Welcome to Artifact Motherhood. This is a collaboration of artists from around the world who have come together to share our stories of the joys and struggles in our journeys. Through our writings and photographs, we want to create memories that are more than photographs with dates written on the back. These are the artifacts we are leaving behind for our children and for generations to come.
---
In my last two 'Artifact Motherhood' posts I wrote about our summer adventures. I'm not gonna' lie – summer is hands down my favorite season.  But you two know that – we have a lot of talks about favorite seasons and holidays these days, don't we? I love the adventure, the spontaneity, the back yard movies with no worries about bedtime with your girls and your daddy. But I thought it was time to write about the beauty that comes in fall. Being back to school. Routine. Friends. Growth. Tradition.  It's taken me a lot of years to learn to appreciate these cool, short days but I'm learning to love this time of year too seeing them through both of your eyes.
I took these first set of photos with this post in mind back in September.  I remember a photo of my sister and I as kids, and it was my big sisters first day of kindergarten. In that shot I'm anxiously biting my nails and you can tell I'm basically going to be lost without her. I was bored as all get-go with only my mother as a playmate (sorry mom!).  I found myself thinking of that as I watched the two of you since you had two different start days at different schools.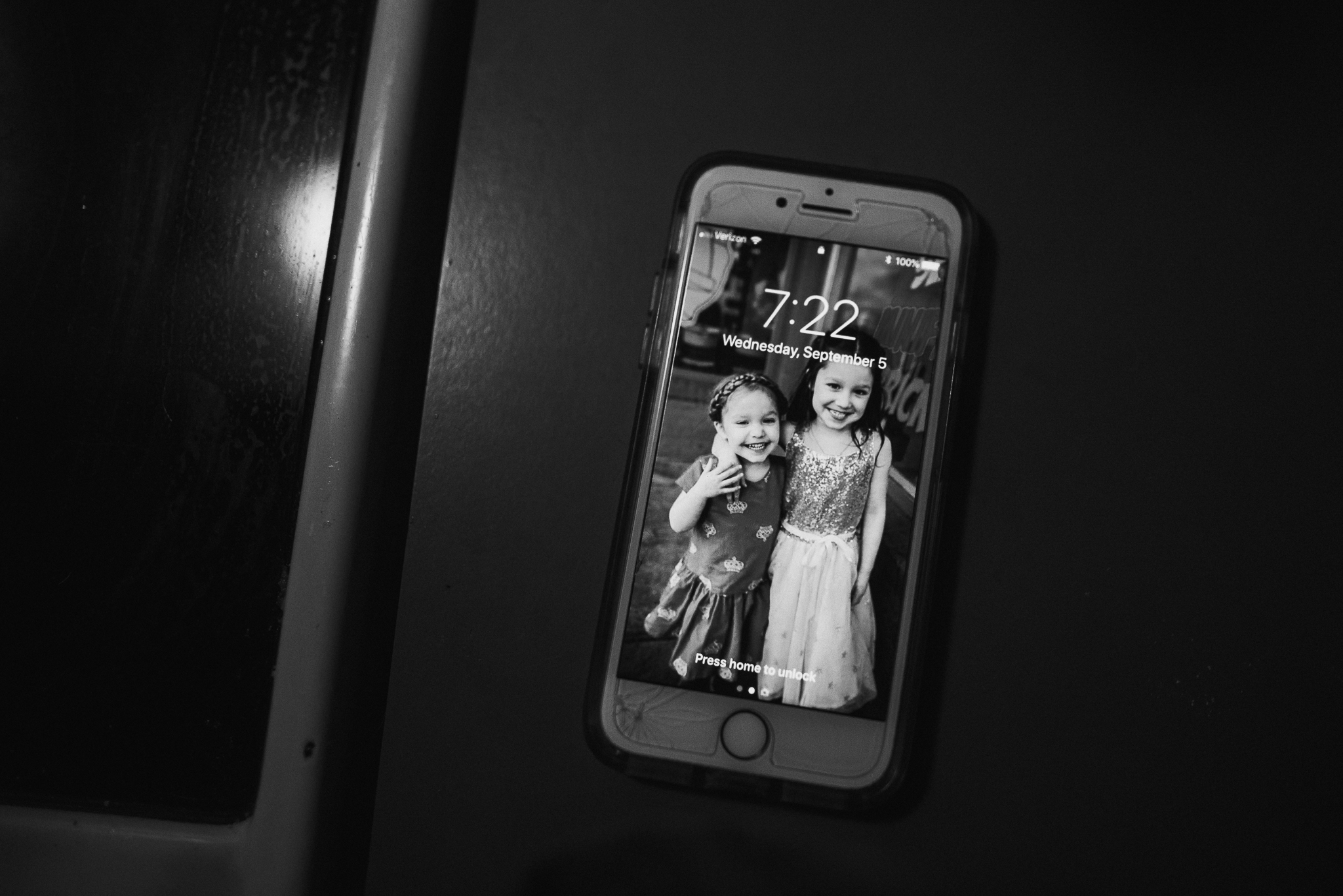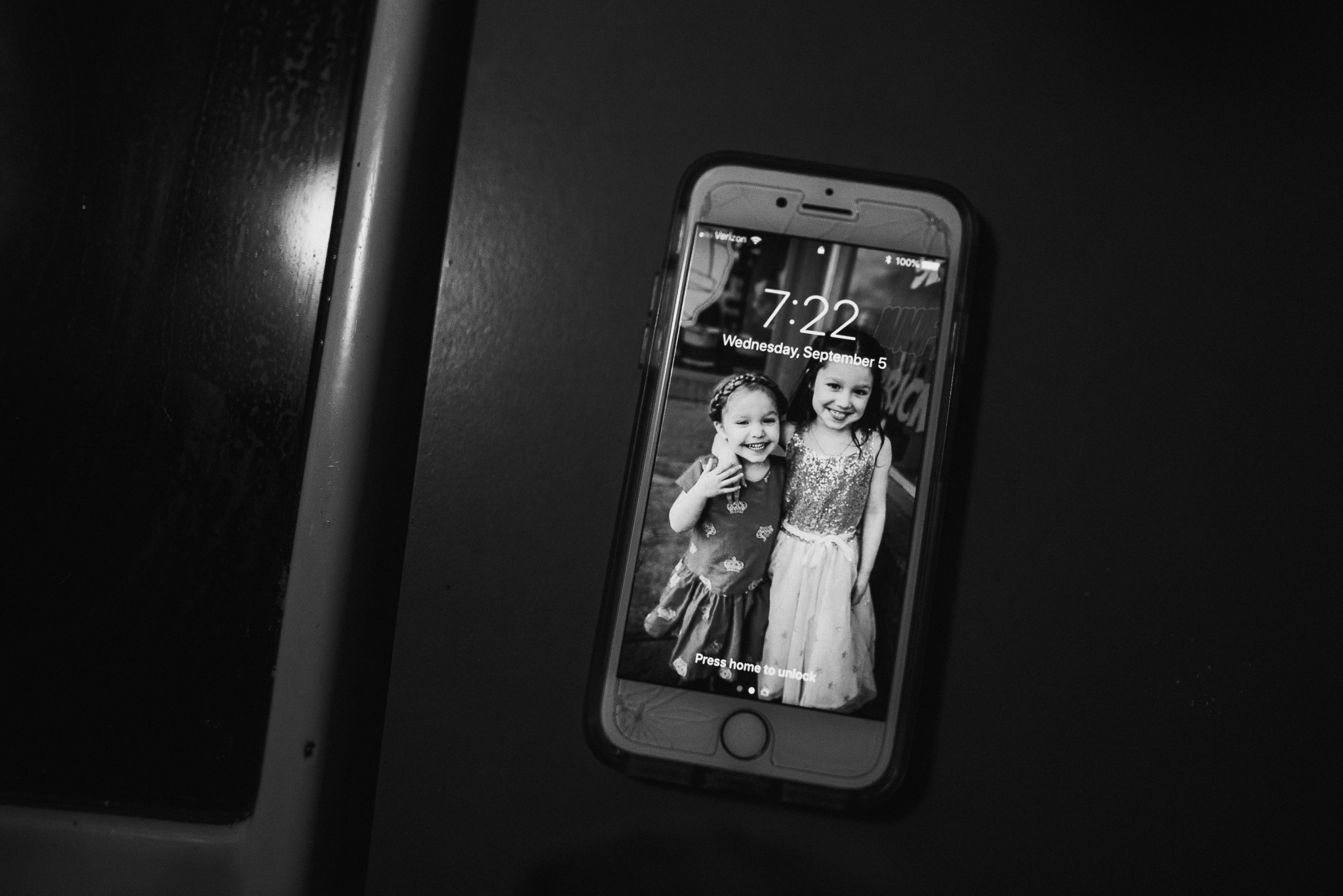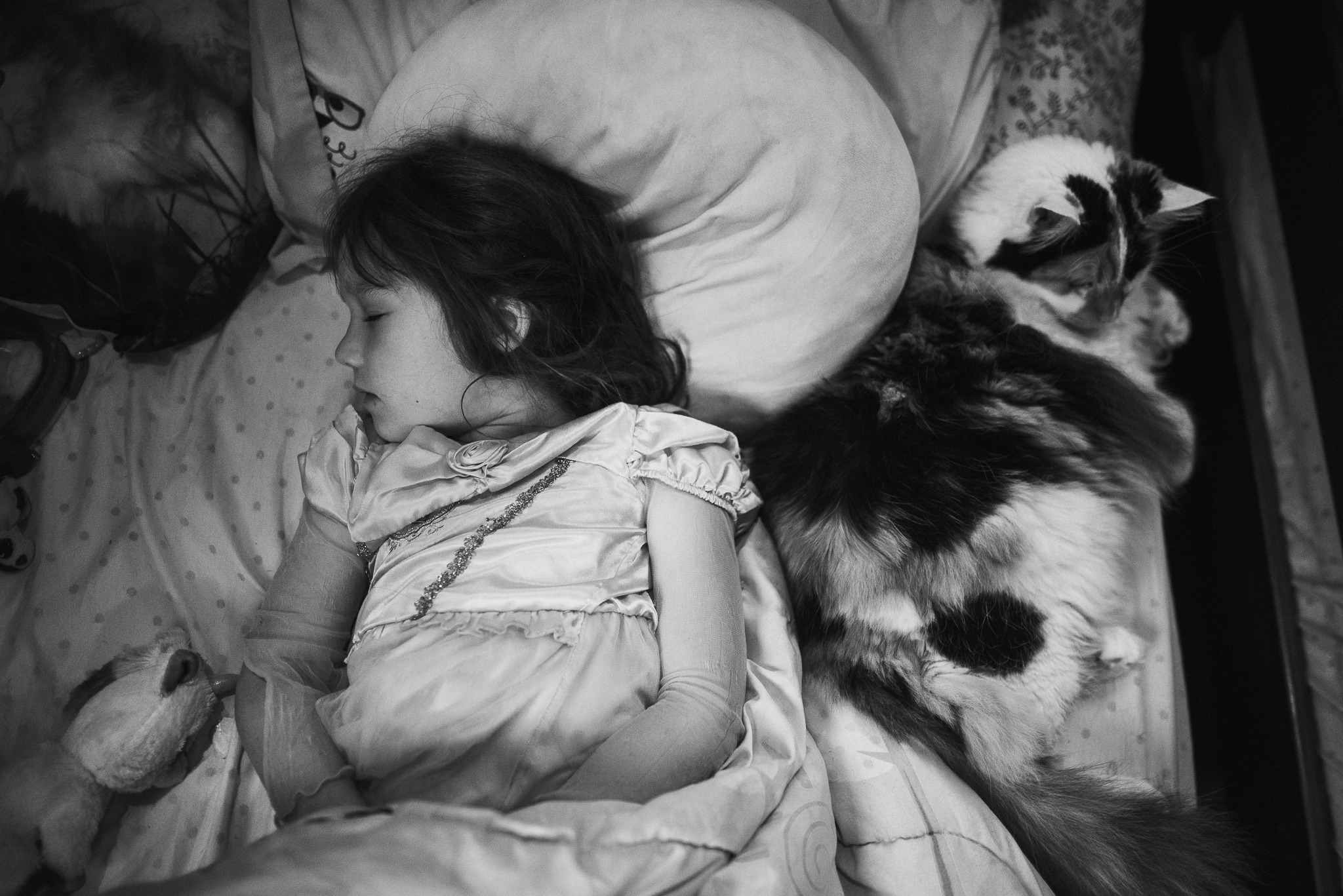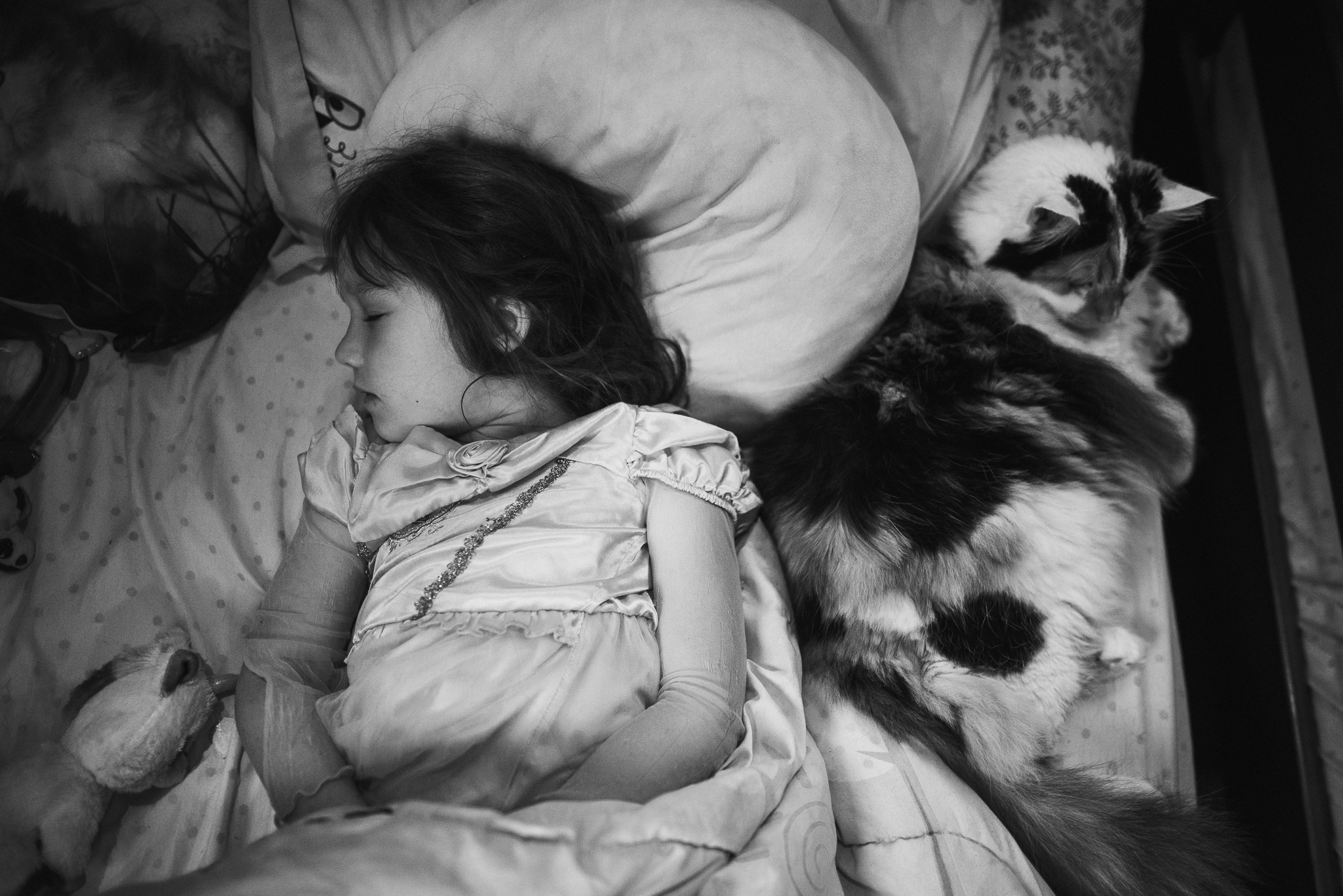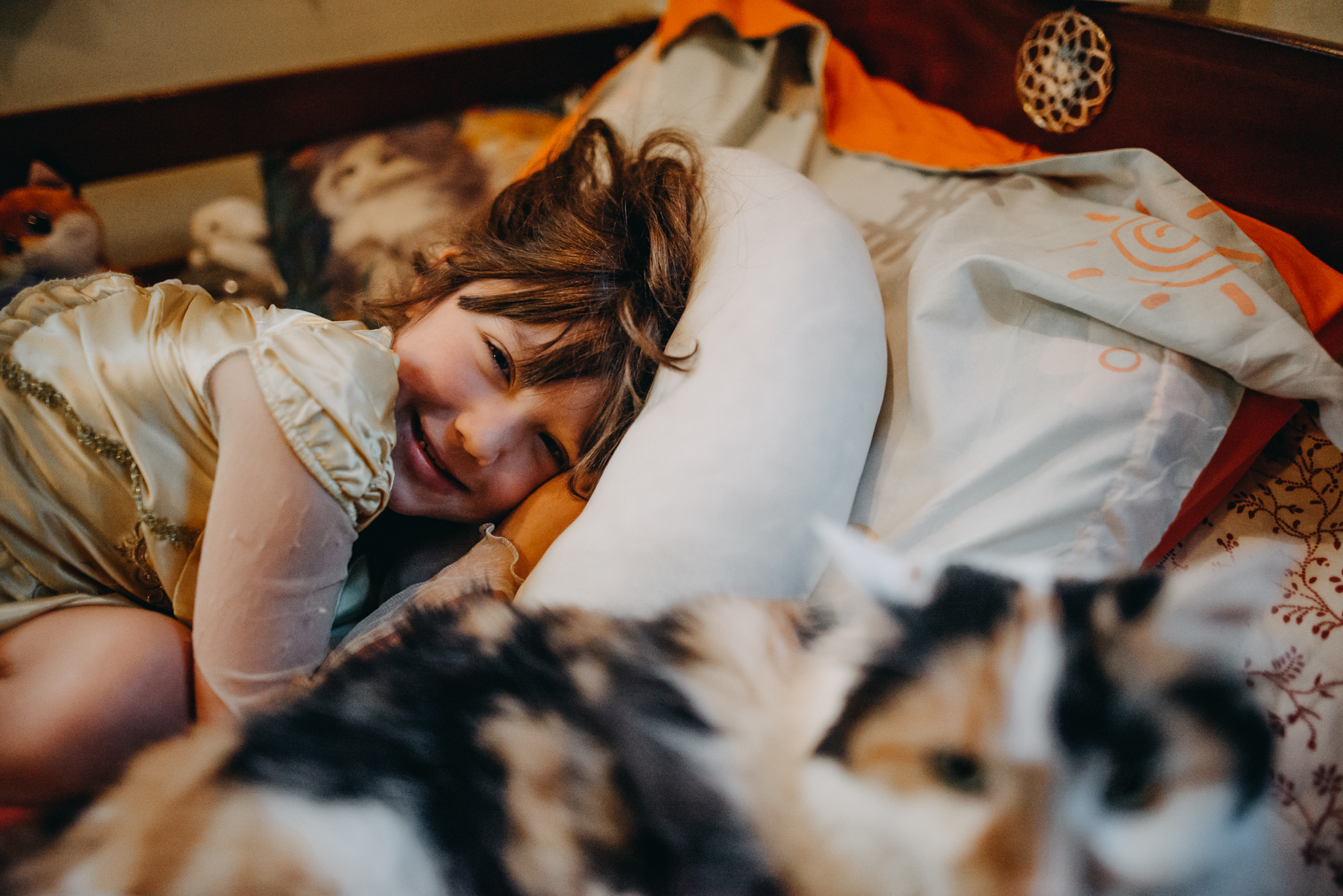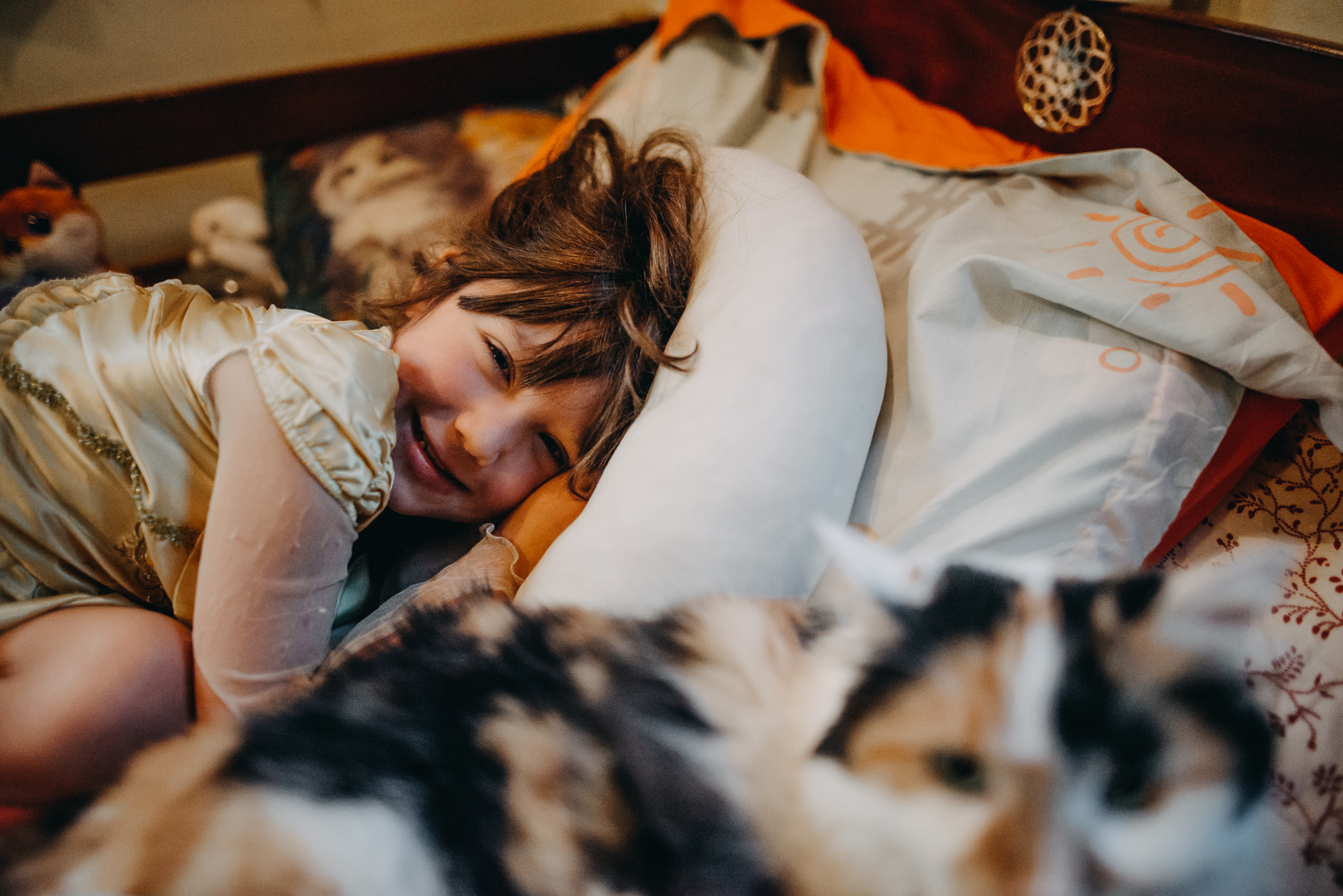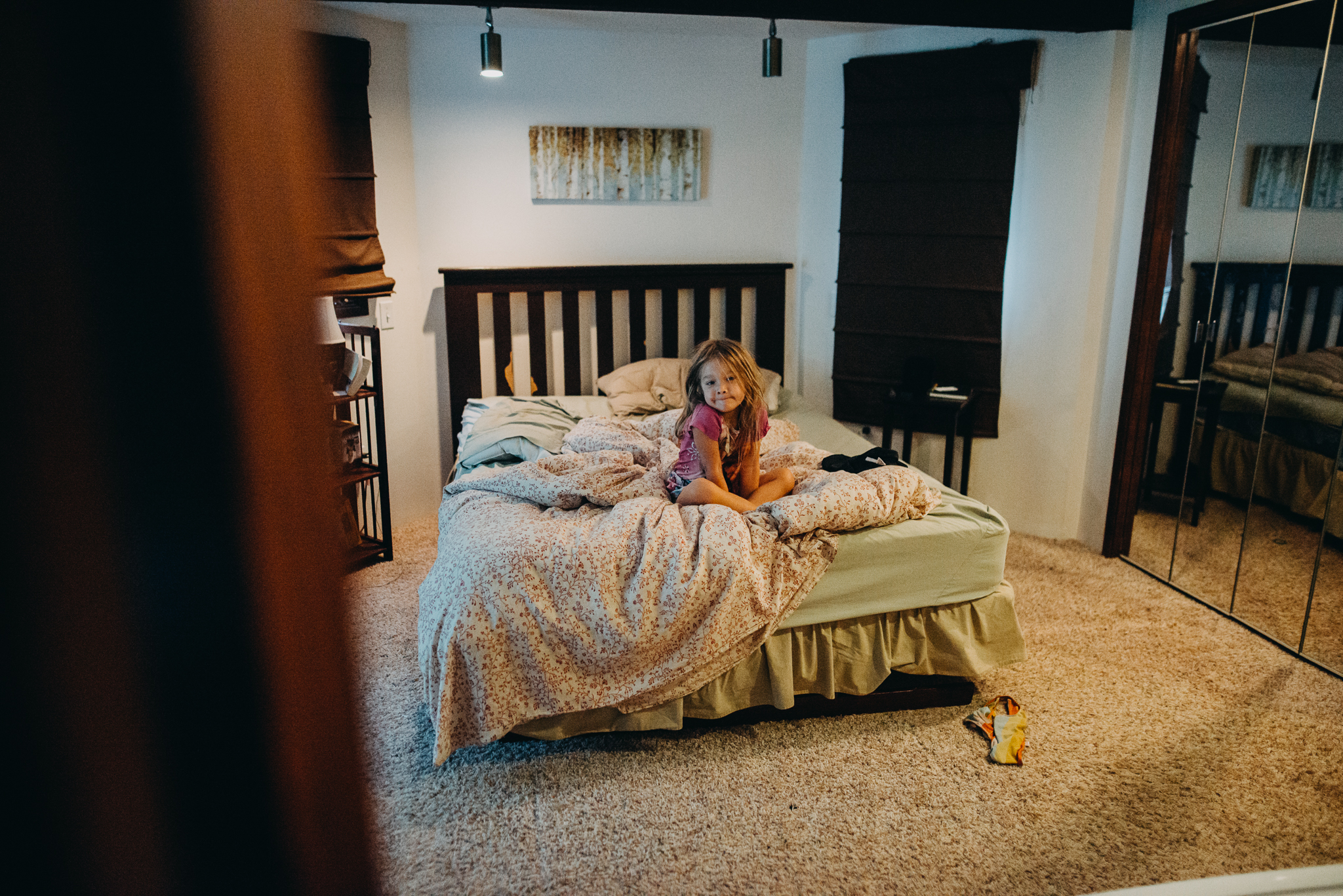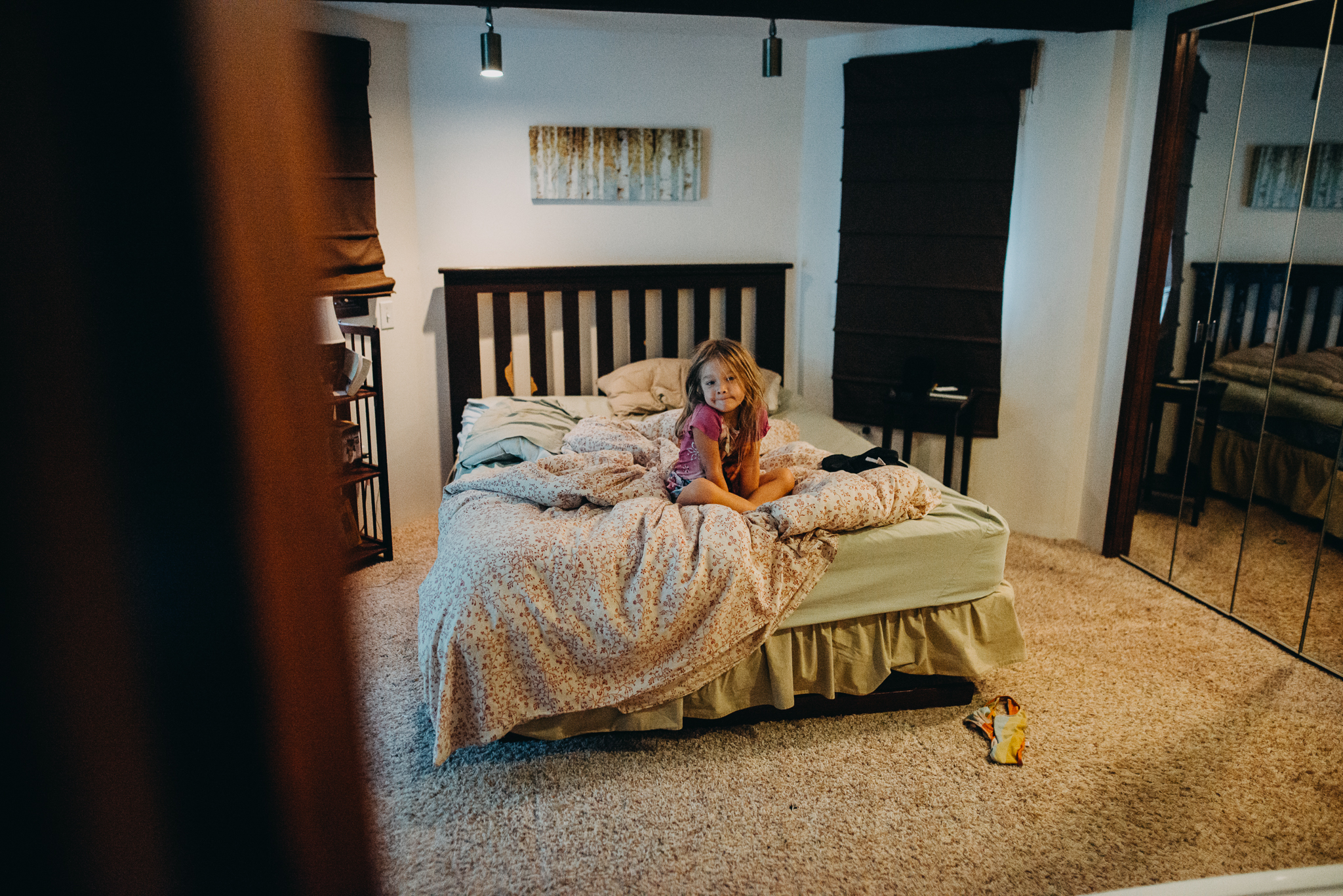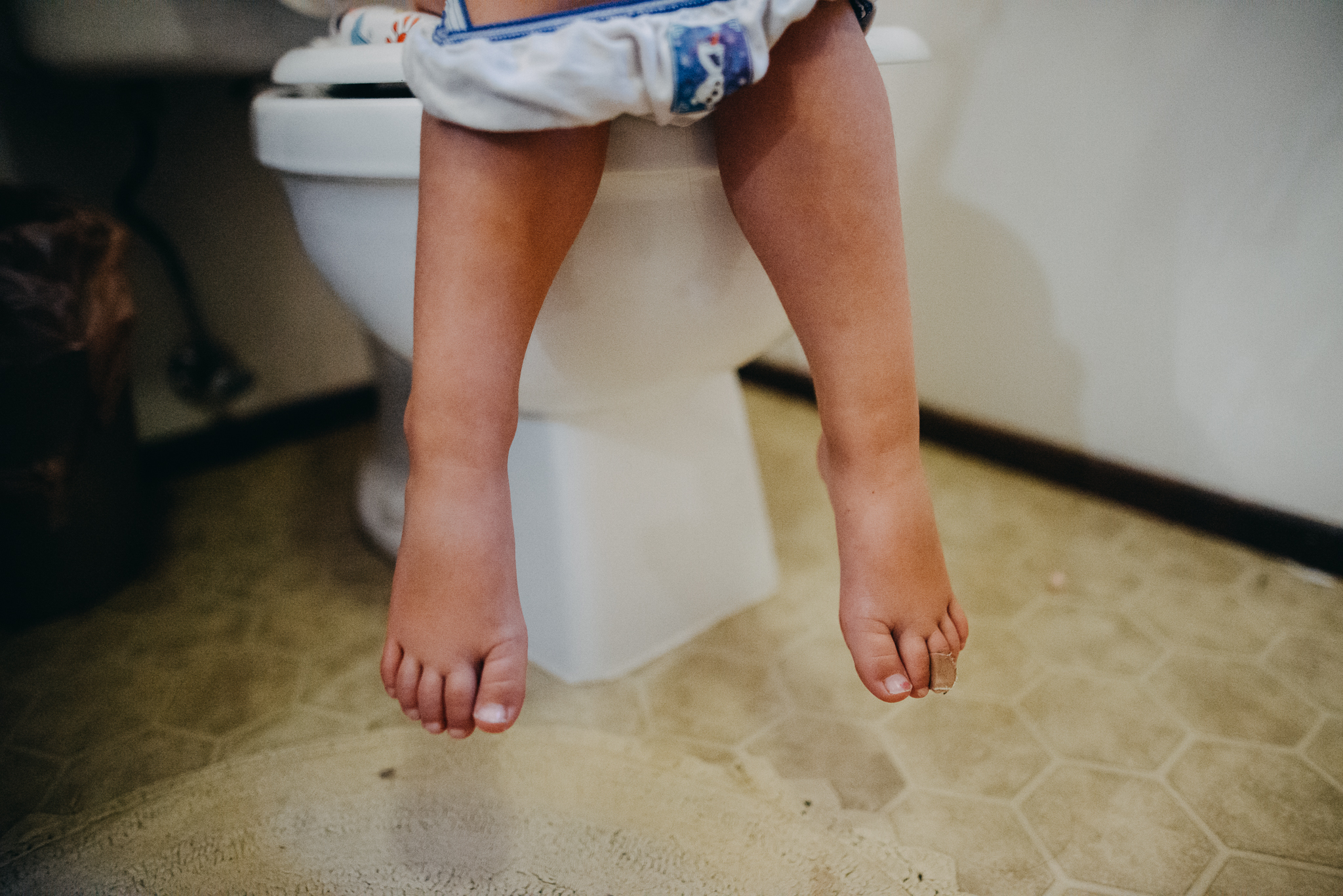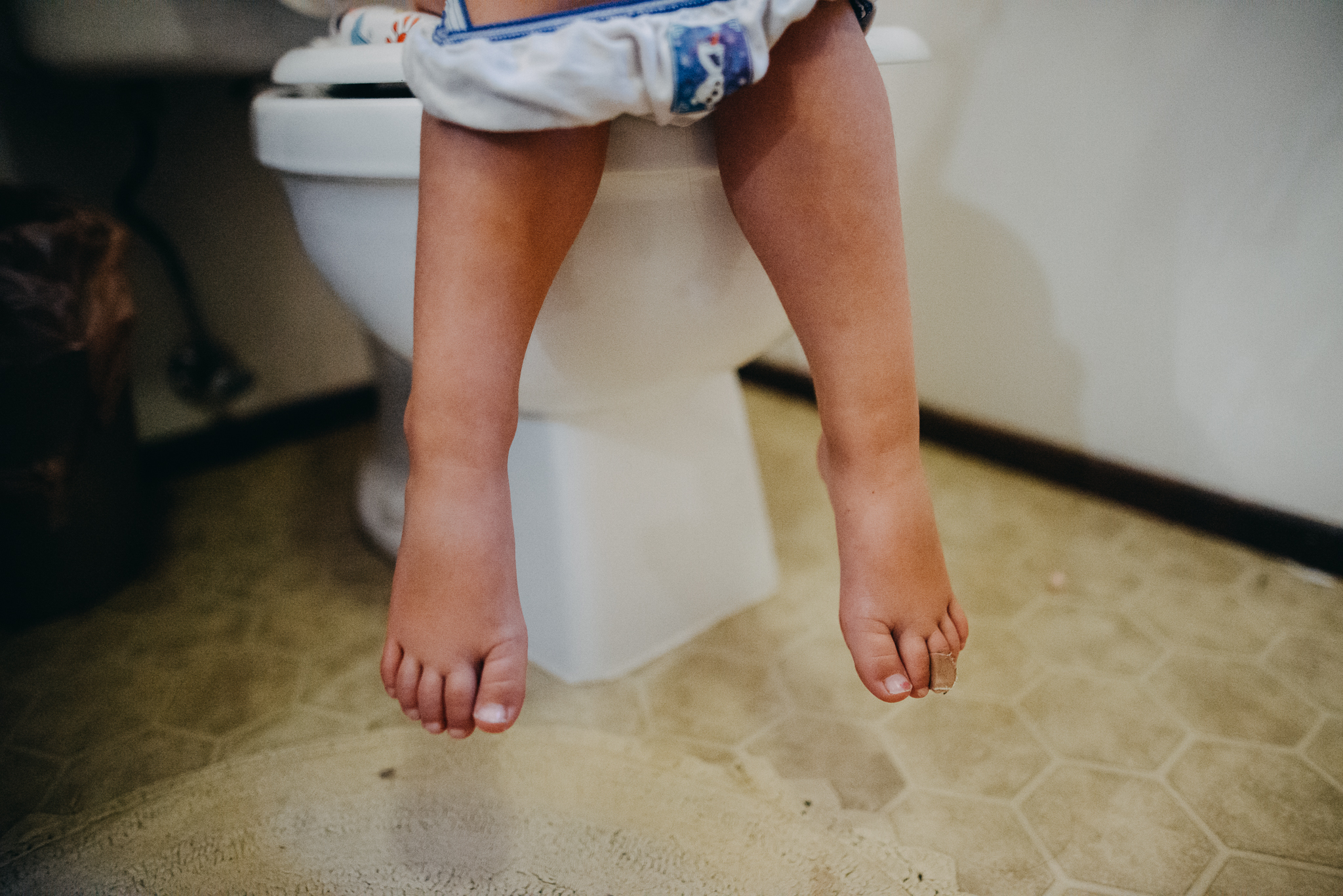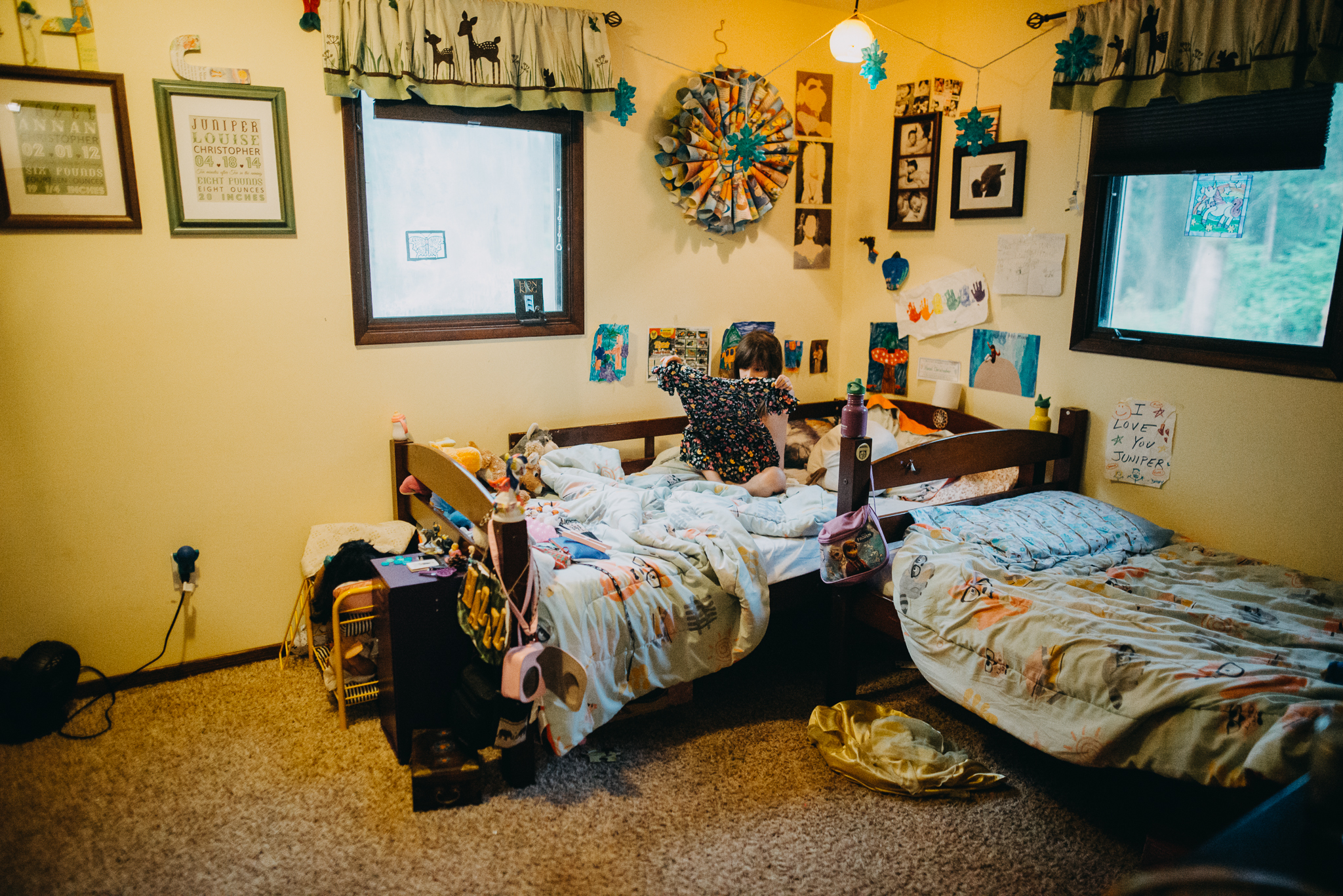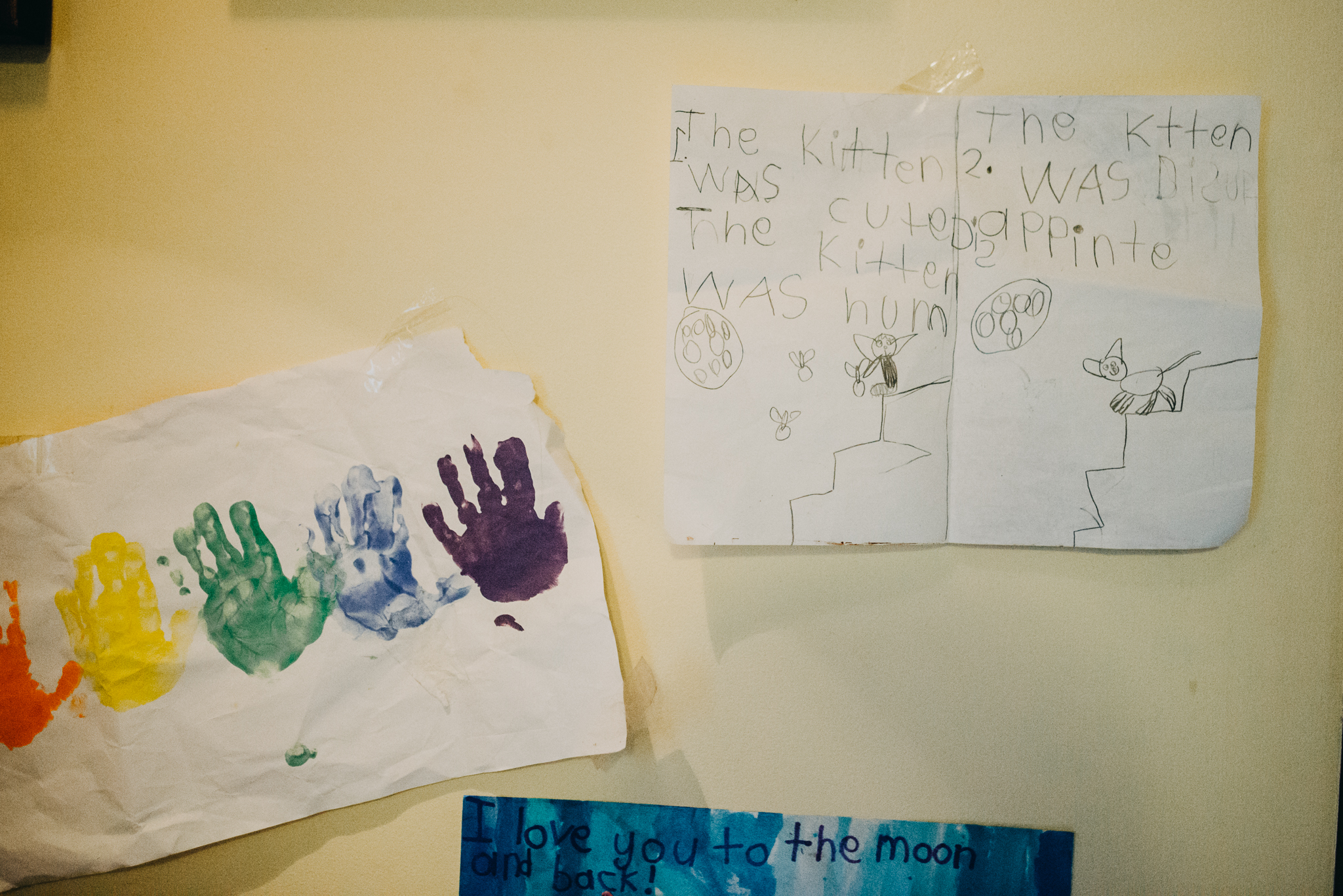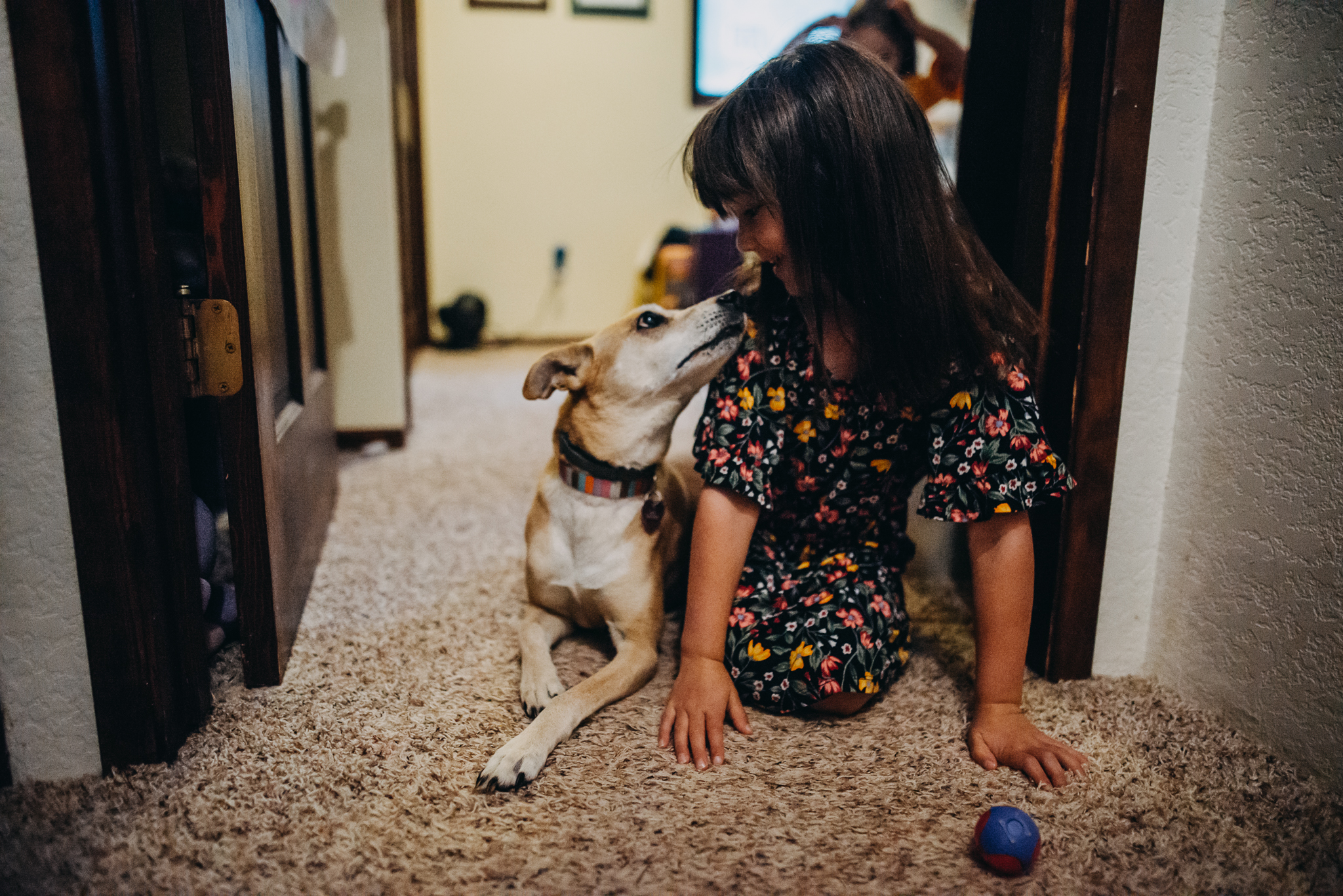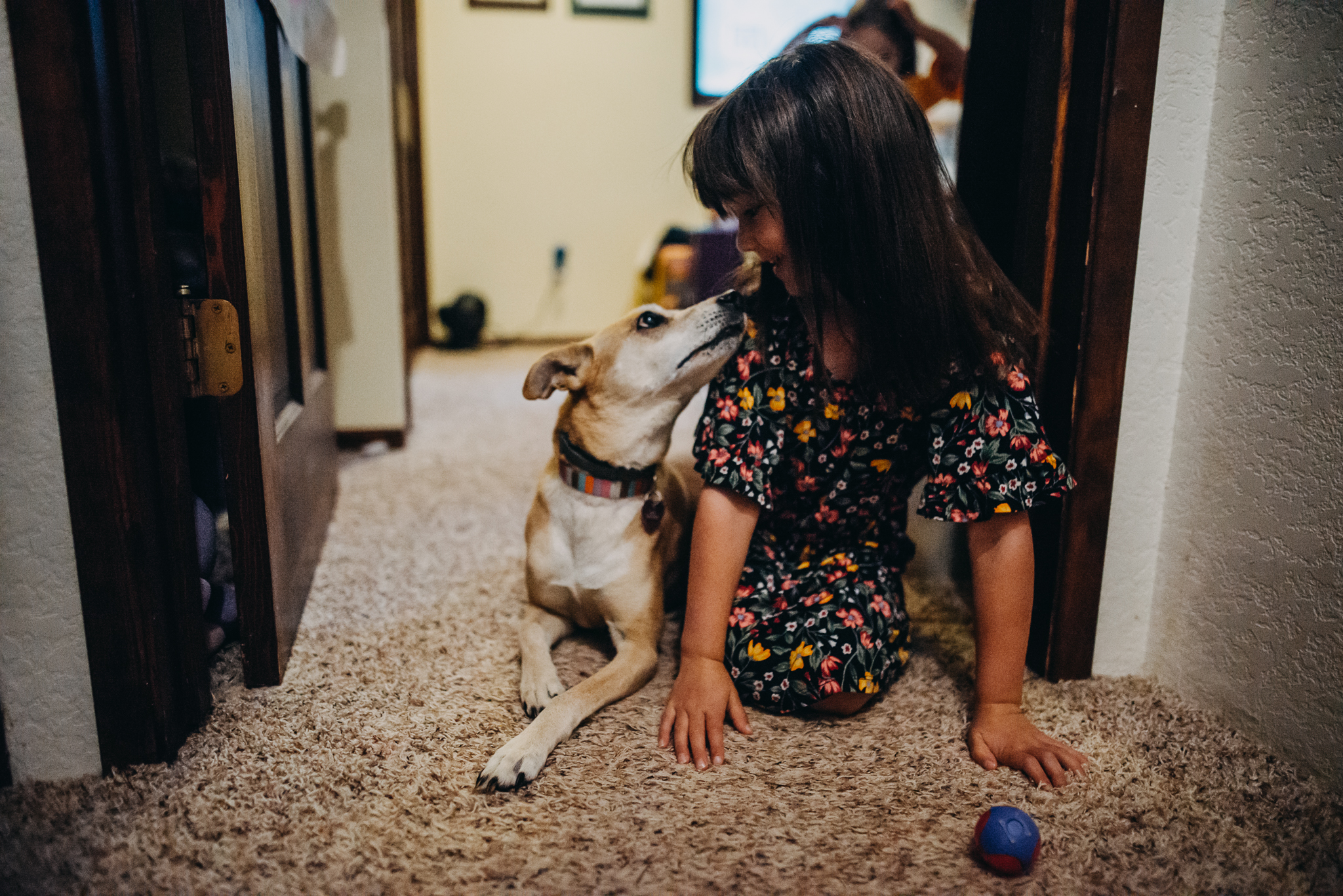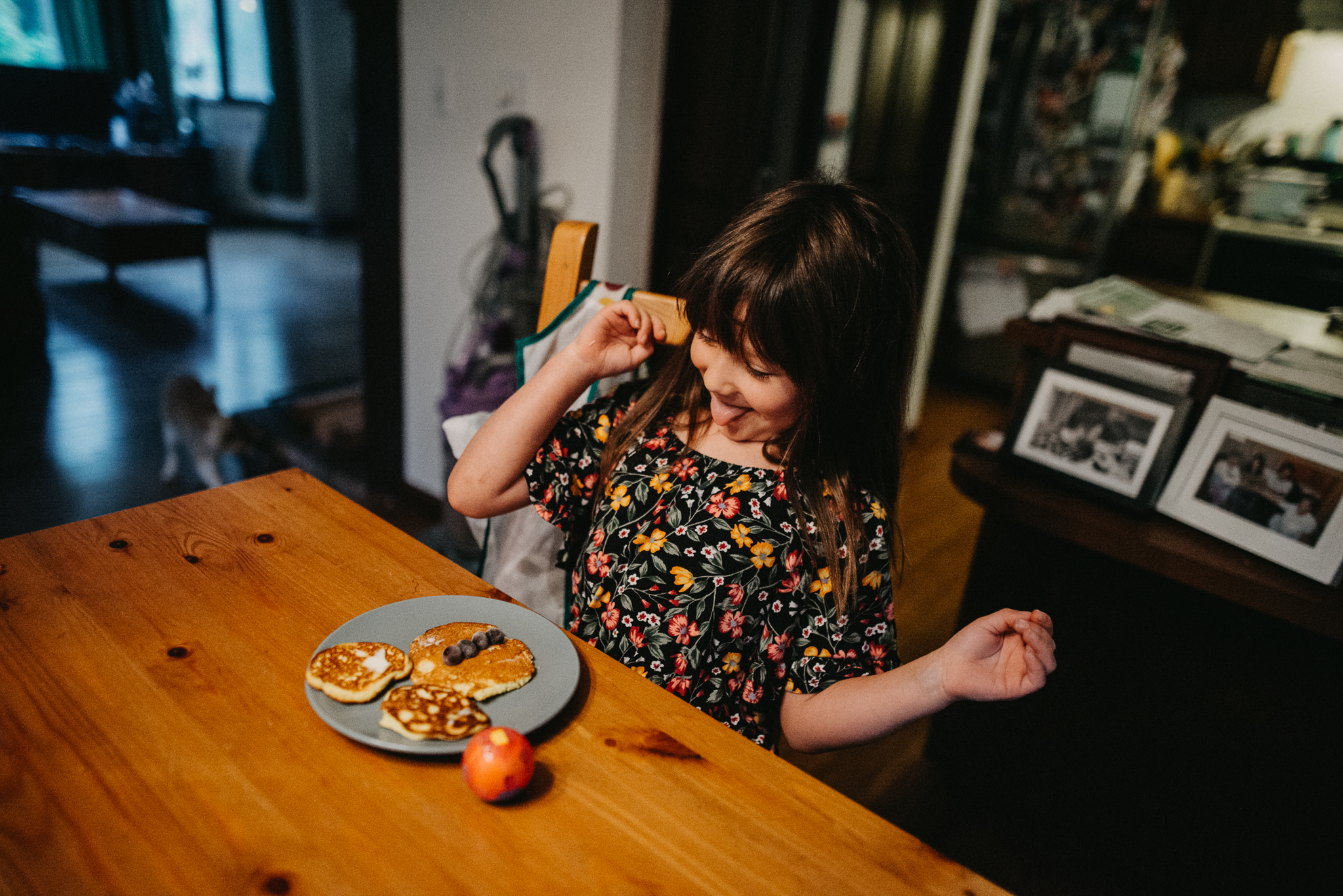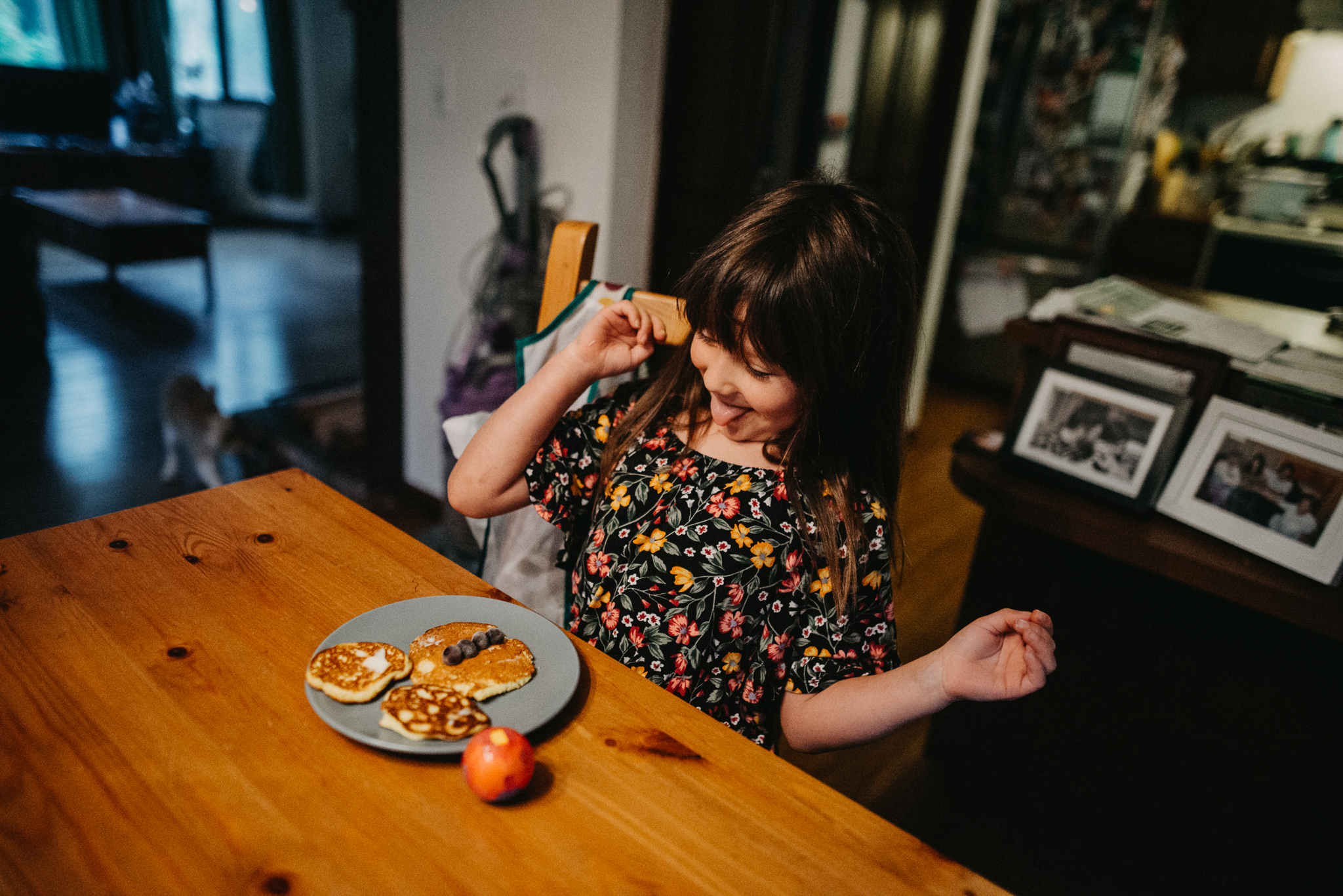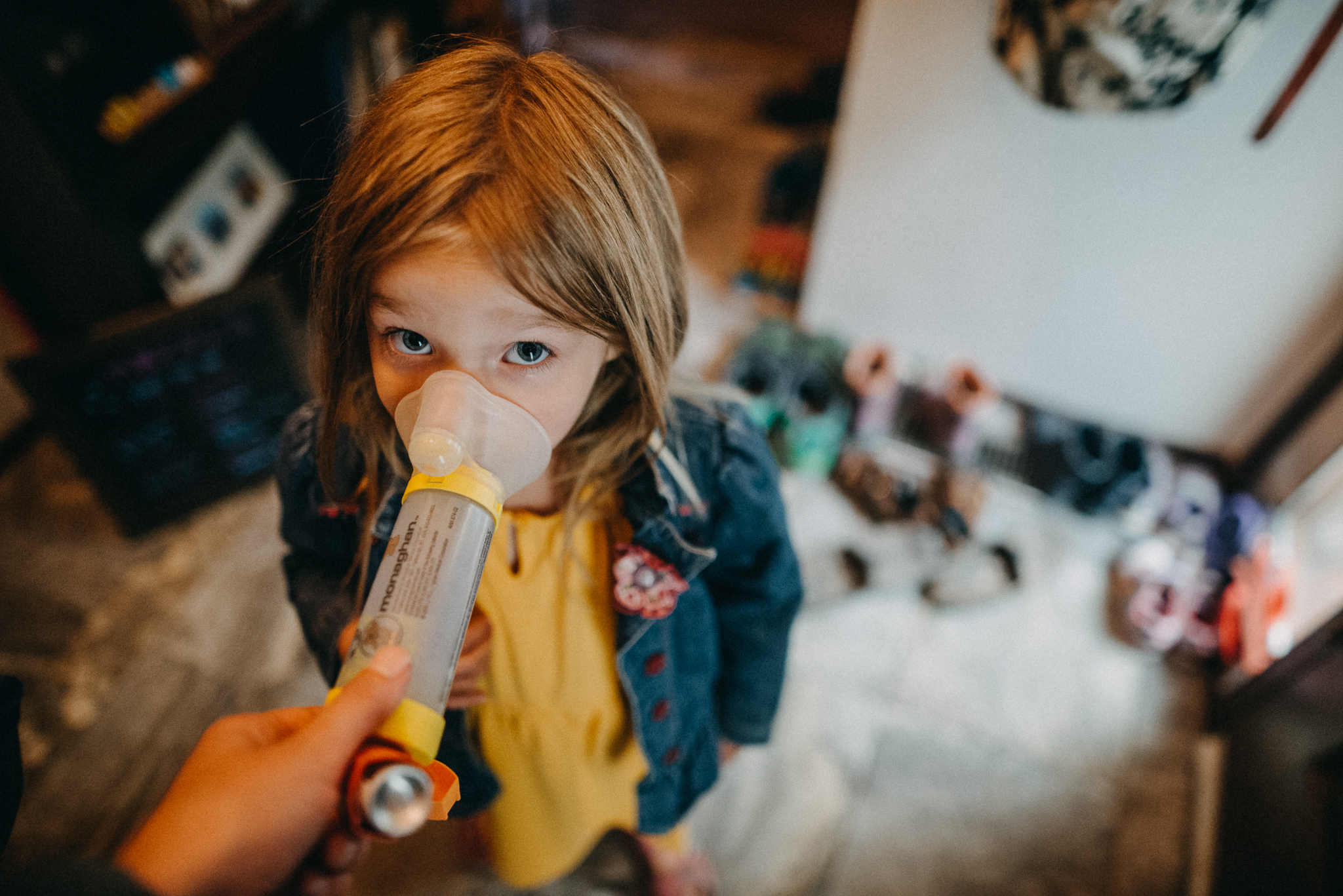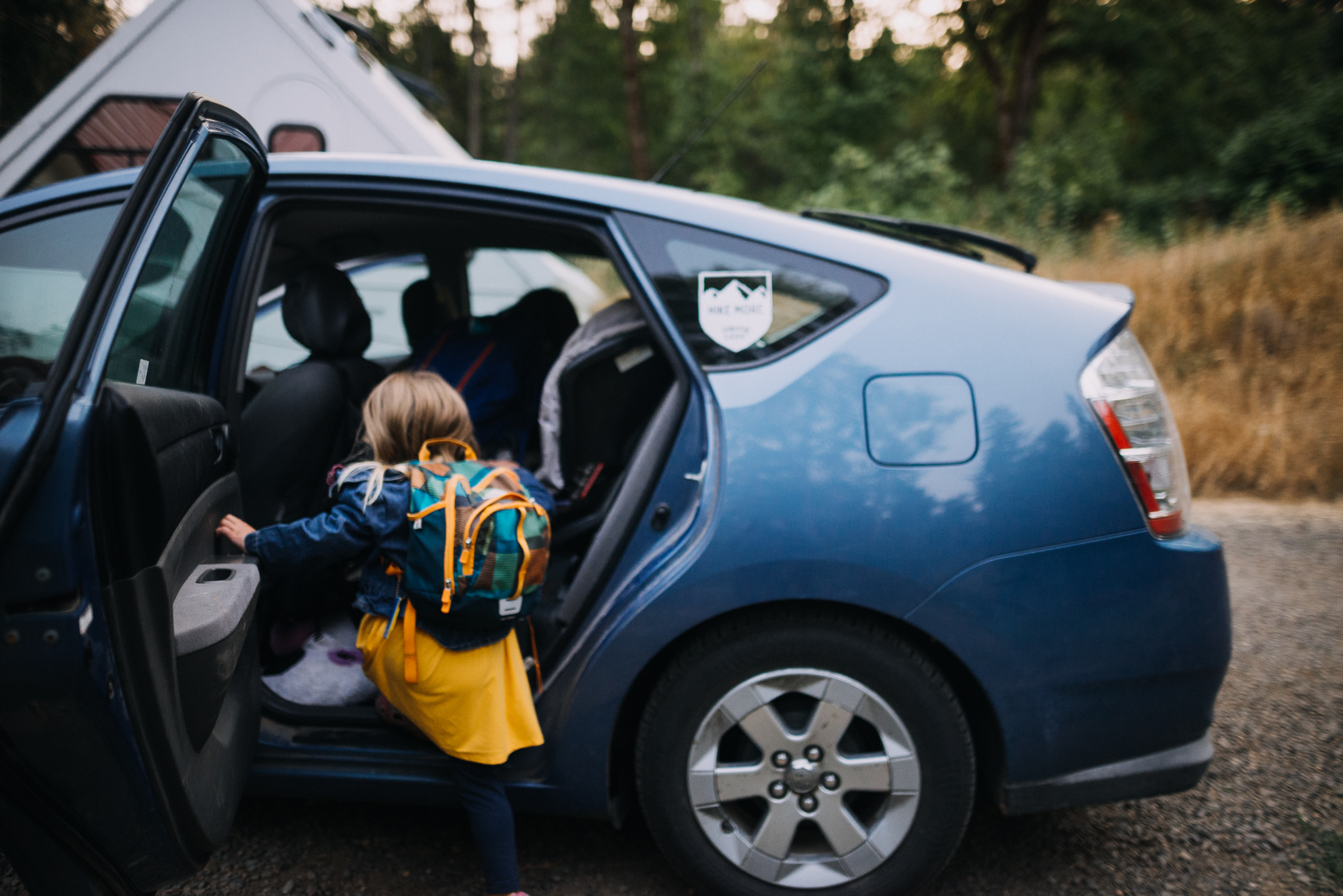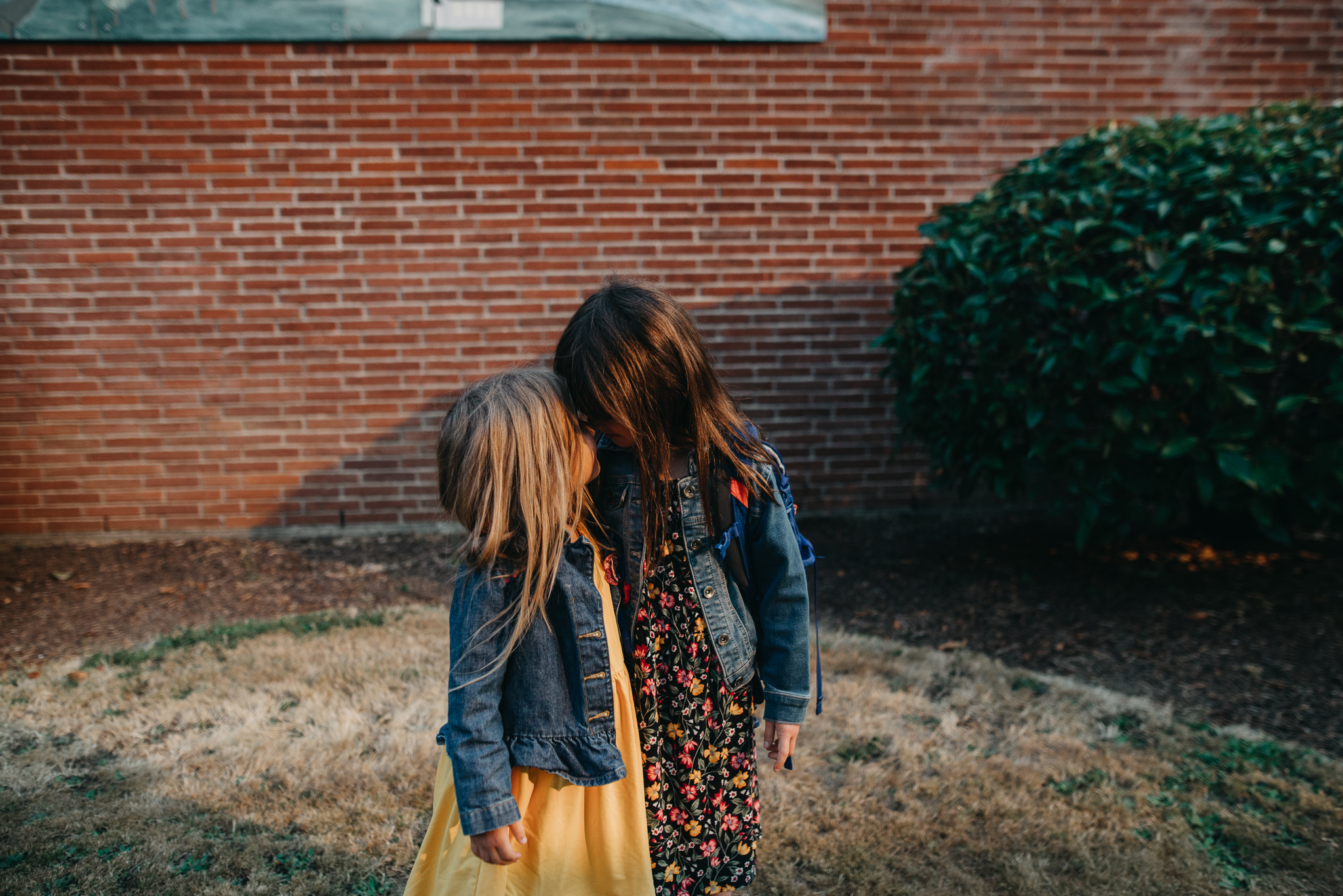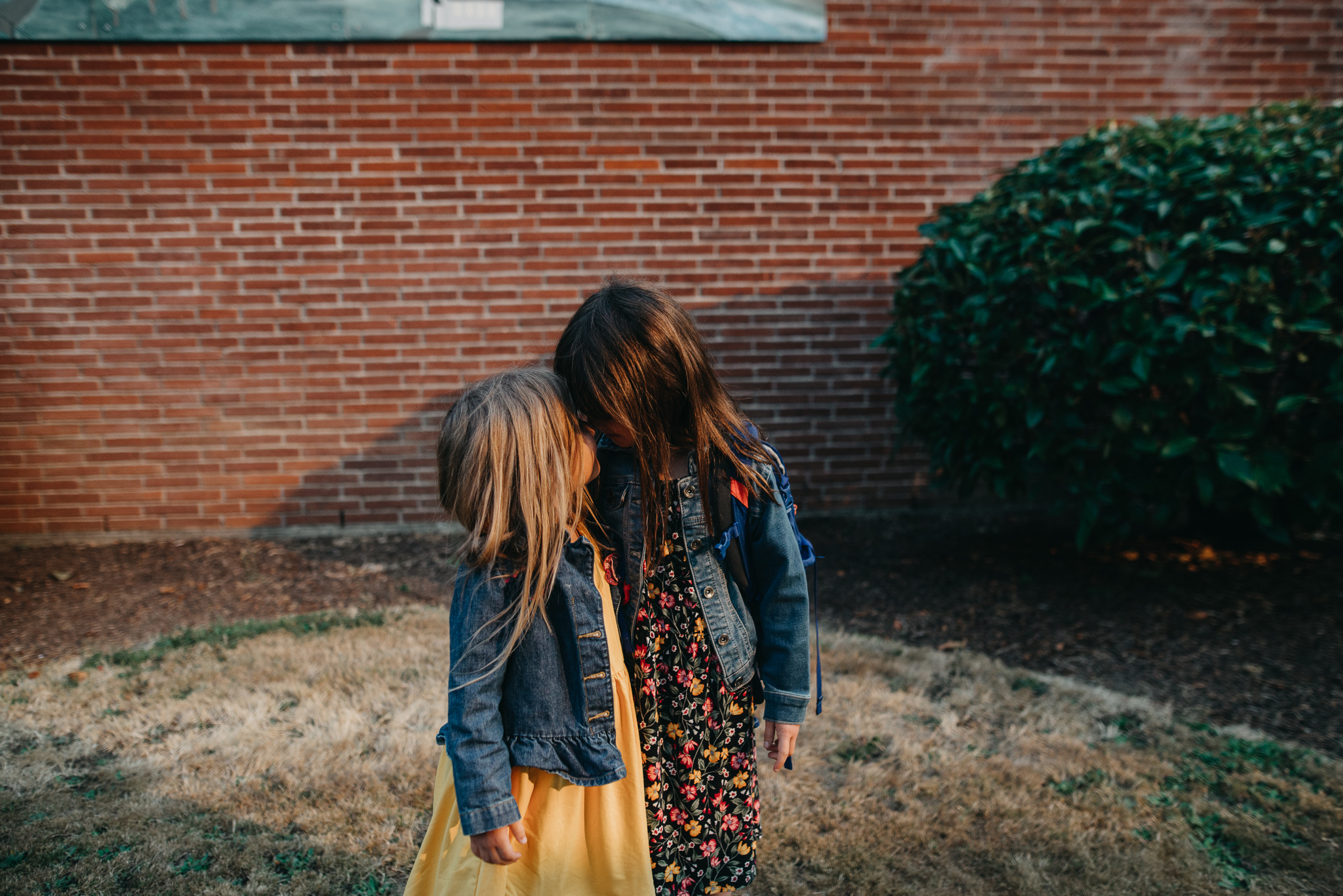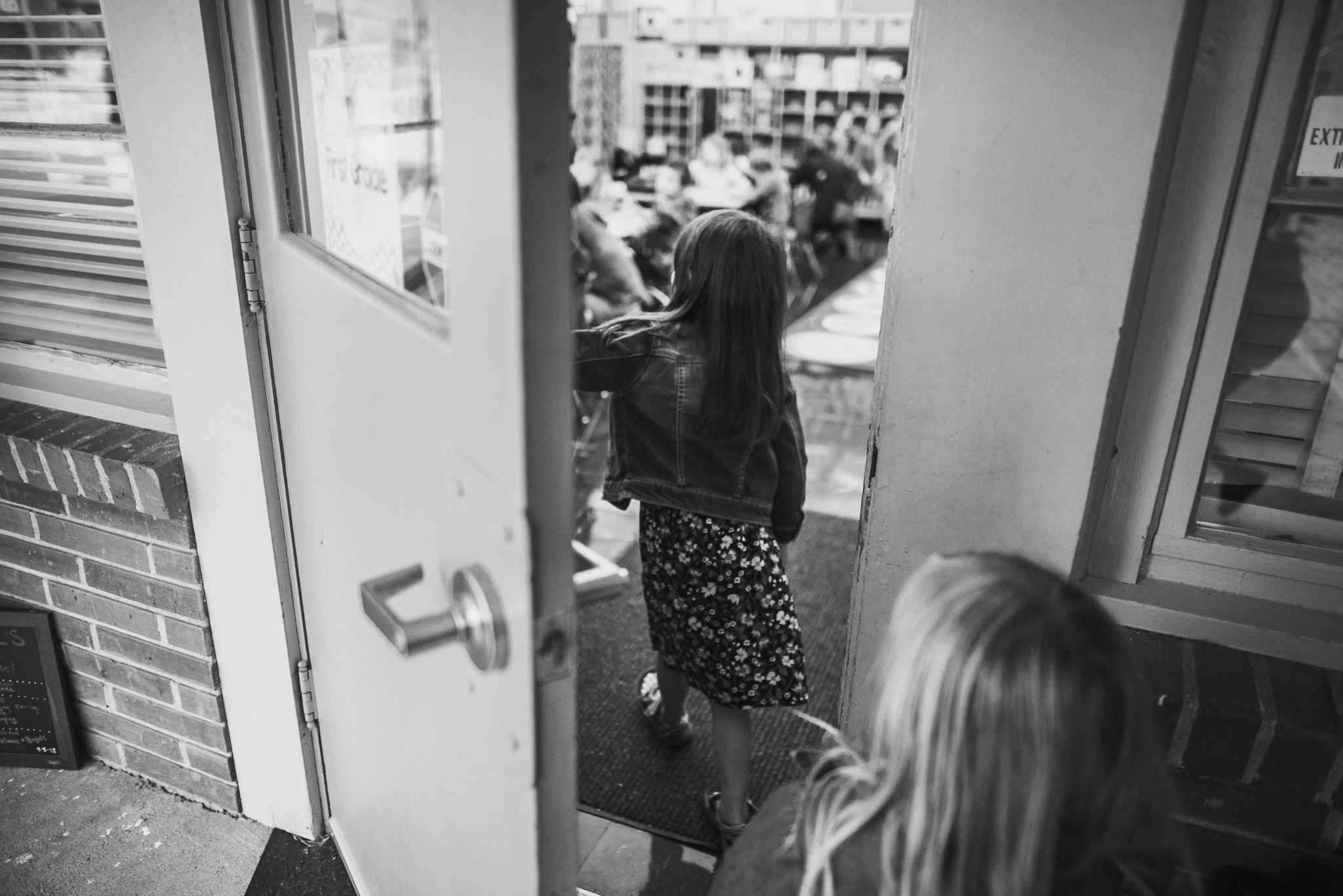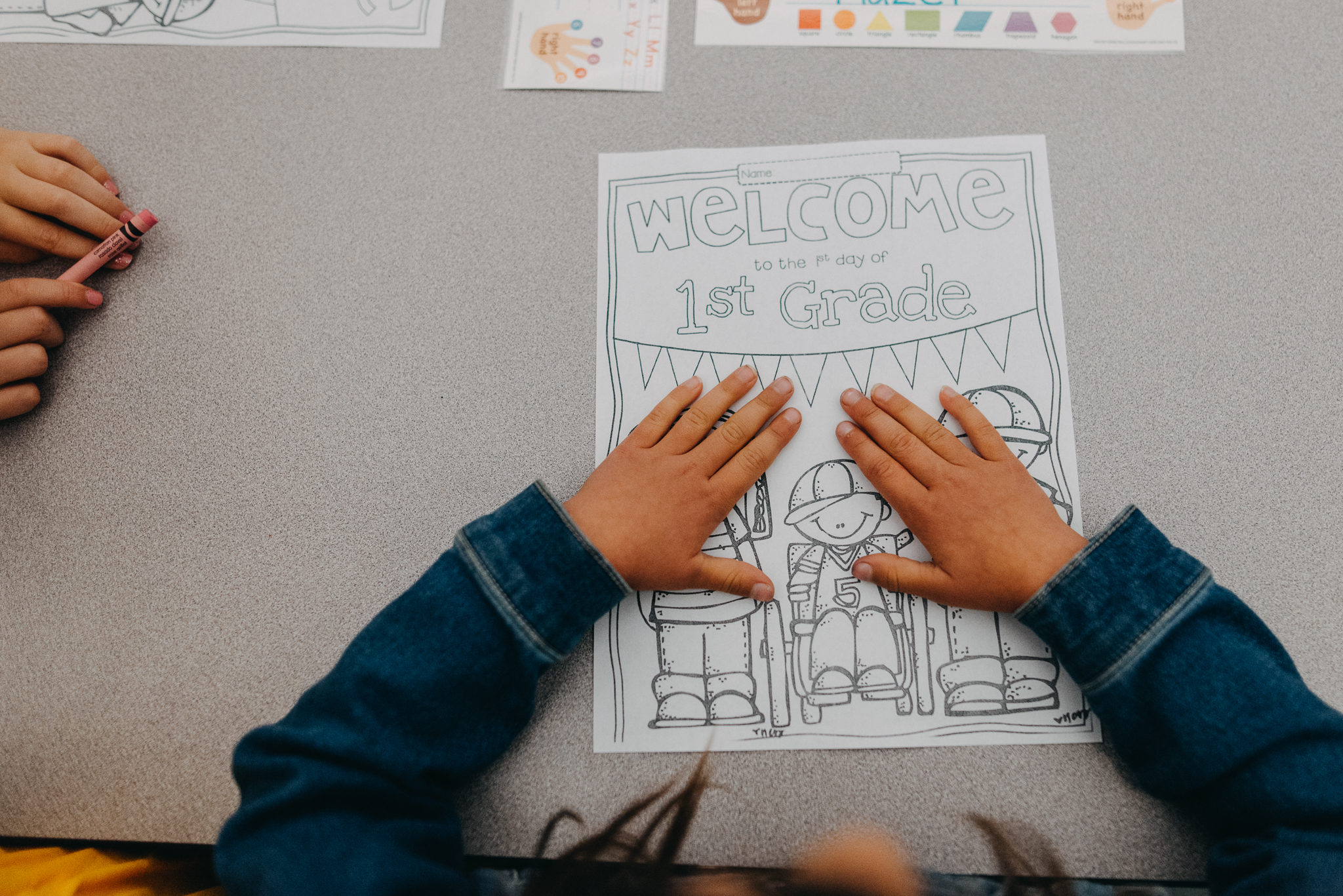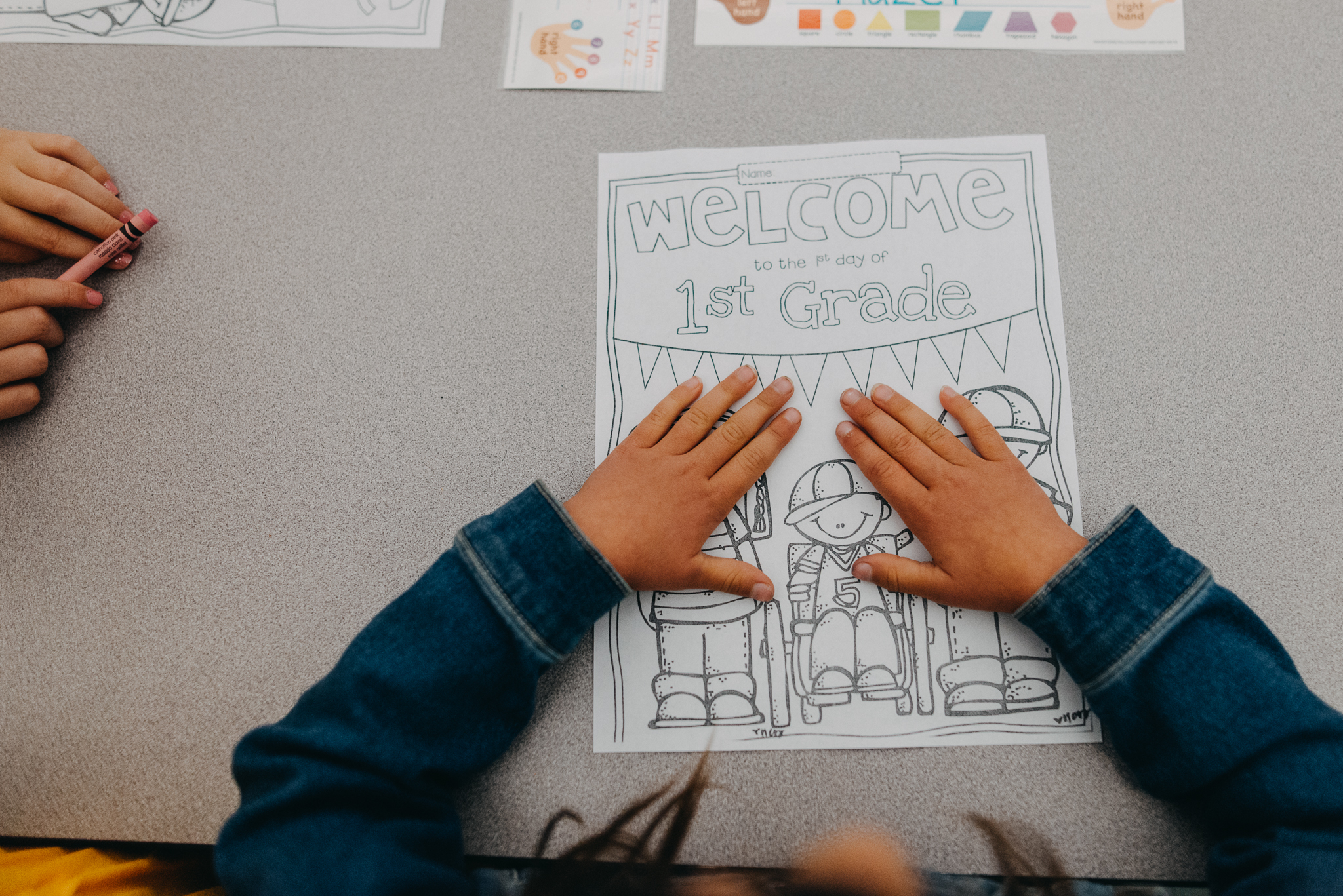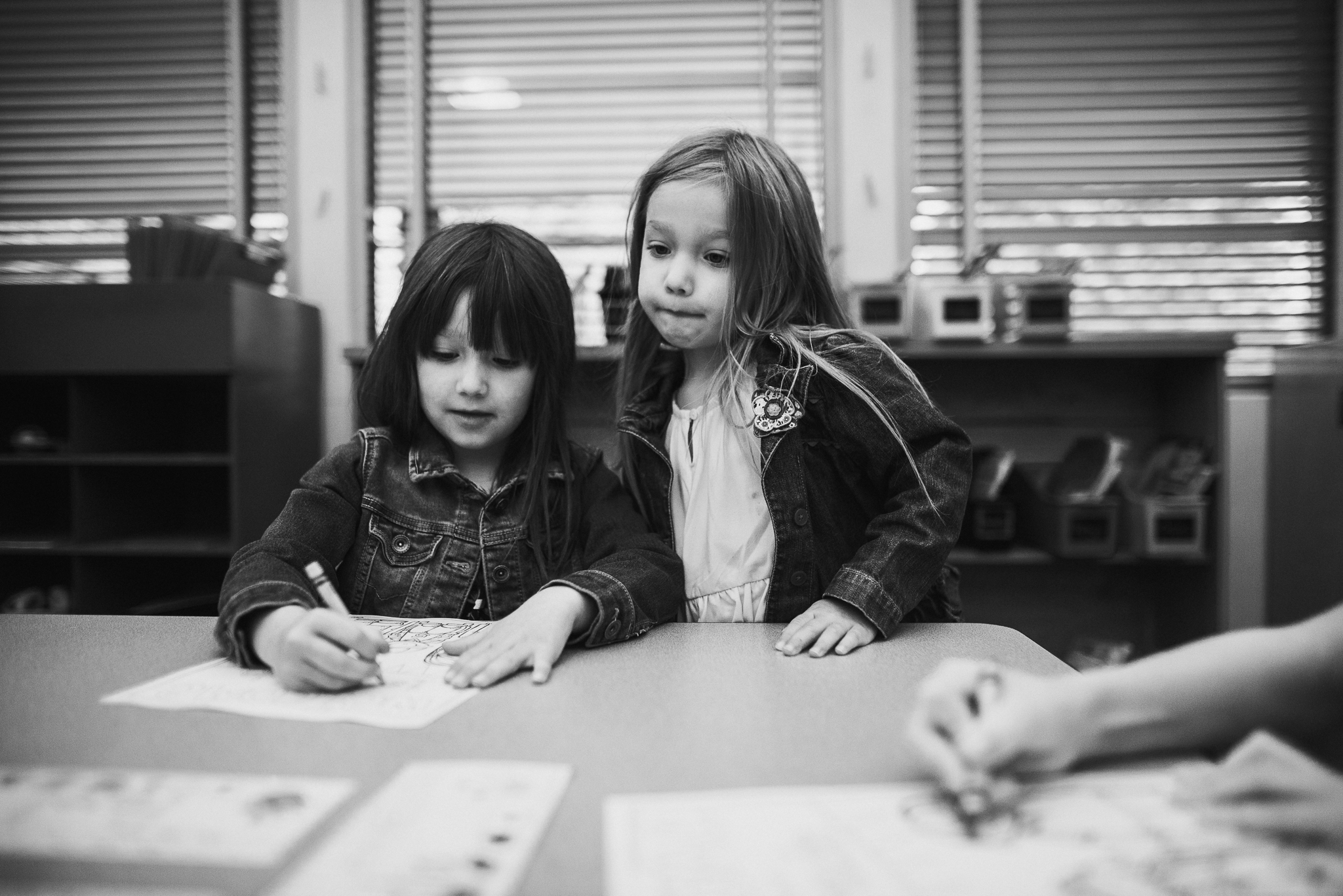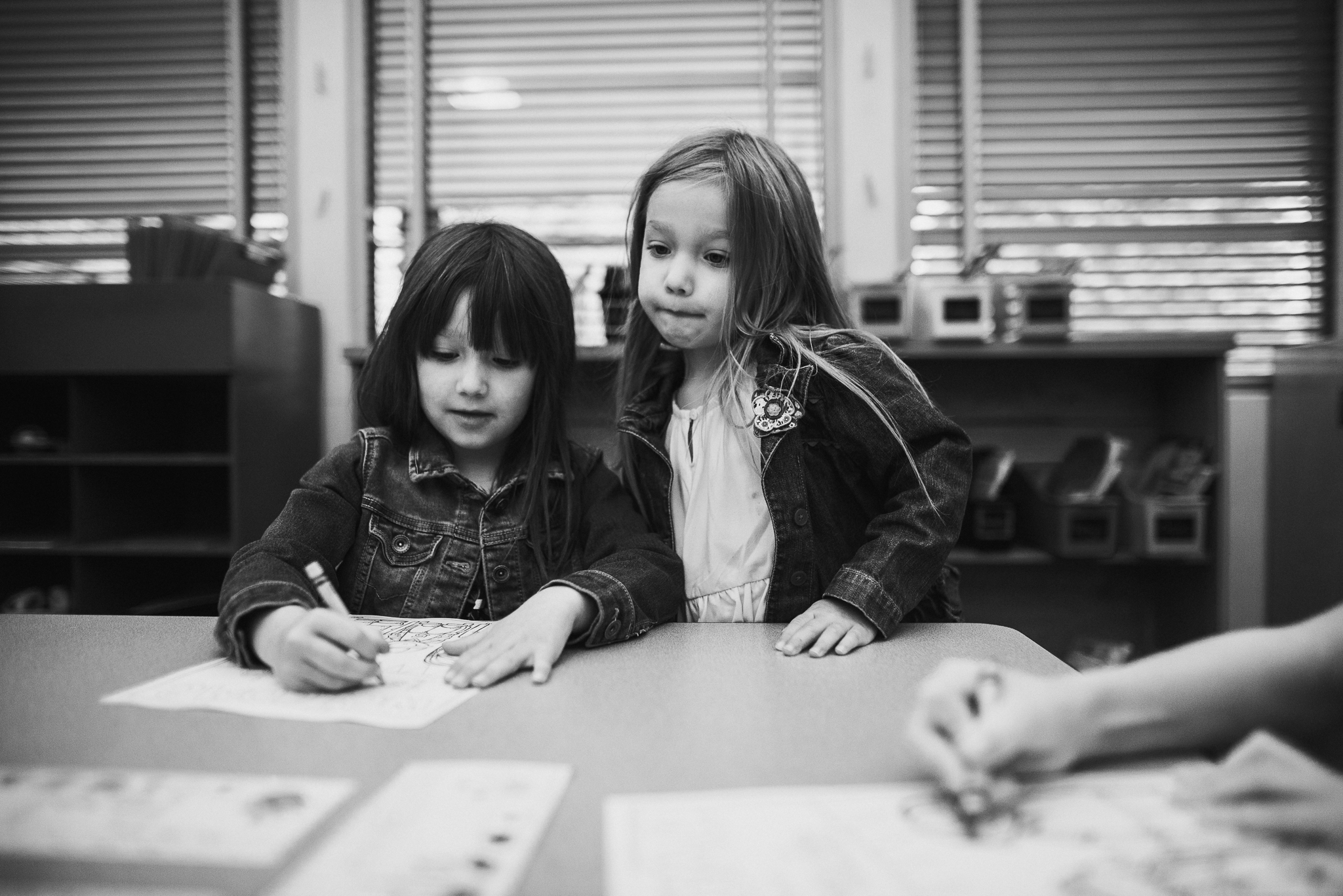 My sweet youngest, you're first day of school was the next day. You said goodbye to you sis at the bus stop, and hopped in the car. You were completely ready and excited for it, although I sensed a slight bit of nervousness as we pulled up (as pictured below, in the car).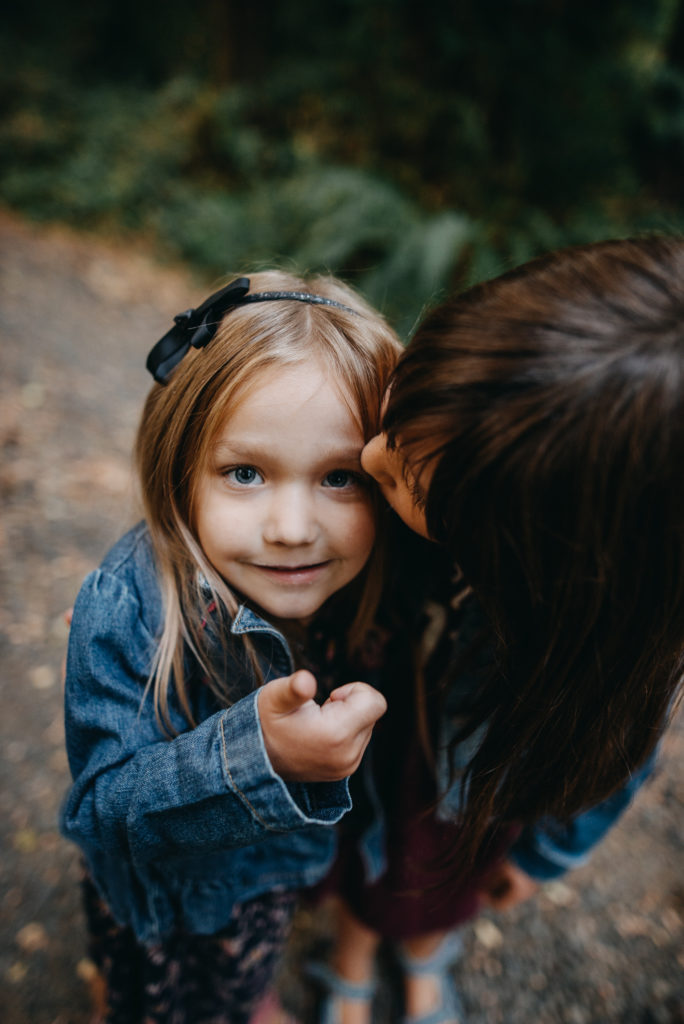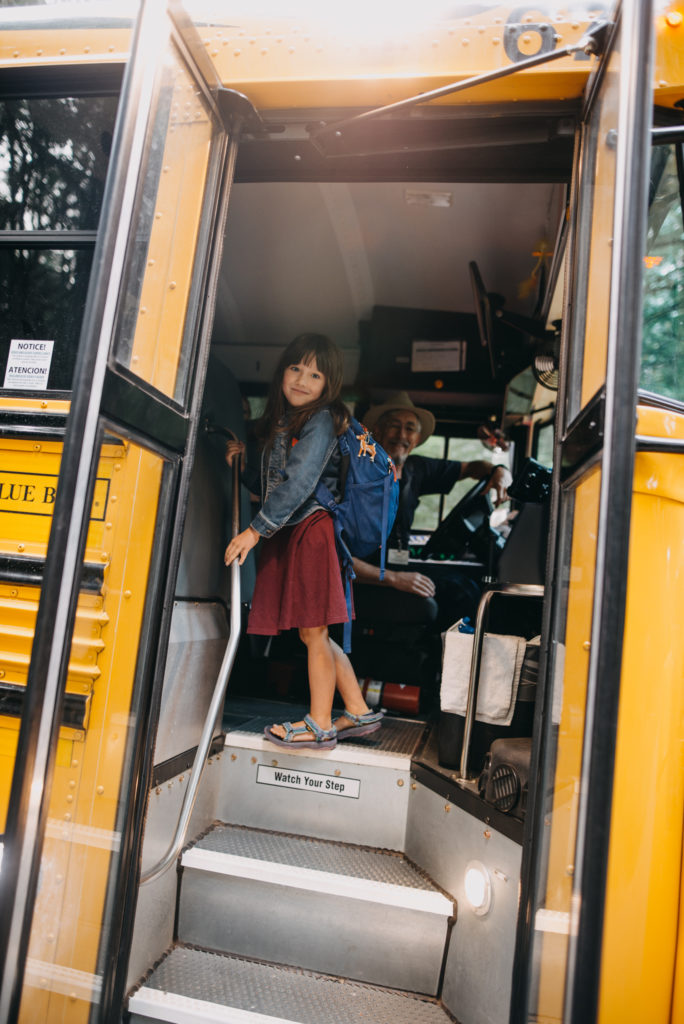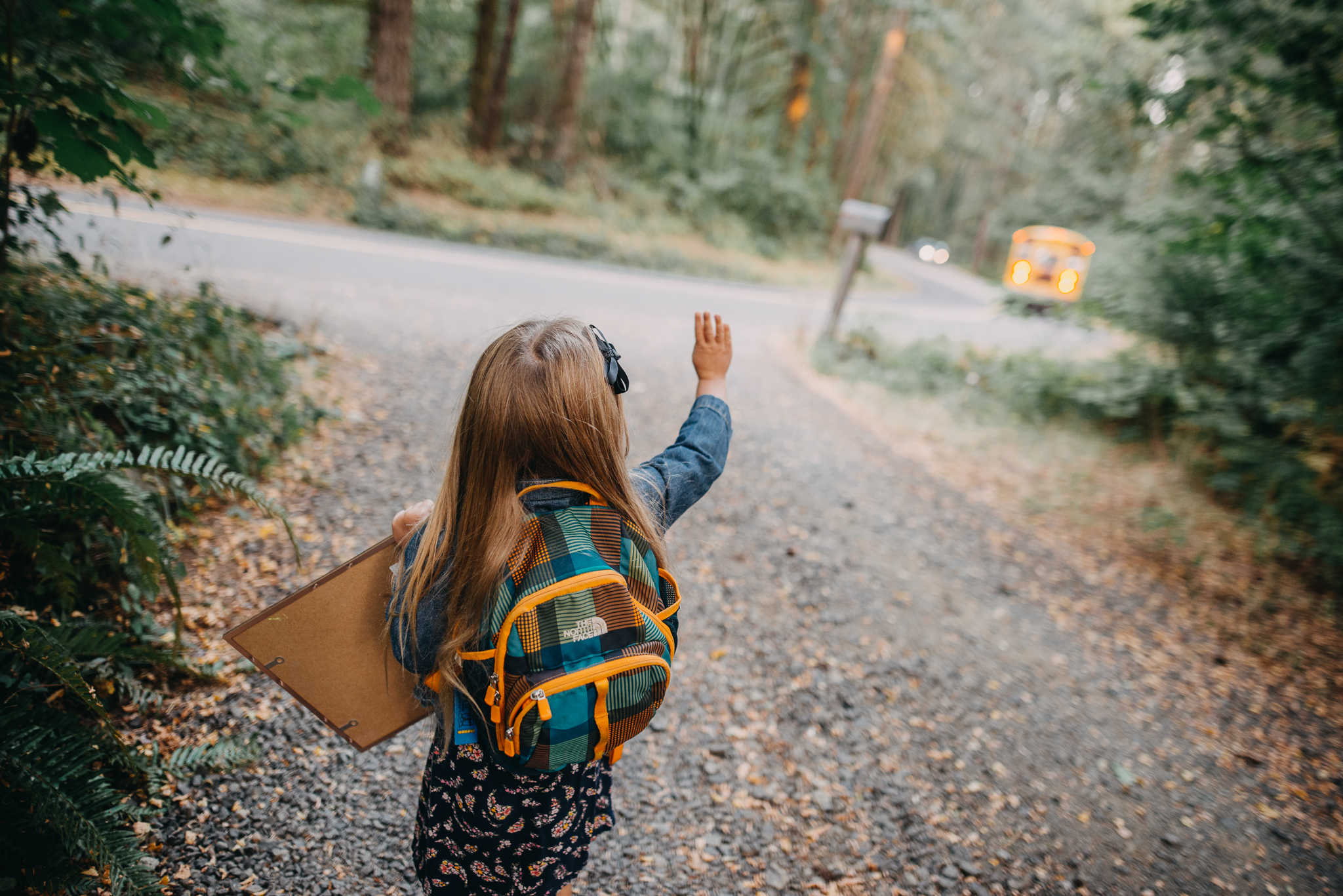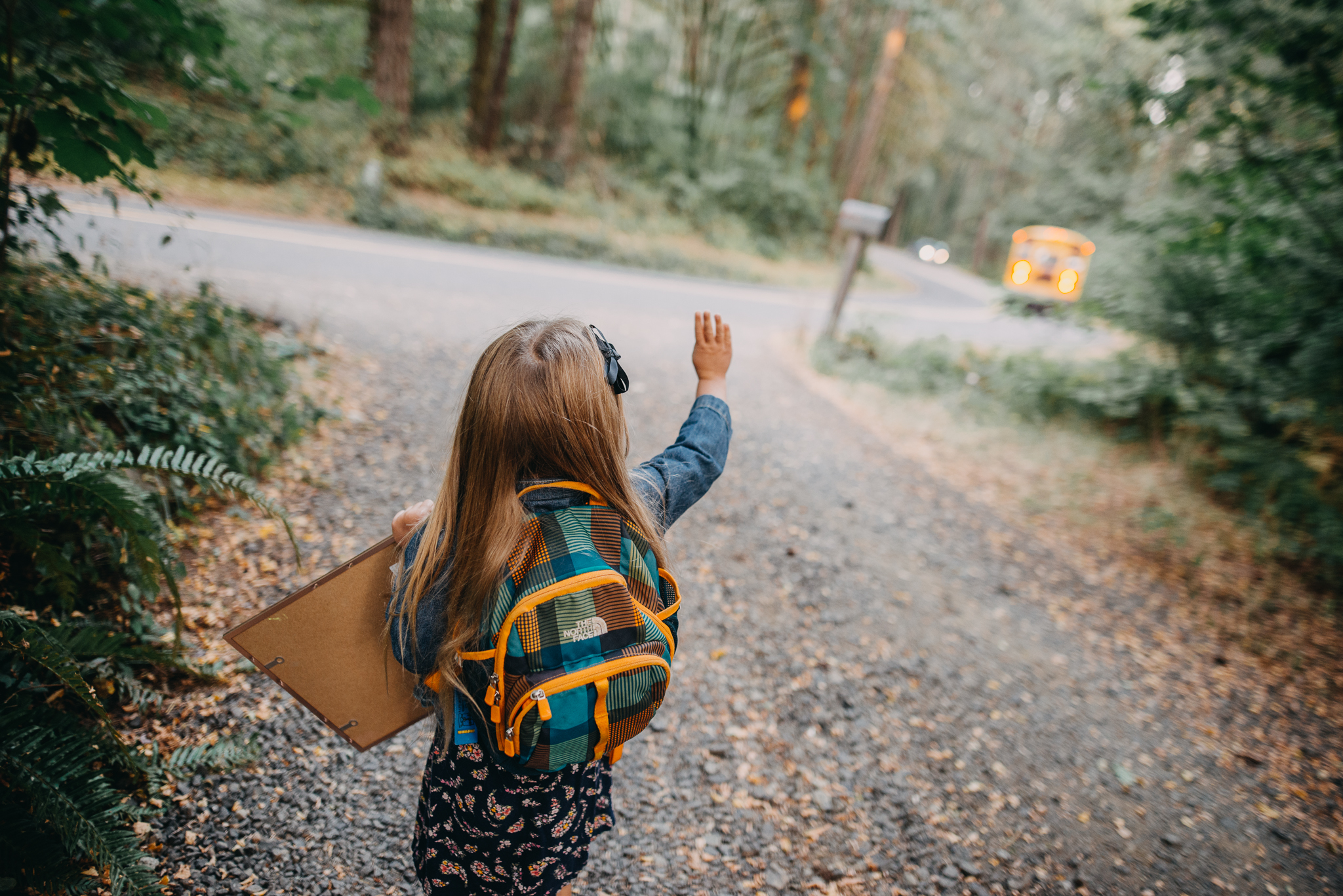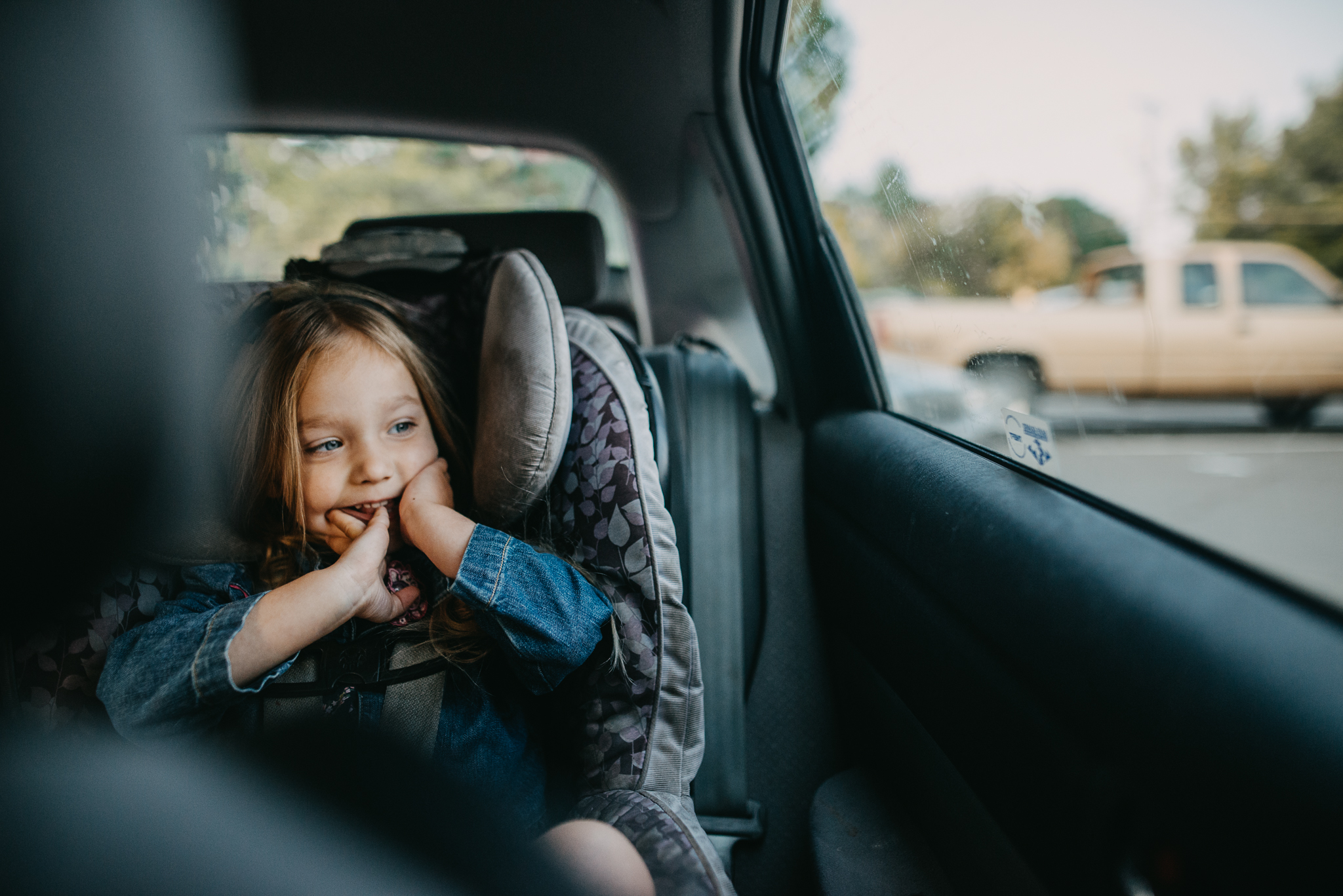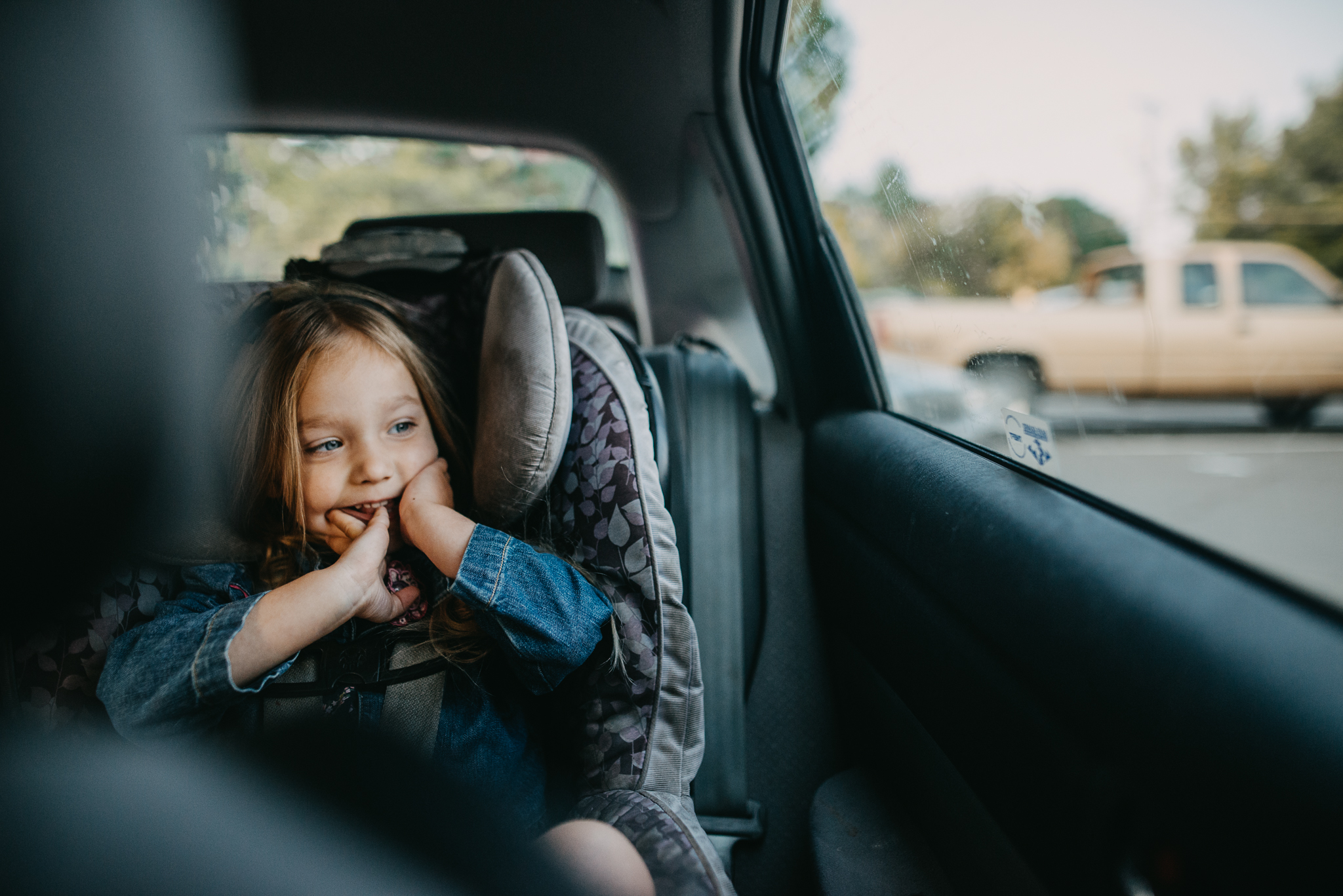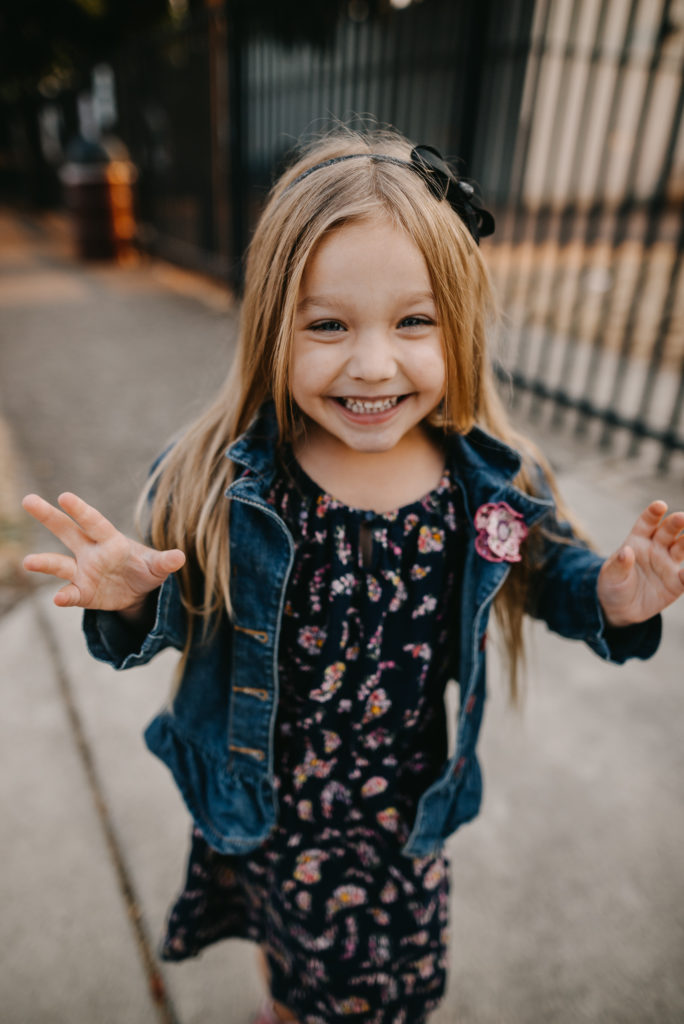 School continued & luckily so did the nice weather. That led us outside to a big fall tradition of ours – foraging for elderberries!  Generally this activity consists of the two of you spotting the elderberry (you're dang good at it!) and then giggling at me as I scramble up trees or poke myself on blackberries to reach the high, ripened fruit.  Soon enough you'll both be big enough to reach them better.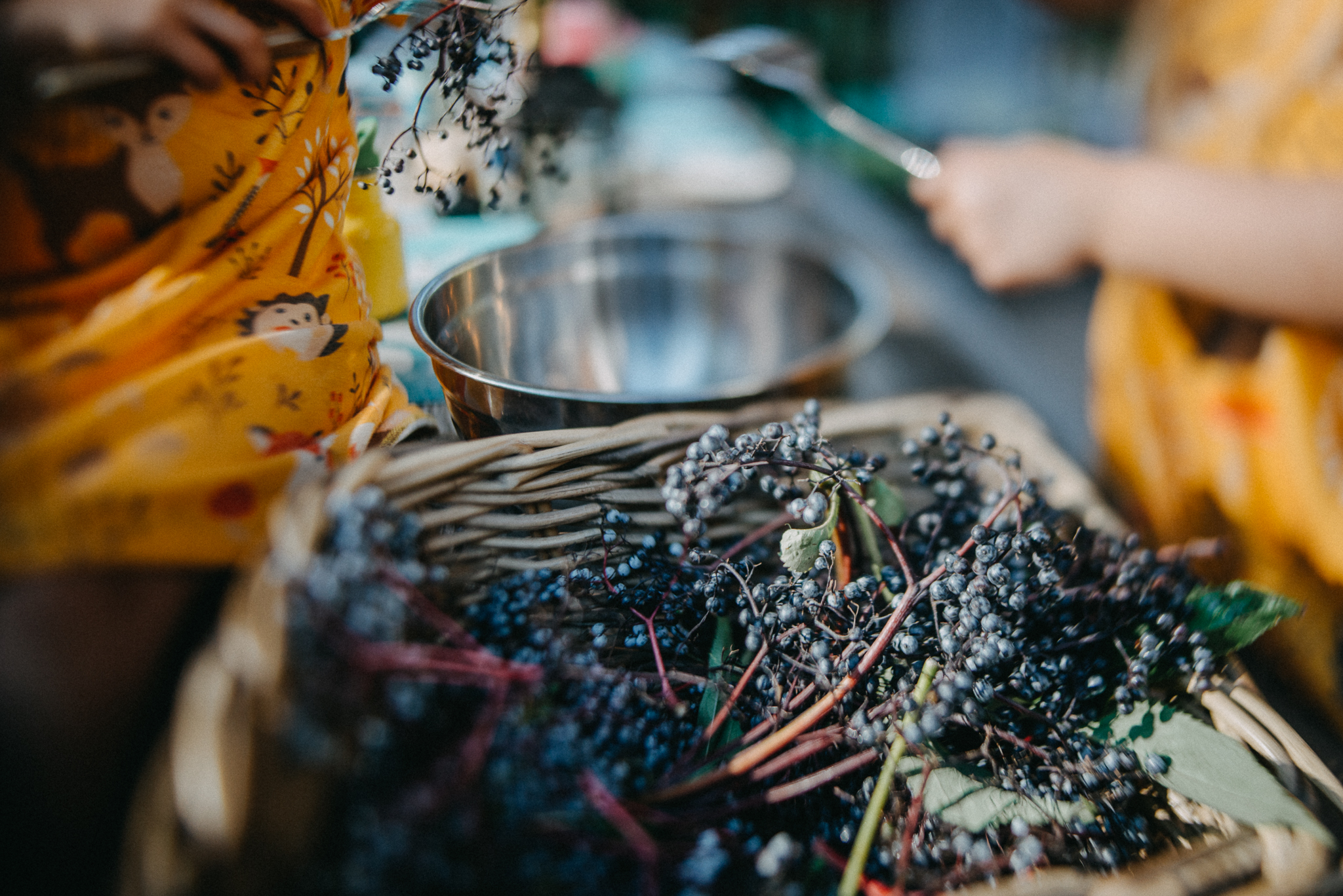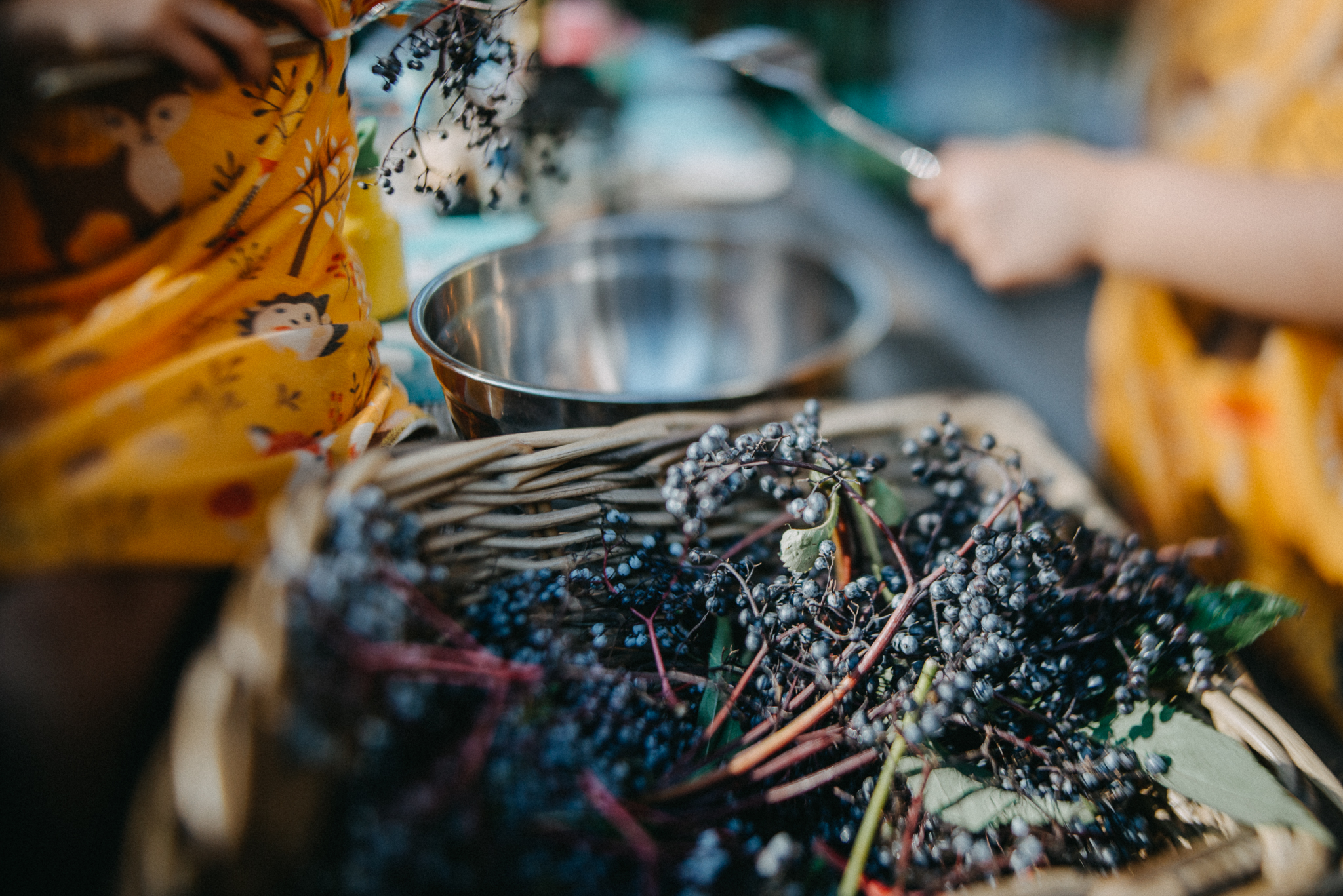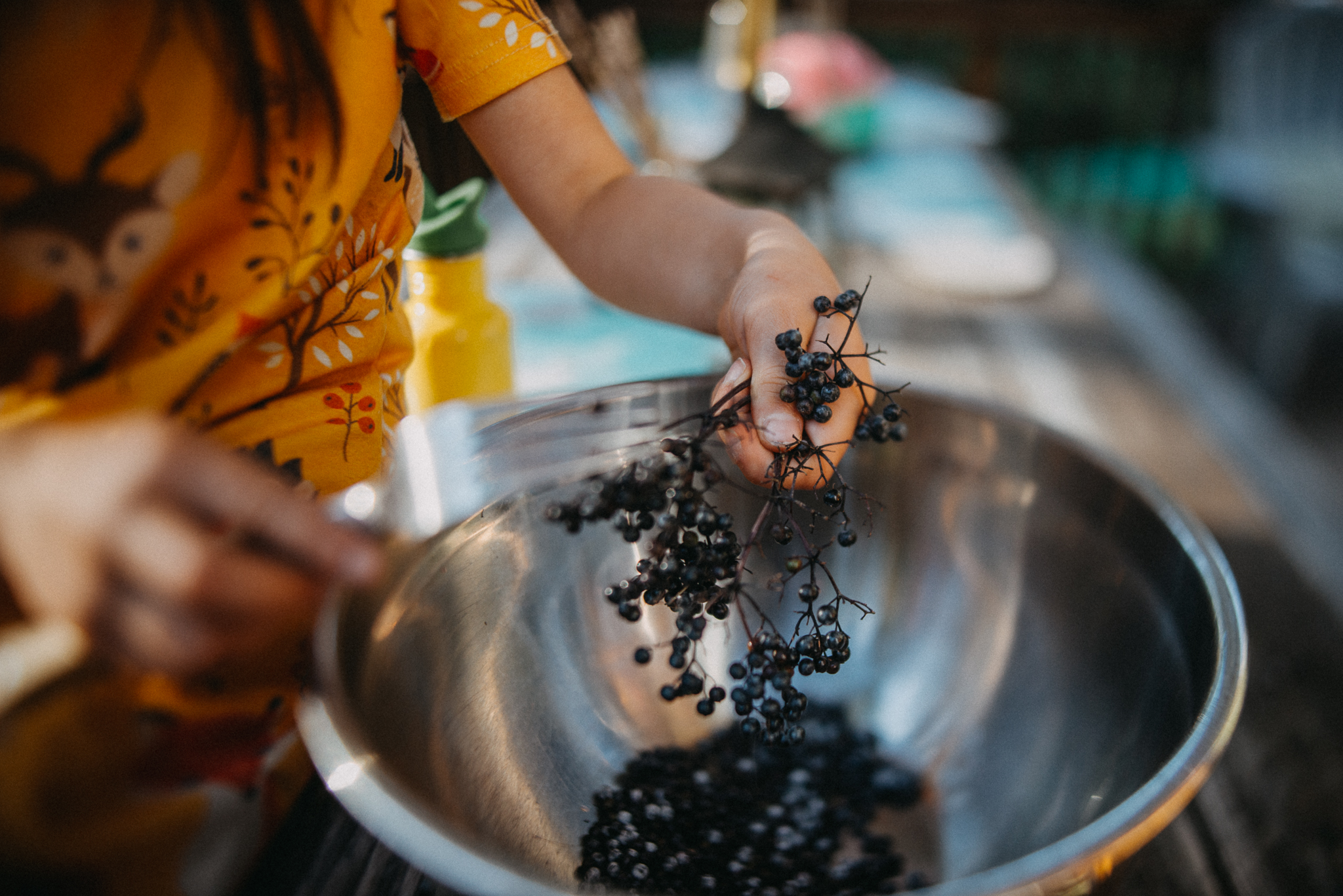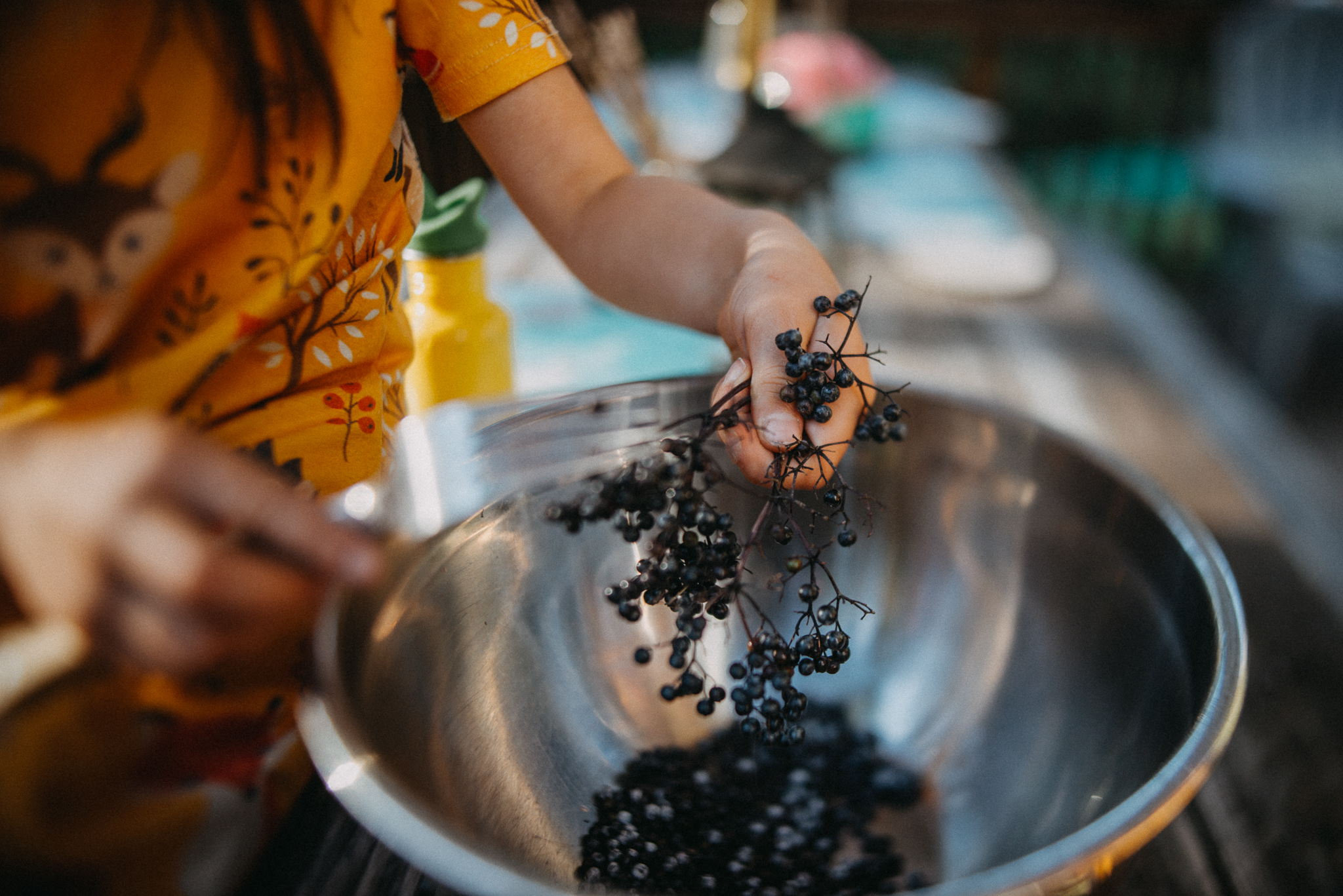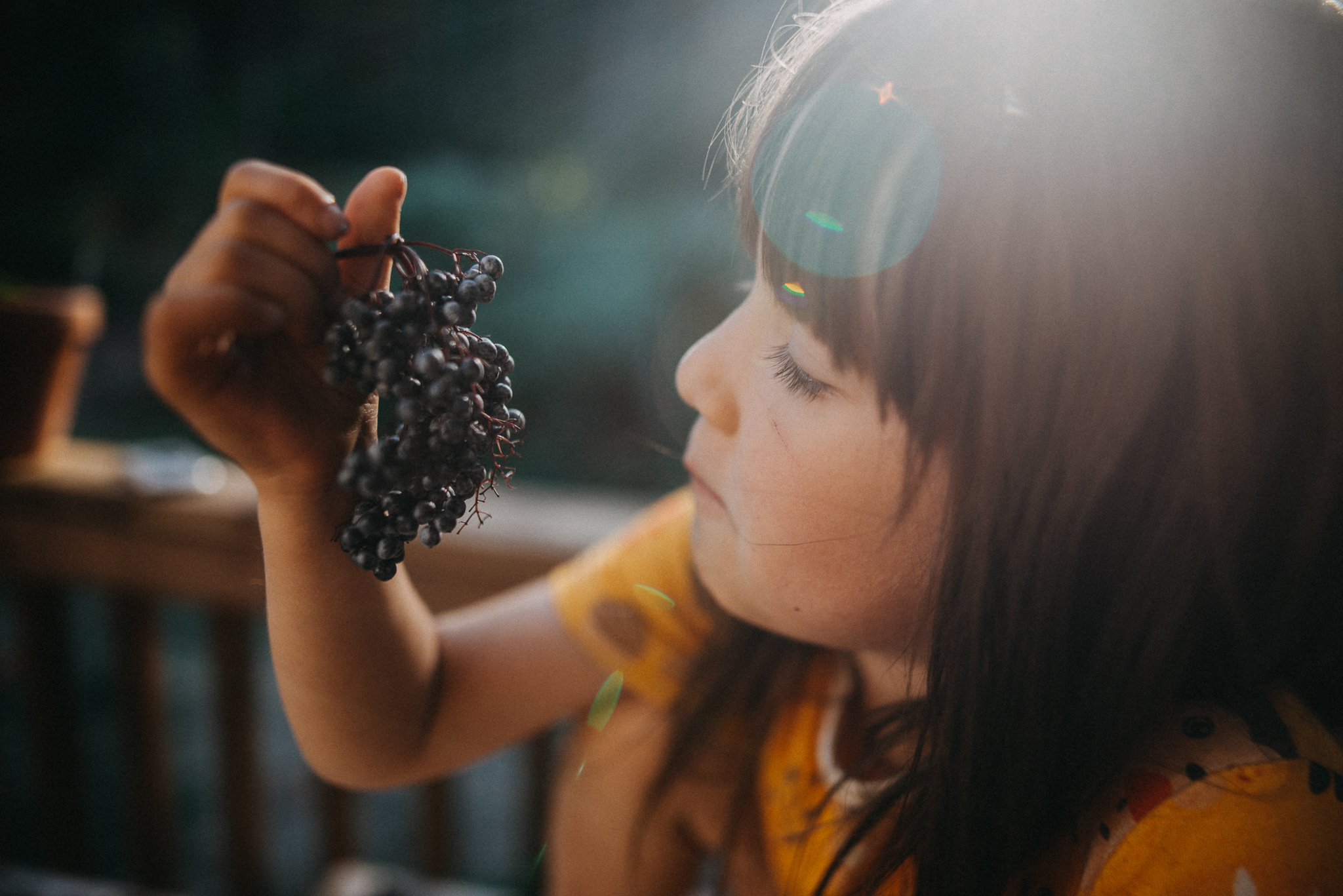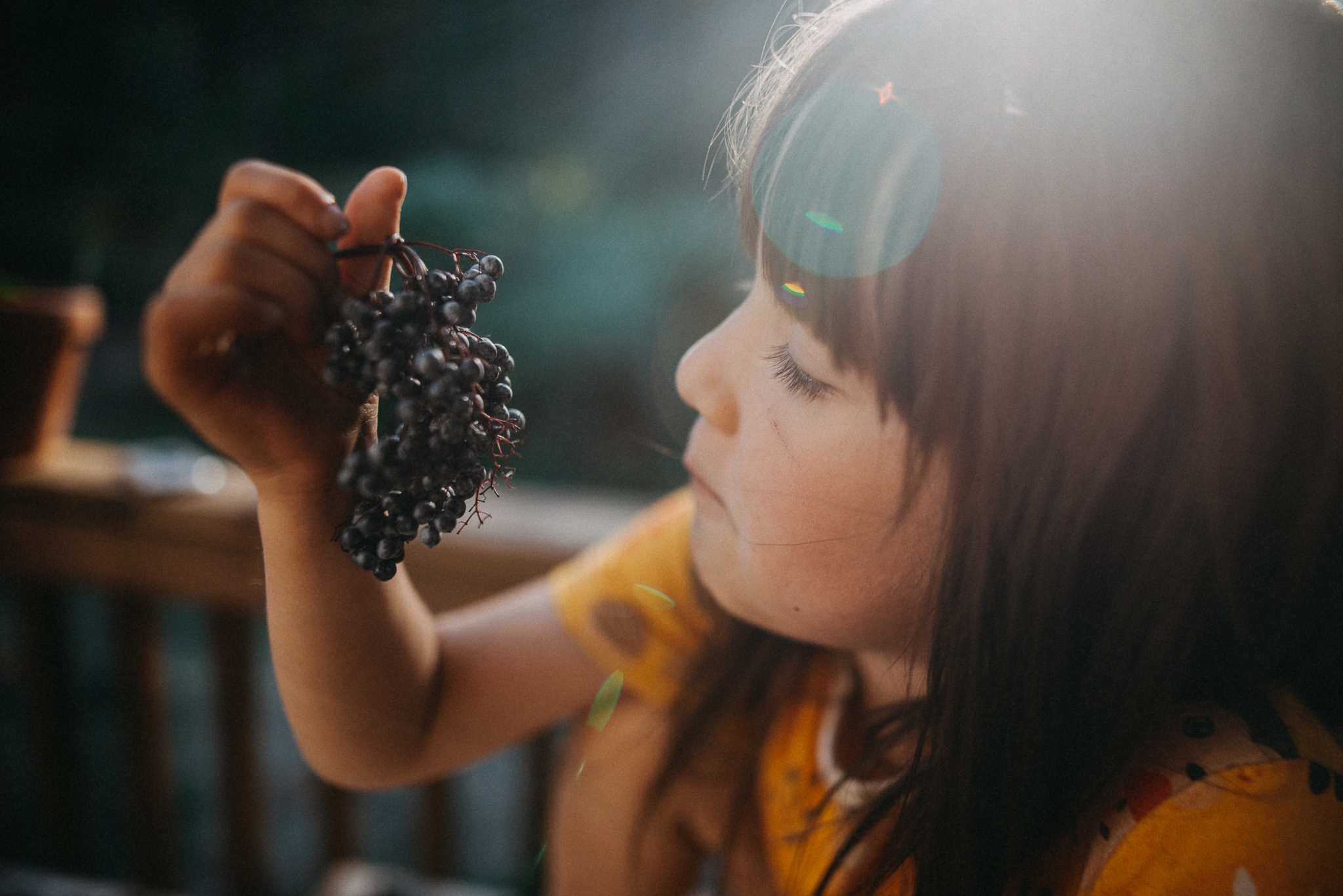 As we moved into October, the 'what to carve my pumpkin' & costume planning began. I think you two get more excited about Halloween than Christmas (so far you both say it's a toss up, whereas my little you say you're favorite is Easter).  Regardless you still get pretty dang excited.  We got pumpkins at our local pumpkin patch, another tradition I just adore, and it took you each a good 30 minutes to decide.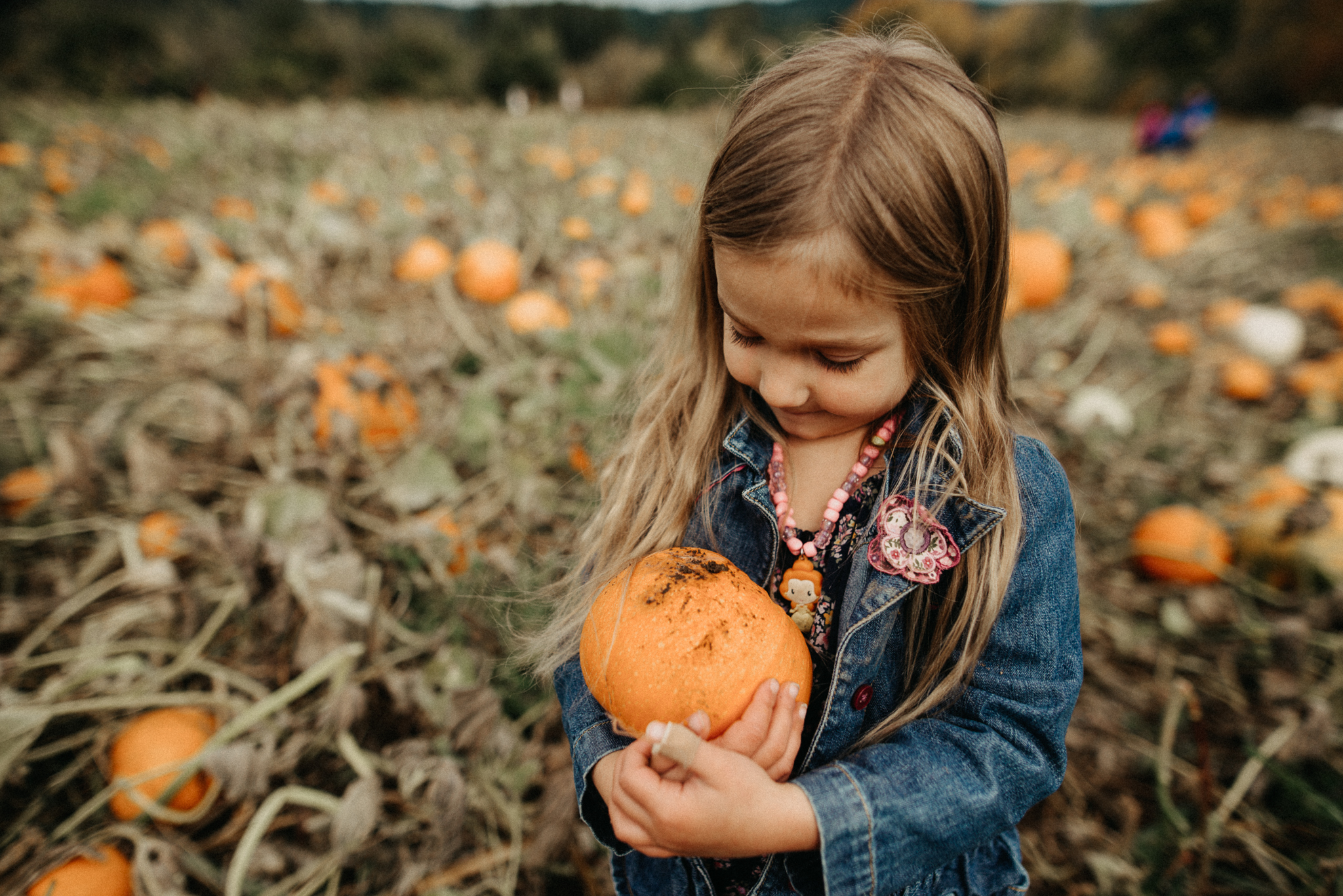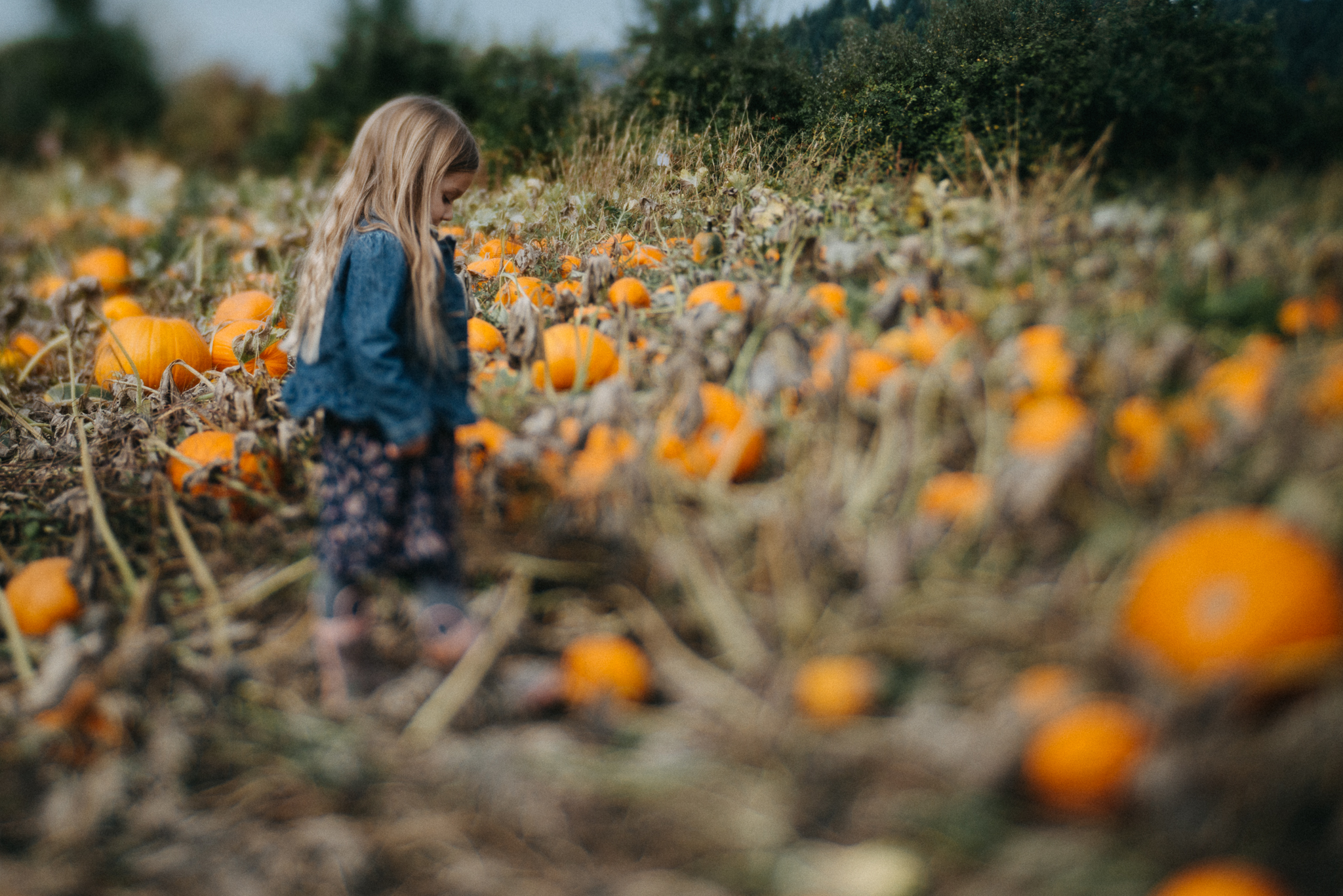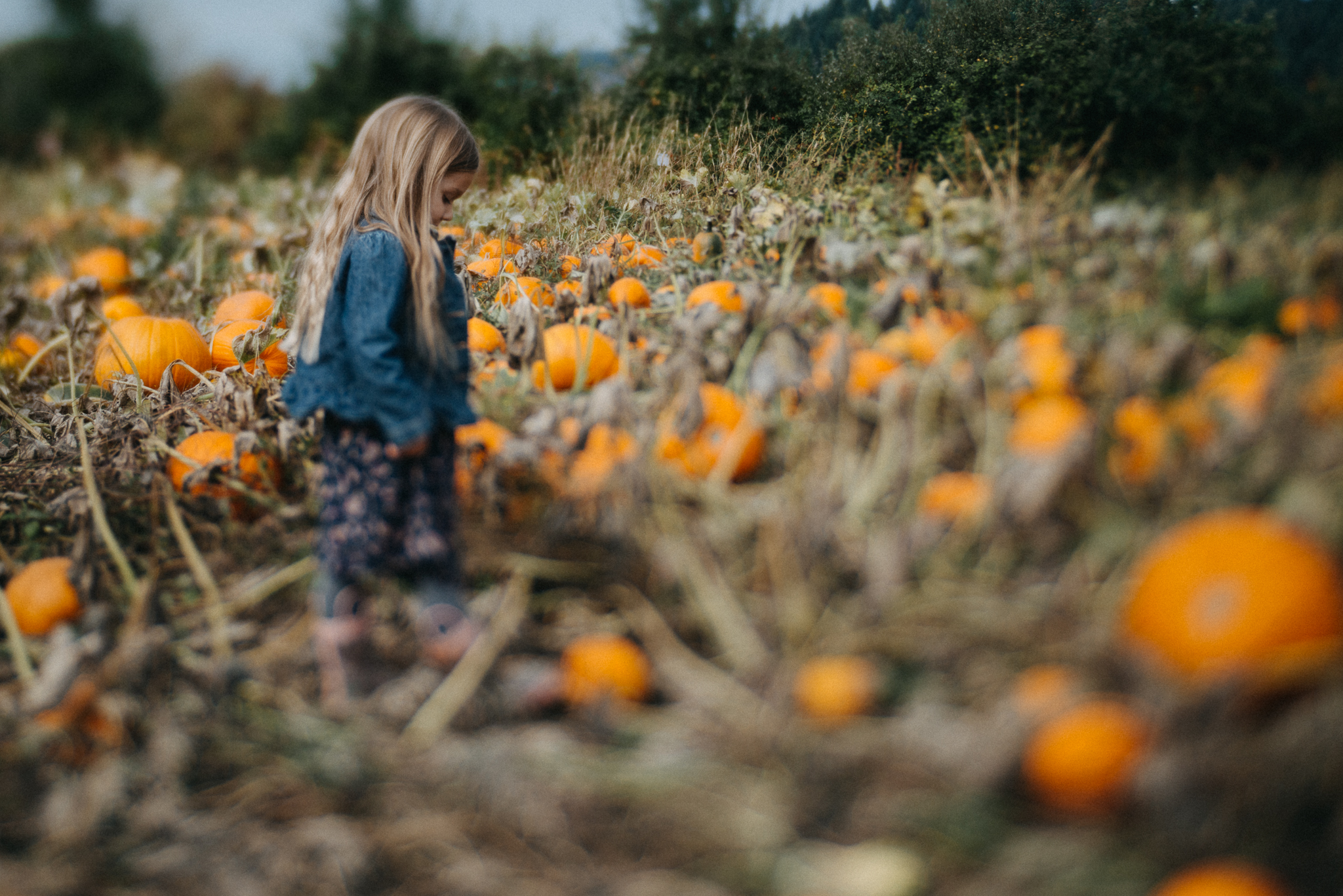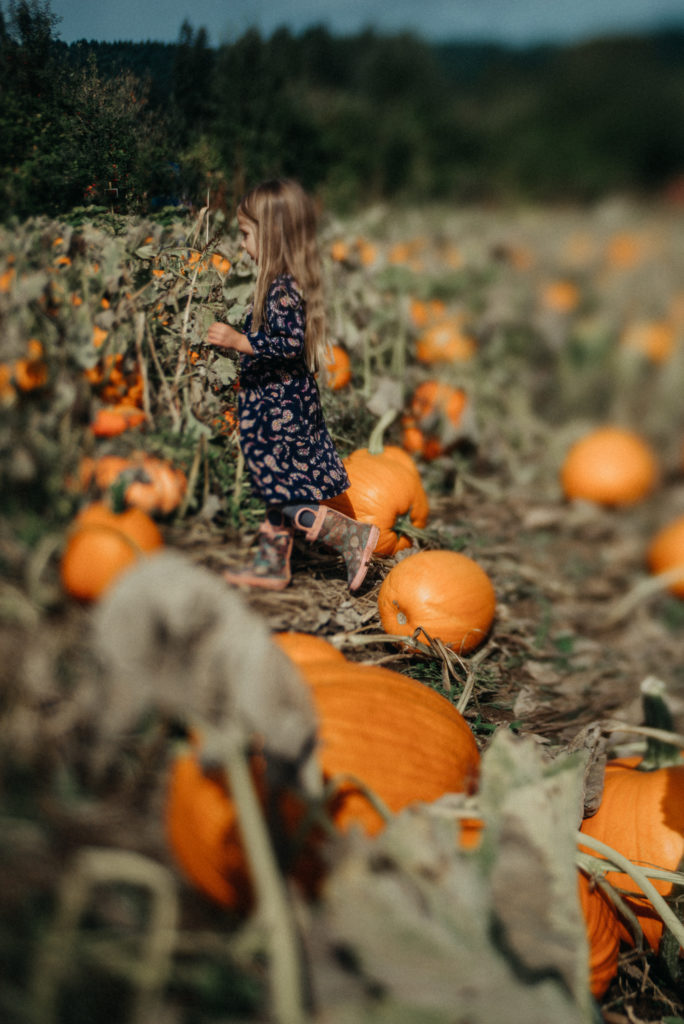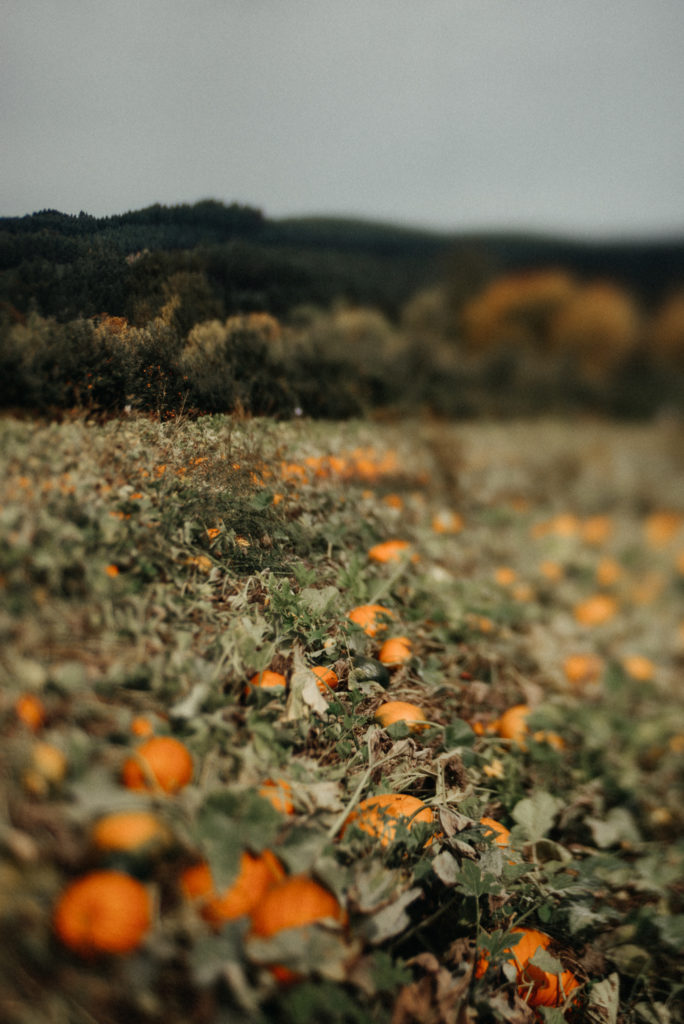 This next set of photos was at the same place but on a different day with your dad and grandad. We went home and carved around a fire.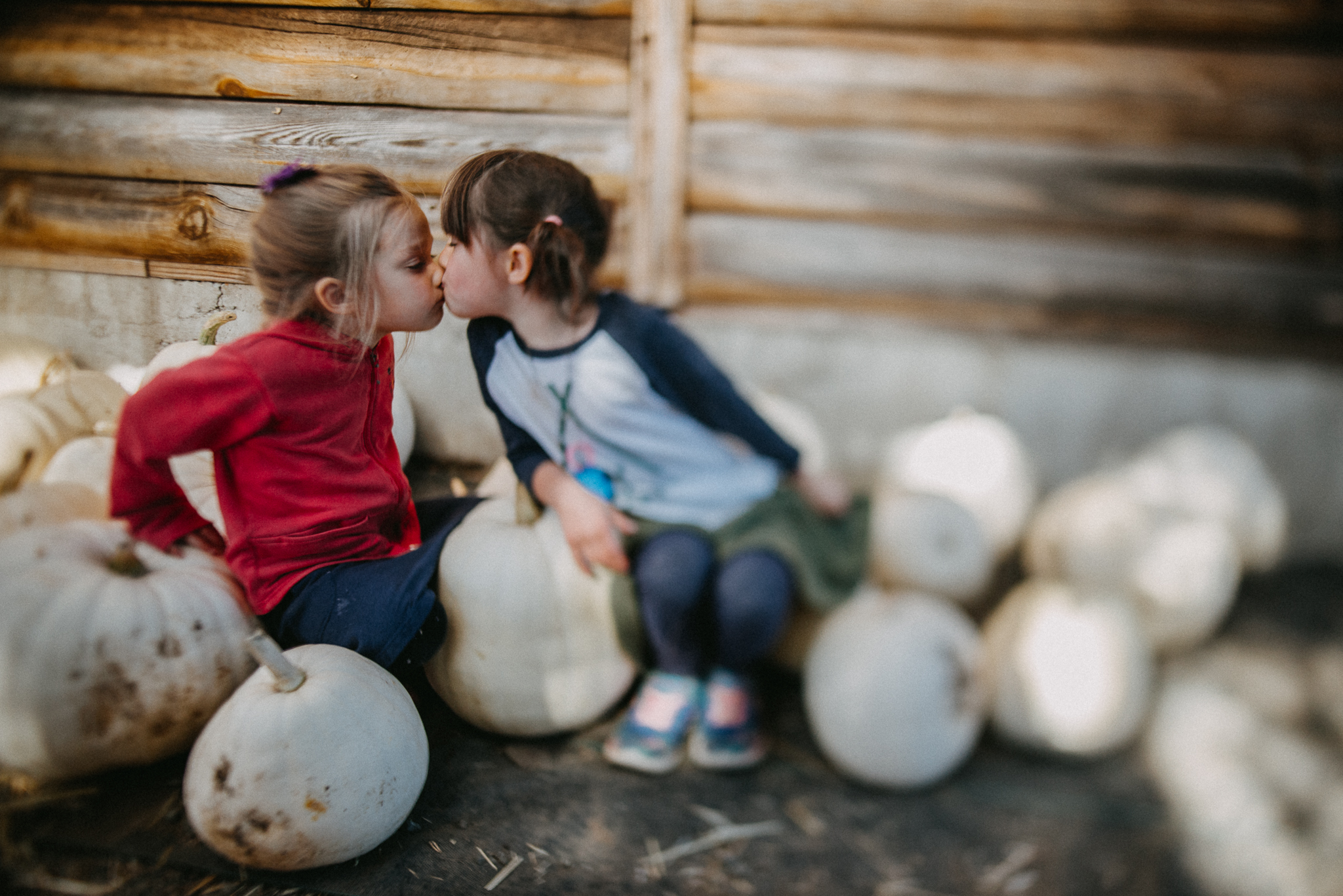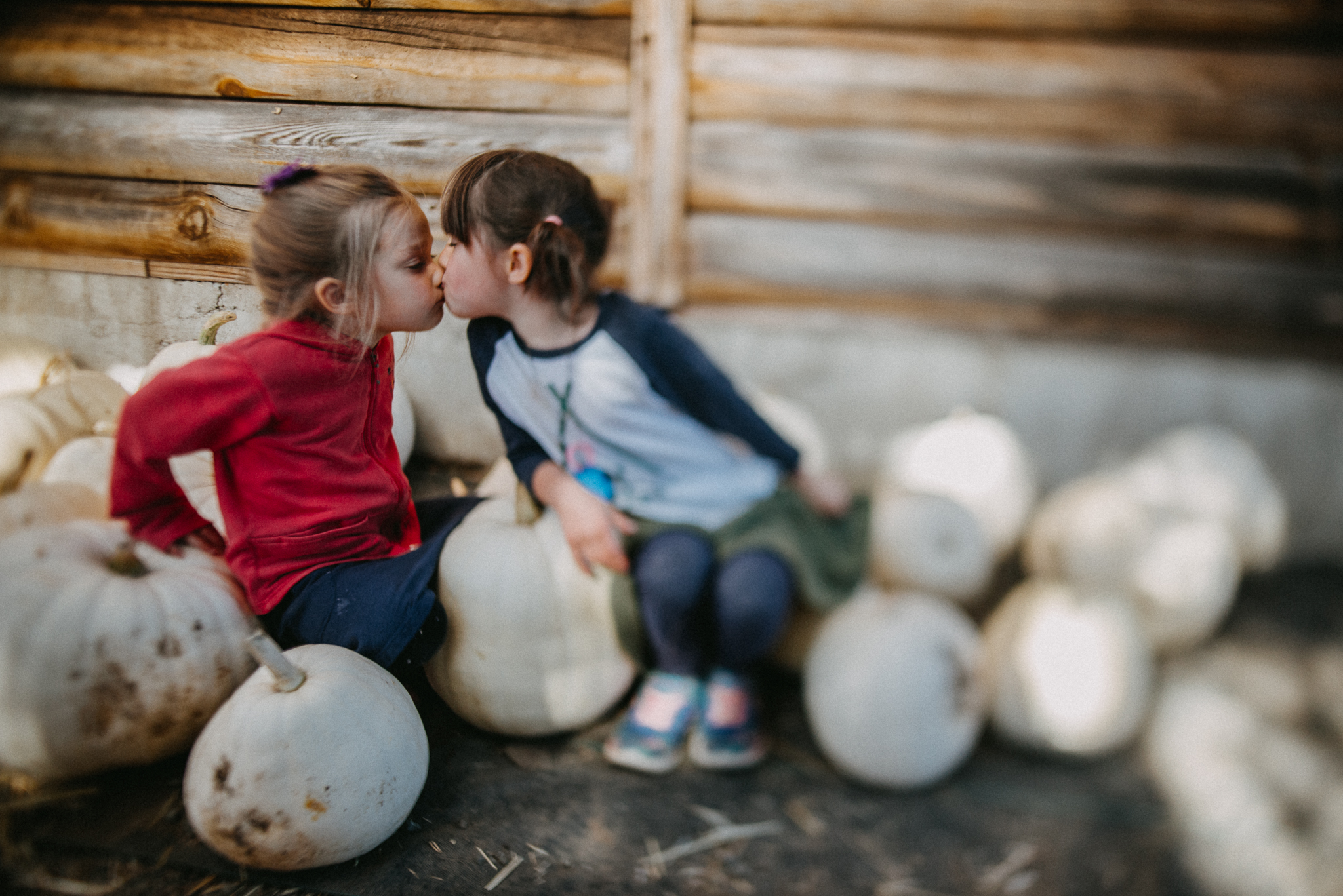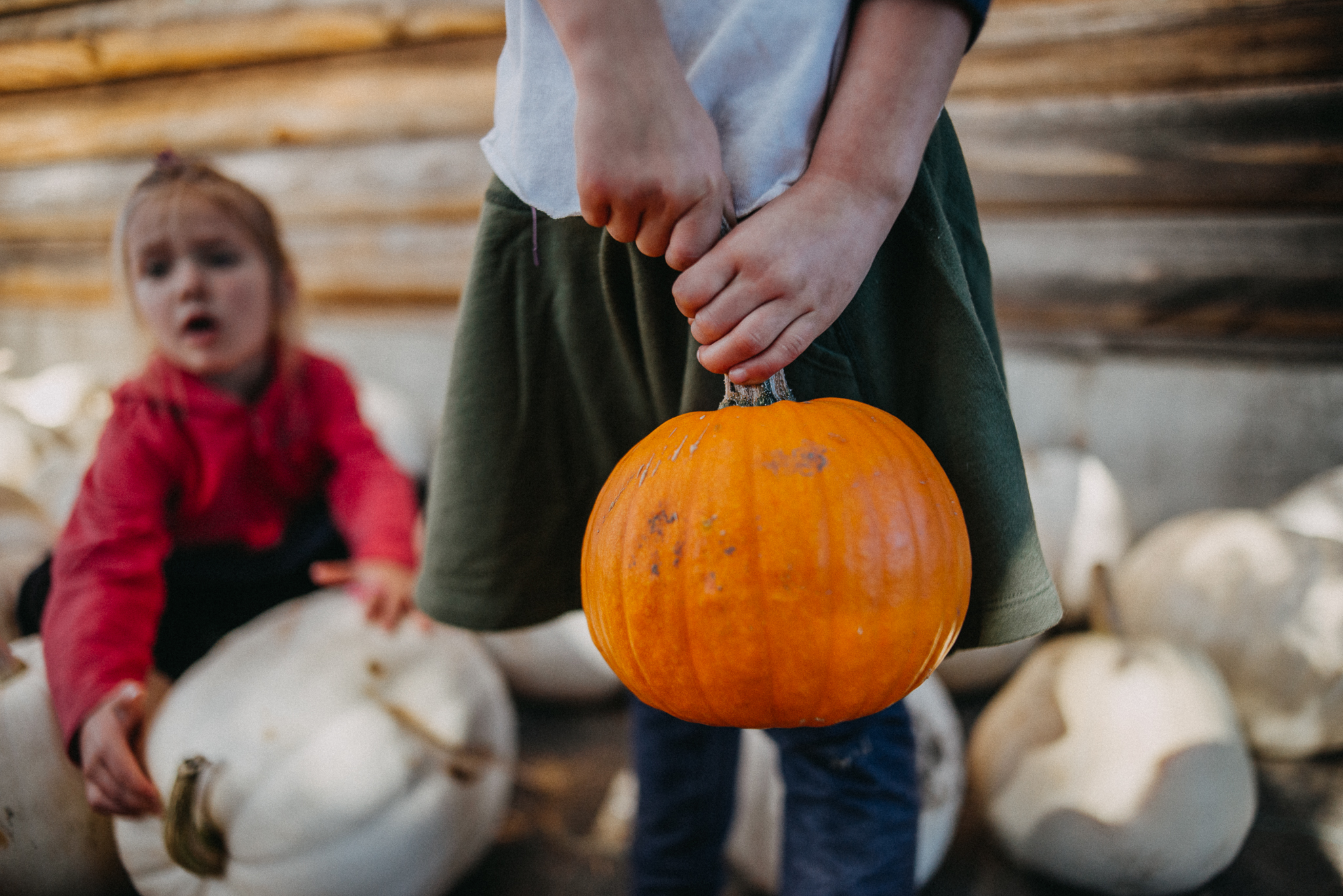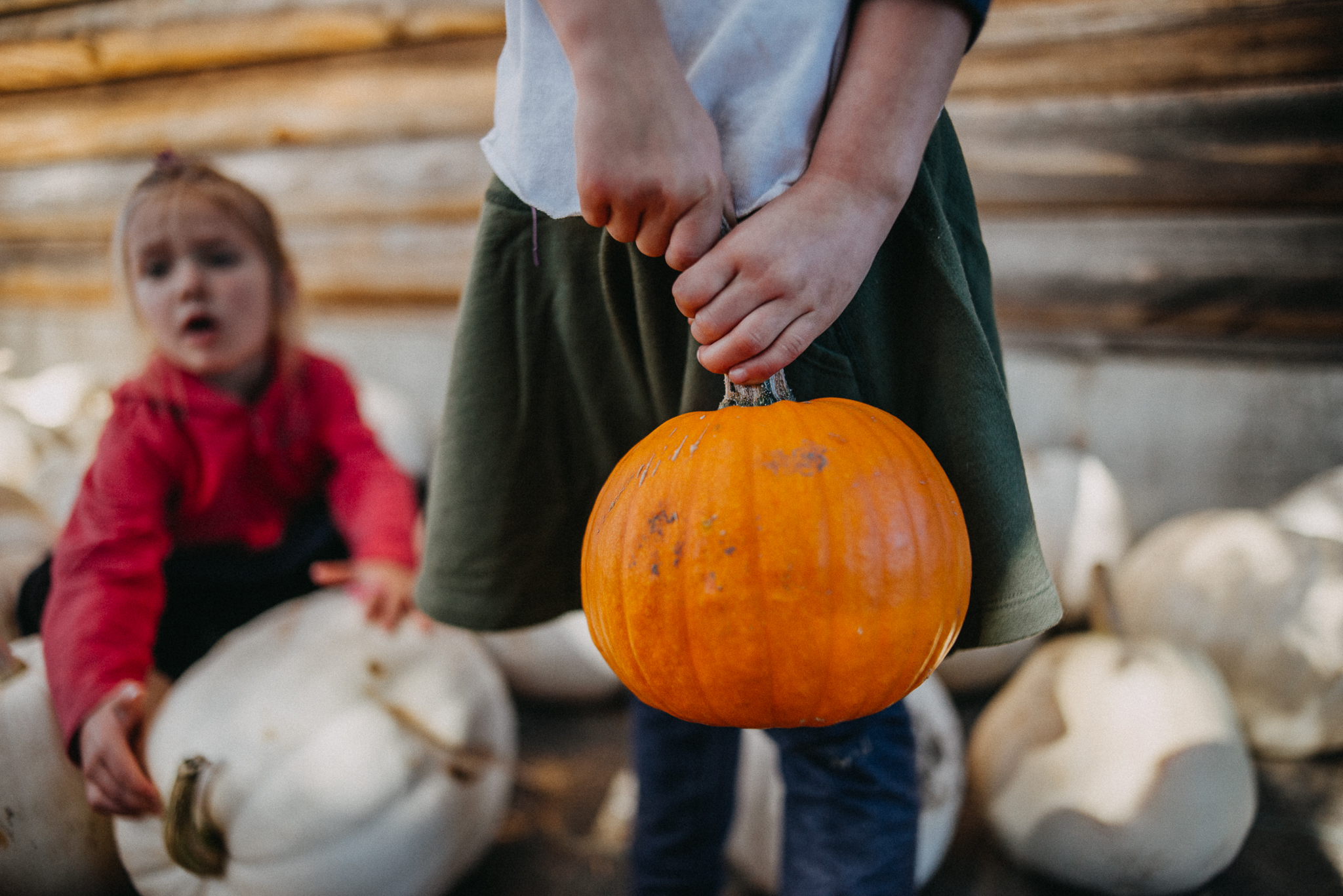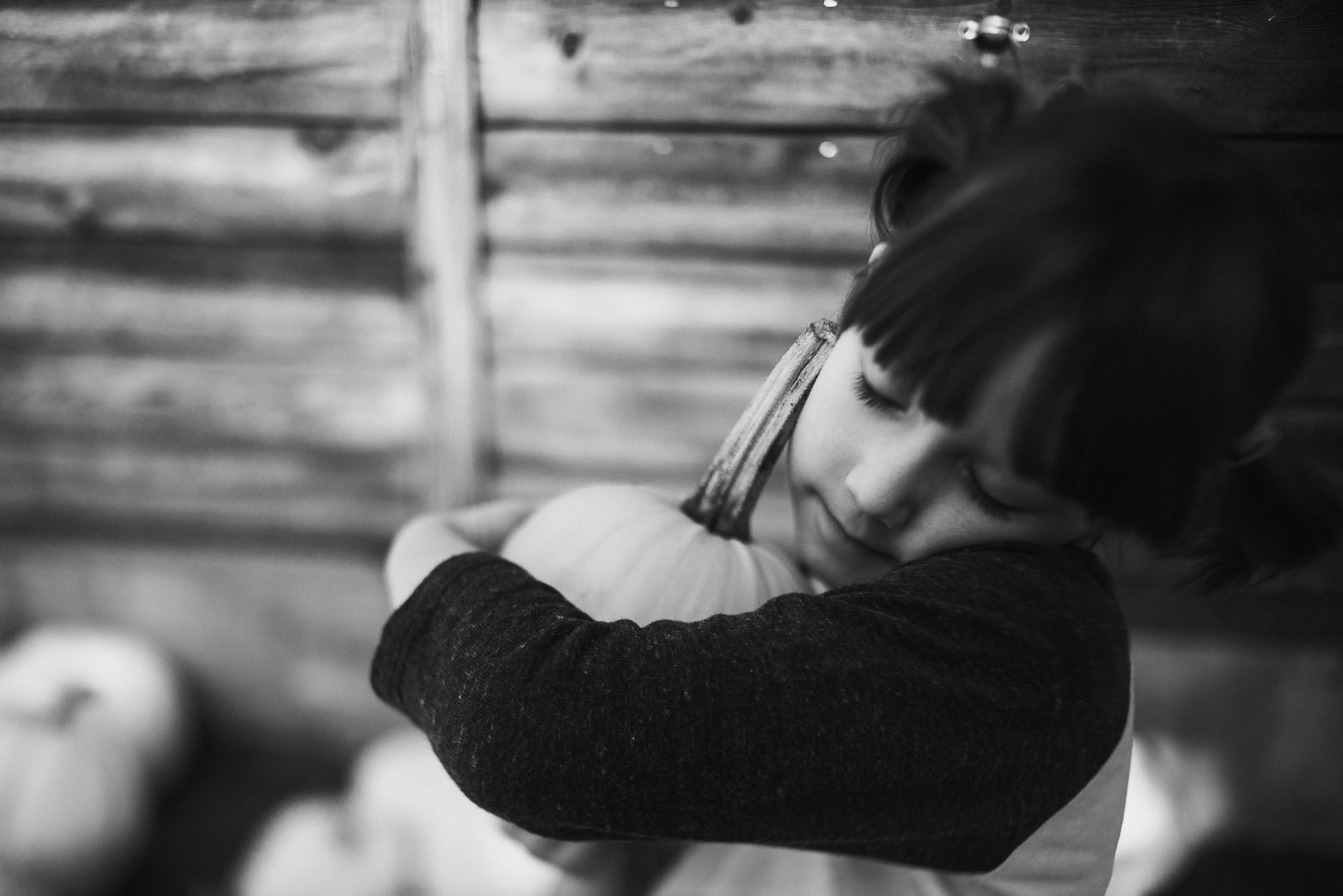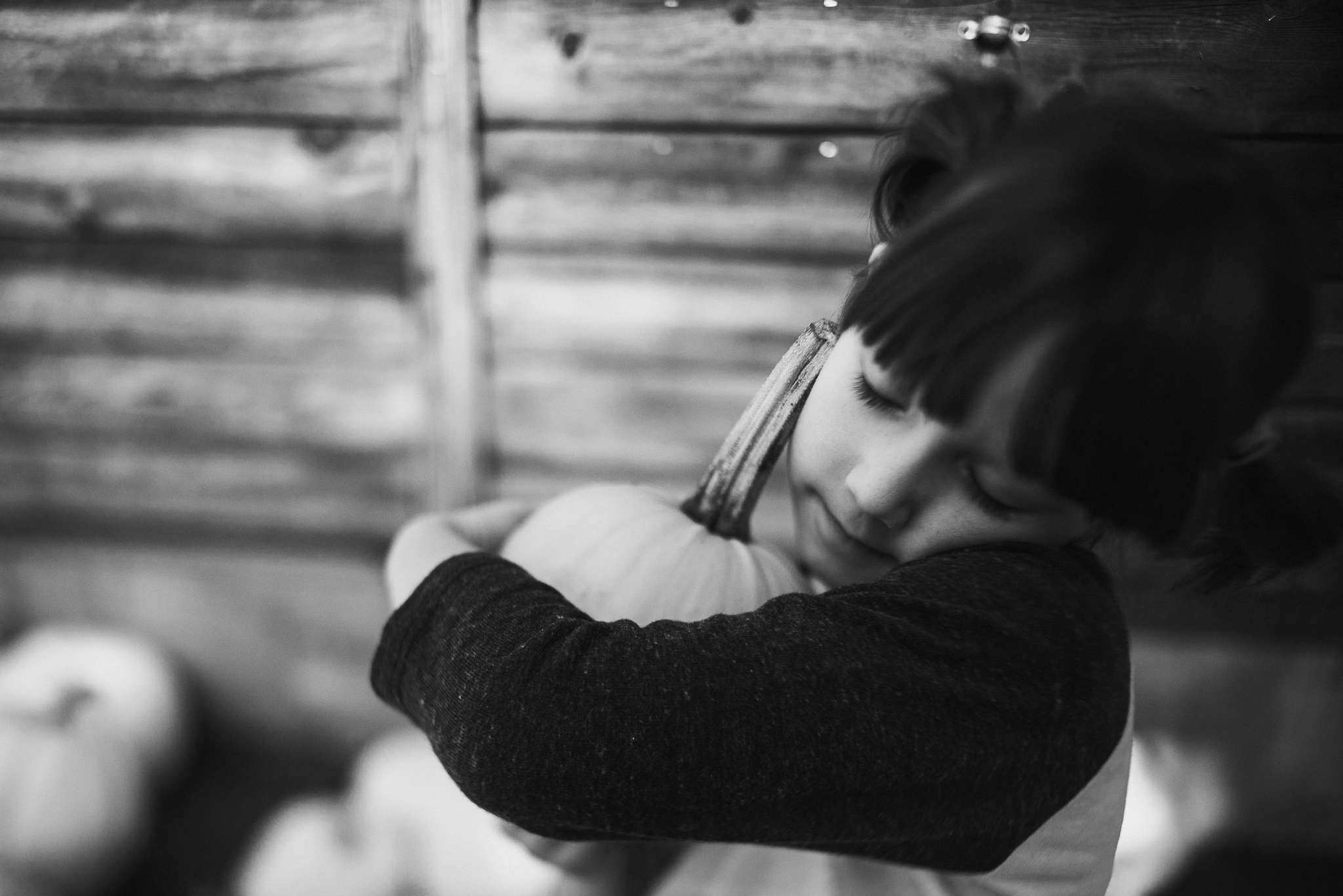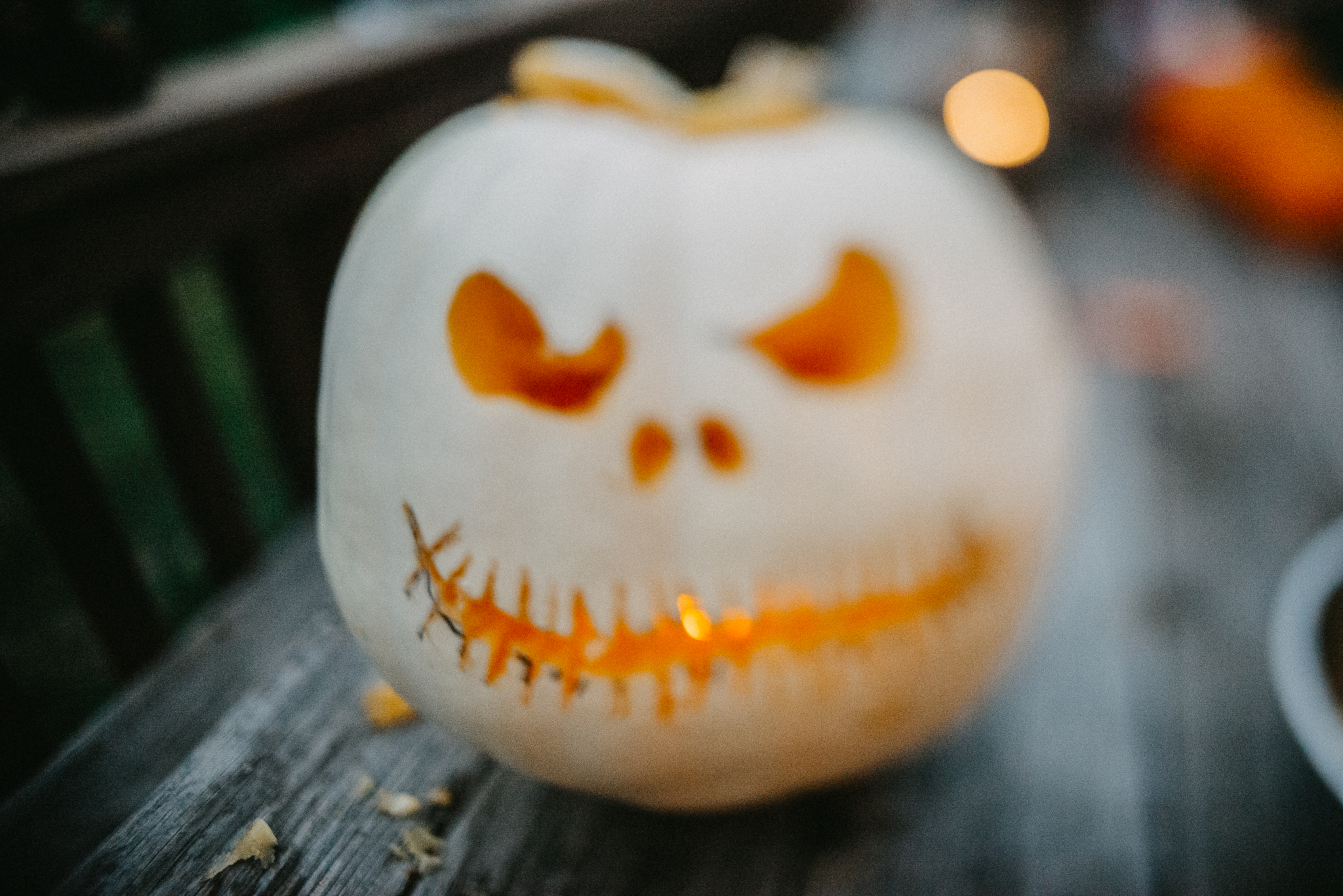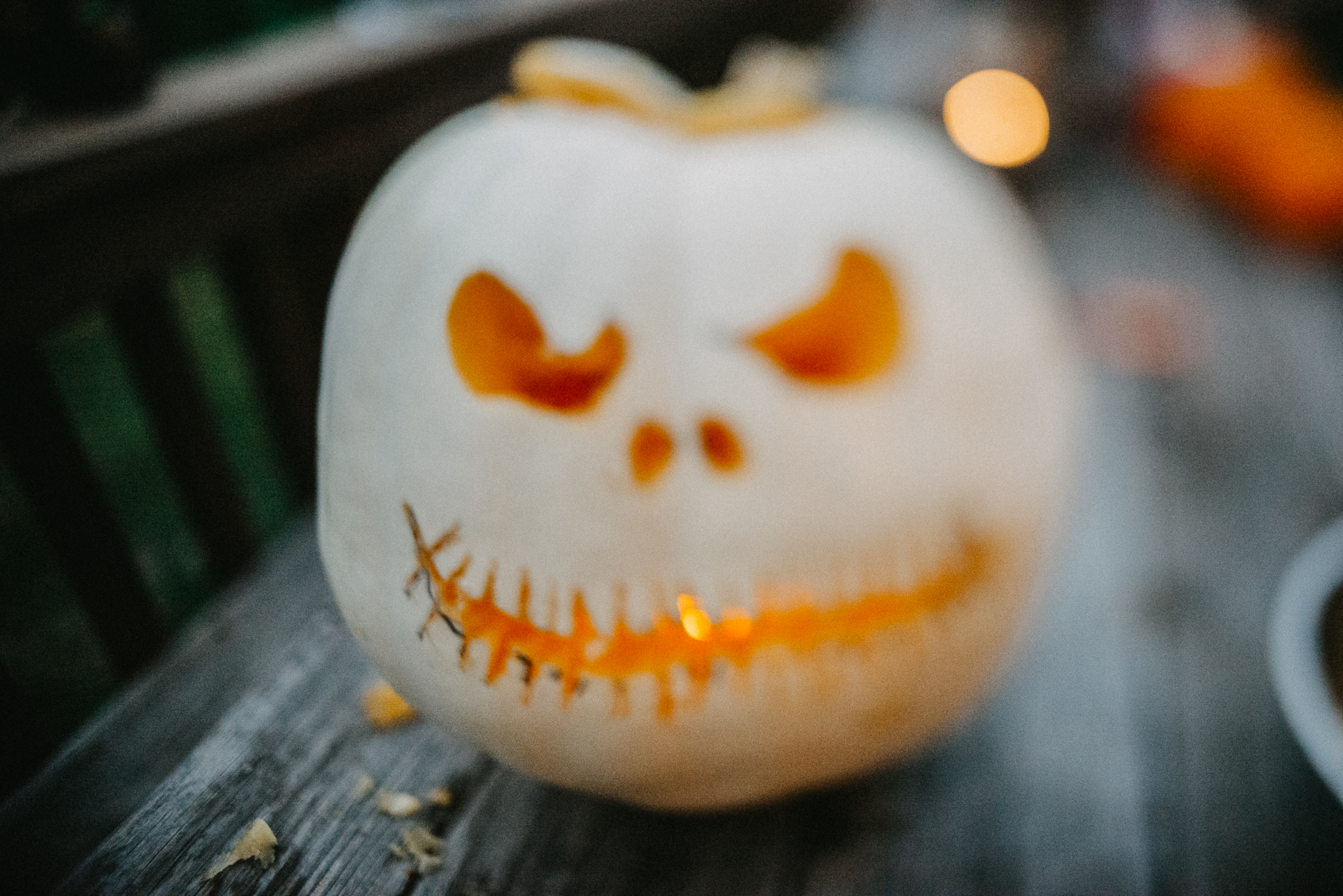 Naturally I've got to include a couple of the outfits you girls decided on. You were witches at the school carnival, followed by superheroes with me on actual Halloween. Halloween was such a big deal to me as a kid – I was a cat or Pocahontas pretty much every single year.  I remember once my mom (grandma) and her sister put on funny makeup and masks like old ladies and went trick or treating with them while laughing their butts off.  I absolutely loved seeing my mom being silly and enjoying life like a kid – it's a memory that has stuck with me forever.  That's something I vow to try & do with you girls. Never take life too seriously when you grow up girls.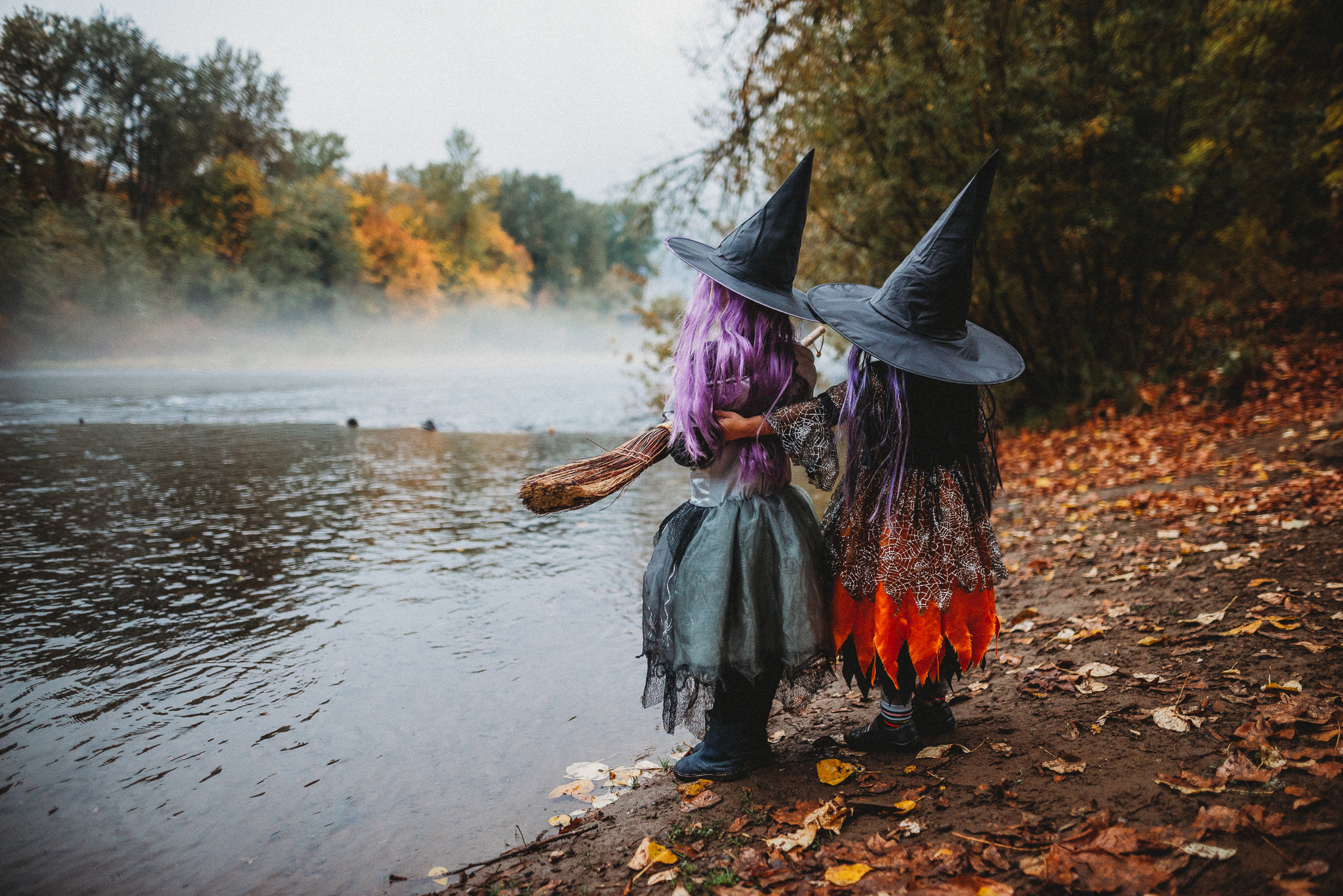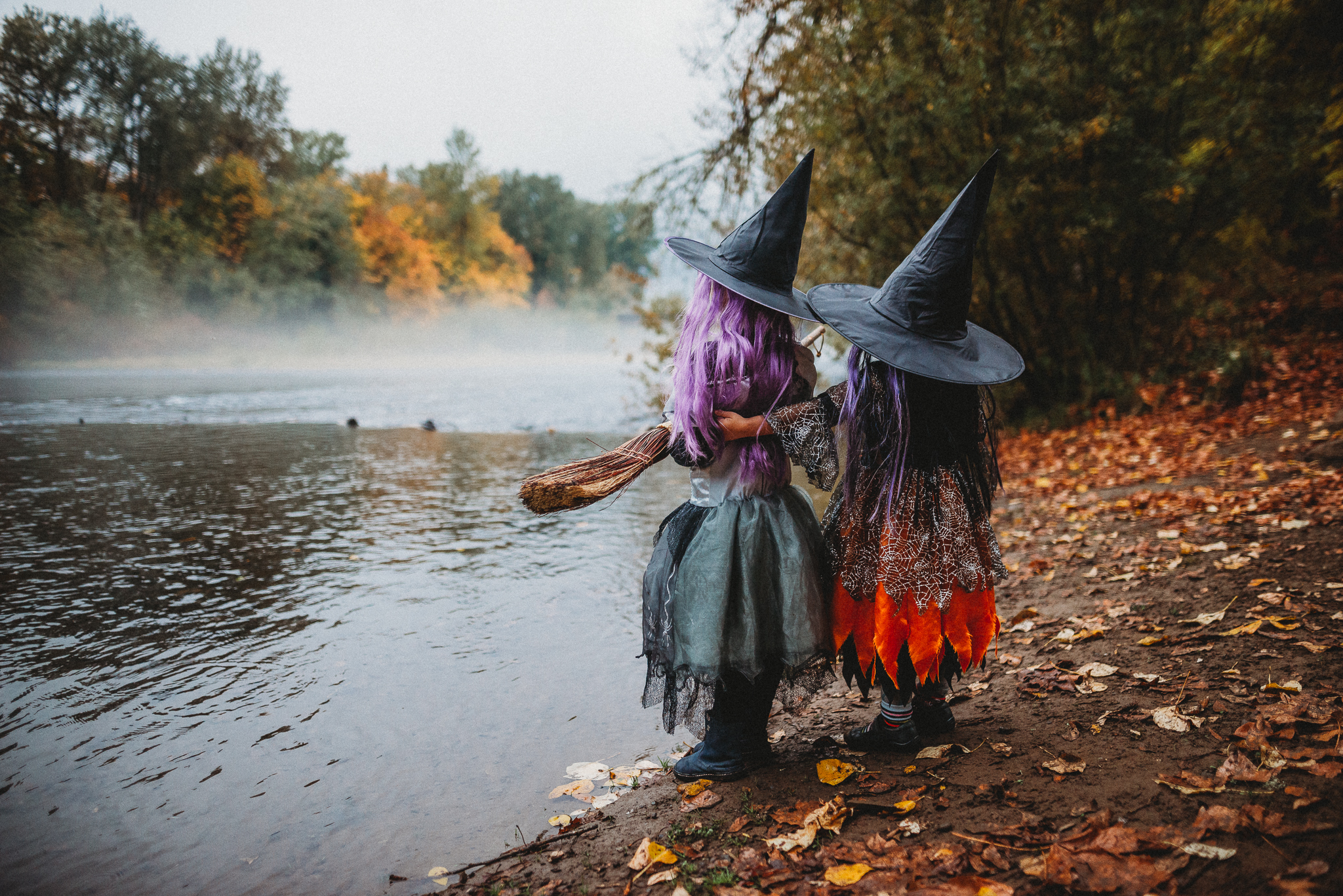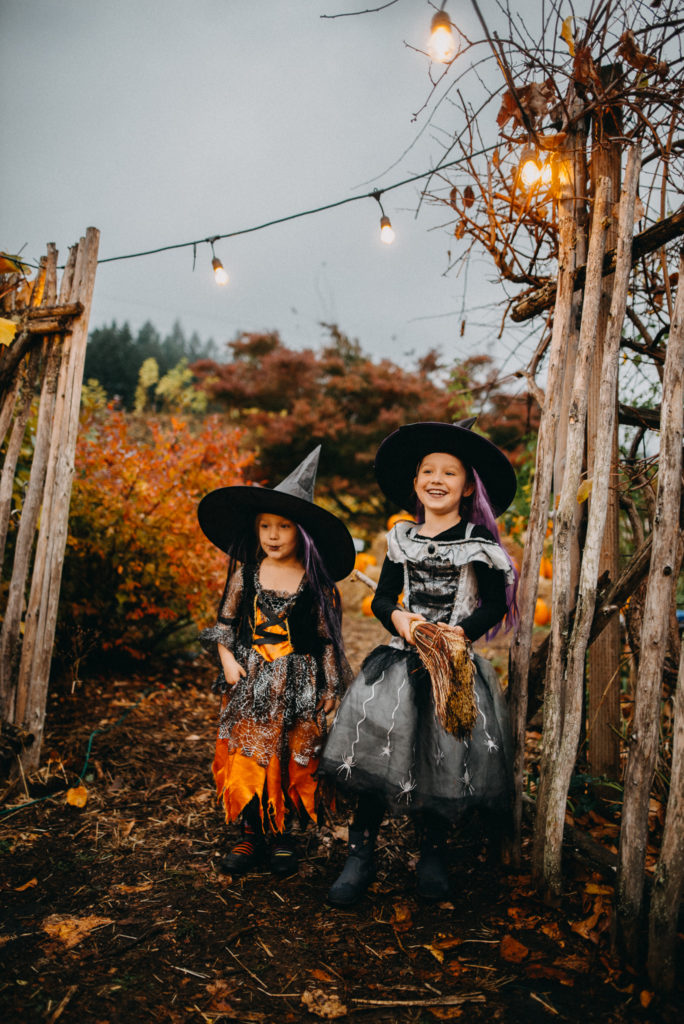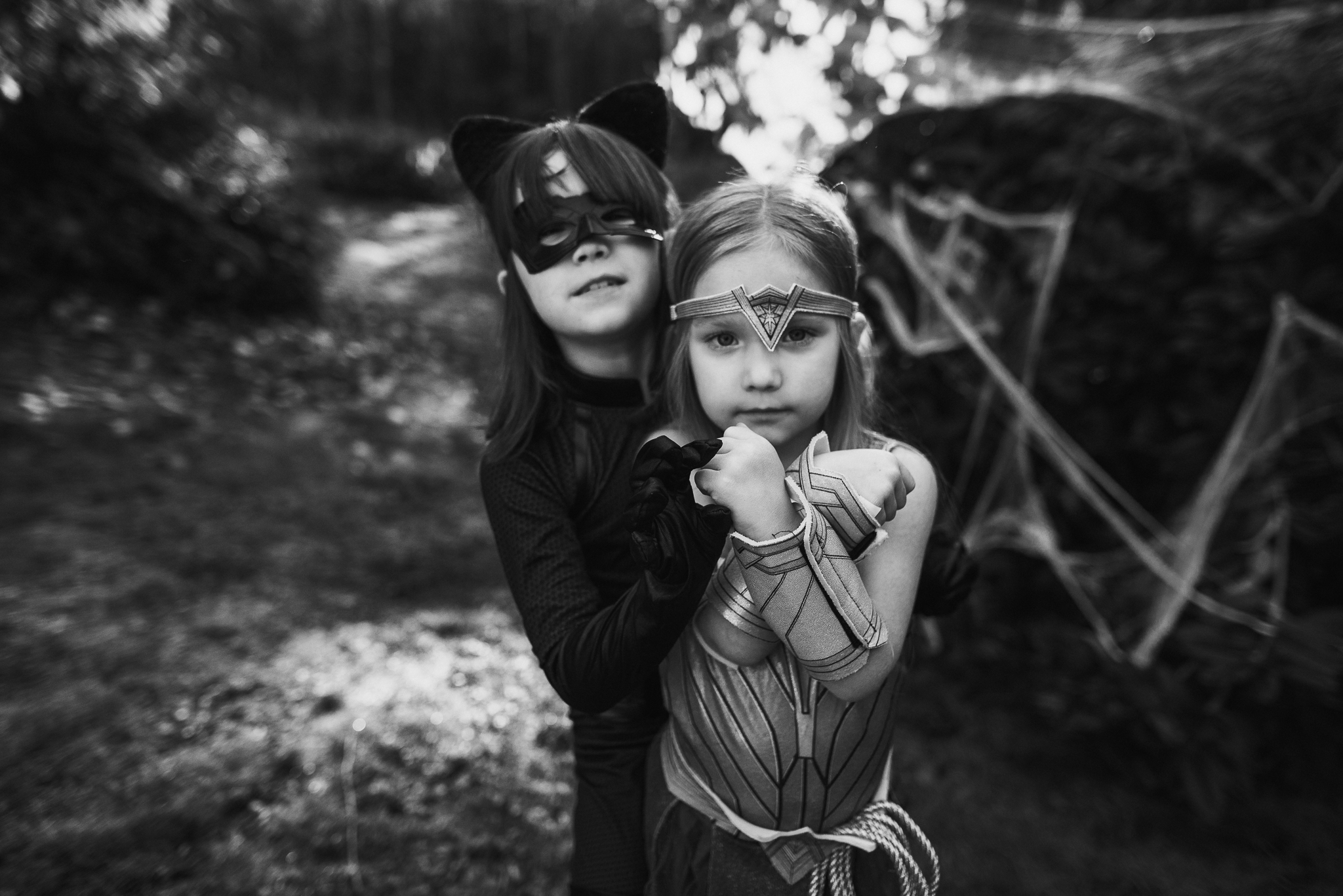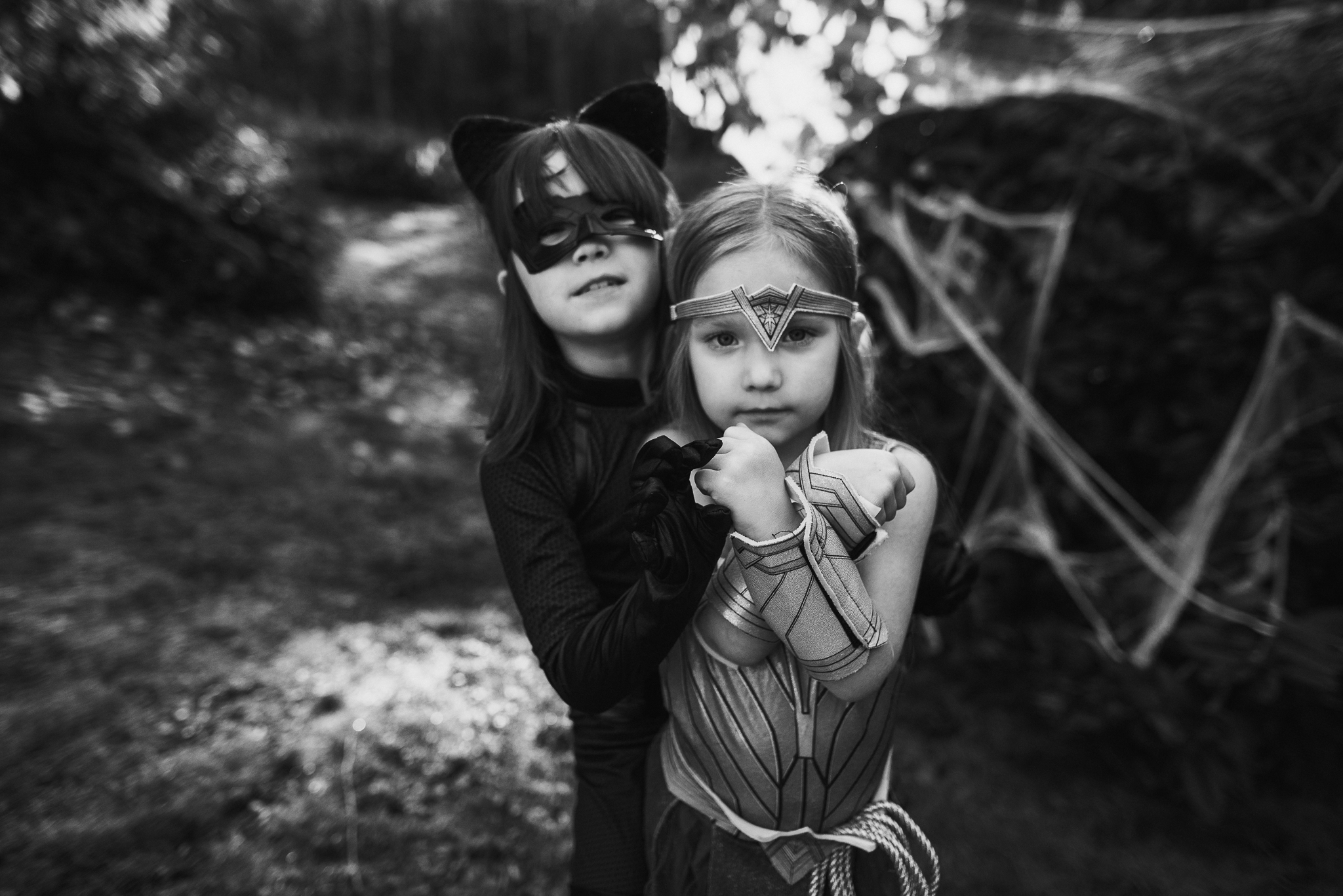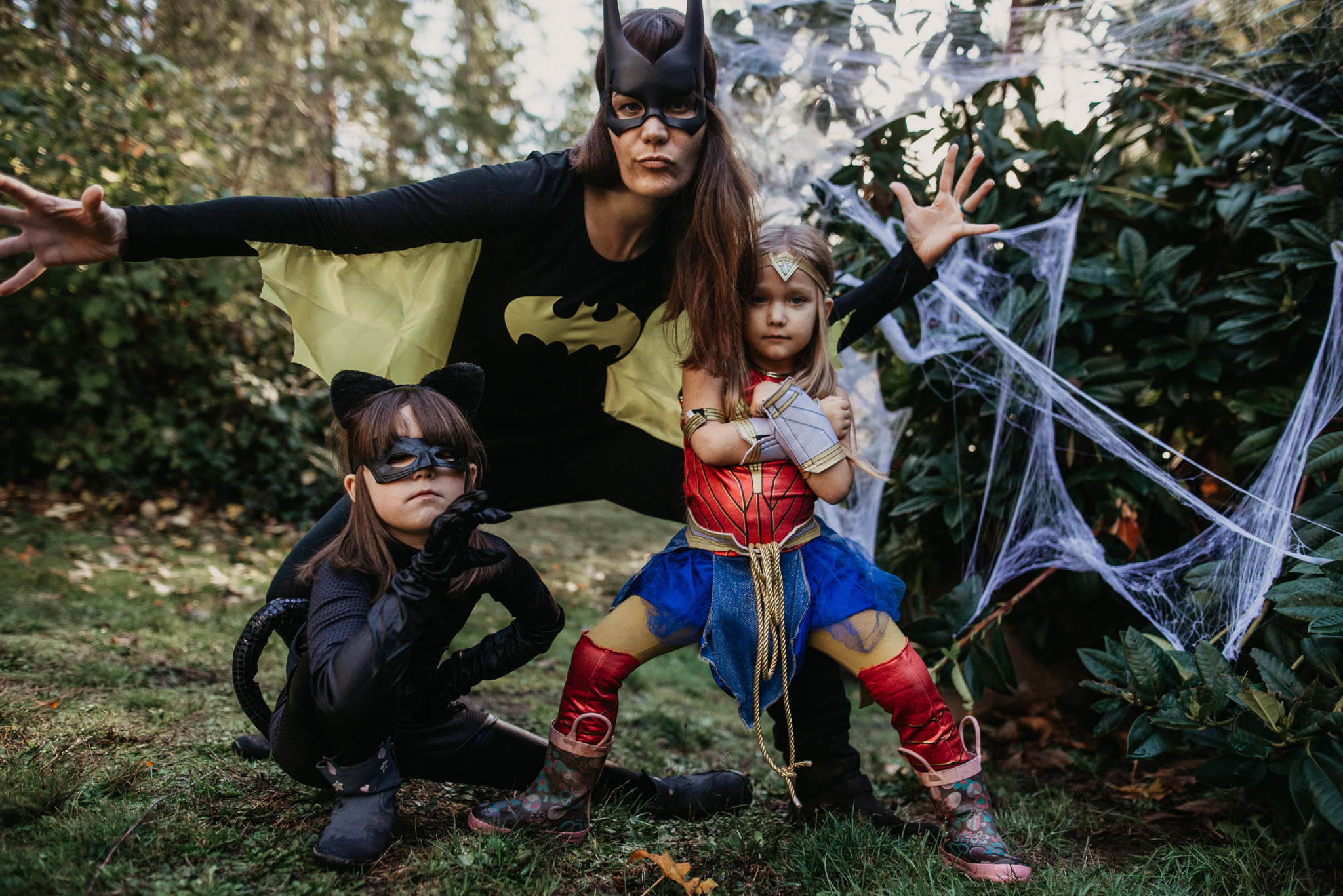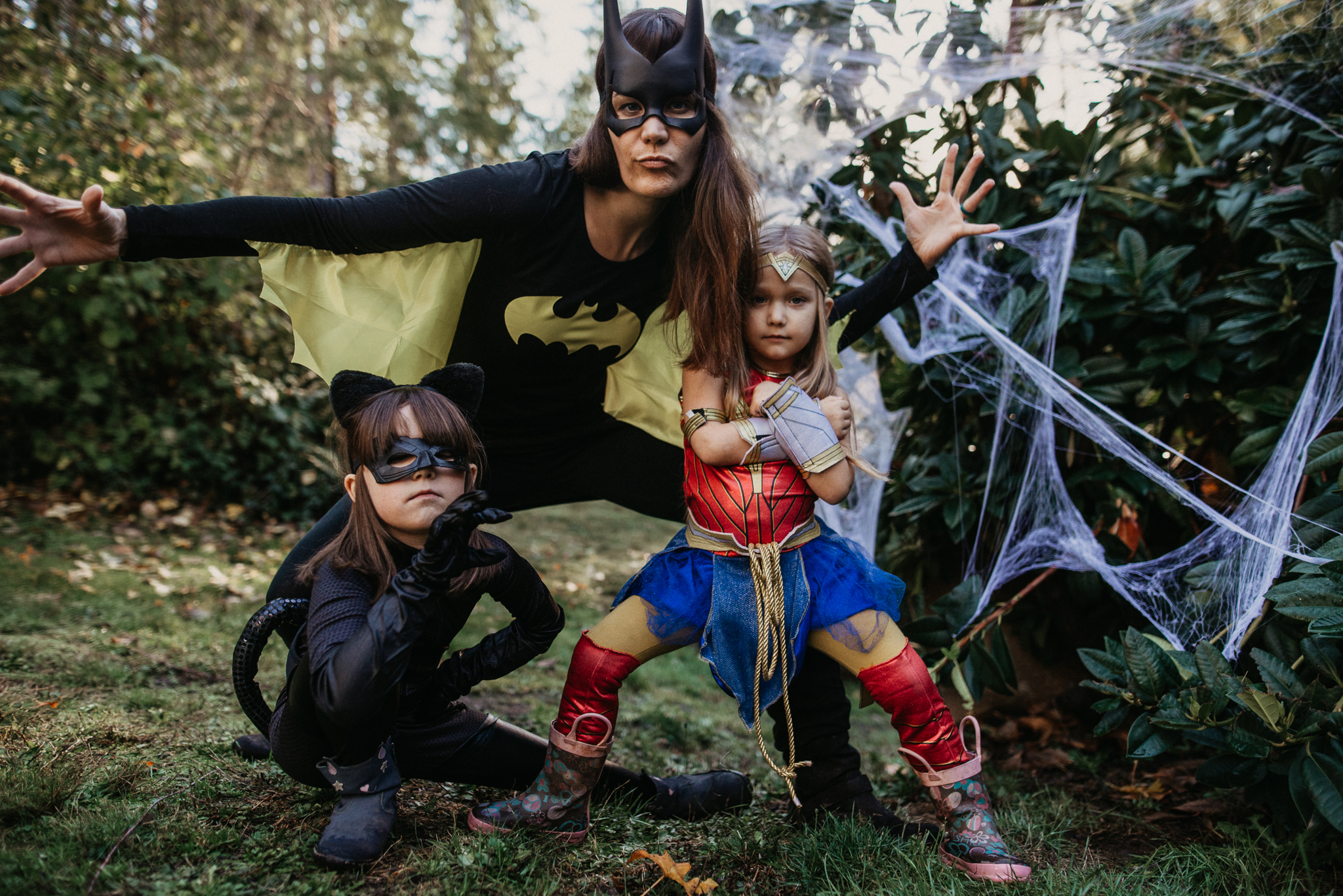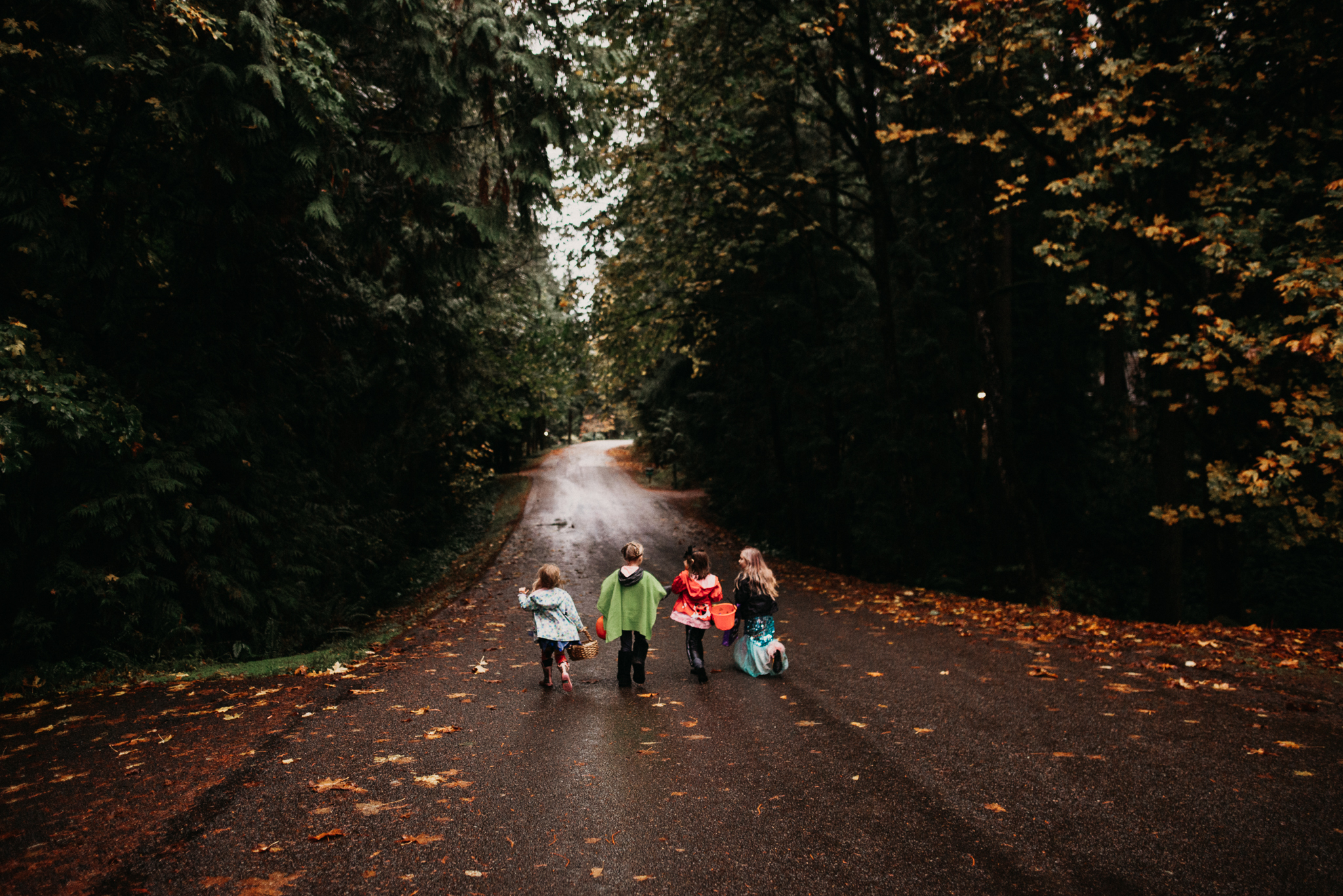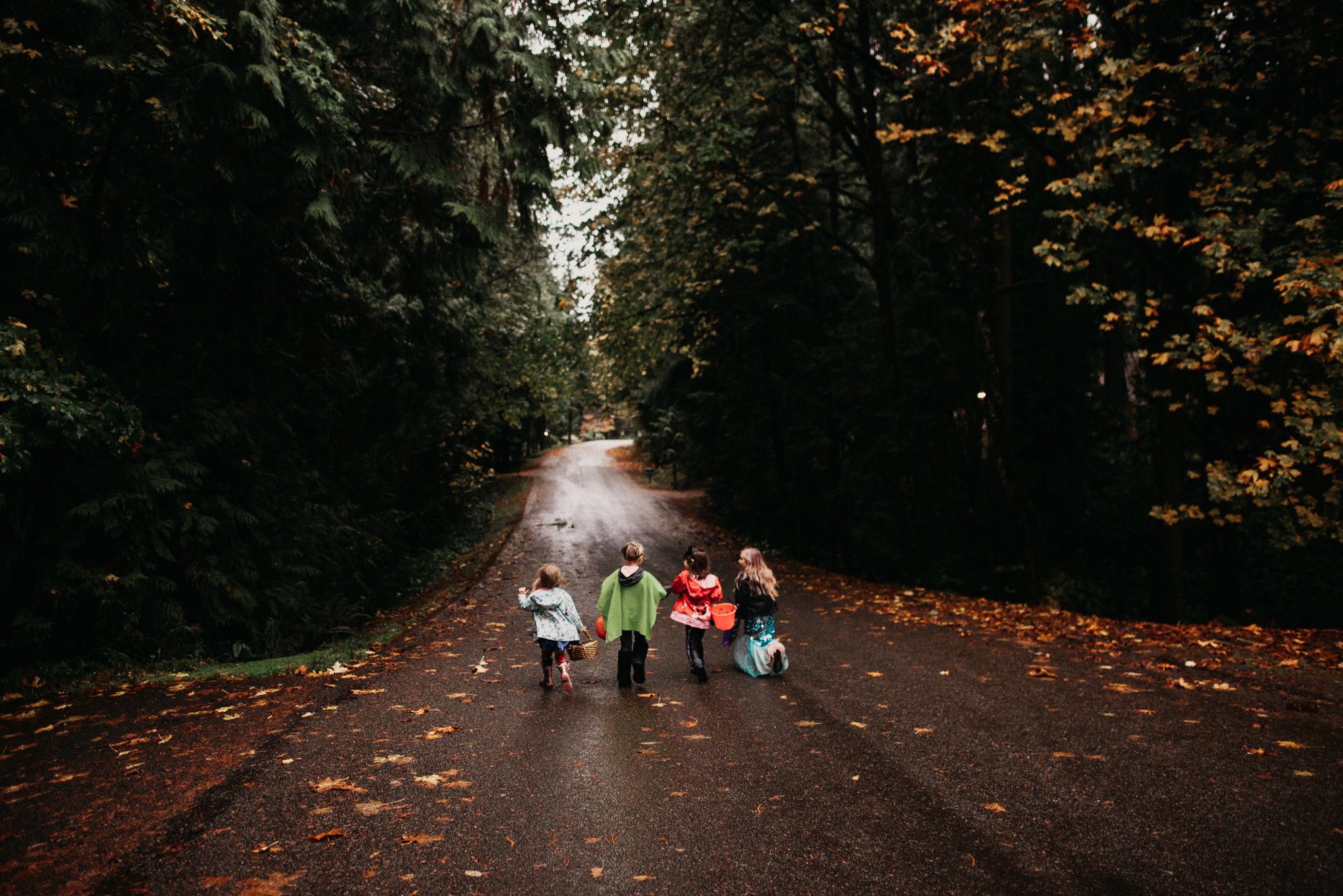 November came and so did the rains. We've spent some good nights cozied up around the fire watching movies, reading, or playing video games.  For the last few years we've gotten our Christmas tree on the weekend after Thanksgiving, so we decided to again this year. It's a much anticipated tradition for you girls and it's also something new to me.  Growing up as a kid, I had a fake tree, which was equally magic. But what I've figured out is it's not so much the tree or where you get it that gives you that warm and cozy feeling, but the act of and who you're putting it up with. It's playing the first Christmas tunes of the year. Stringing lights. Unwrapping your favorite Christmas ornaments that you had nearly forgotten about (currently that's a light-up grill and some Disney princesses you girls go cuckoo for – mine as a kid was simple red ball I named Noel). It's making memories.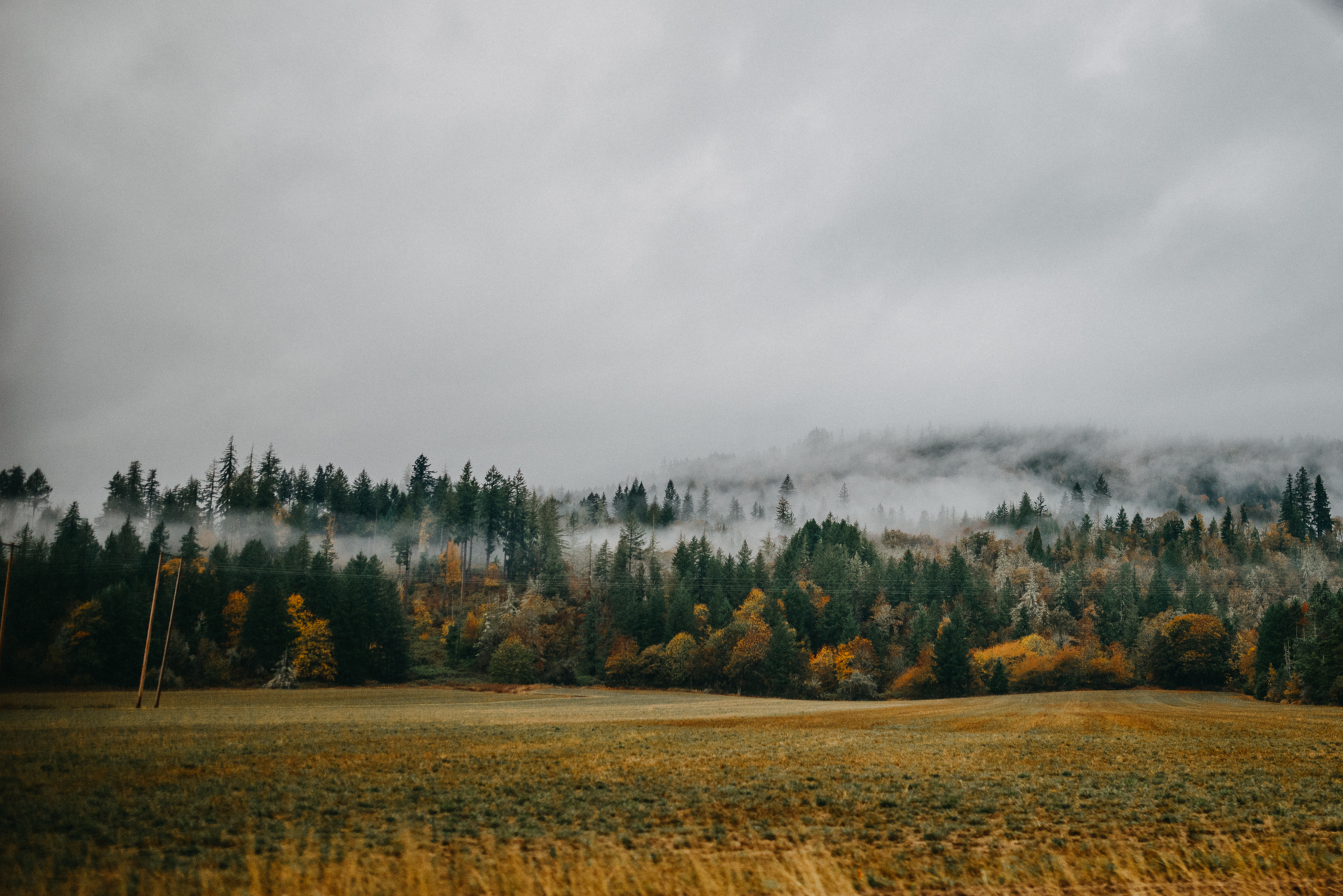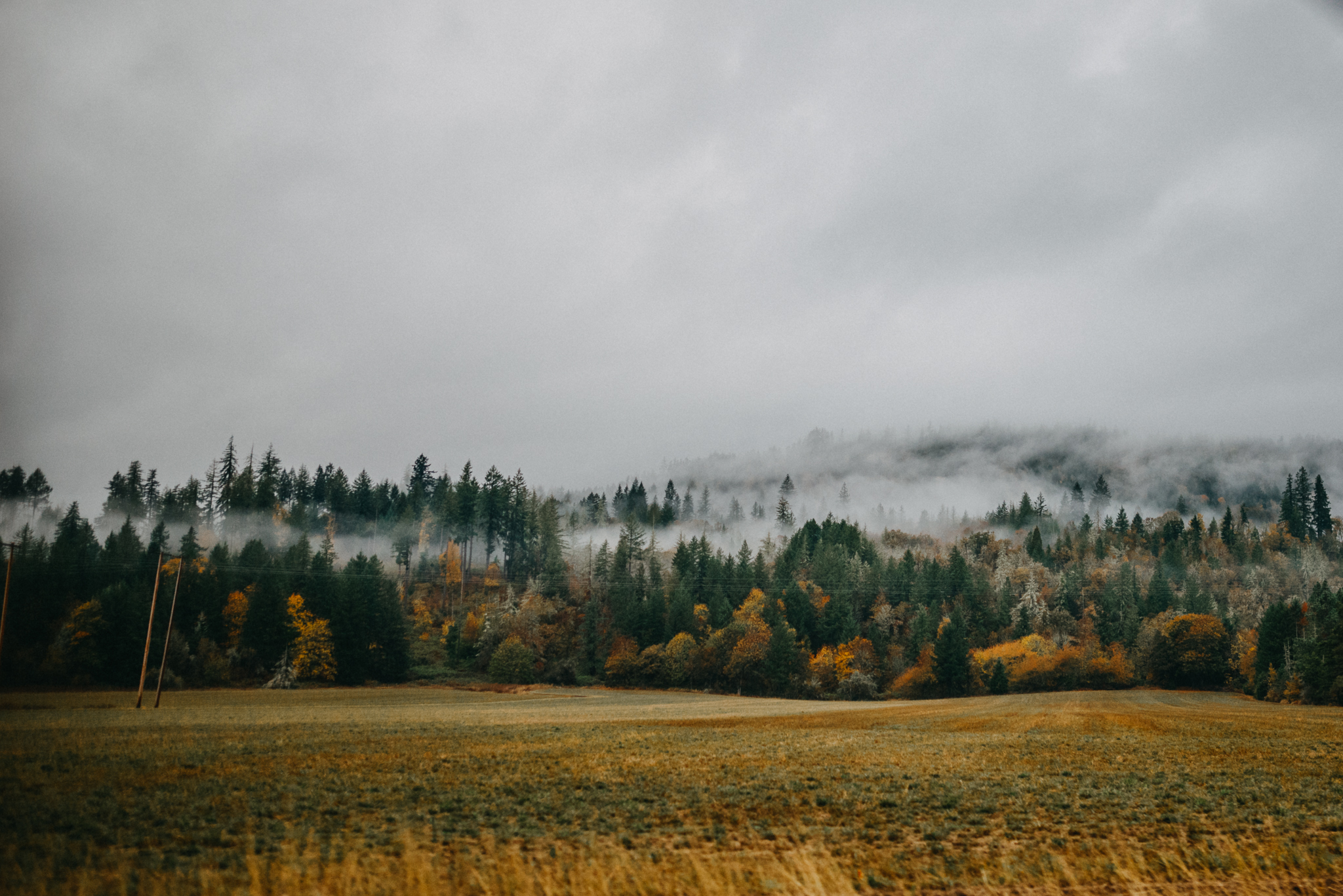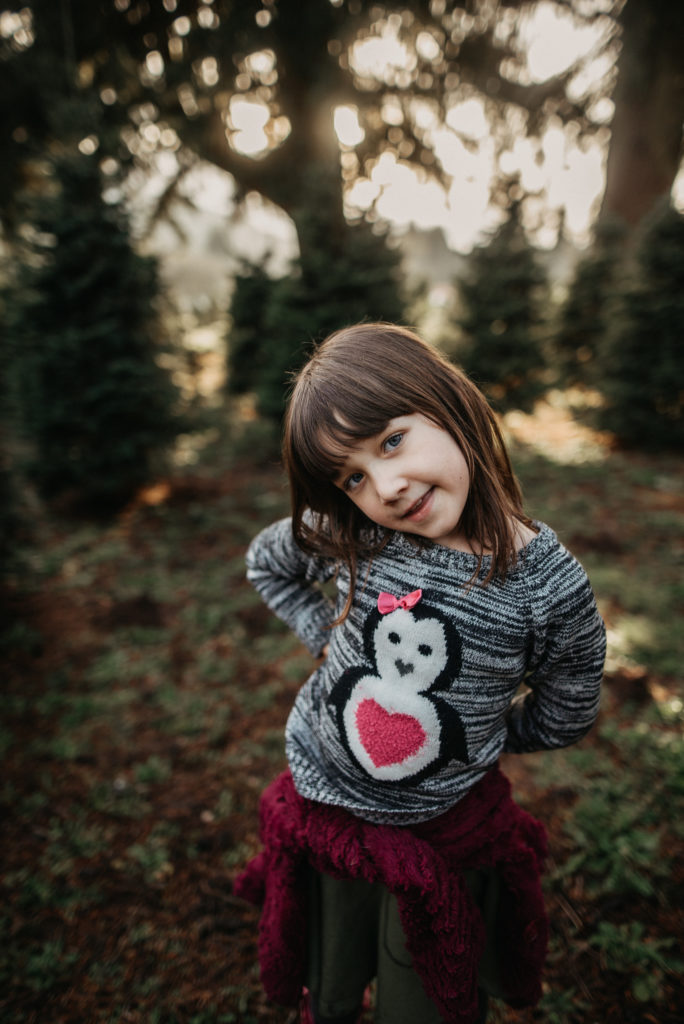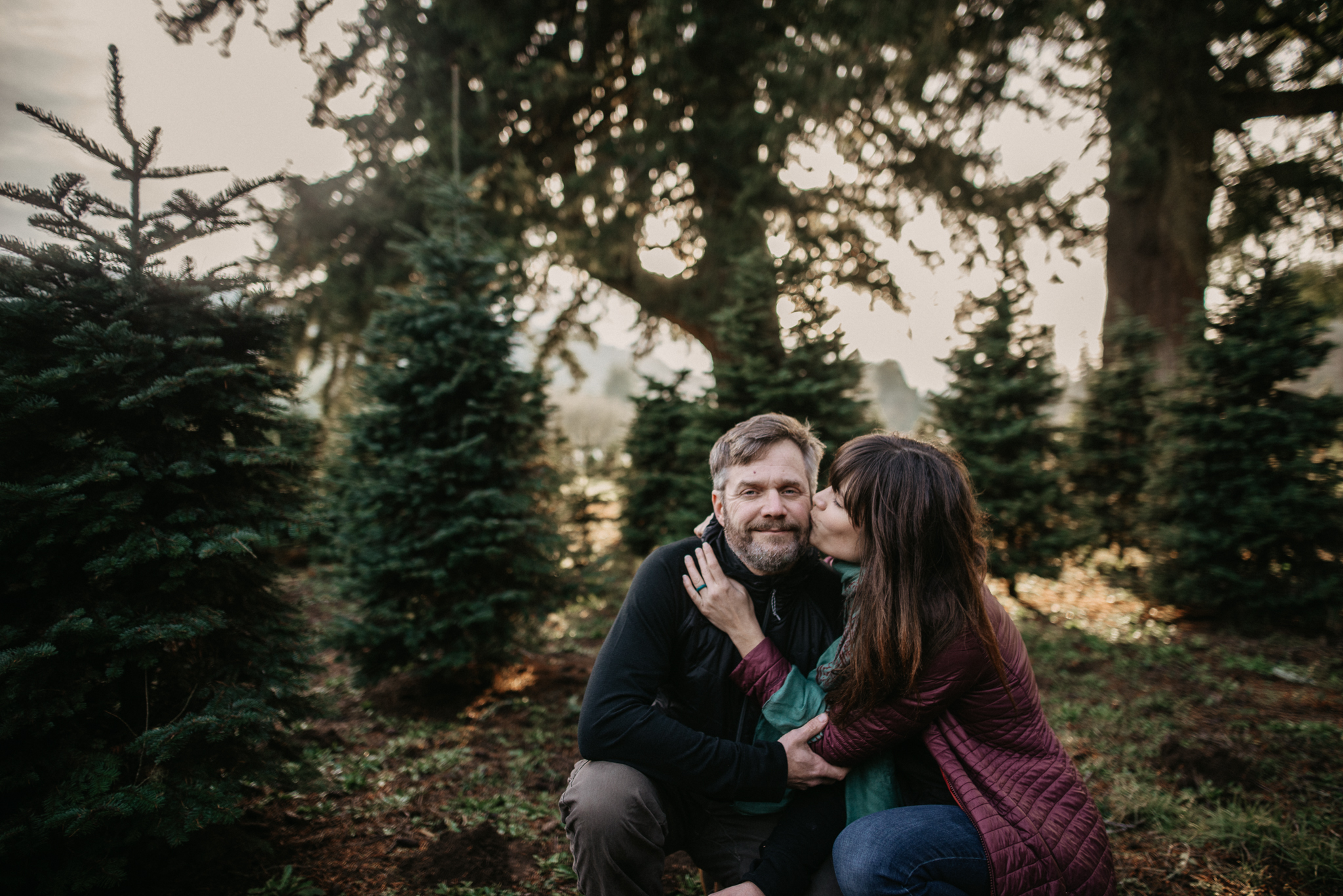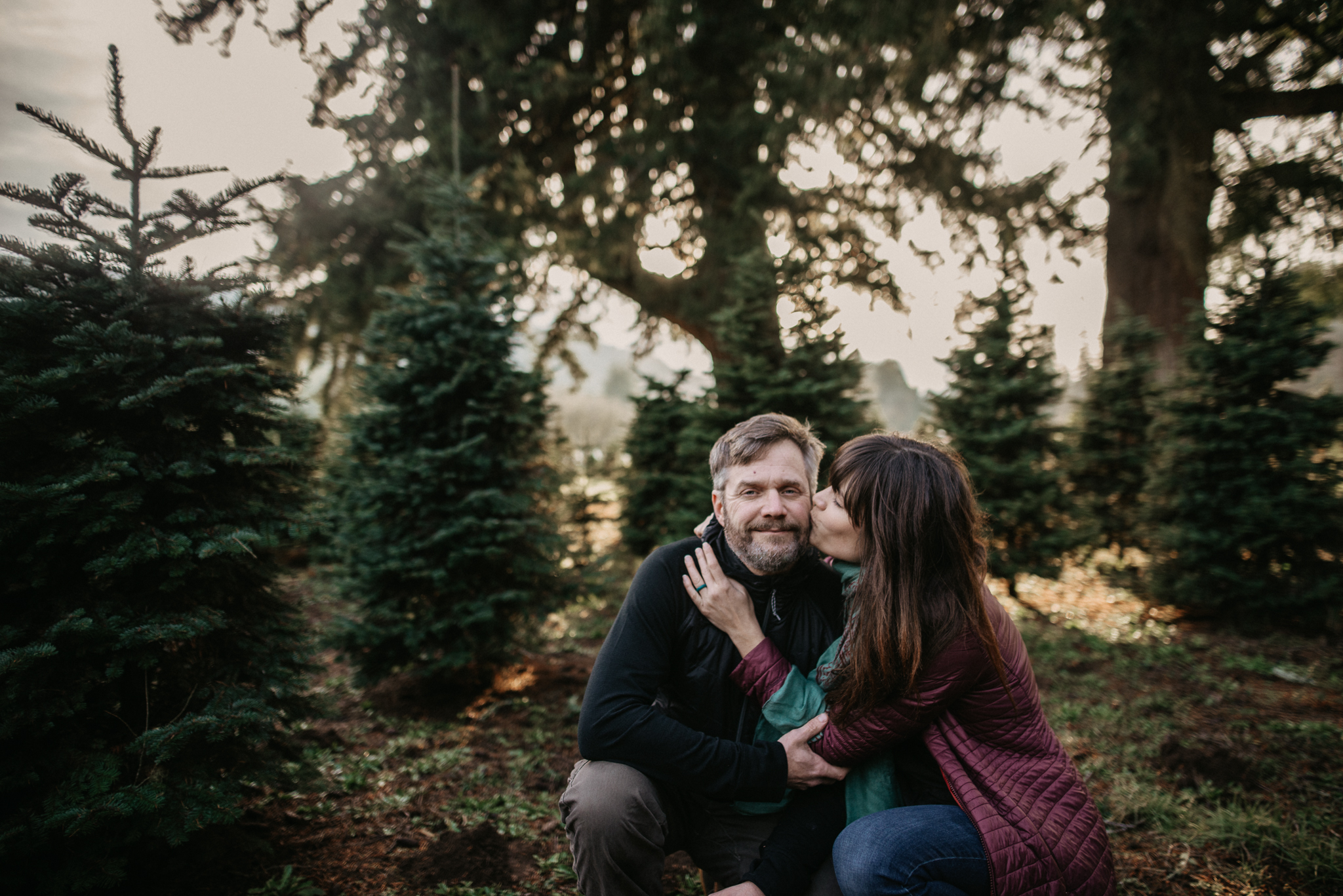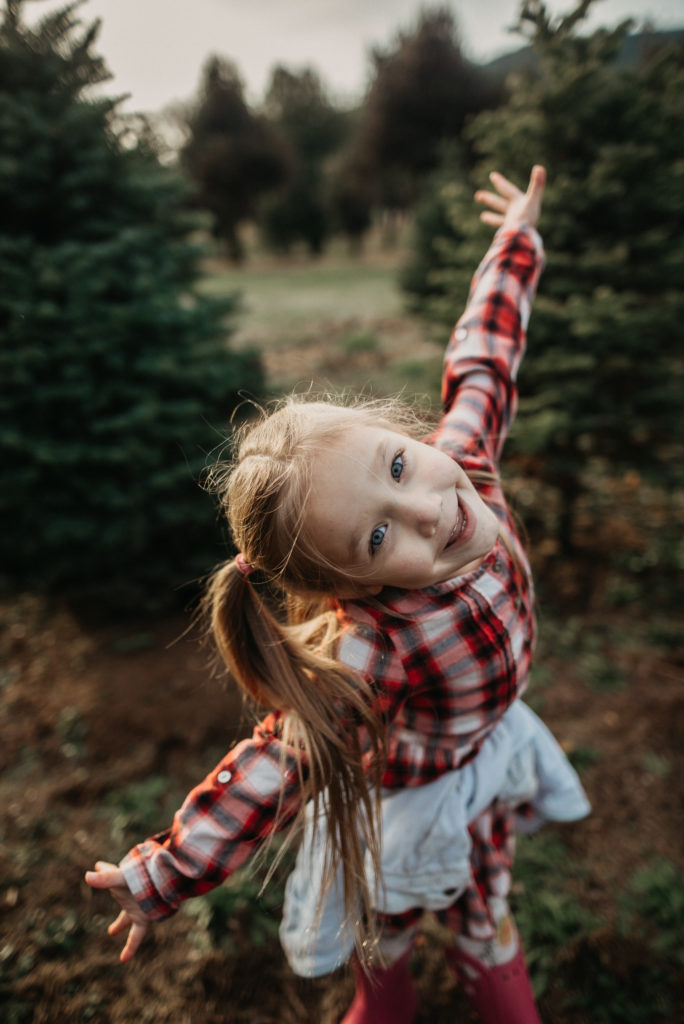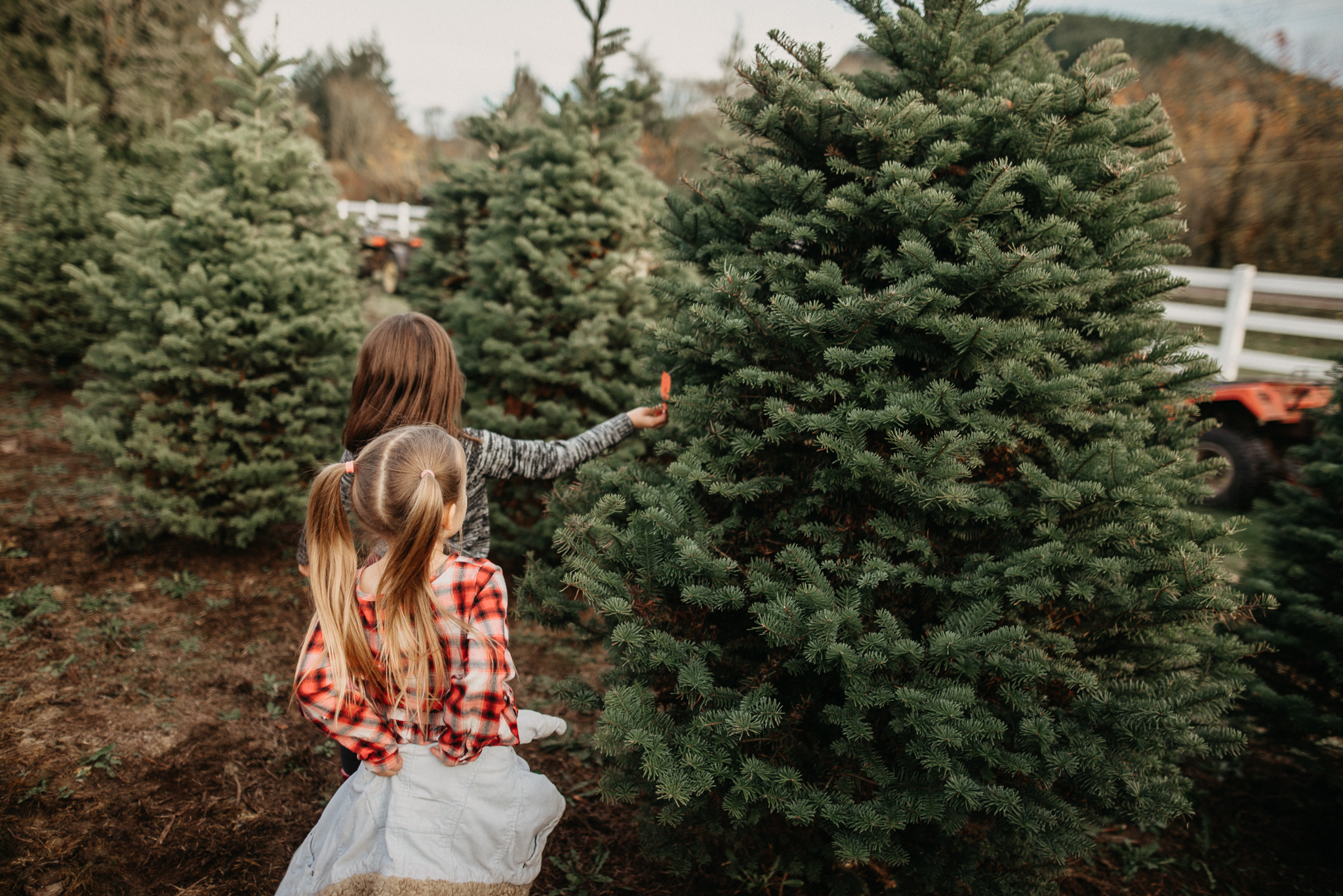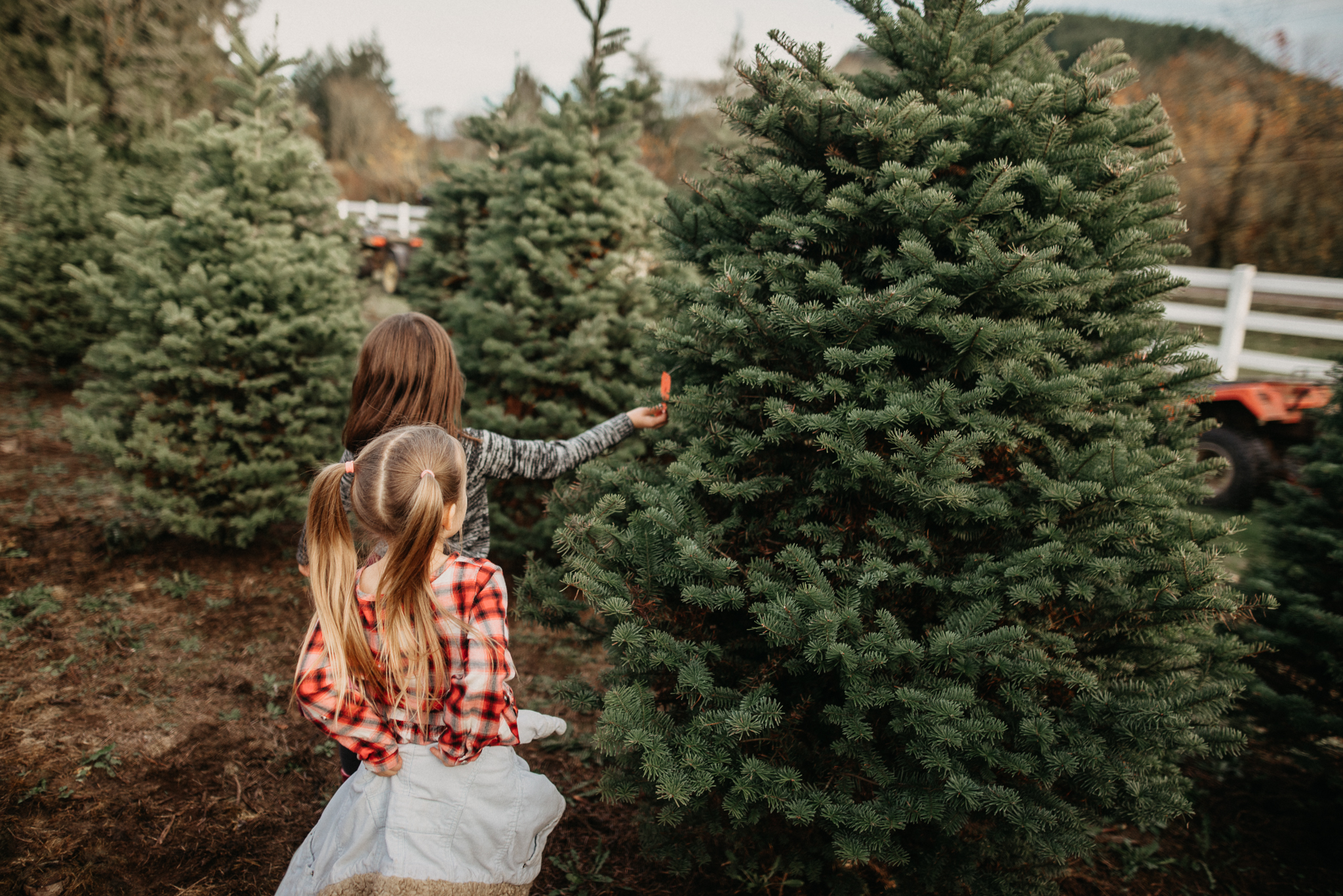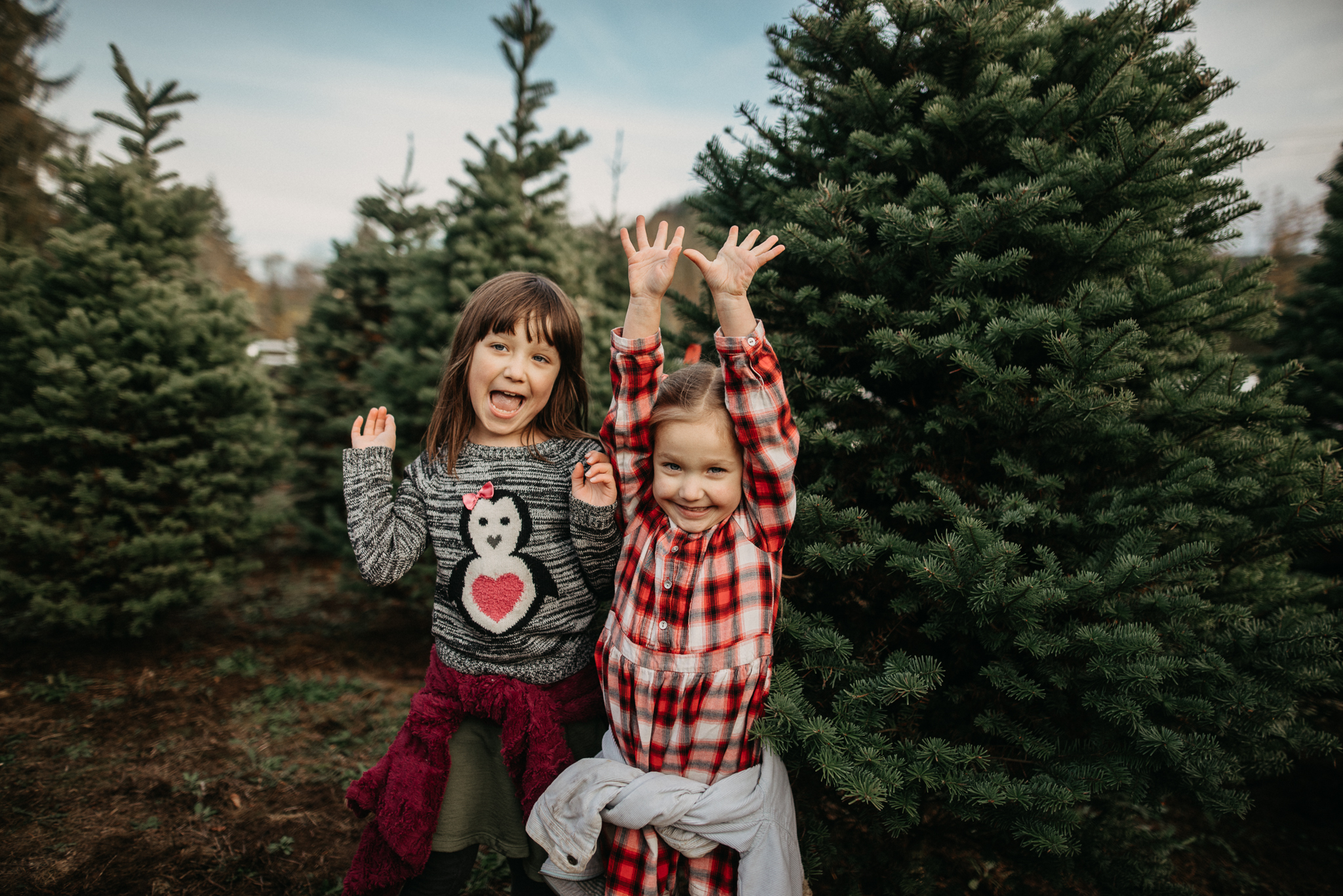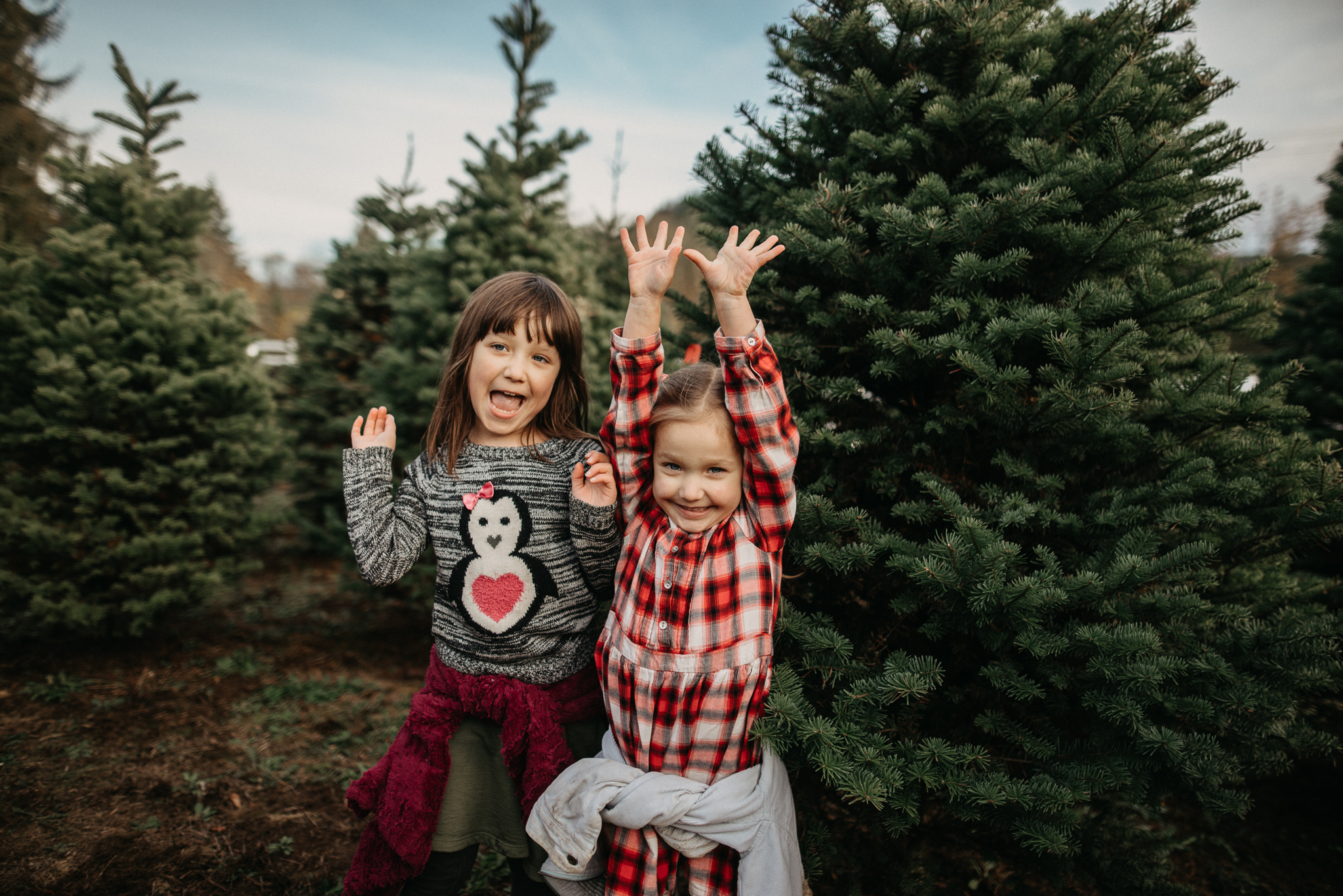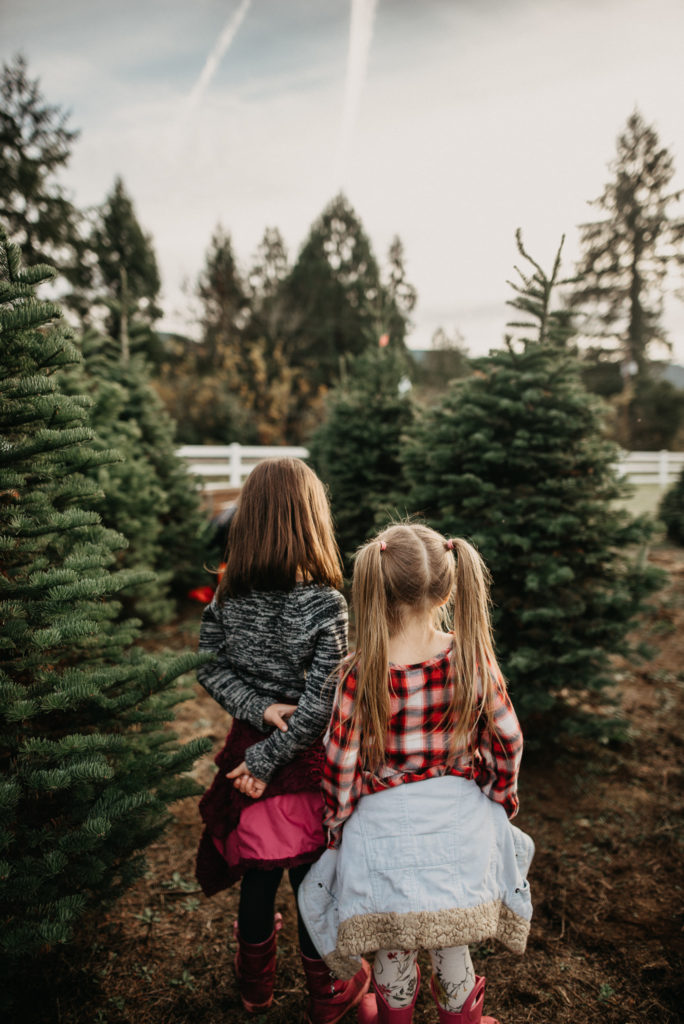 So that's it. I'm writing this on the eve of another favorite fall day – your dads birthday. The house smells of chocolate cake the two of you helped me make (with chocolate frosting, always!) and warm rolls as I type. We're having some of your closest friends over to celebrate what an amazing person he is. More memories for the vault.  Because that's what fall it all about – these cyclical events whether that's back to school or holiday traditions that lead to growth and further connection to one another. I savor every single darn day.
---
Please go to Ann Bloom, the next artist in our Artifact Motherhood blog circle and continue through all the artists until you get back to me! To learn more about Artifact Motherhood, click here.