Welcome to Artifact Motherhood. This is a collaboration of artists from around the world who have come together to share our stories of the joys and struggles in our journeys. Through our writings and photographs, we want to create memories that are more than photographs with dates written on the back. These are the artifacts we are leaving behind for our children and for generations to come.
Everything good, everything magical happens between the months of June and August. -Jenny Han
This past year was the first time you've both been in school. I found myself just aching for these summer days, wanting to fill them with quintessential adventure filled, sugar-laden, late night childhood summer memories every single day. I read recently we only get so many summers with our children and it really hit me. Some of my favorite memories as a kid were in those delicious summer days. Bike rides with my mom and sister. 4th of July parades. Picking raspberries at my grandparents house on Lake Michigan. Swimming from sun up until sun down. The list goes on and on. So this year we made our own list with you girls picking your must-do summer actives. Our Summer Do List.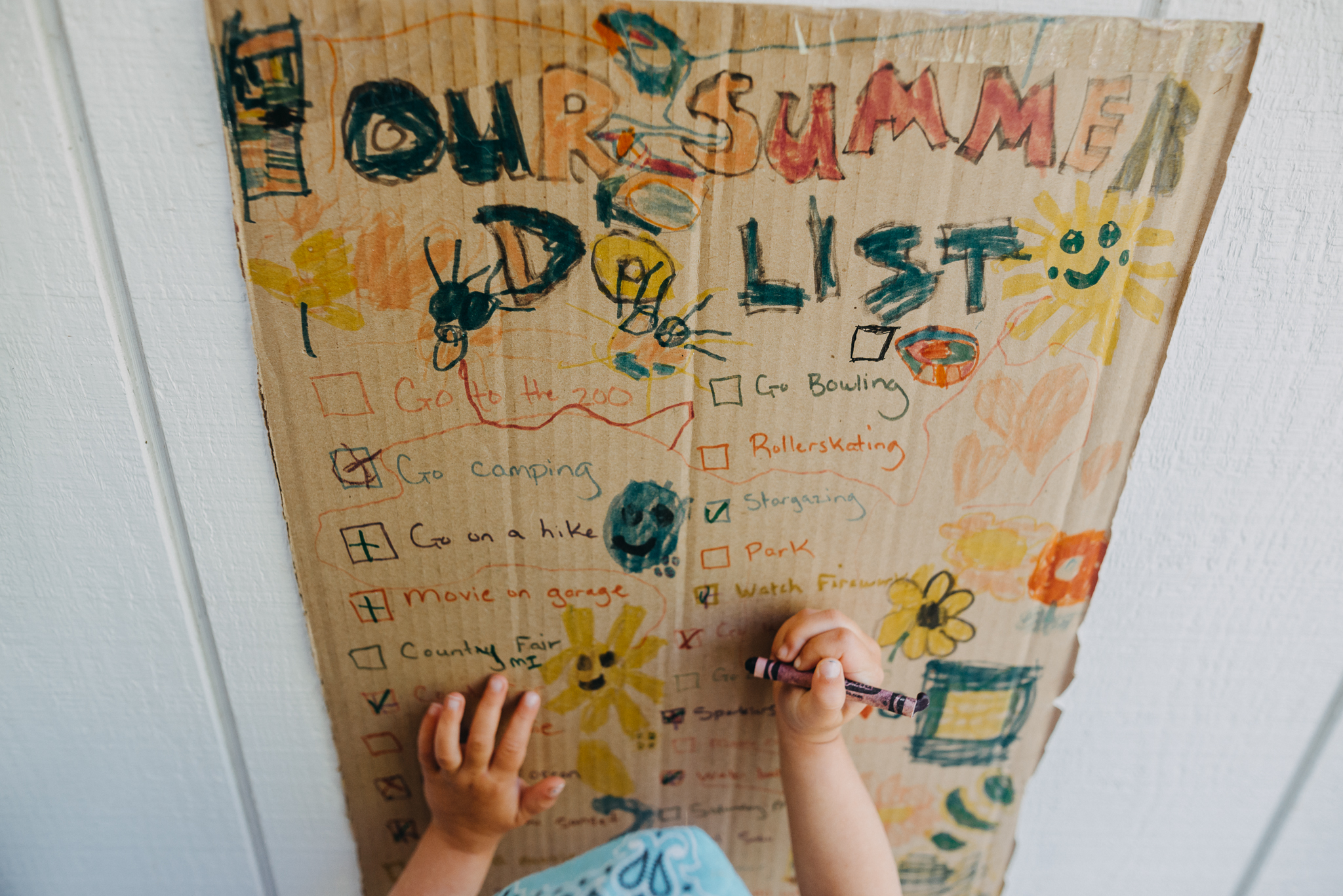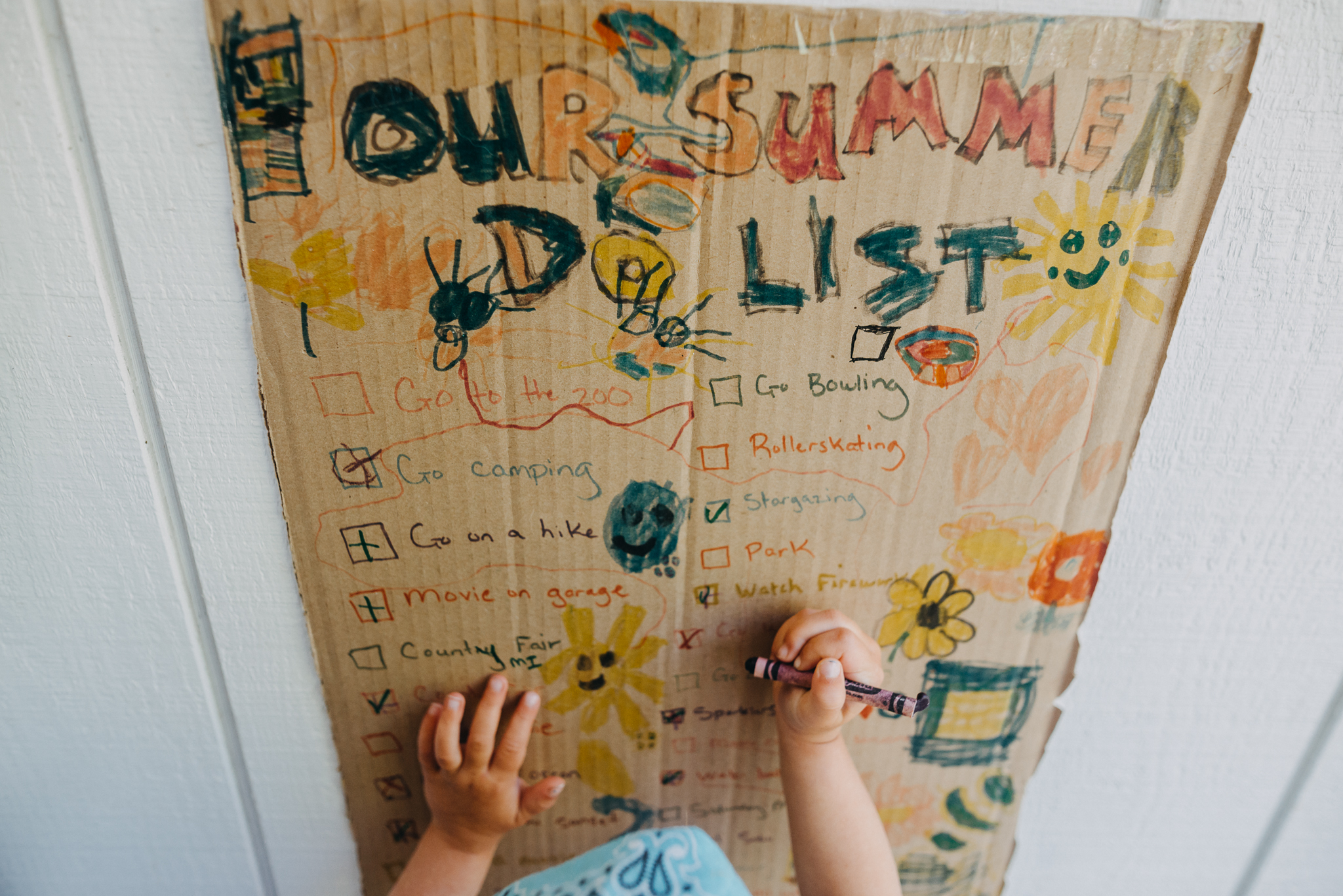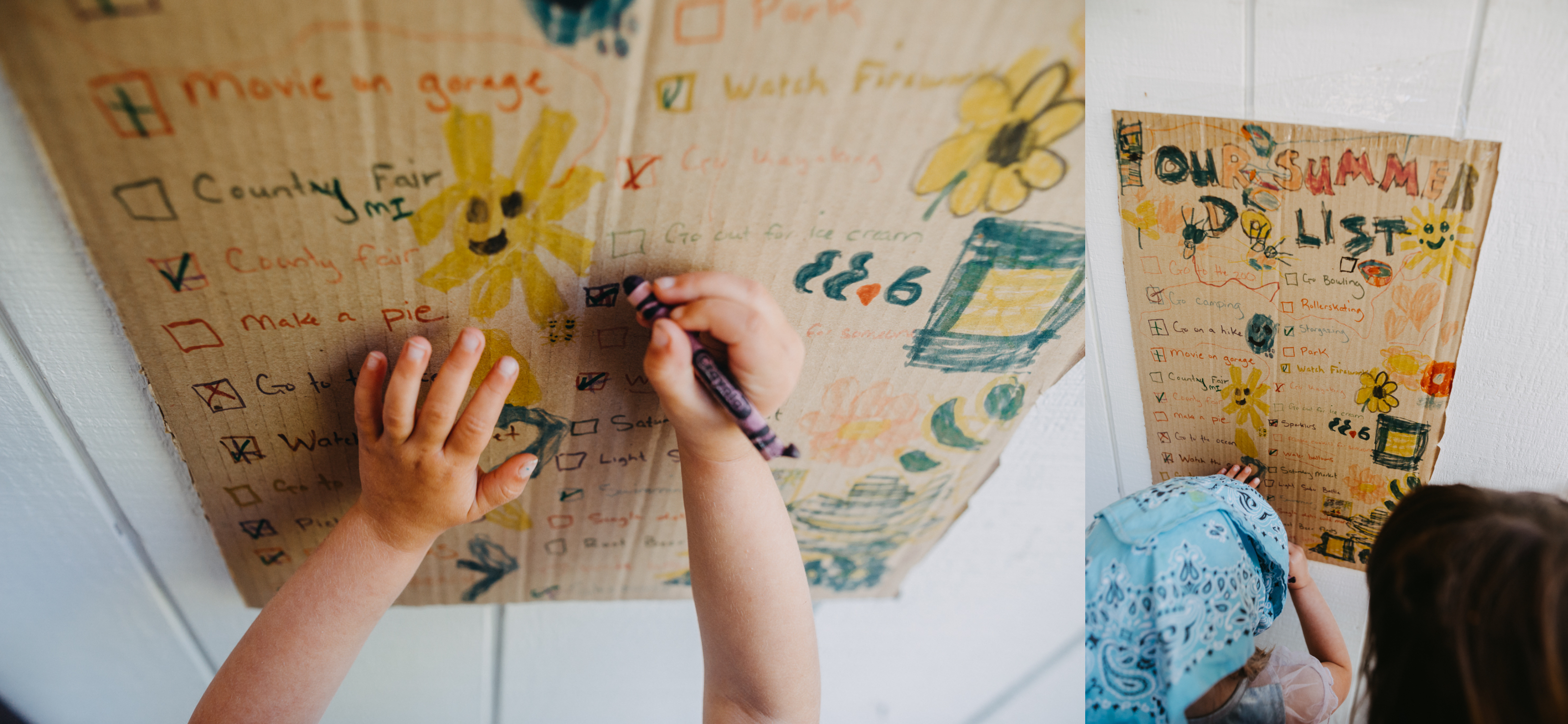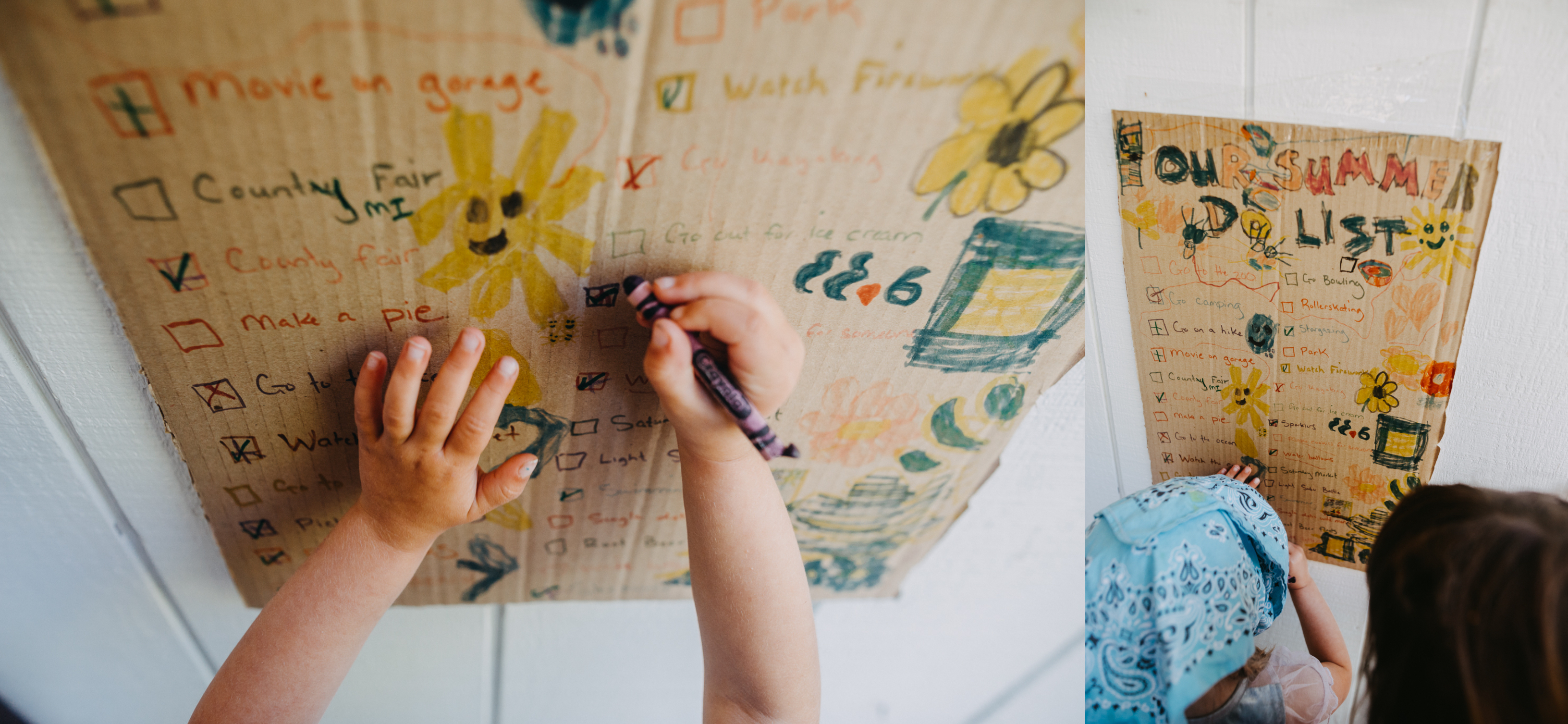 One of the first things you both listed on your list was go camping. And boy, we've met that goal haven't we? I think my favorite so far was a trip we took last week together just as a family. We found the perfect area.  It had warm lake for you girls to swim to your hearts content, a grove of trees that you quickly turned into your "hobbit house" complete with fairy stones and hobbit food, and it was right next to an amazing hike you both absolutely rocked as well. Three other things on our list were go for a hike, watch a sunset, and go kayaking, so you ladies were able to mark those off as well. I'll never forget playing tag on the beach with you guys, and going for our kayak tour around the entire lake, just us three then coming back to camp running up and cuddling with your daddy.  It's been amazing seeing you both fall in love with the natural world.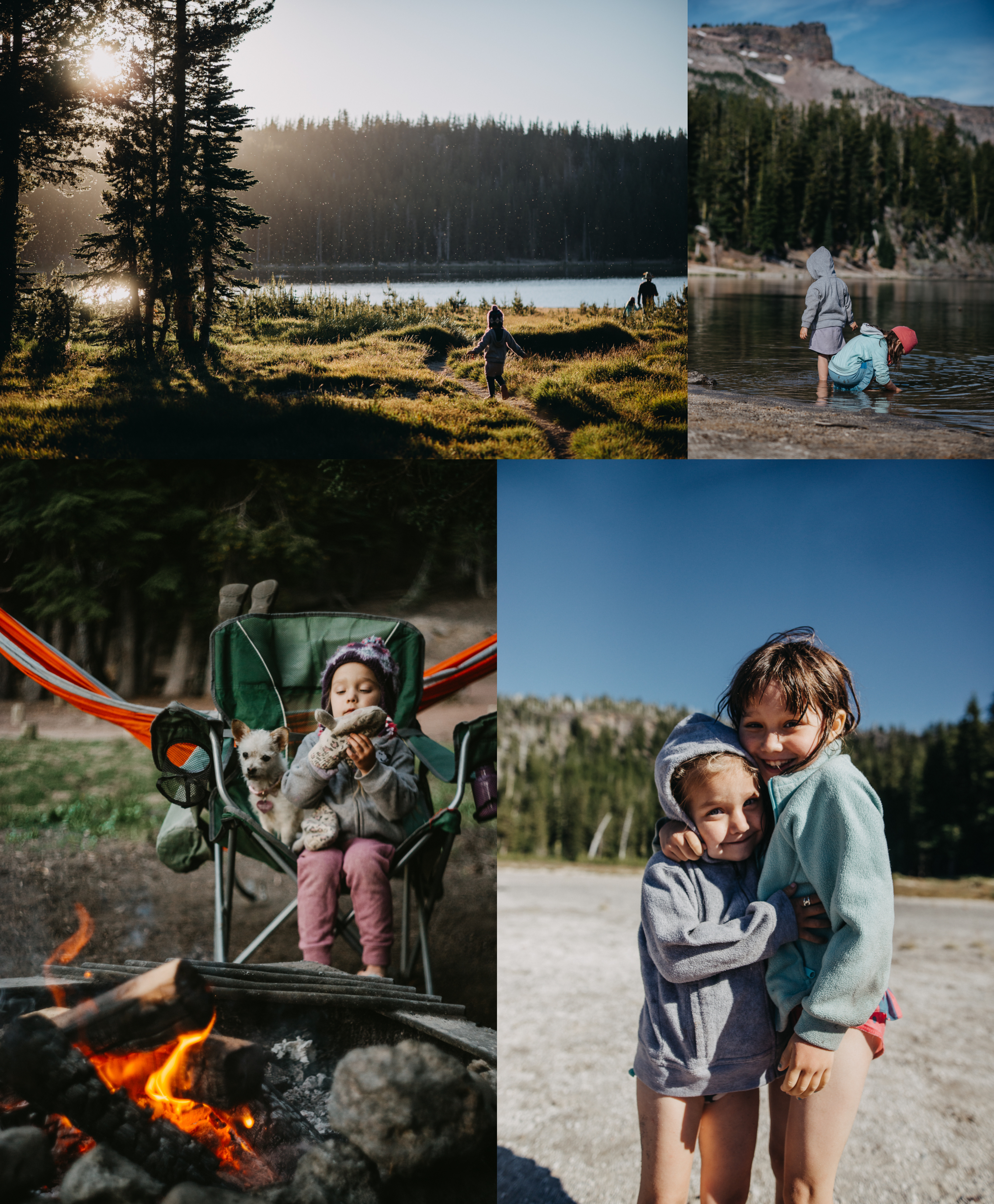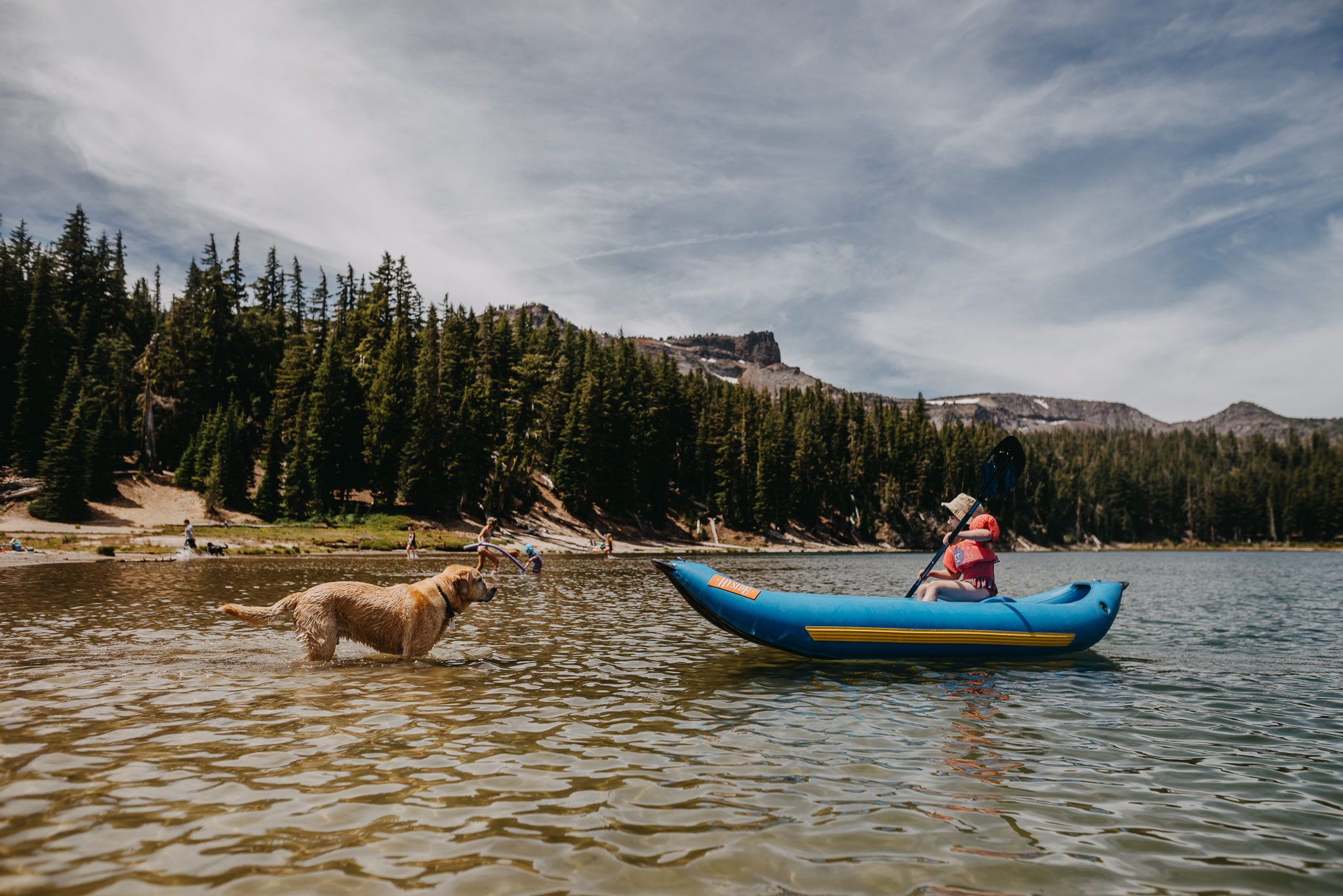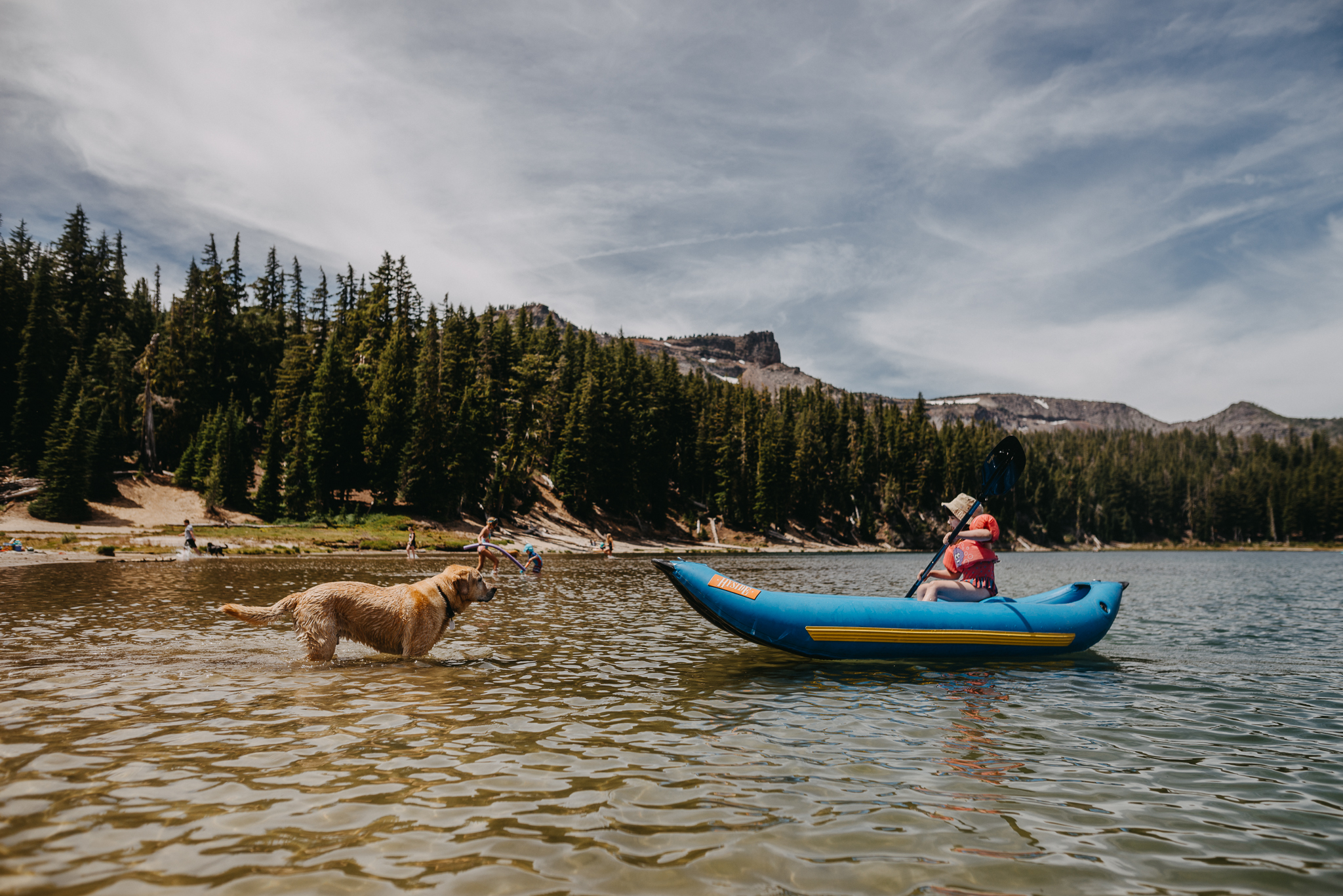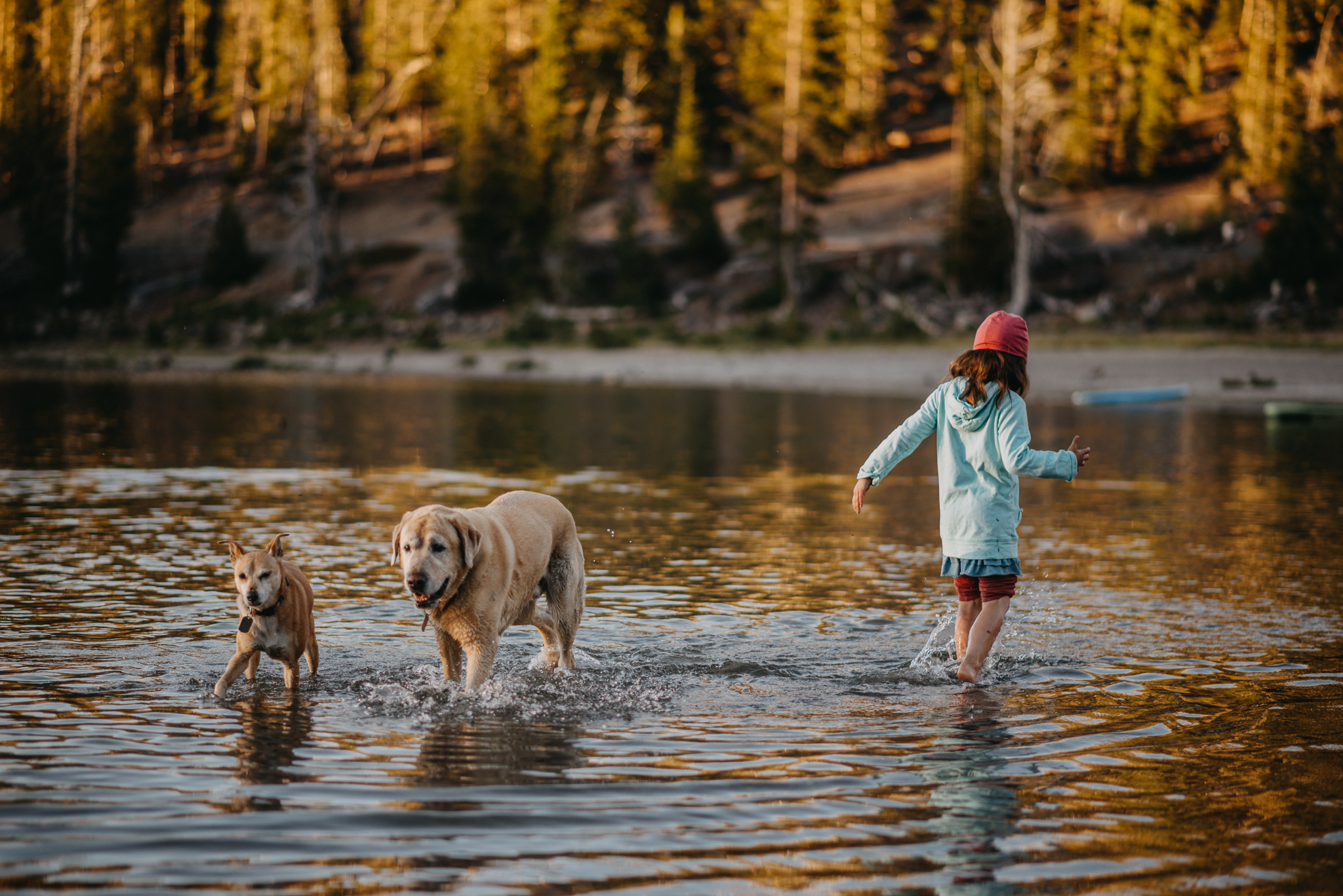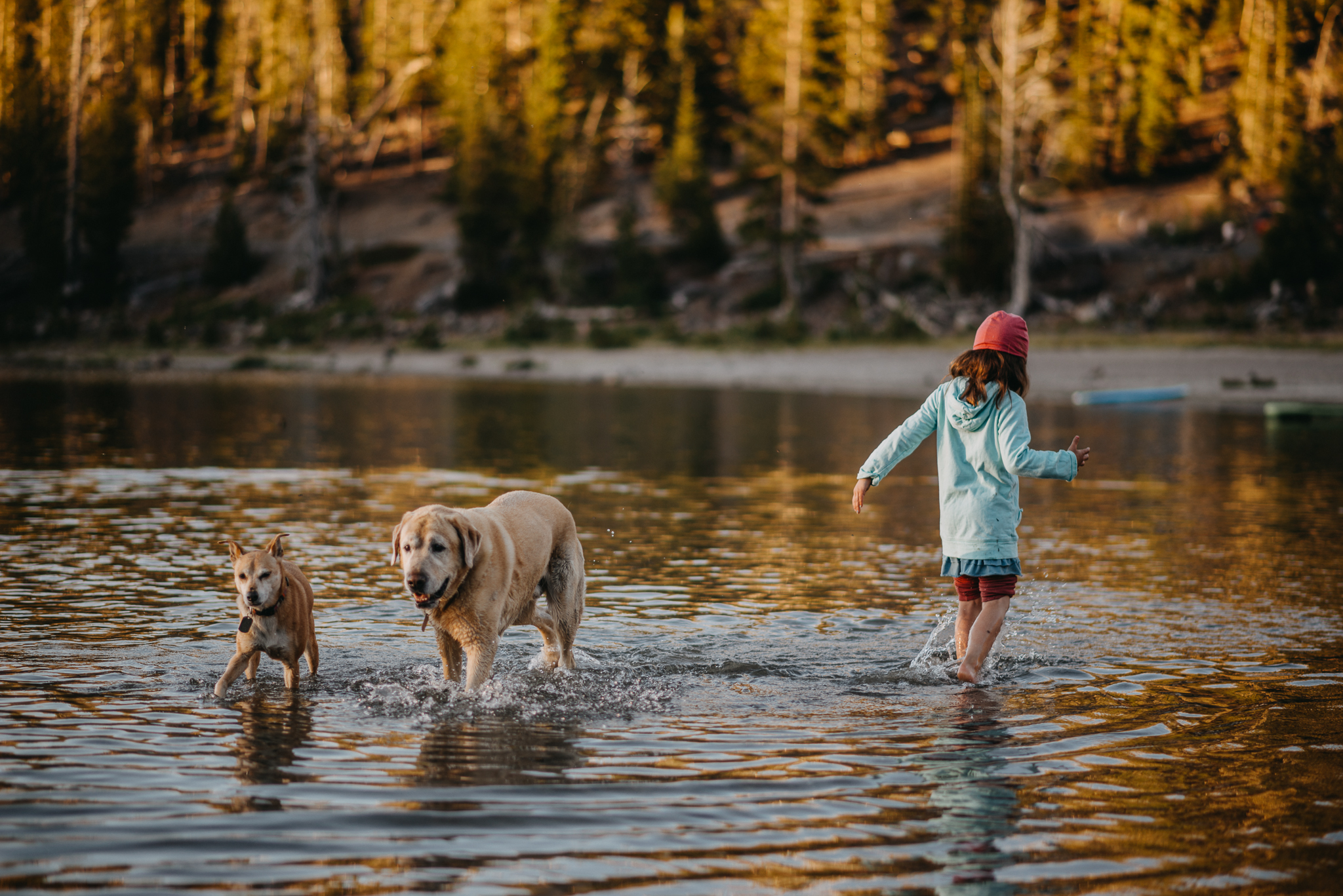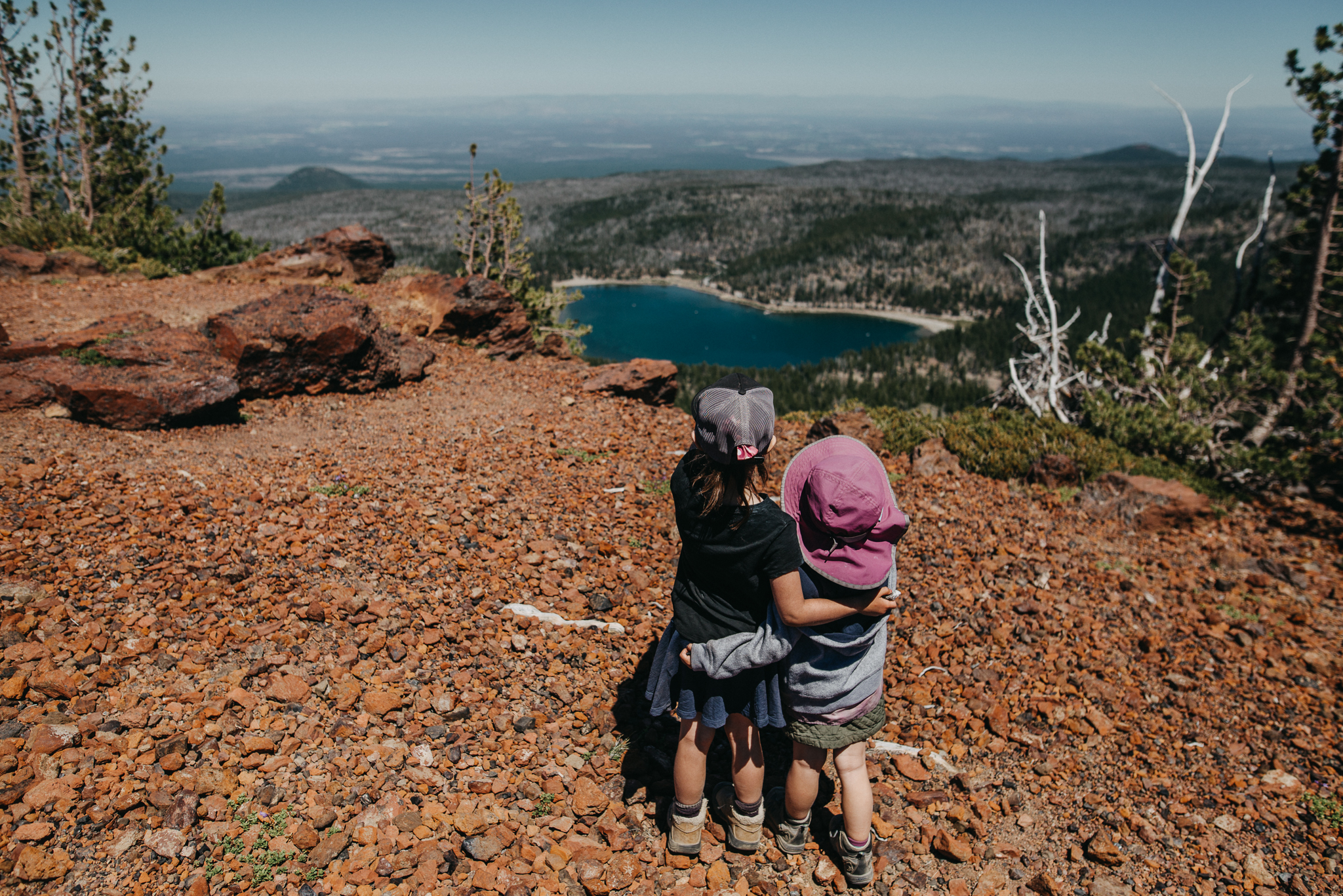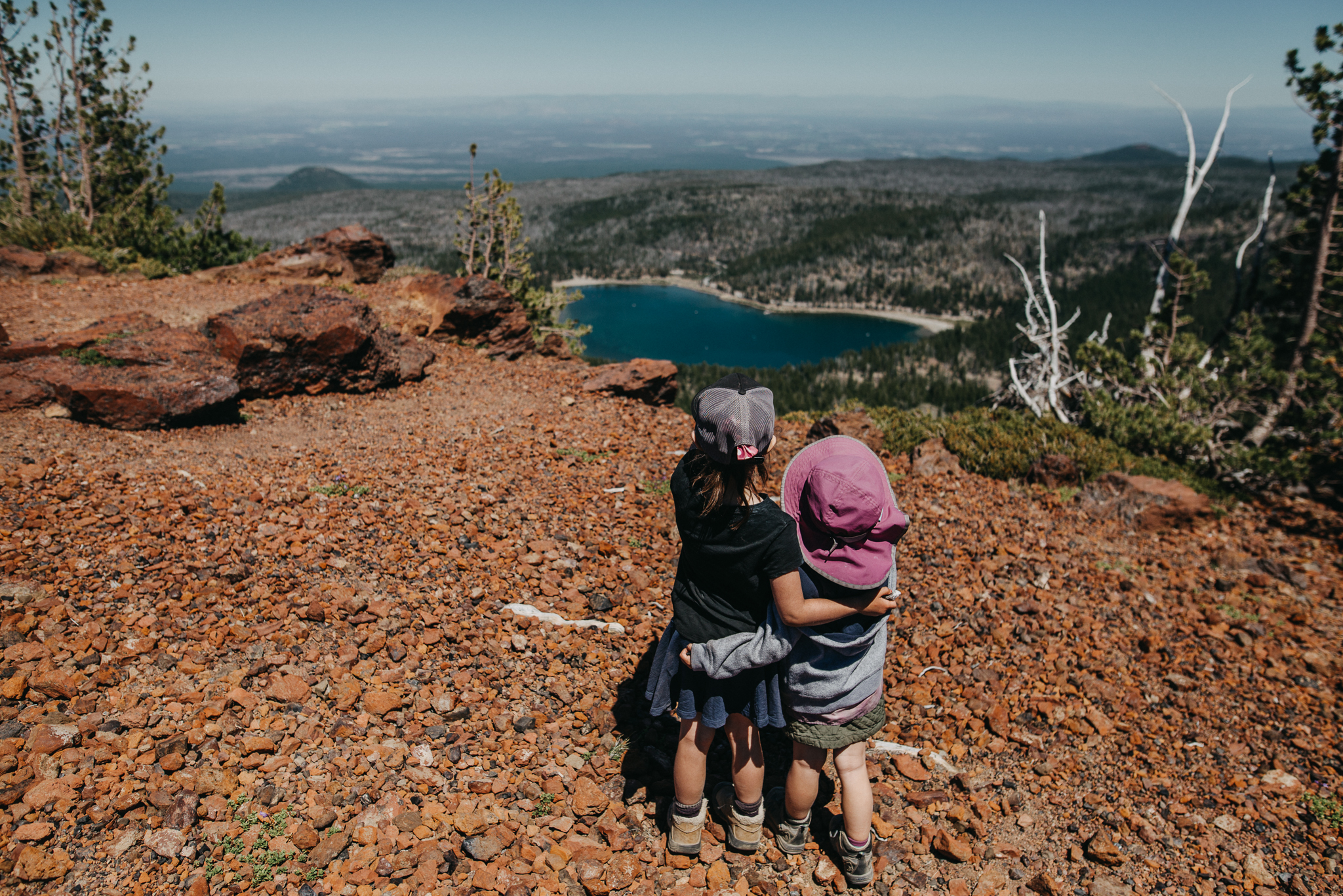 You girls renamed the lake below we camped at 'Heart Lake,' and I'm sure you can see why.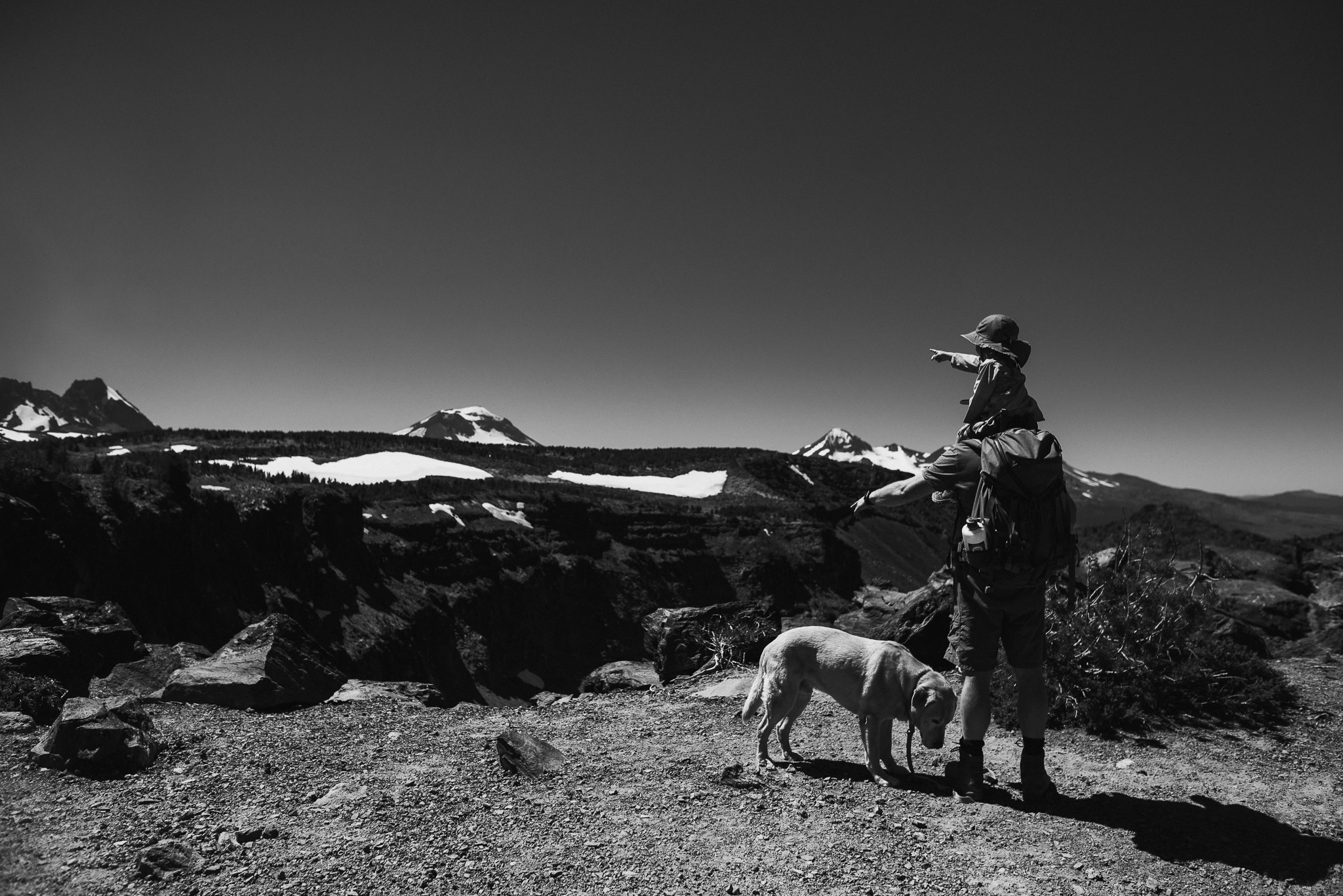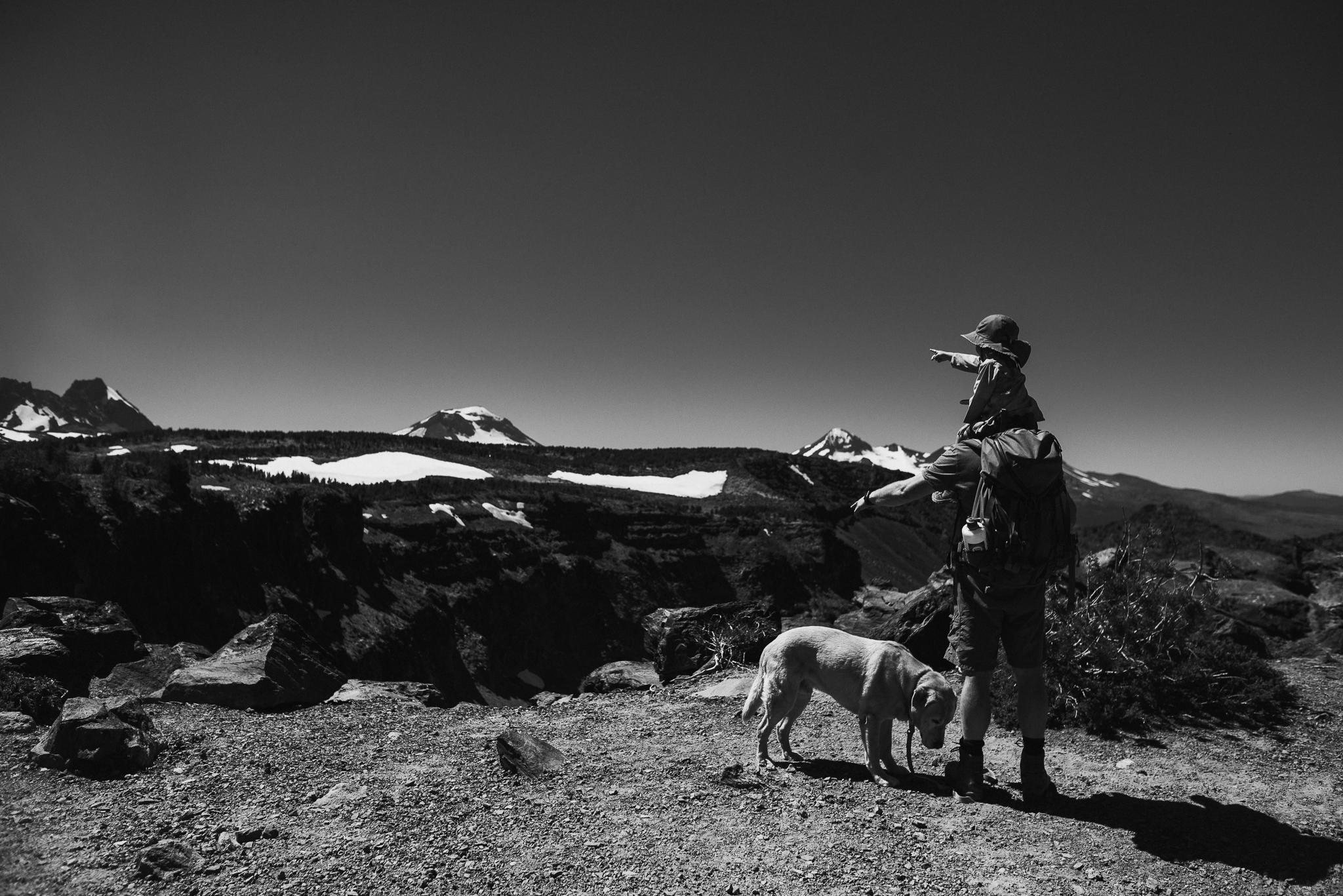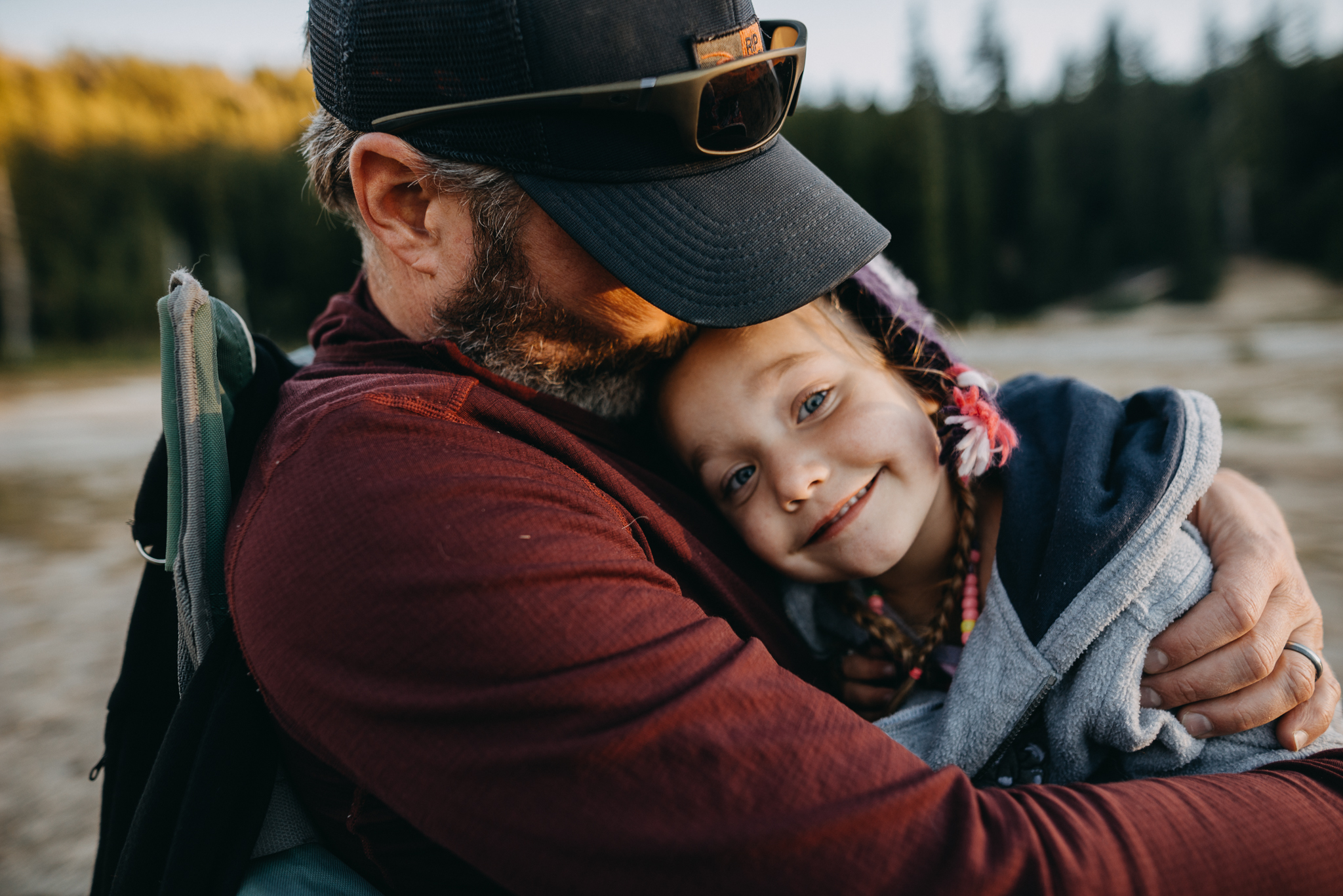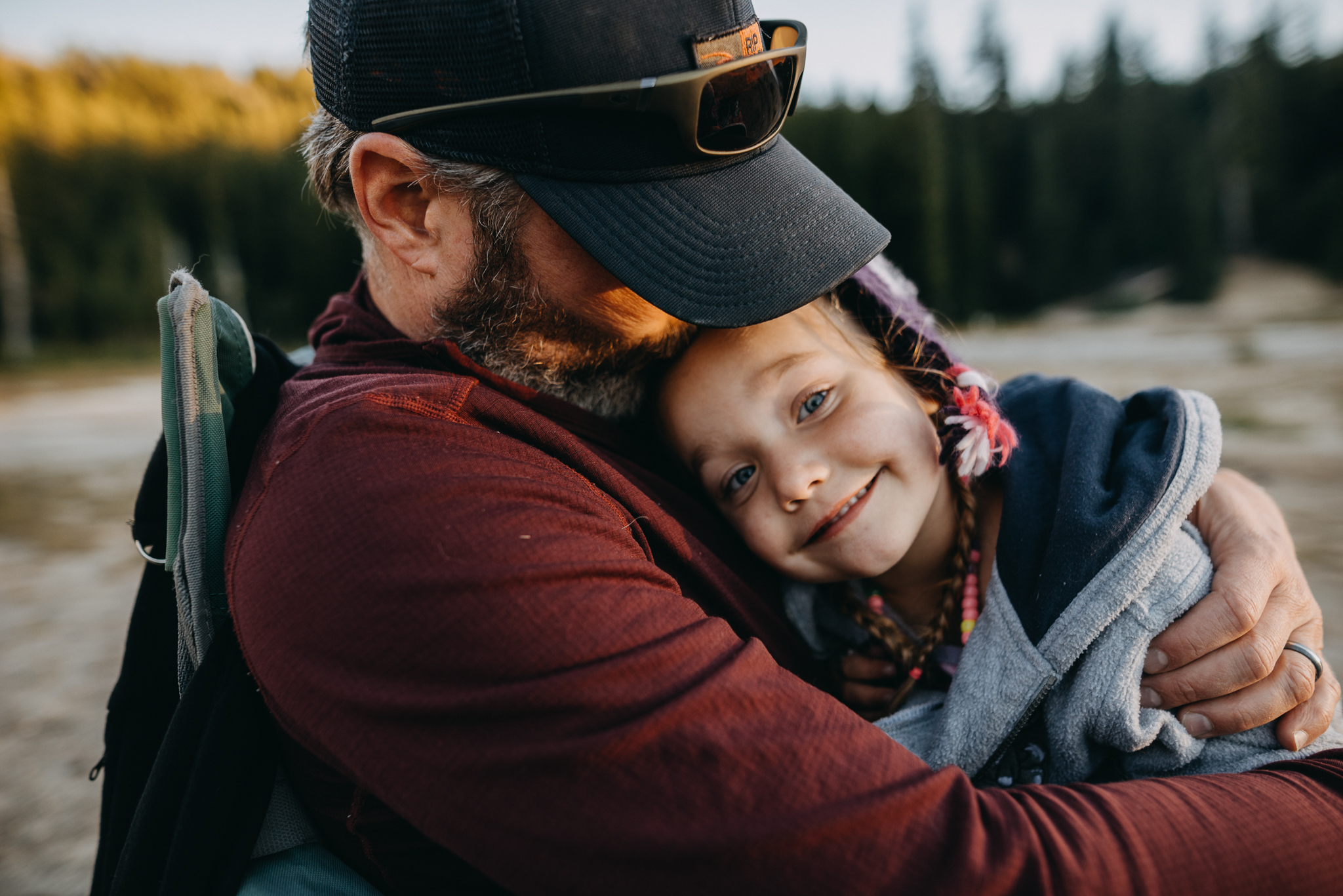 Swimming was another big list item we've done well with. We've gone to friends pools, and spend so much time on rivers and lakes.  I'm blown away both your growth this year, my big girl, and know you're teaching little sis well.  I grew up on the Great Lakes, so swimming is certainly in our DNA.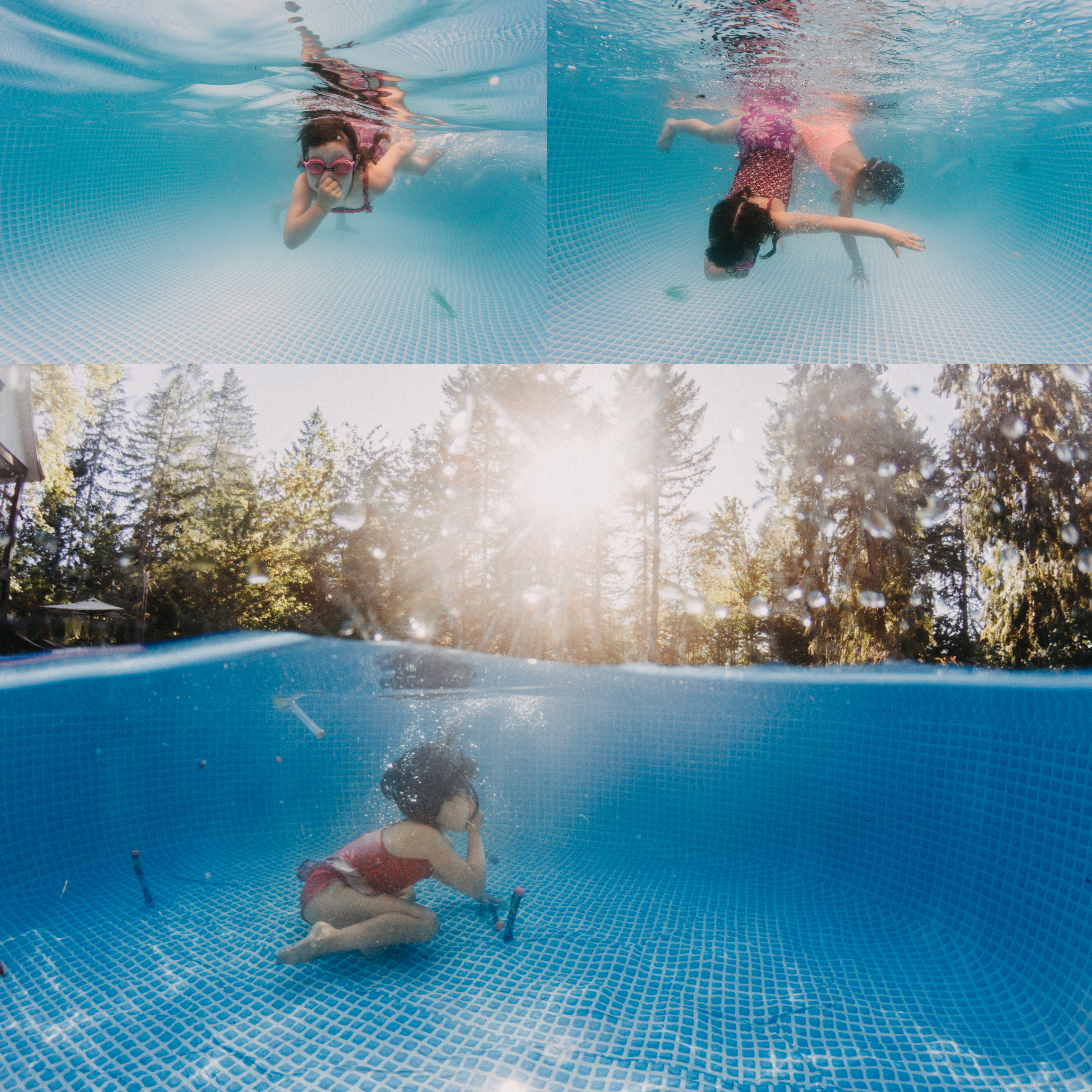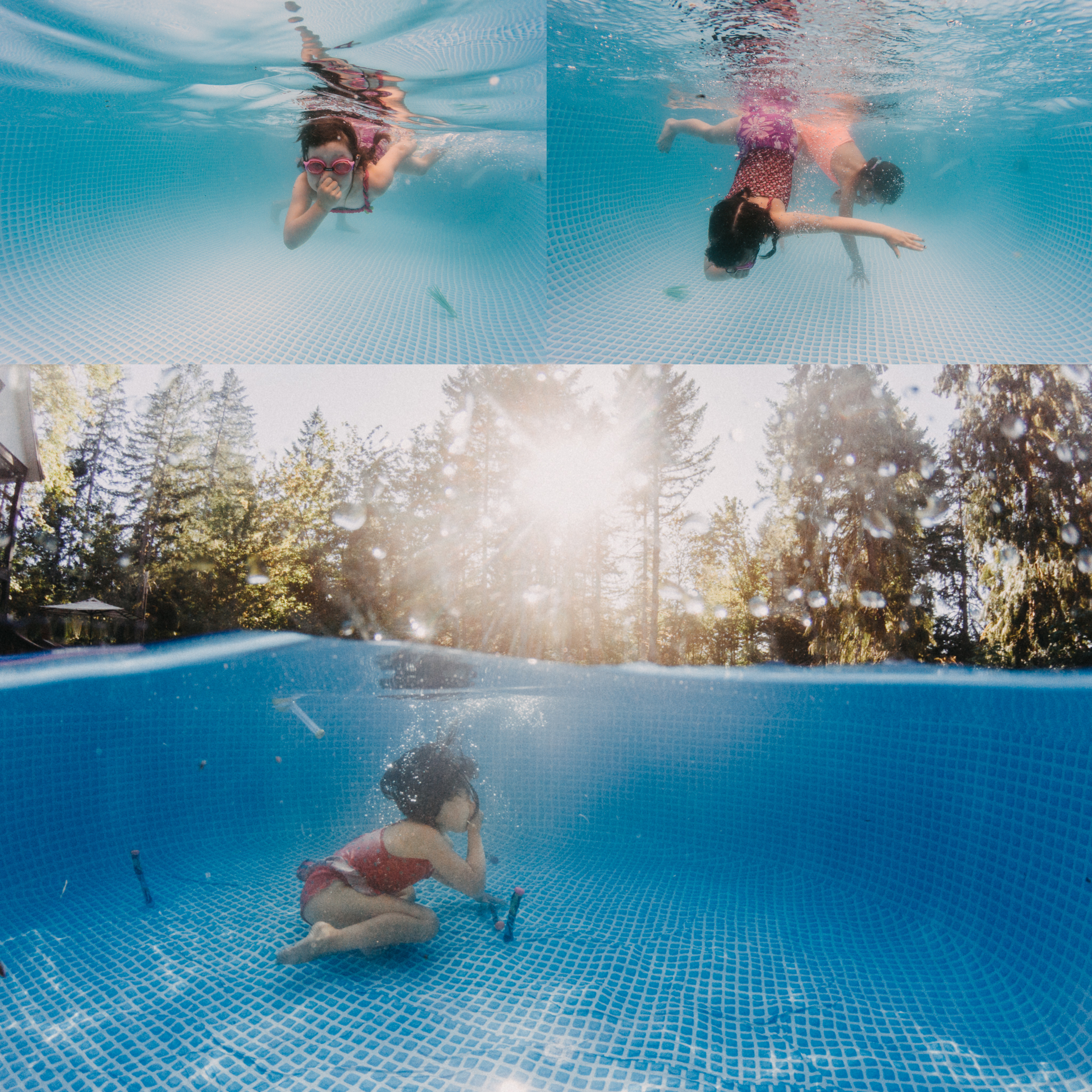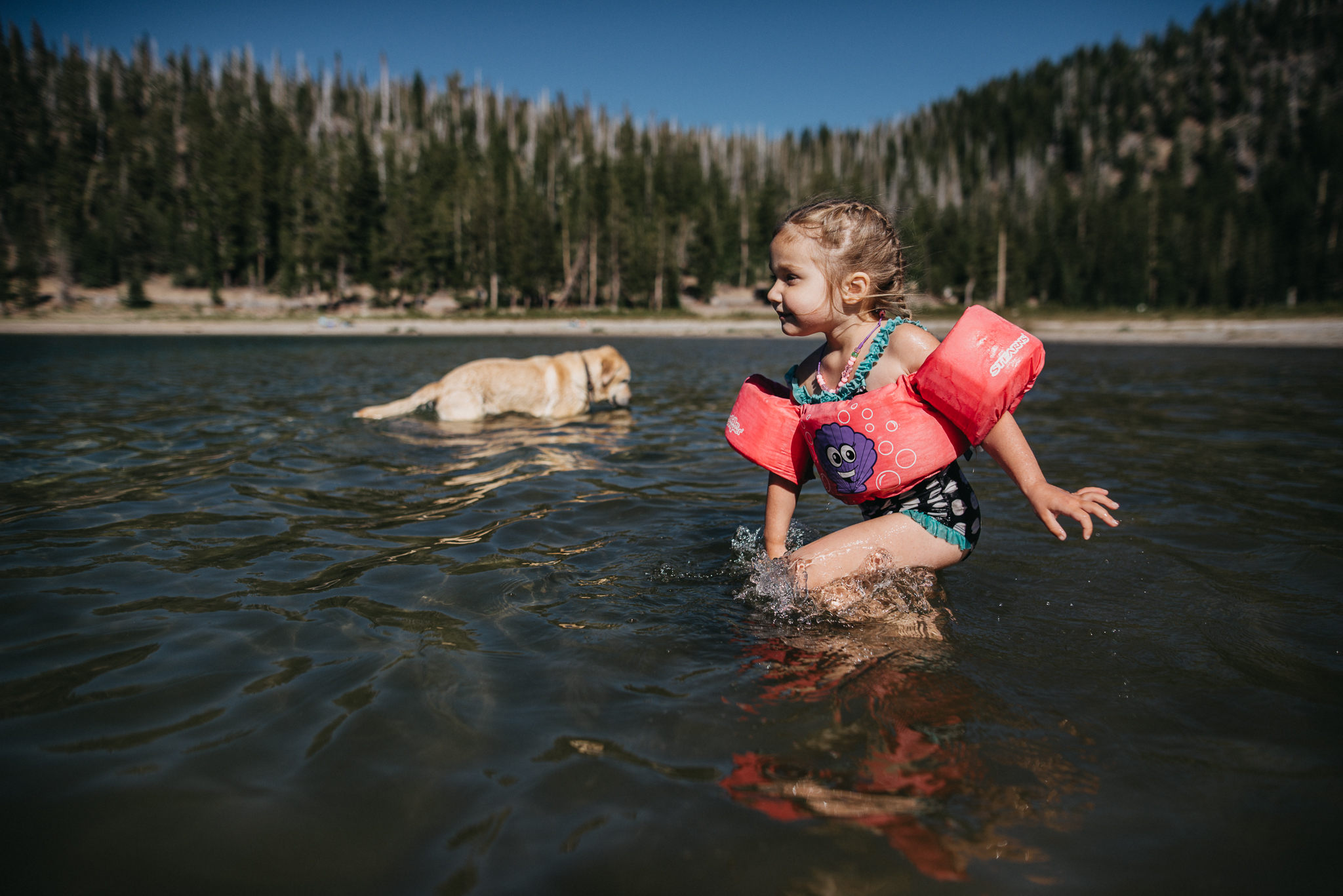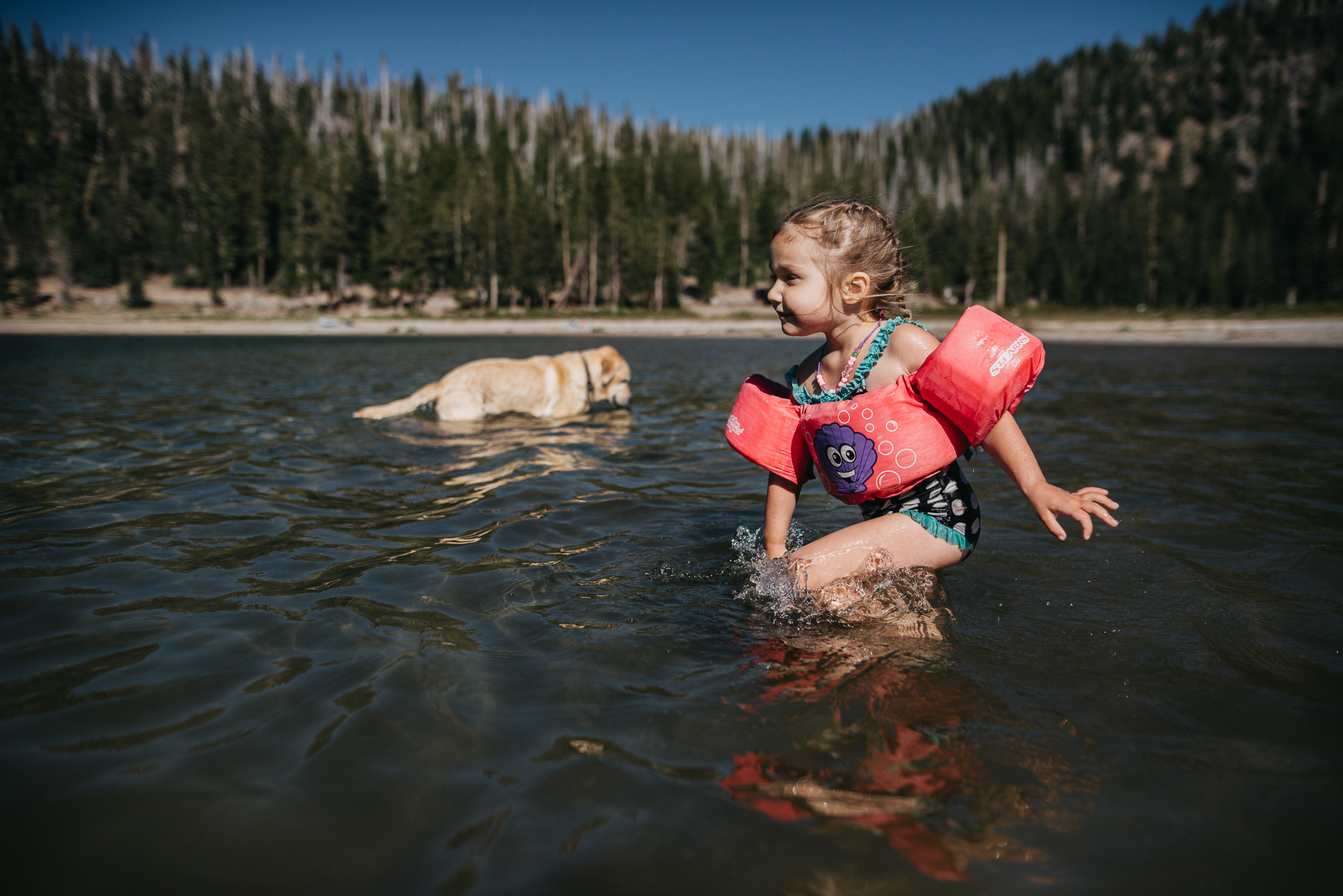 We spent the fourth of July swimming and playing at a friends house, which was so wonderful and I think you girls enjoyed it juuuuust a little. We marked off watch fireworks and sparklers all in one day. You pretended you were wizards, a homage to Gandalf in  'The Hobbit,' as we're listening to that book on CD right now (a serious fav of both of yours!).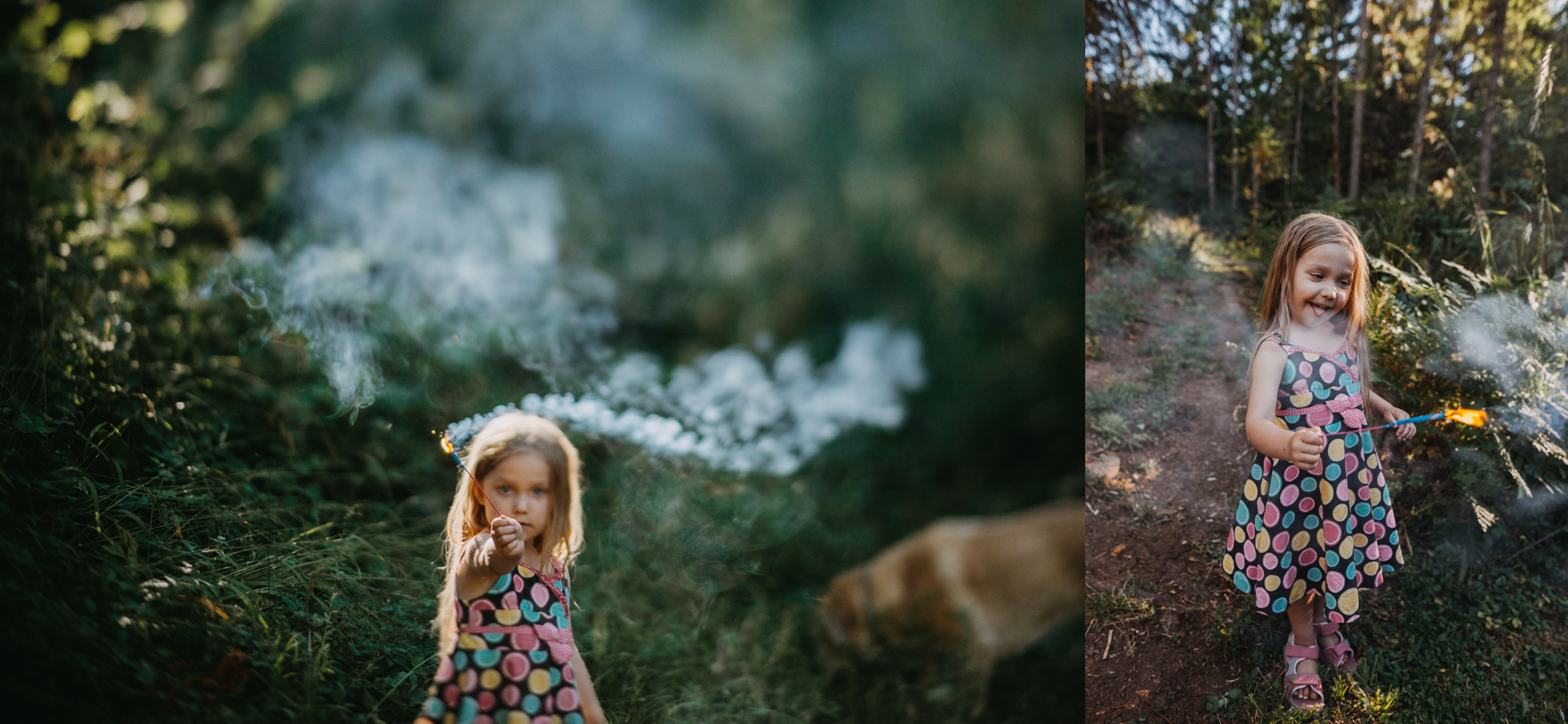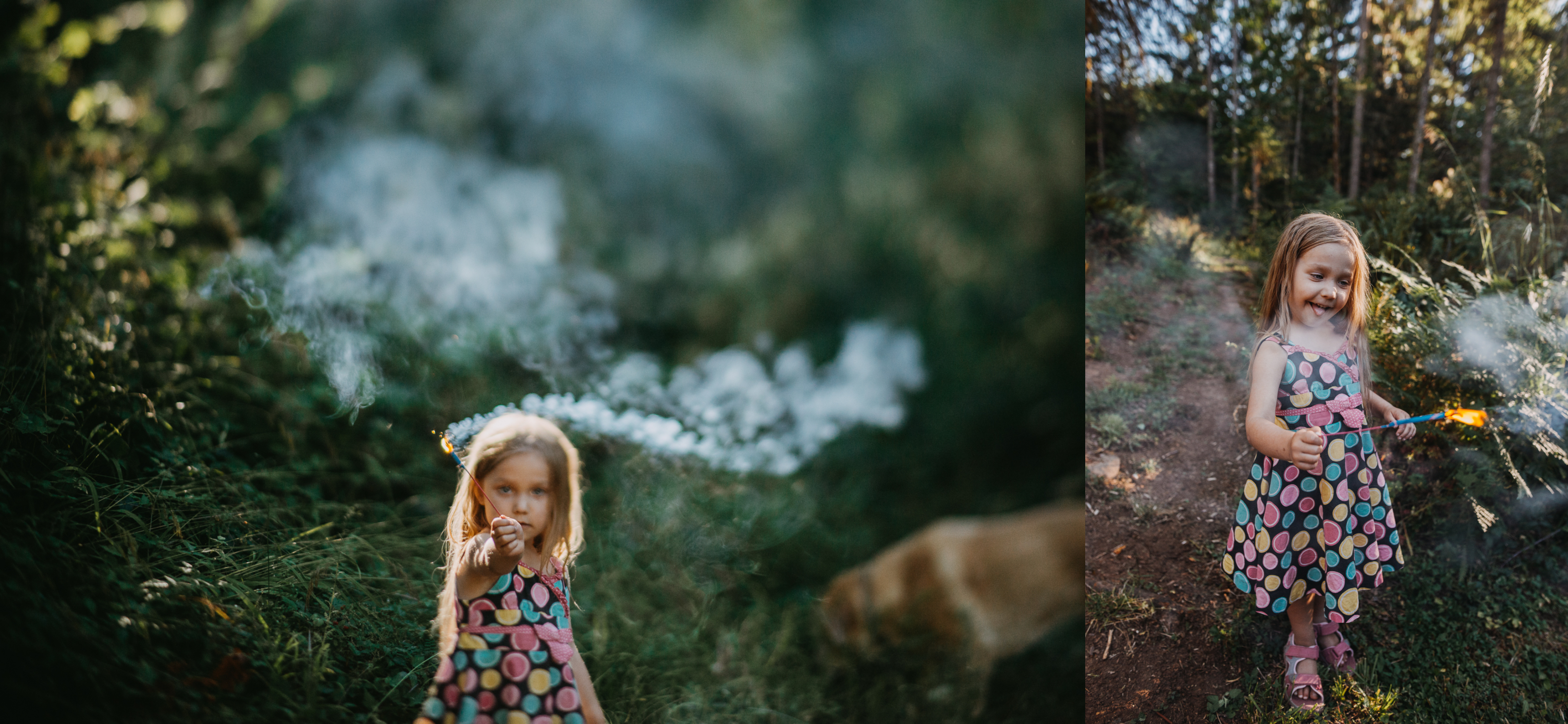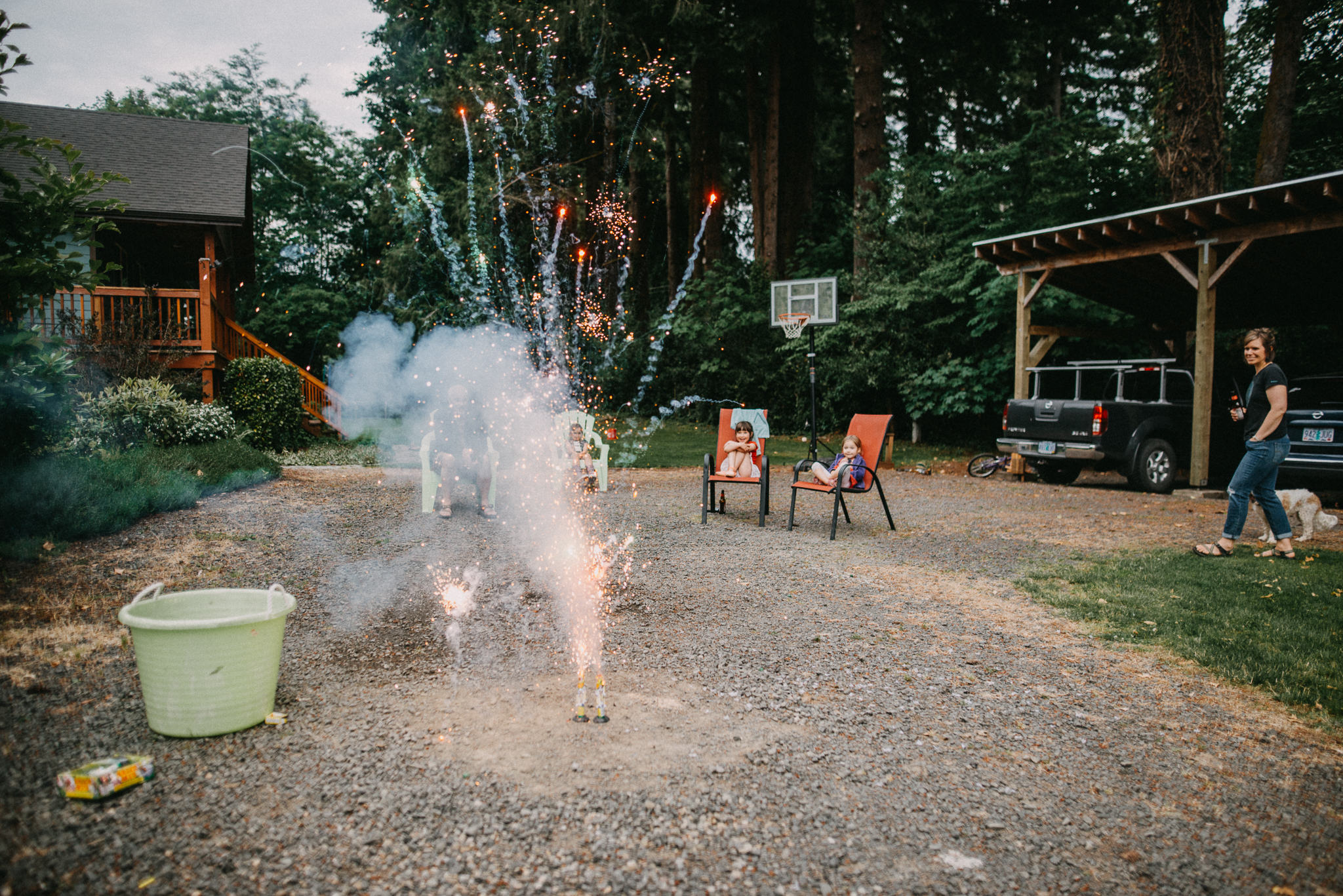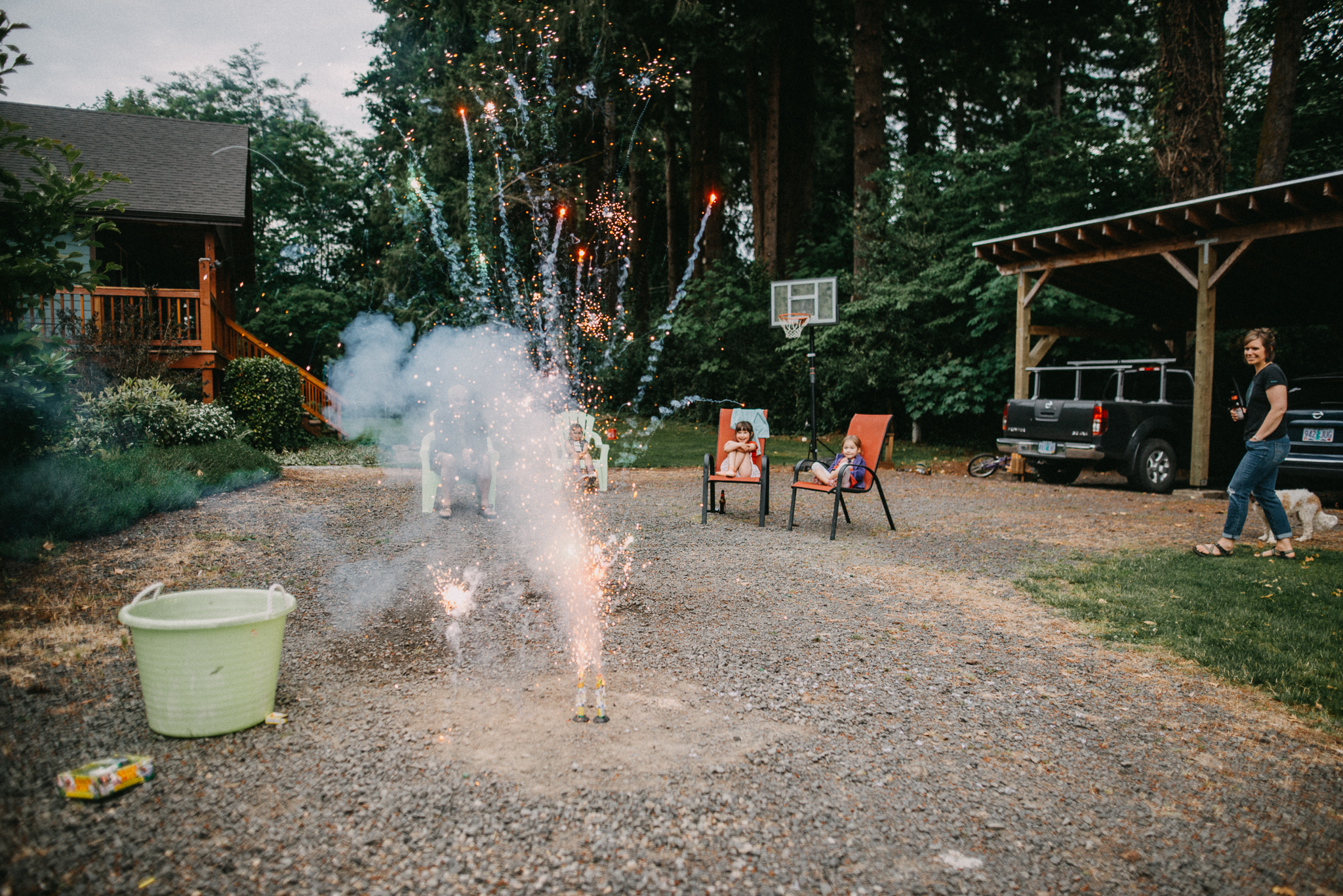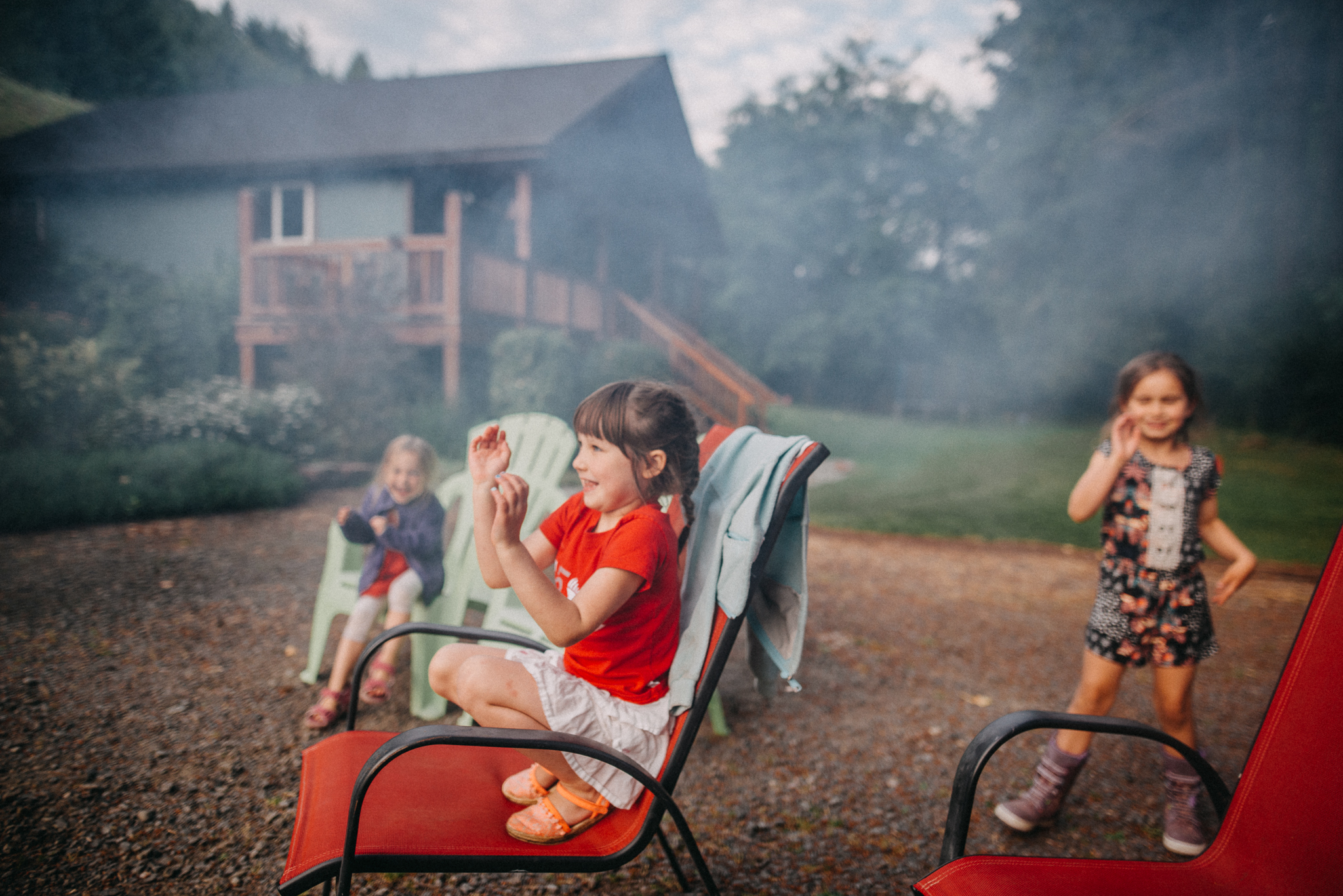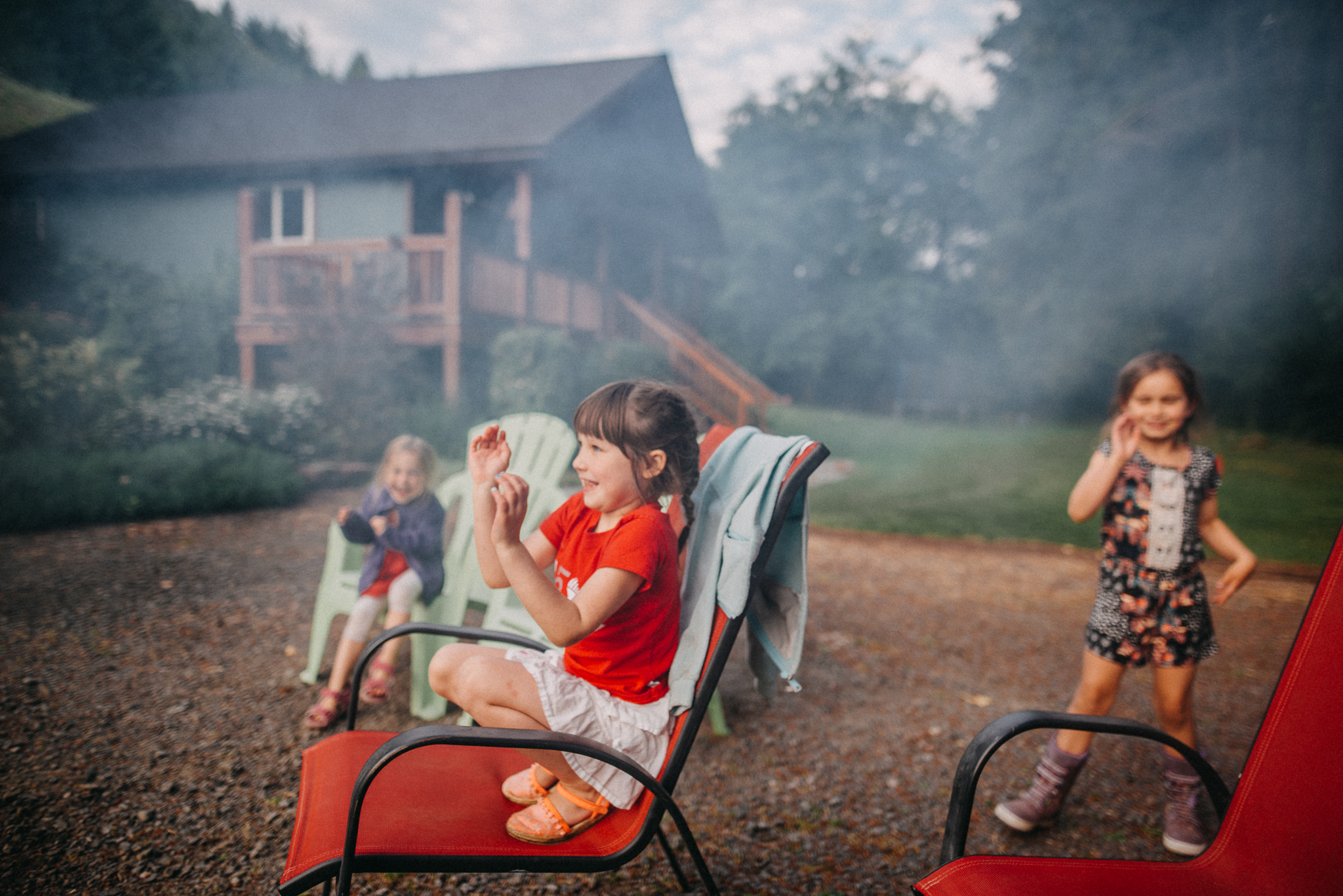 A lot of what you girls picked were local traditions we've come to love every year.  Bambi beach (named by you guys for a fawn we saw there once, of course) is certainly one, as it's an easy outing just miles from our house. Building sandcastles, making stick boats, and catching crayfish is one of my favorite mellow summer actitives with you two.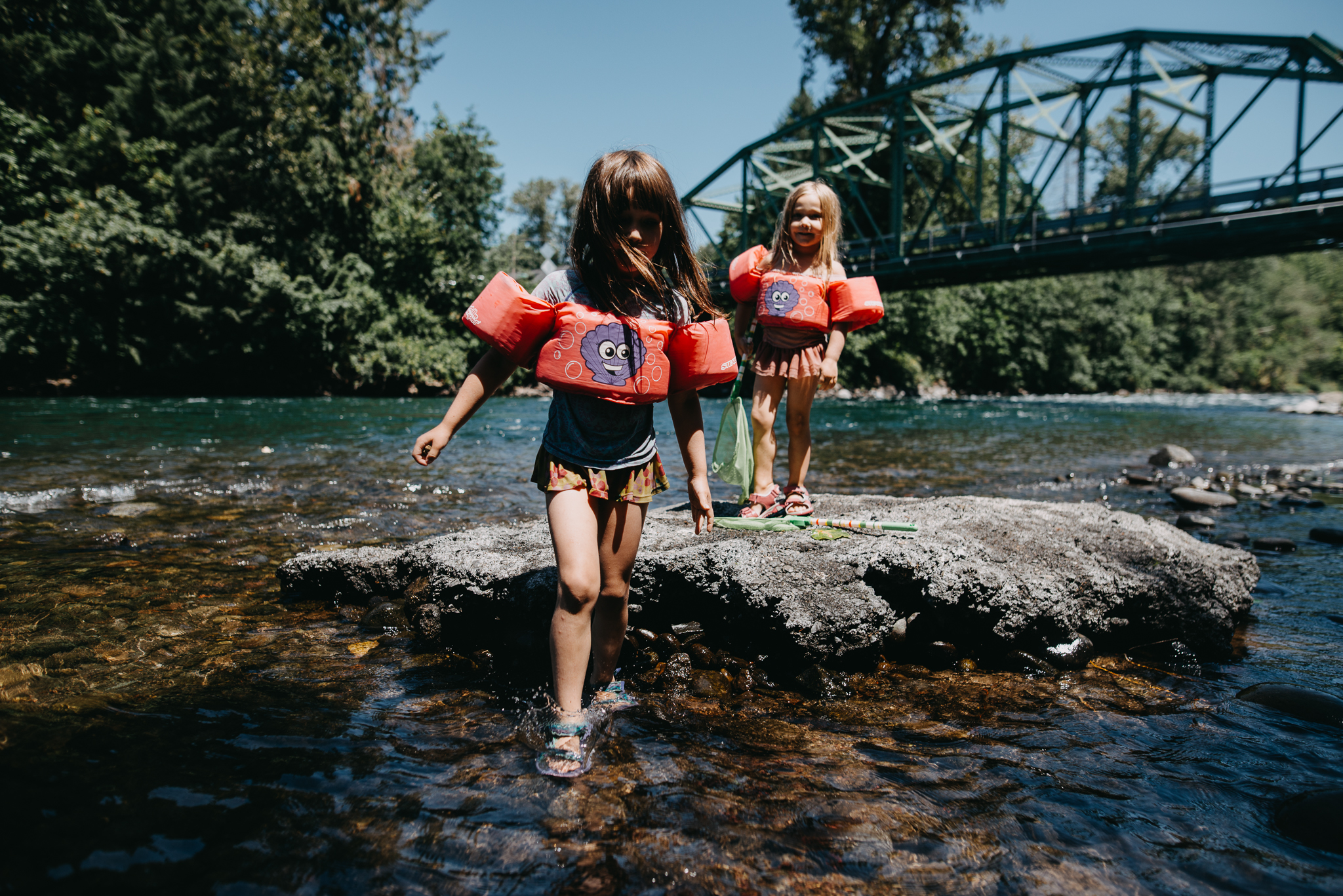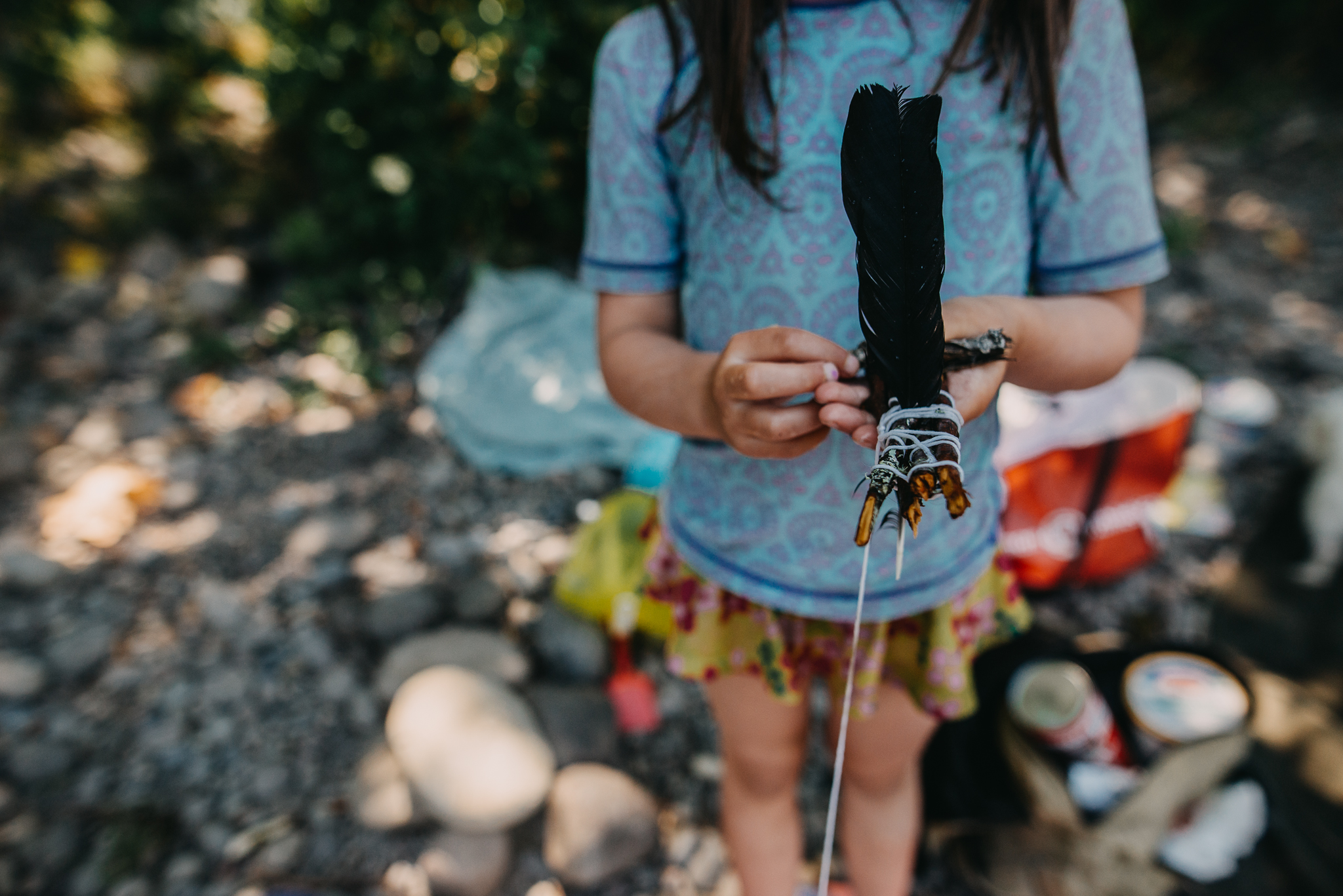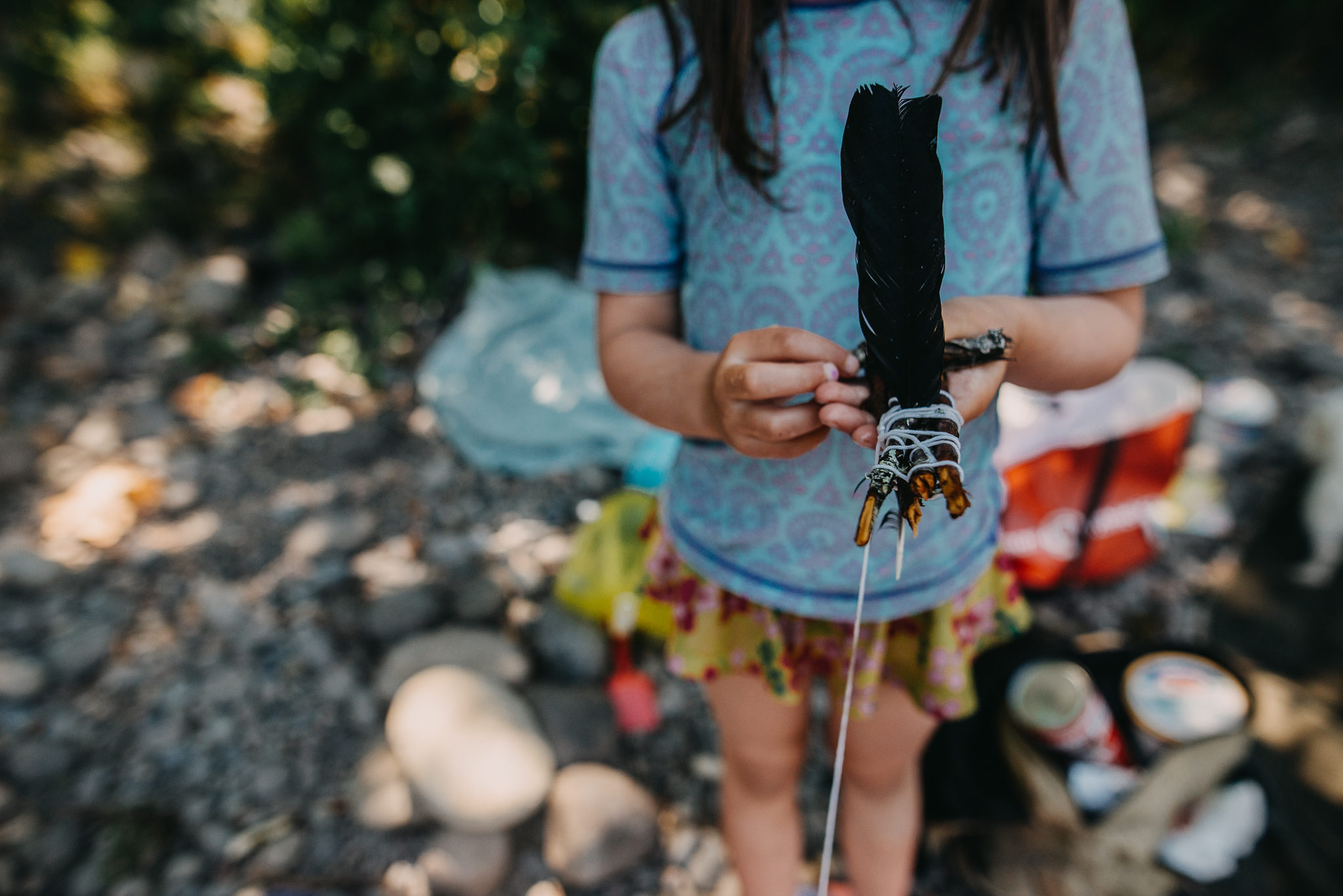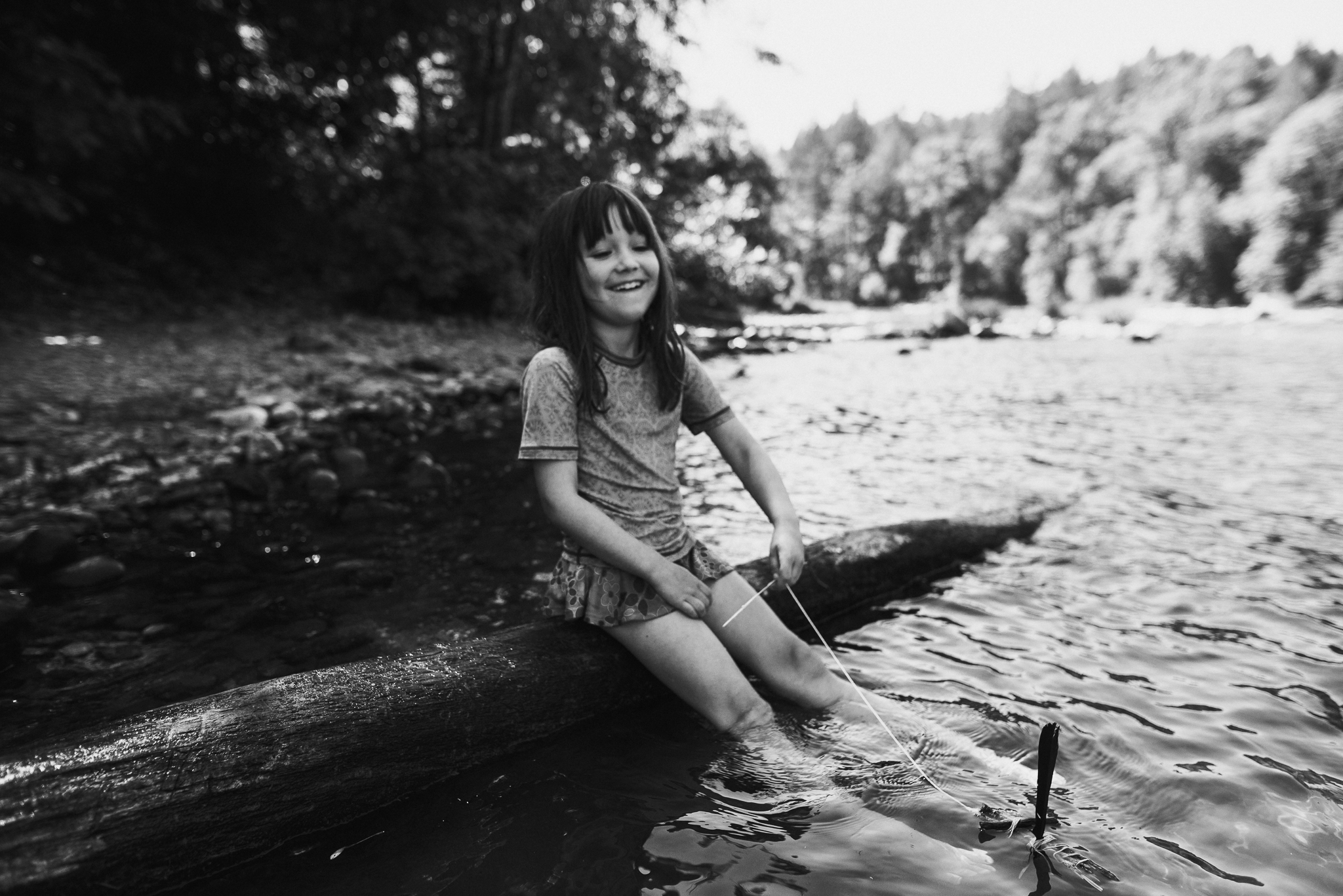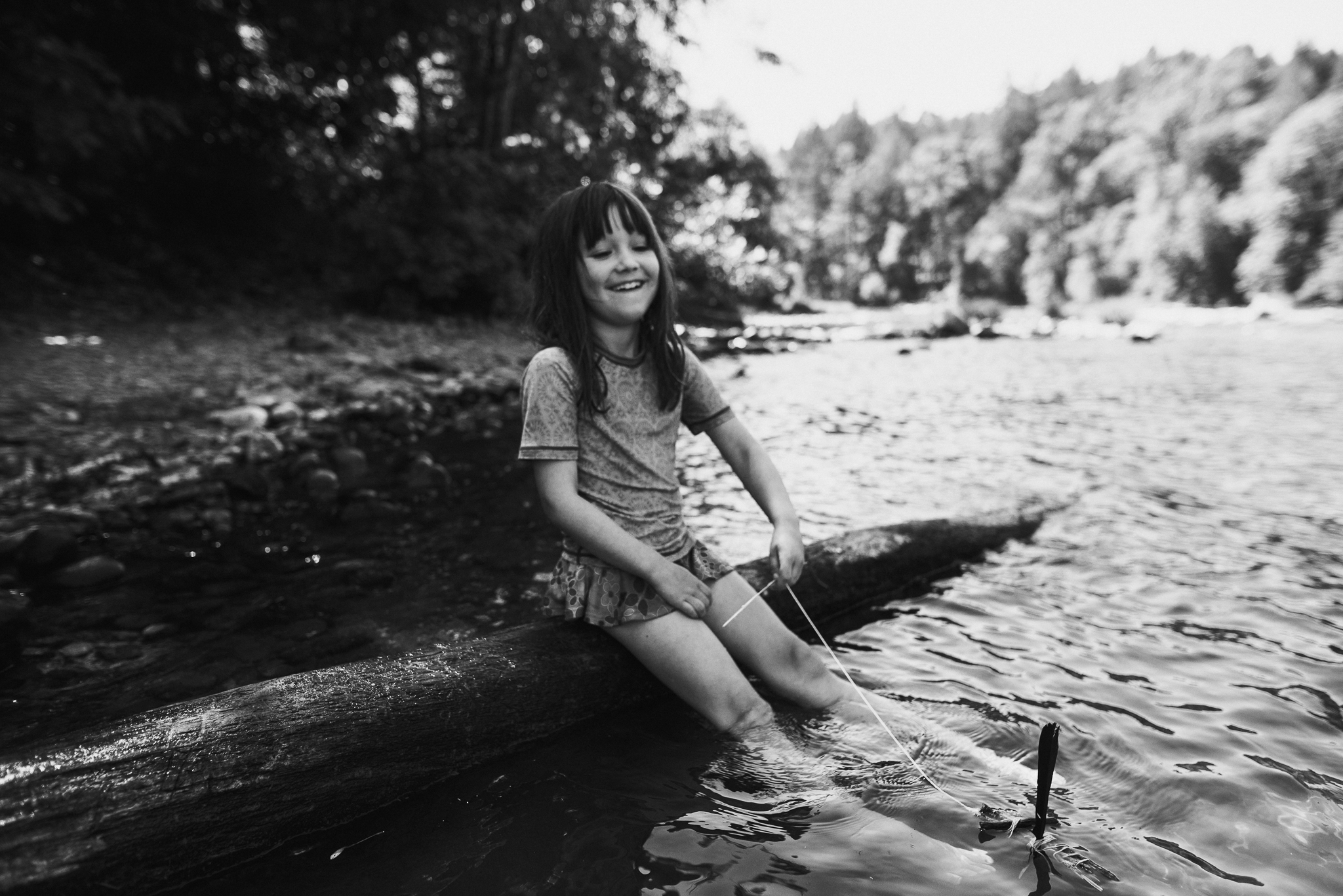 Another tradition is the lavender festival and picking blueberries, both also just up the road from us. This year it was so darn hot but you girls were able to cool off with a rainbow slushy which led to both of your first official brain freezes, hah!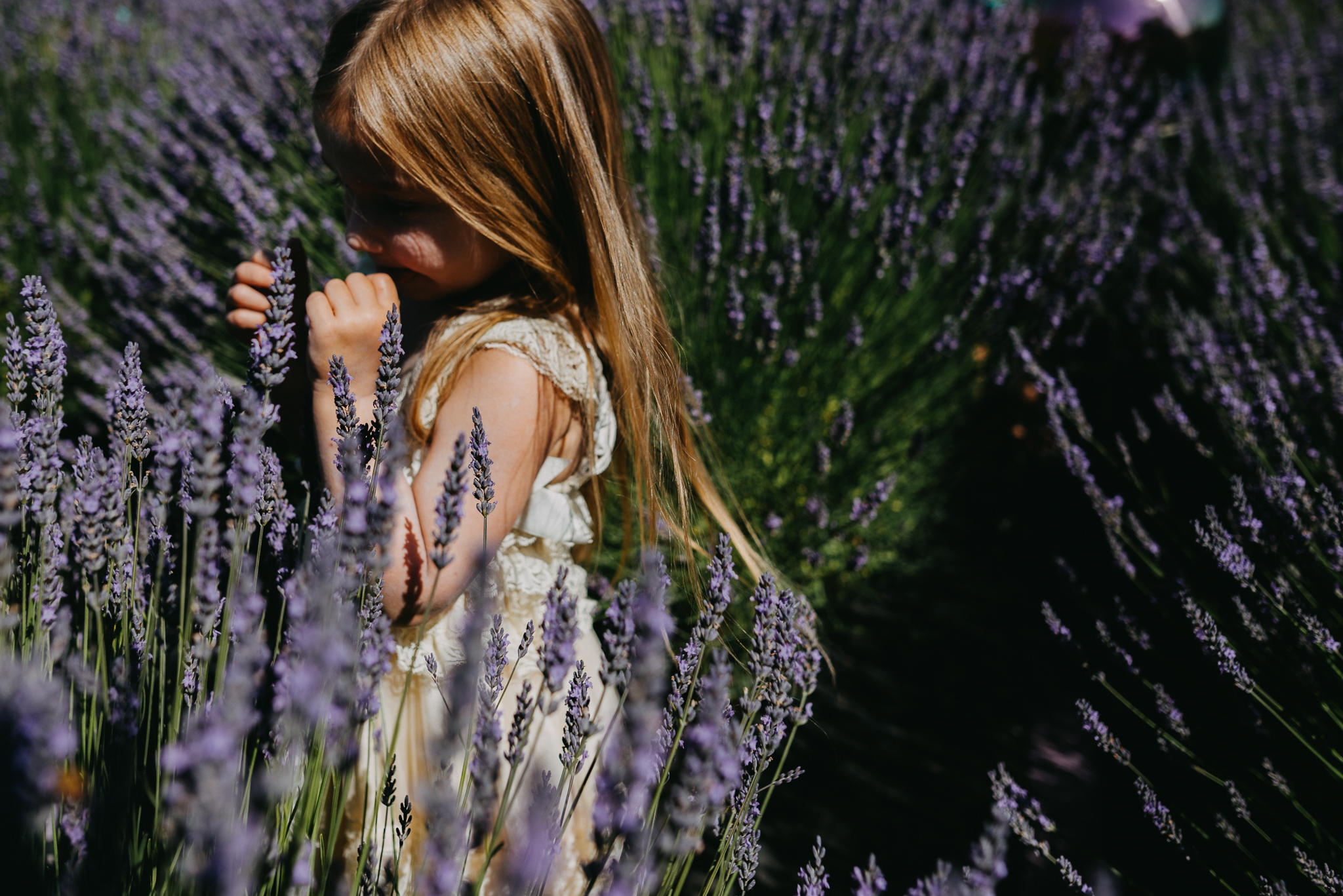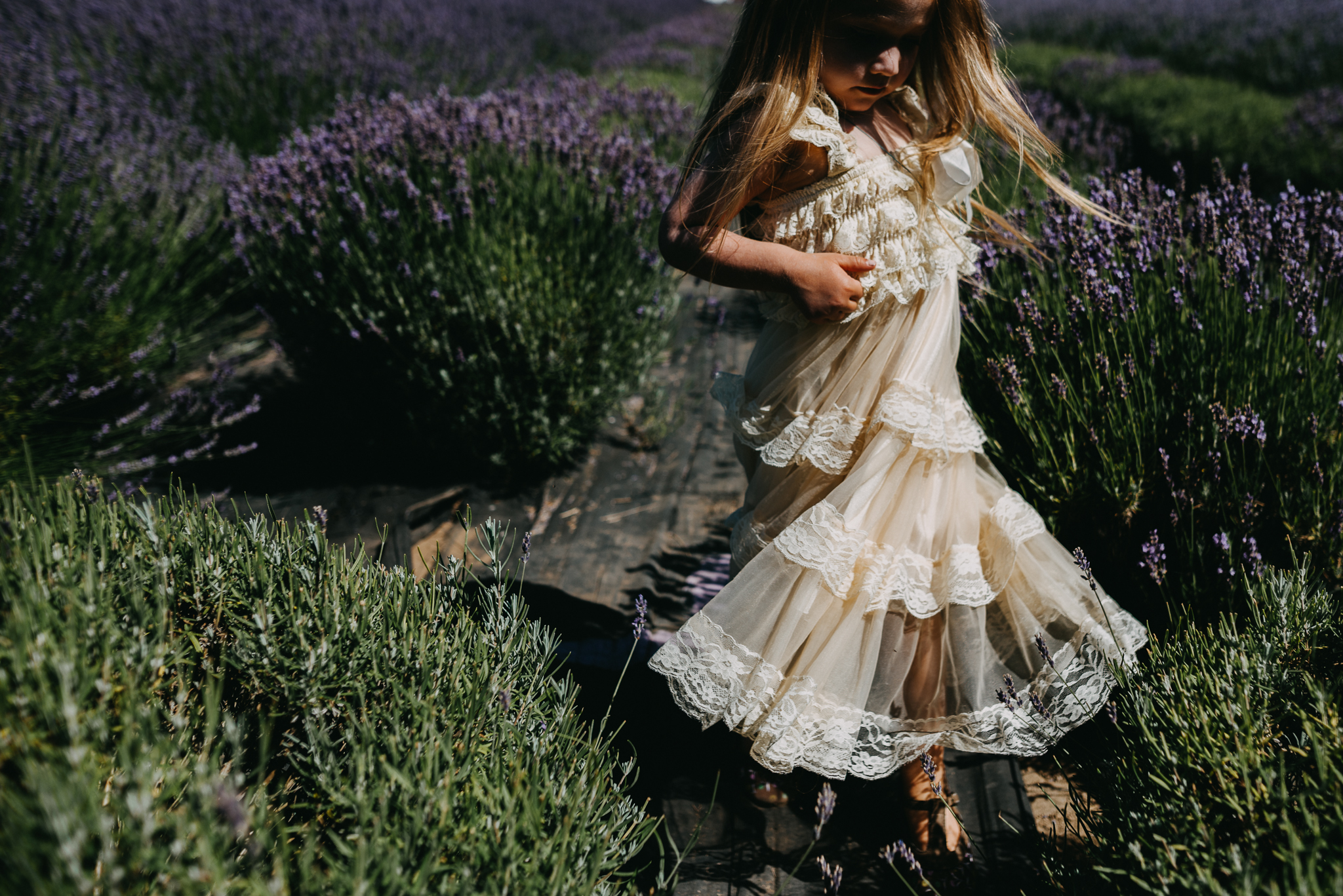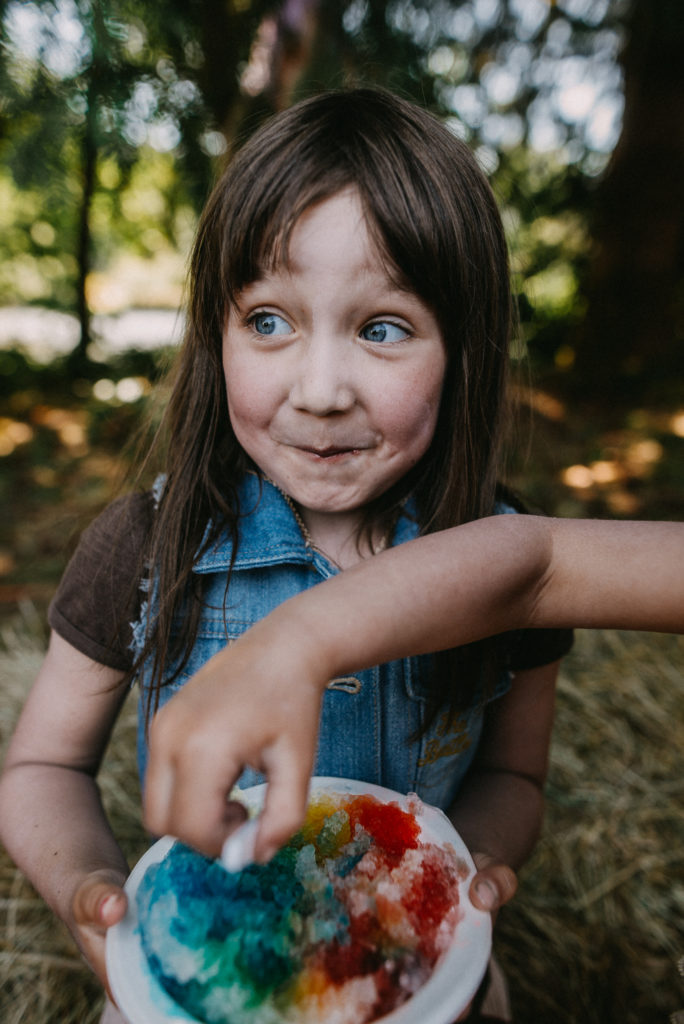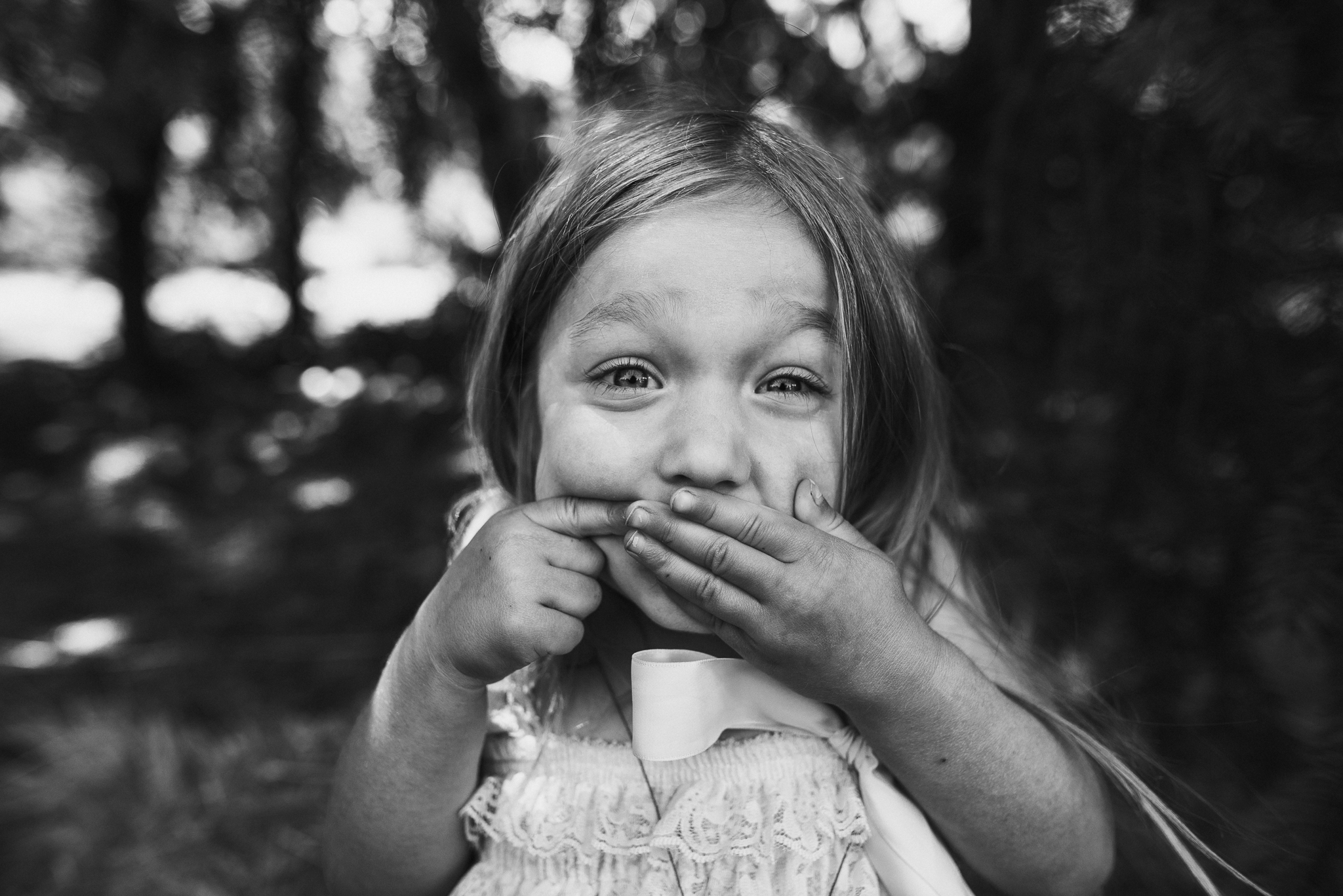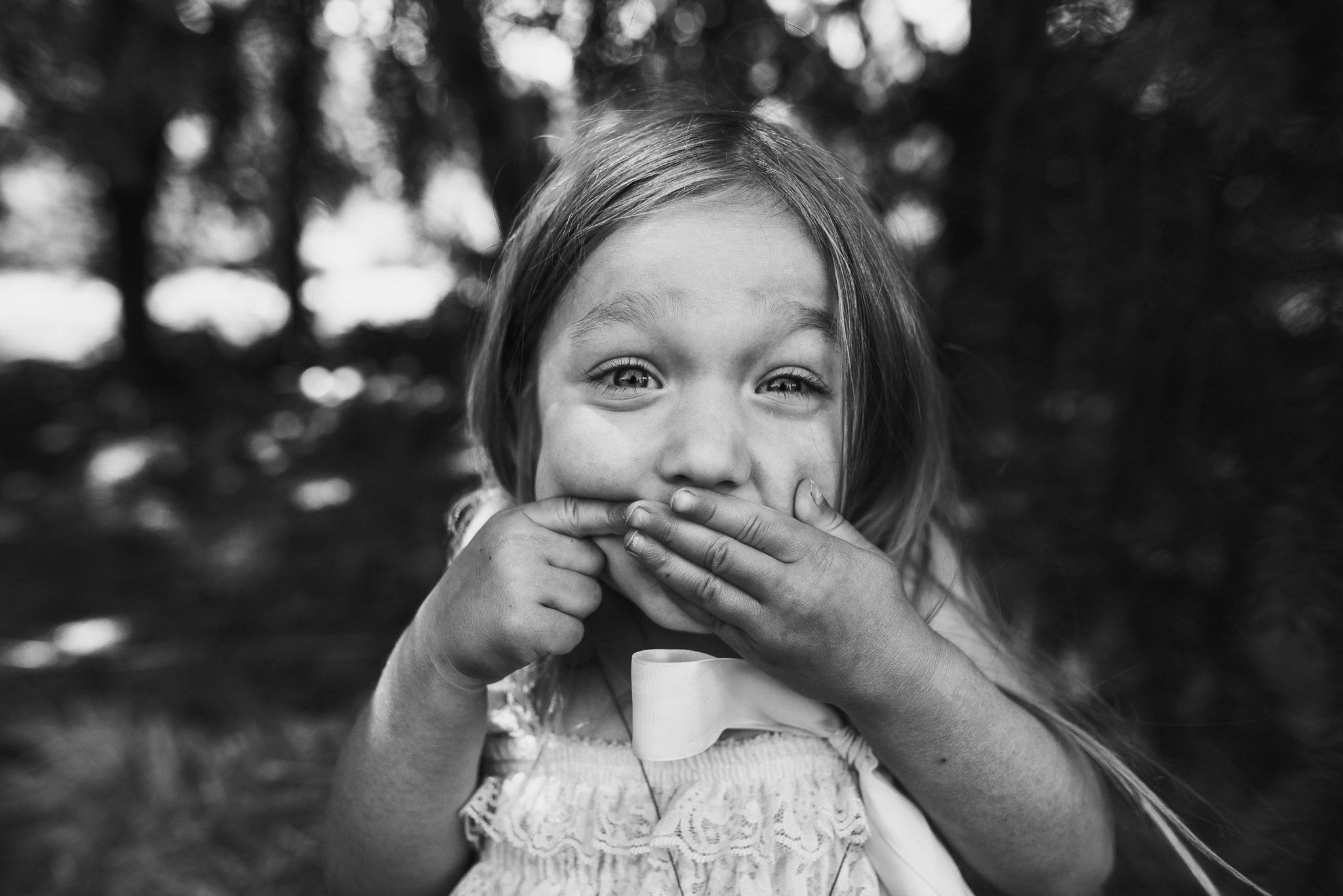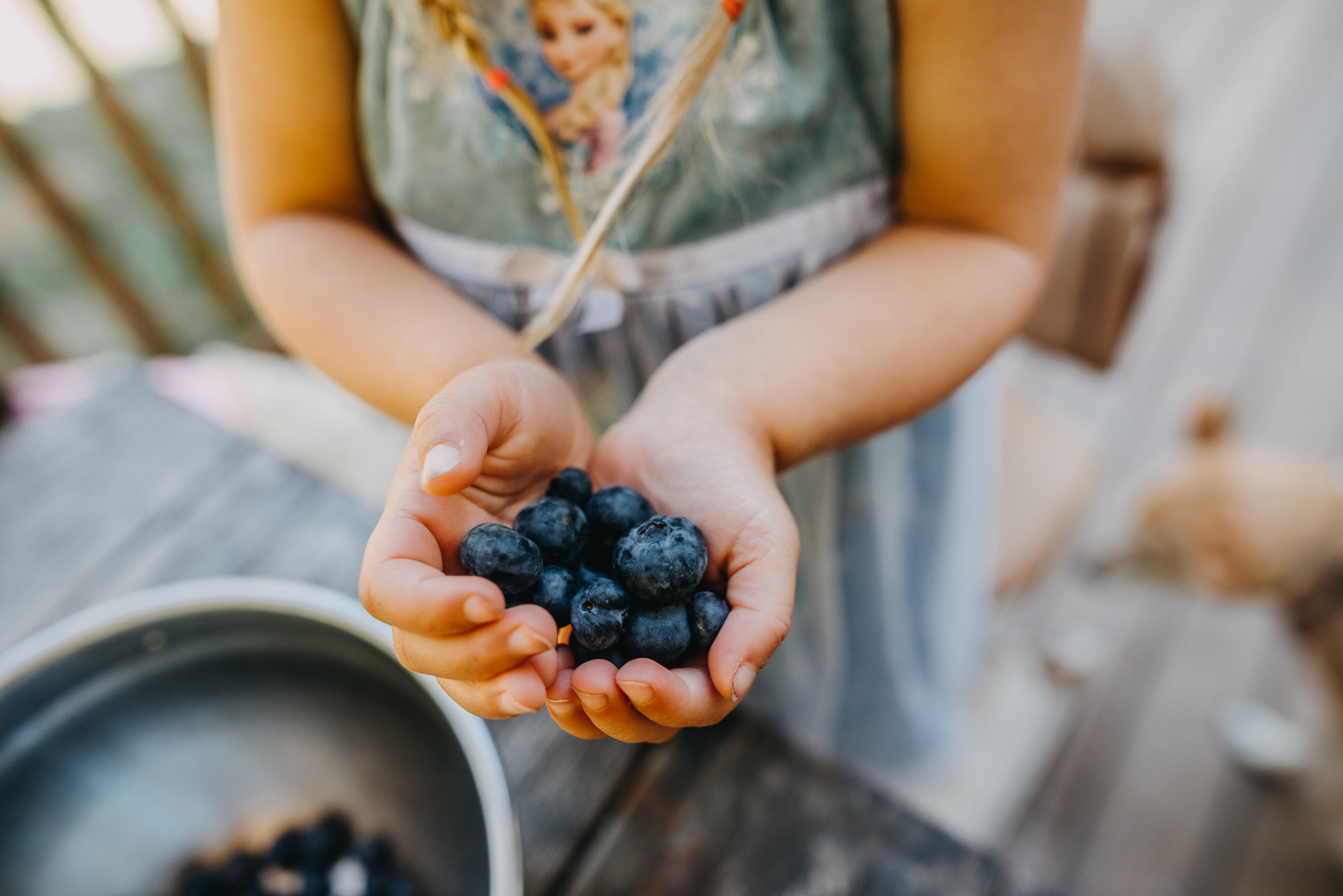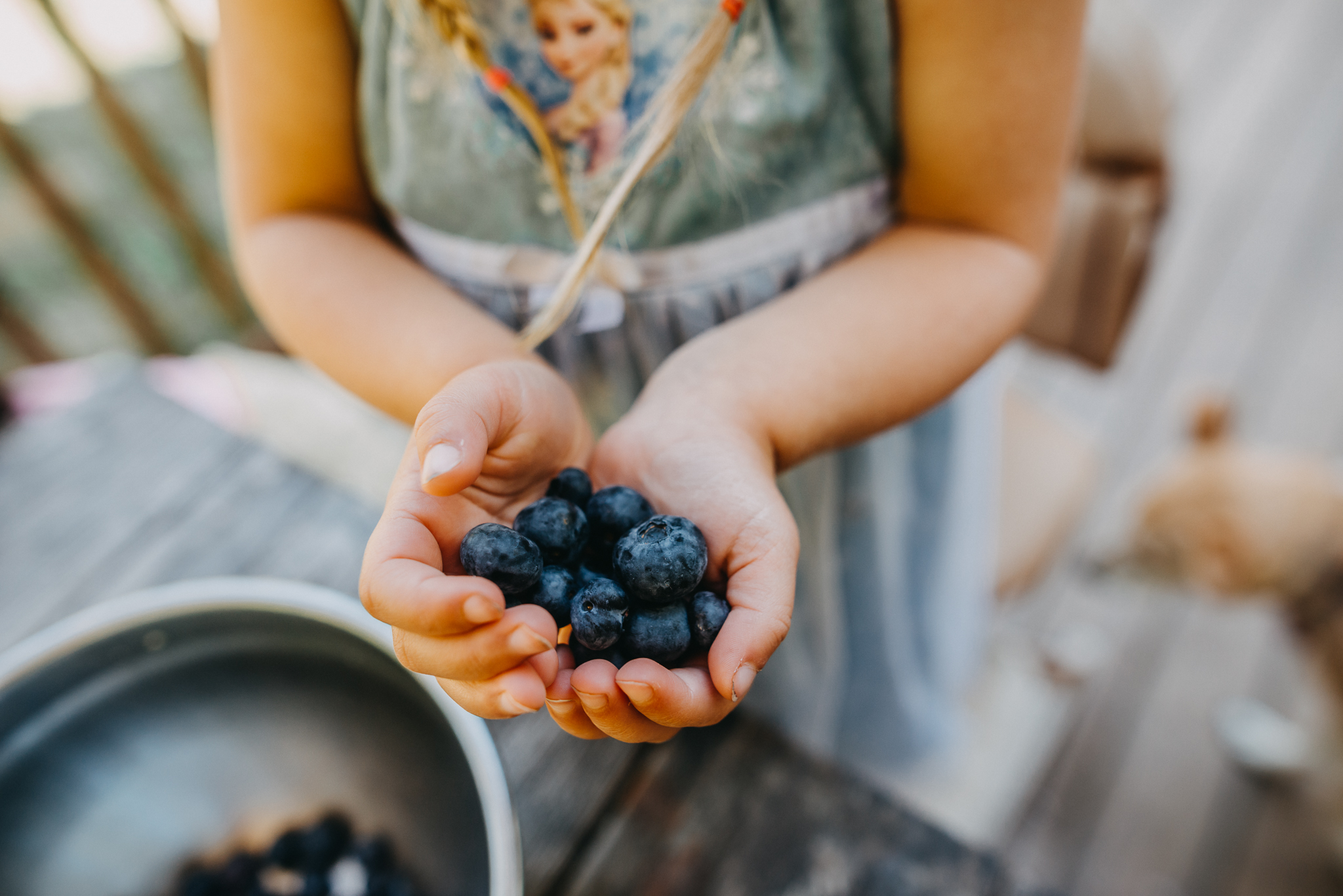 A trip to the ocean was another big list item. It was a chilly, overcast day for June but you two made the most of it, checking out tiny jellyfish and running up and down dunes. I've always adored living so close to both the mountains and the ocean, and I giggle at the two of you often debating which you like more. There's just something about a day running on beach, isn't there?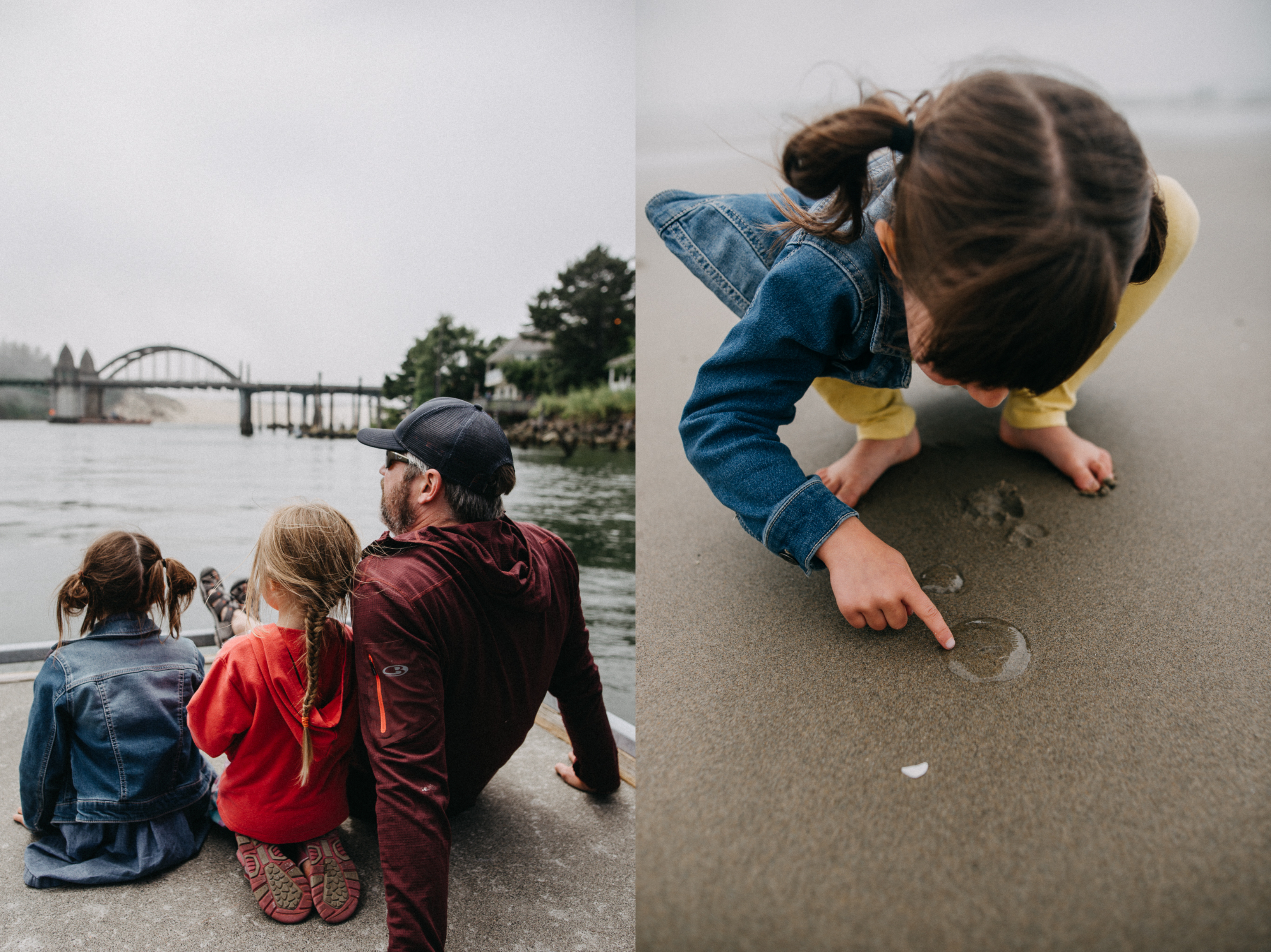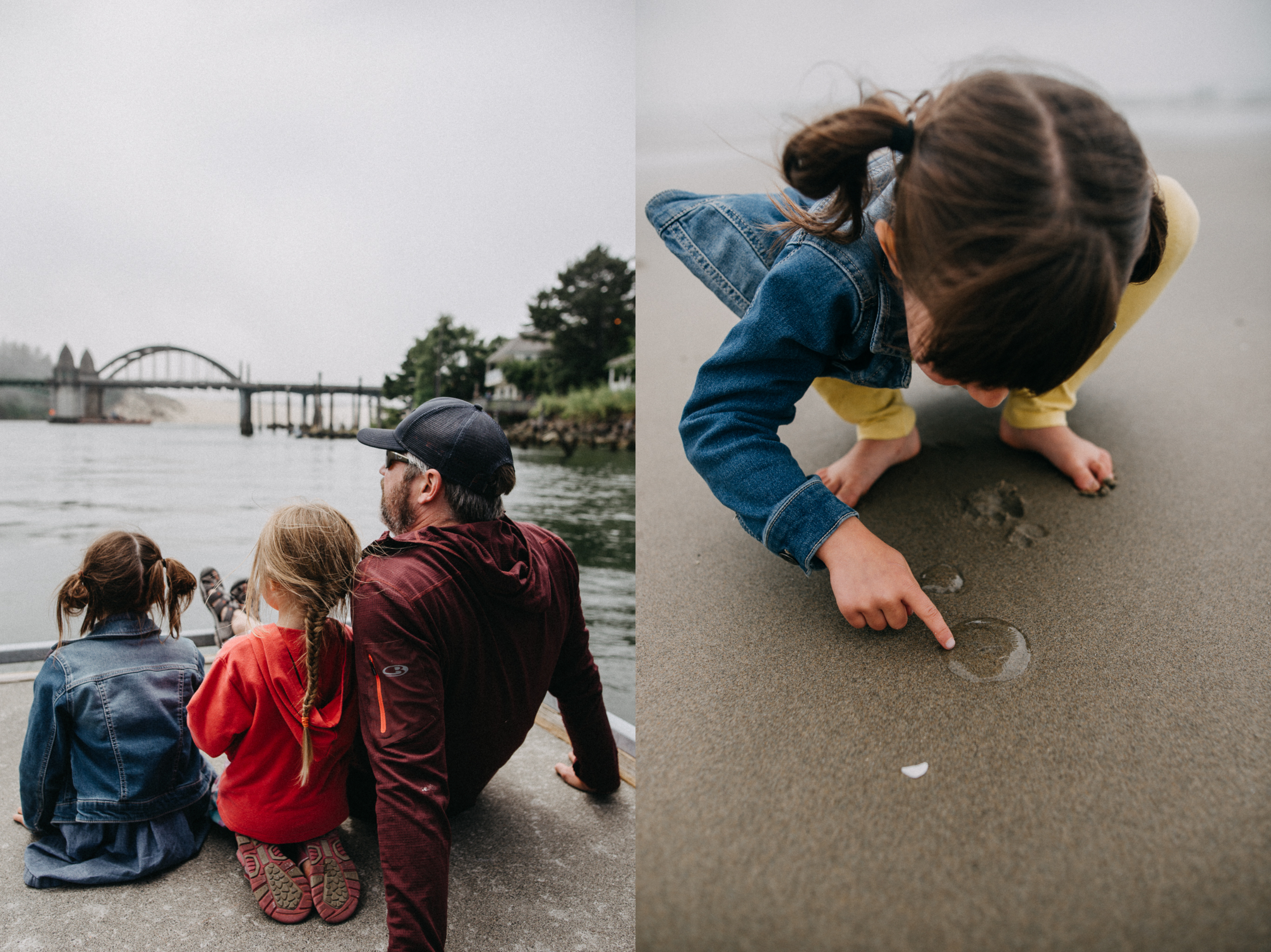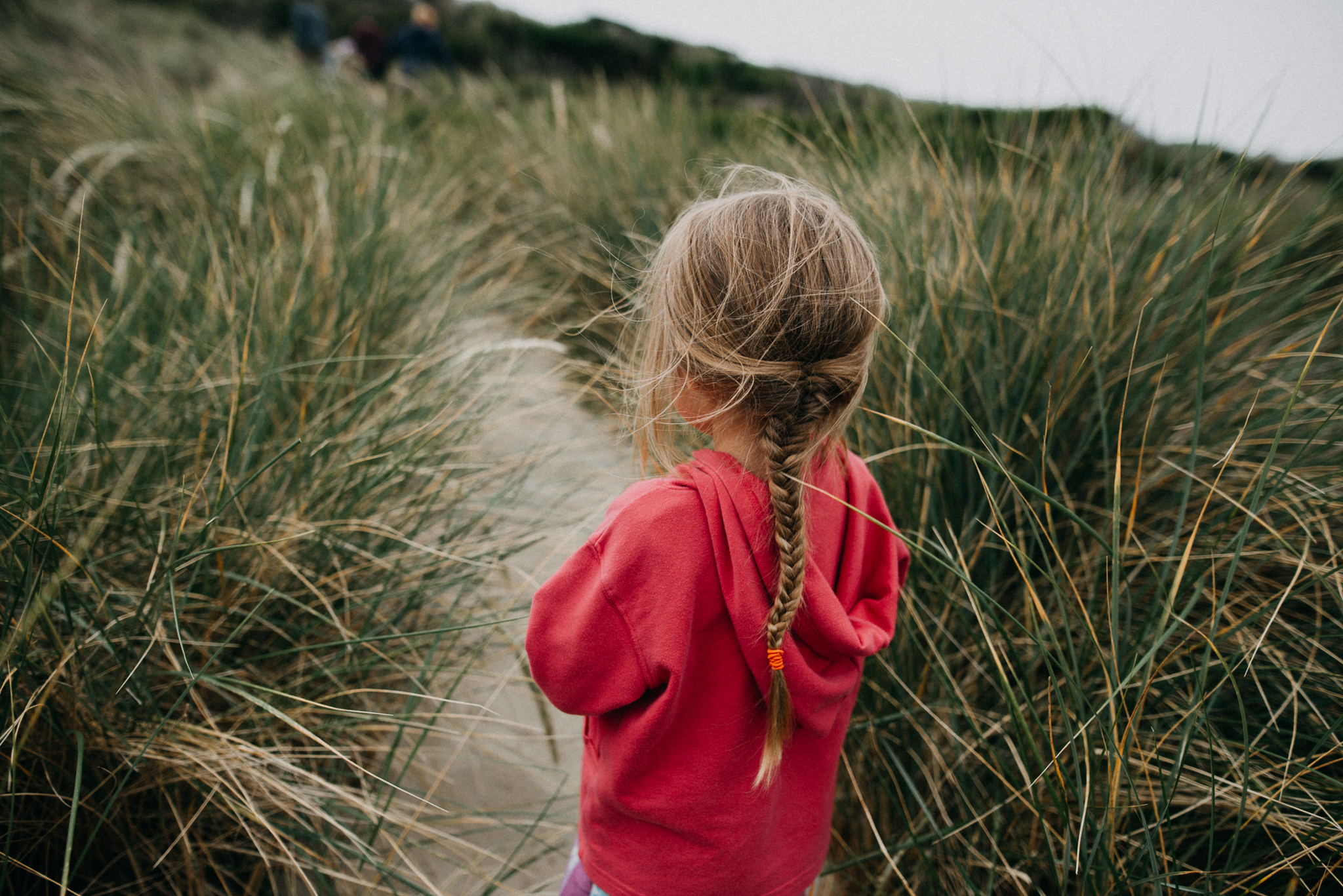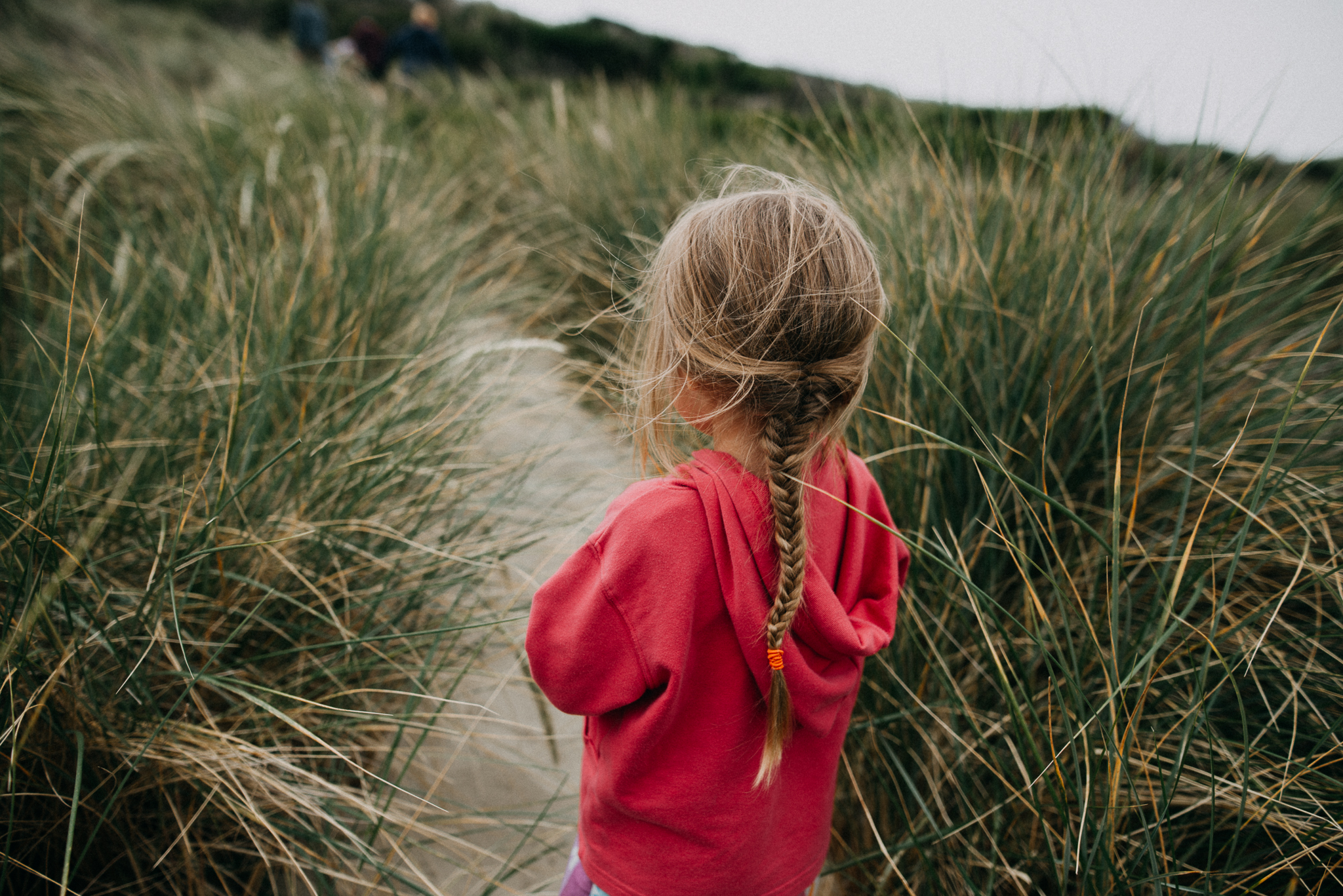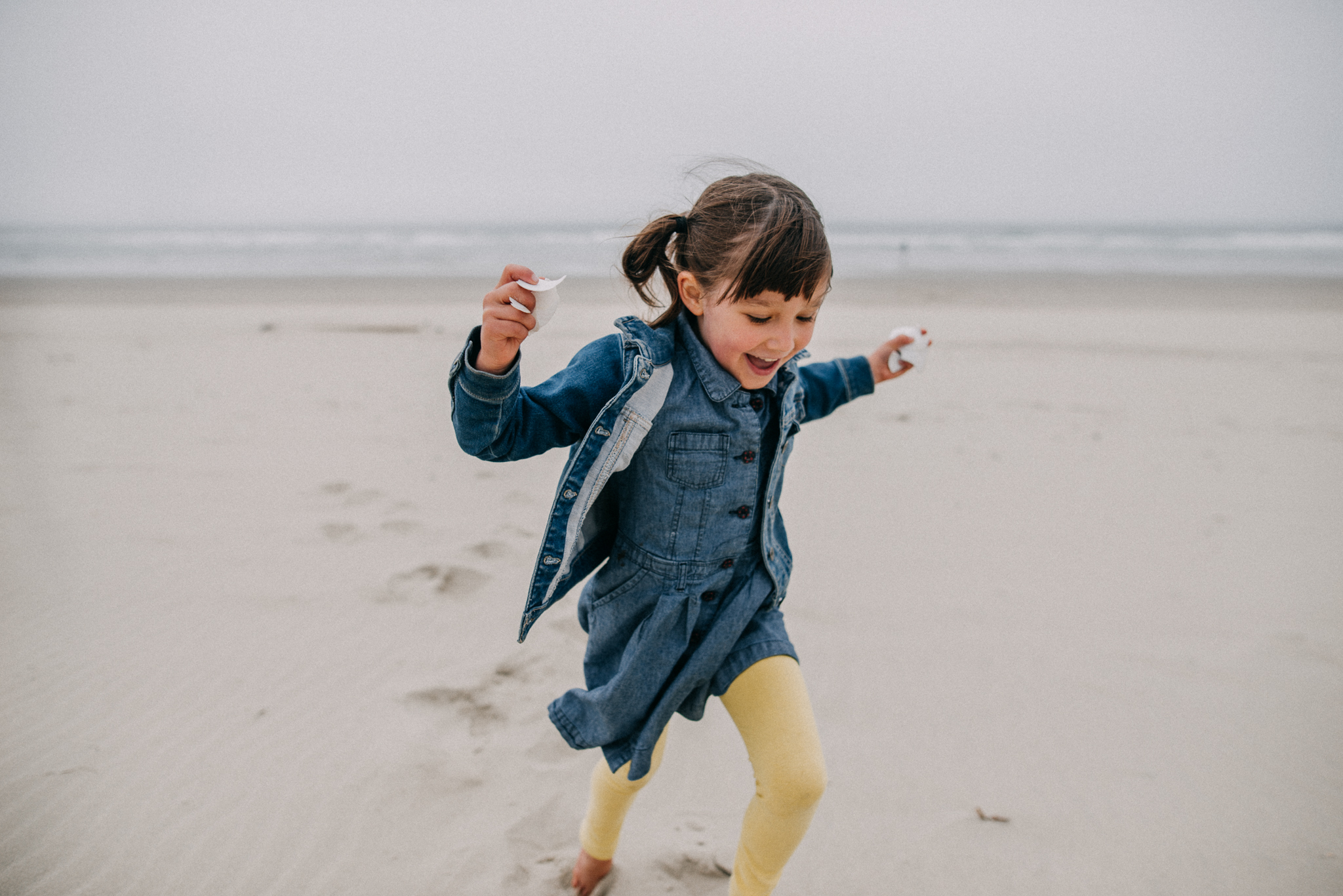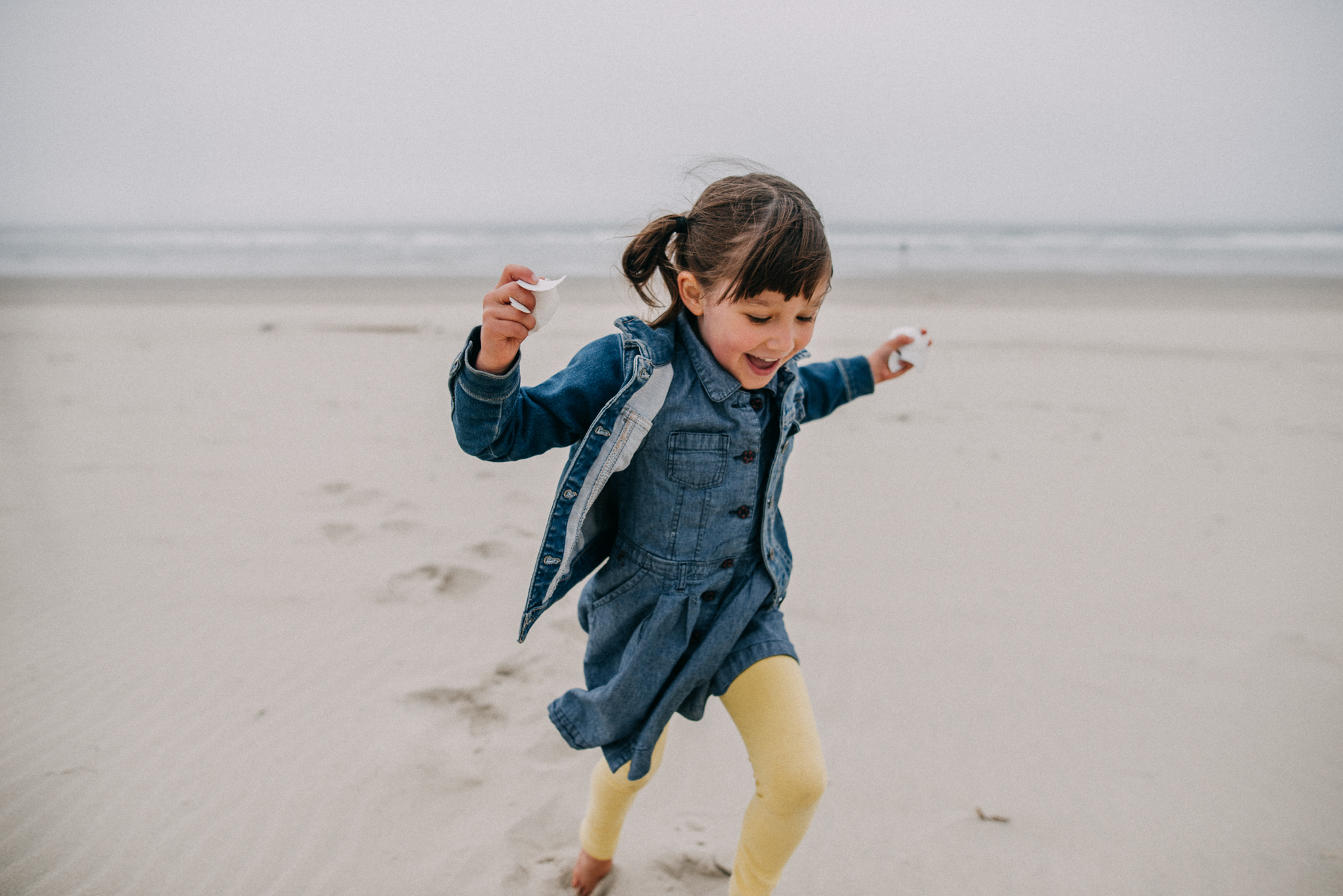 A must-do tradition is the county fair, which just happened a few days ago. The two of you battled between whether you wanted elephant ears or cotton candy, and you decided elephant ears which definitely didn't disappoint. We also ran into some of your best friends which certainly seemed to make your night!  We still plan to go to the fair in Michigan when we visit back home next month, and I'm so excited to show you guys my roots and what was always a super exciting summer do-list activity for me.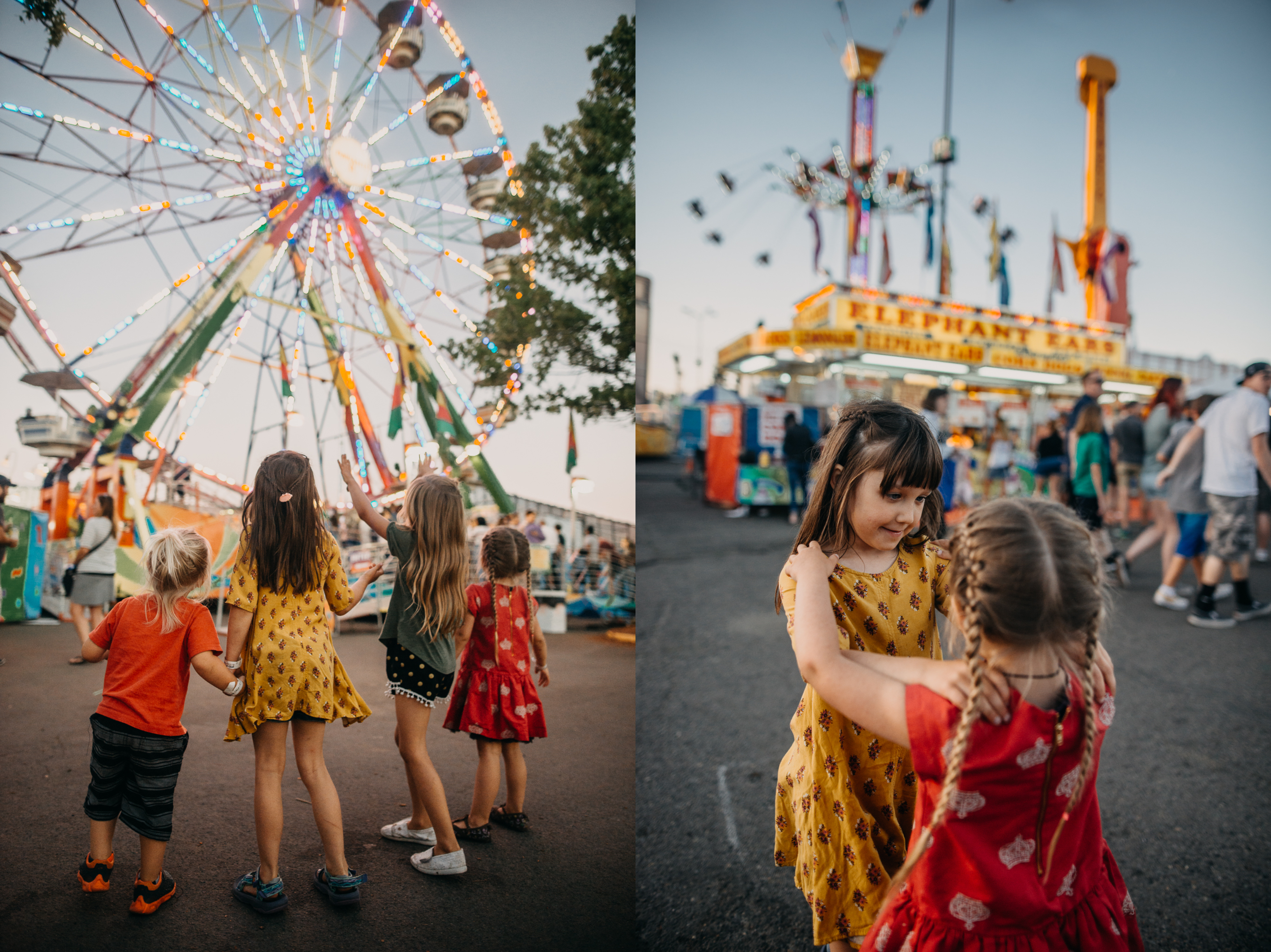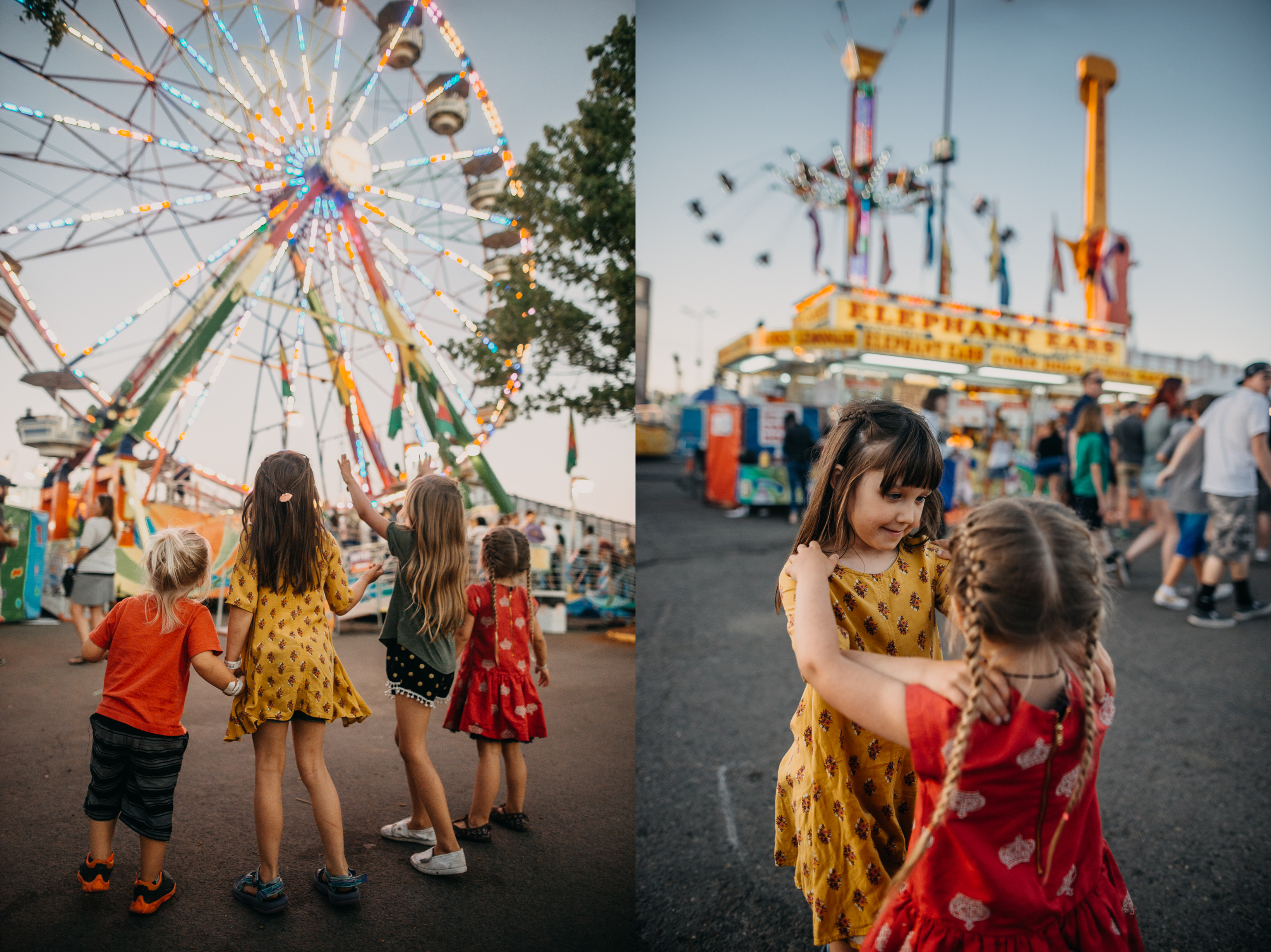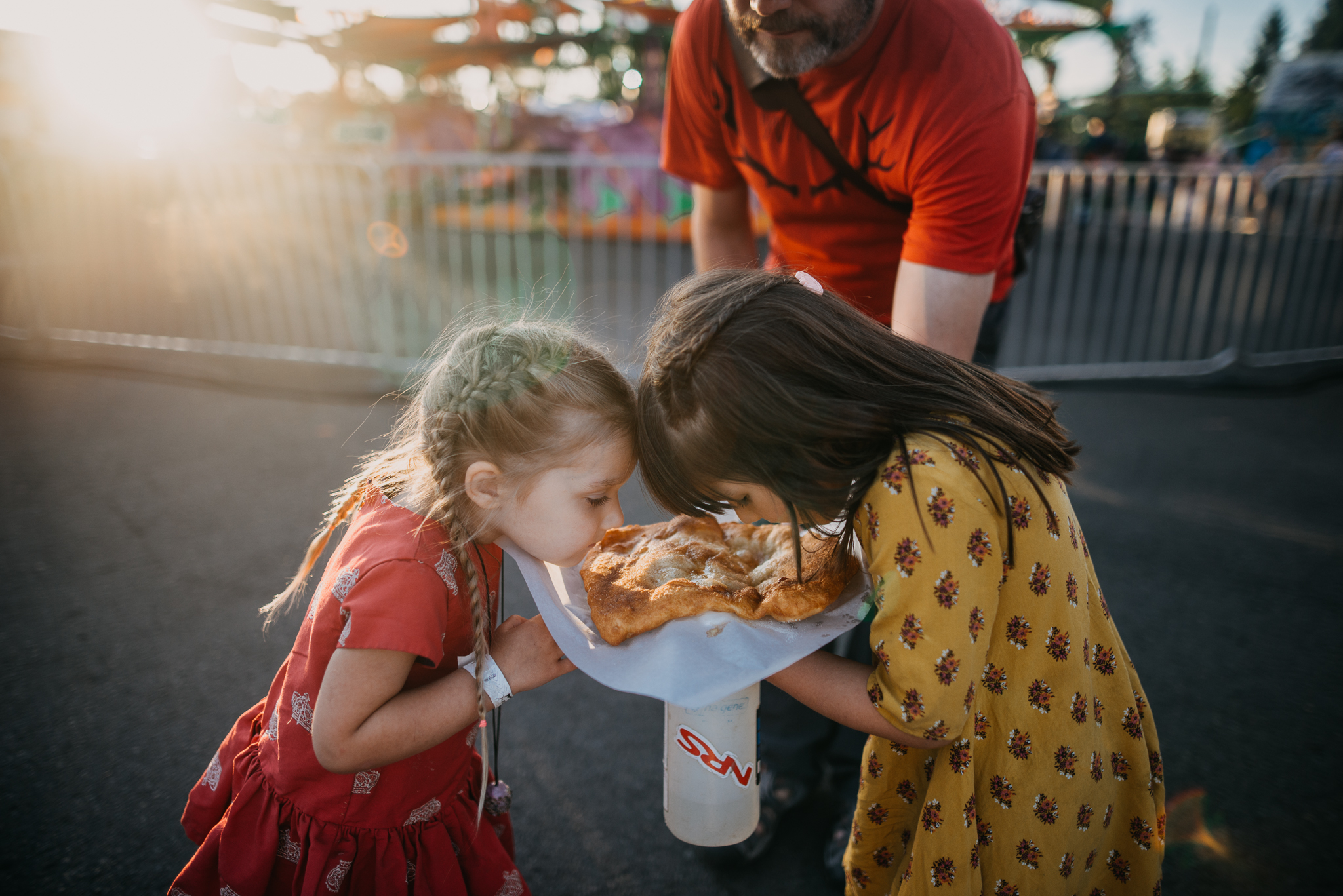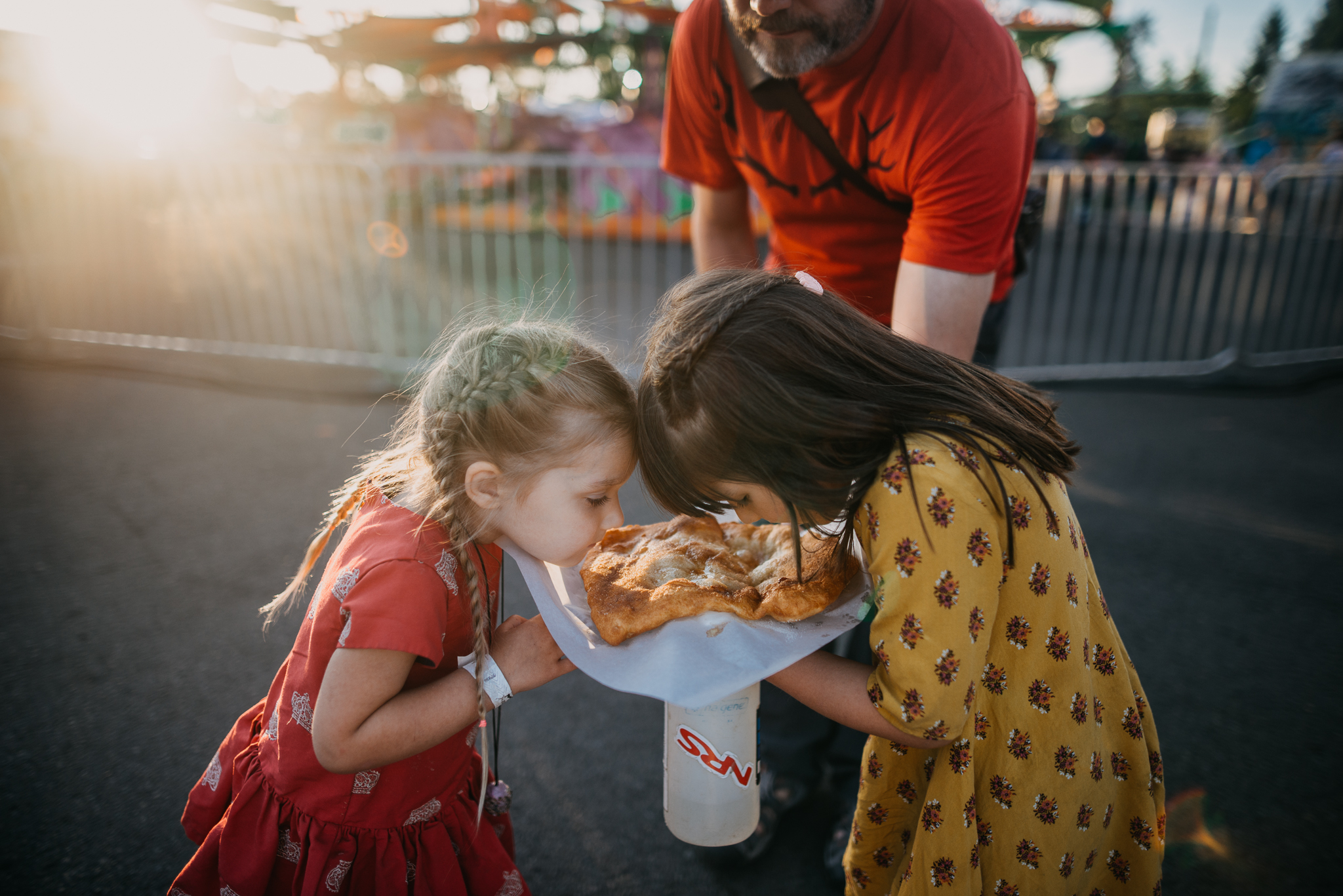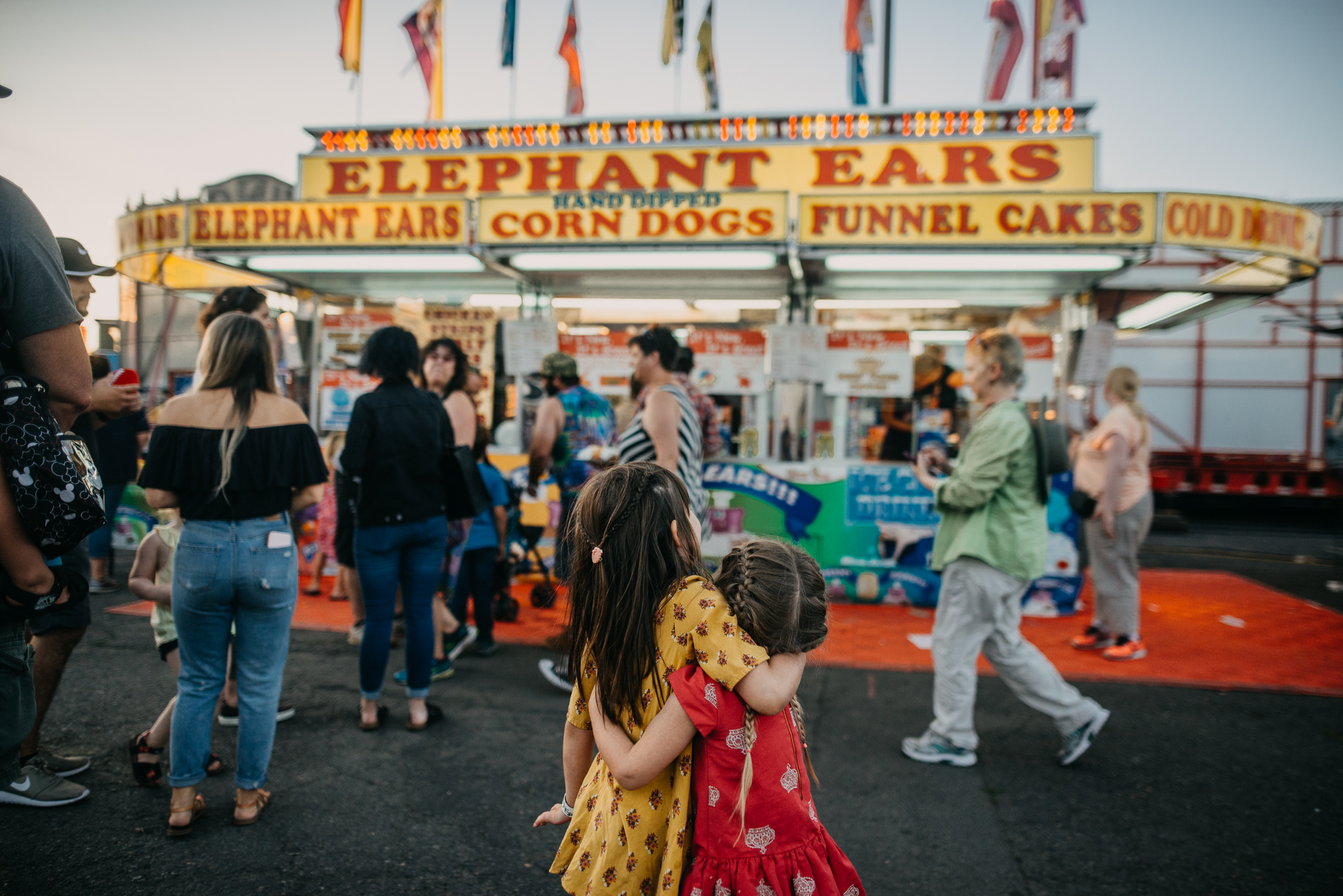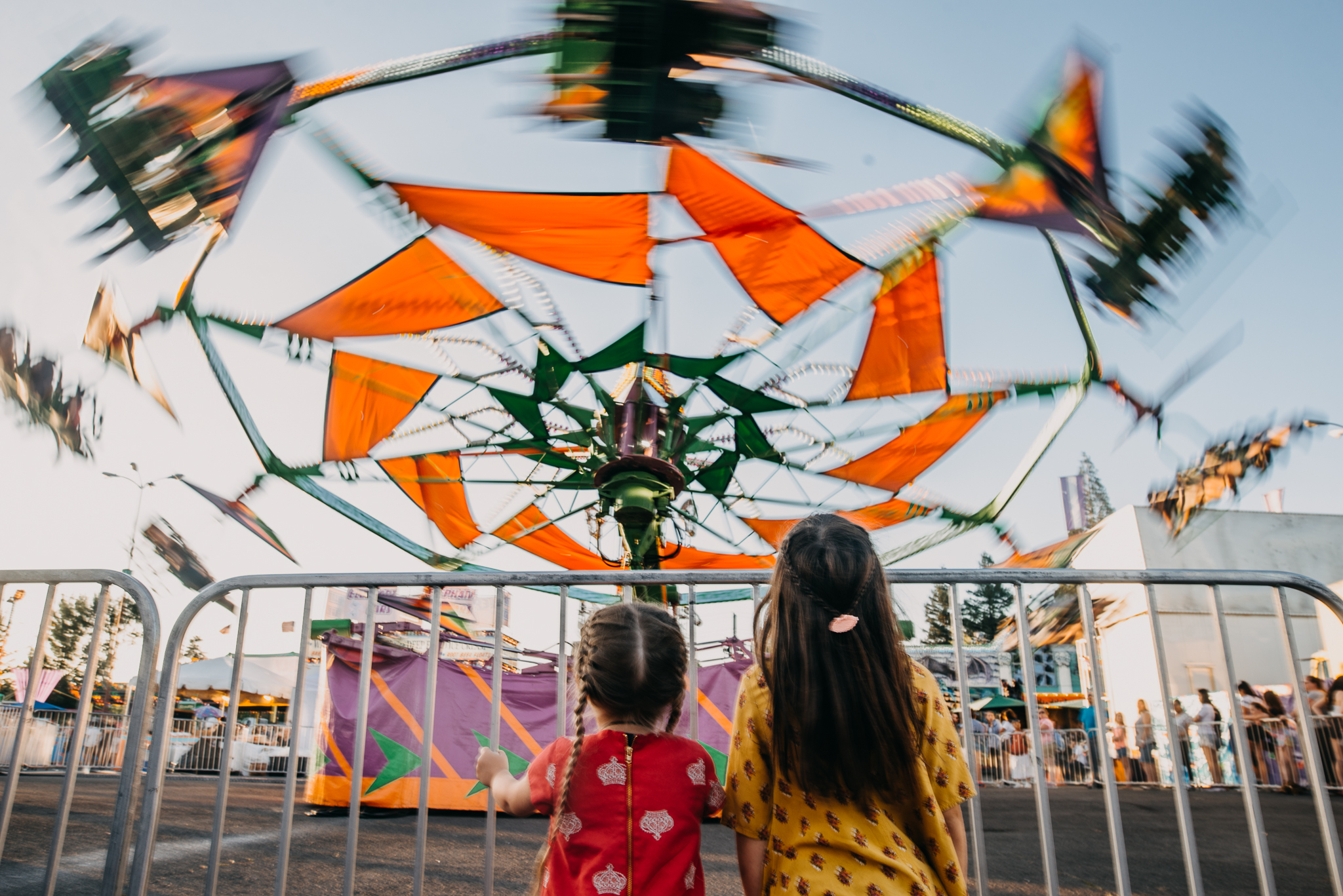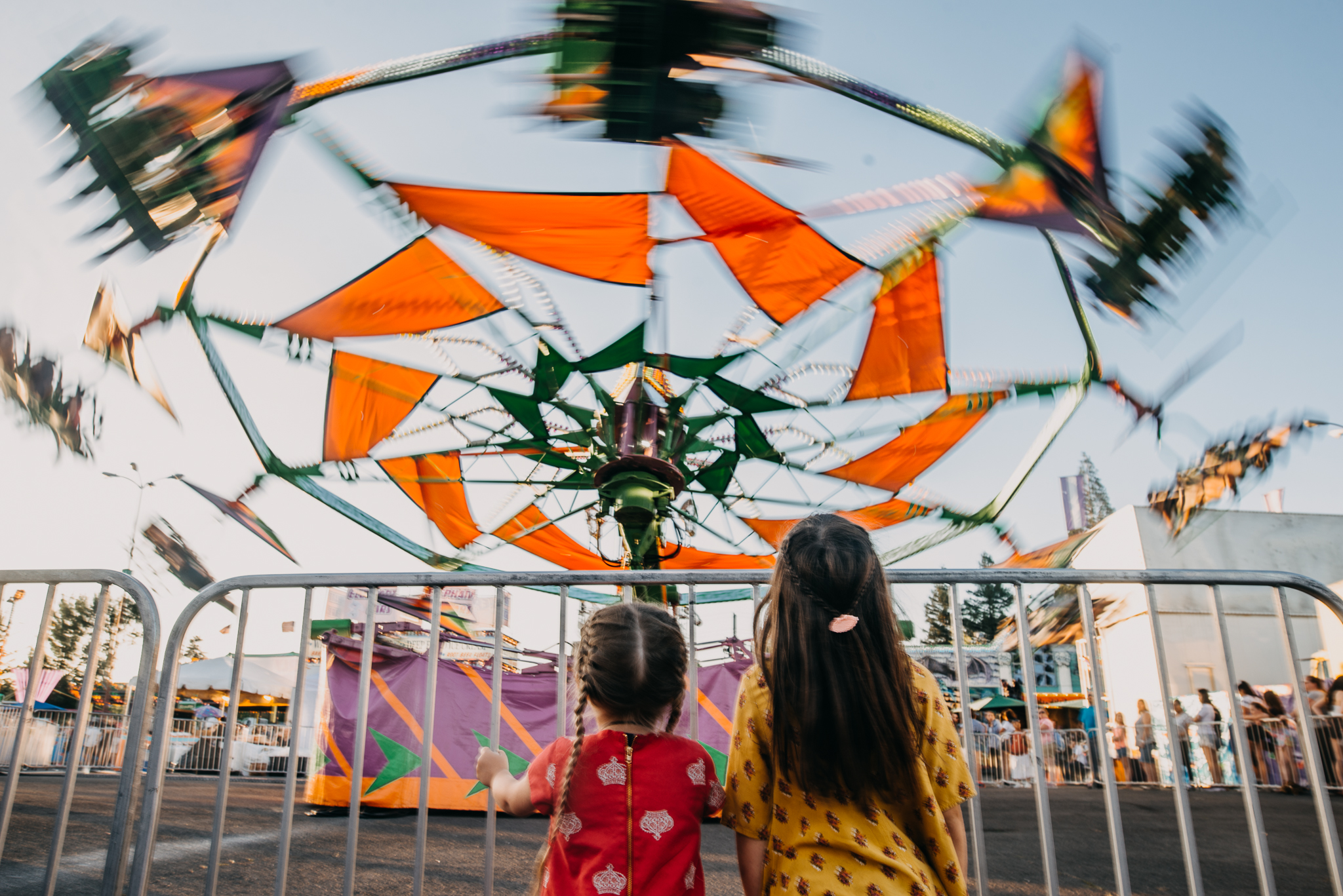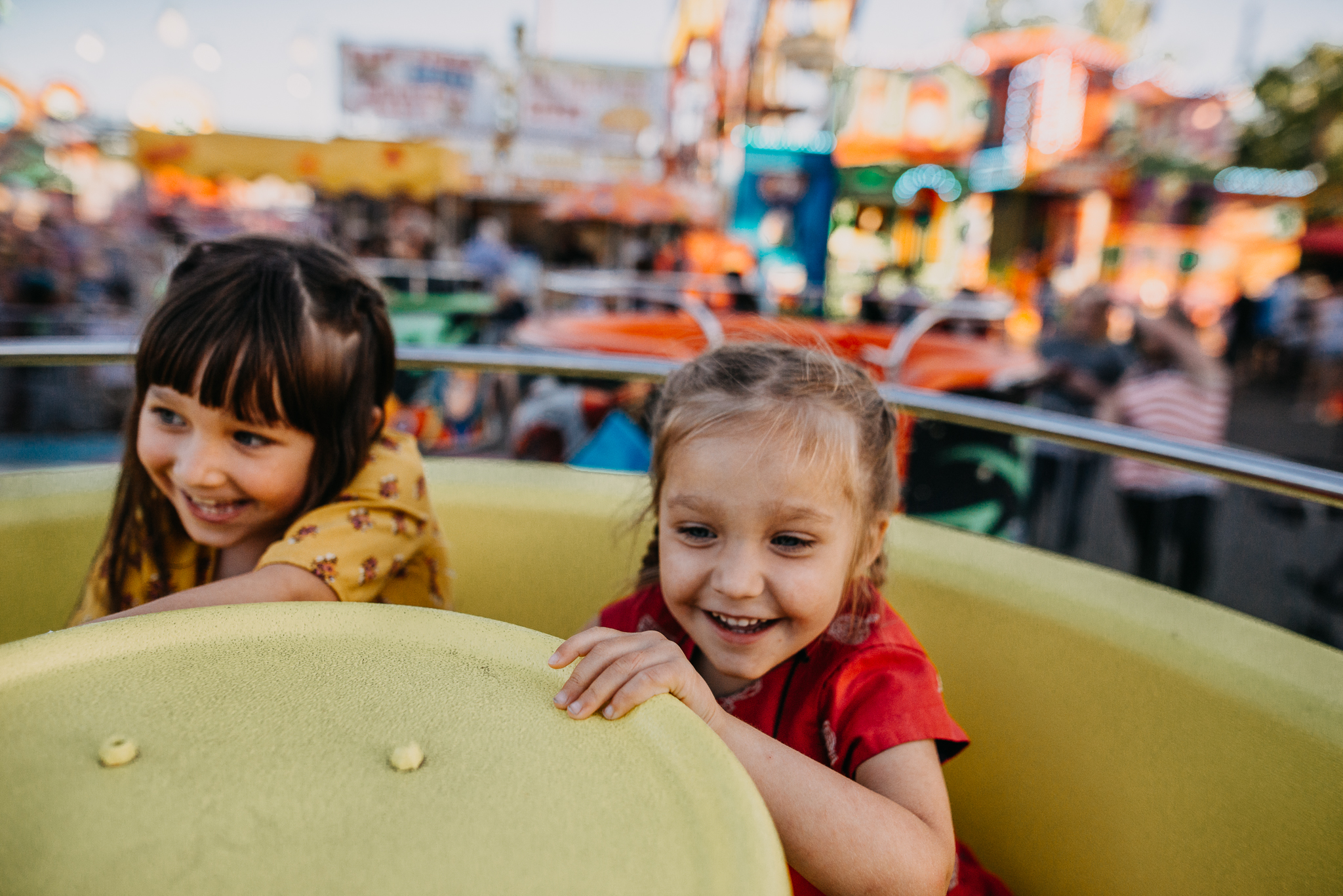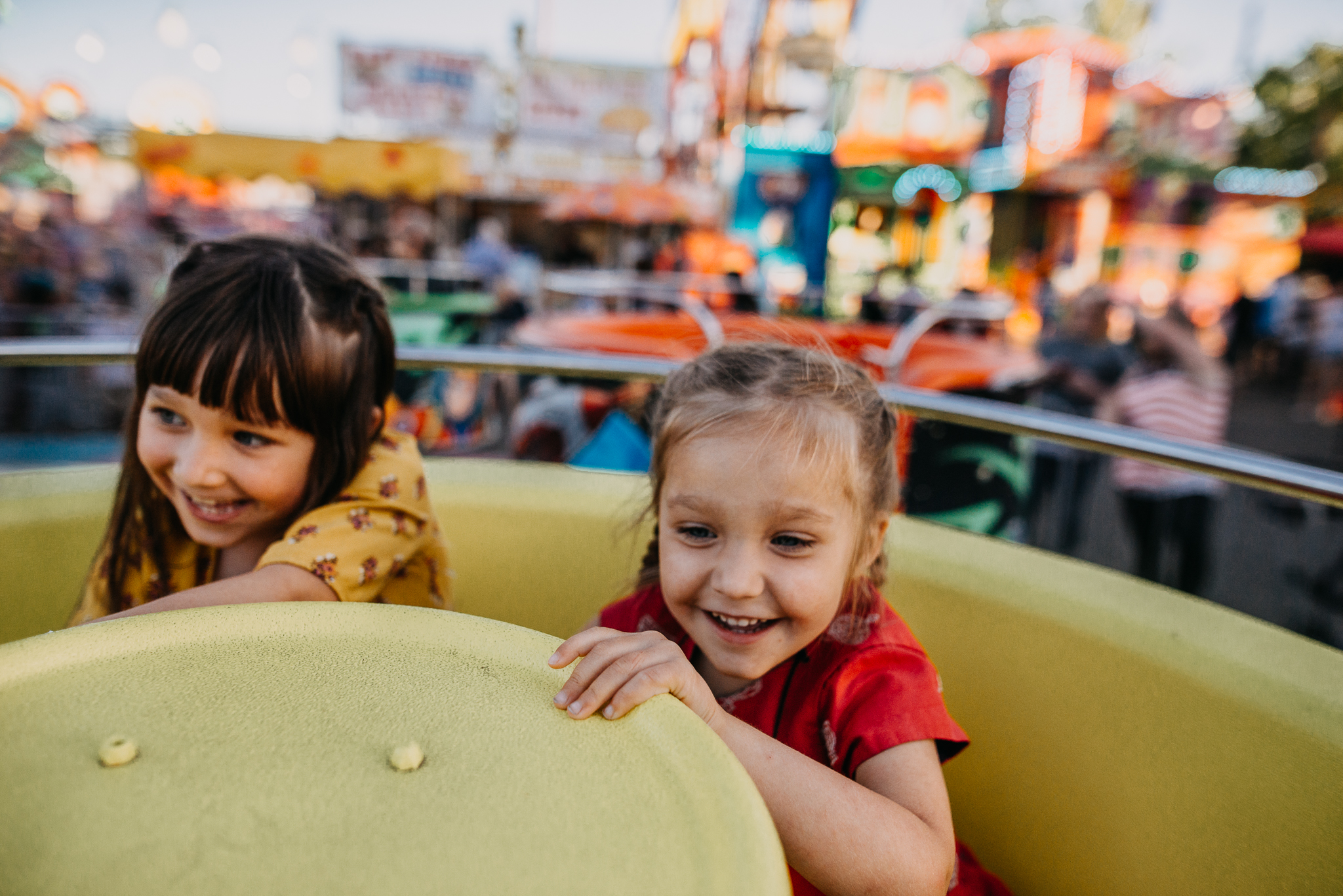 Water balloons are a necessity, of course. We've only done this once this summer but I'm pretty sure we'll have to do it again. I had a smile ear to ear watching you both have a epic battle with your daddy. We also marked off paint rocks, which you girls quickly hid all throughout the property.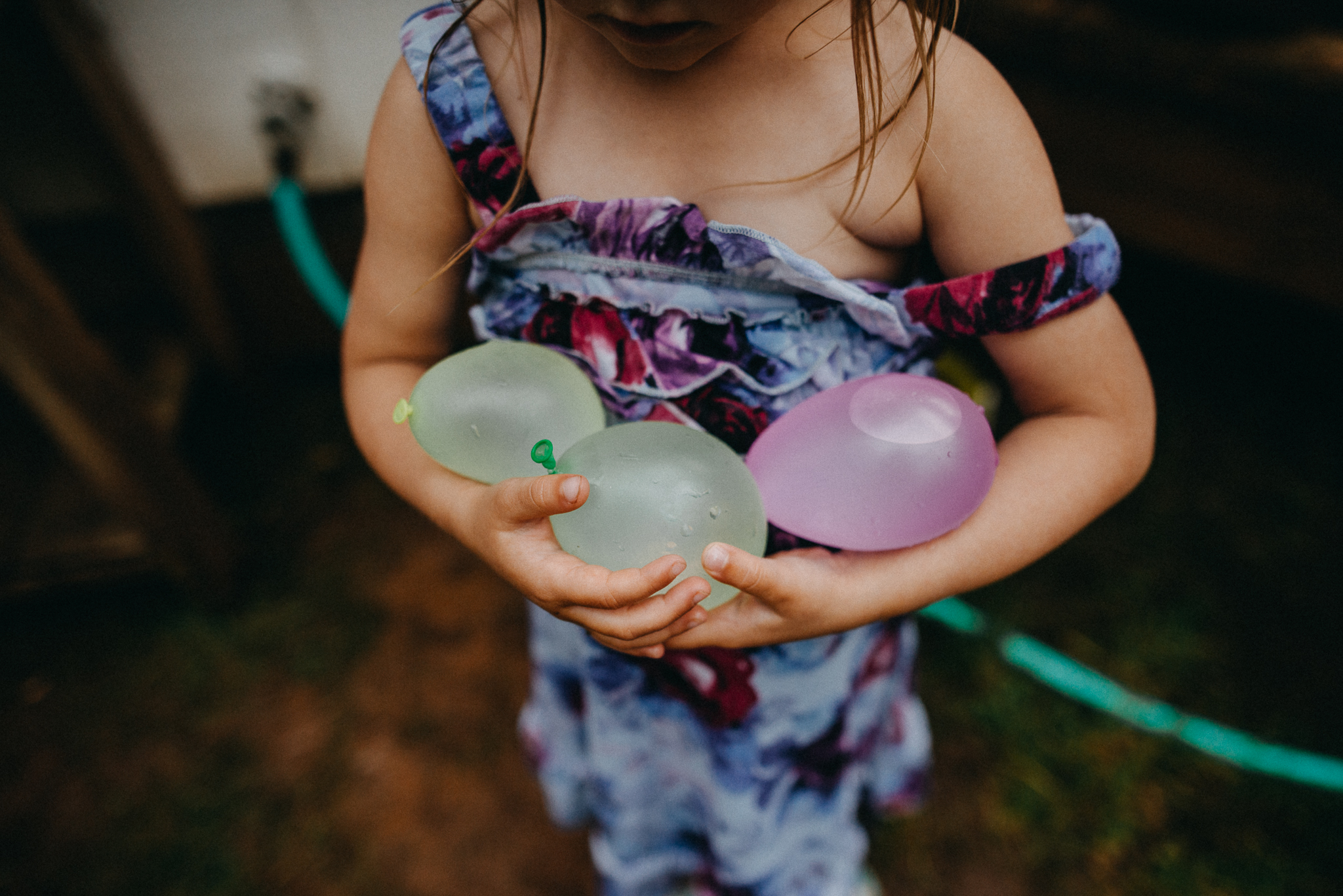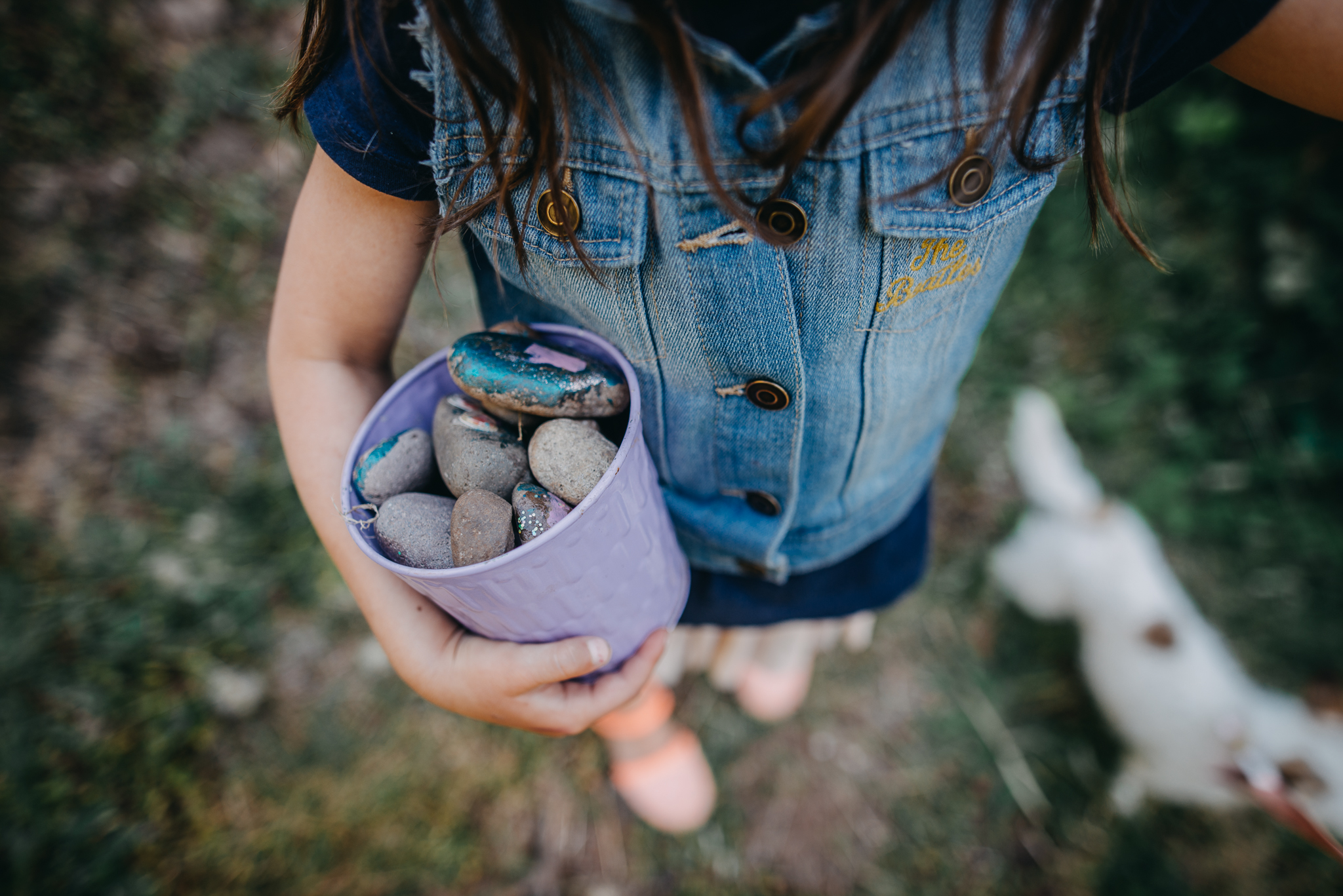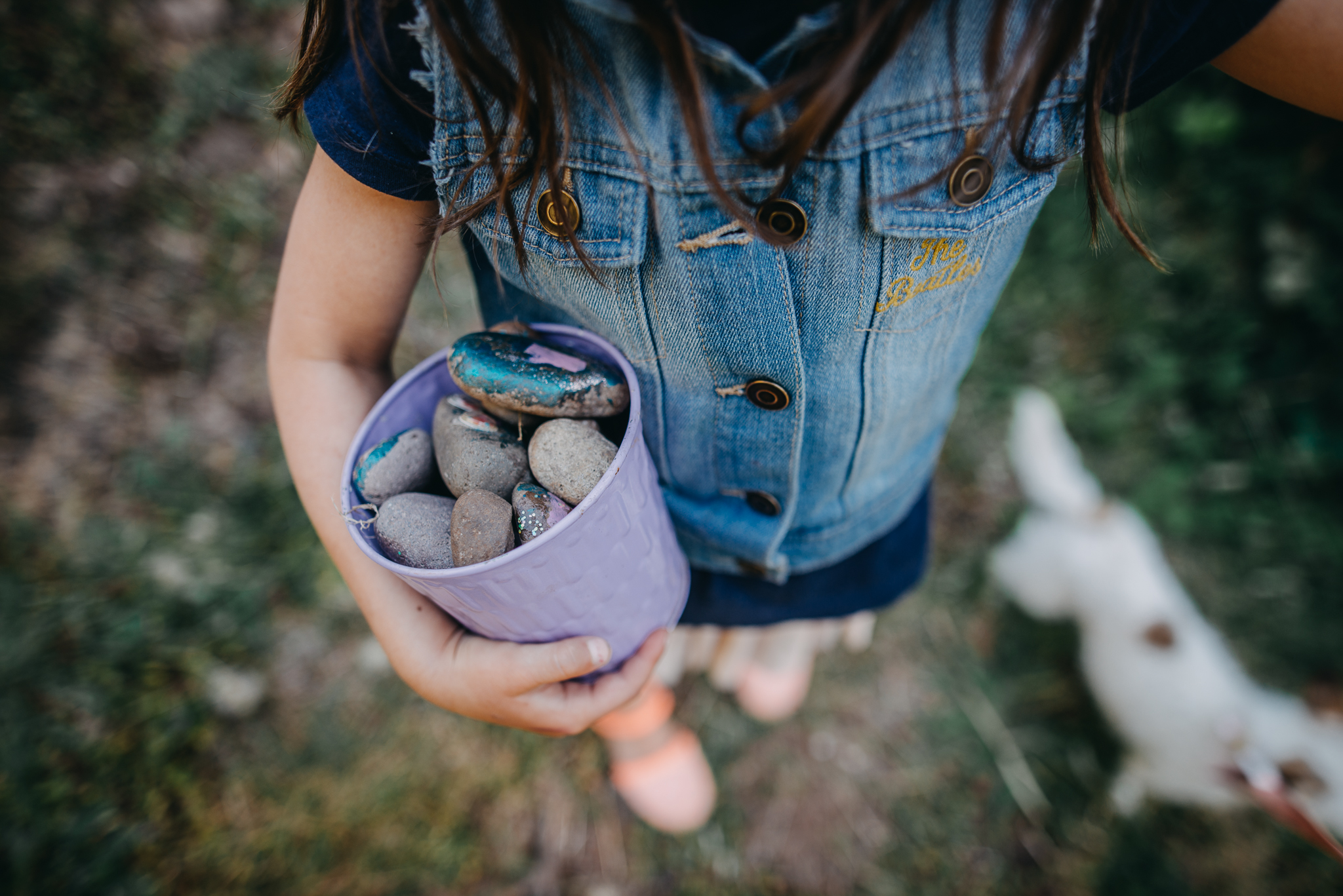 Another thing on your list was watch a baseball game. You girls certainly enjoyed it, and I was brought back to my childhood as well as most of my Sundays at my grandparents house baseball on the radio was the background noise. A little ice cream sweetened up the game even more.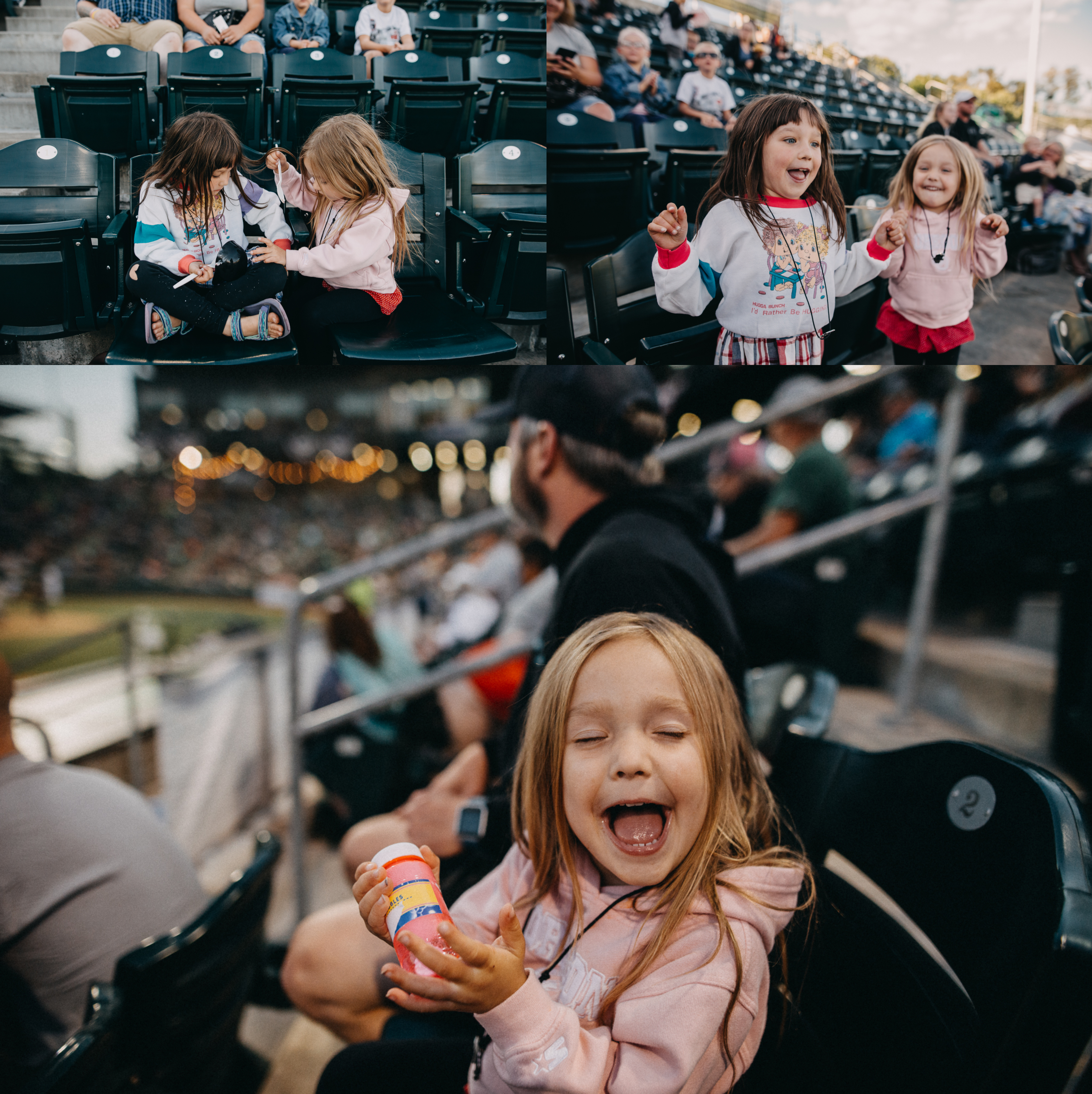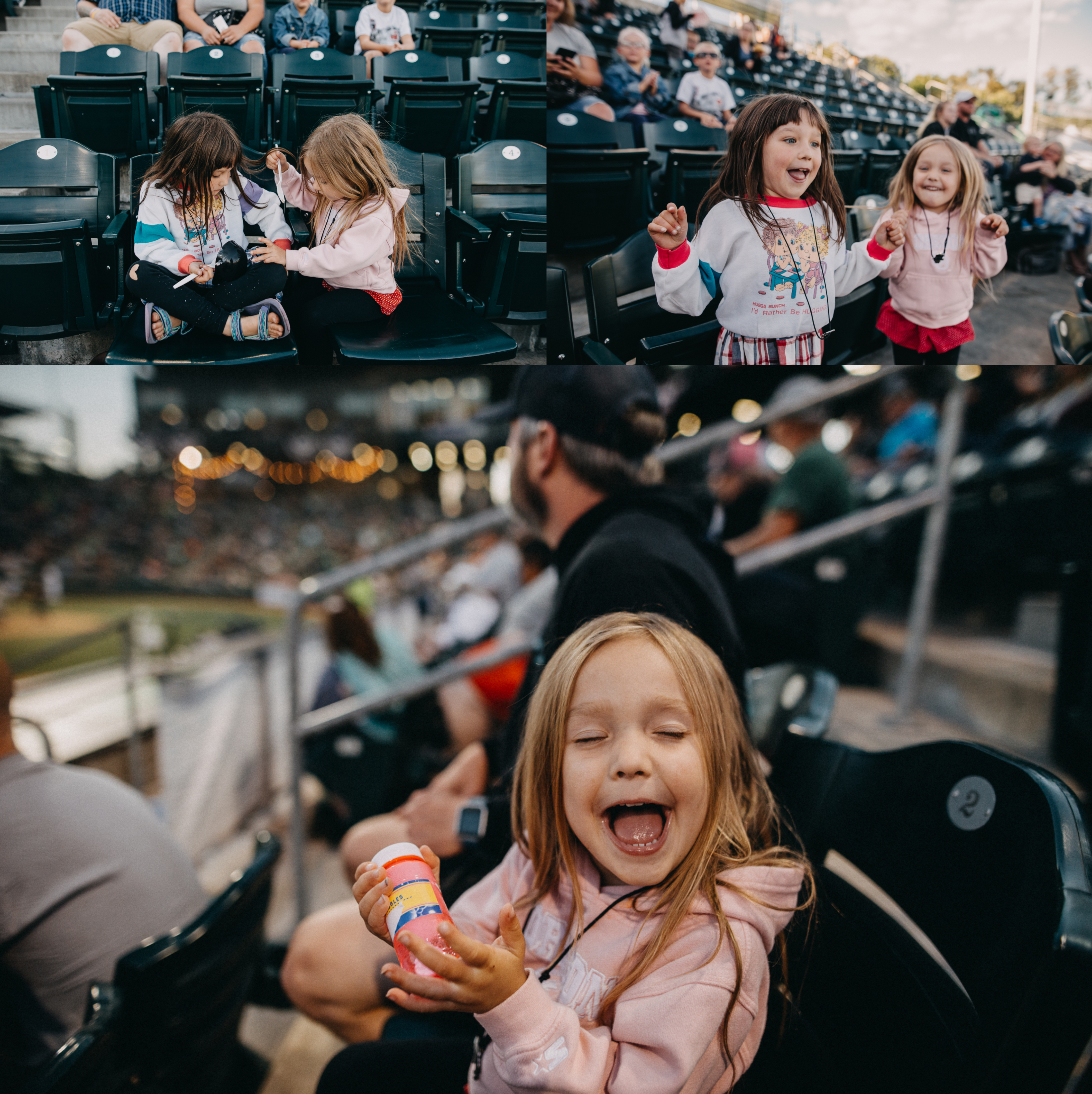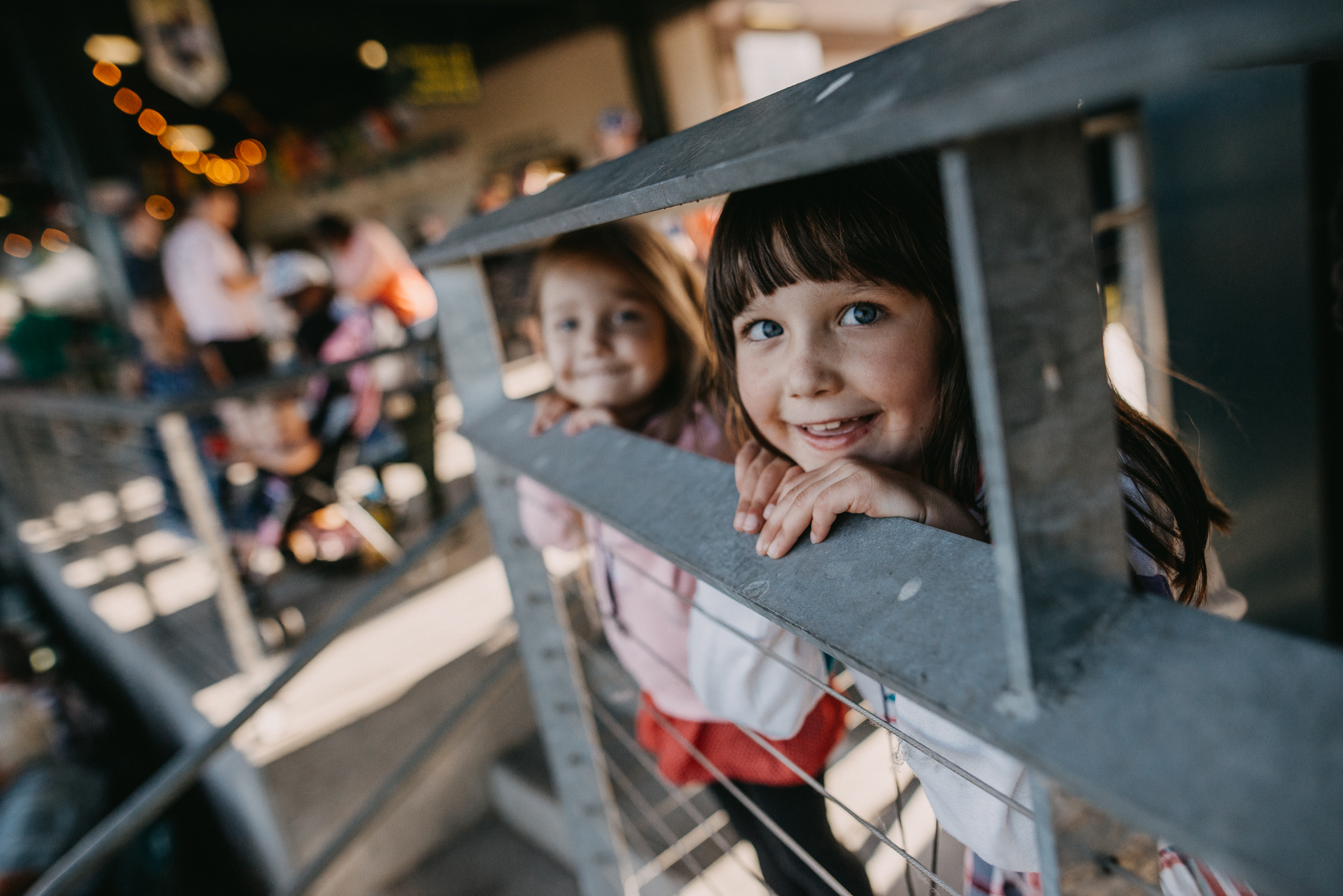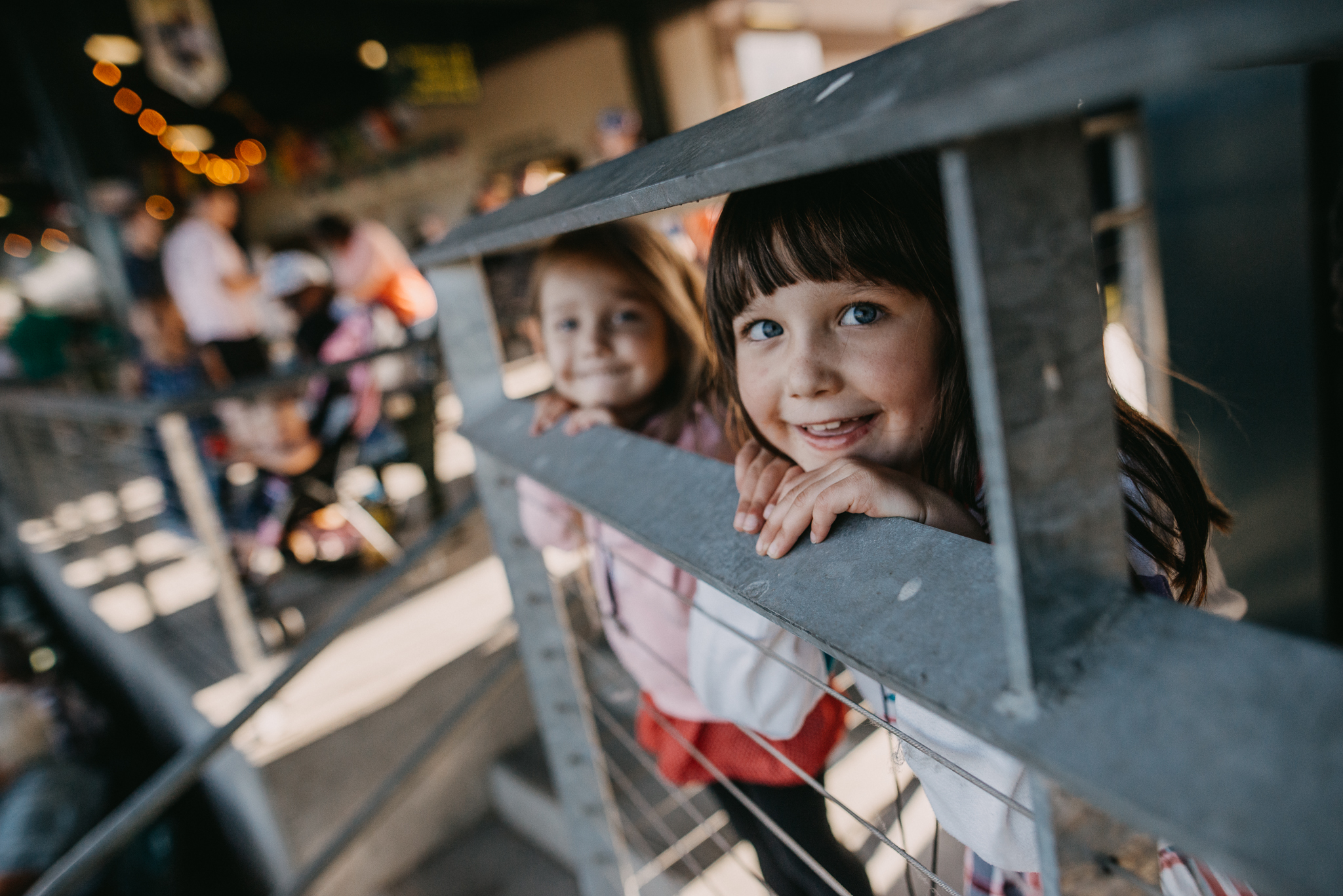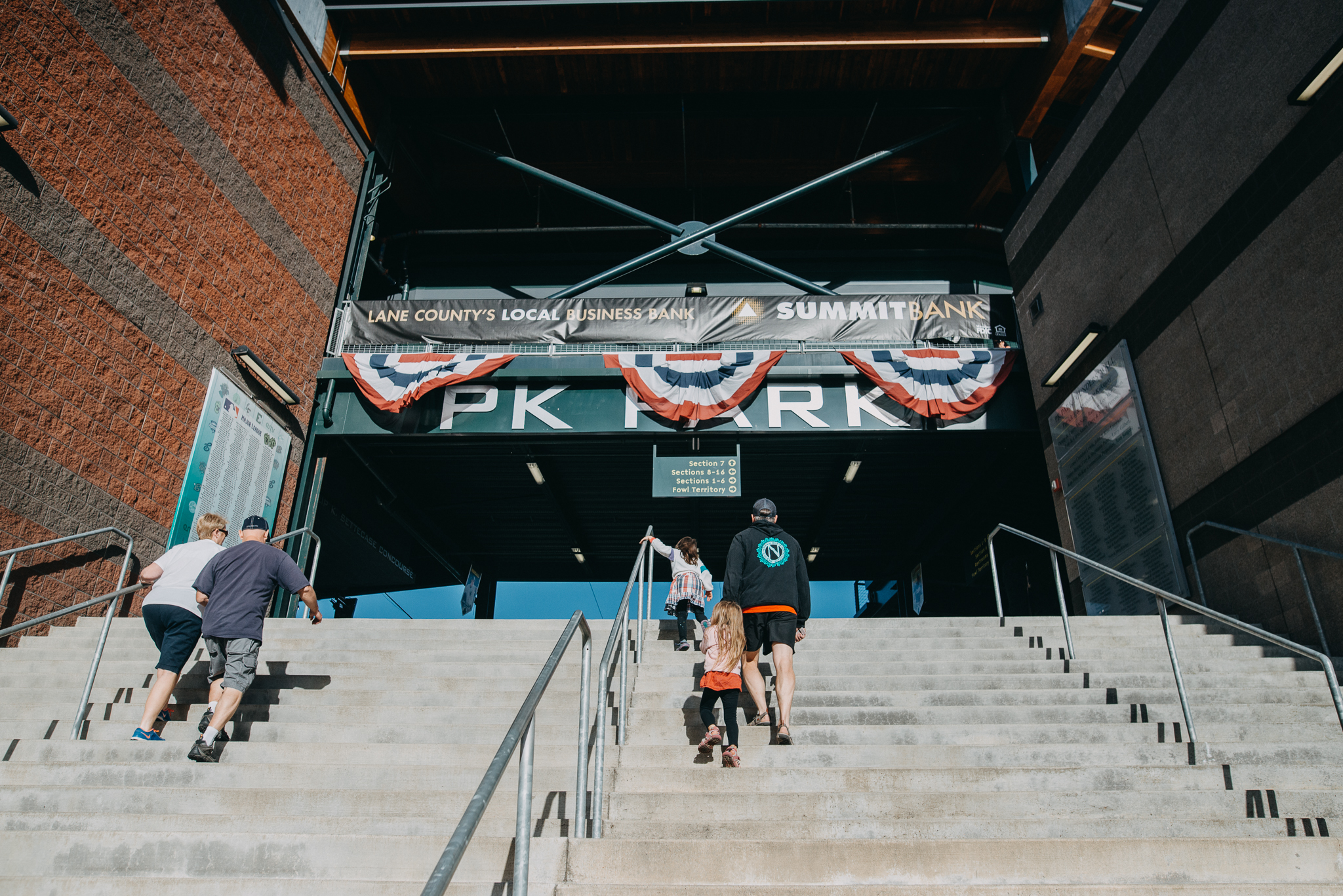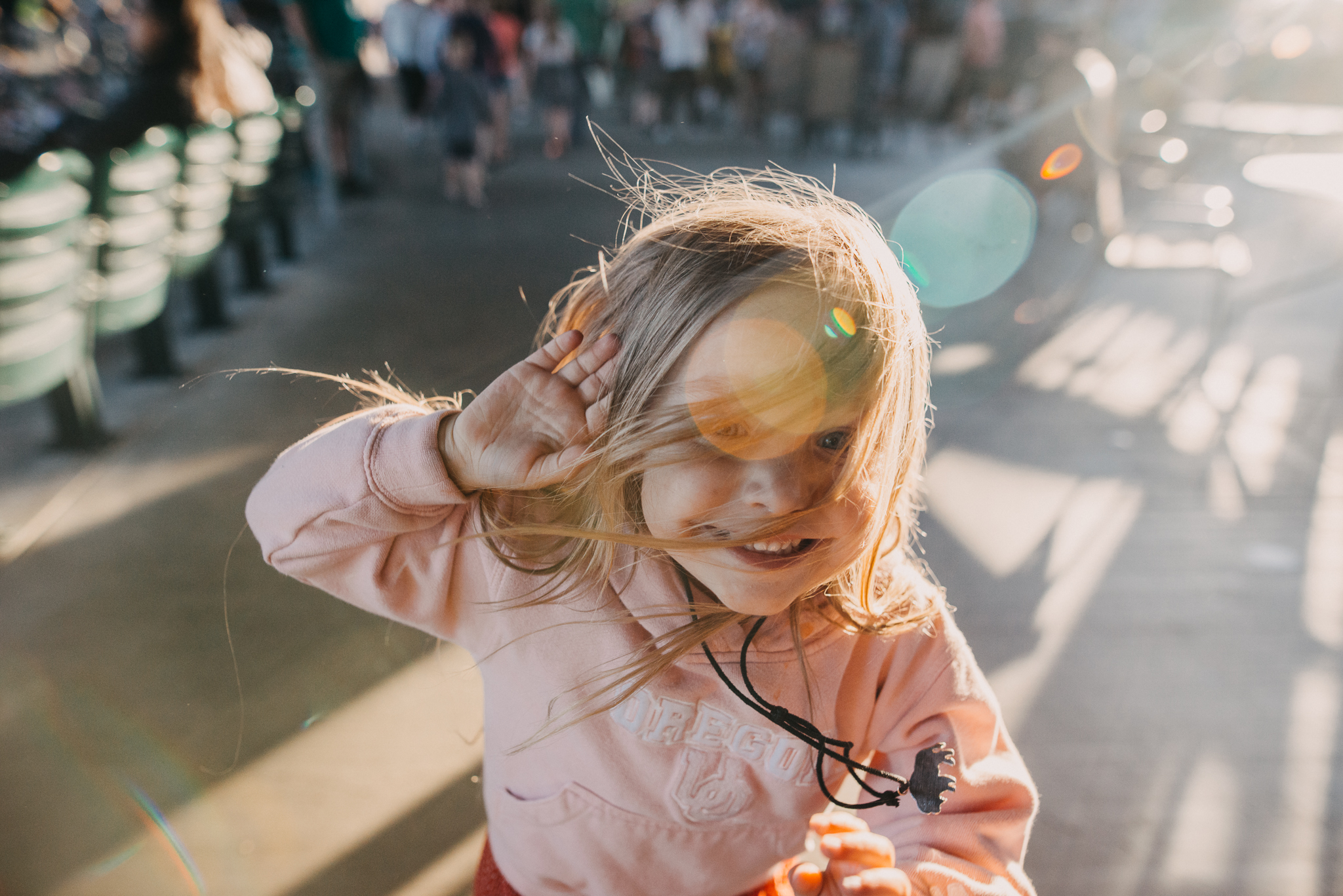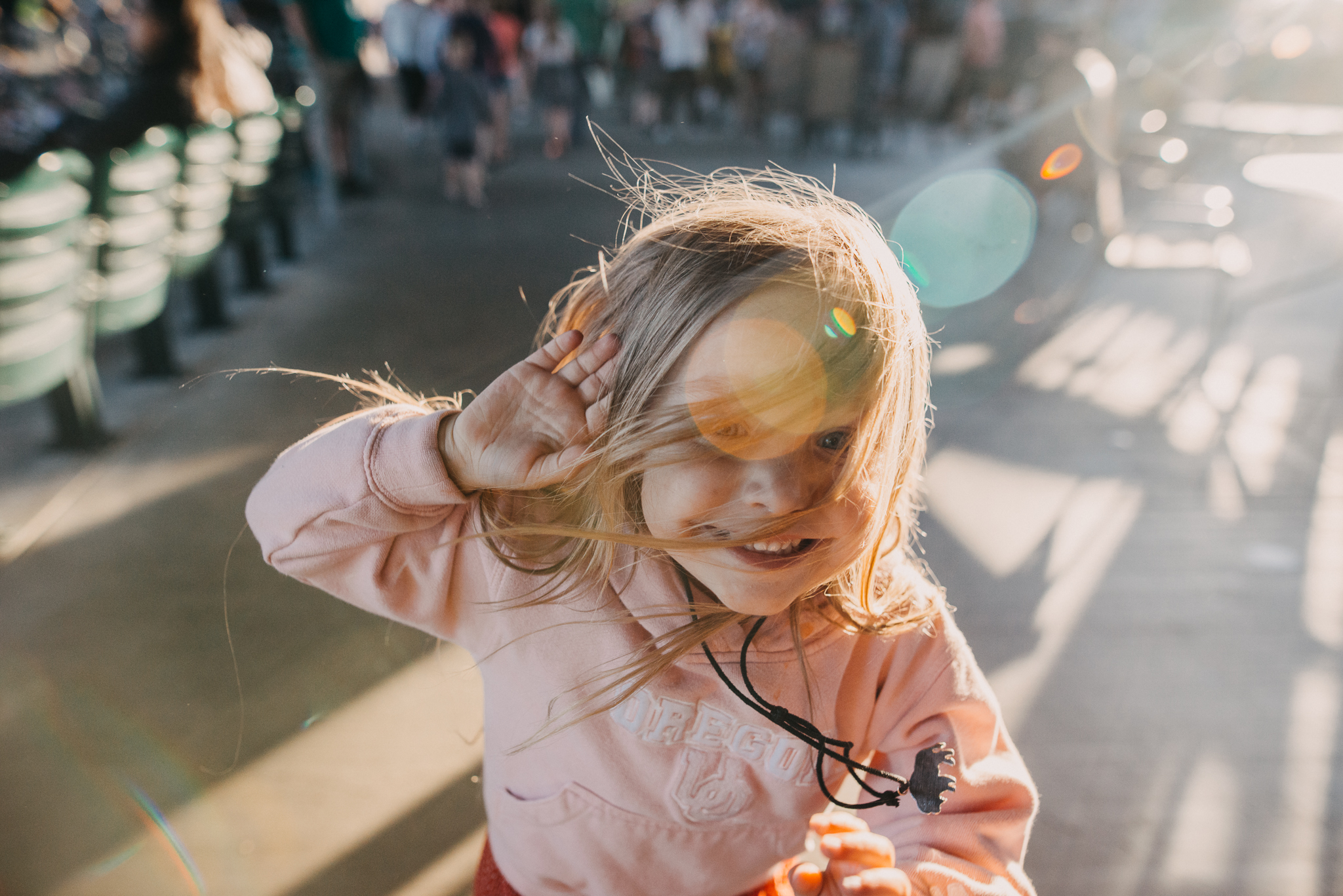 So there it is, our summer thus far. Summers about half over, and our list is over half complete. I find watching the two of you navigate through this season (really all seasons) brings me right back to my childhood, experiencing that joy all over again. But really, motherhood is just that. It's reliving the most simple moments, and remembering the little things are really the big things. It's relishing these memories I know someday I'll ache for when you're both adults and have more going on in life than simple summers with mom & dad. But for now I'll make lists and savor every little-big moment of this season with the two of you by my side.
Please go to Min Mohd, the next artist in our Artefact Motherhood blog circle and continue through all the artists until you get back to me! To learn more about Artifact Motherhood, click here.