This is a story that's been a long time coming. I remember working a night shift many years ago with a lovely lady named Araminta. I was immediately drawn to her smile and her sweet, upbeat personality.  We opened up to each other one night, talking about trying to conceive. You see, we both had been trying for years to get pregnant to no avail, and working where we work (obstetrics) was getting harder and harder to do. We'd vent, get angry. We'd cry and sometimes even laugh. But we always had hope.
My daughter was eventually born after 4 years of infertility. But my heart always ached for Minta and her husband Joel. It wasn't fair their time hadn't come yet.
Fast forward 4 more years (that's 8 years of infertility!), and a little love named Grace enters the picture. Minta and Joel had only five days notice before she entered their lives. Their time had finally come. When I asked Minta if I could share a bit of their story, she excitedly said yes and added this: "For me, Grace is a lifelong dream come true. My goal in life was to be a mom. Being a nurse was a means to get there. For Joel, he didn't realize how much he needed to be a dad and he loves her so deeply."  And let me tell you this – their love for her is tangible. We met at a busy tree farm for this shoot, and I noticed a lot of strangers there smiled at Joel and Minta as they laughed, chased, and loved on little Grace. I don't know if they realize how much their happiness shines. Years of prayers and waiting make people shine just a bit brighter I think.
But enough of my sappy words. Press play and take in the love.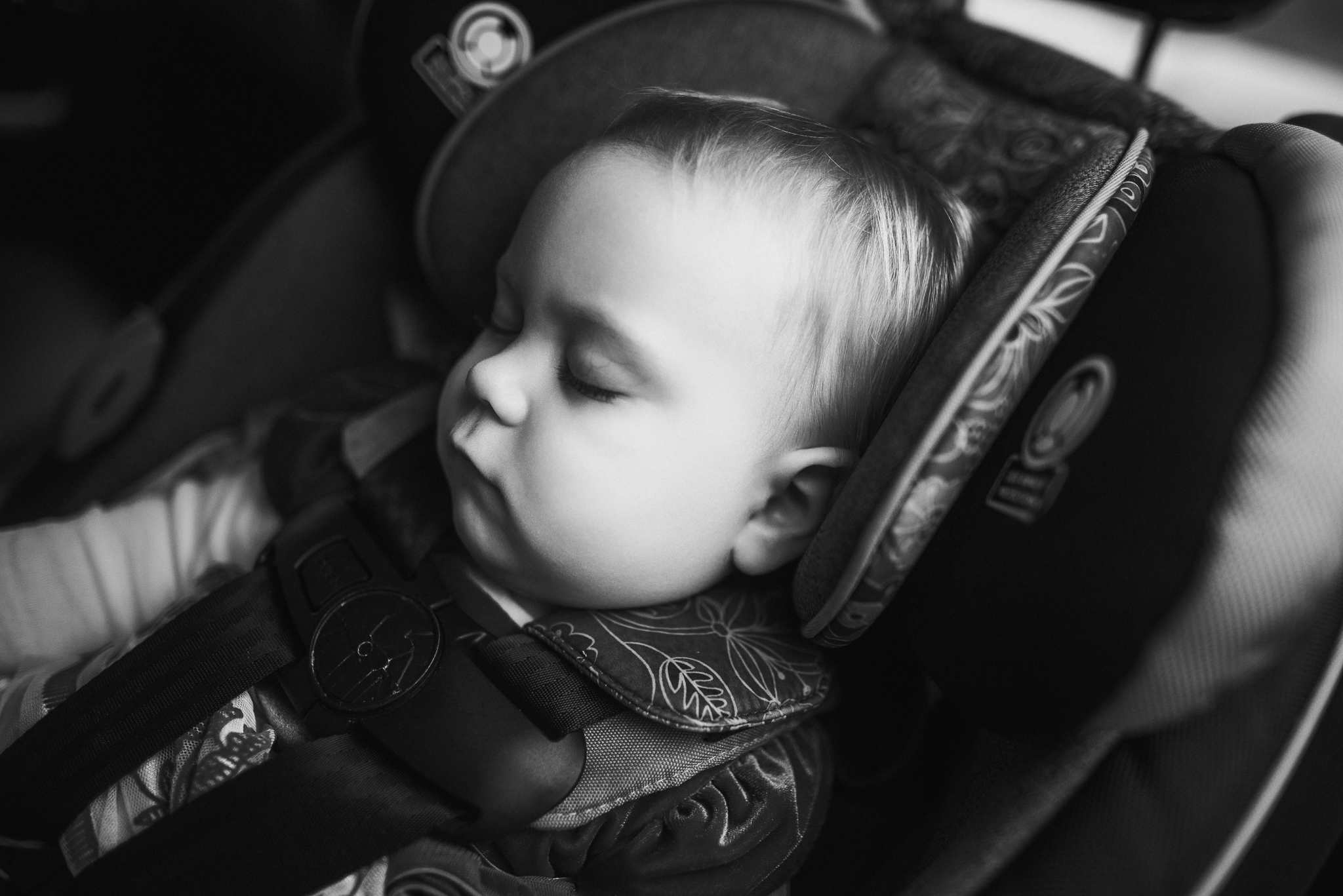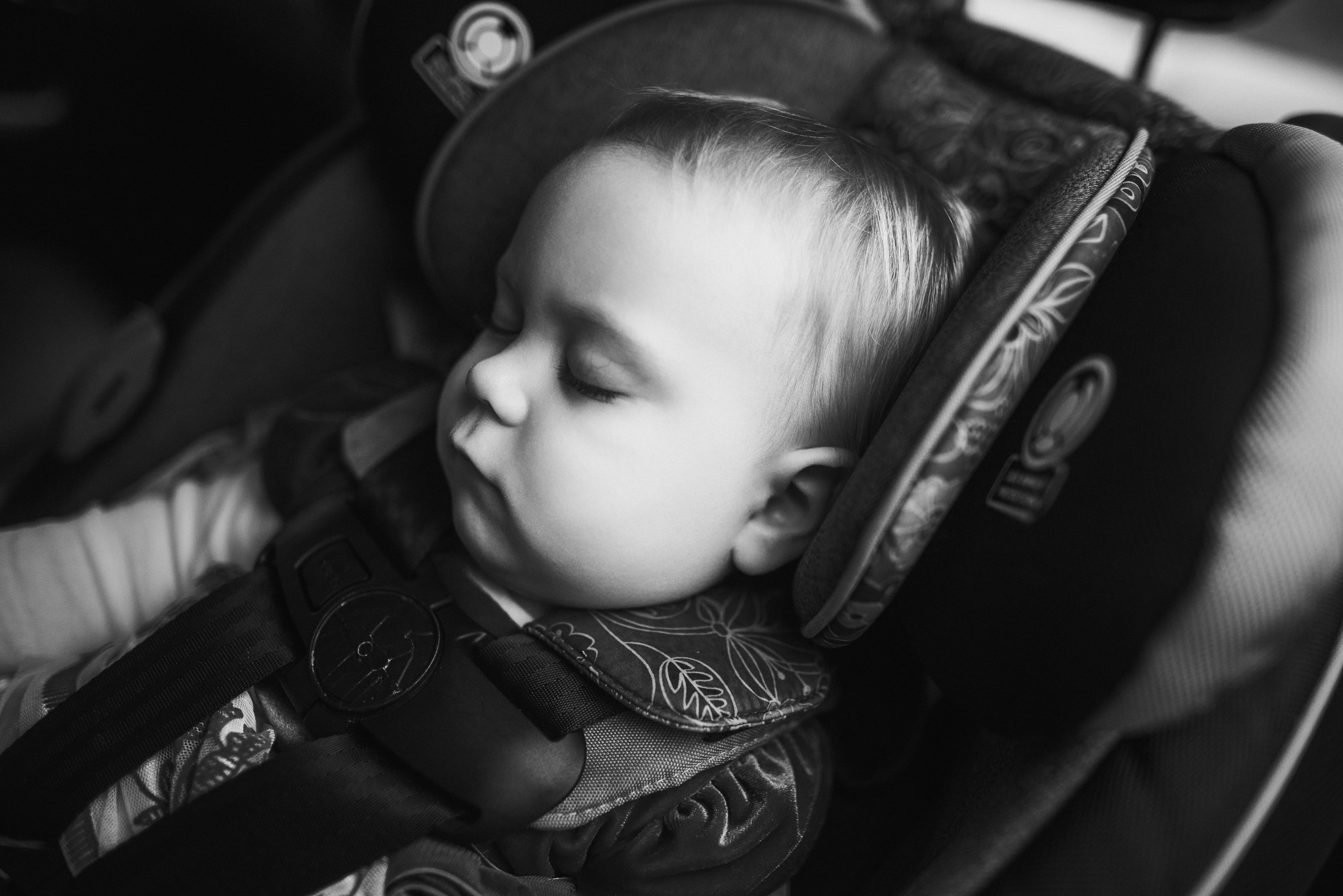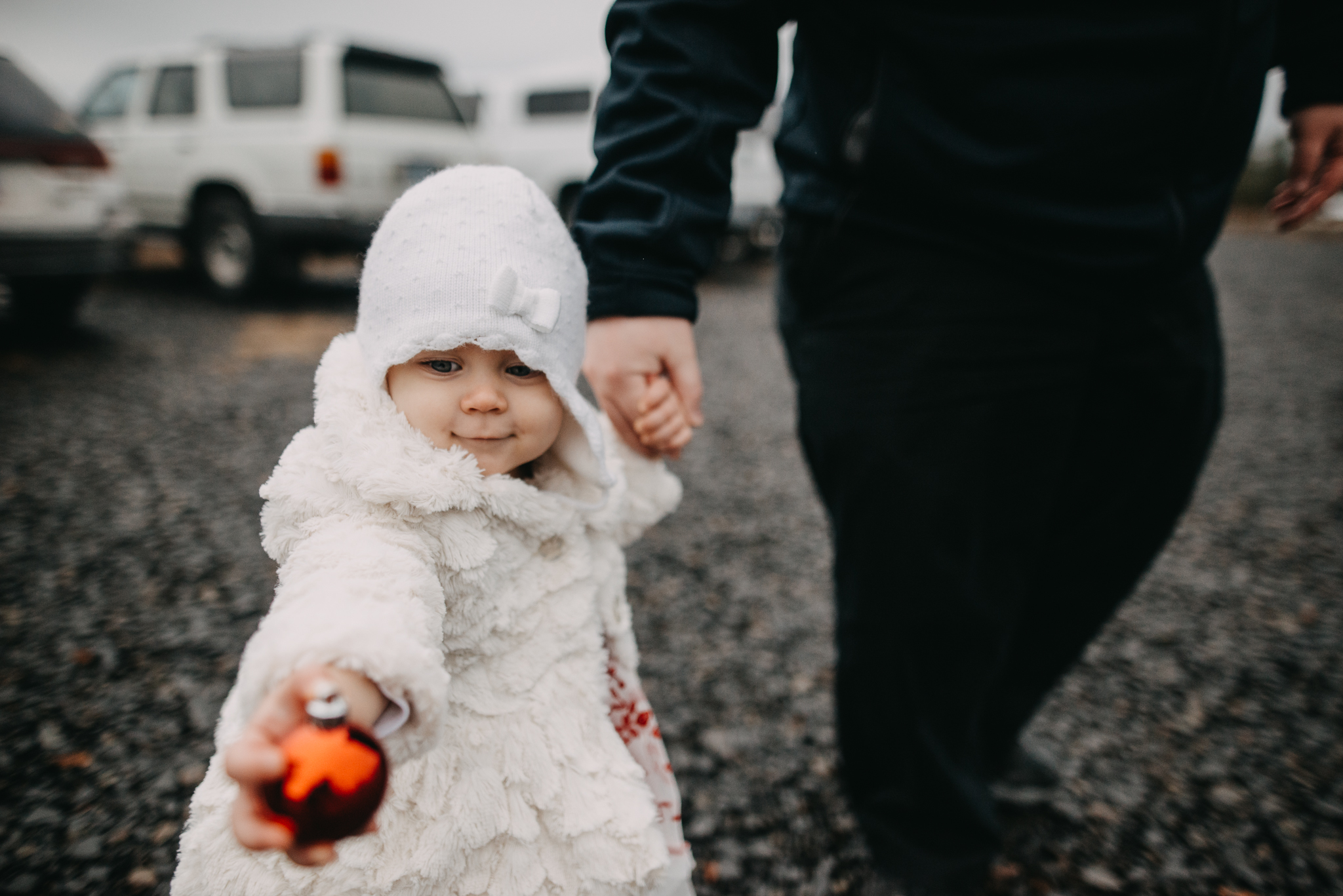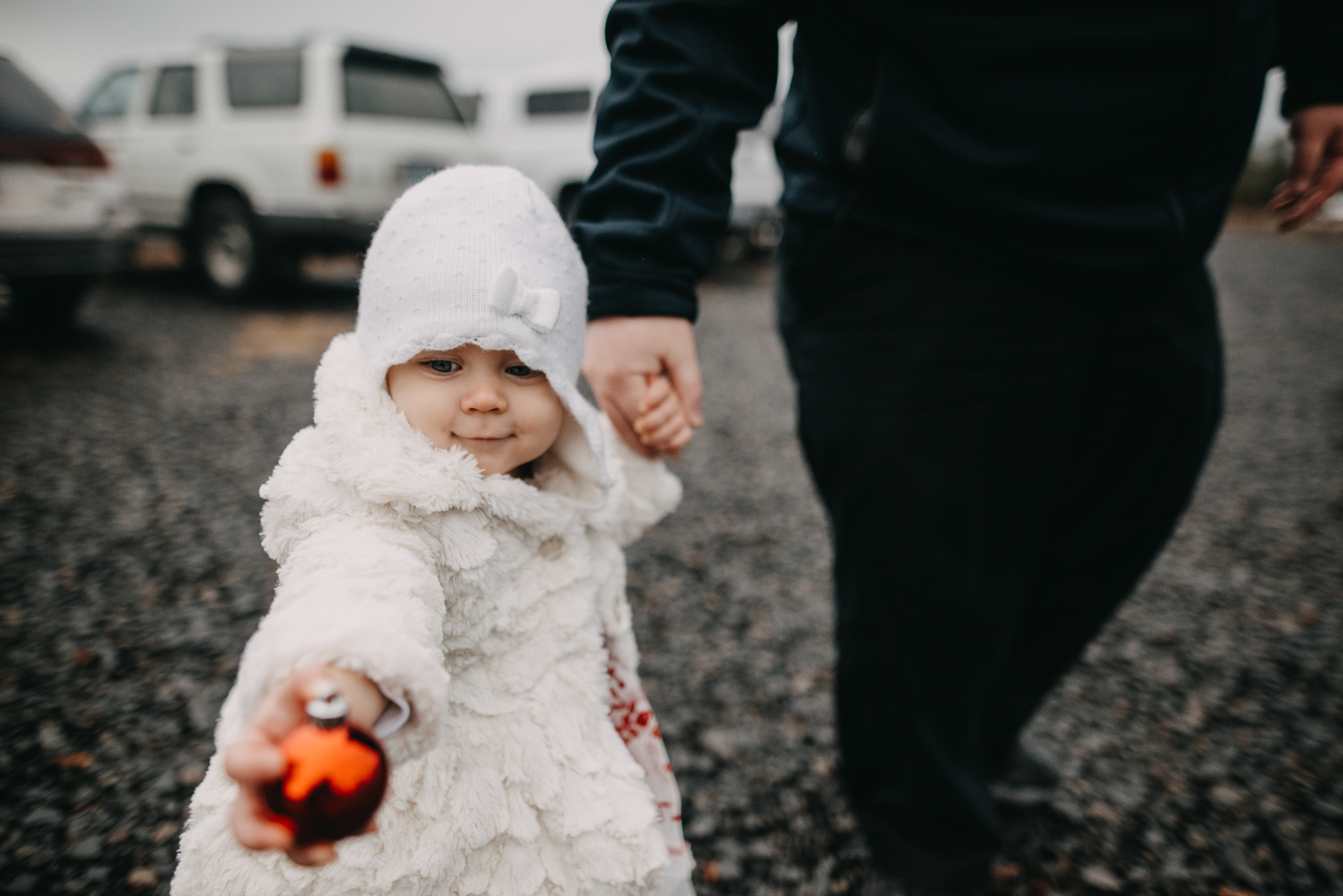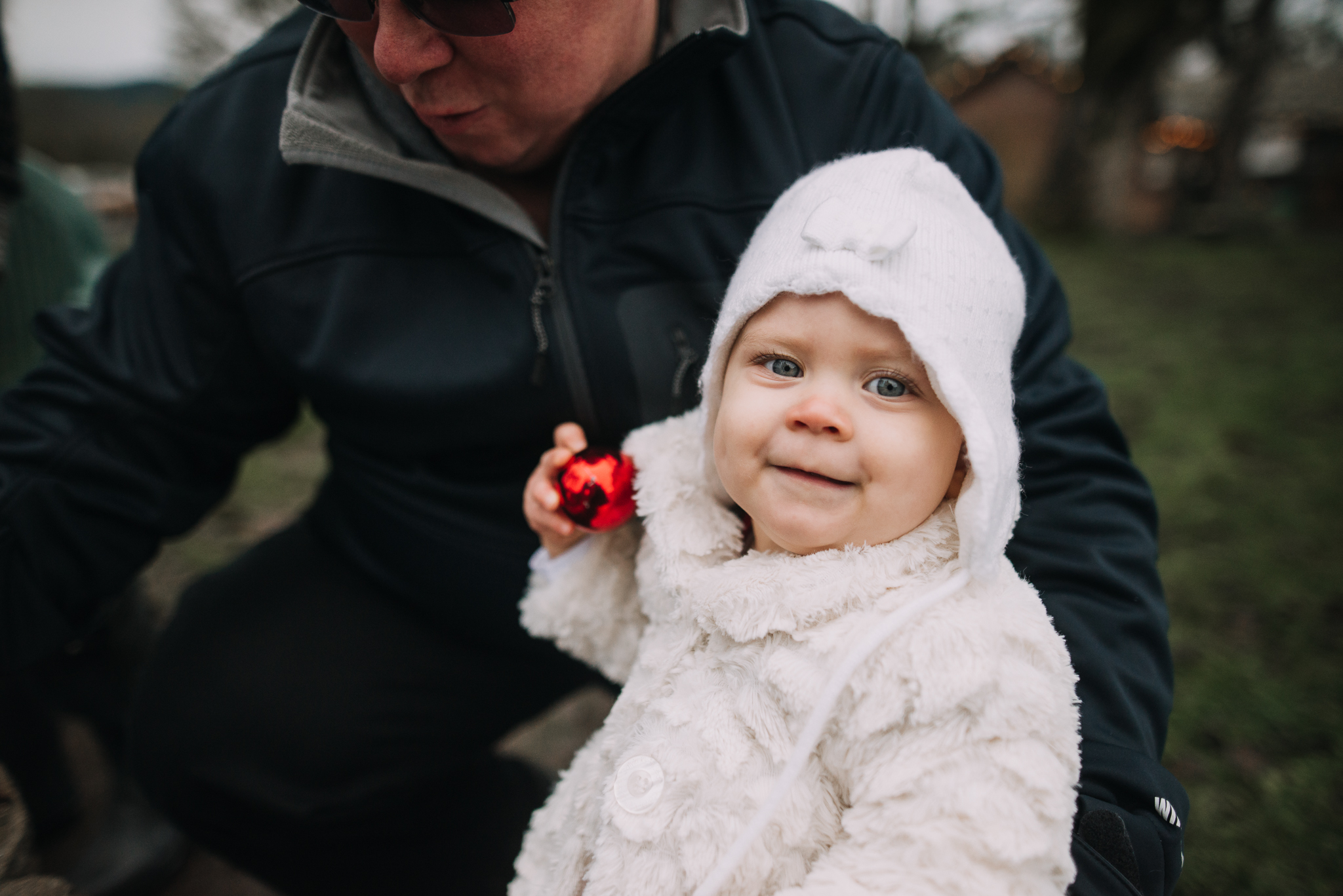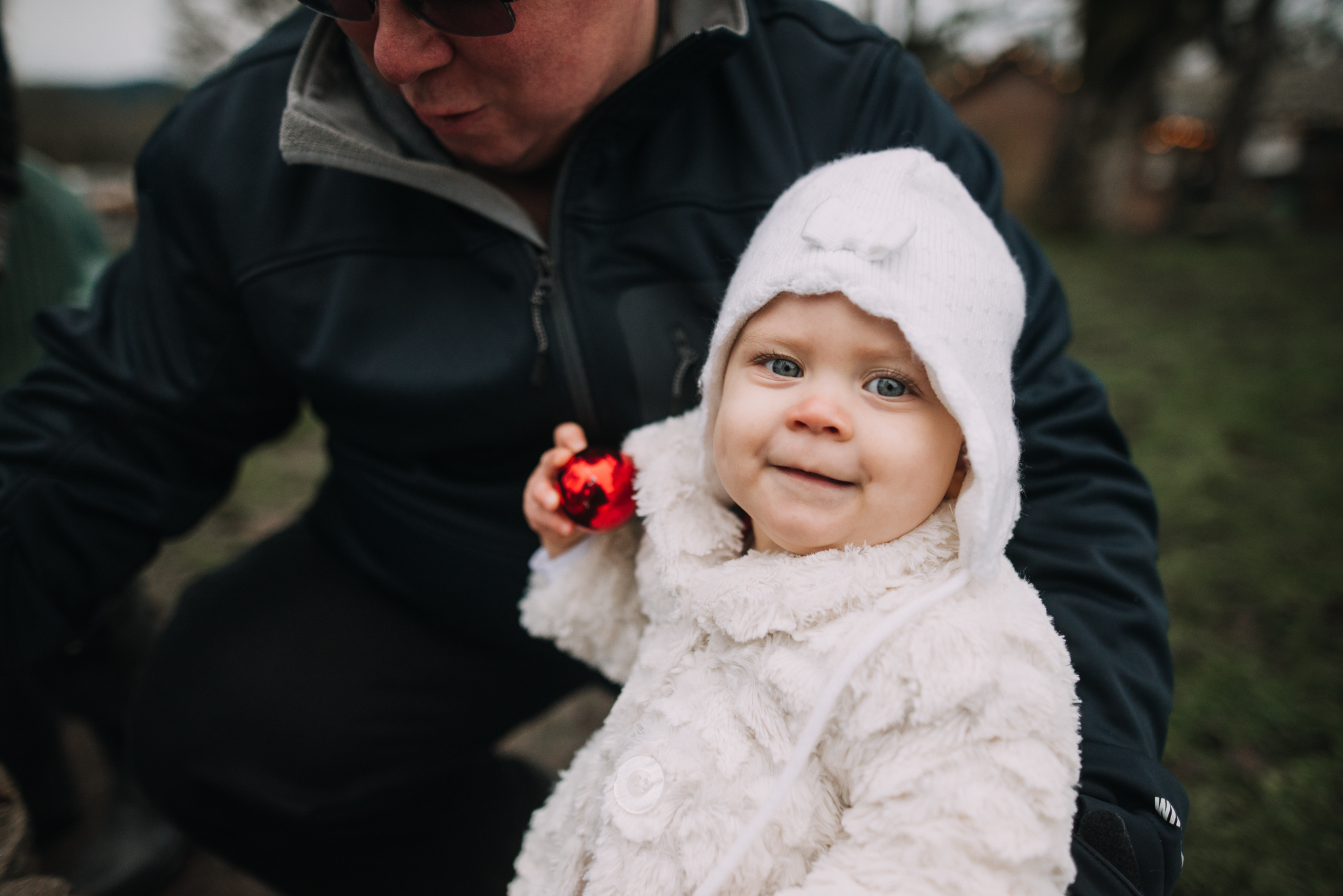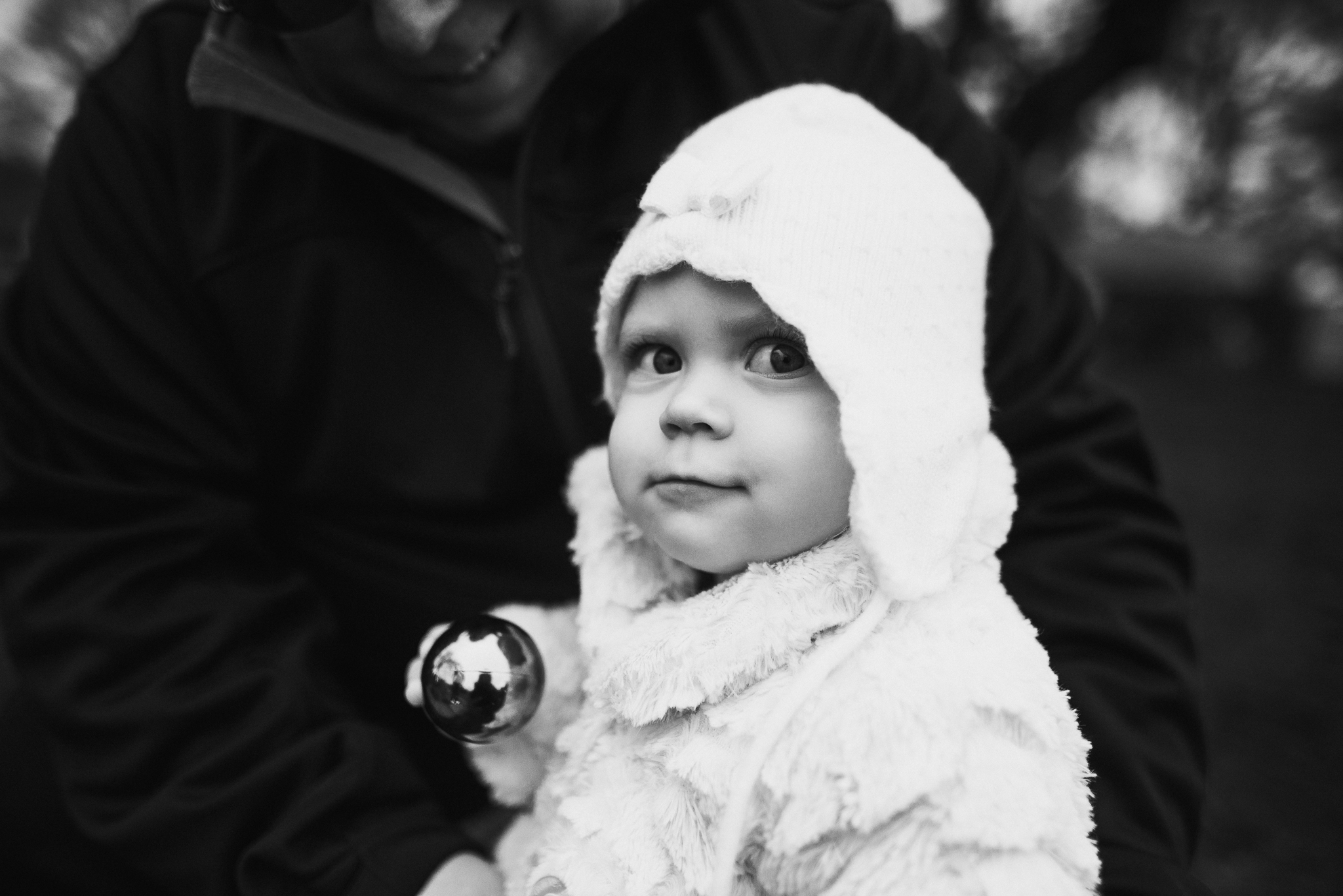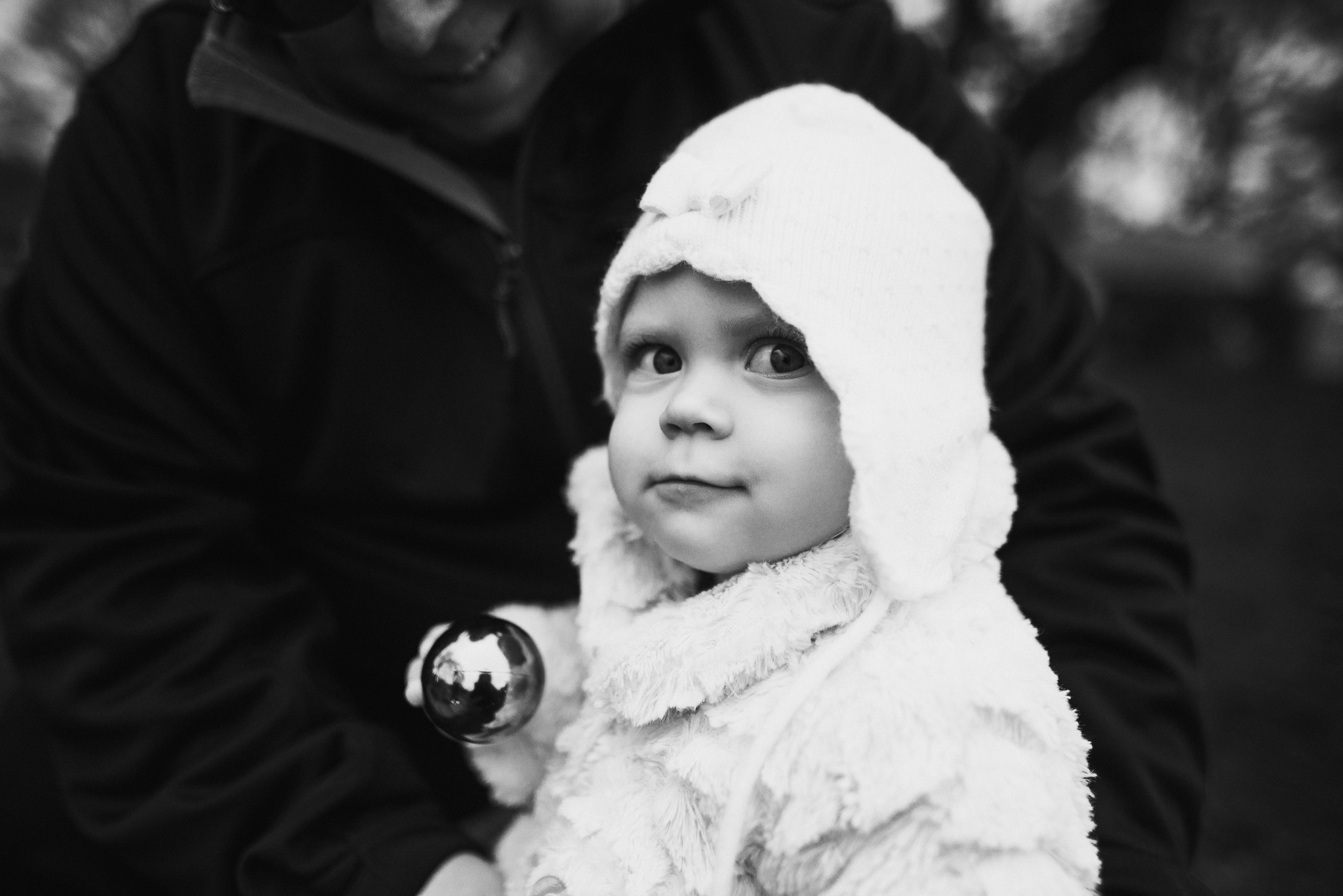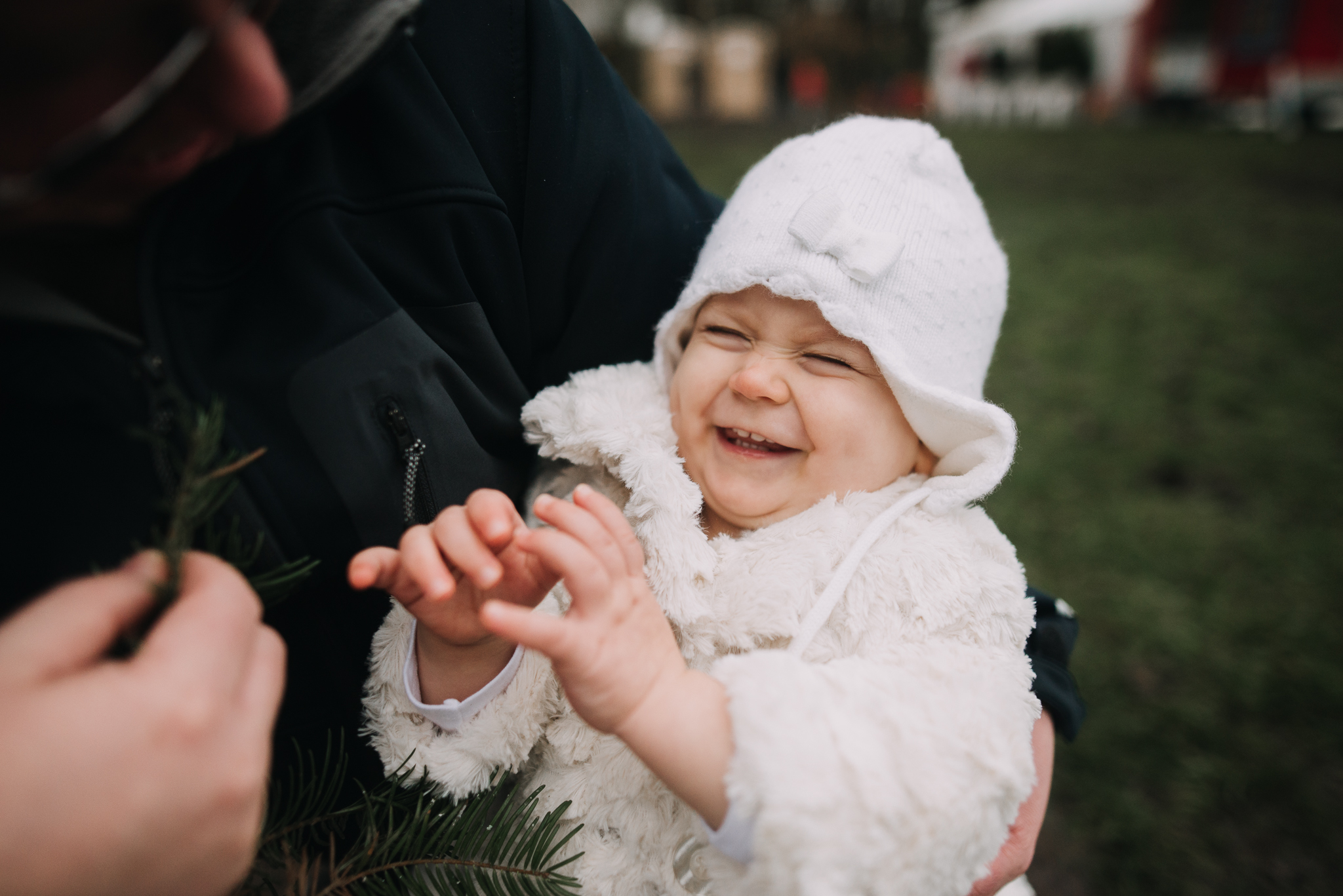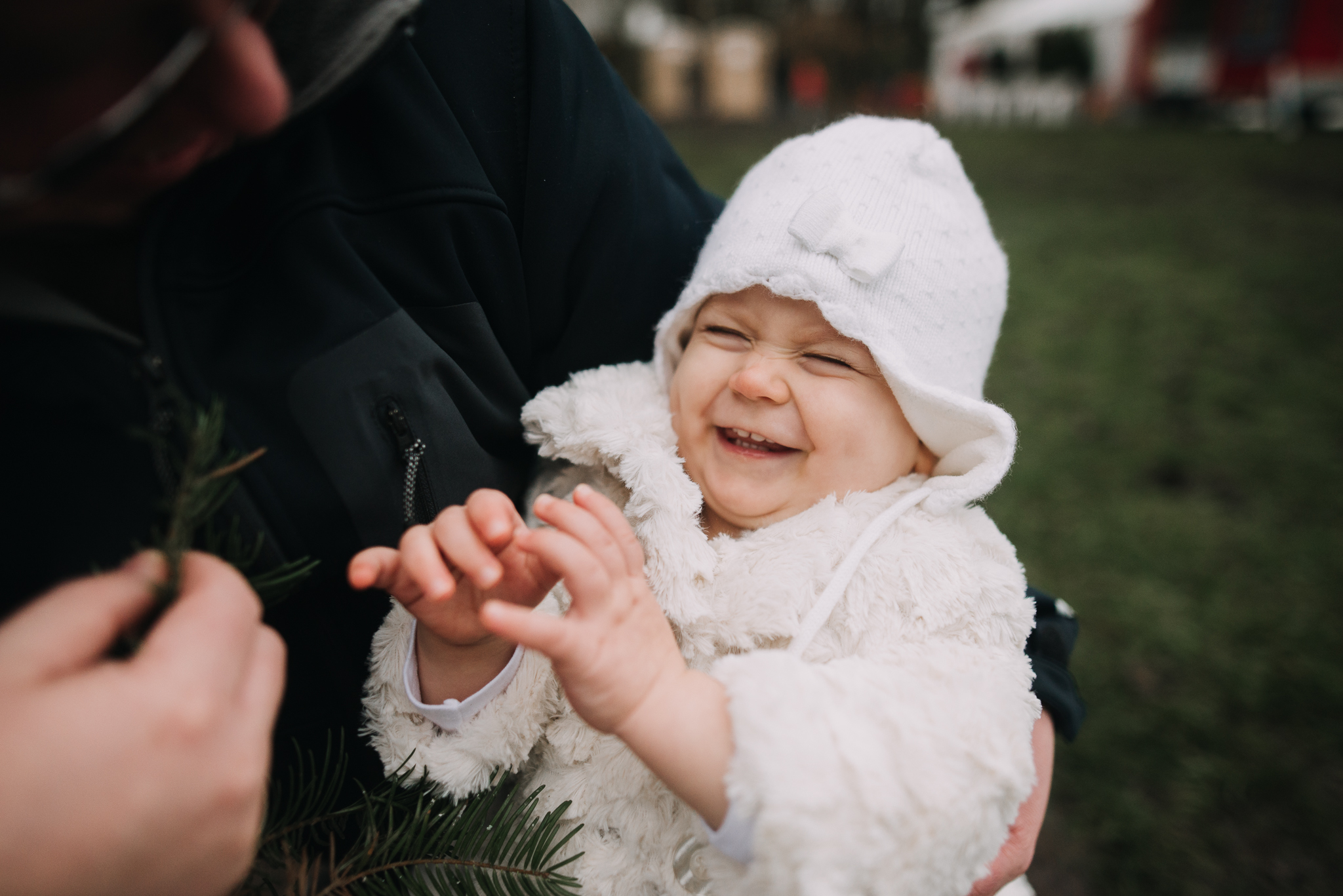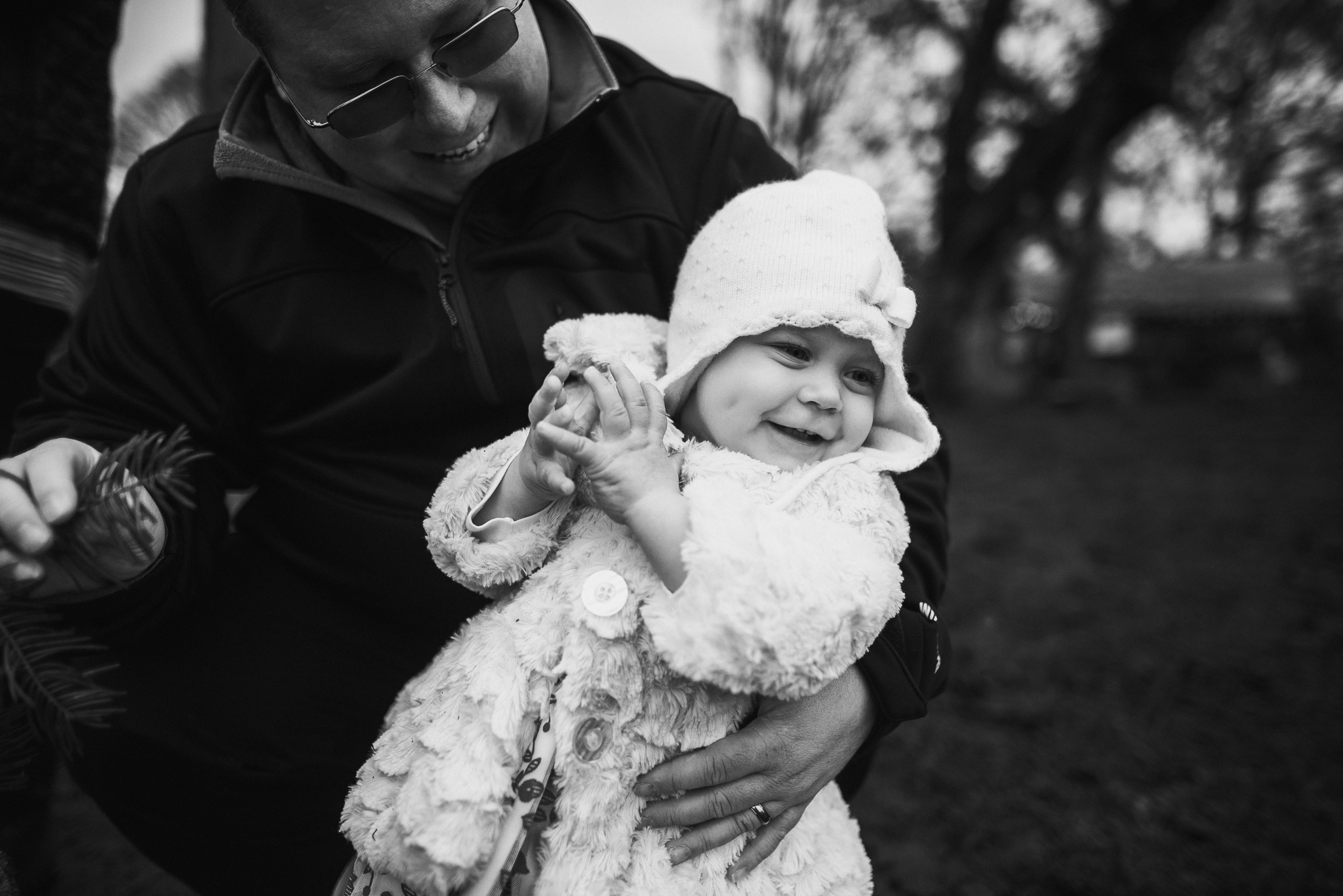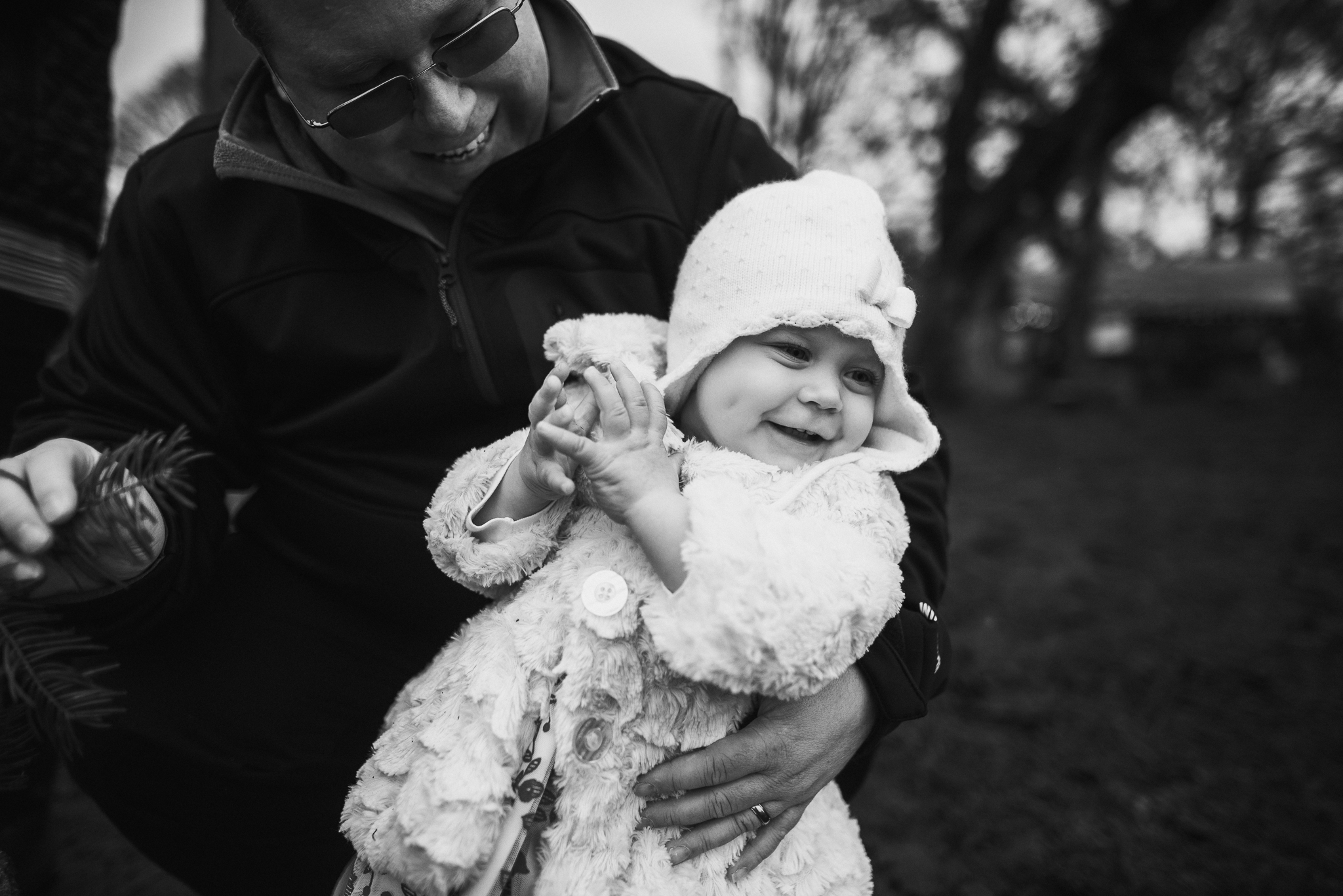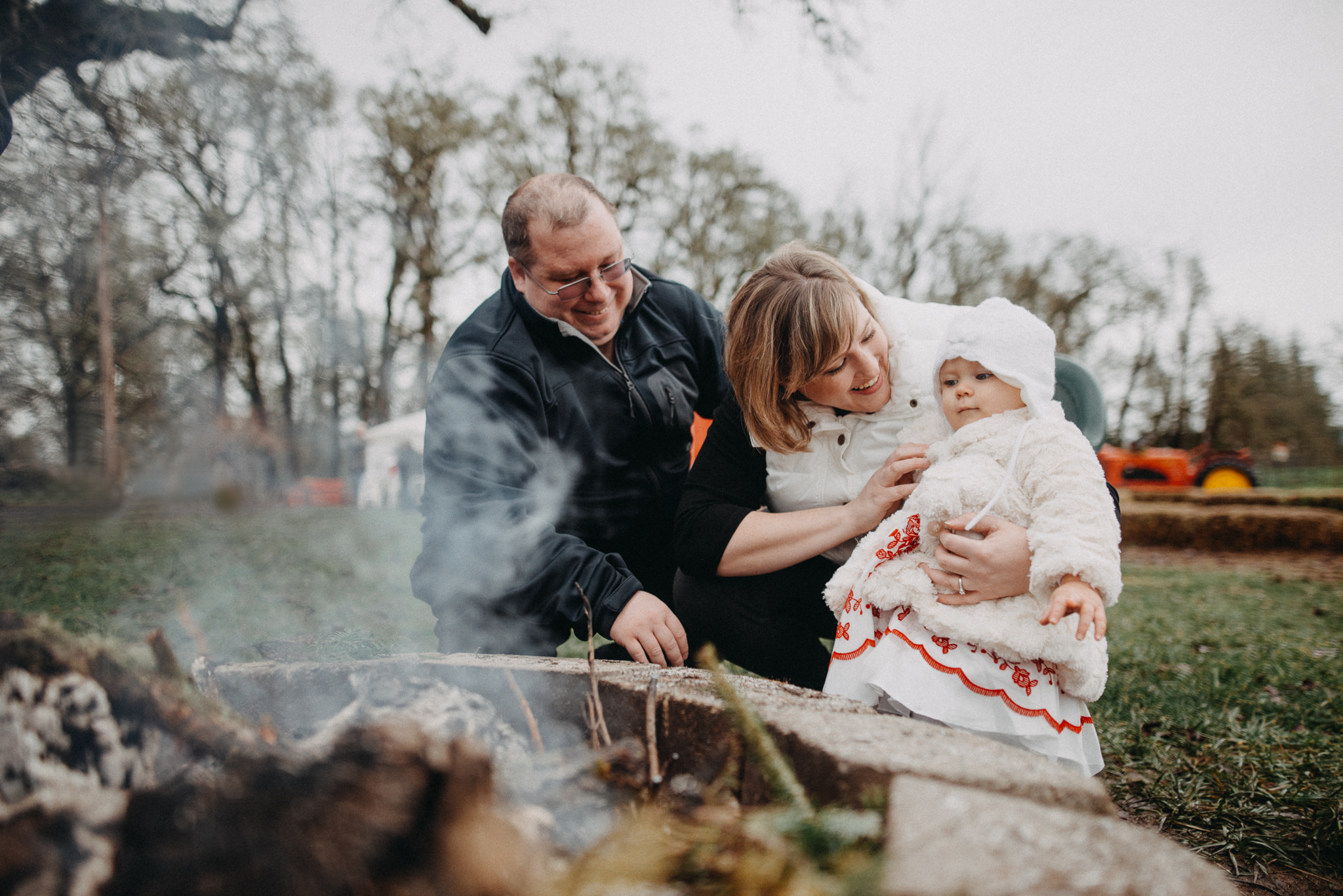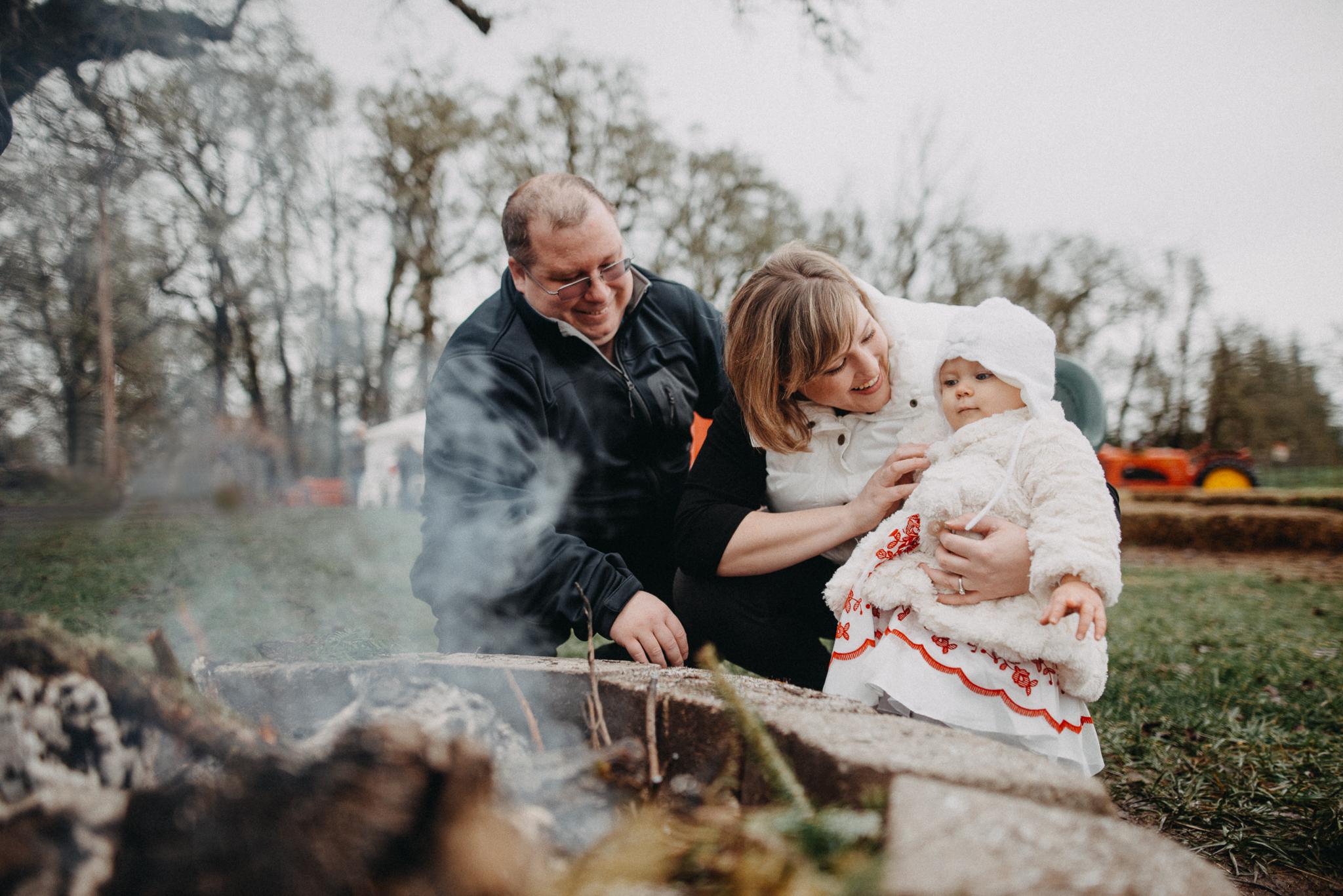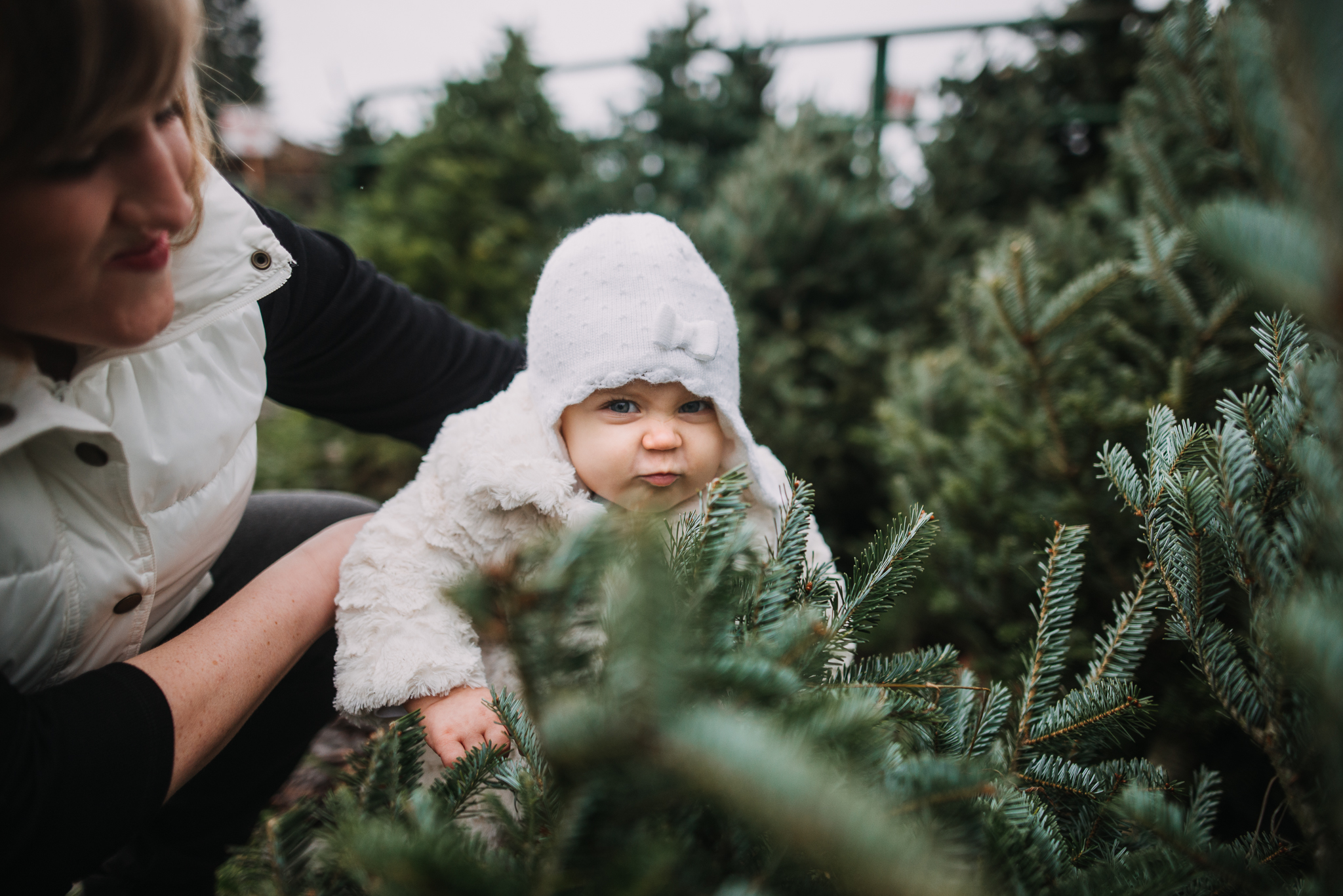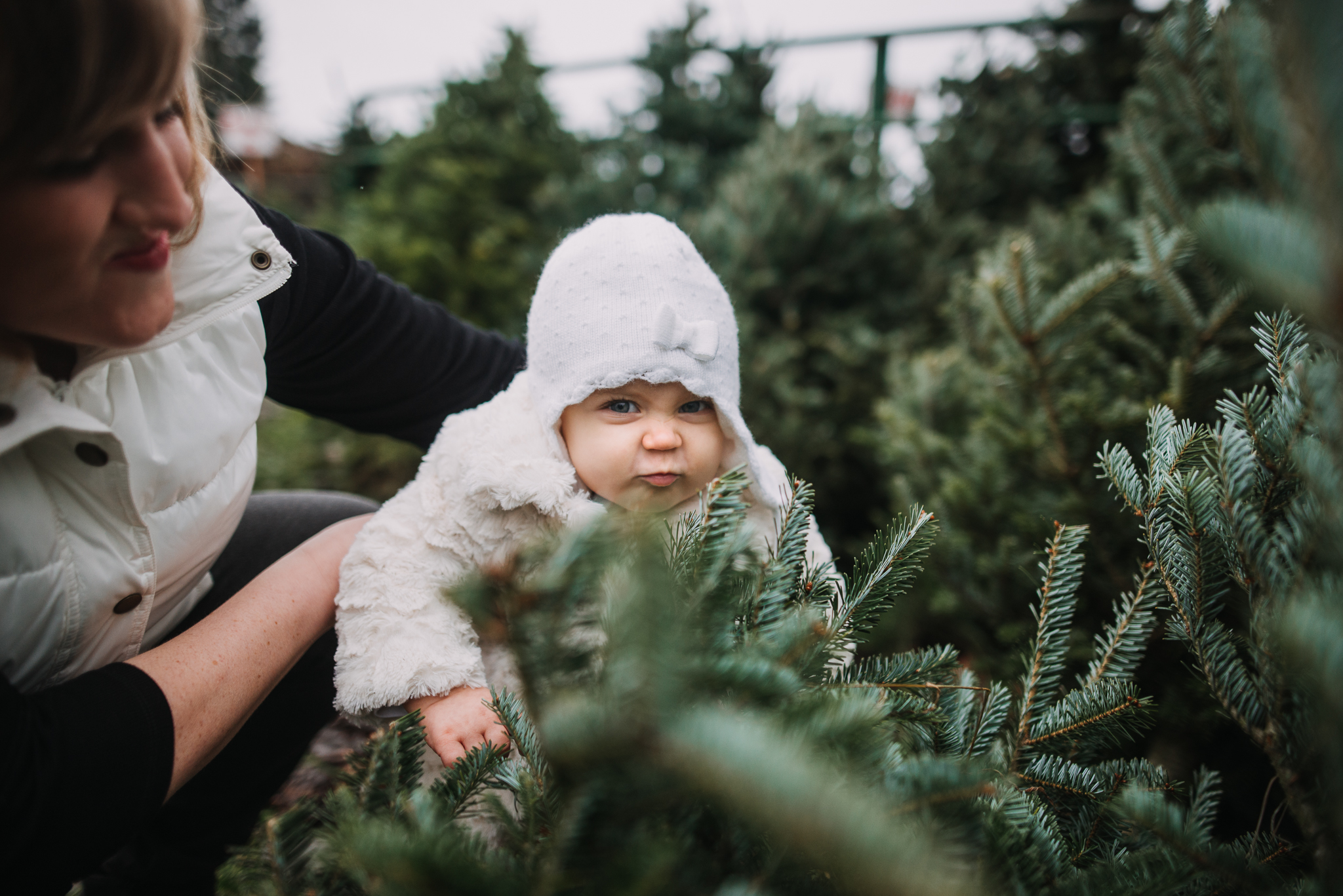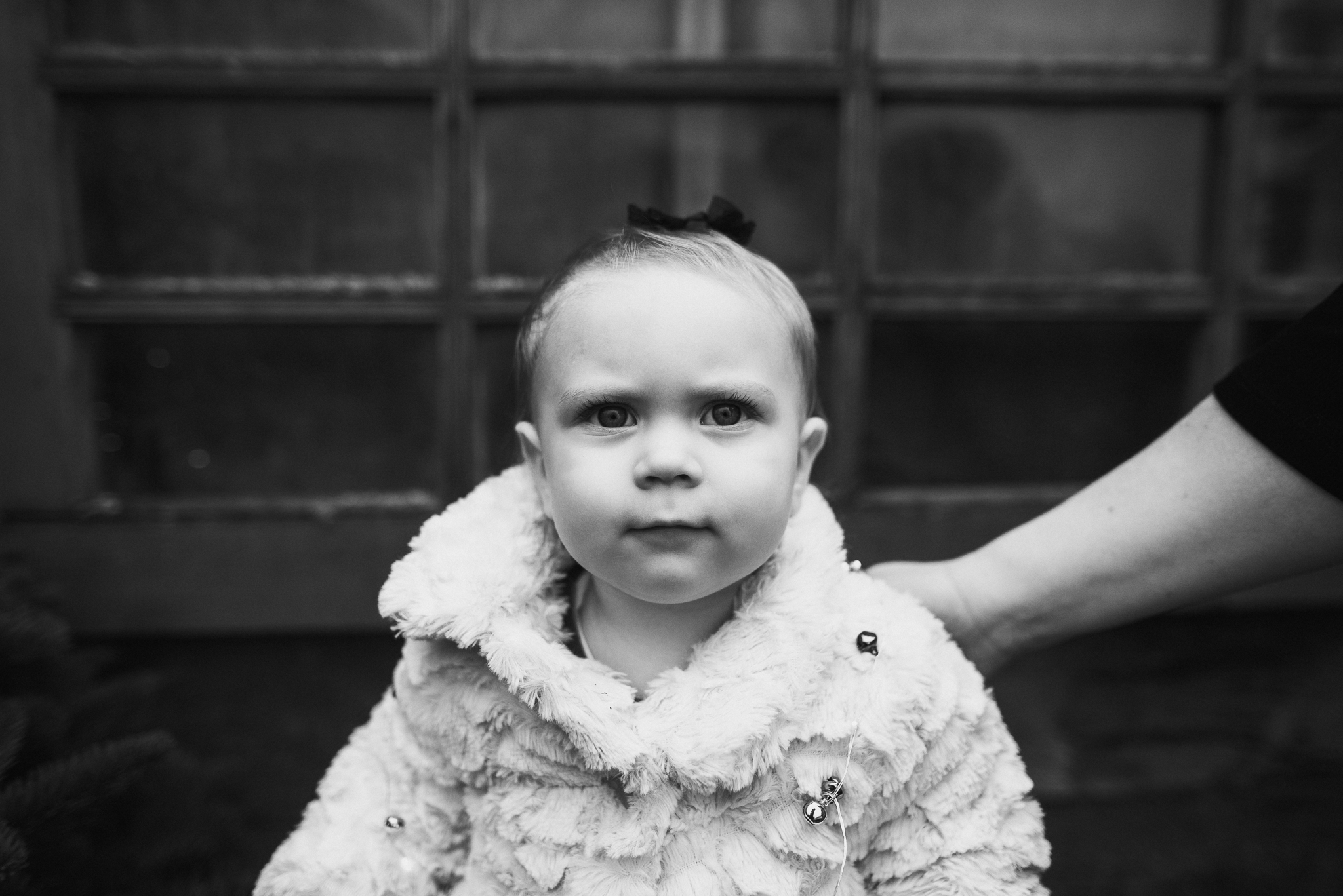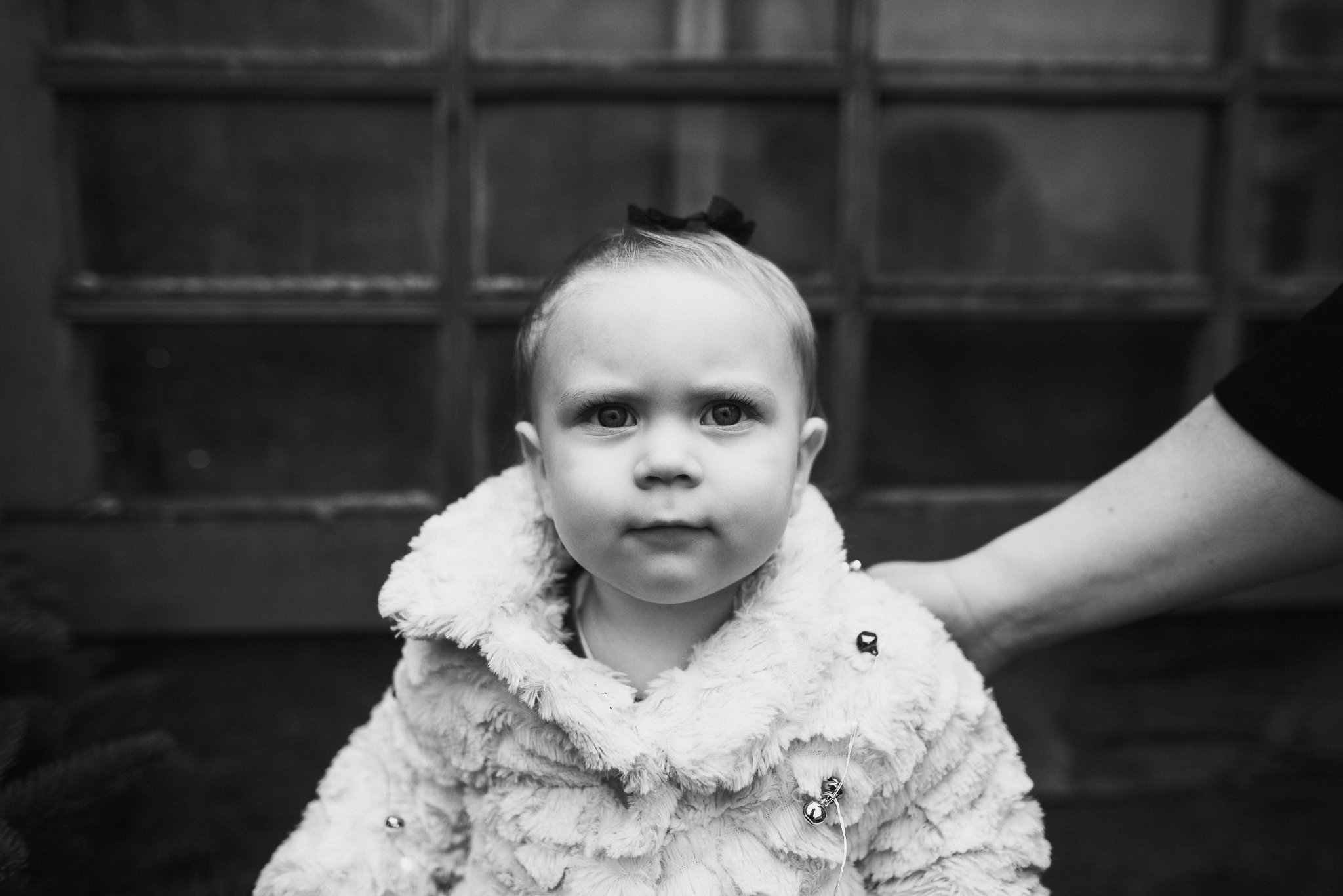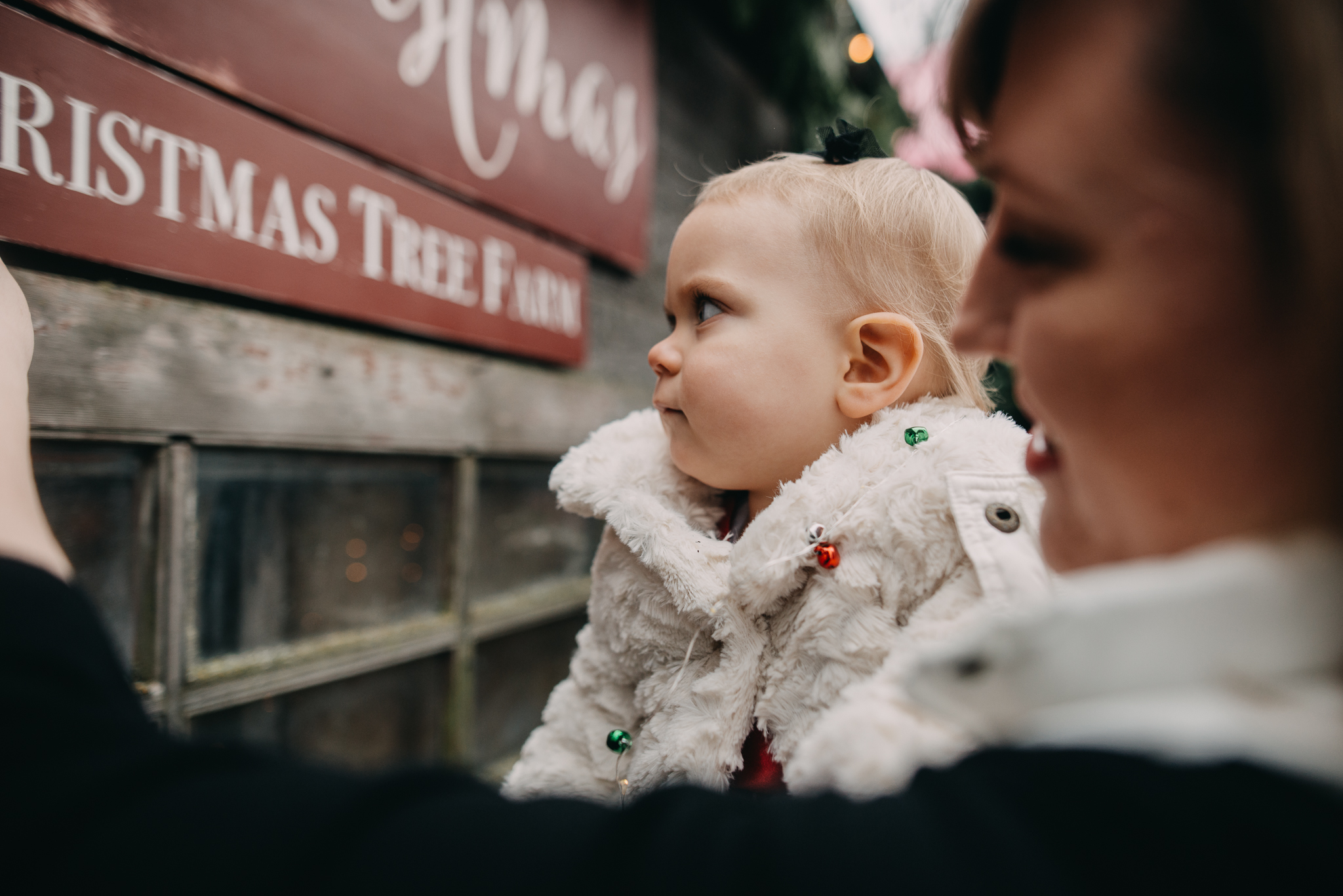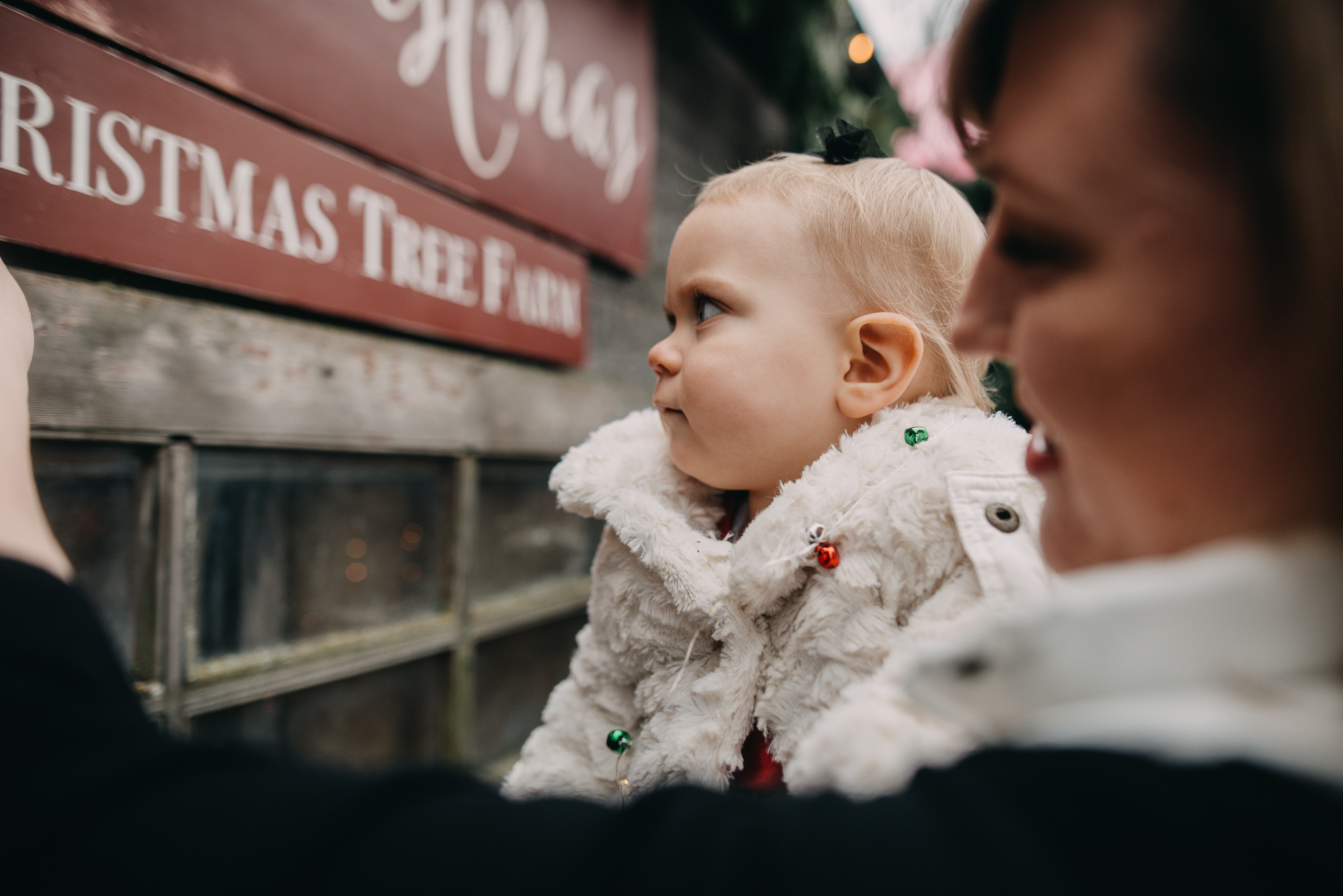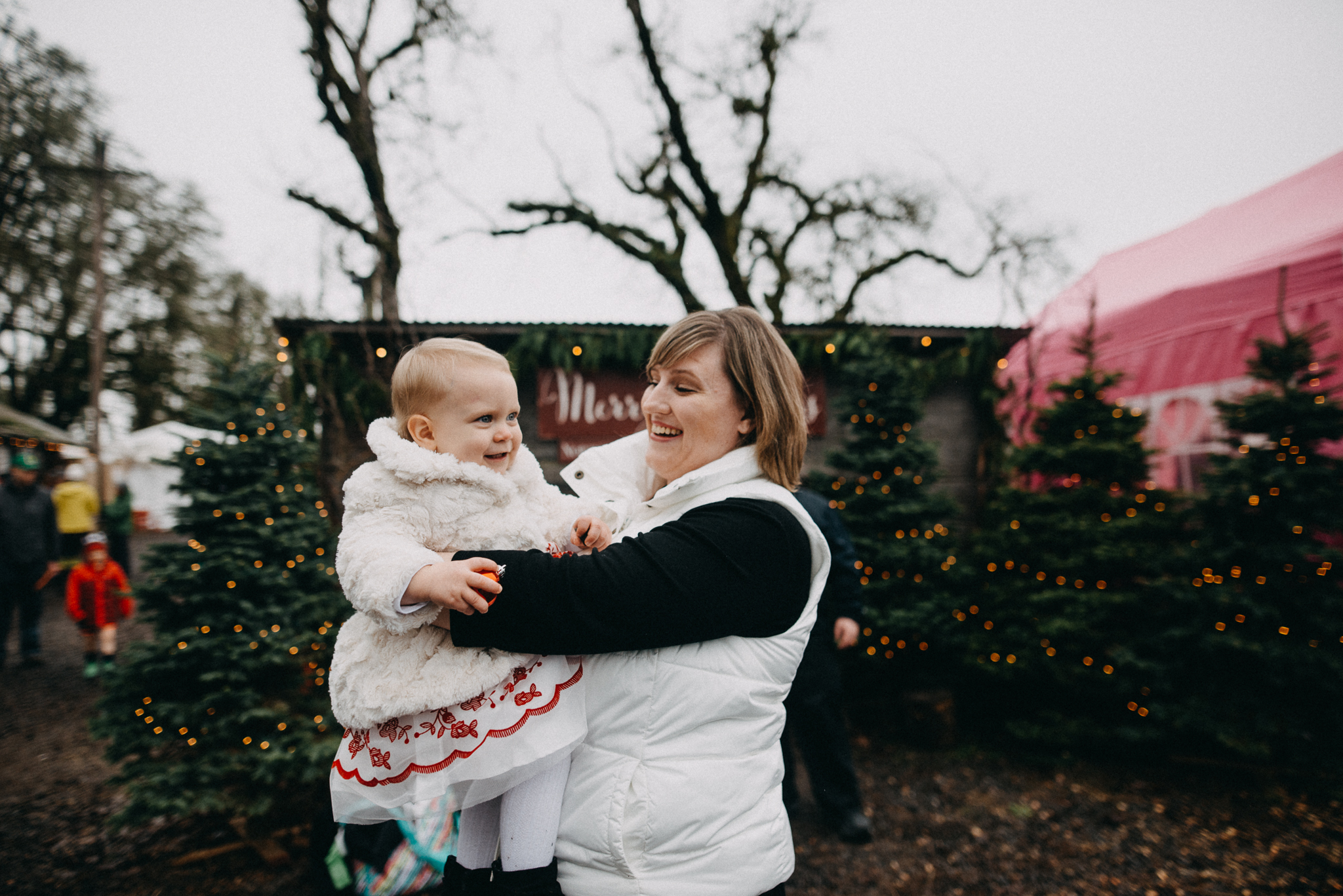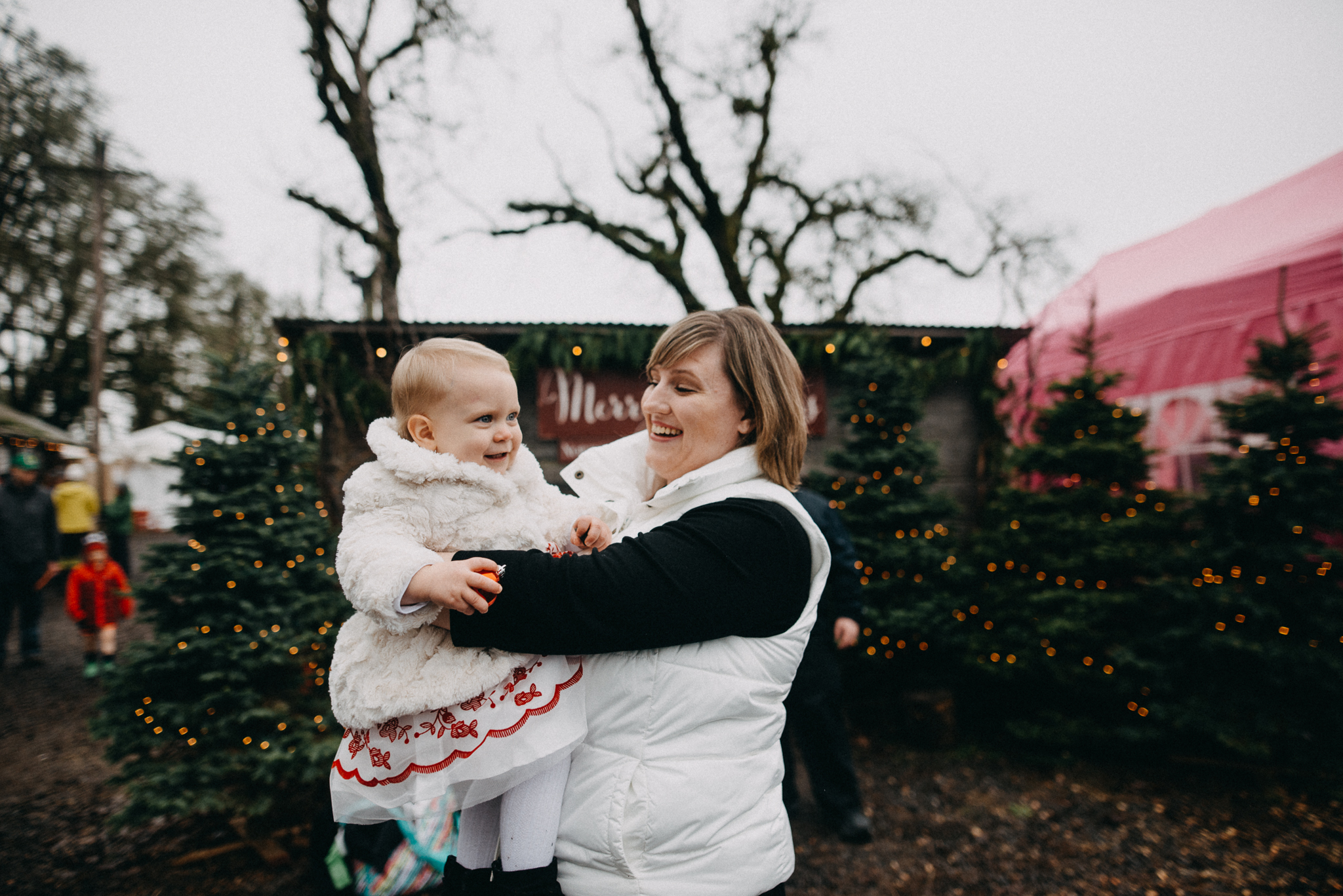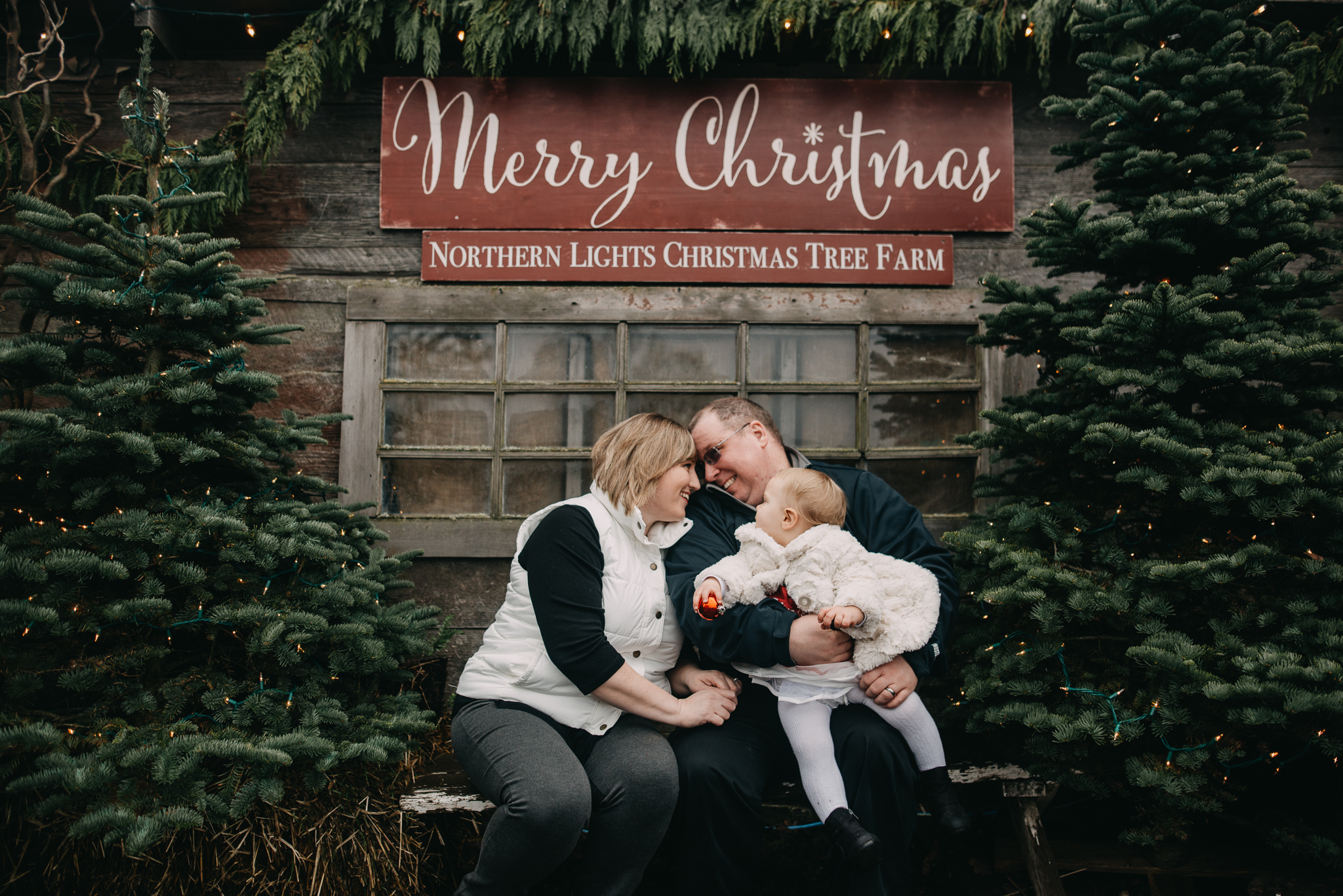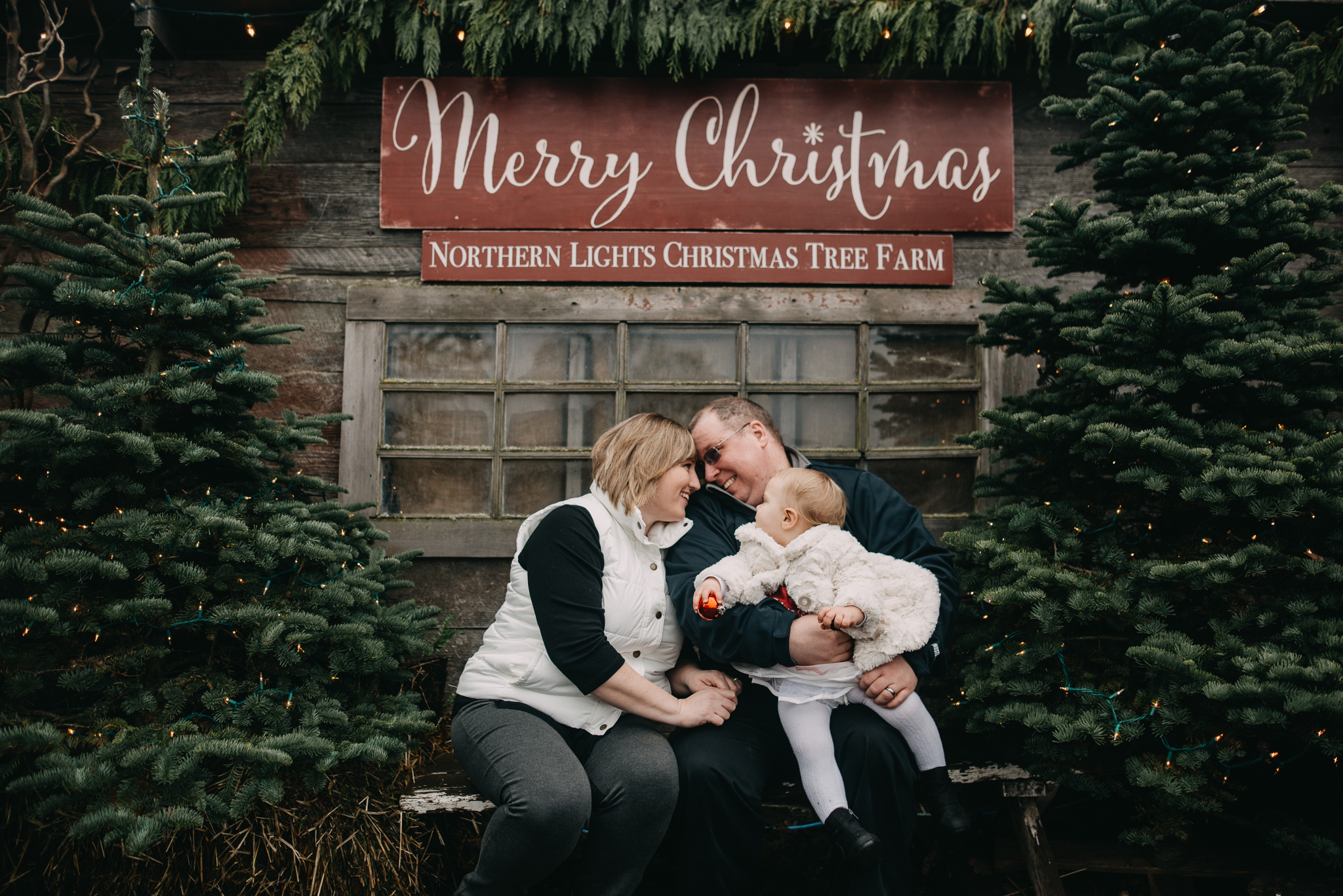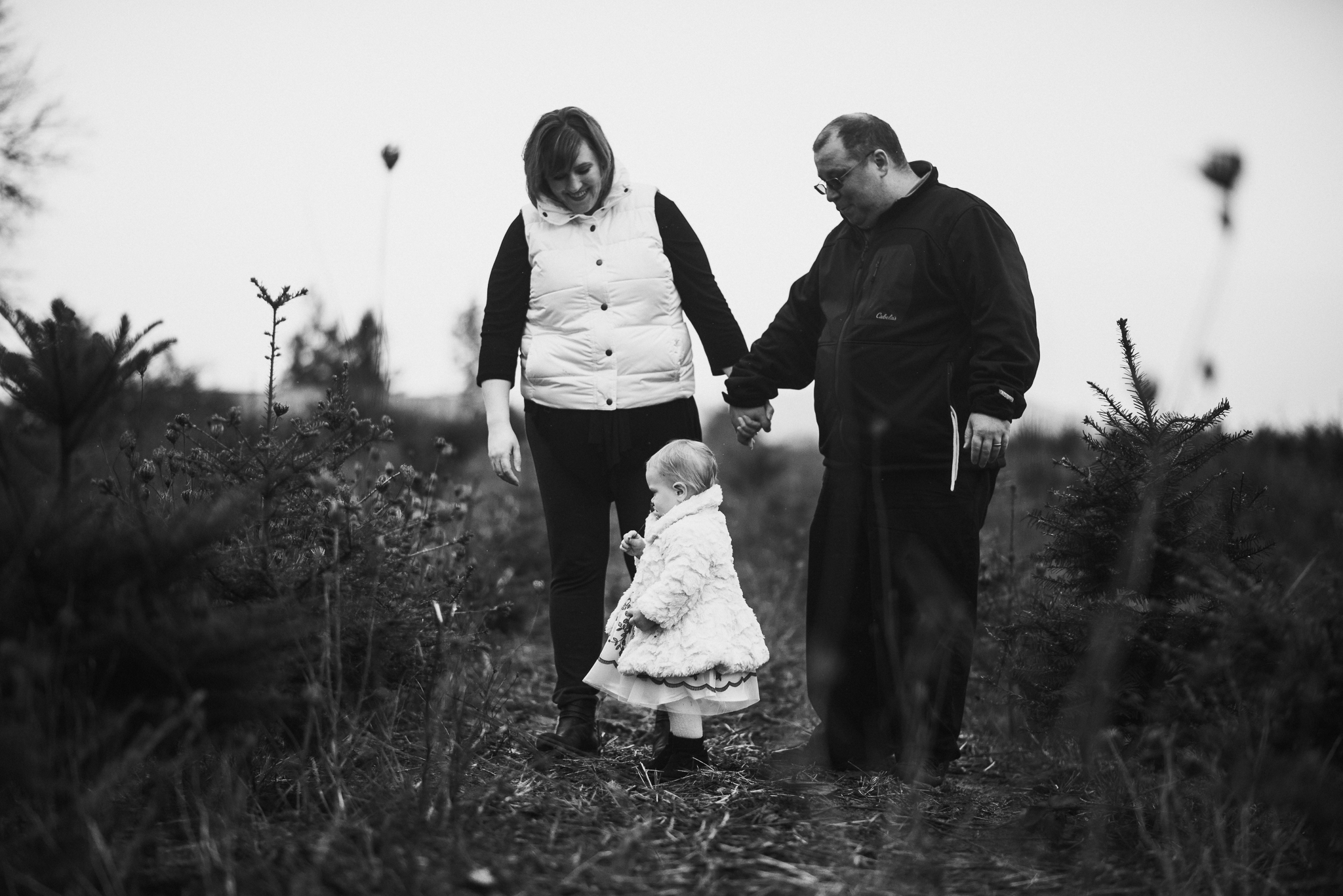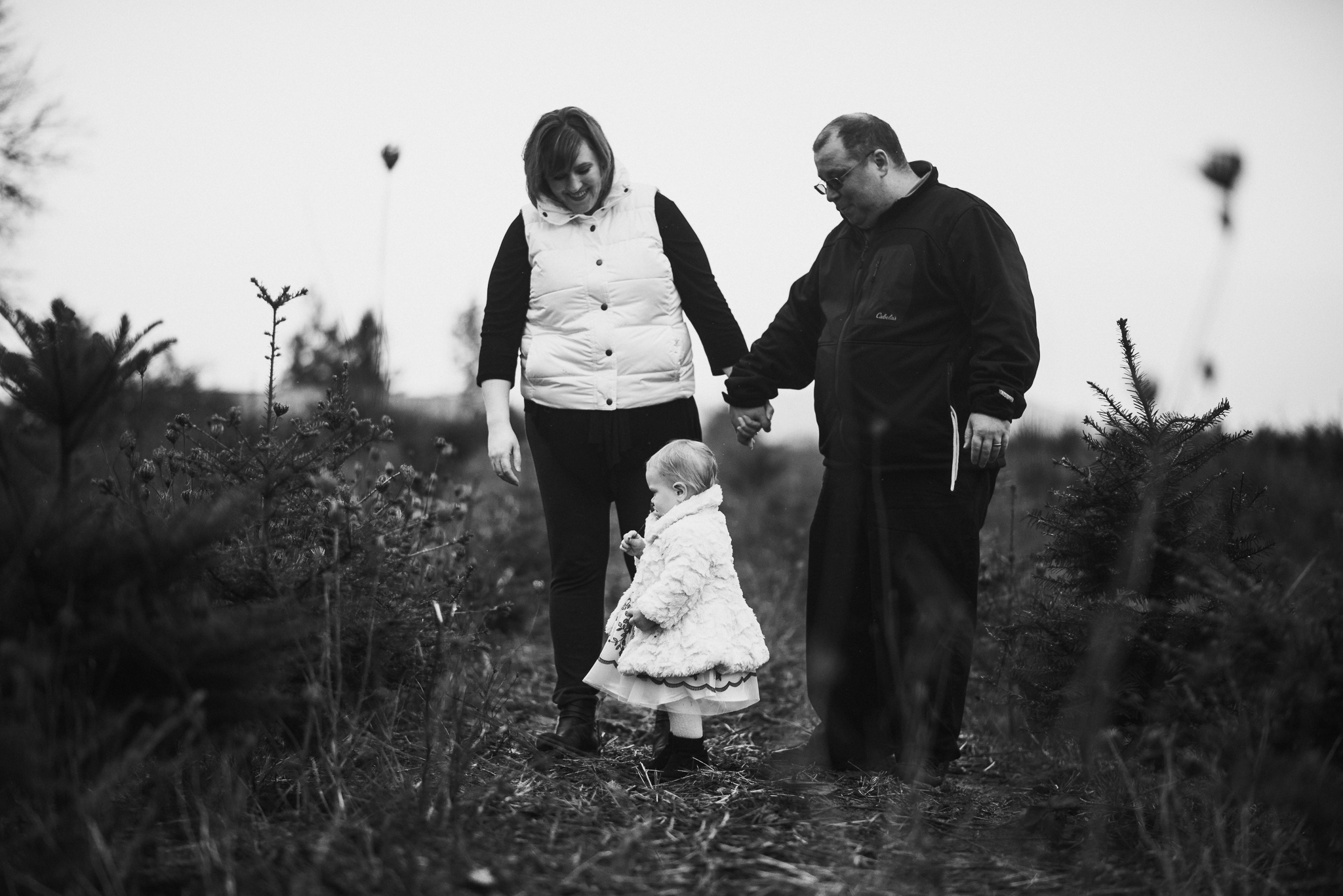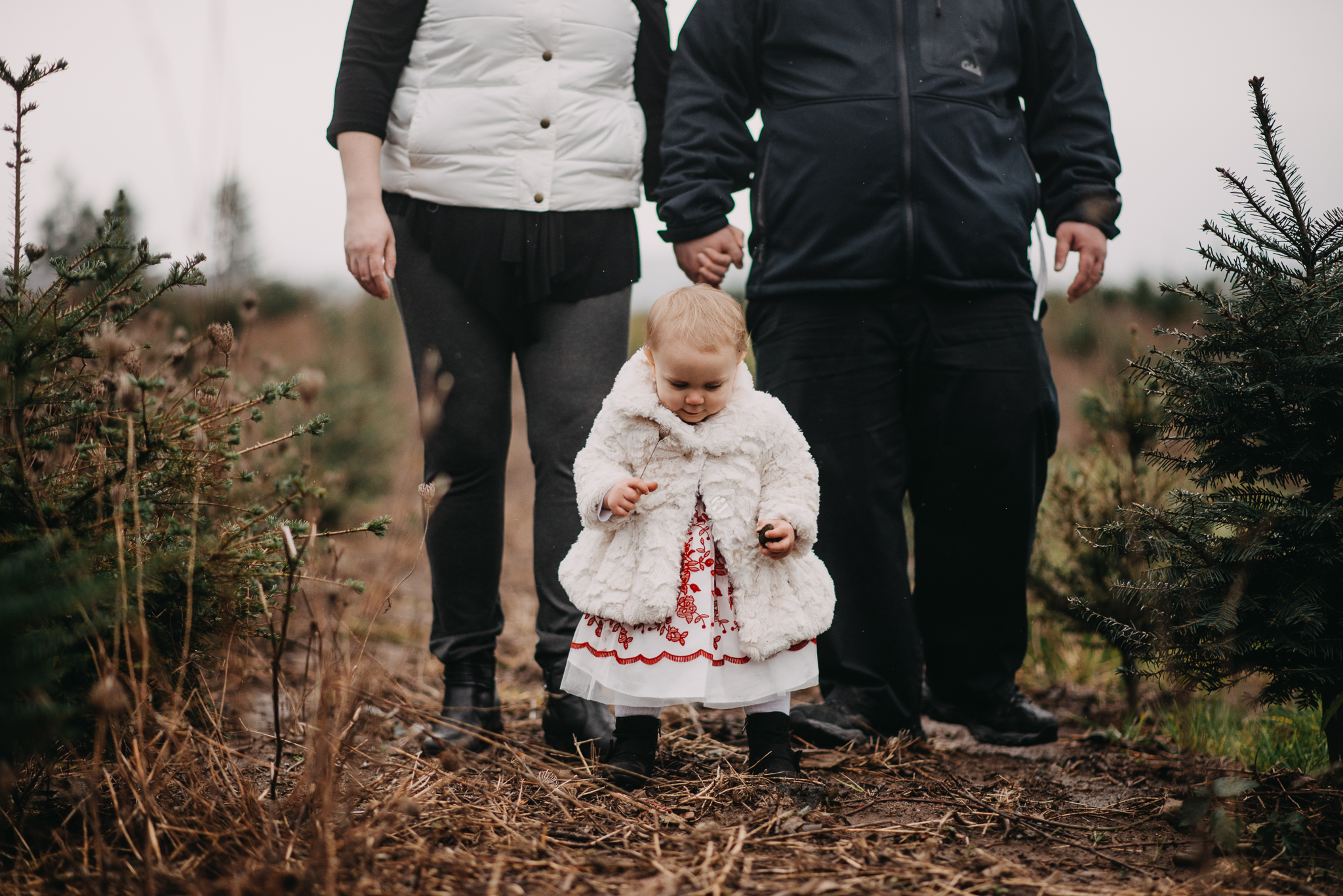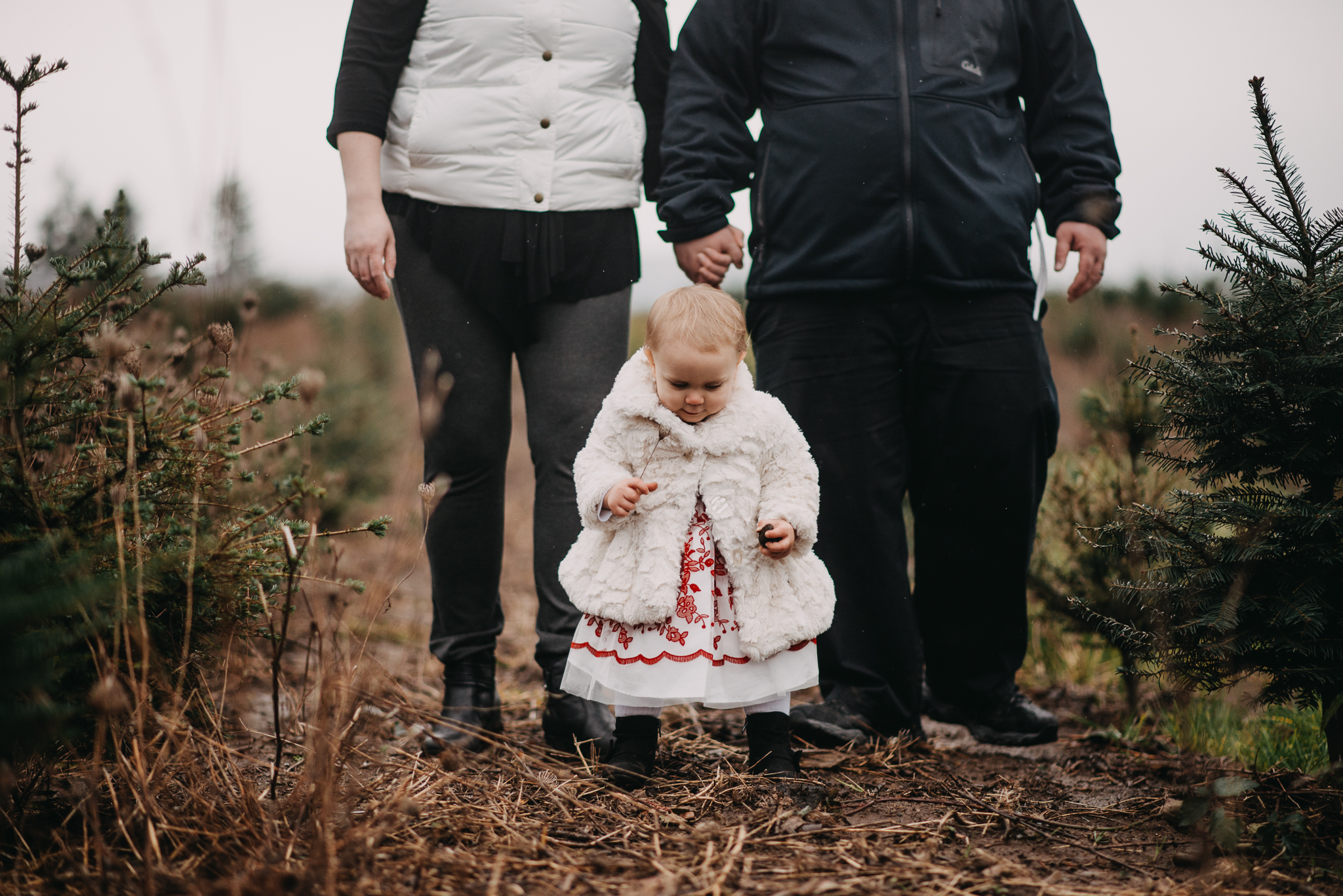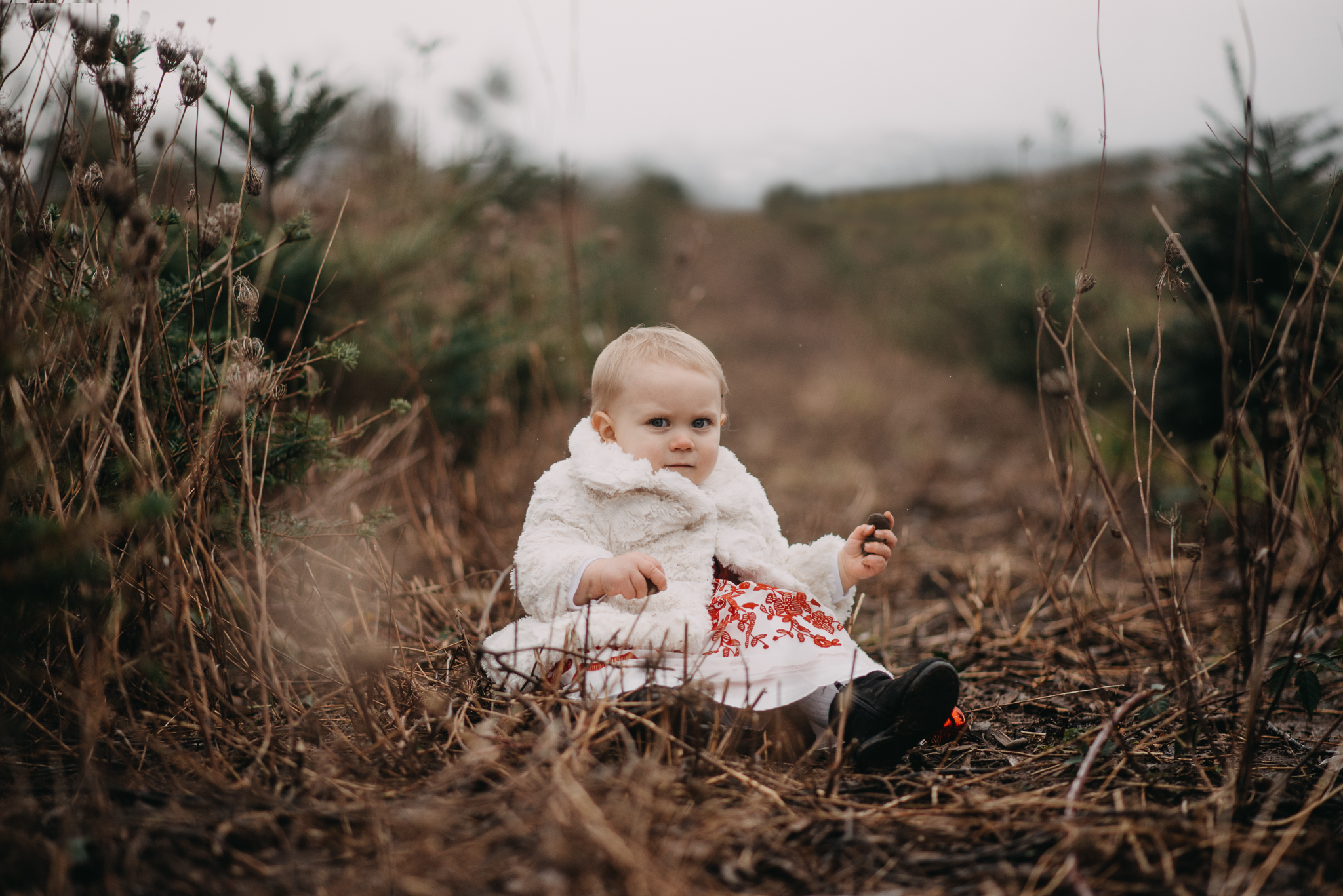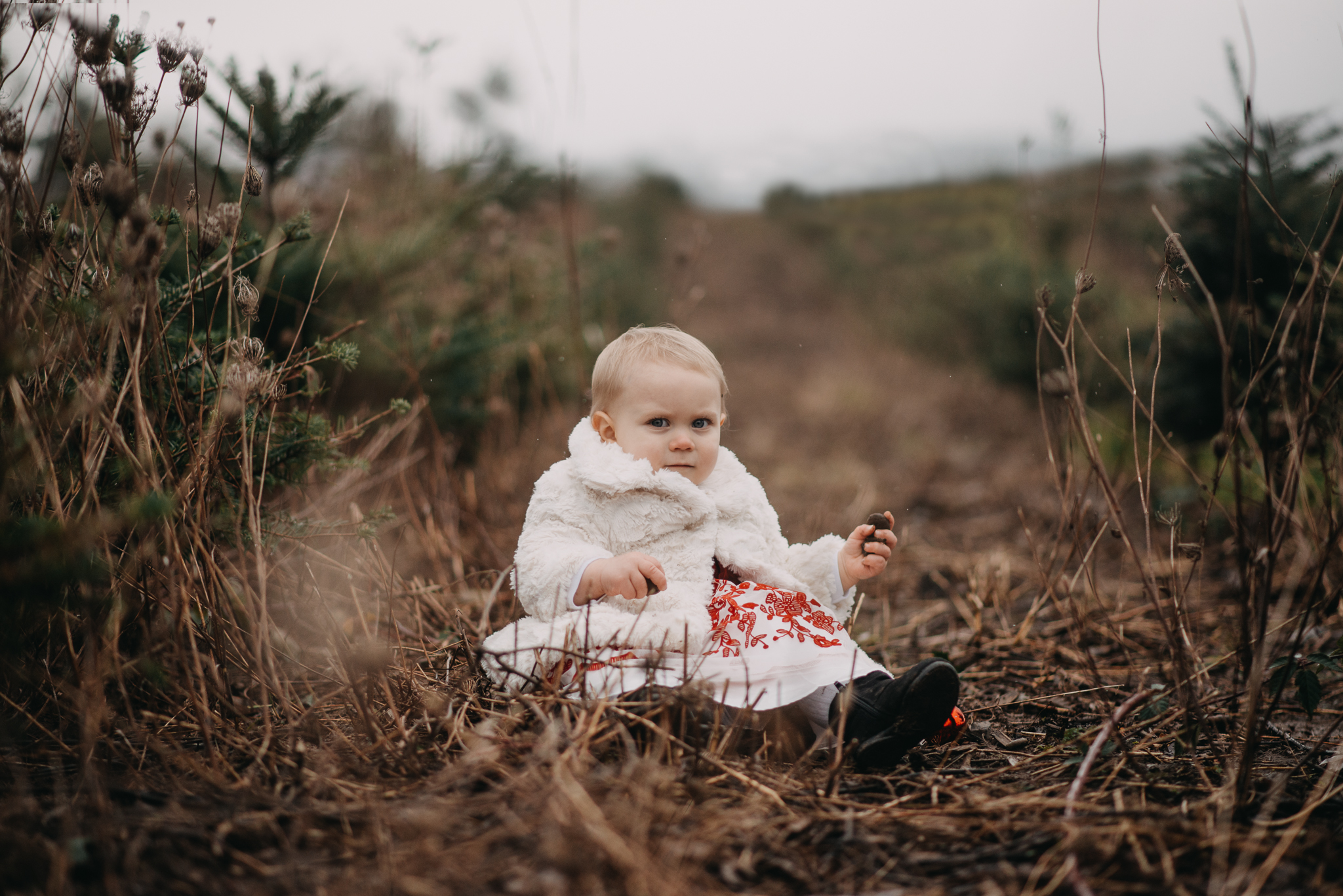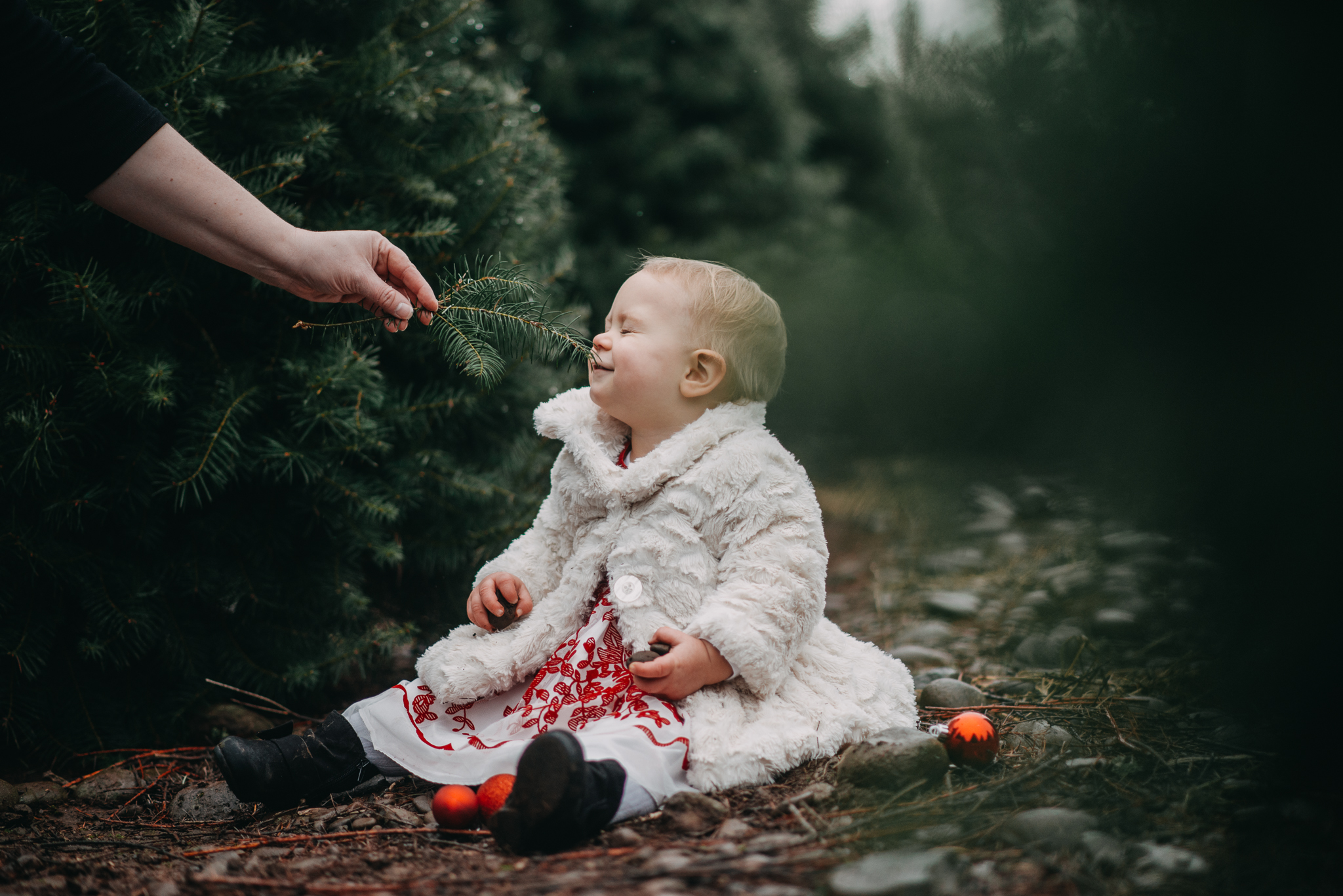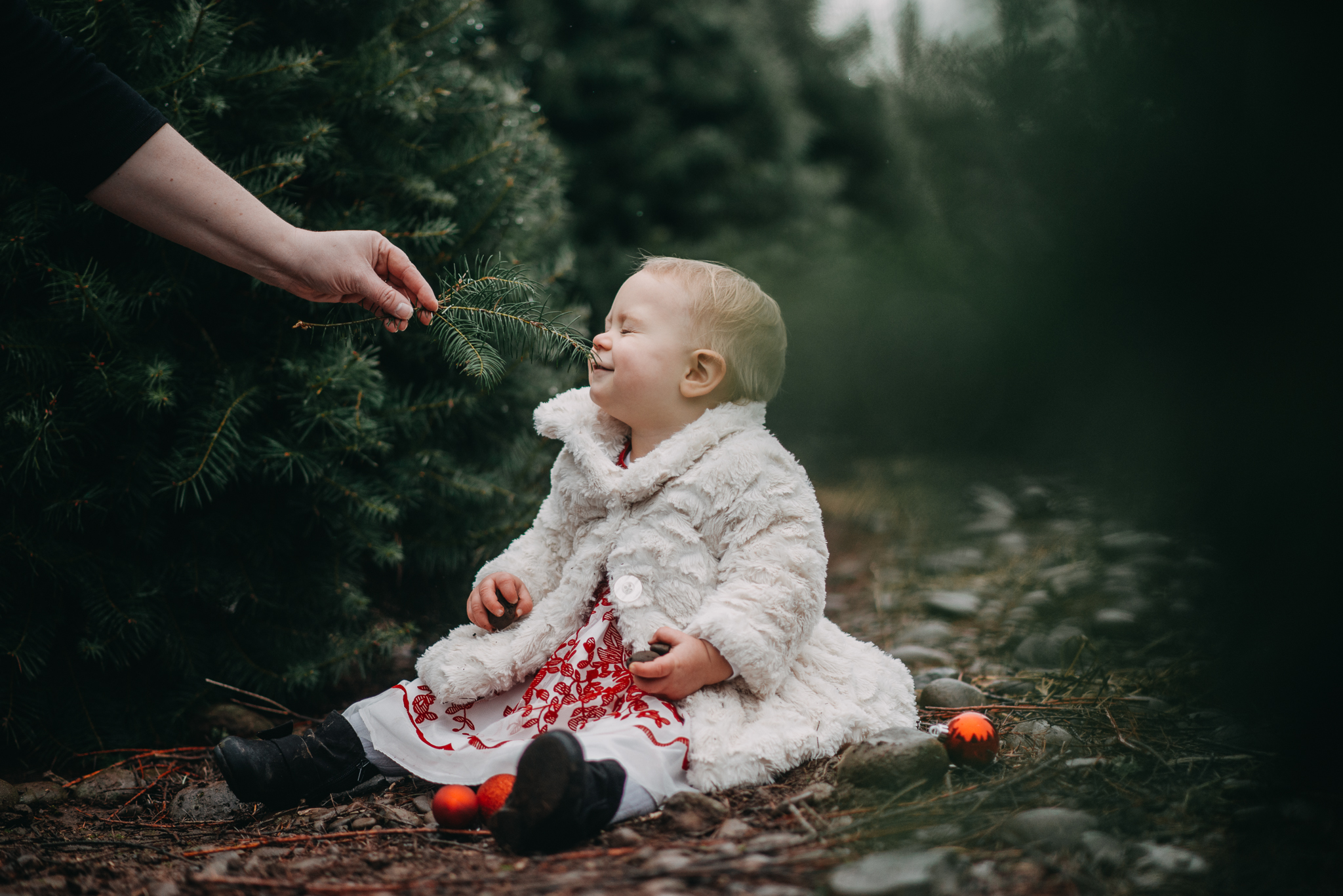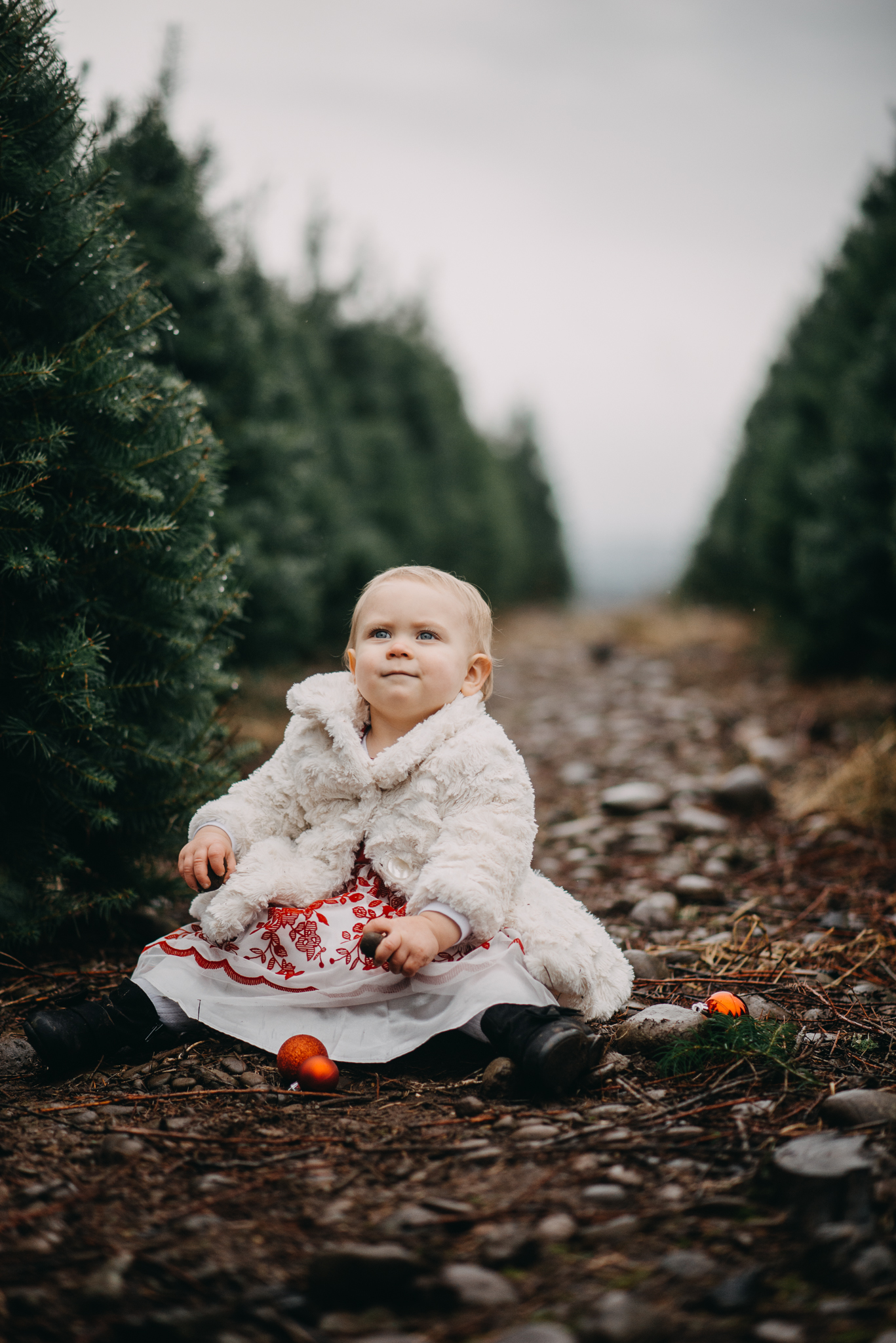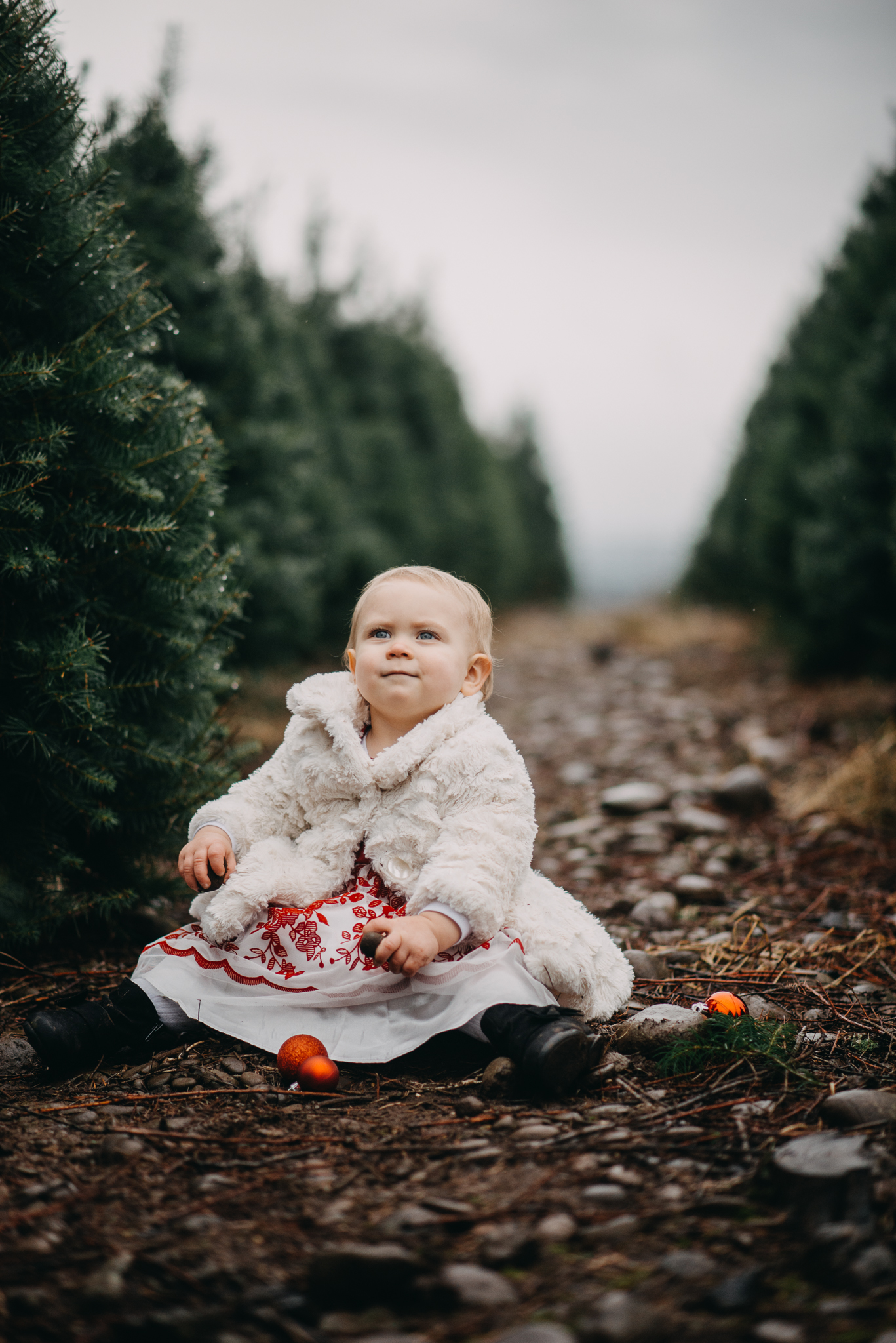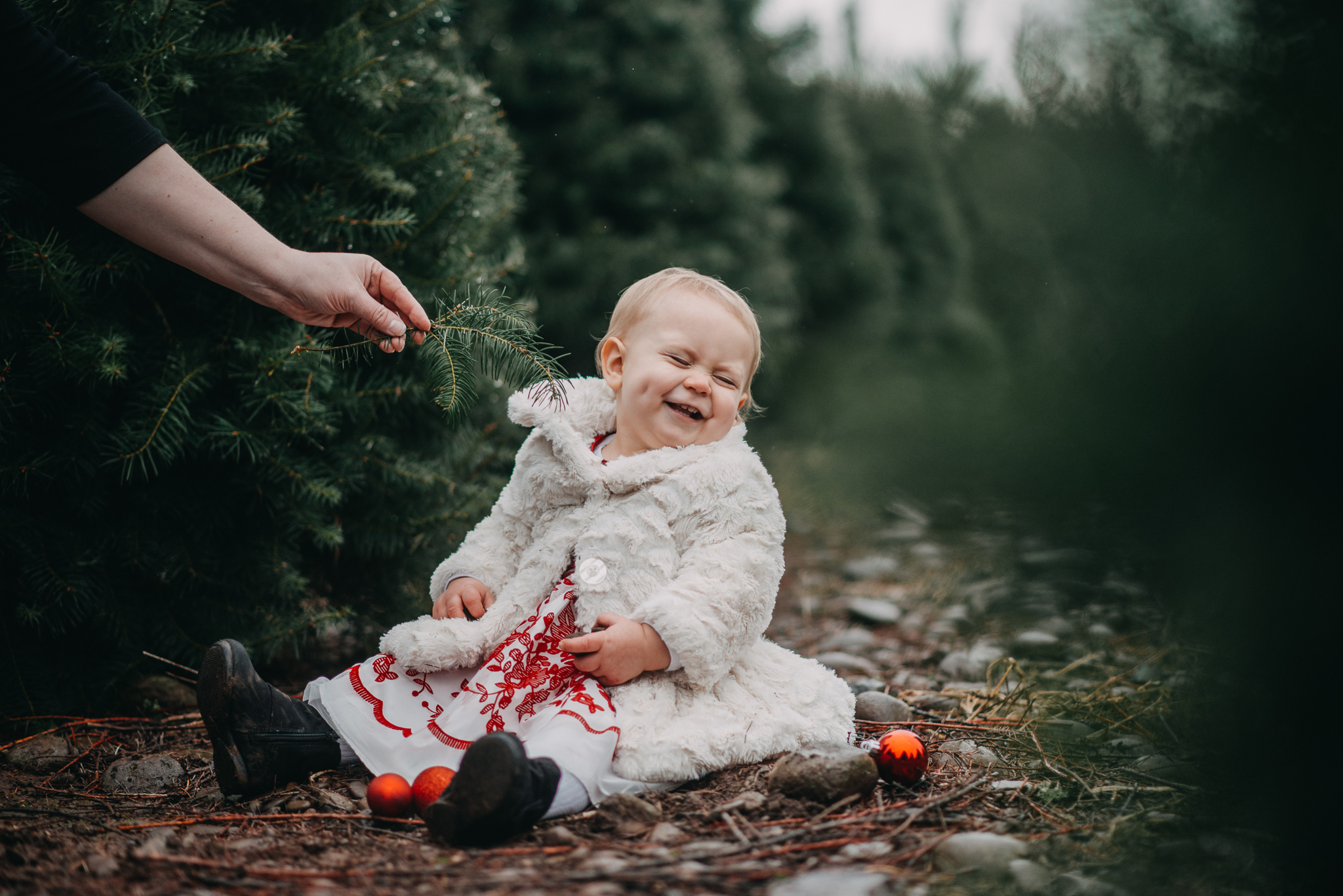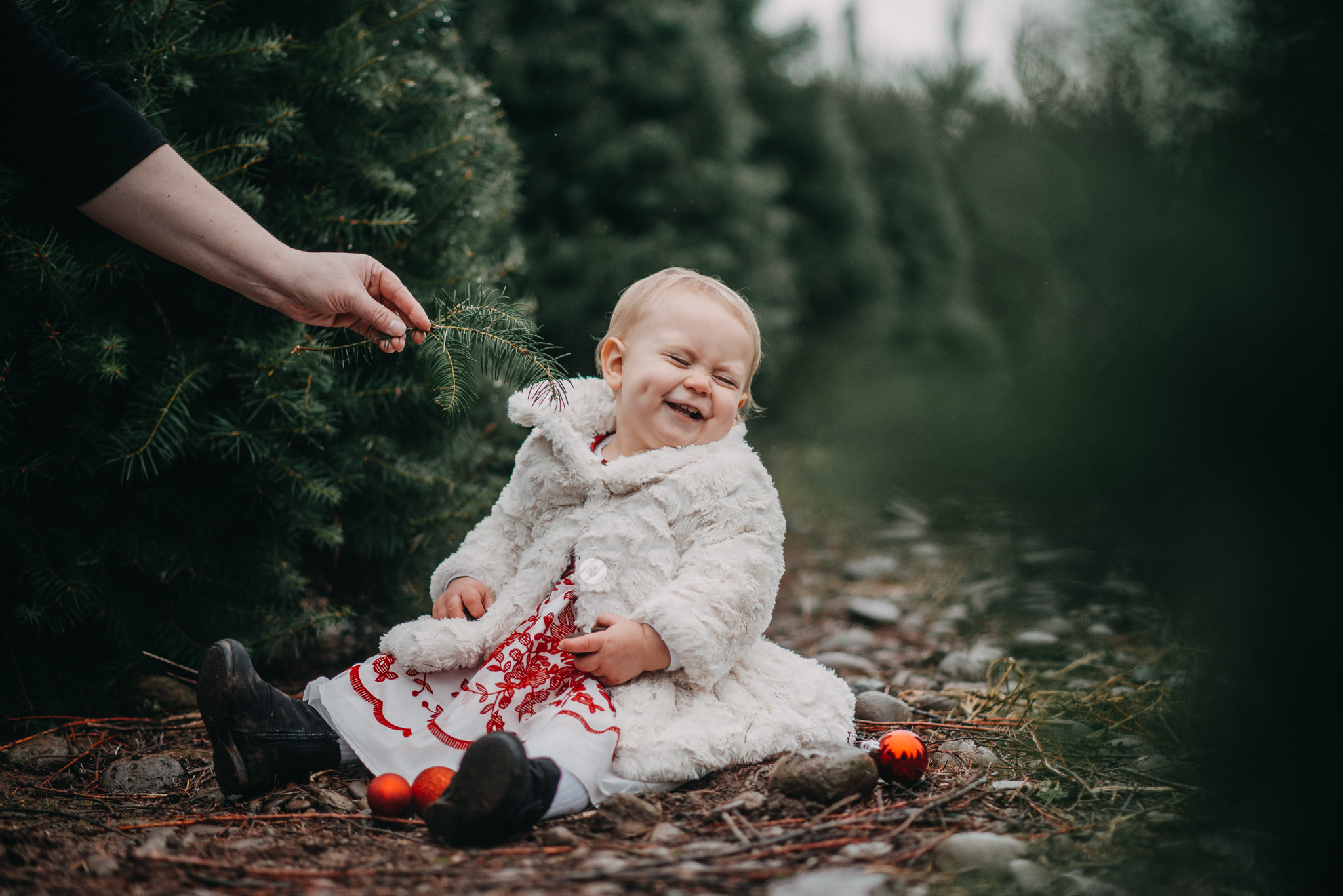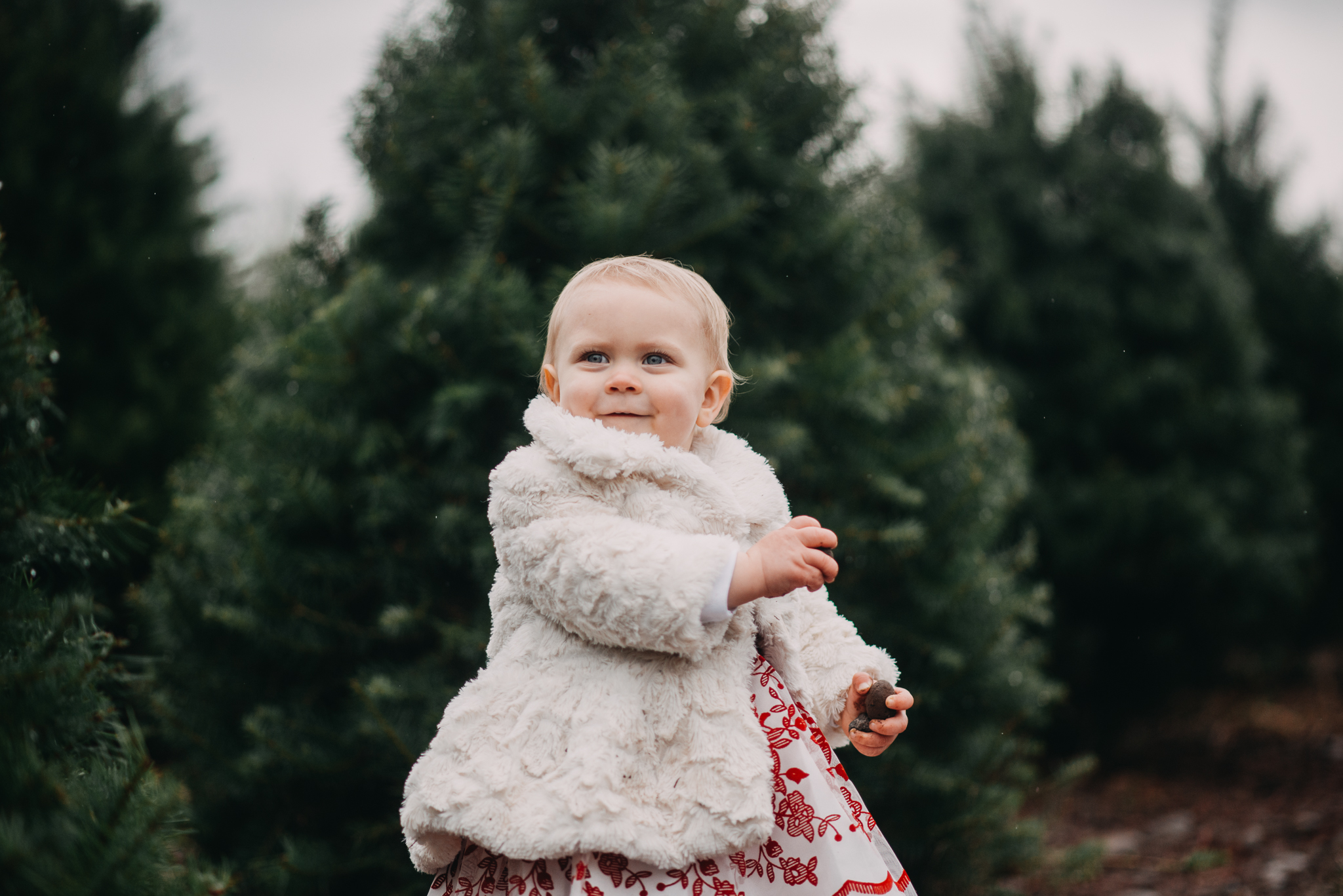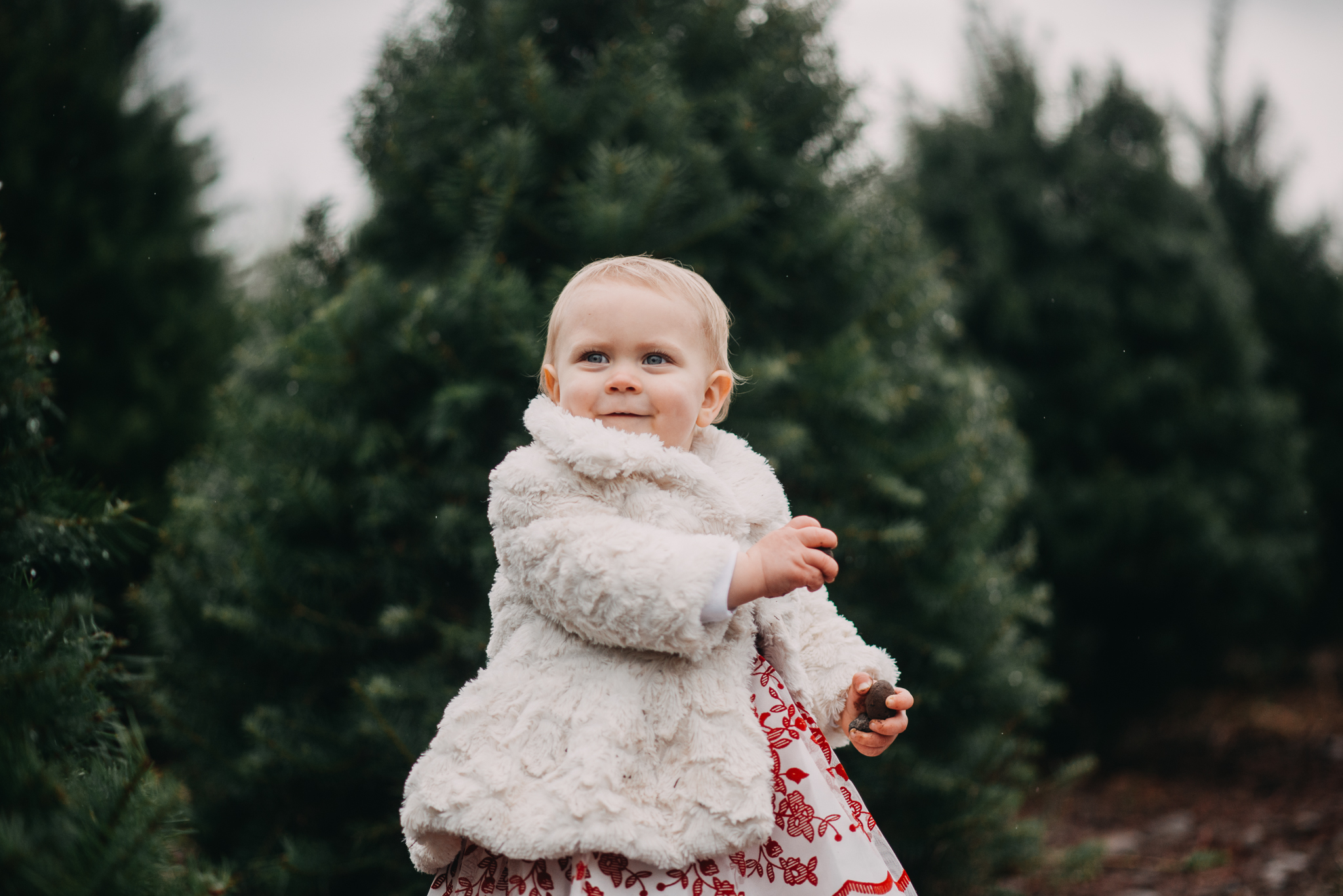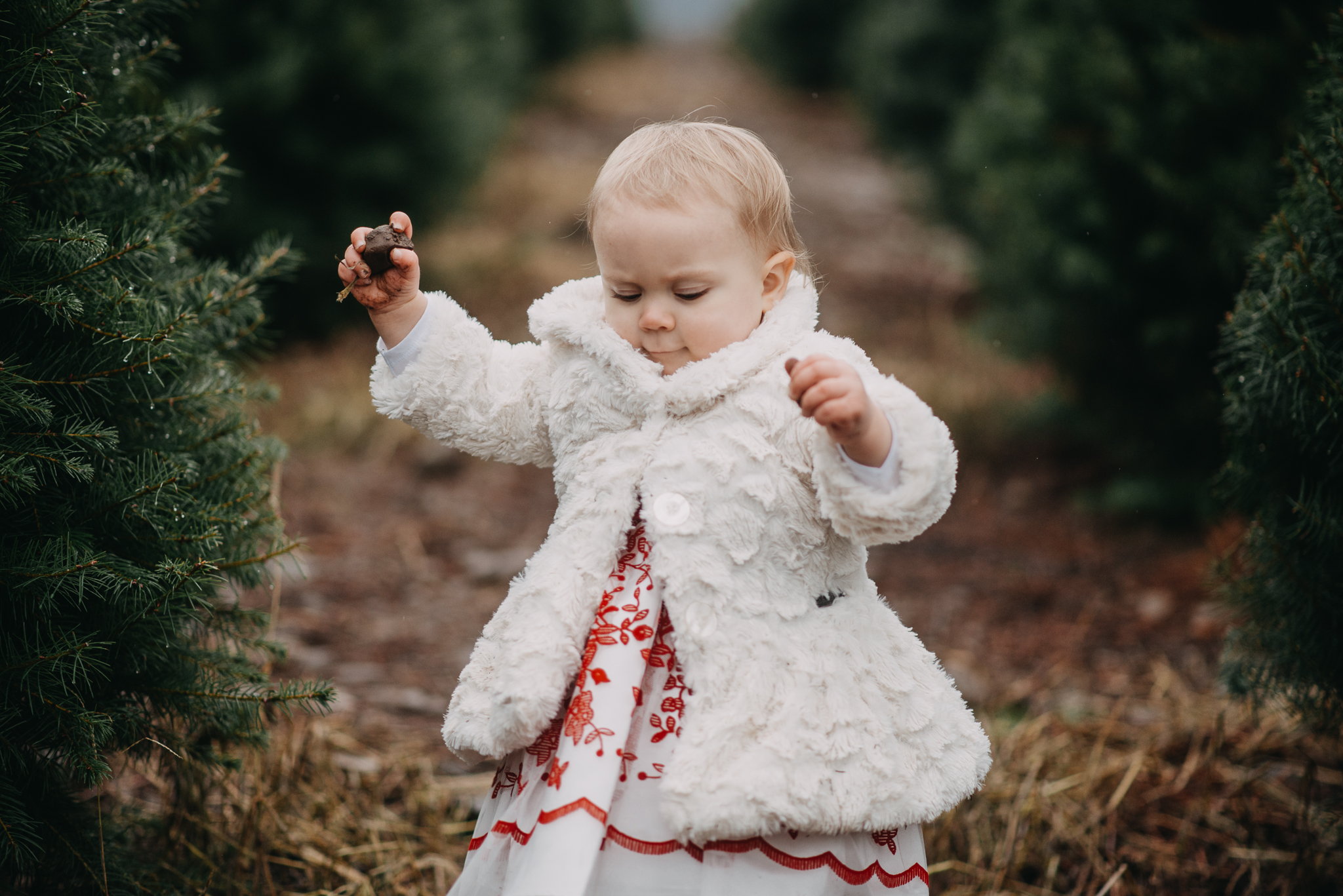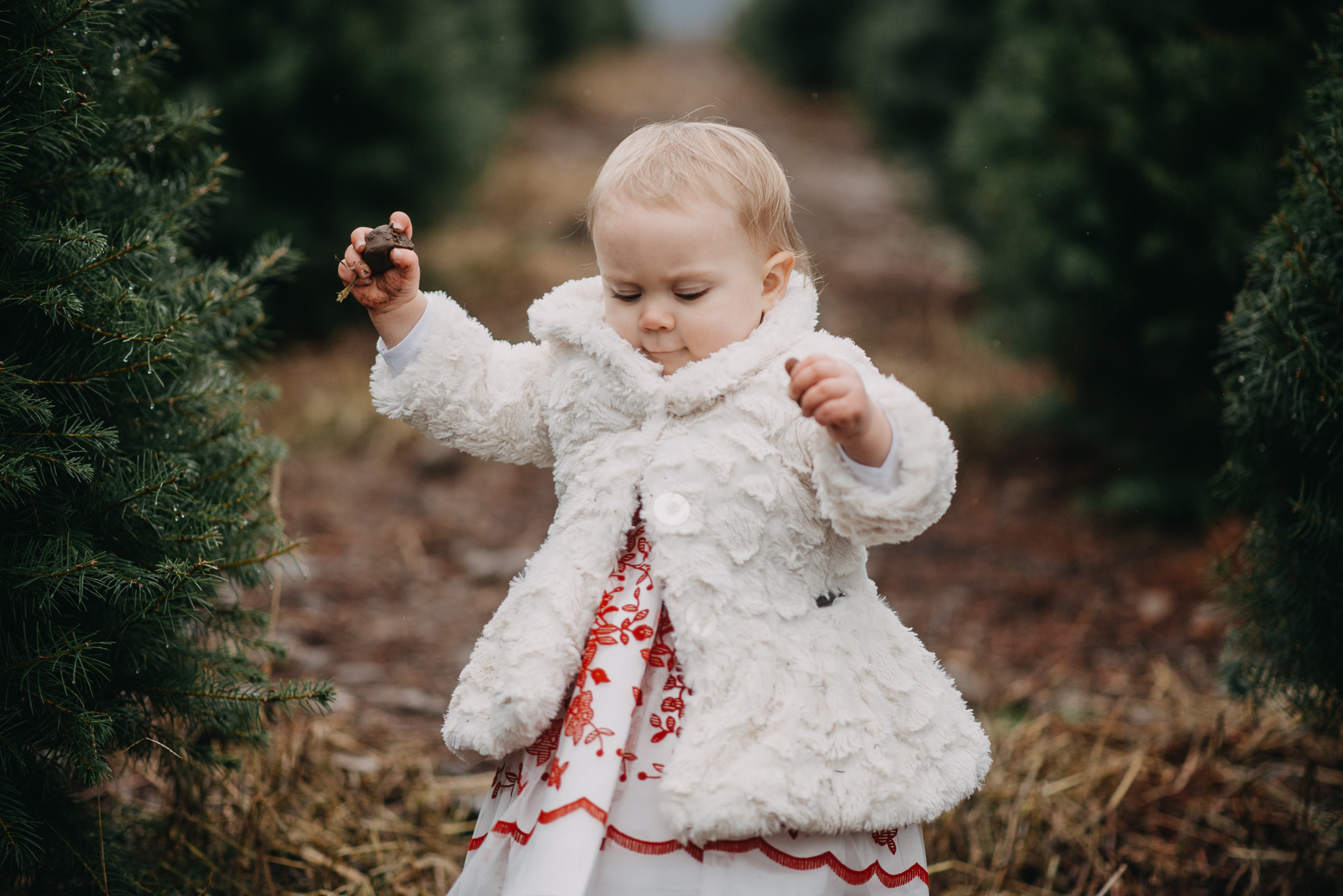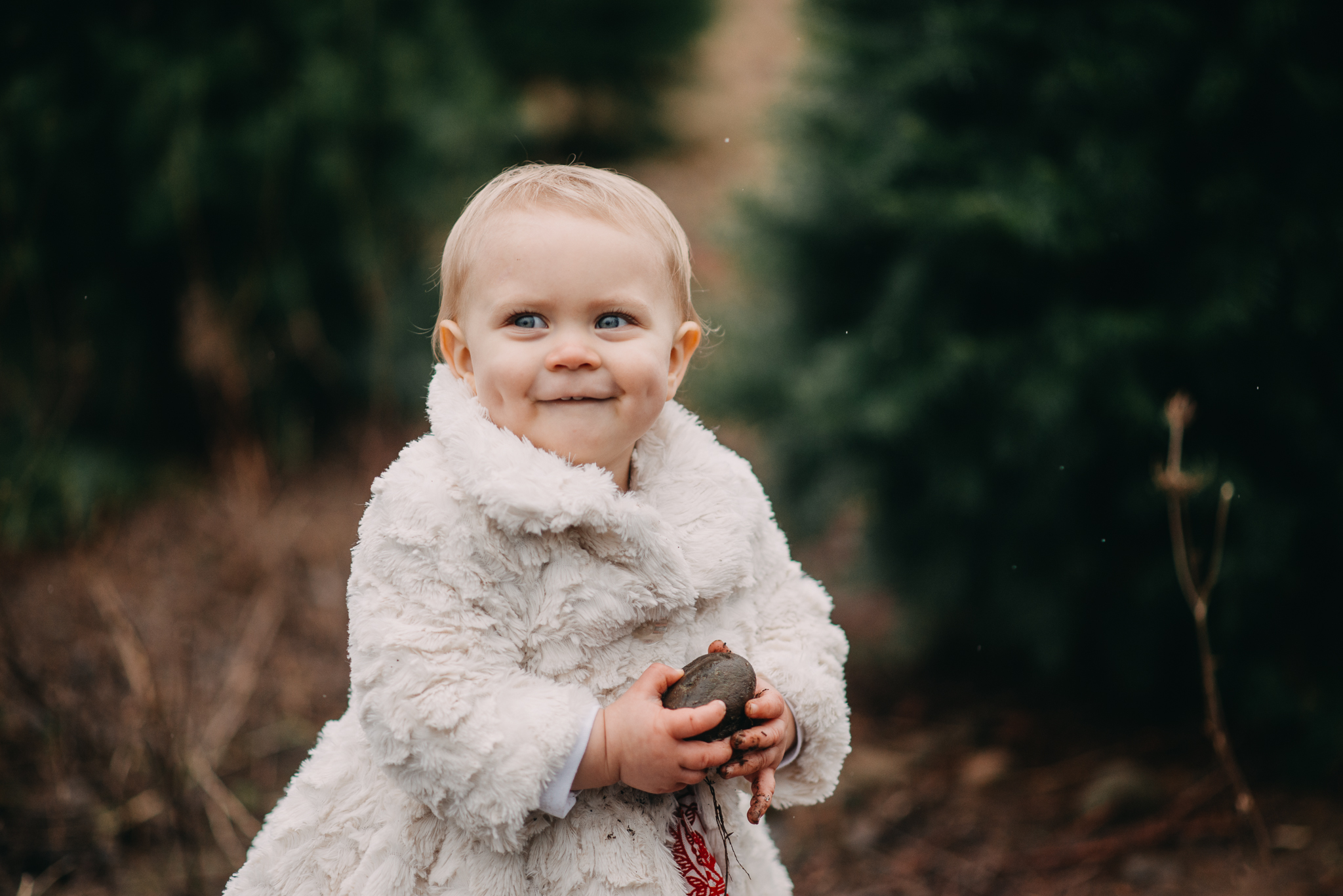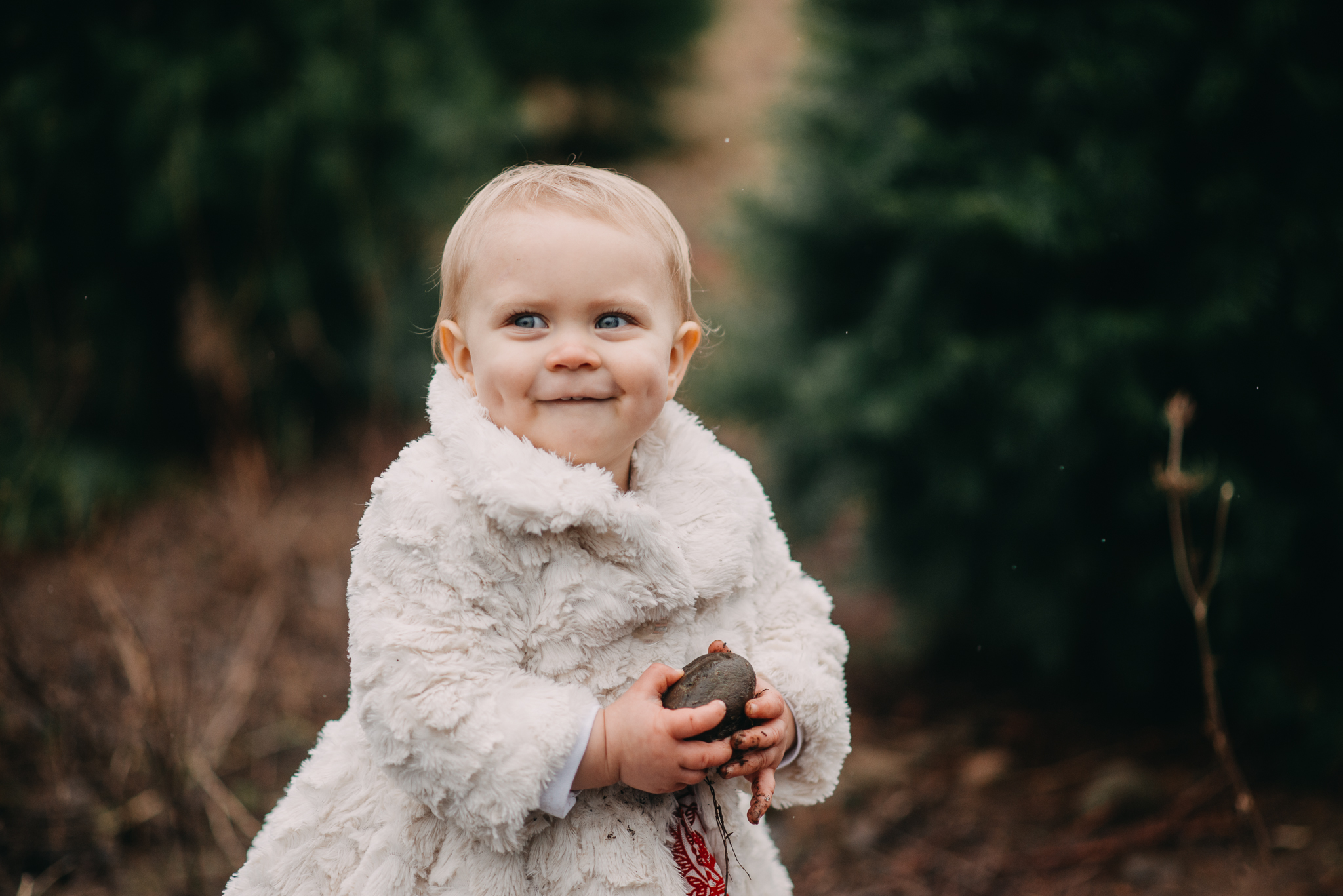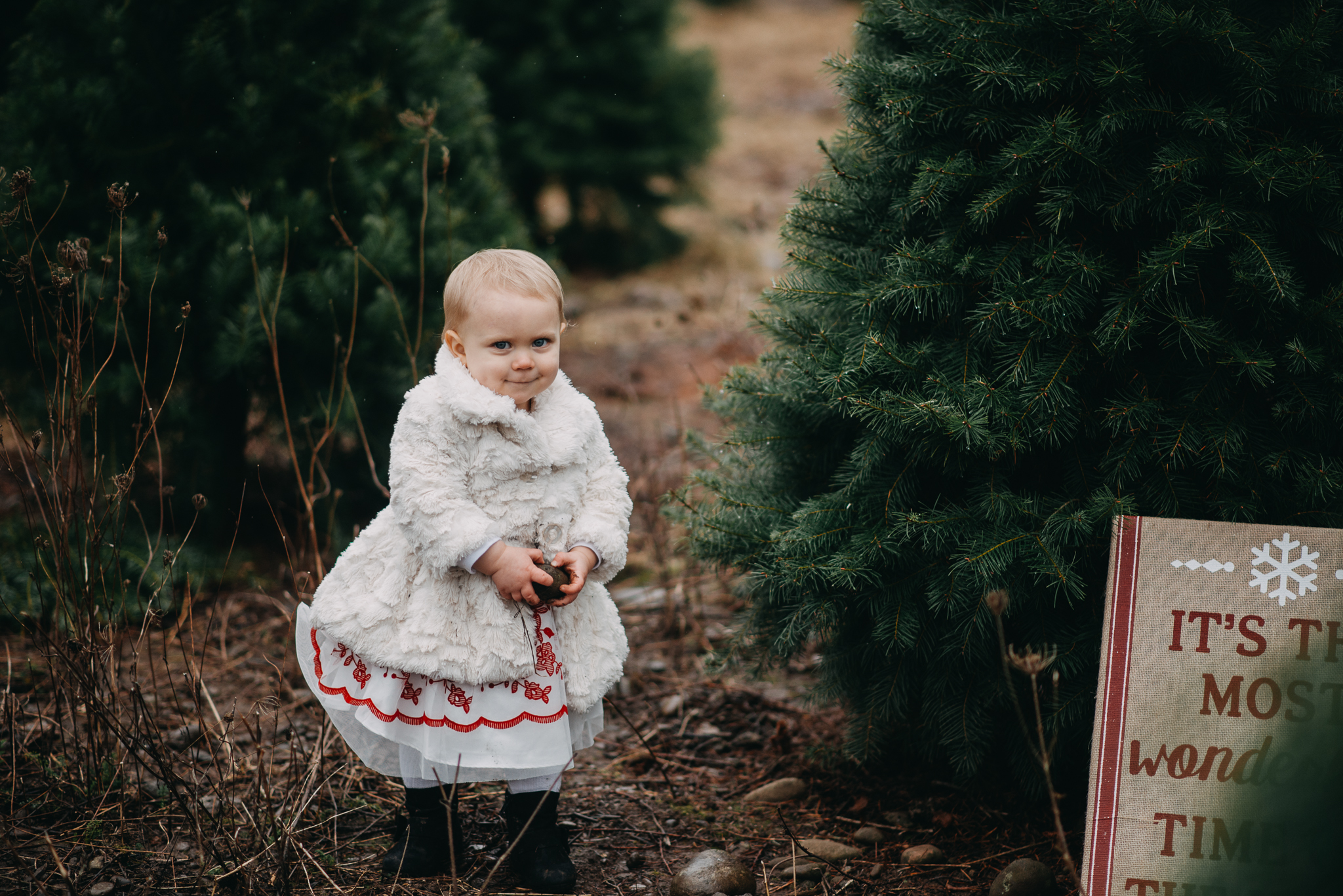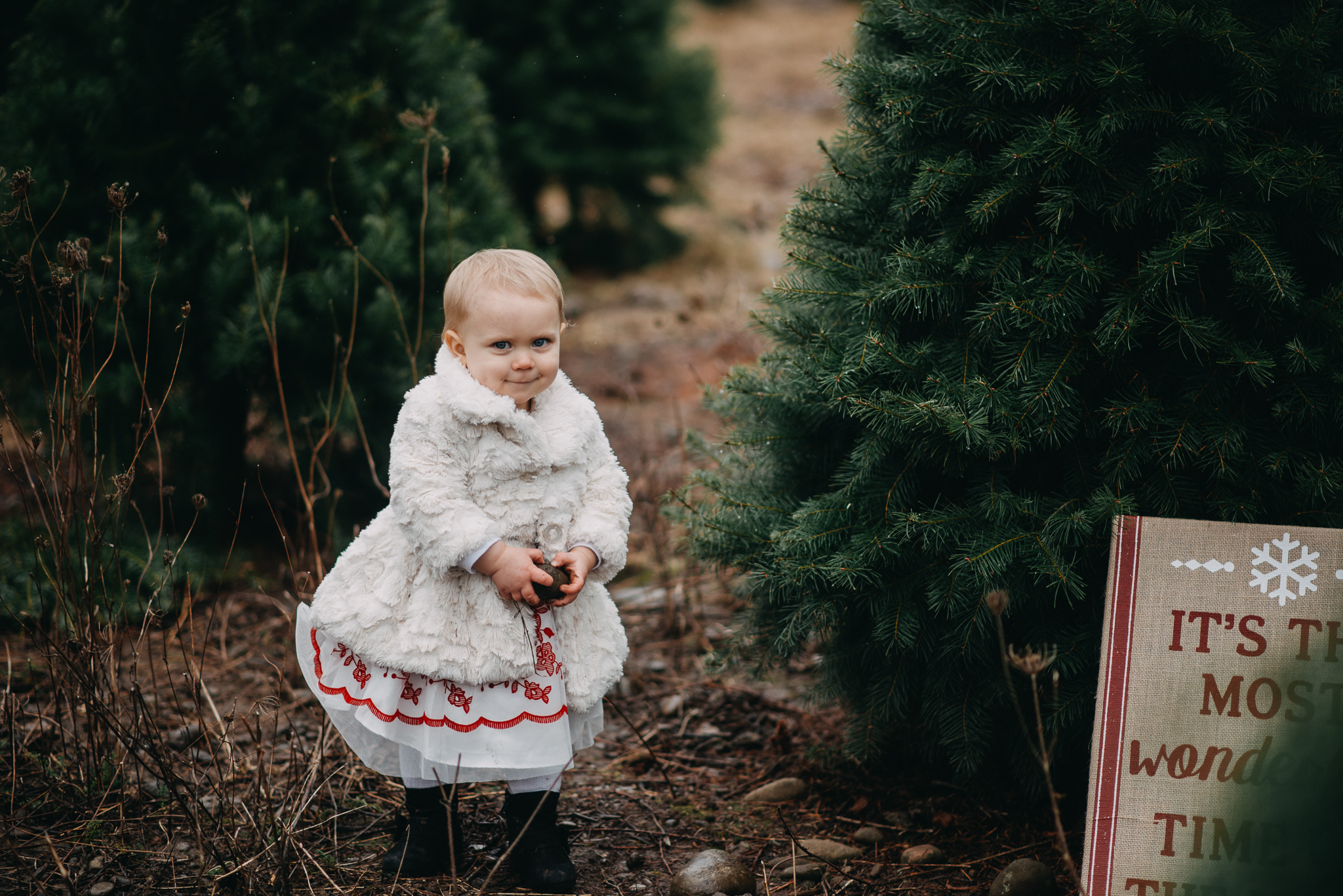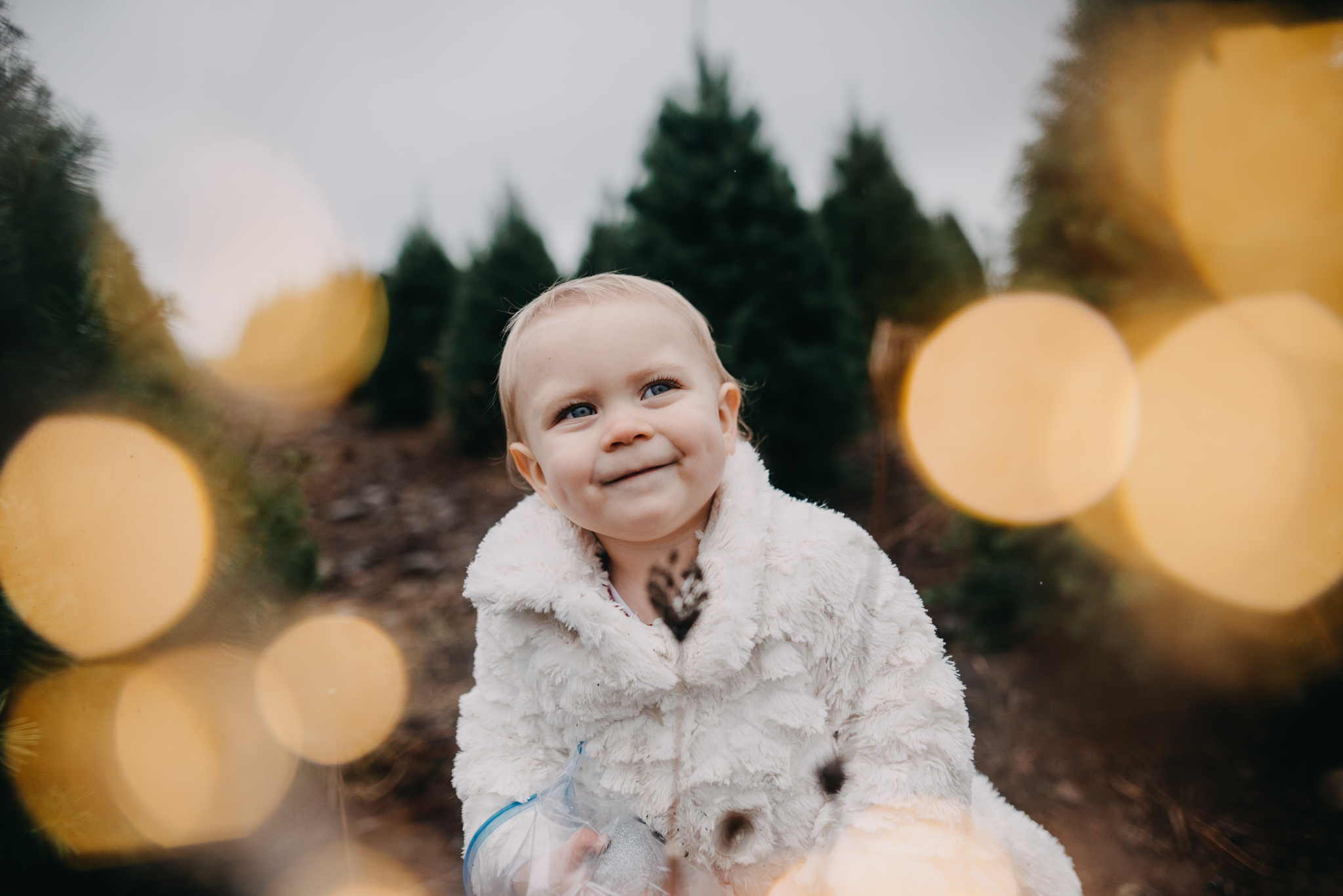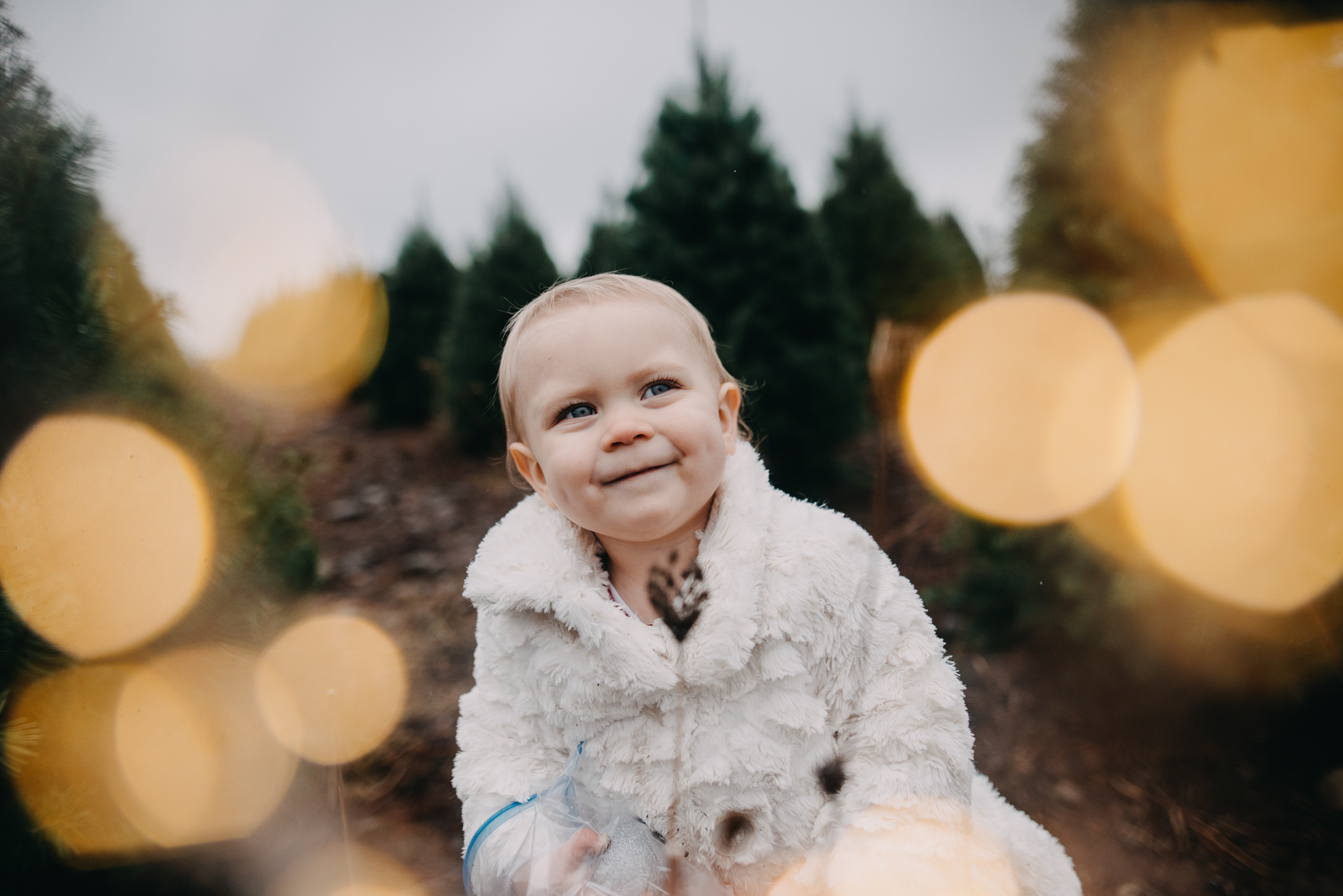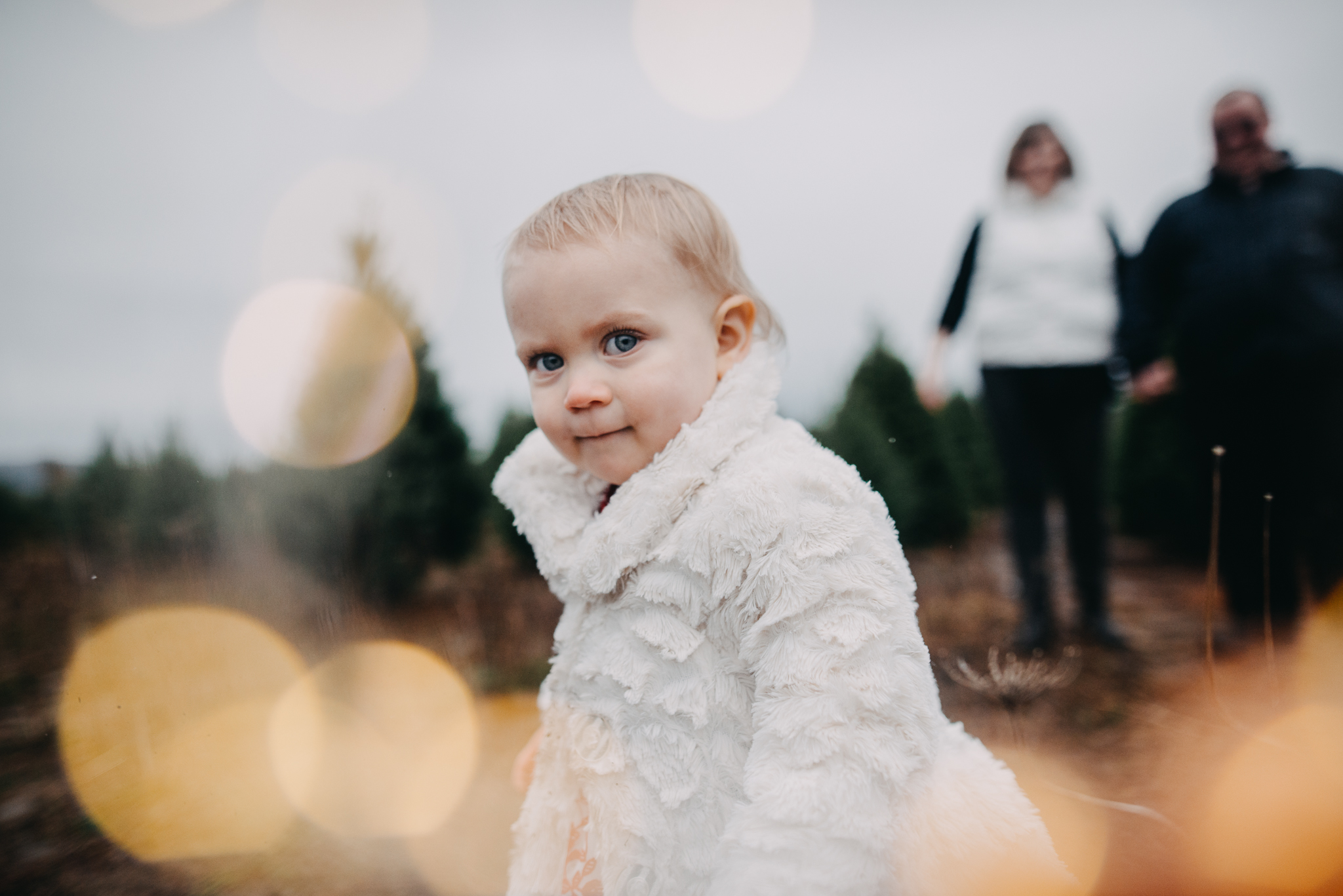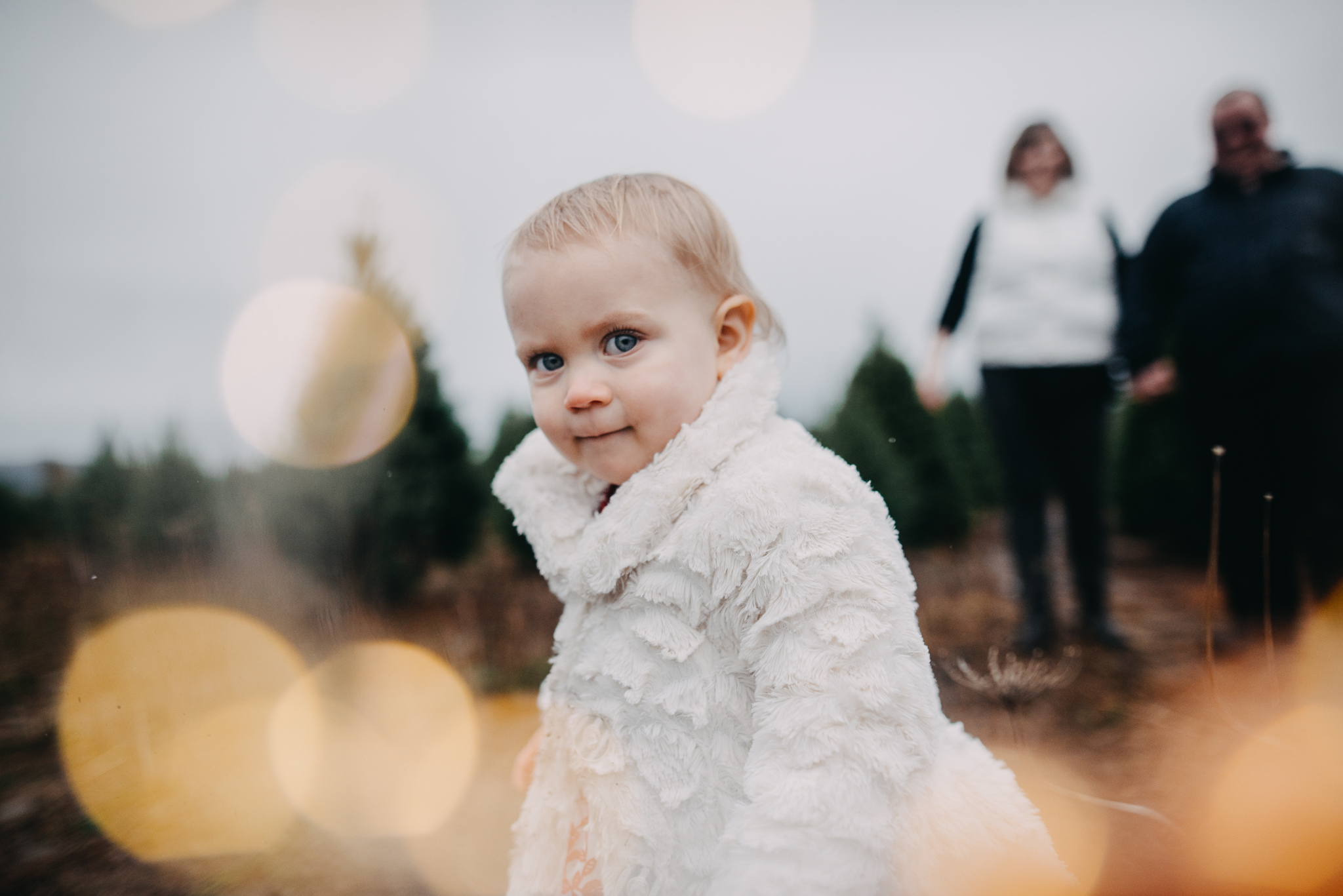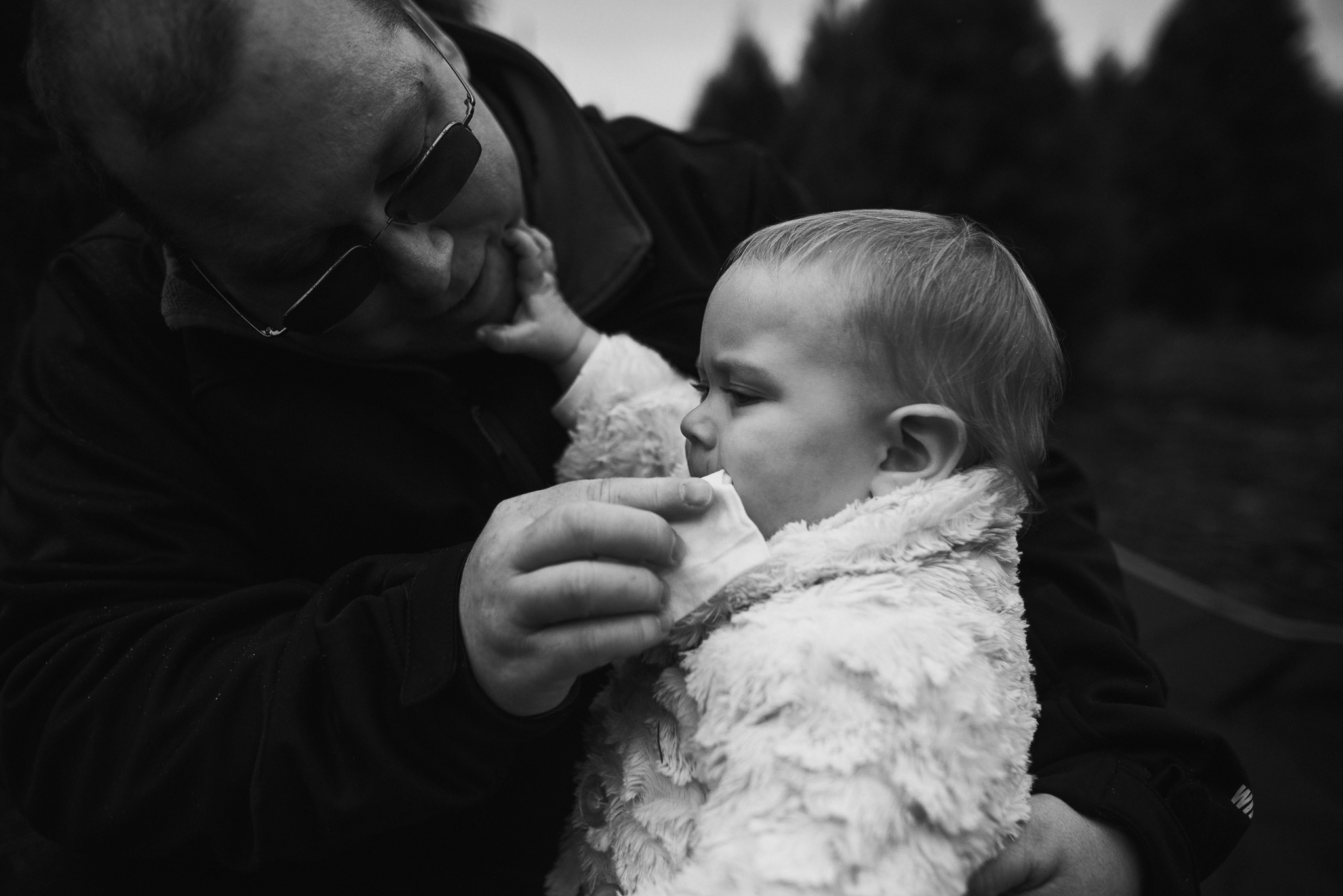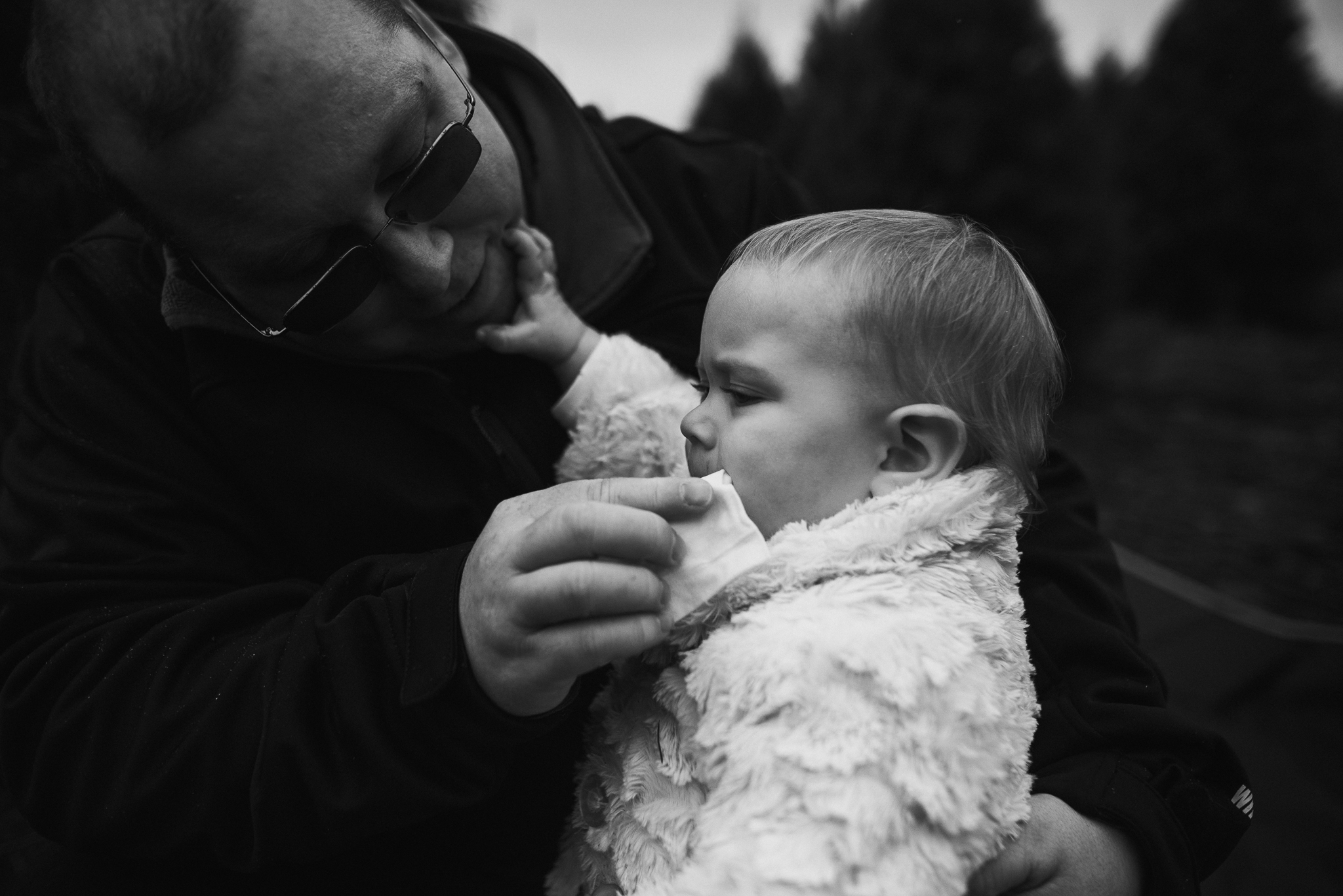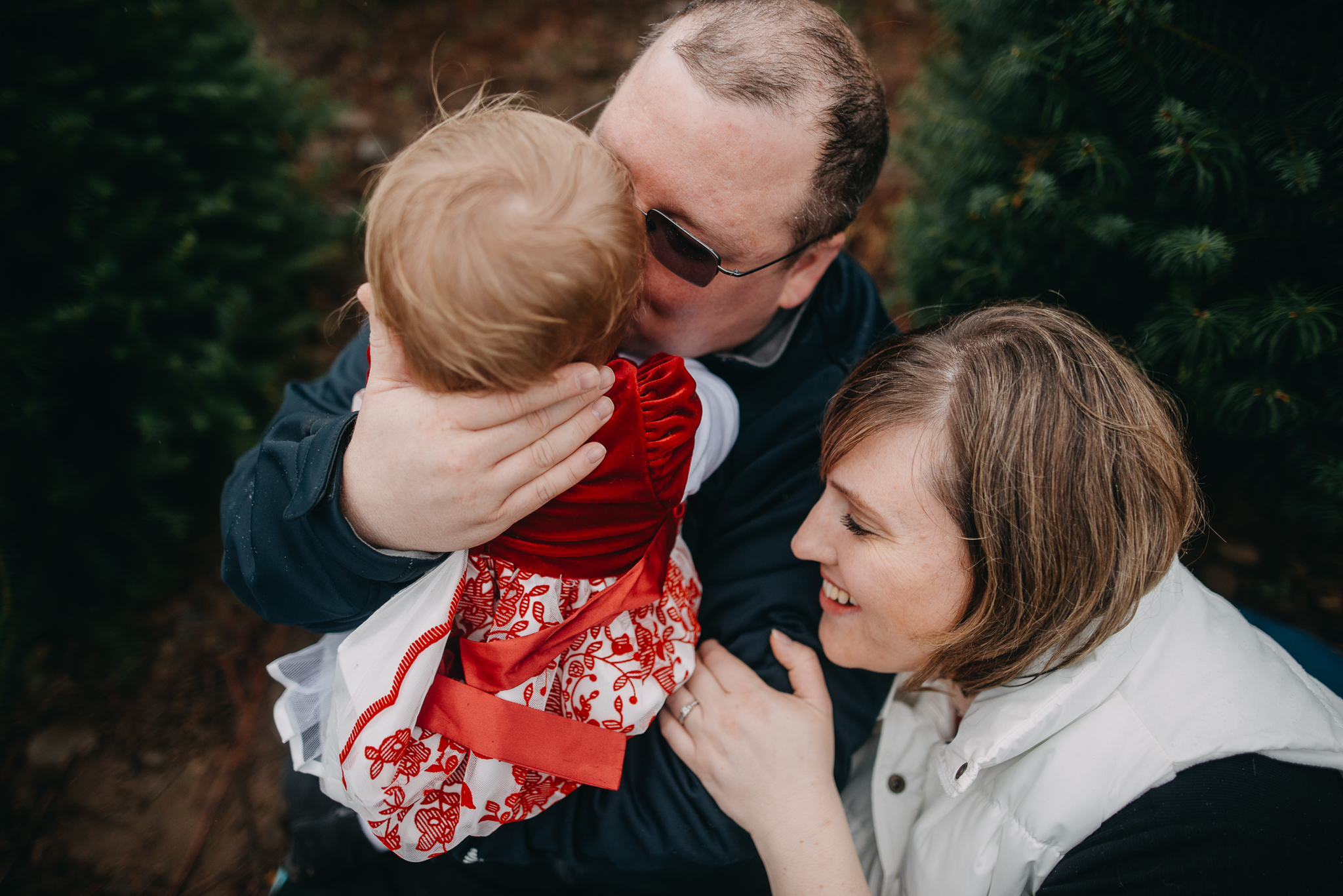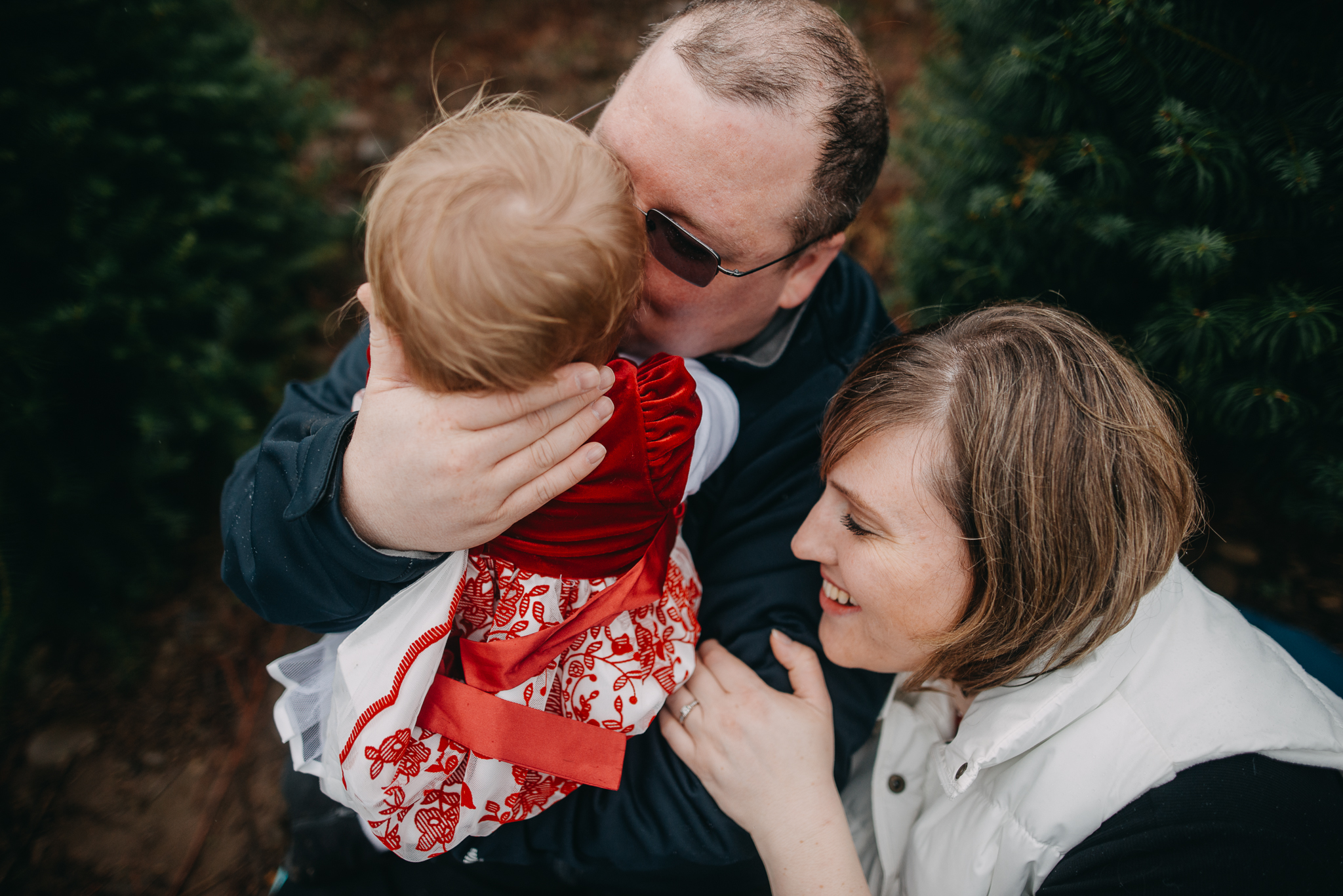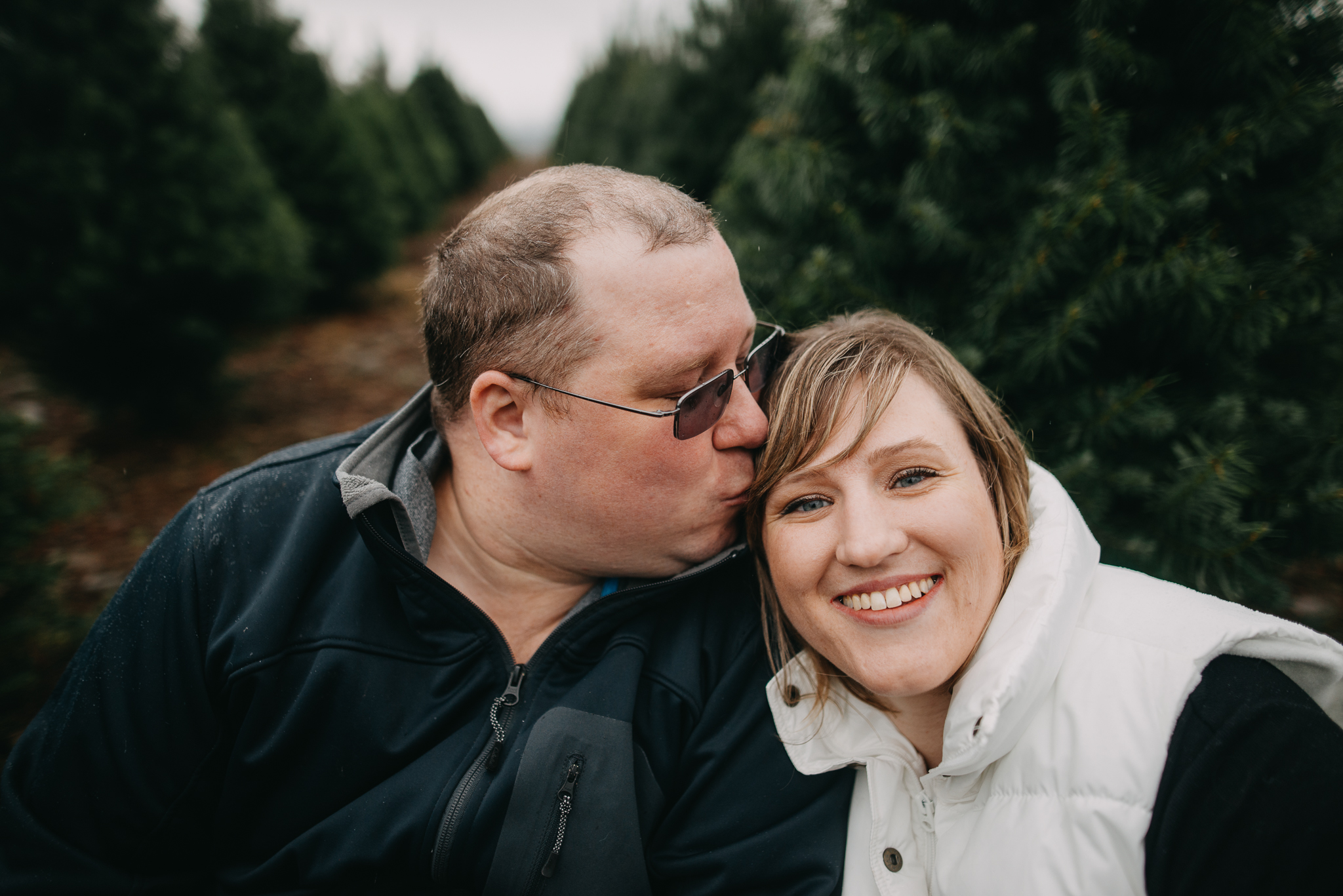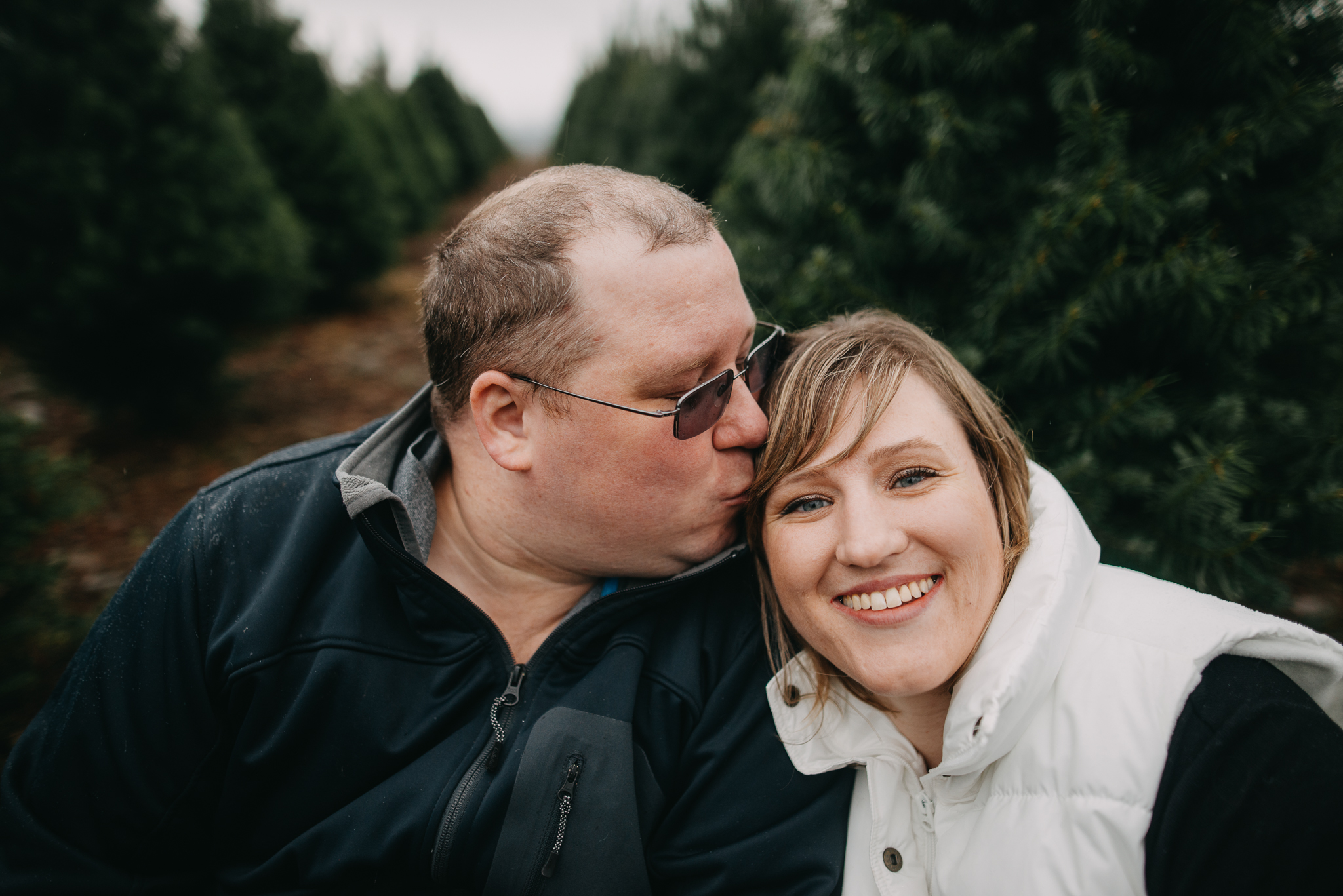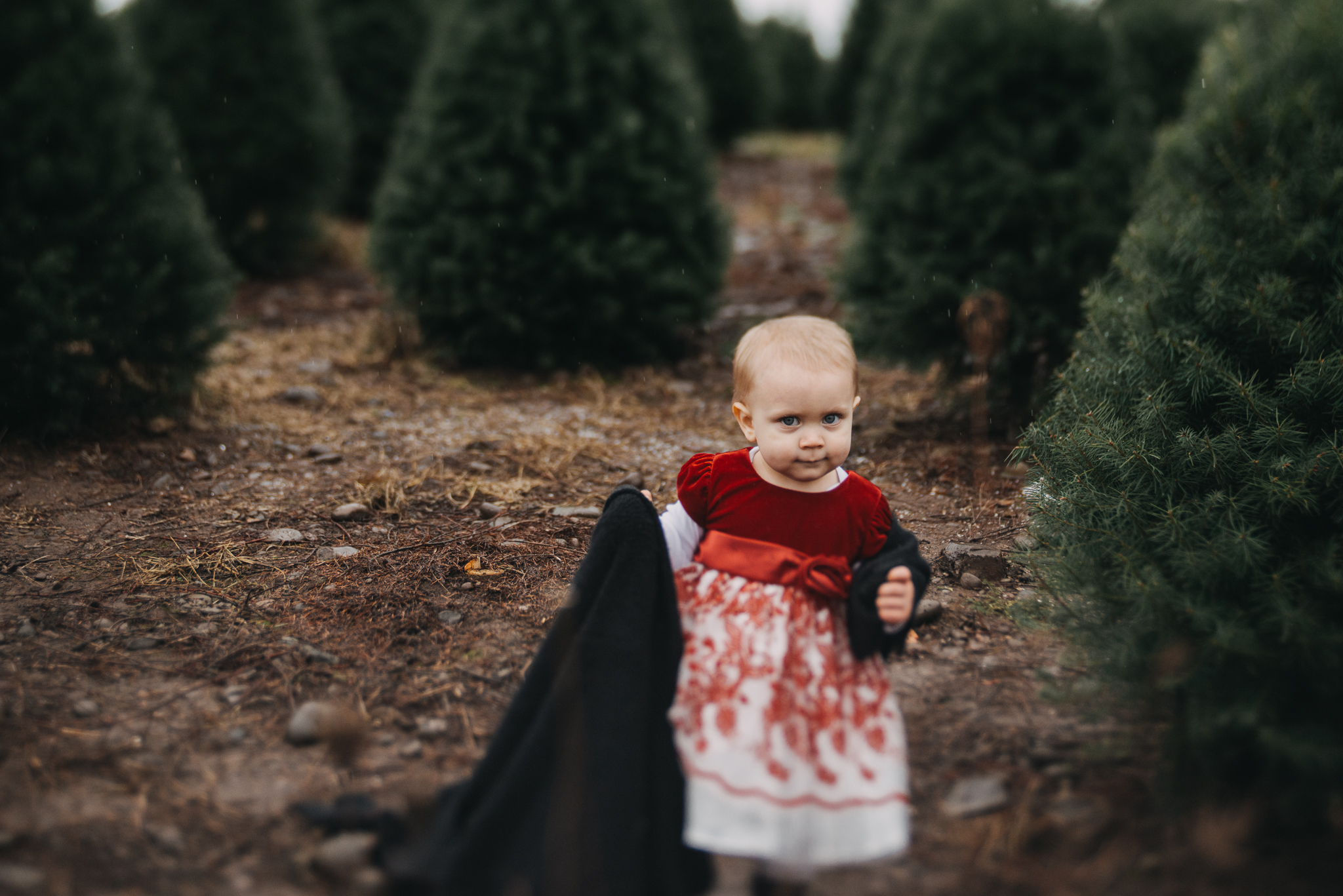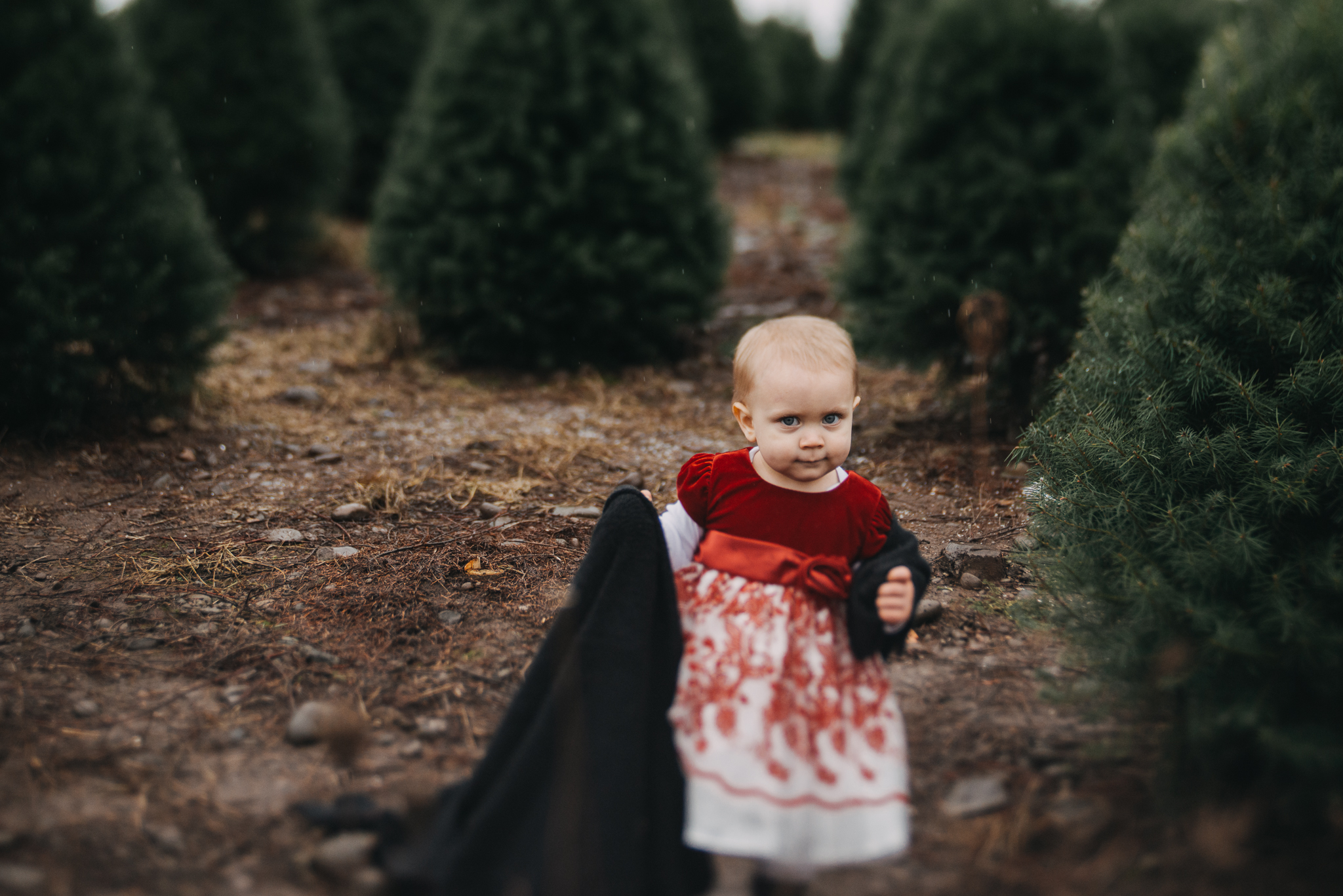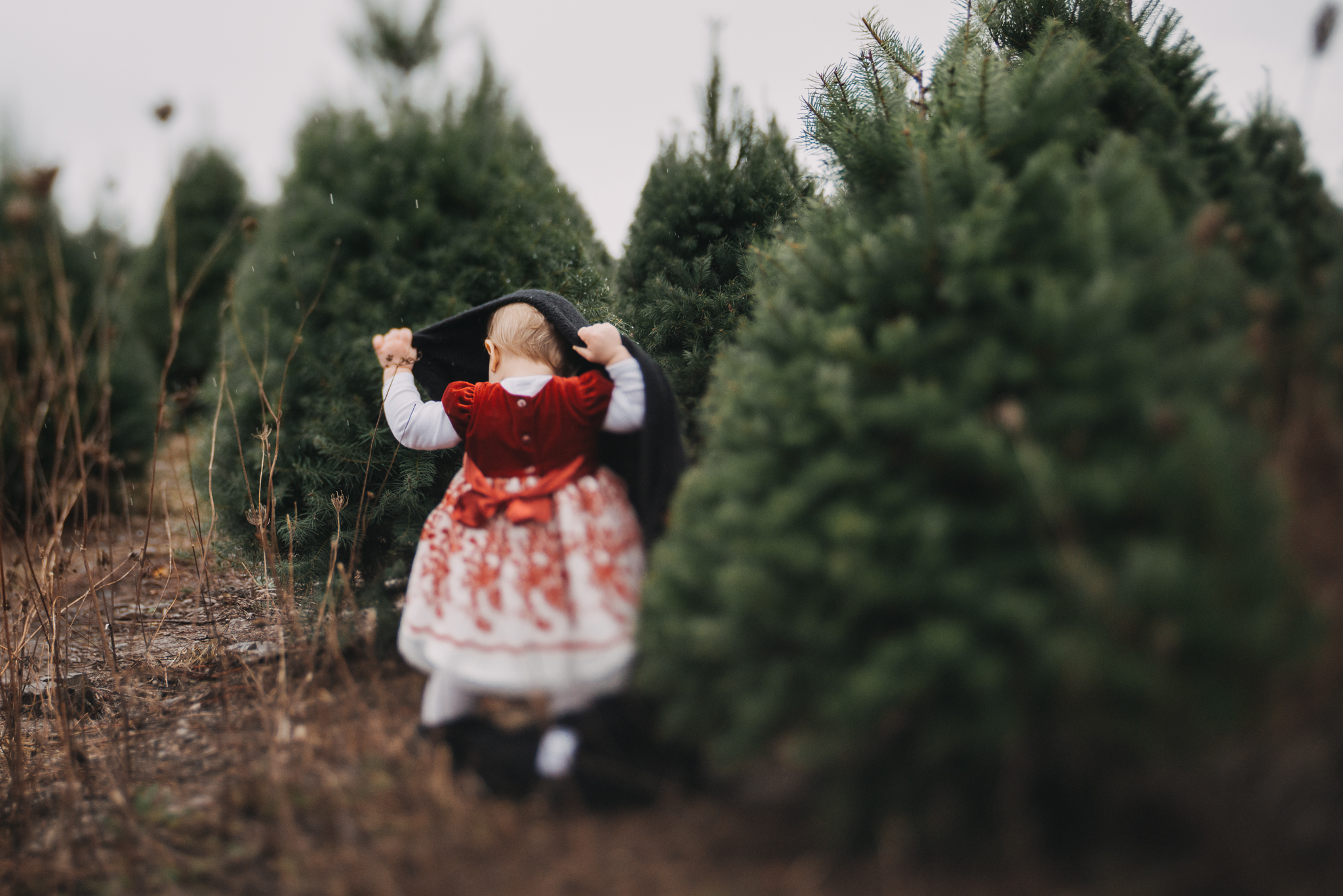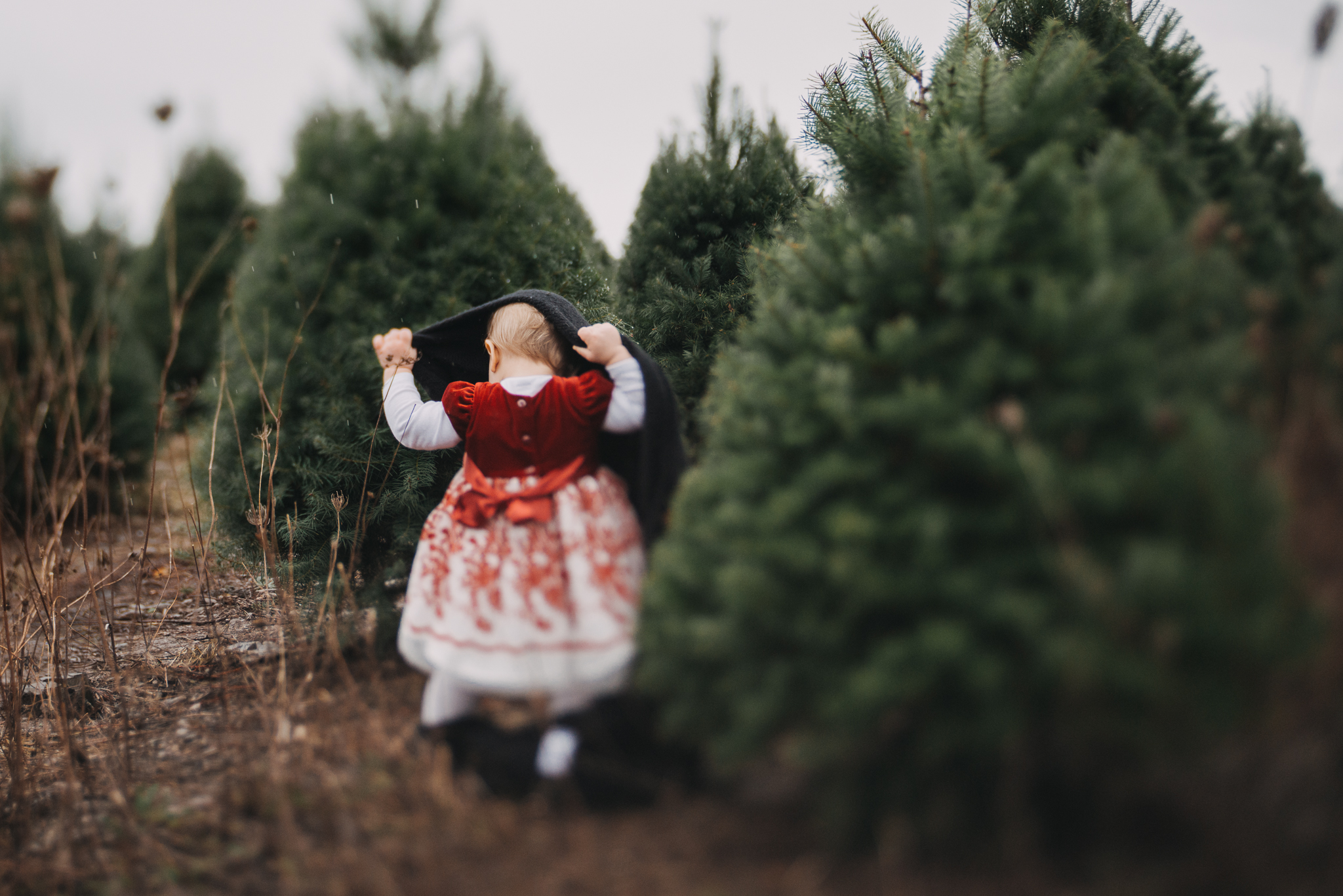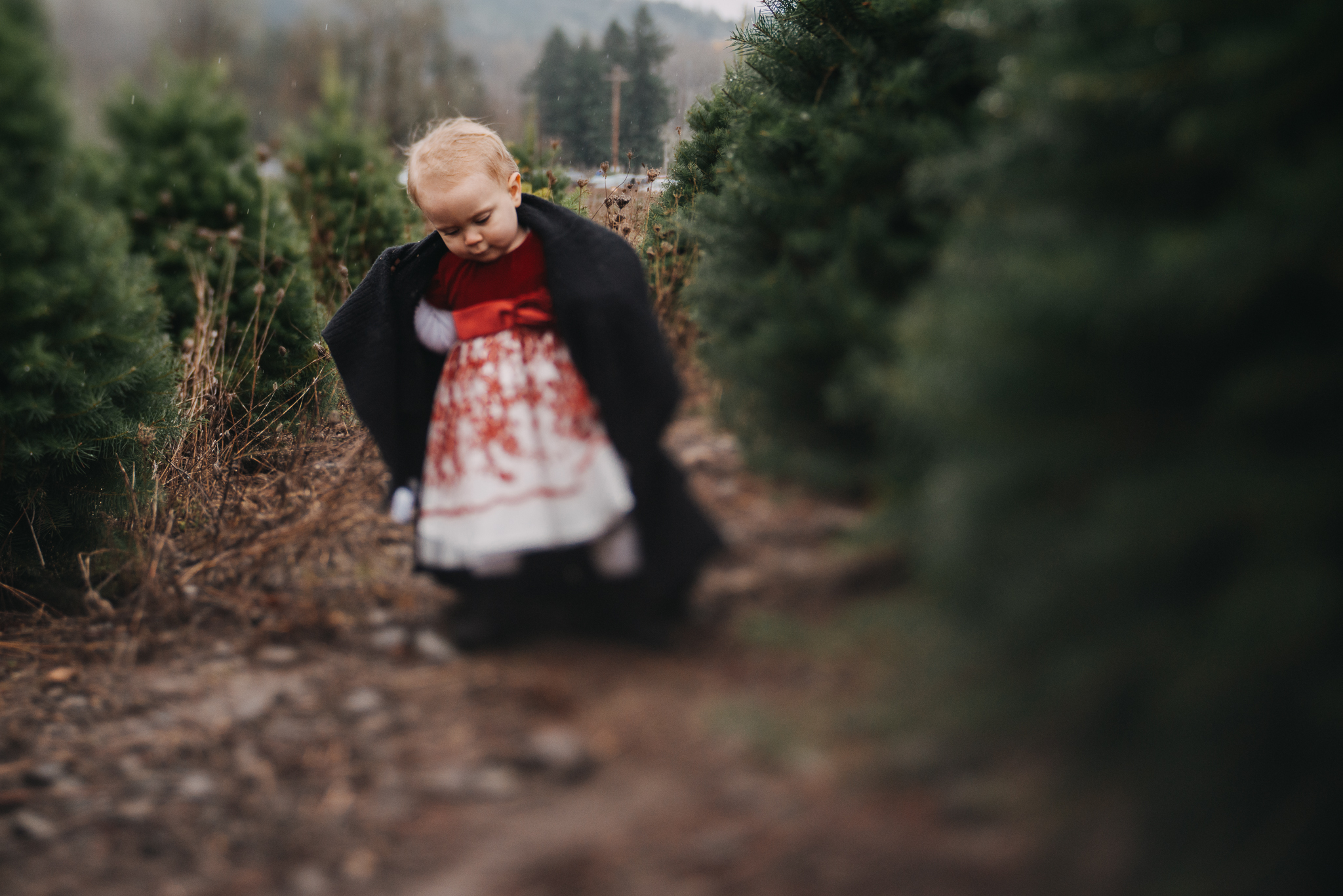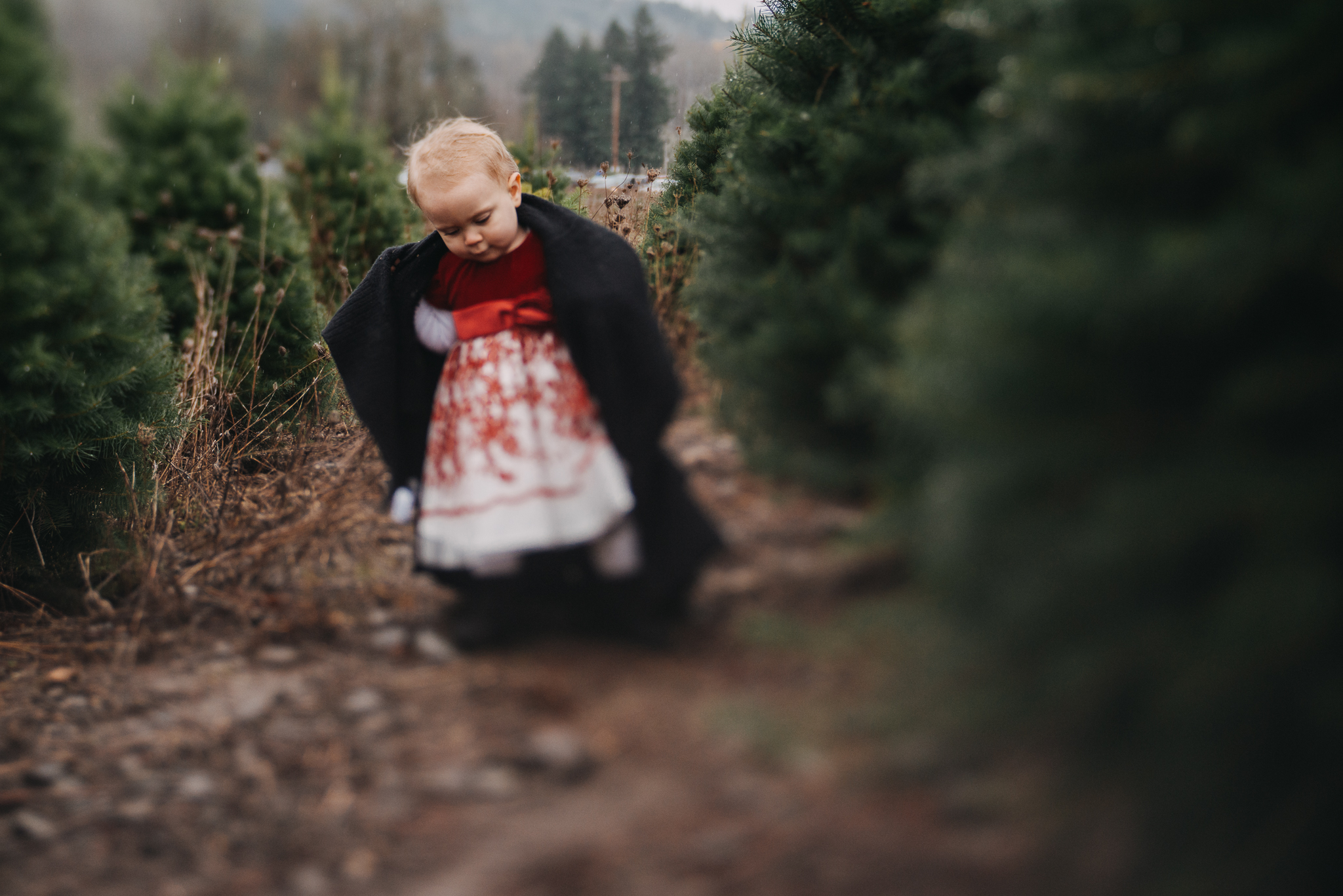 Music by: Gillicuddy