Welcome to Artifact Motherhood. This is a collaboration of artists from around the world who have come together to share our stories of the joys and struggles in our journeys. Through our writings and photographs, we want to create memories that are more than photographs with dates written on the back. These are the artifacts we are leaving behind for our children and for generations to come.
---
My oh my, my girls. It has surely been a month.
One month ago today I told you that school was closed for an "extended spring break." You were both happy, eager to get a bit more 'sleep in' time. However, none of us had clue at the time that it would turn into school being closed the rest of the school year. I'm still not entirely sure the two of you have wrapped your heads around this fact. This will be a big time in history I often wonder what exactly you'll remember.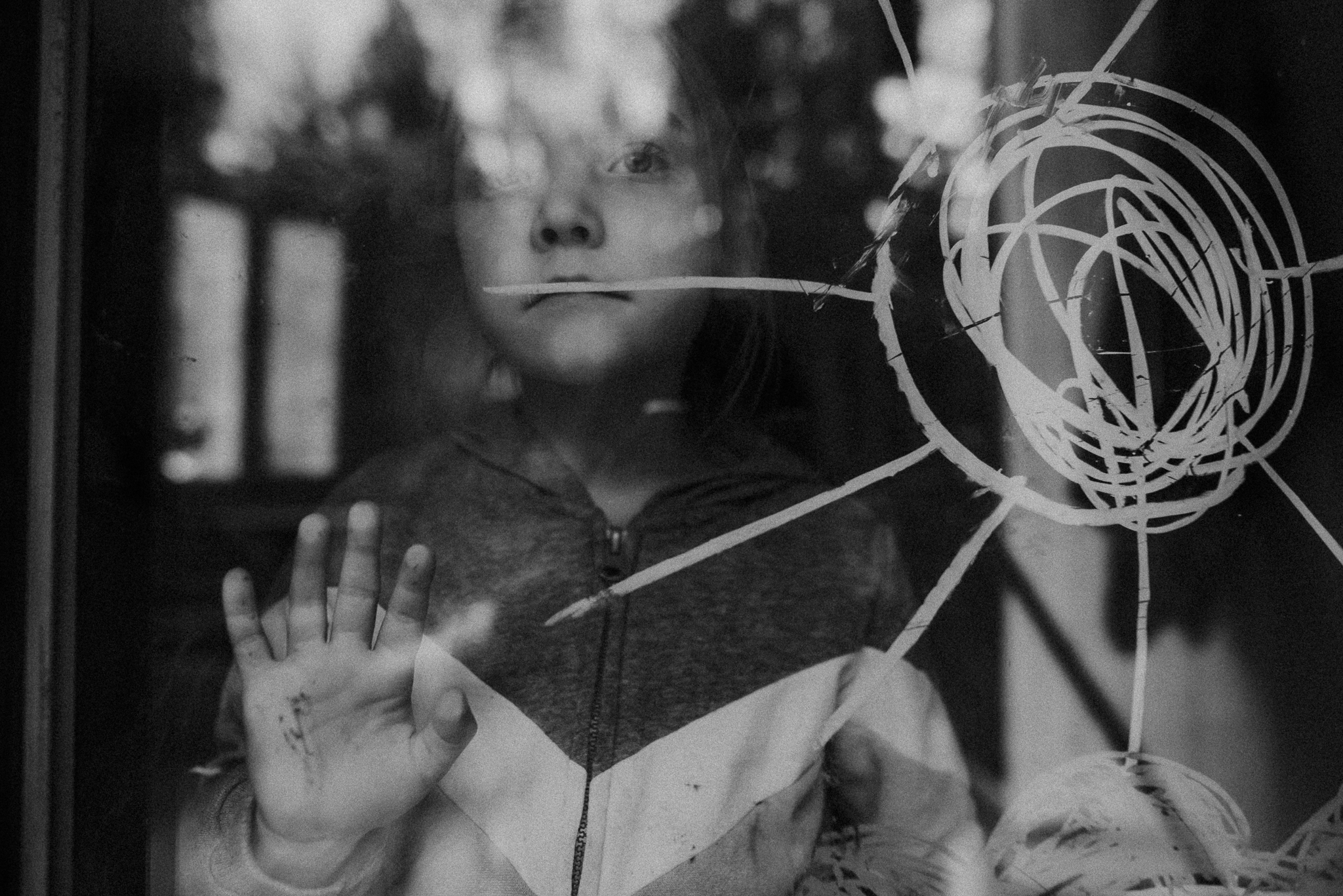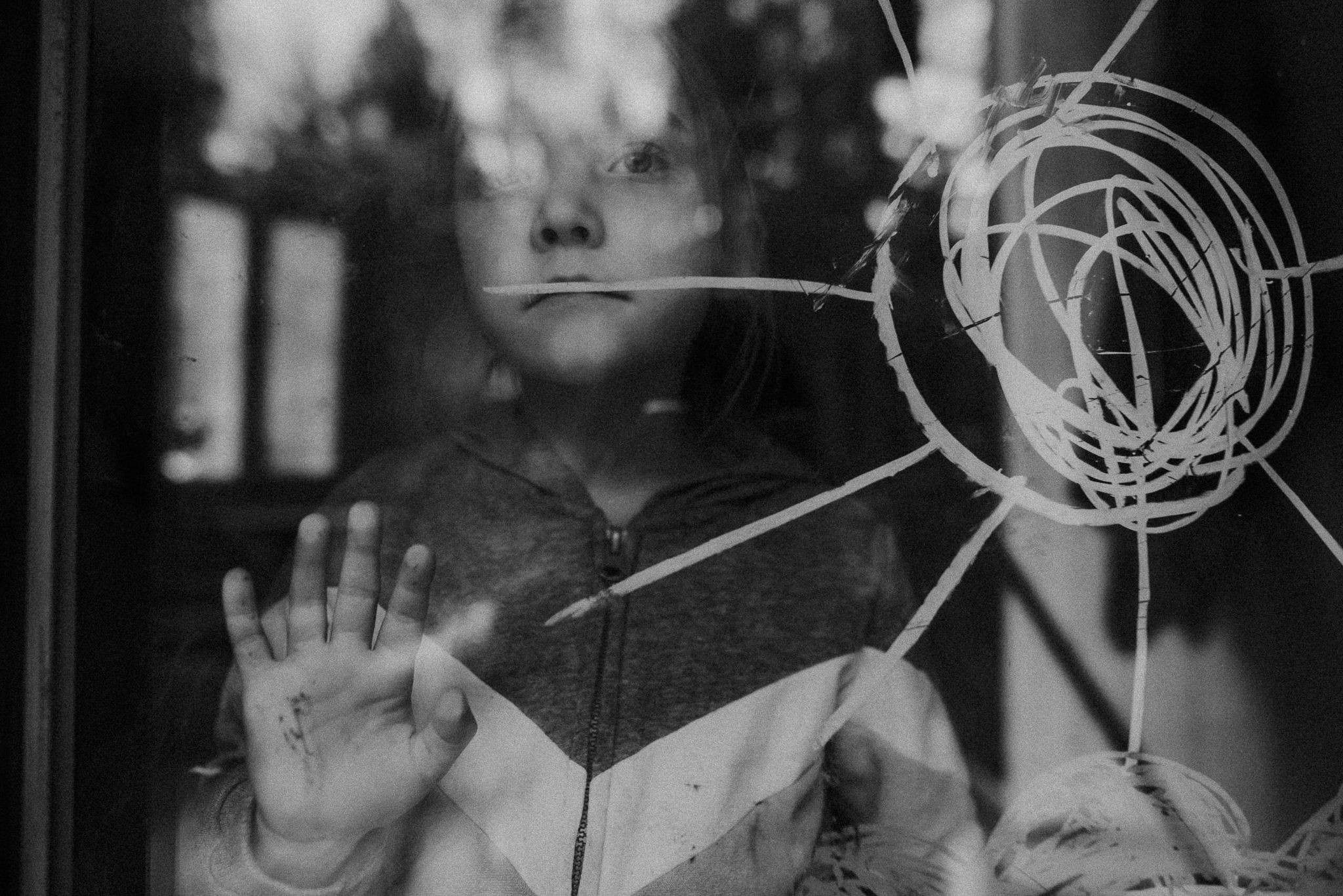 I just wanted to say that I'm sorry. I saw the look in your faces, especially my sweet youngest, when we told you last week it's closed until next fall. I'm sorry you're missing out on seeing your friends everyday. That you're missing out on amazing teachers who deserve so many hugs after this is all done. I'm sorry you don't get to go on that zoo field trip, sing 'The Beatles' songs onstage at our local theater, or attend the annual spring carnival you both count down the days to every May. We unpacked your school items today and their were so many unused 'tickets' to "sit next to a friend" and "chew gum in class" my sweet oldest had been saving for just the right time. That time is gone now. I'm also so dang sorry to my youngest who celebrates her birthday in 5 days, and she only gets the 3 of us to give her a hug.
But I'm also so darn grateful to have this extra time with you, despite the odd circumstances around it. It isn't lost on me that on my last post I was aching for more time with the two of you. I read an article the other day that called this time 'The Great Pause.' I've relished the moments seeing the two of you connect more than ever, requesting sleepovers in one anothers bed and writing books together. You've made breakfast for us, learned embroidery, planted seeds, and perfected the art of baby chick and goat raising. We've had some intense games of Uno, Twister, and Cranium. We've navigated this mom & dad working + homeschool and 'distance learning' together, some days better than others. 😉
At the same time I'm feeling guilty we have the privilege of this time together, on acres of land to call our own. Not everyone has what we have. I'm struggling with that despite the fact it's something I cannot control, yet simply trying to reach out virtually to friends and family with the two of you for deeper connection with those we love. To see how we can help – even if it is just to bring a smile to someones face on a screen or write a letter to a friend with a message of hope. Sometimes it's the little things that can help, I hope.
I wish that you look back on this time as a time of connection with one another. Becoming more rooted in our land, and with our animals. As taking a breath and not a life hurrying like we were getting so darn used to. As a time to evolve for all of us humans – to not want so much but connect more. I hope you remember that your father and I have stayed home as much as we can to flatten the curve, to protect you and so many others that need all of us worldwide to just slow down and think of others. This too shall pass, yet I hope we learn so much from it.
Please go to Min Mohd, the next artist in our Artifact Motherhood blog circle and continue through all the artists until you get back to me! To learn more about Artifact Motherhood, click here.
To read past memoirs of mine from this project, click here.