December 10, 2020
Season of motherhood | the zoo
Welcome to Artifact Motherhood. This is a collaboration of artists from around the world who have come together to share our stories of the joys and struggles in our journeys. Through our writings and photographs, we want to create memories that are more than photographs with dates written on the back. These are the artifacts we are leaving behind for our children and for generations to come.
---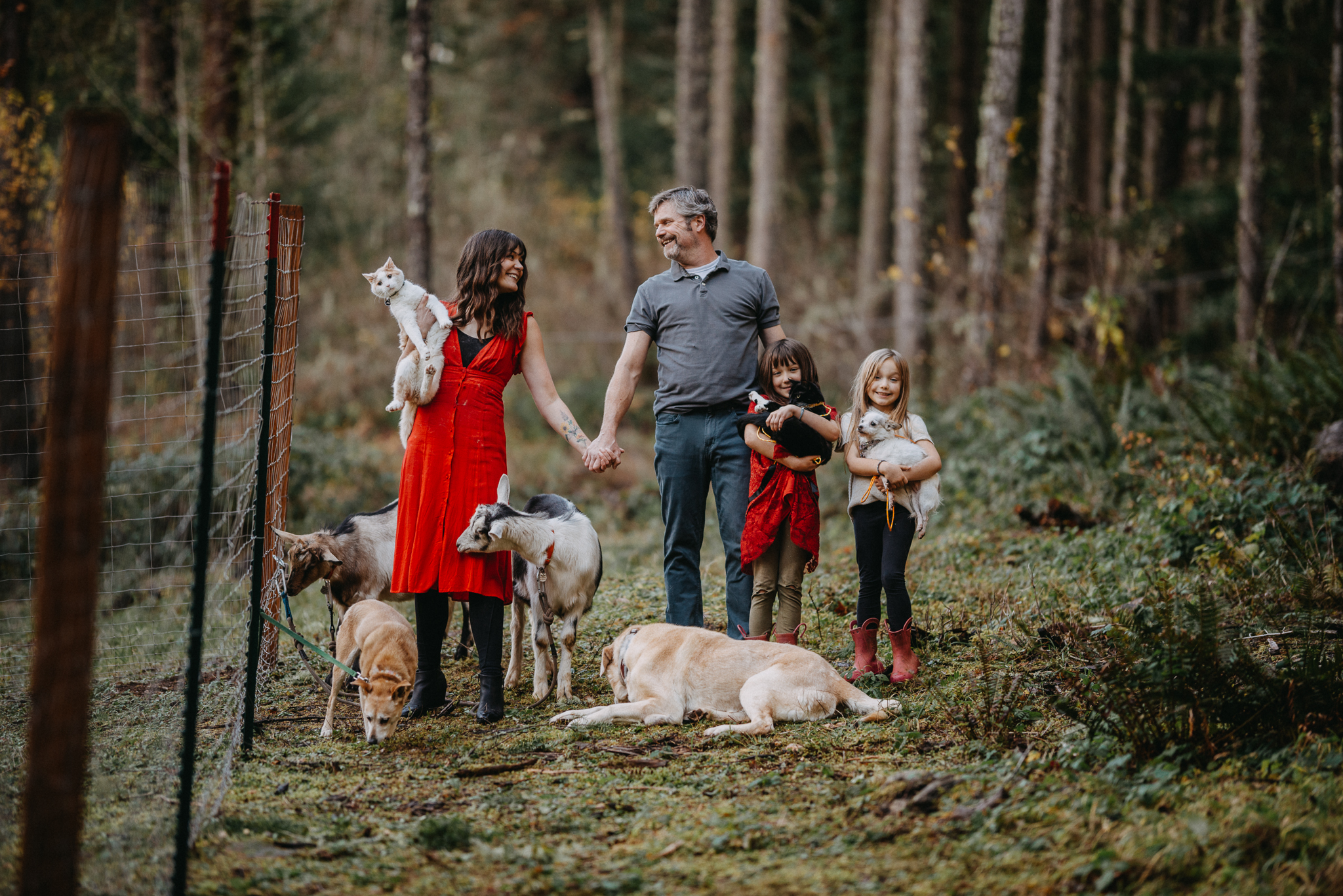 I grew up in an apartment, which had many fun parts to it, but because of that I always longed for lots of animals. I would ask Santa every year for a dog, and beg my mom for a "barkless dog" … hah! So now here I am on this mini farm of ours, my dream come true. That dream is both so fulfilling yet equally overwhelming some days. Half of these animals were our first fur babies before we had our girls, and are in the 13-15 year old range. I have a strong feeling it could be our last holiday season with our lab in the front, and the cat I'm holding, so I felt an urge to take a snapshot to capture this wild time.
---
Please go to Jo Hacock, the next artist in our Artifact Motherhood blog circle and continue through all the artists until you get back to me! To learn more about Artifact Motherhood, click here.
To read past memoirs of mine from this project, click here.