It's safe to say that June came and went in a flash. School ended the second week of June and we found ourselves jumping right into our eagerly awaited summer mode. We got out the kiddie pool, my girls making tiny flower boats.  We went to our favorite little beach spot down the road, building sand castles and collecting rocks. Watching my girls explore and collect always brings me right back to my childhood, the sense of nostalgia fierce especially in these summer months.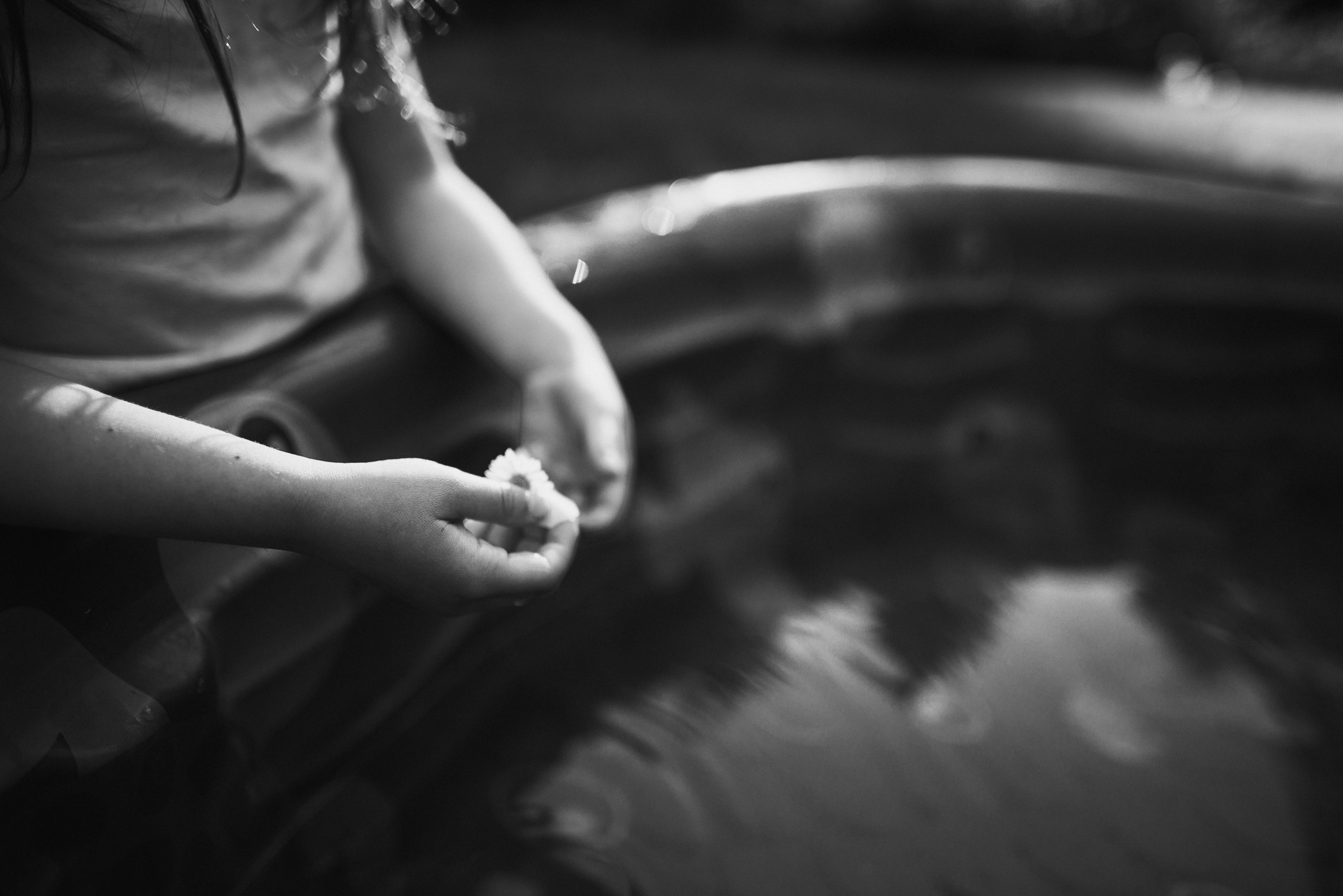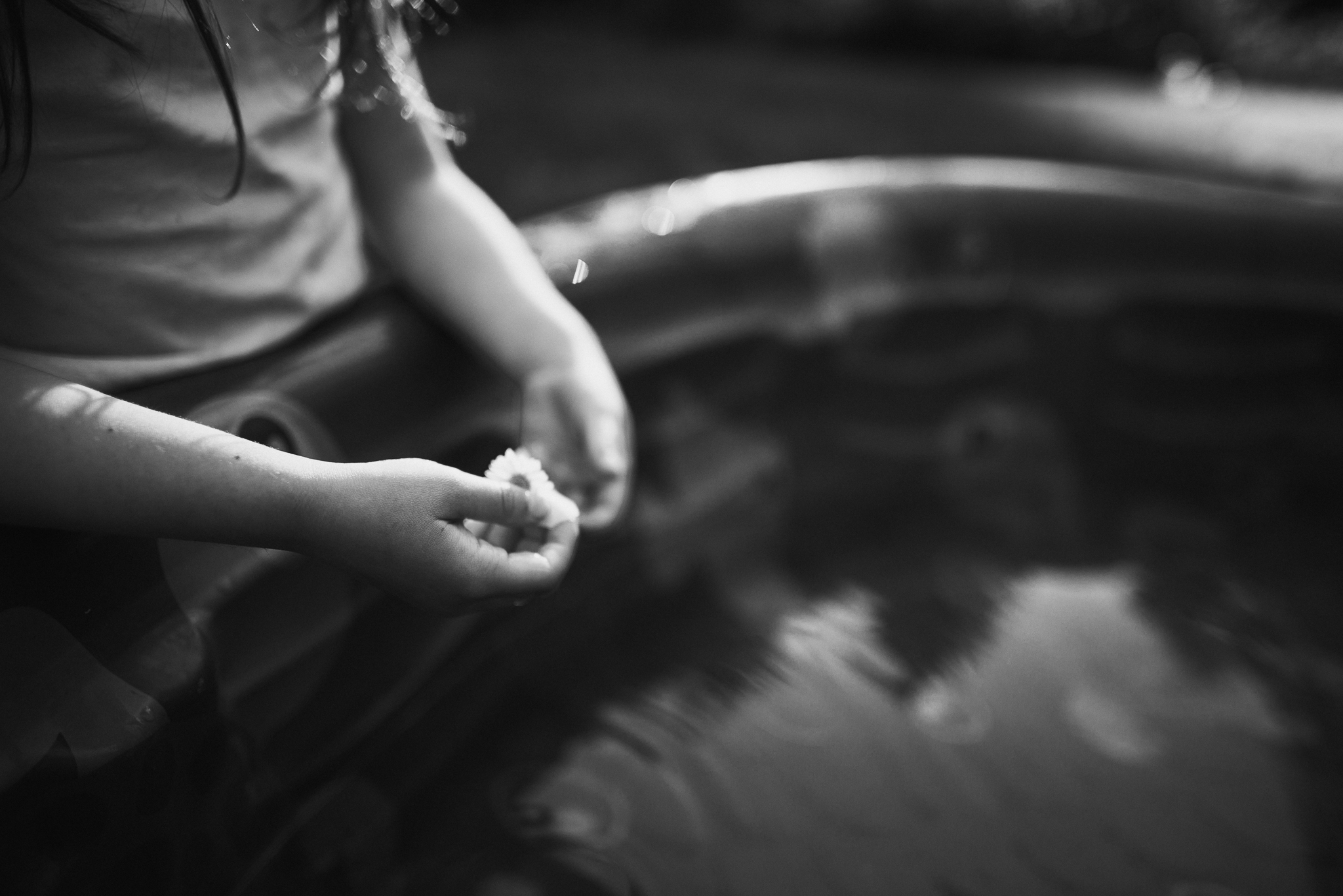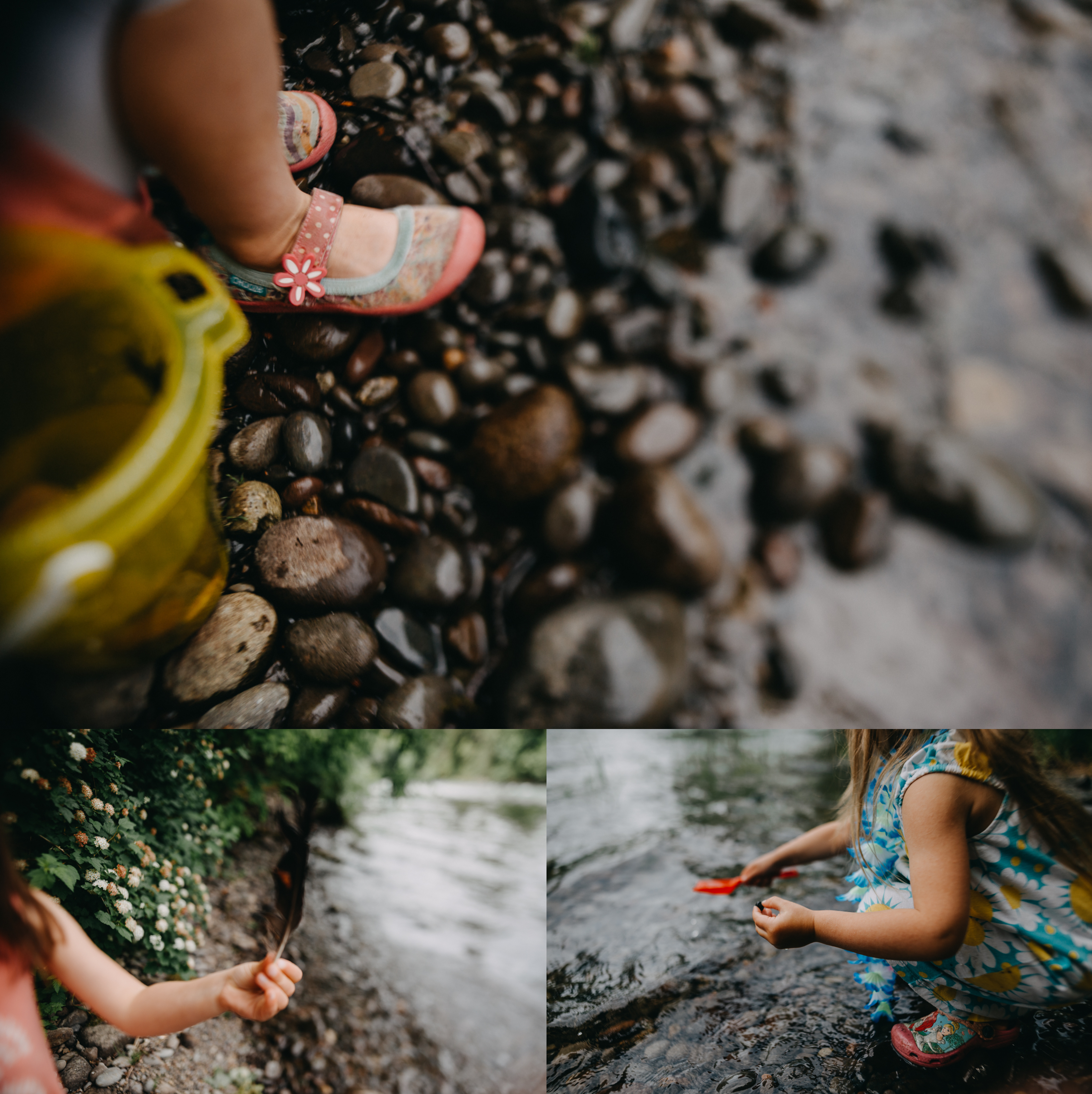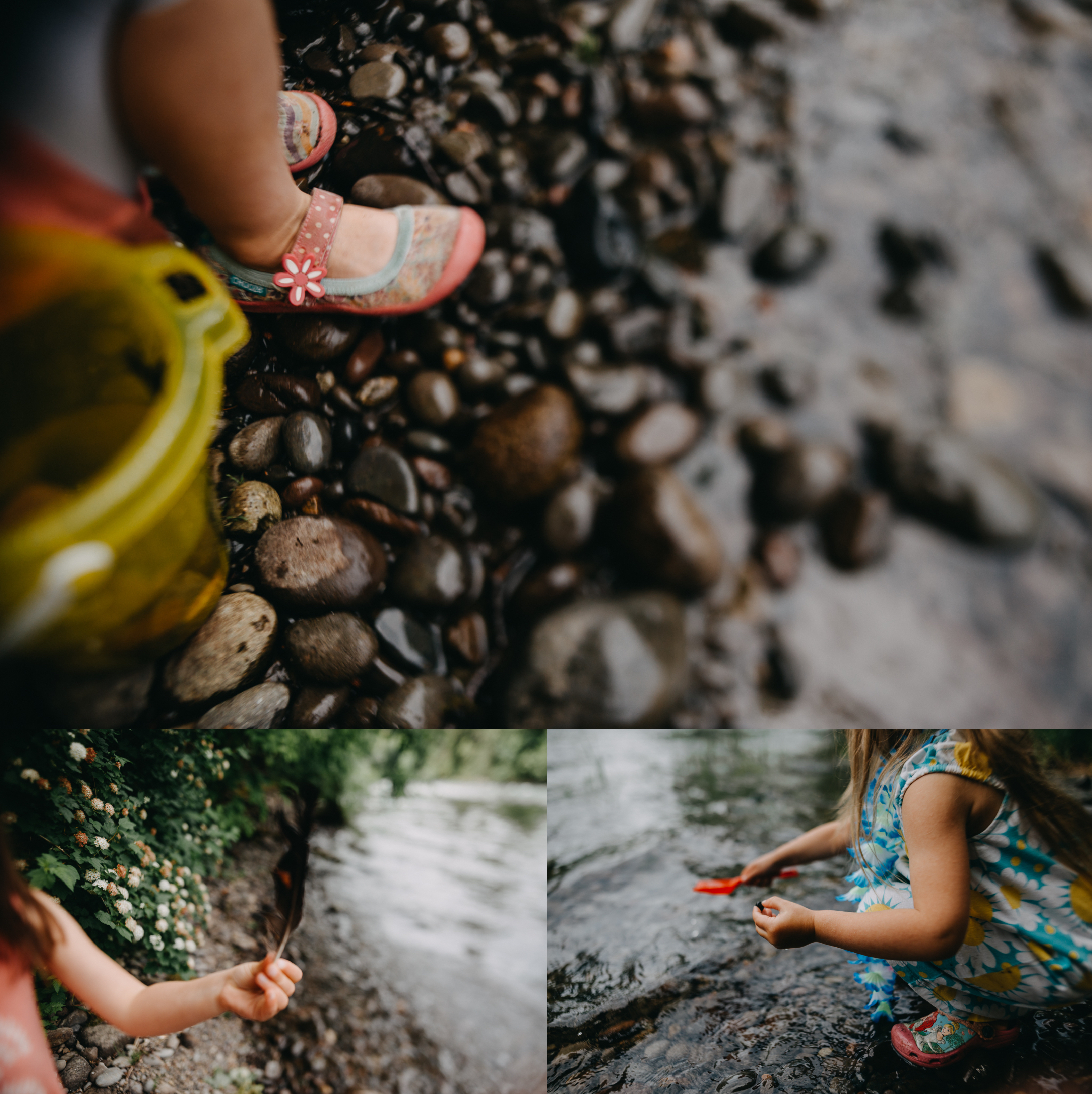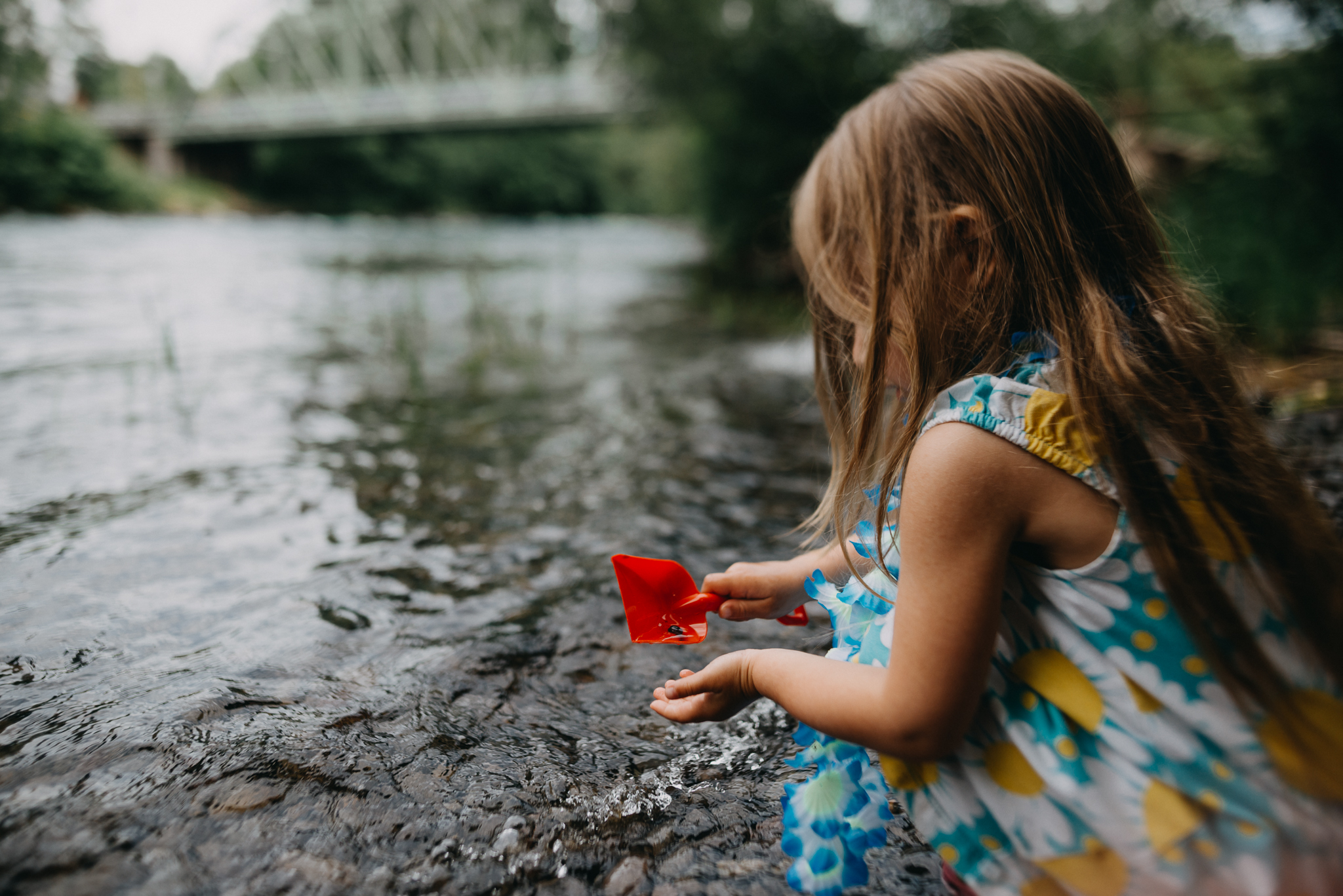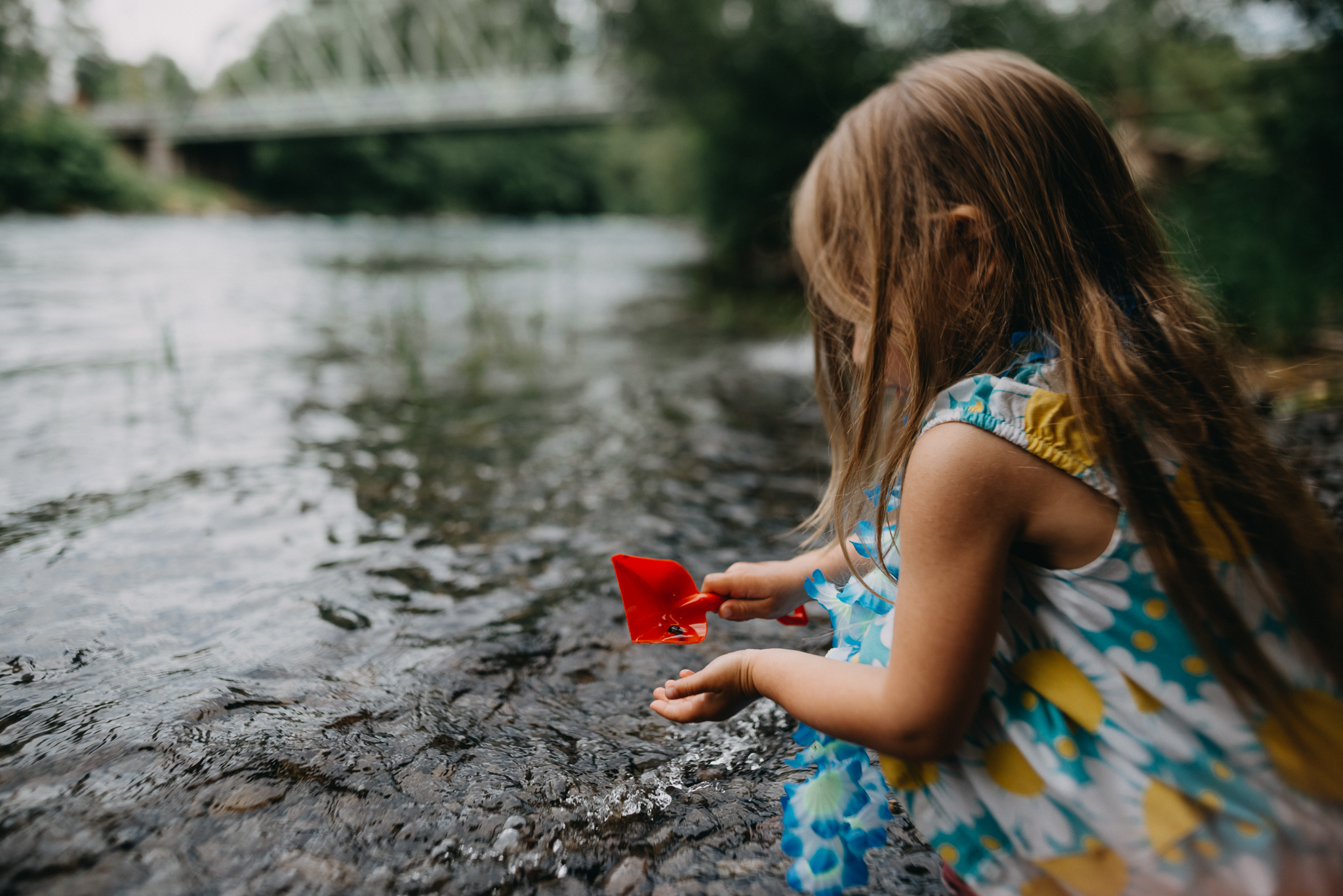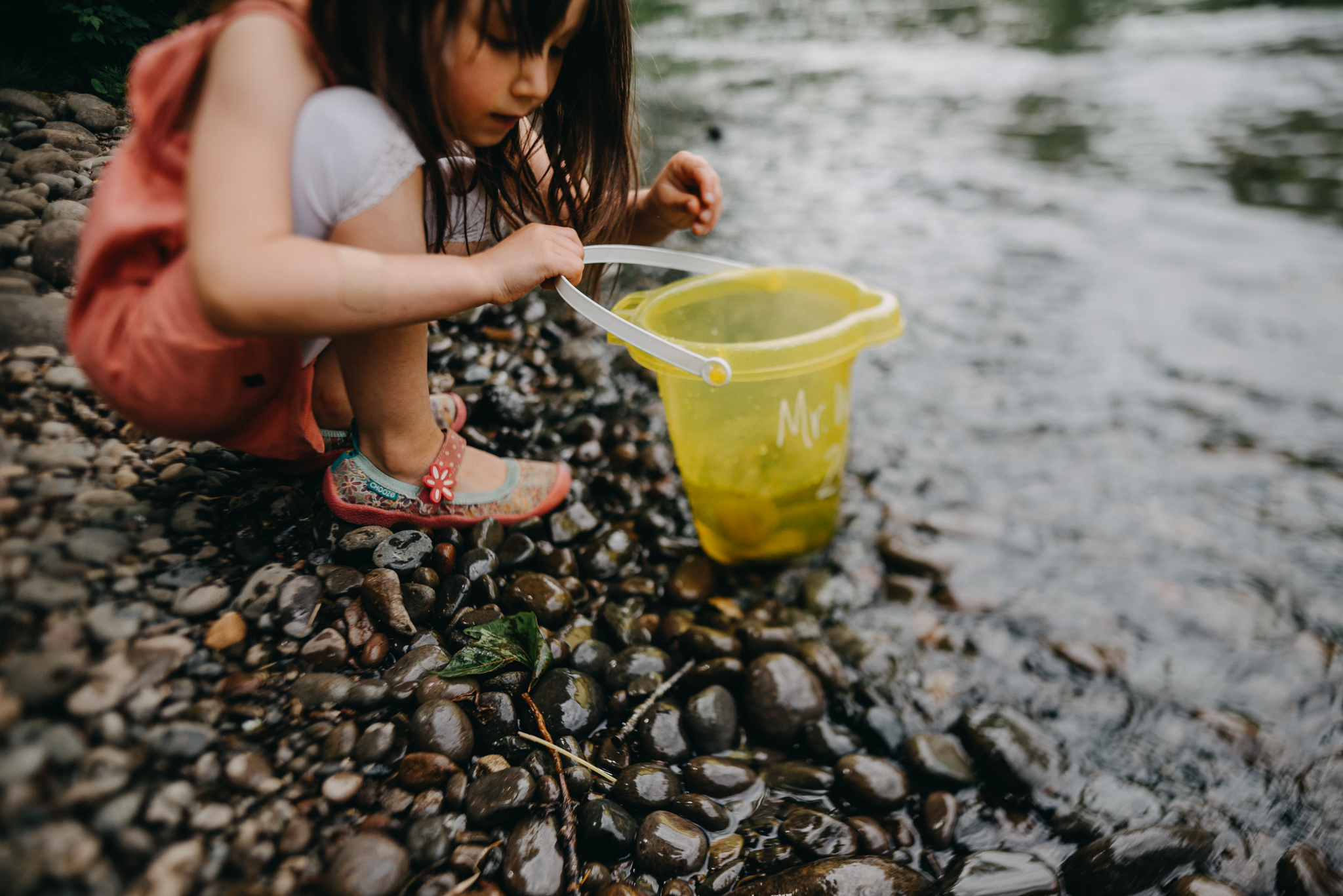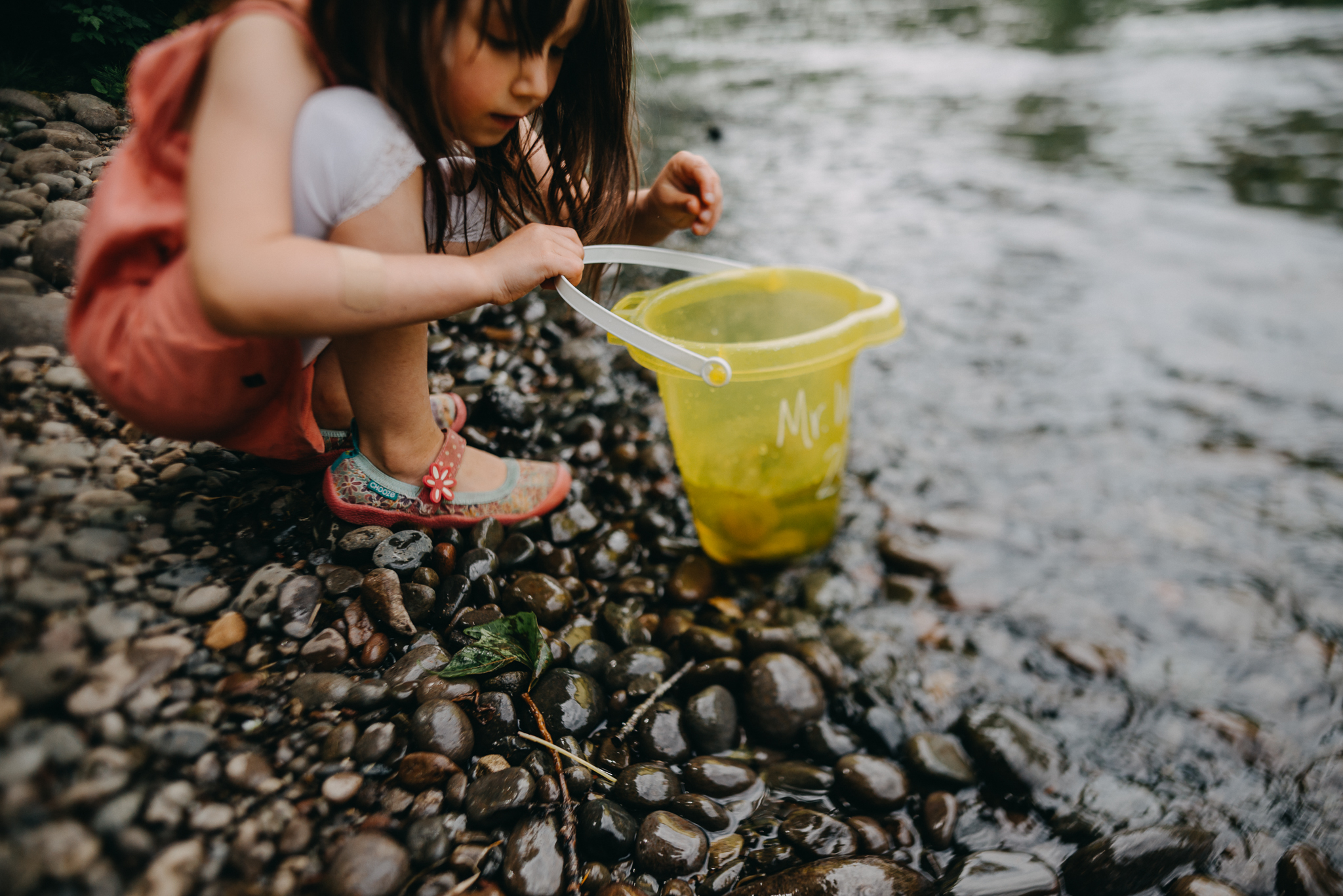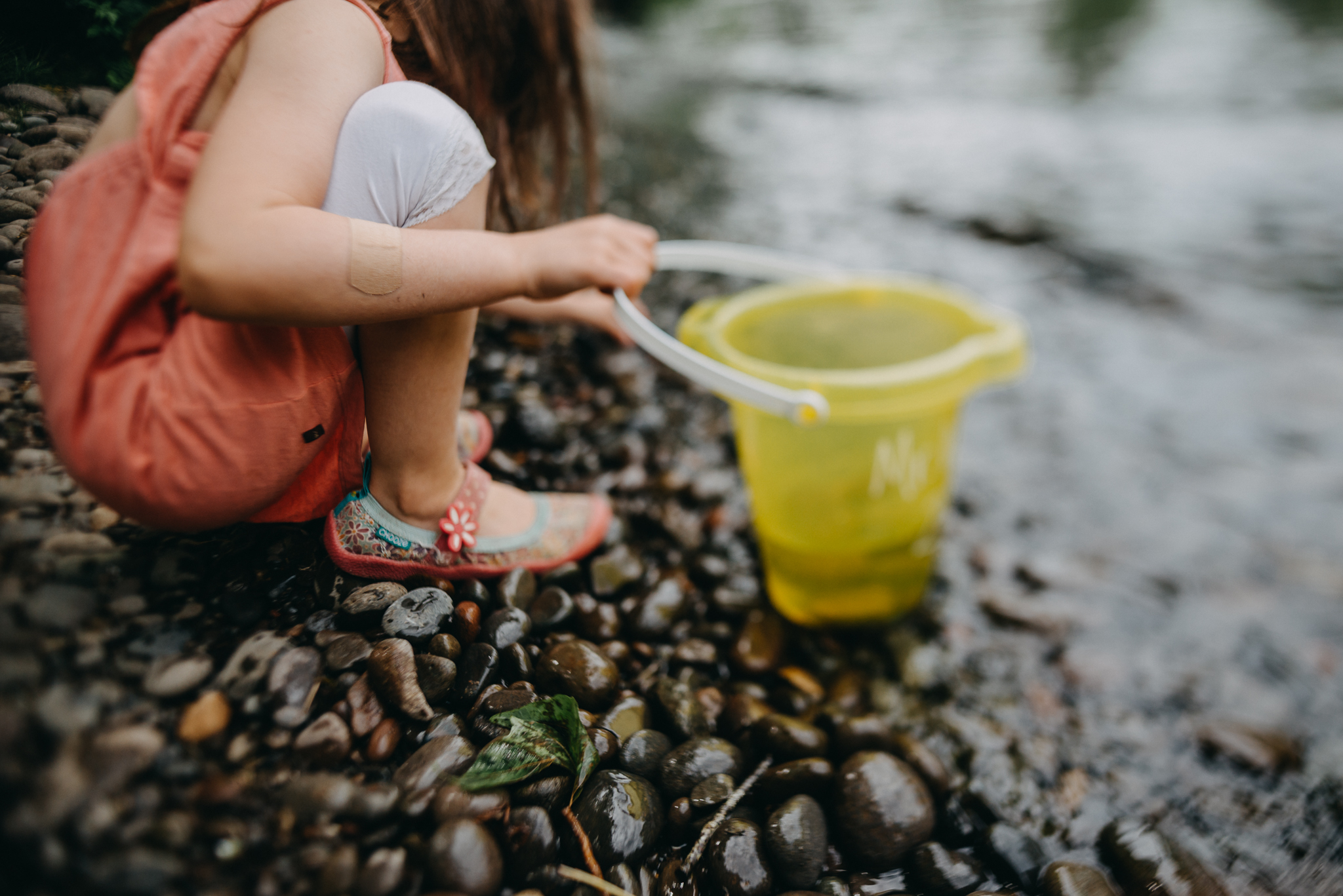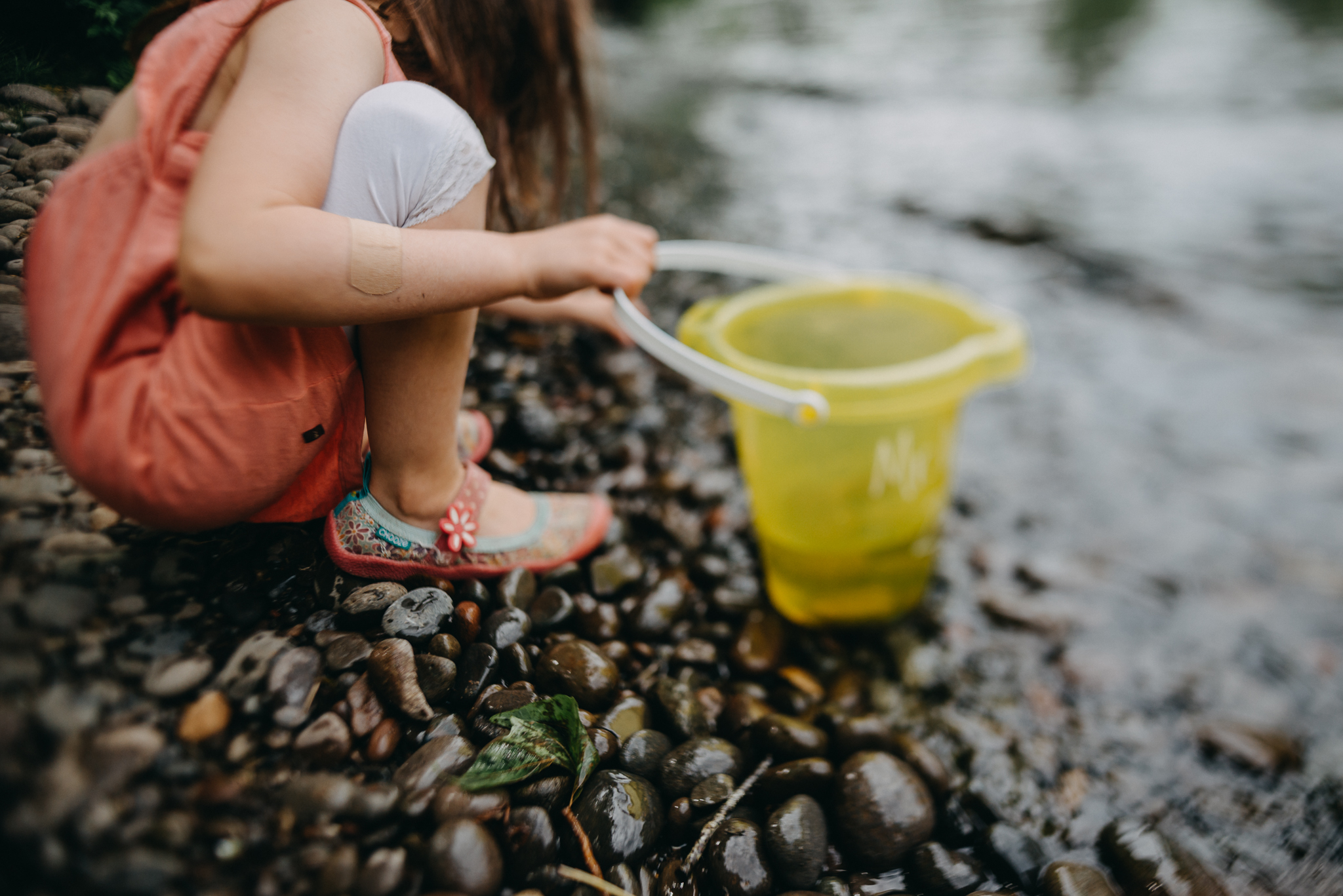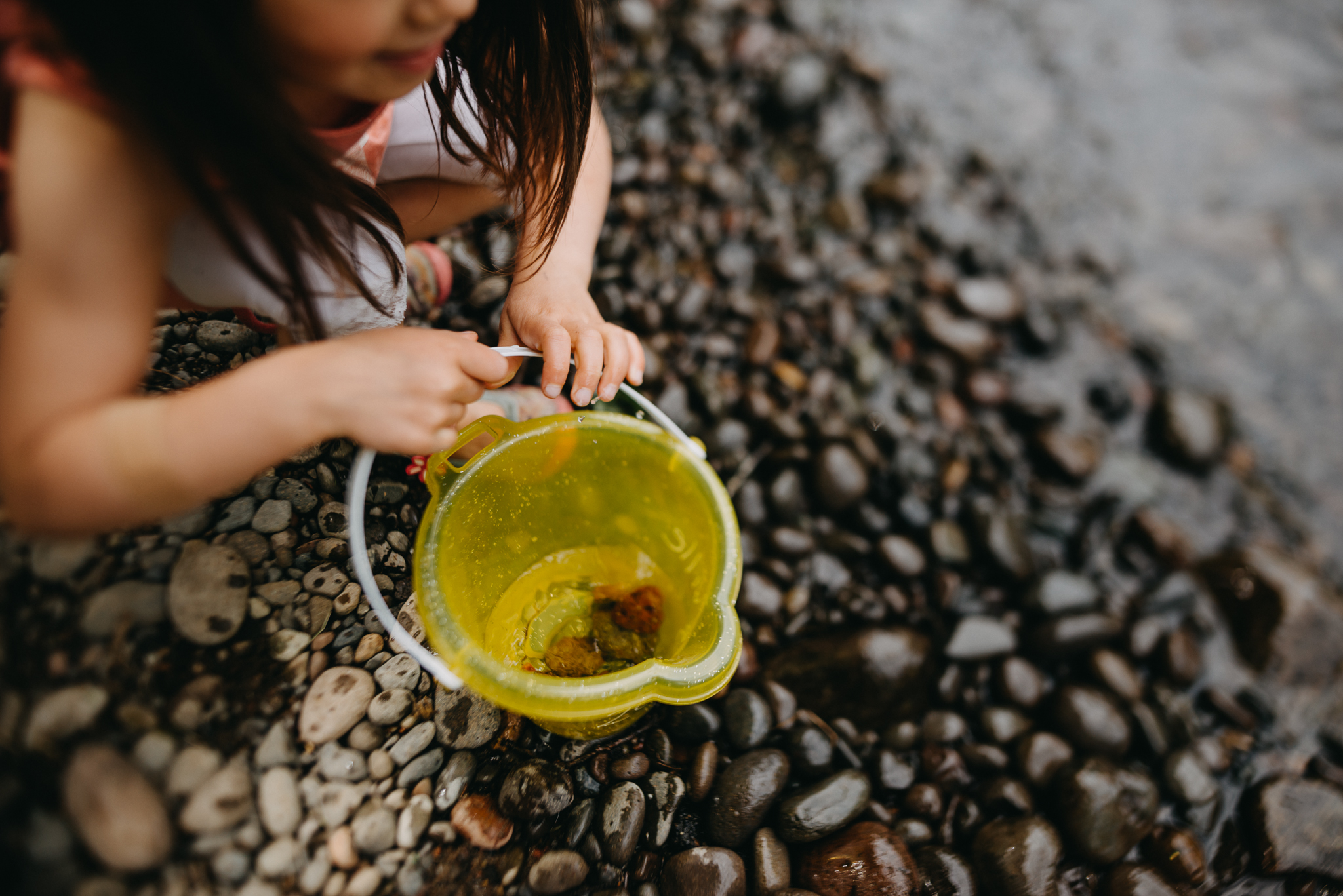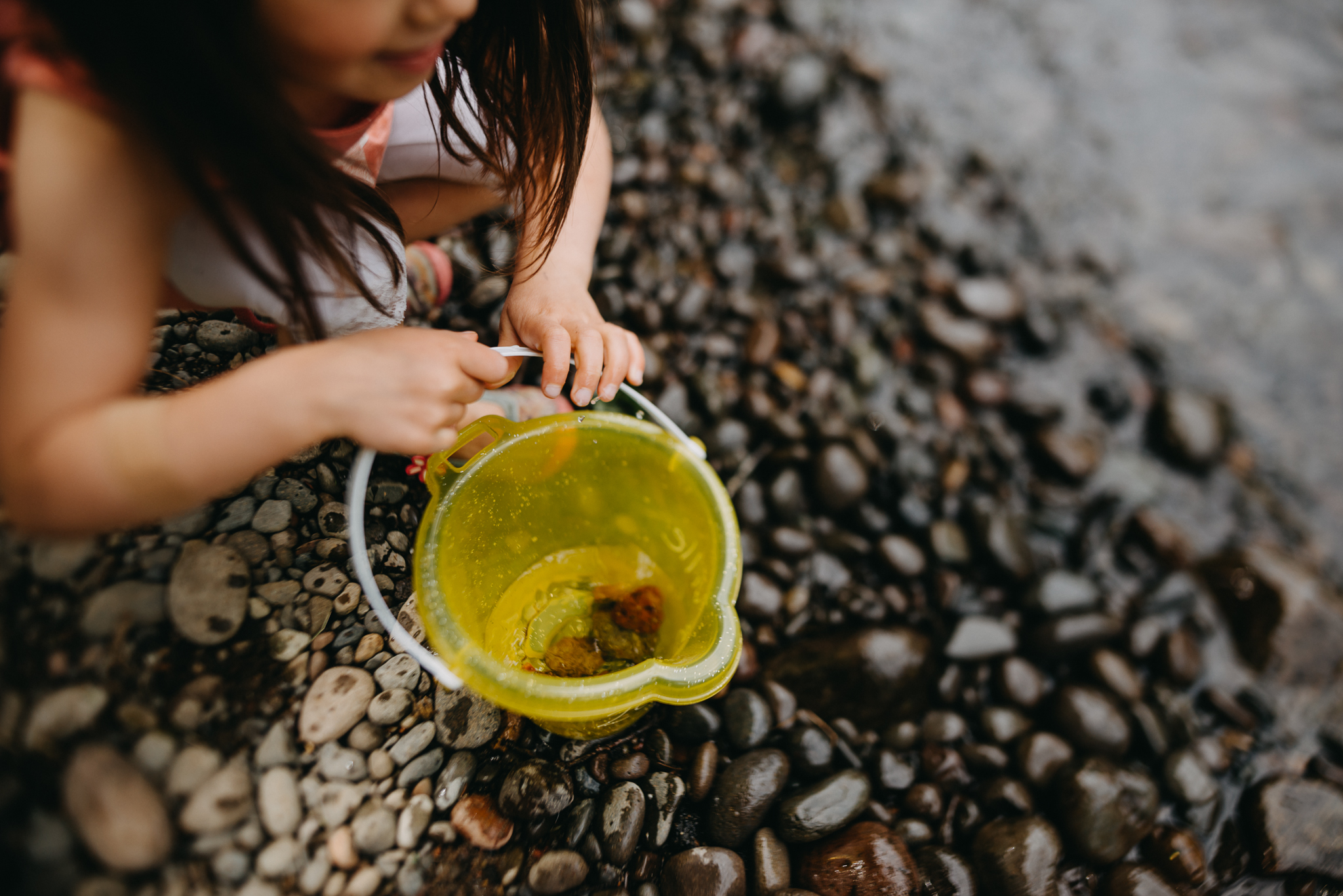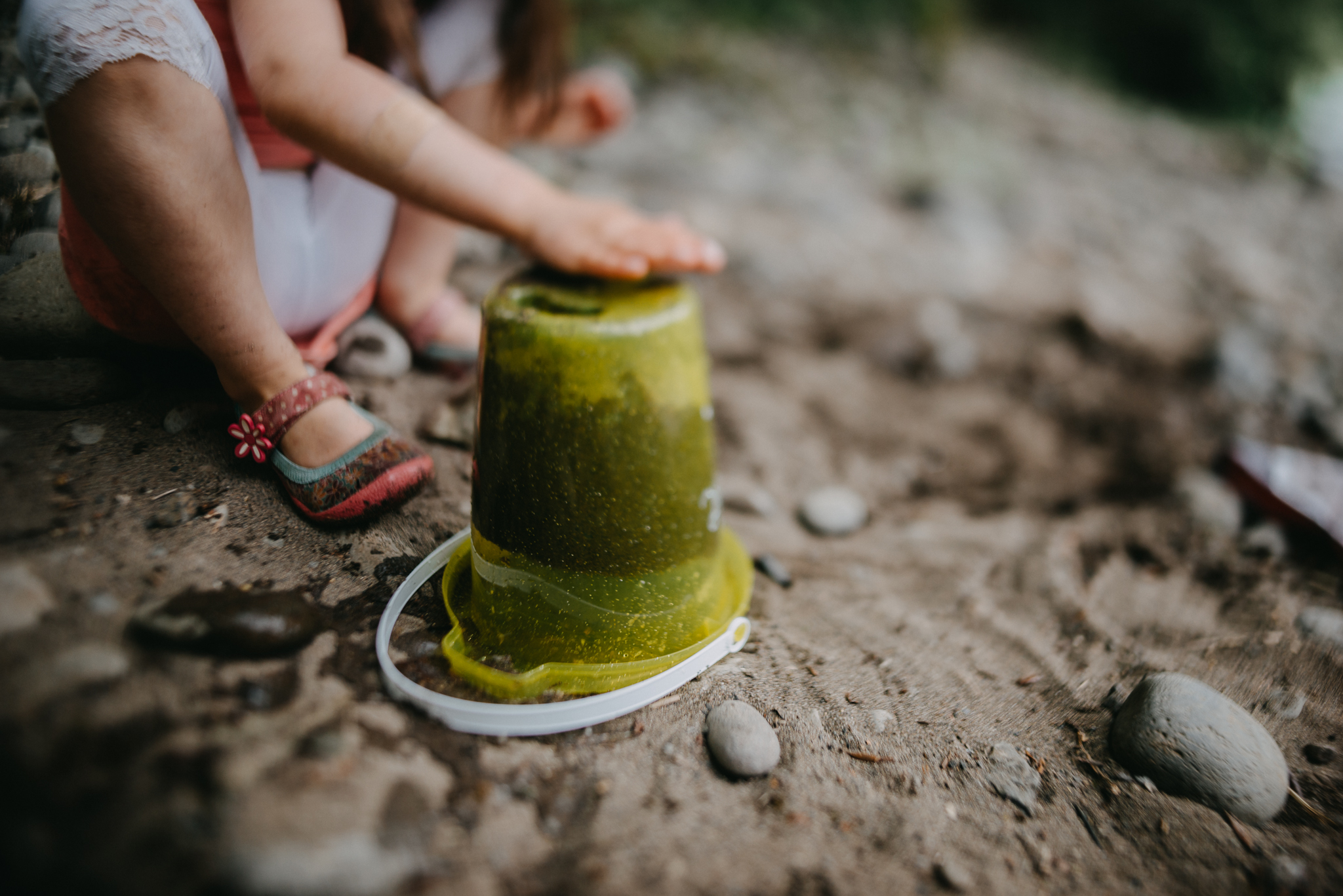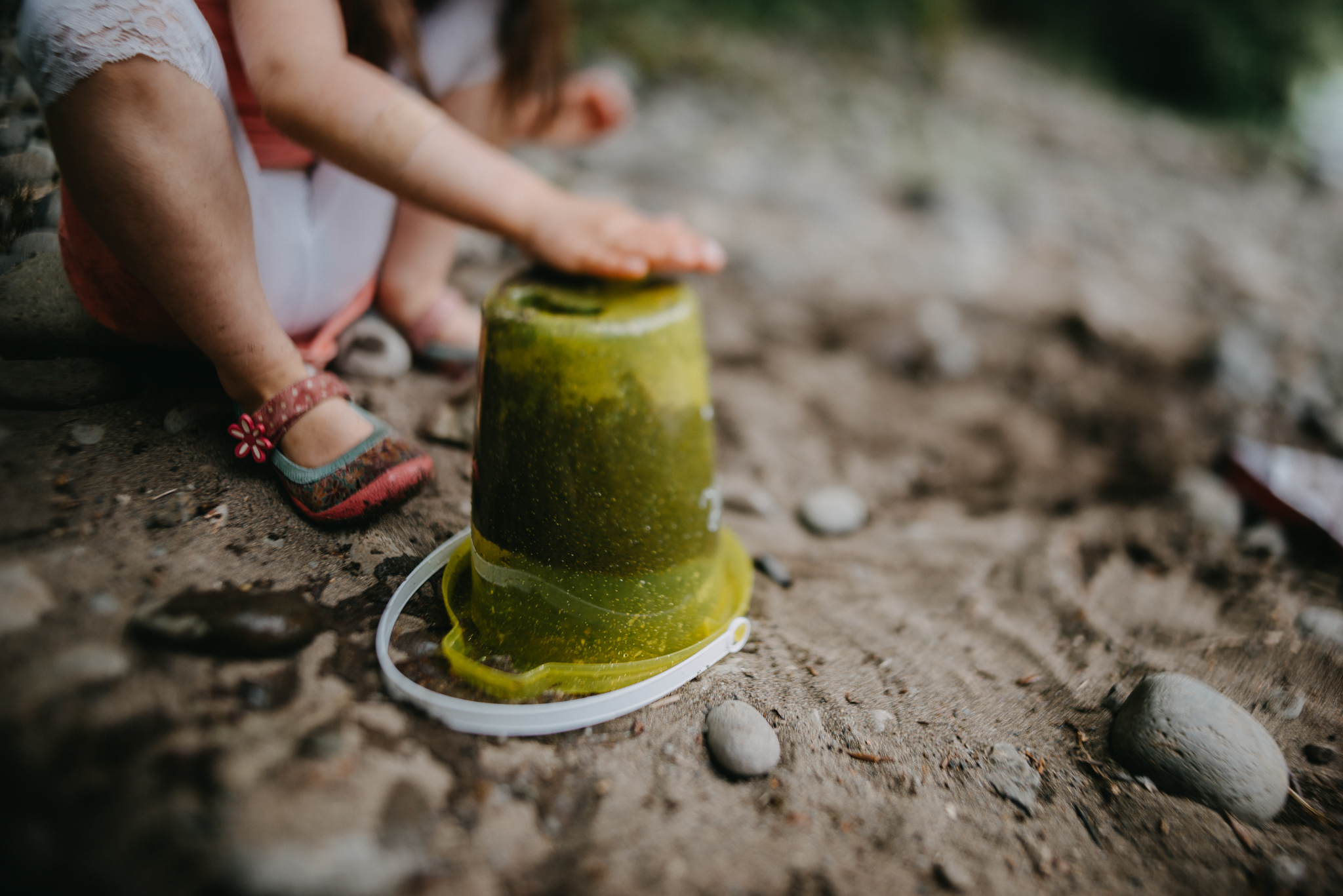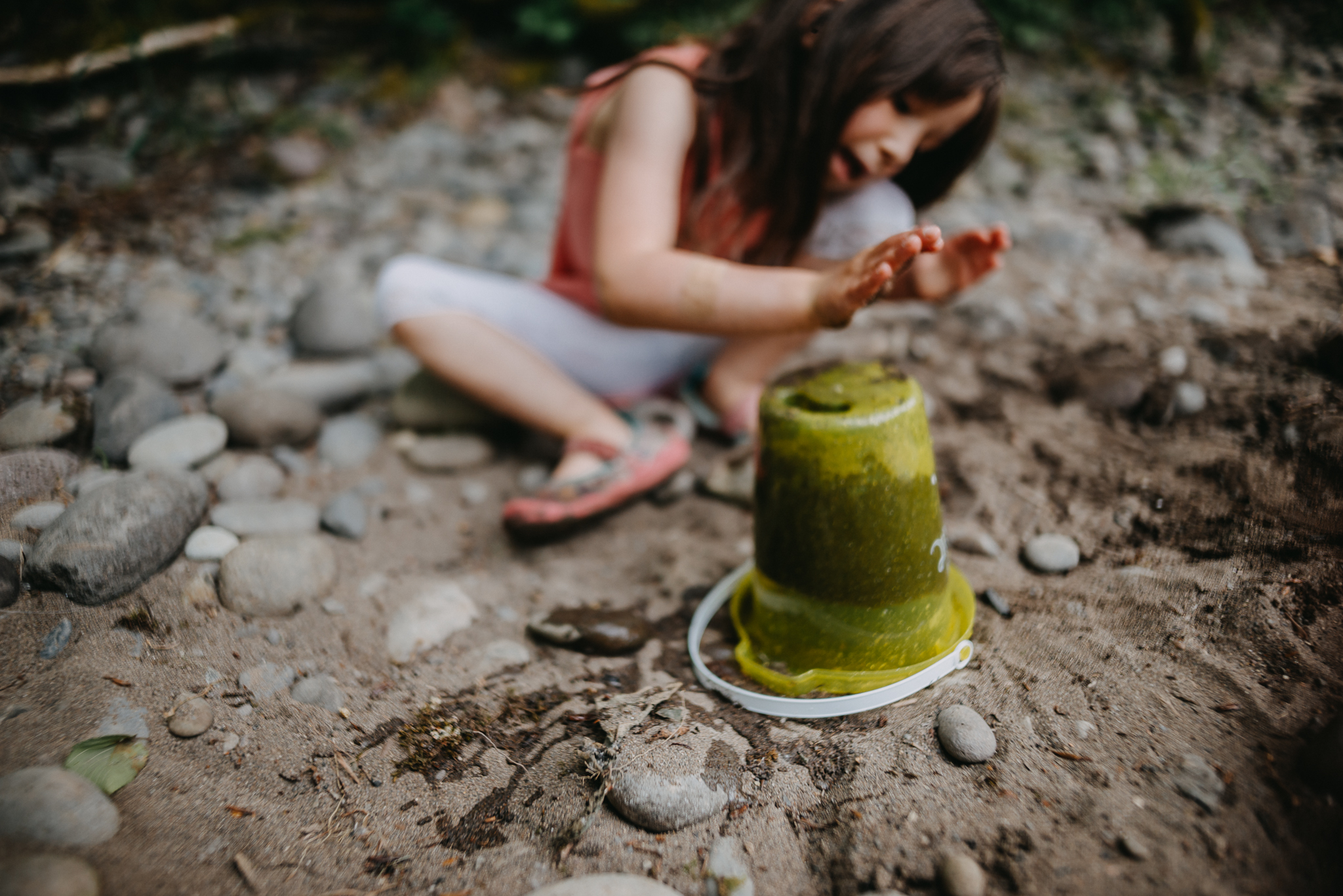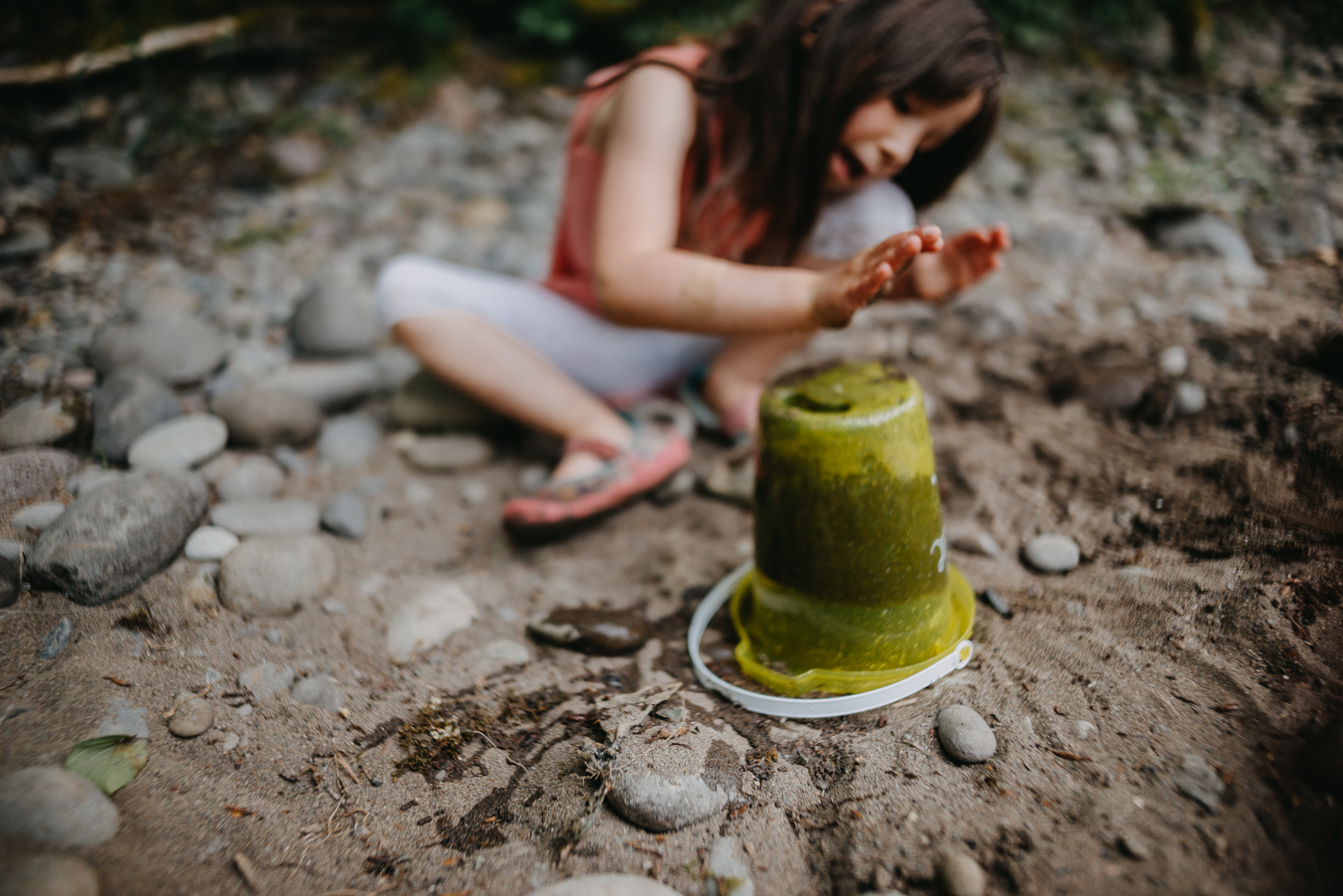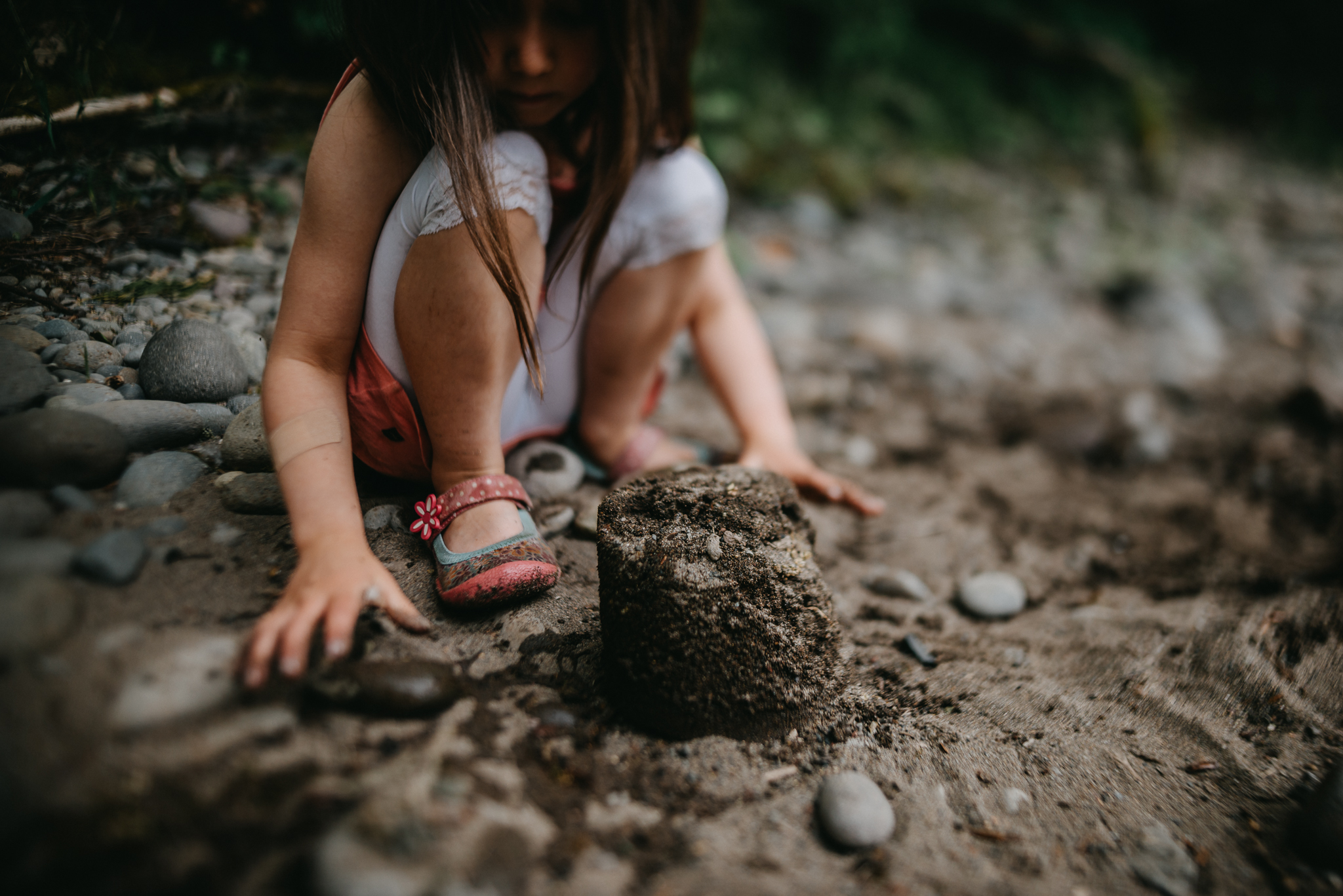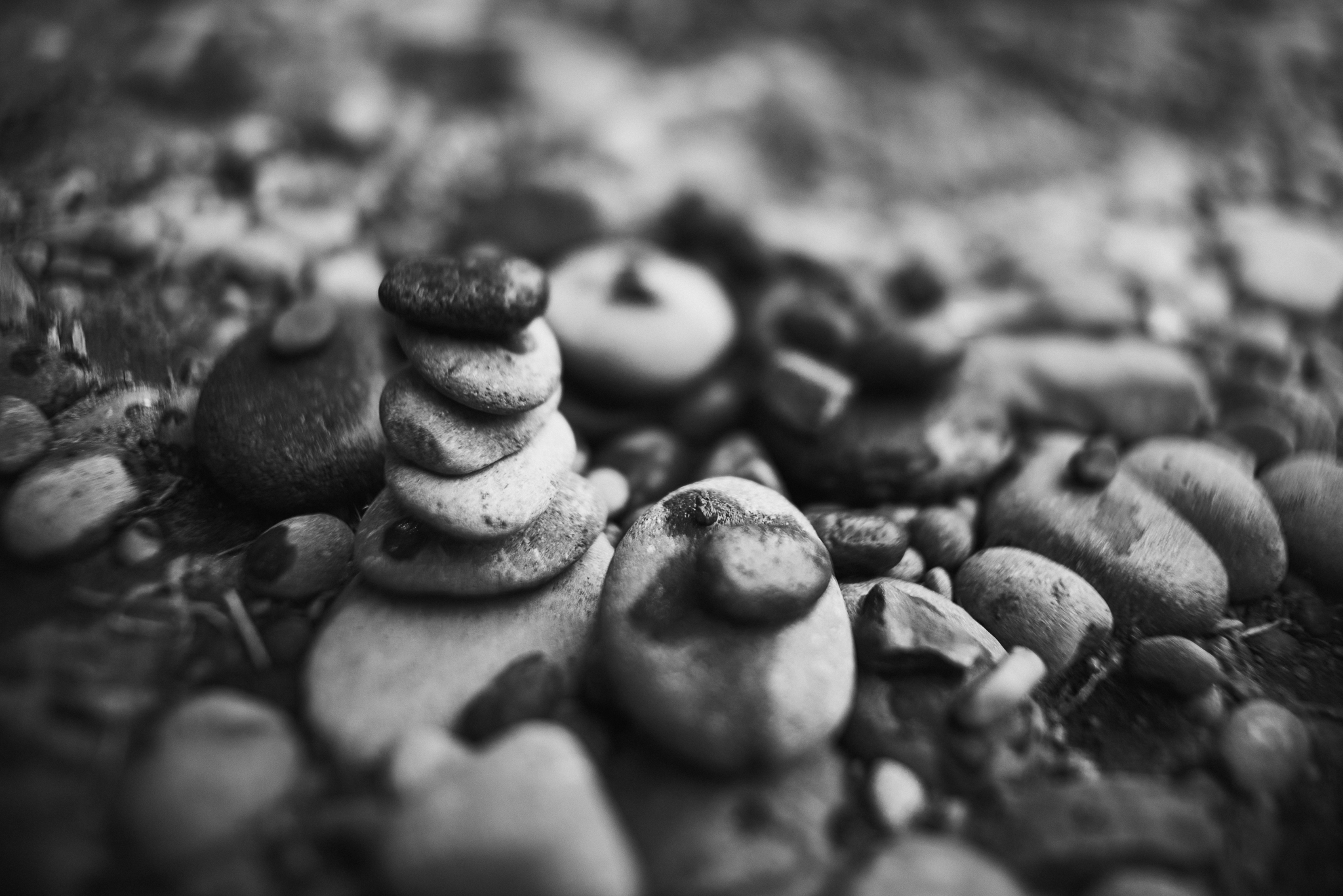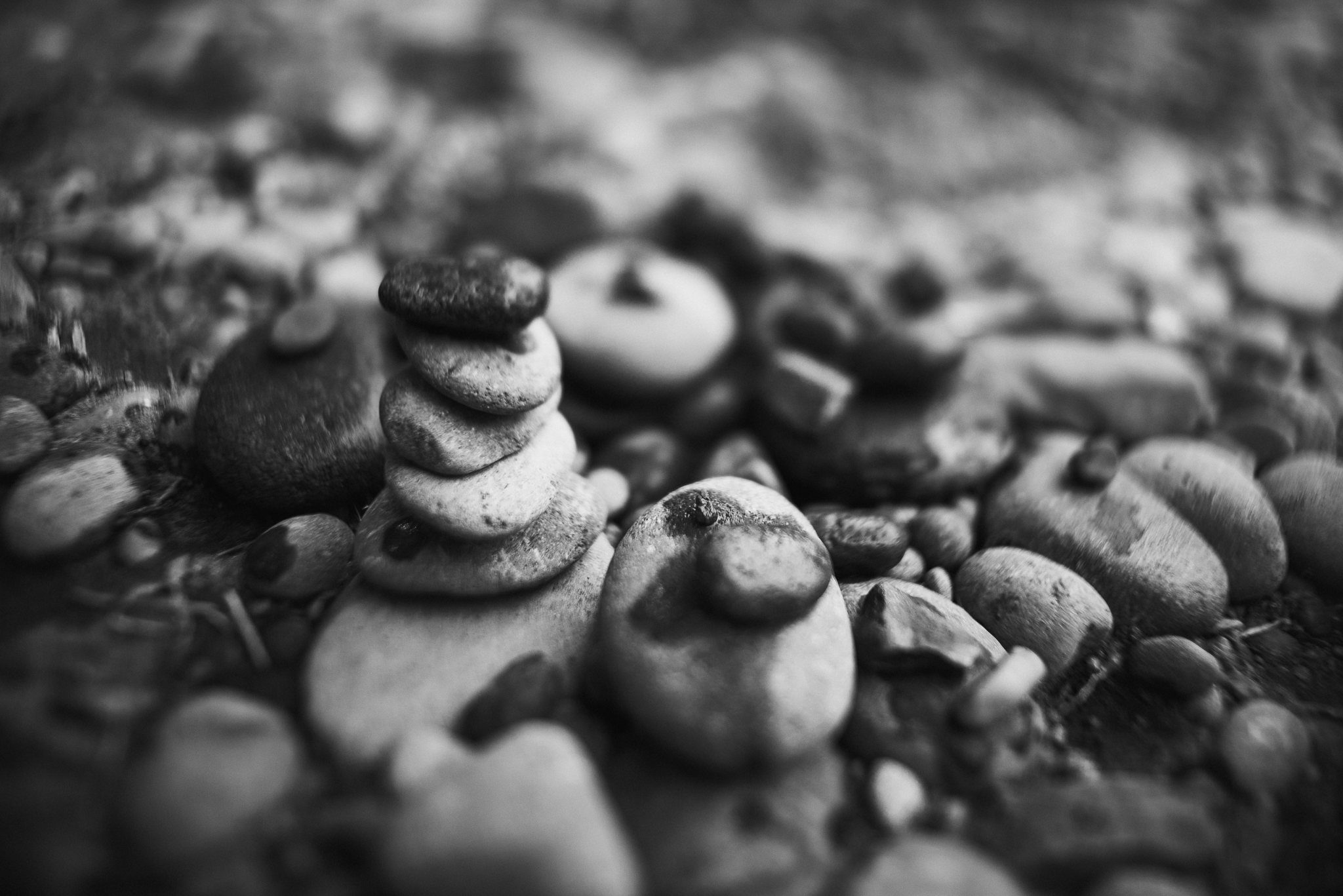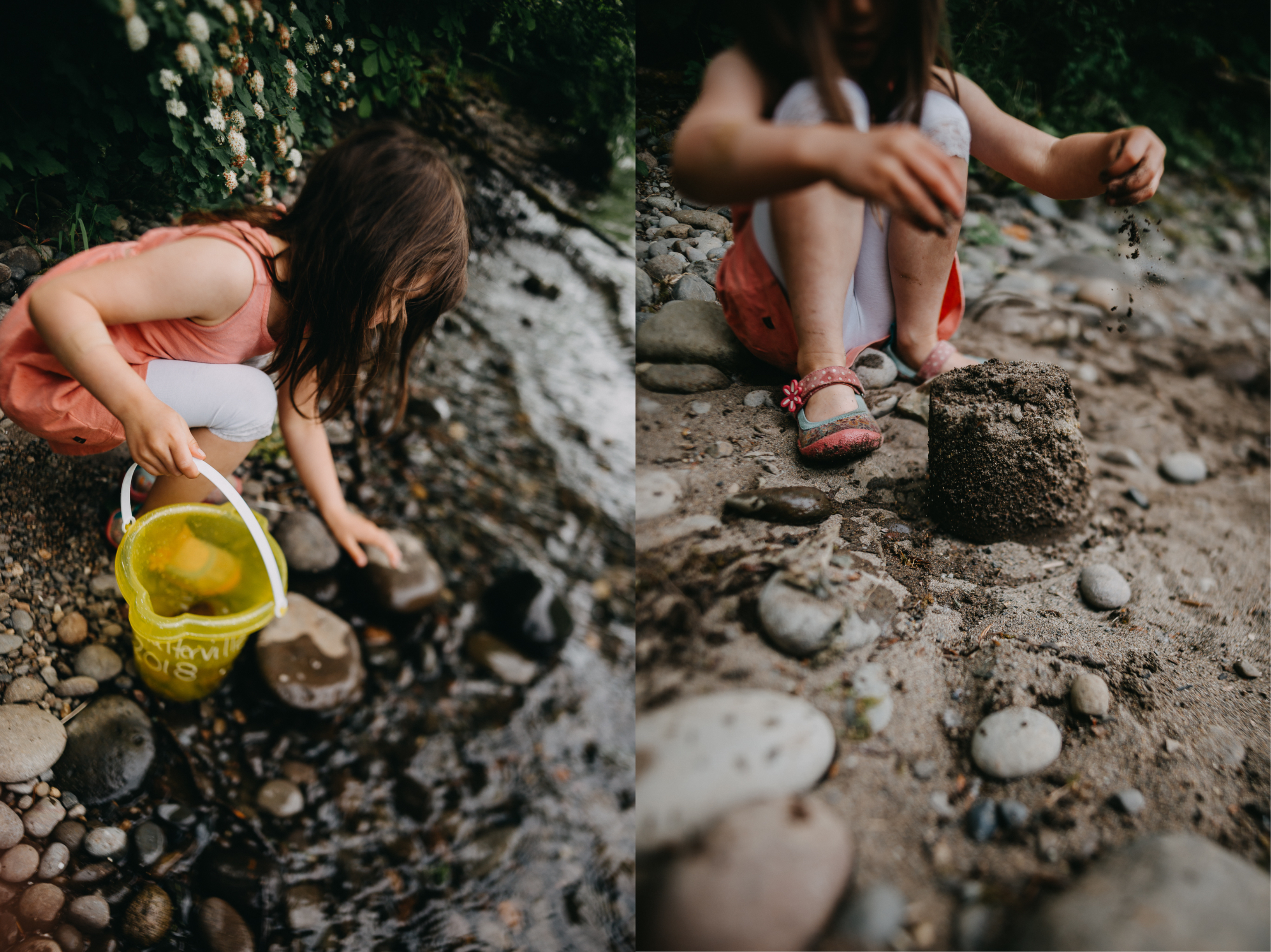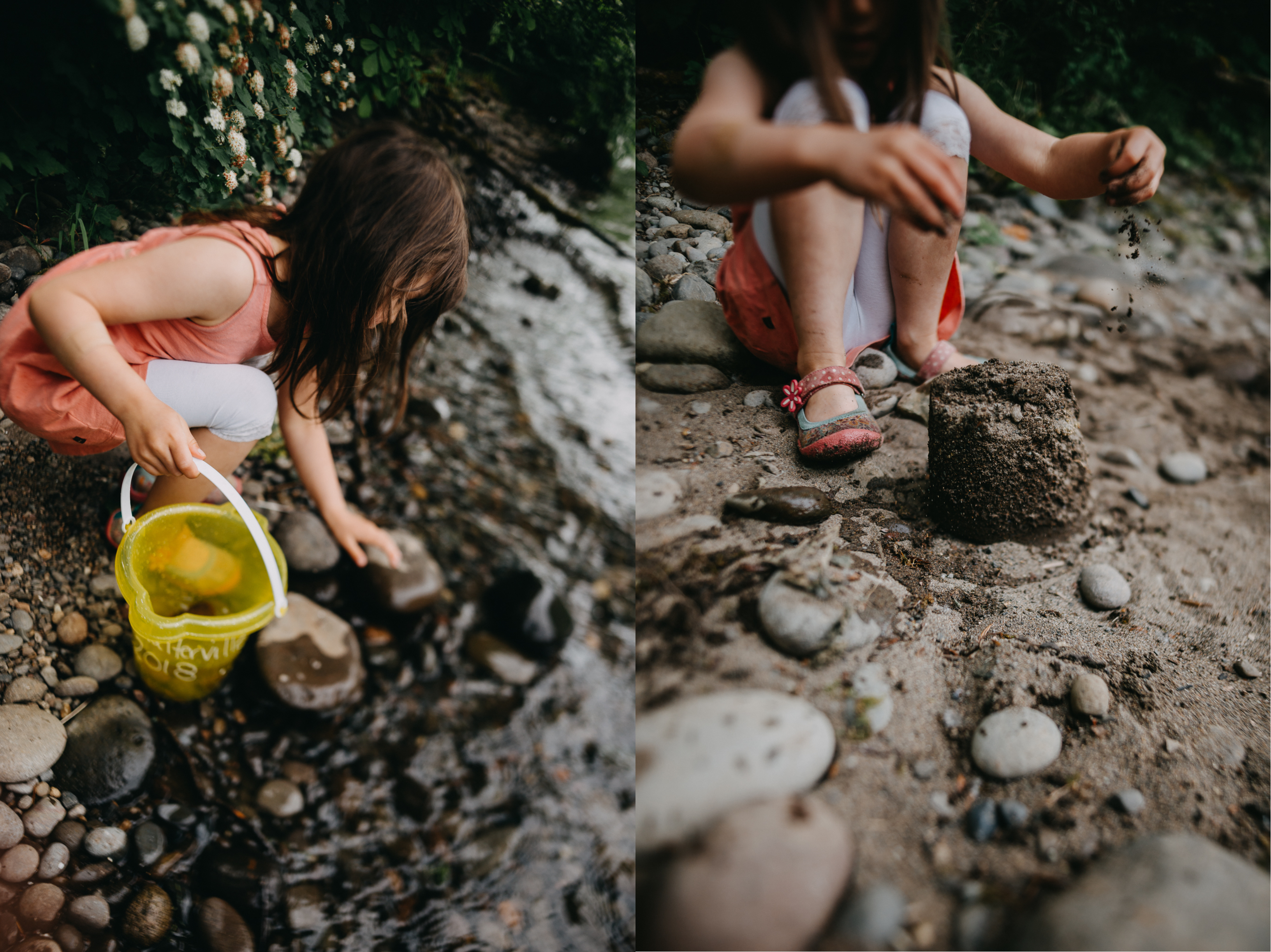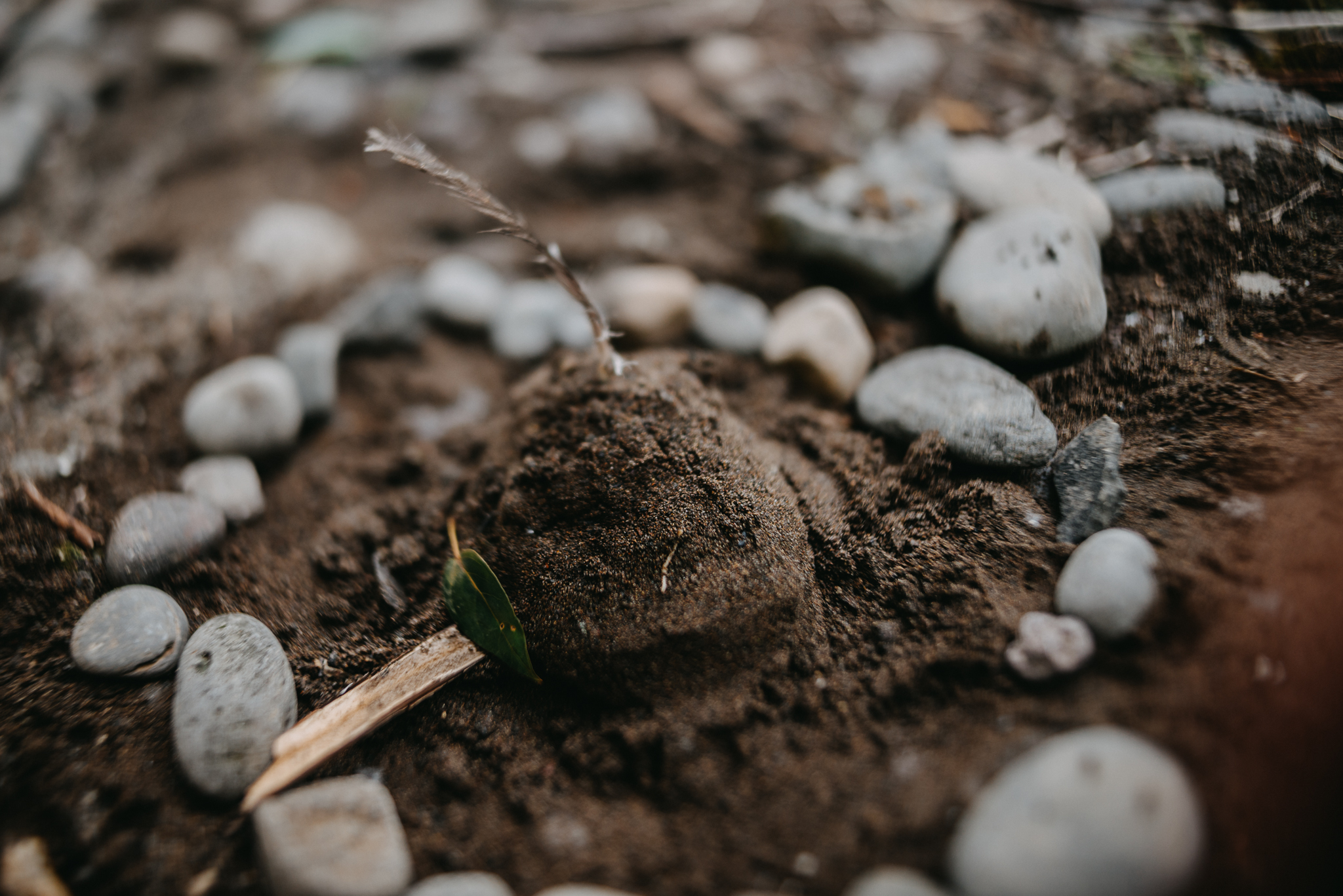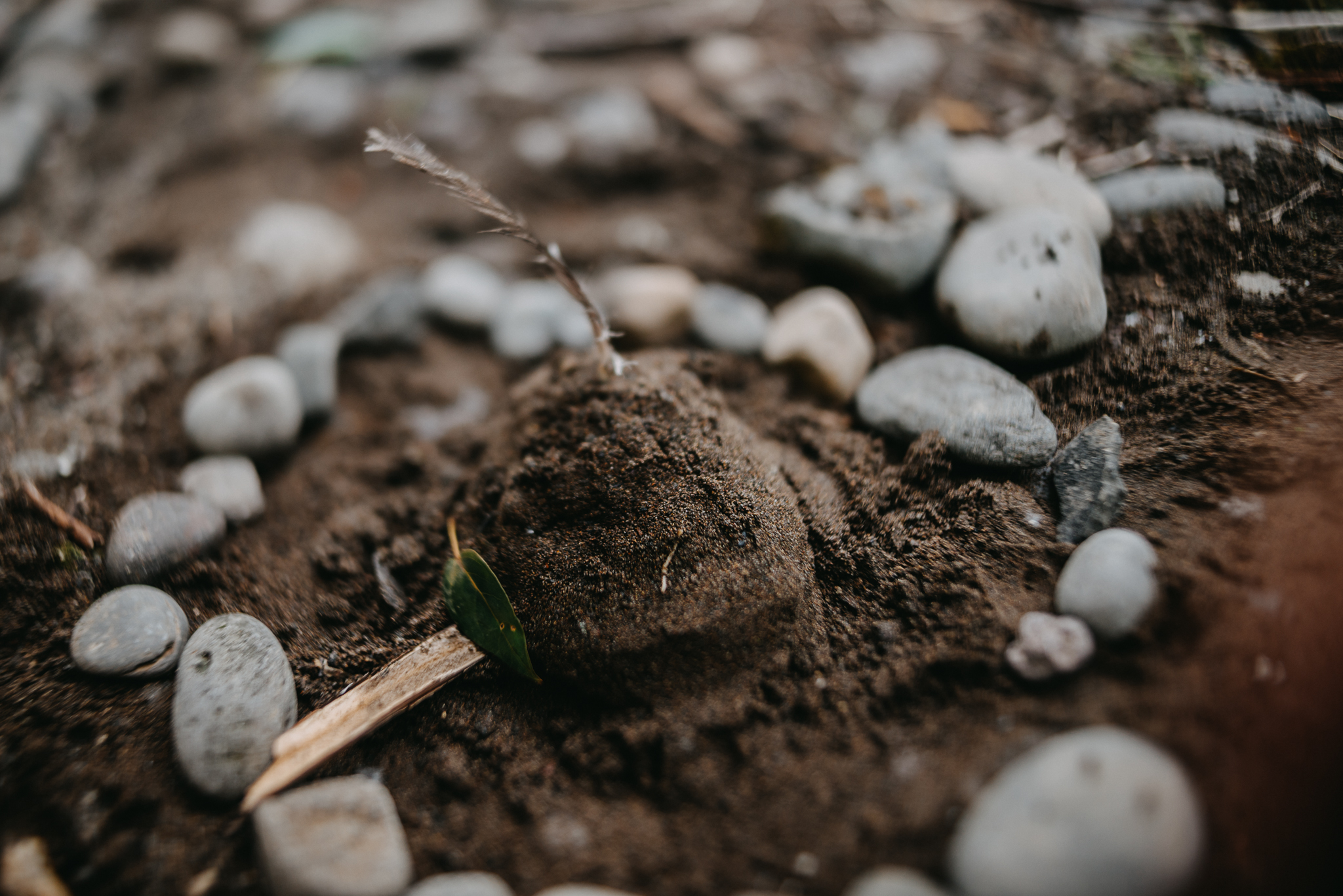 Naturally we enjoyed loads of popsicles with the sudden PNW heat of June. I had to take a few shots of my oldest – she's always been suuuuuuch a dessert fan and she savors every last moment, always the last one at a birthday party still eating cake. I'm sure you can sense her enjoyment below.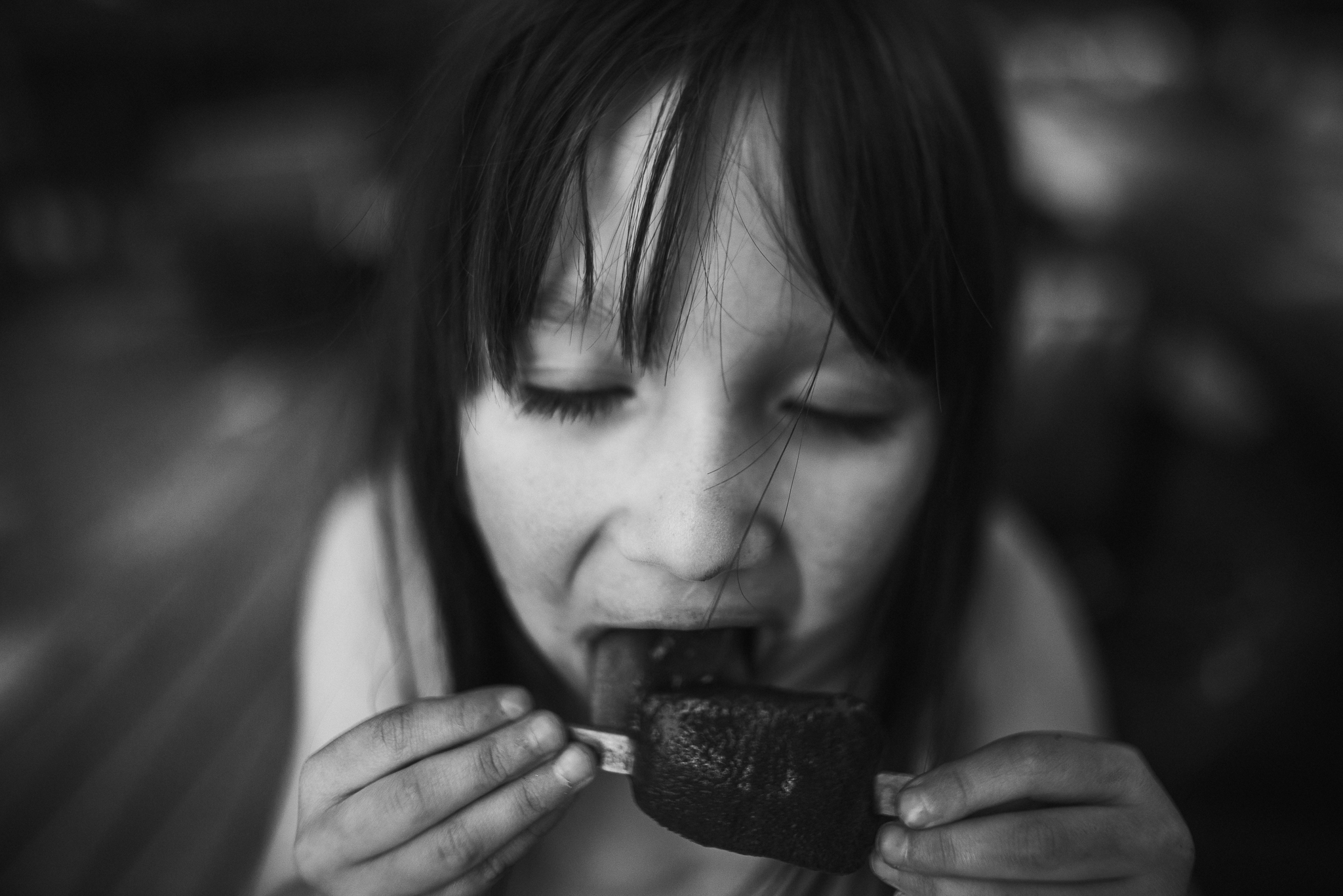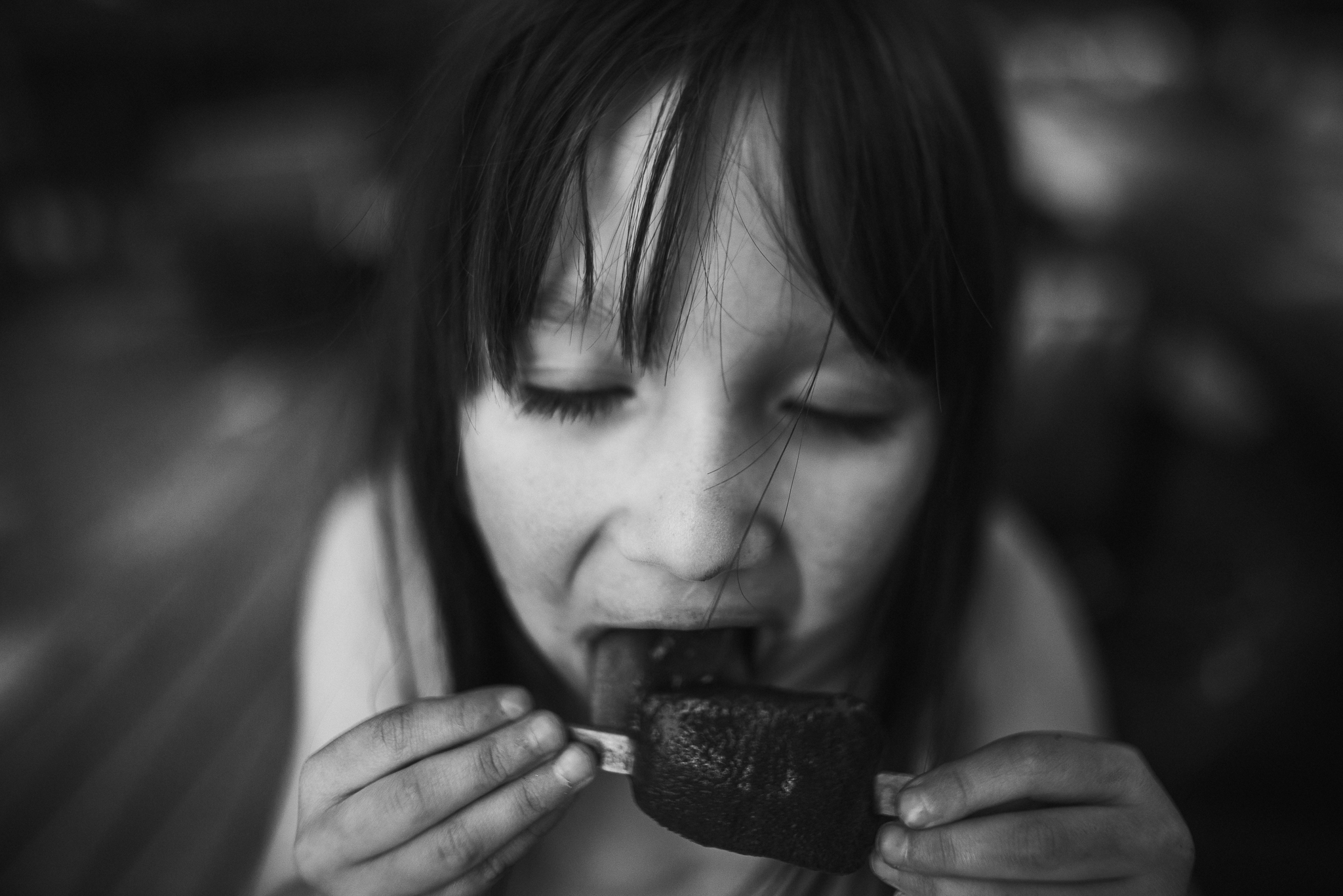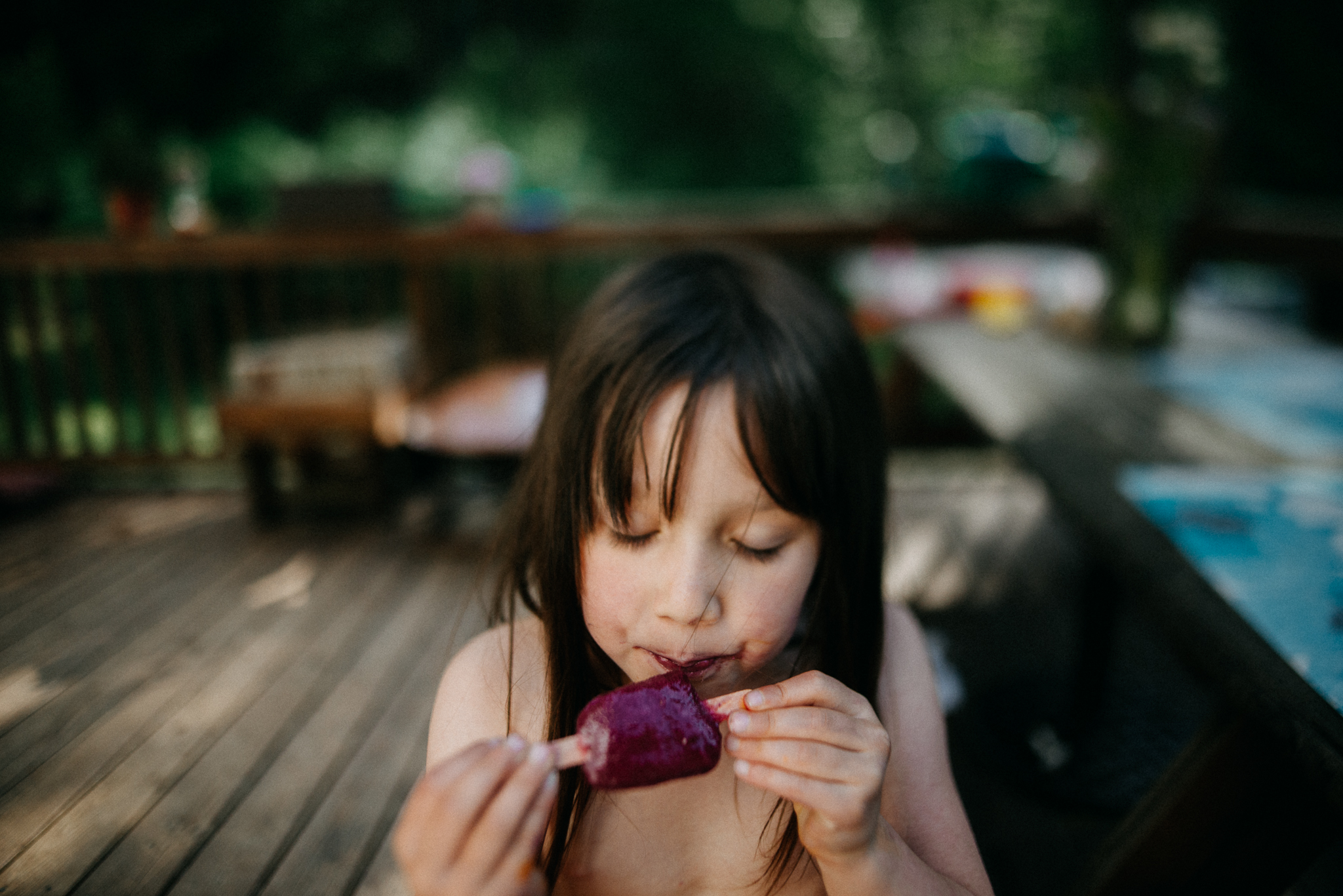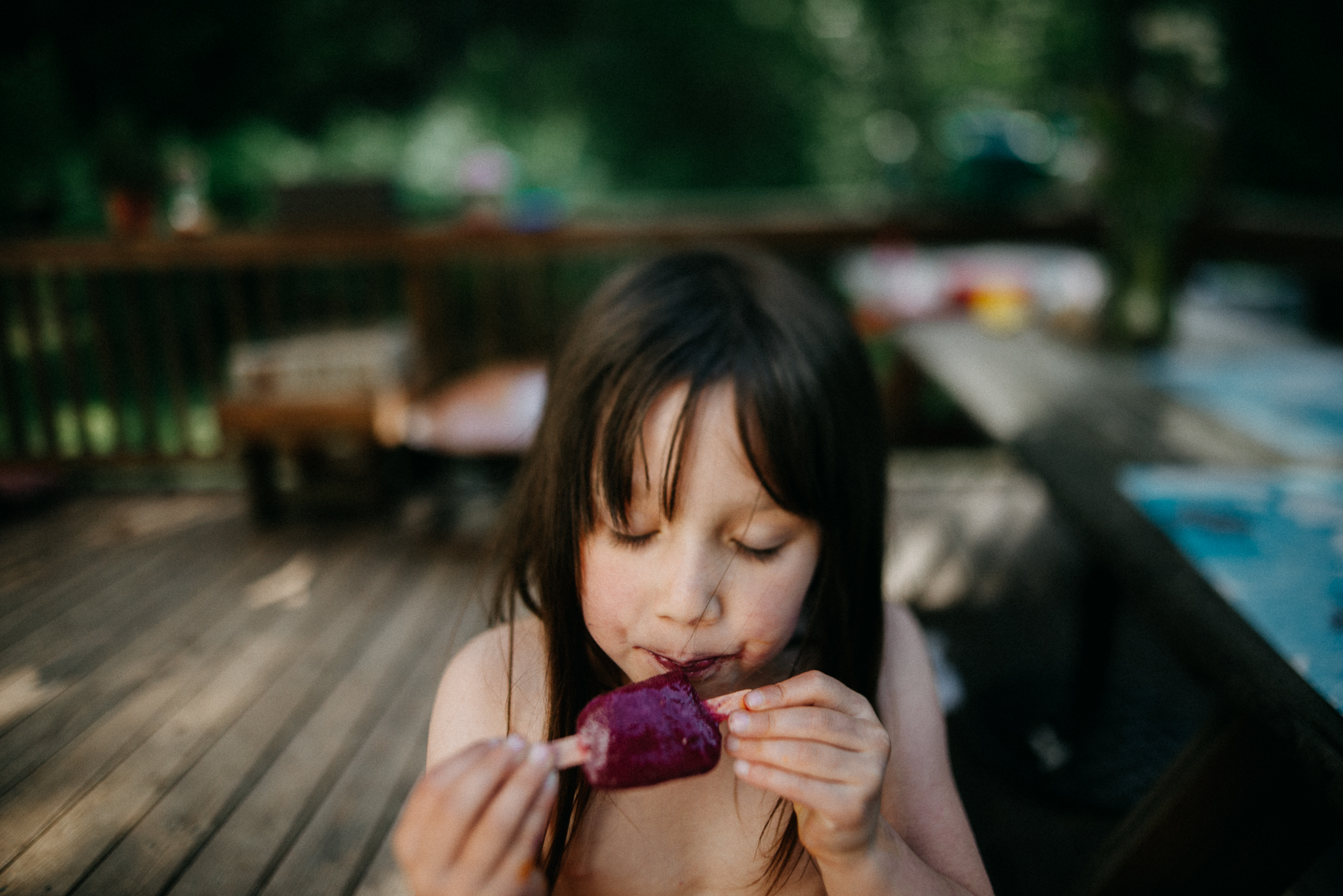 We noticed a new wildflower pop up on the property this summer – foxglove. I knew that foxglove was dangerous if ingested but we still had to admire the beauty it brought to our yard.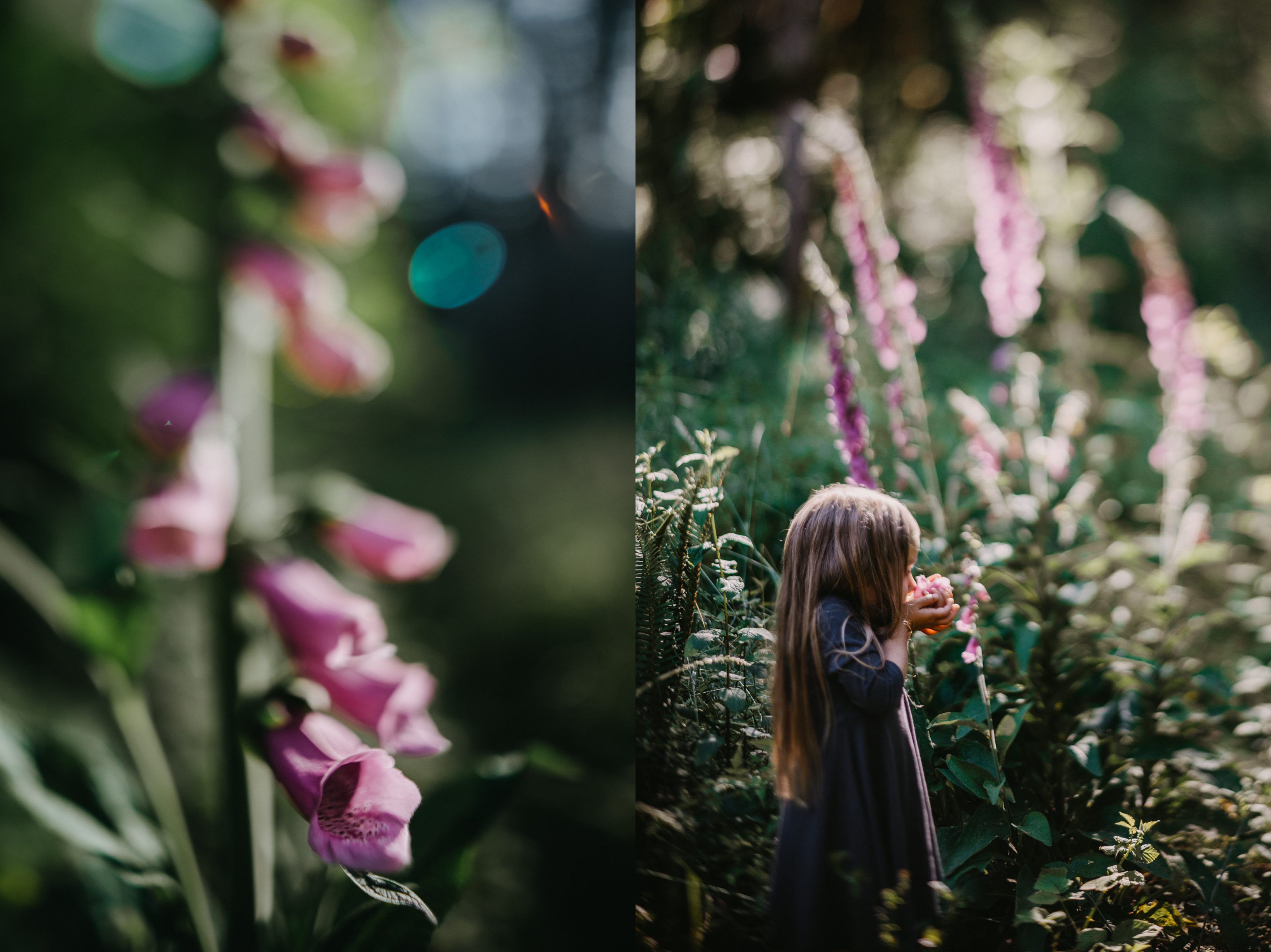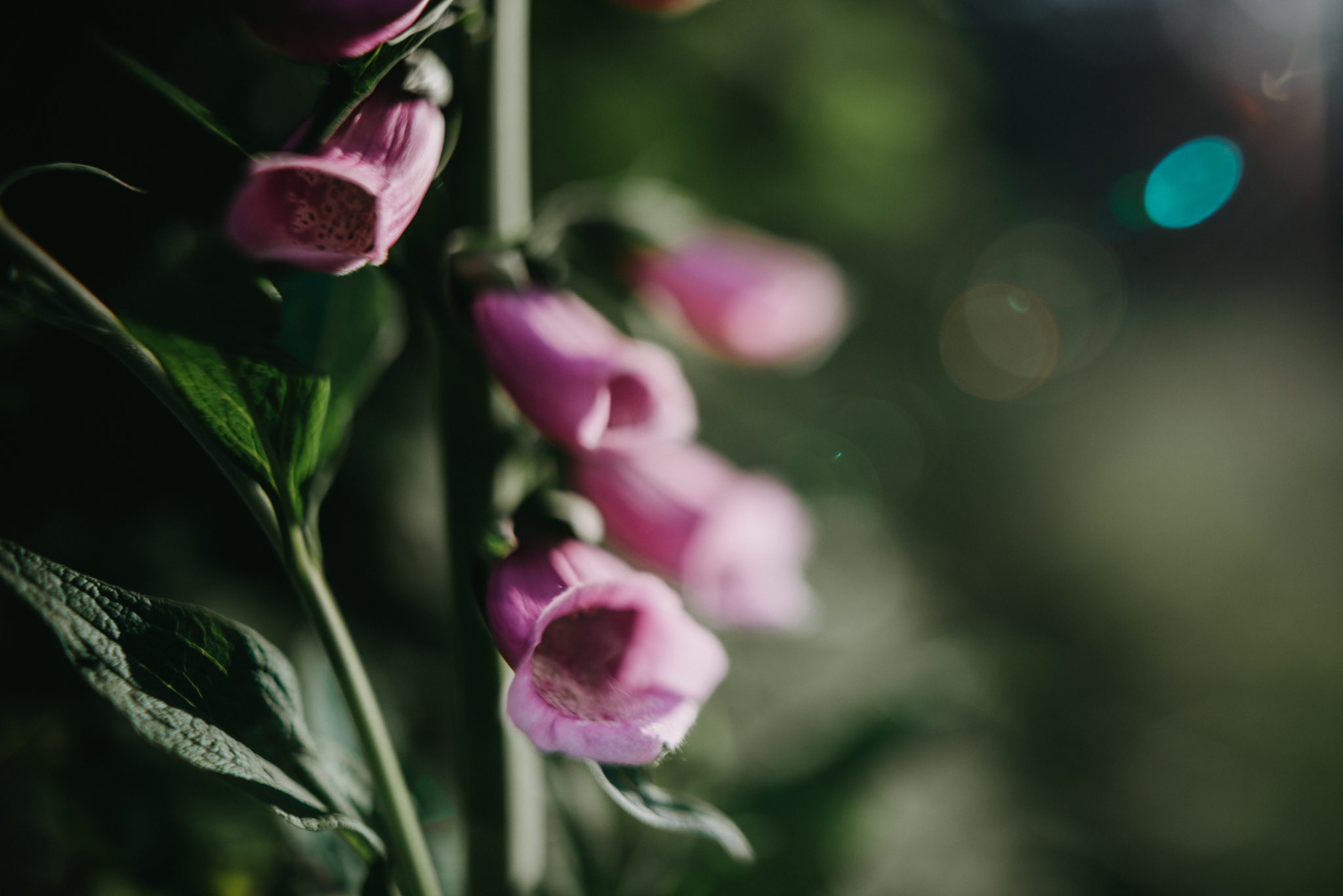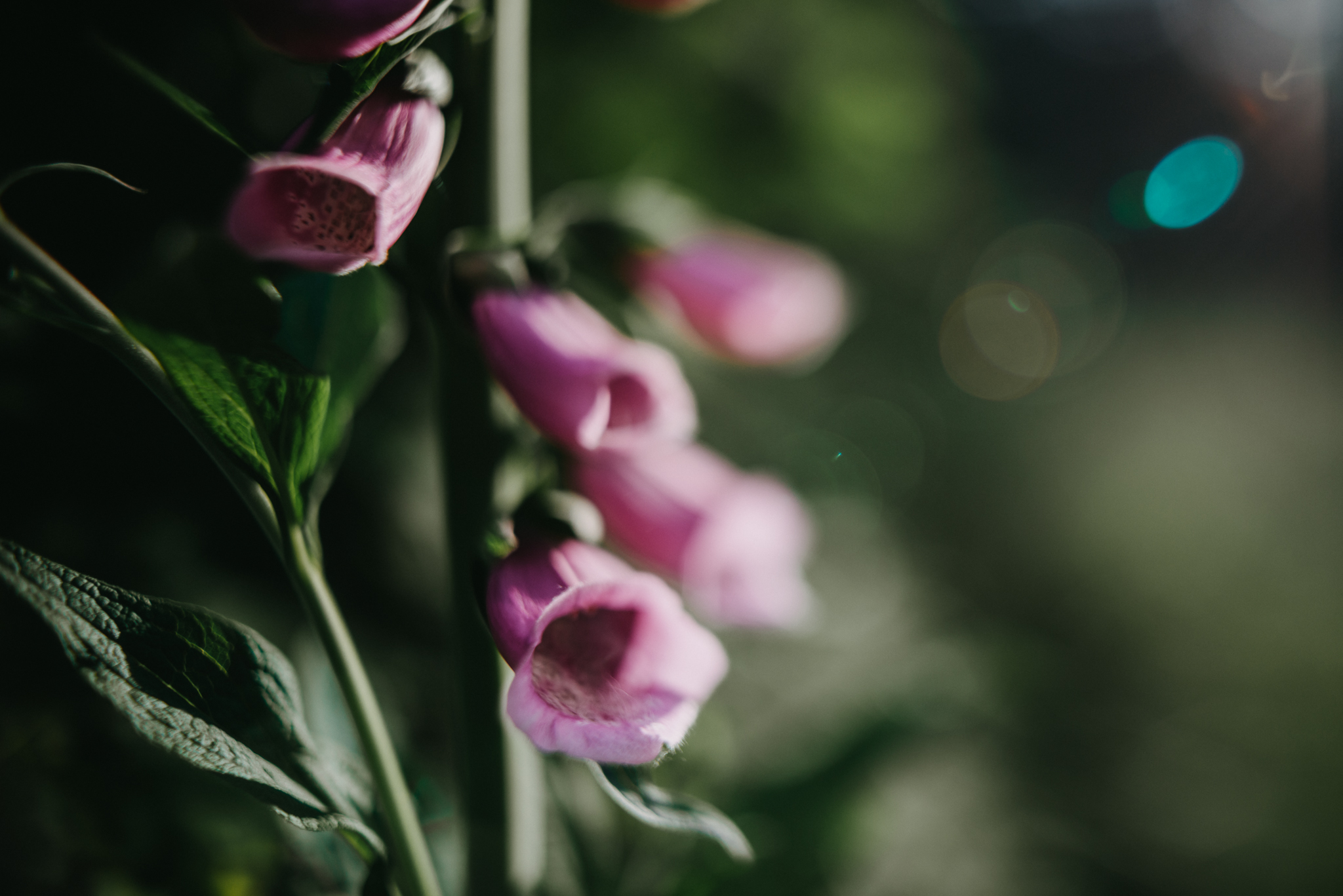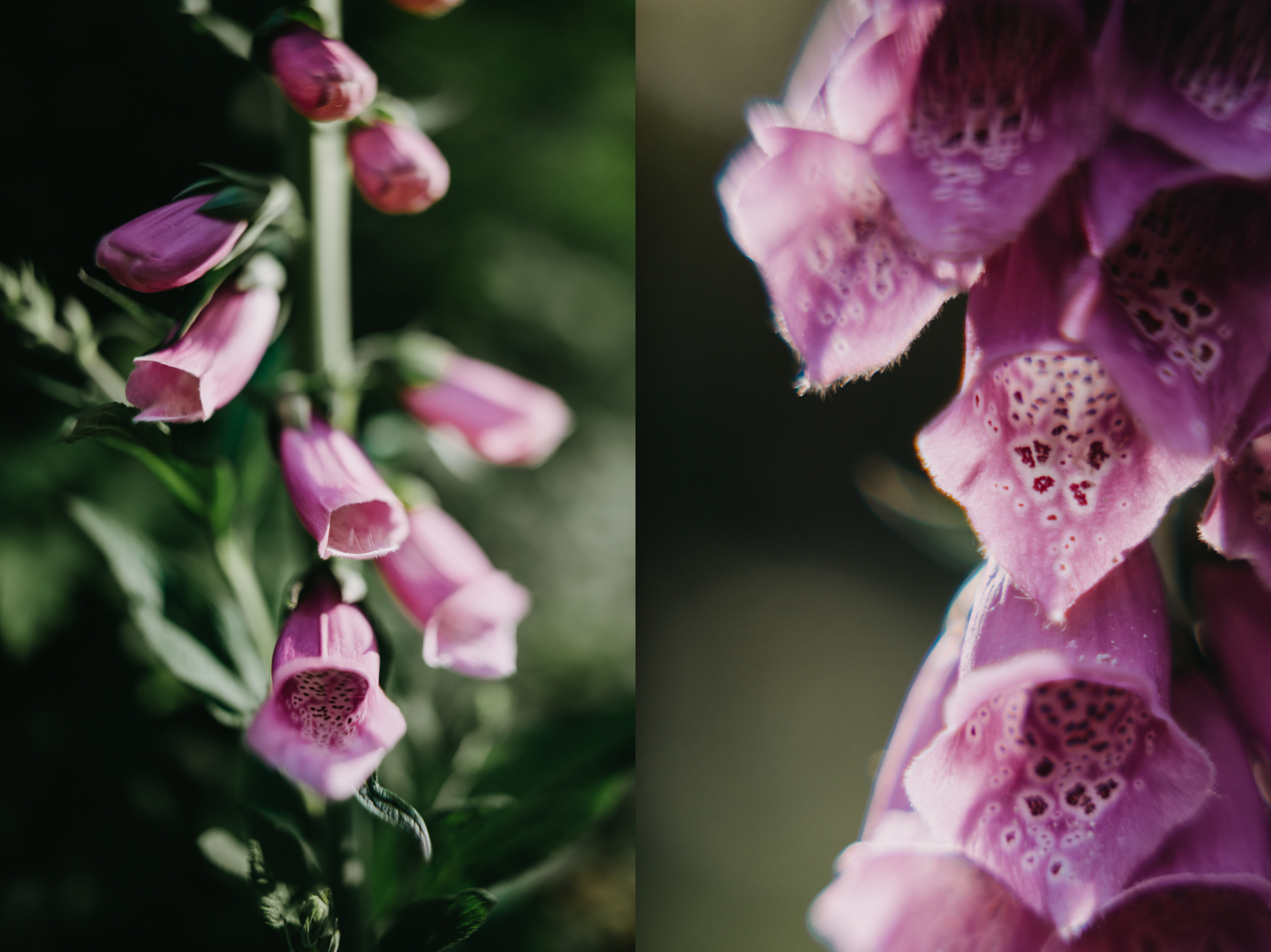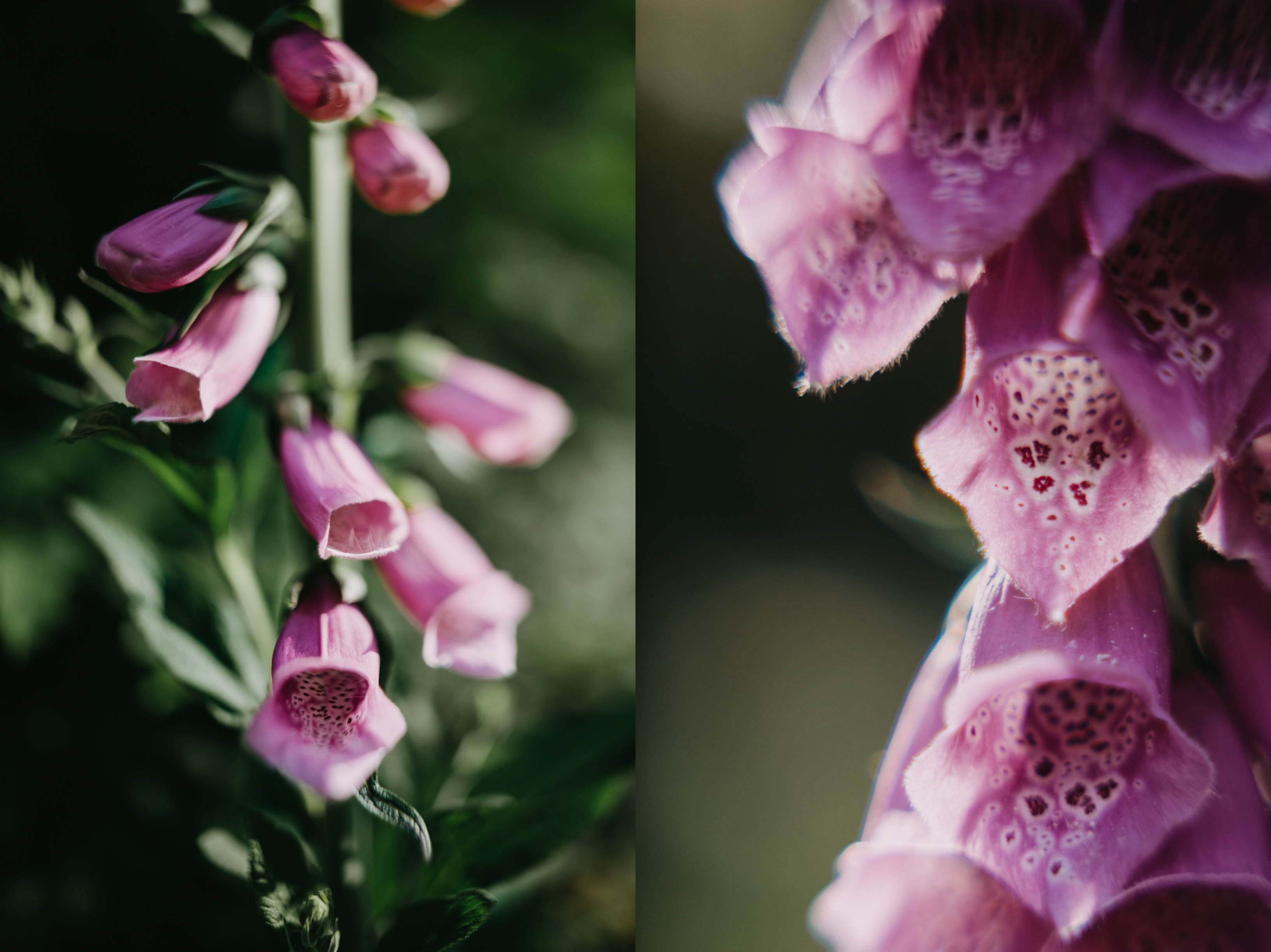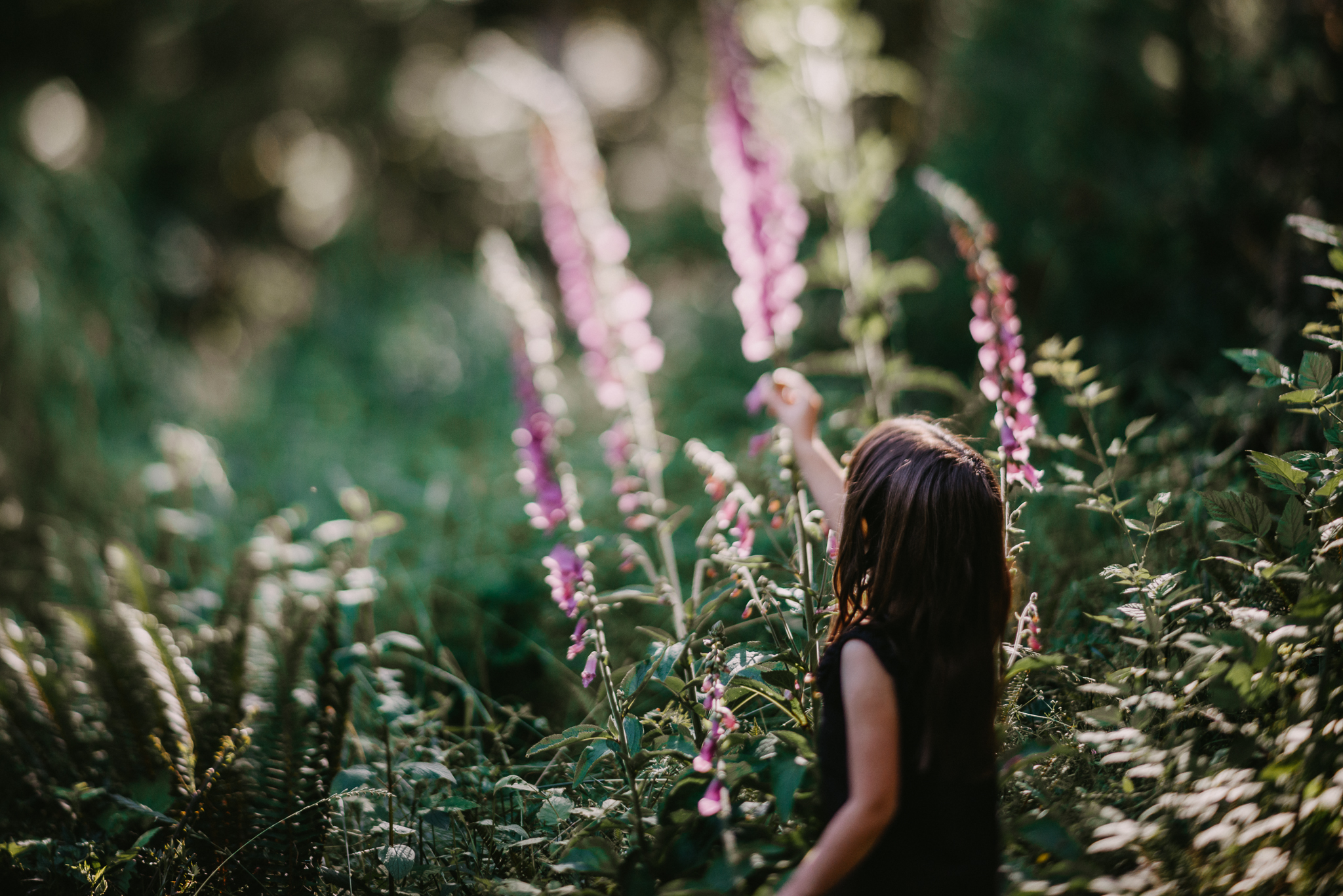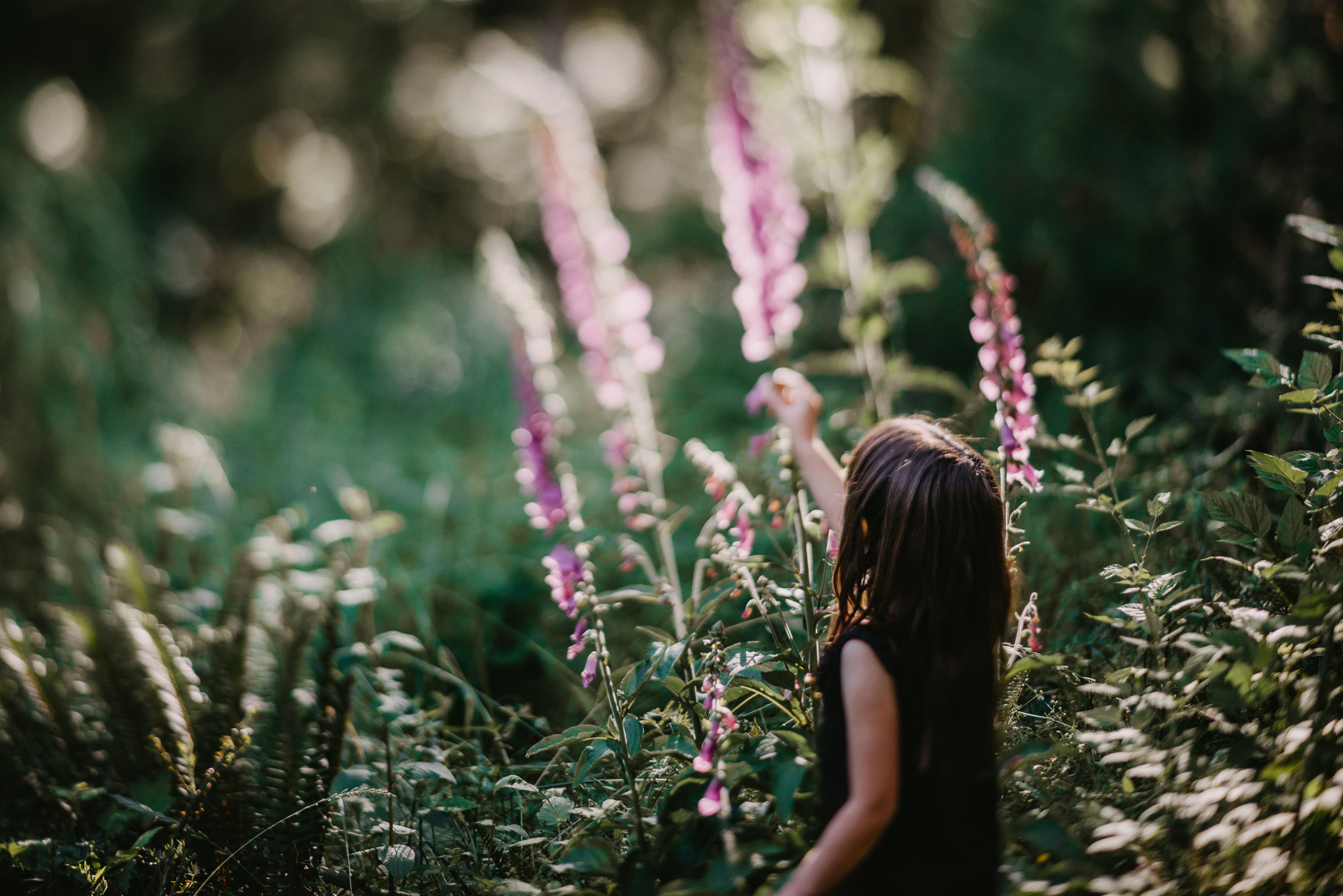 I had a shoot mid-month with some friends of mine, and I freelensed their sweet daughter collecting daisies on our hike. I had some fun with editing these too, as you may notice it's not my usual monochrome edit.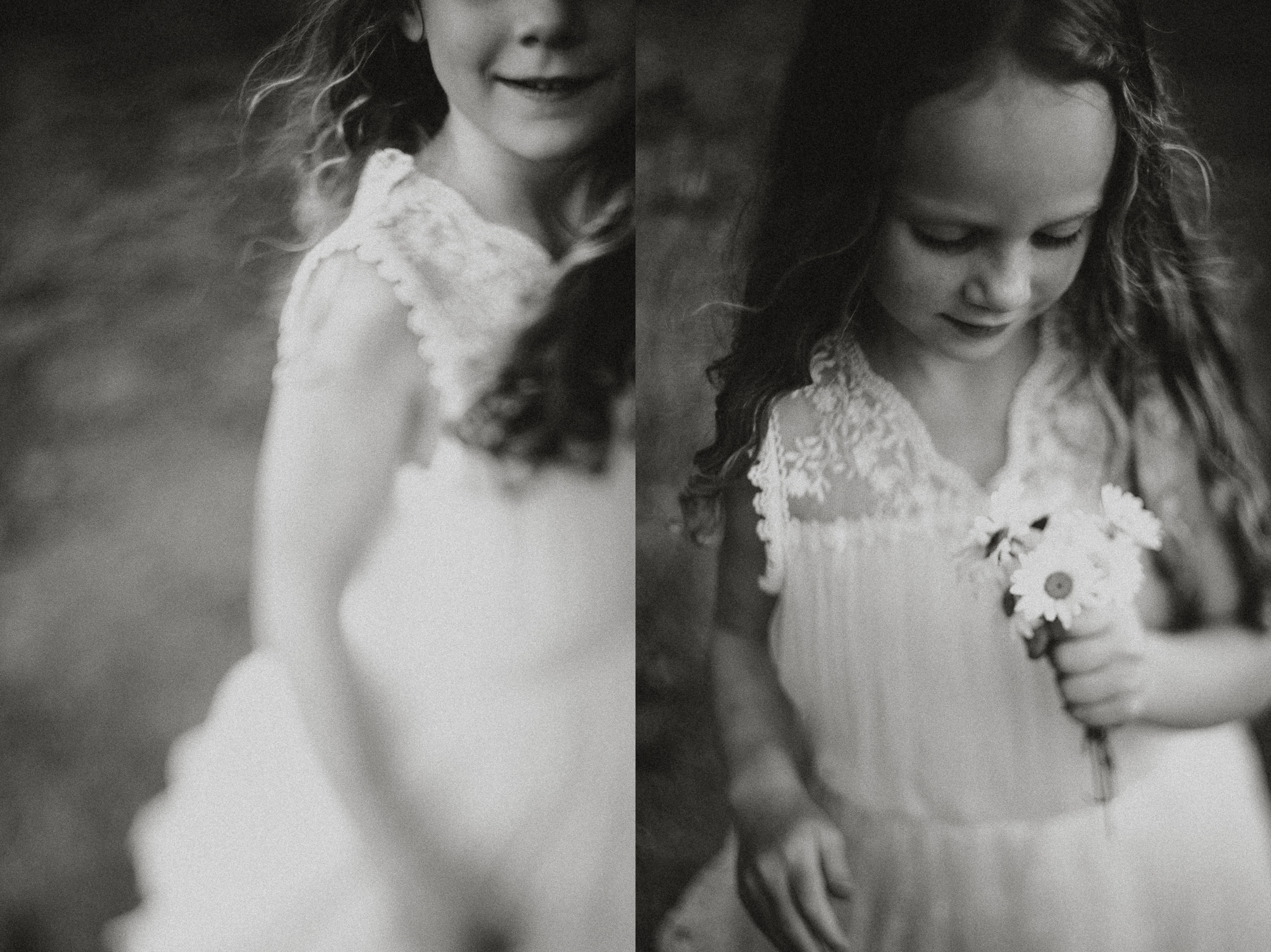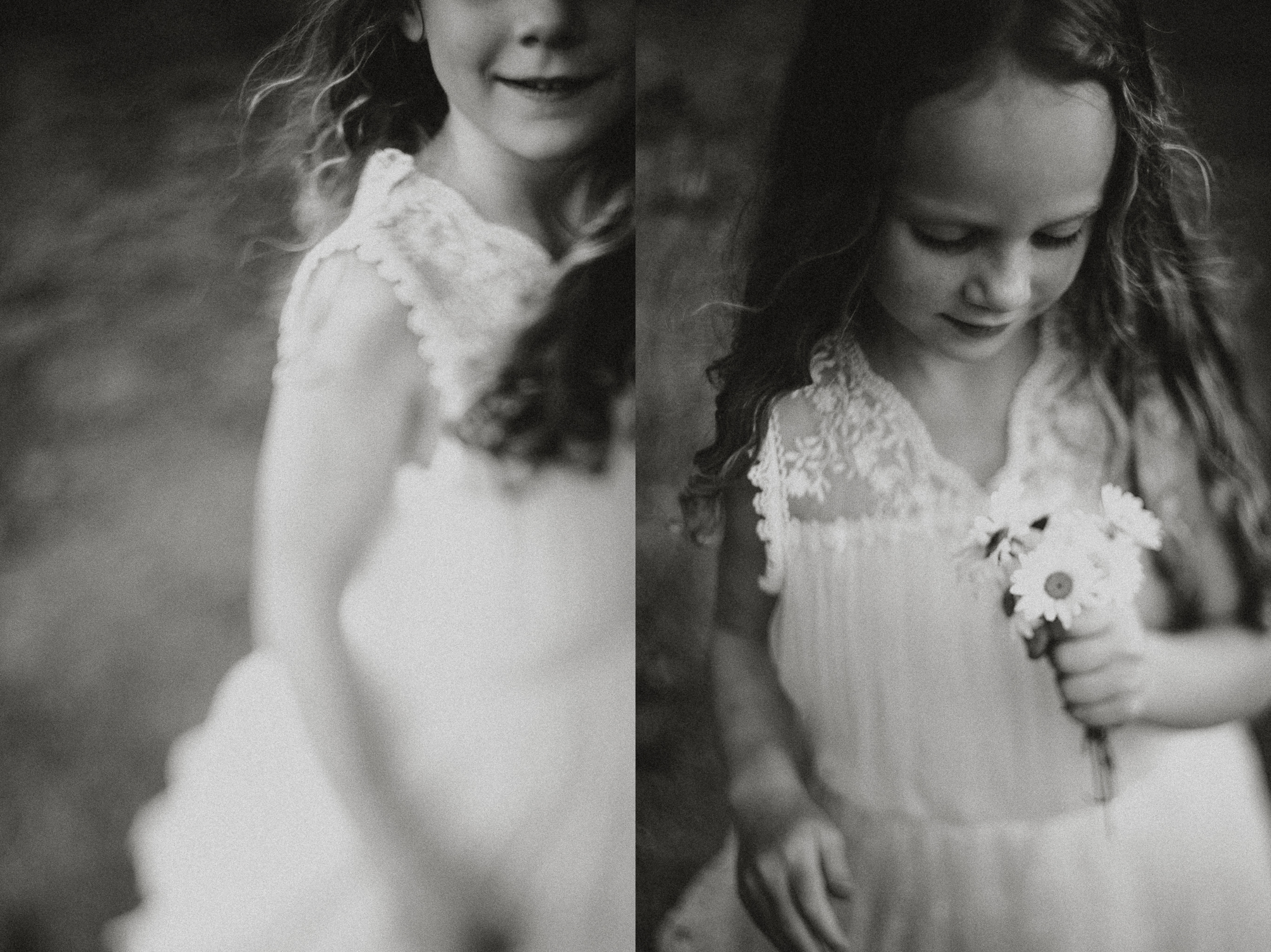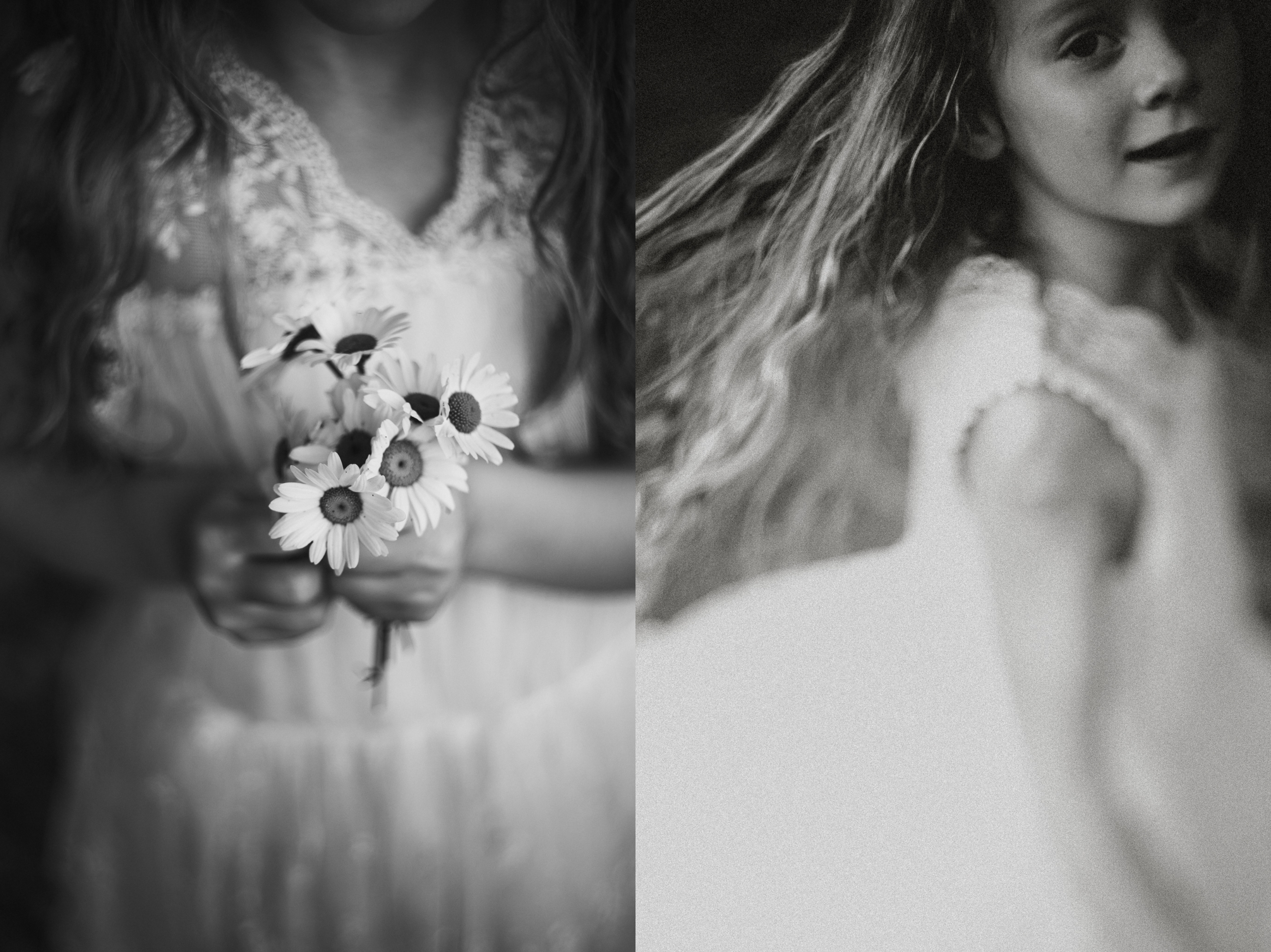 Strawberries overloaded our gardens, another favorite pastime of early summer. We're still eating the few strays left behind!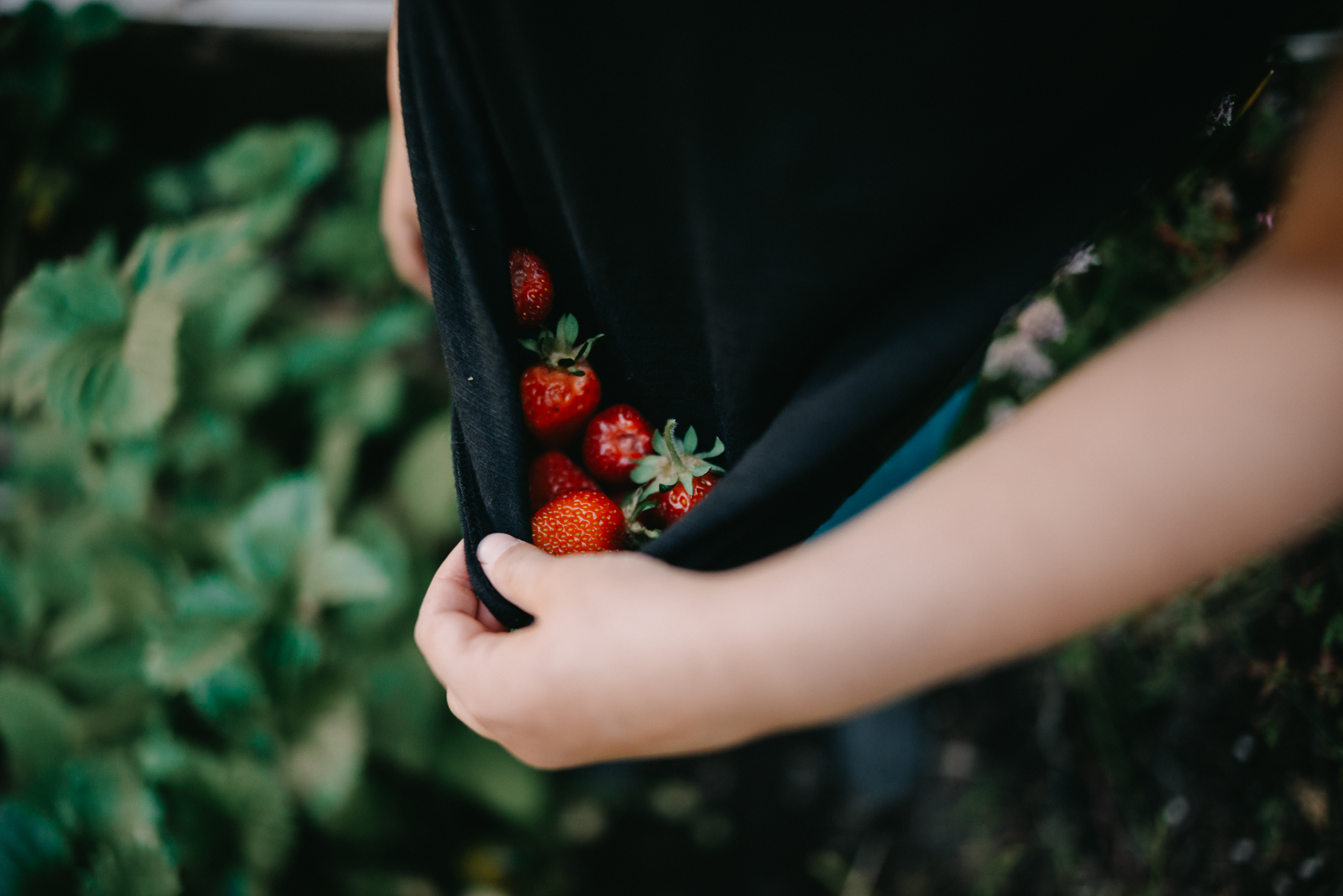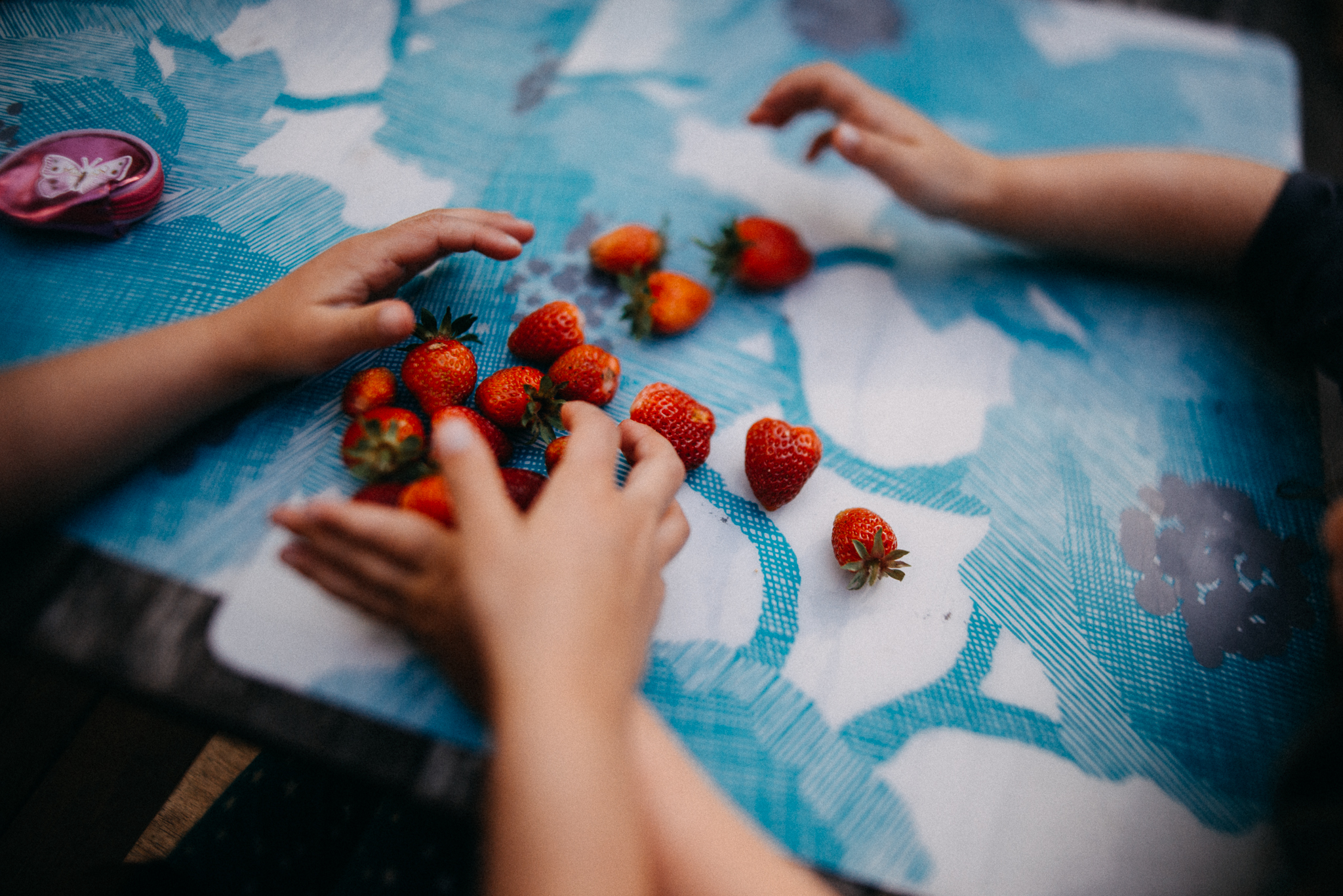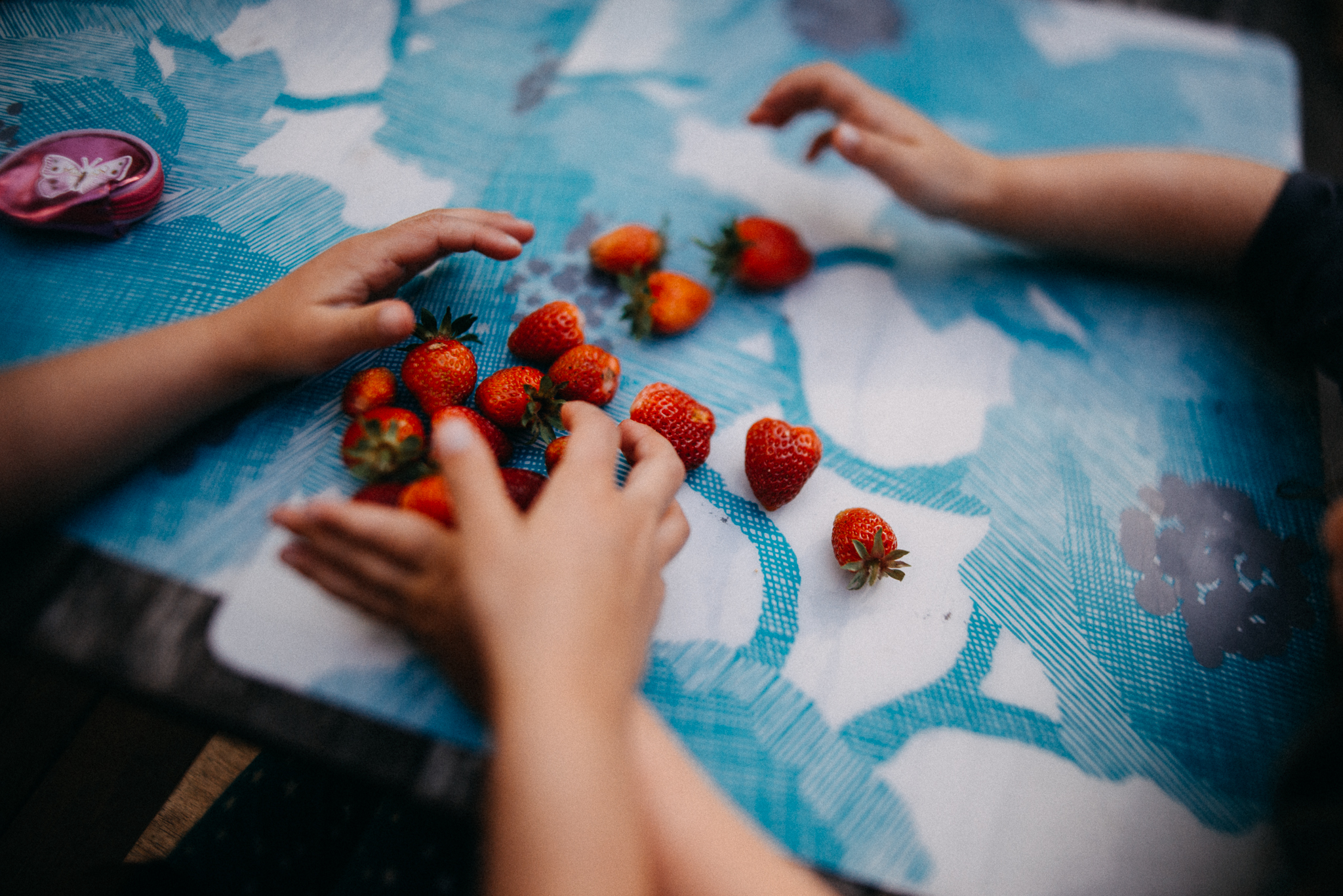 We ended June with a camping trip with an childhood best friend of mine. I only freelensed a few shots the entire trip (mostly that 3 day old camping braid, worth photographing right? hah!).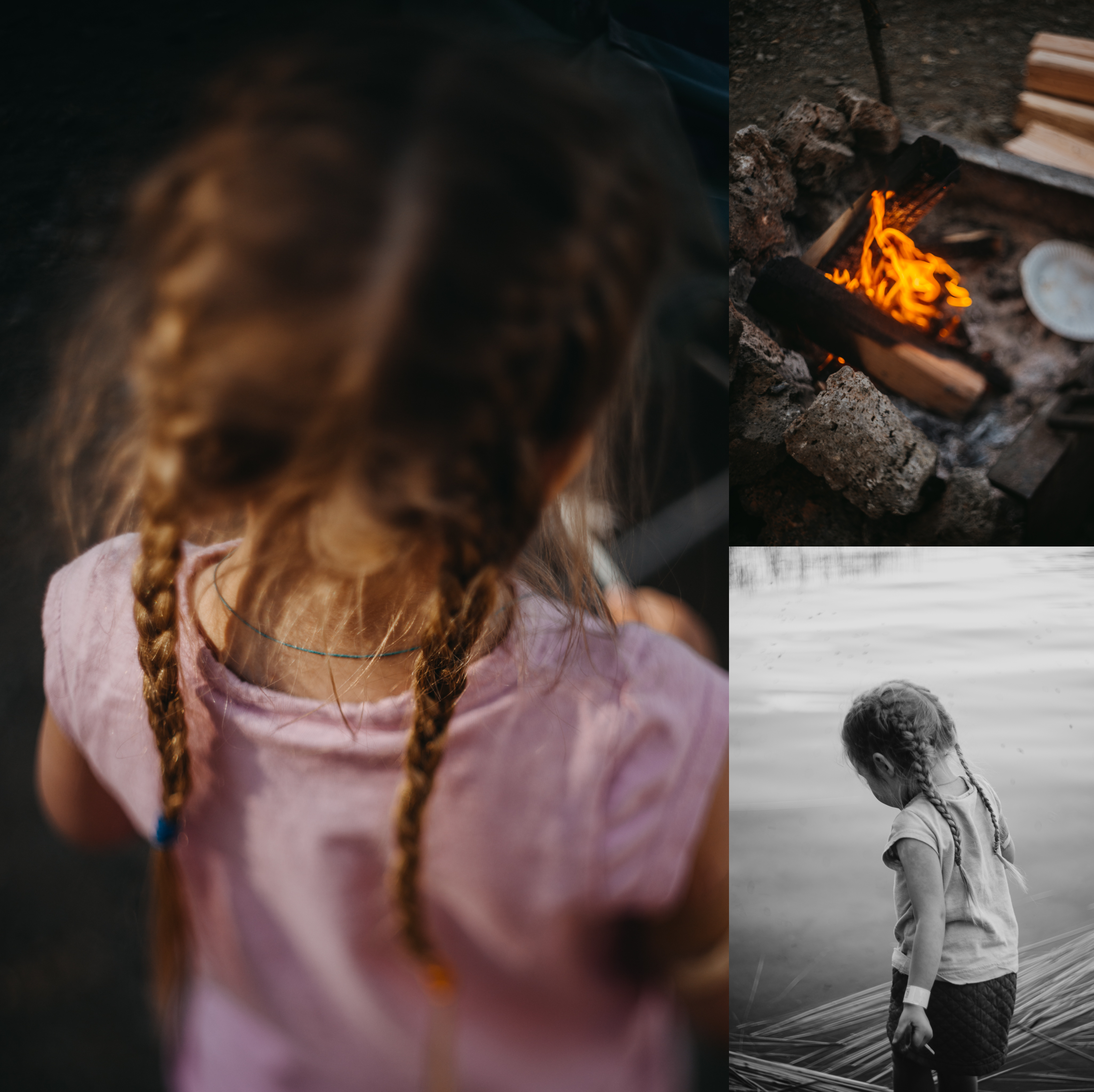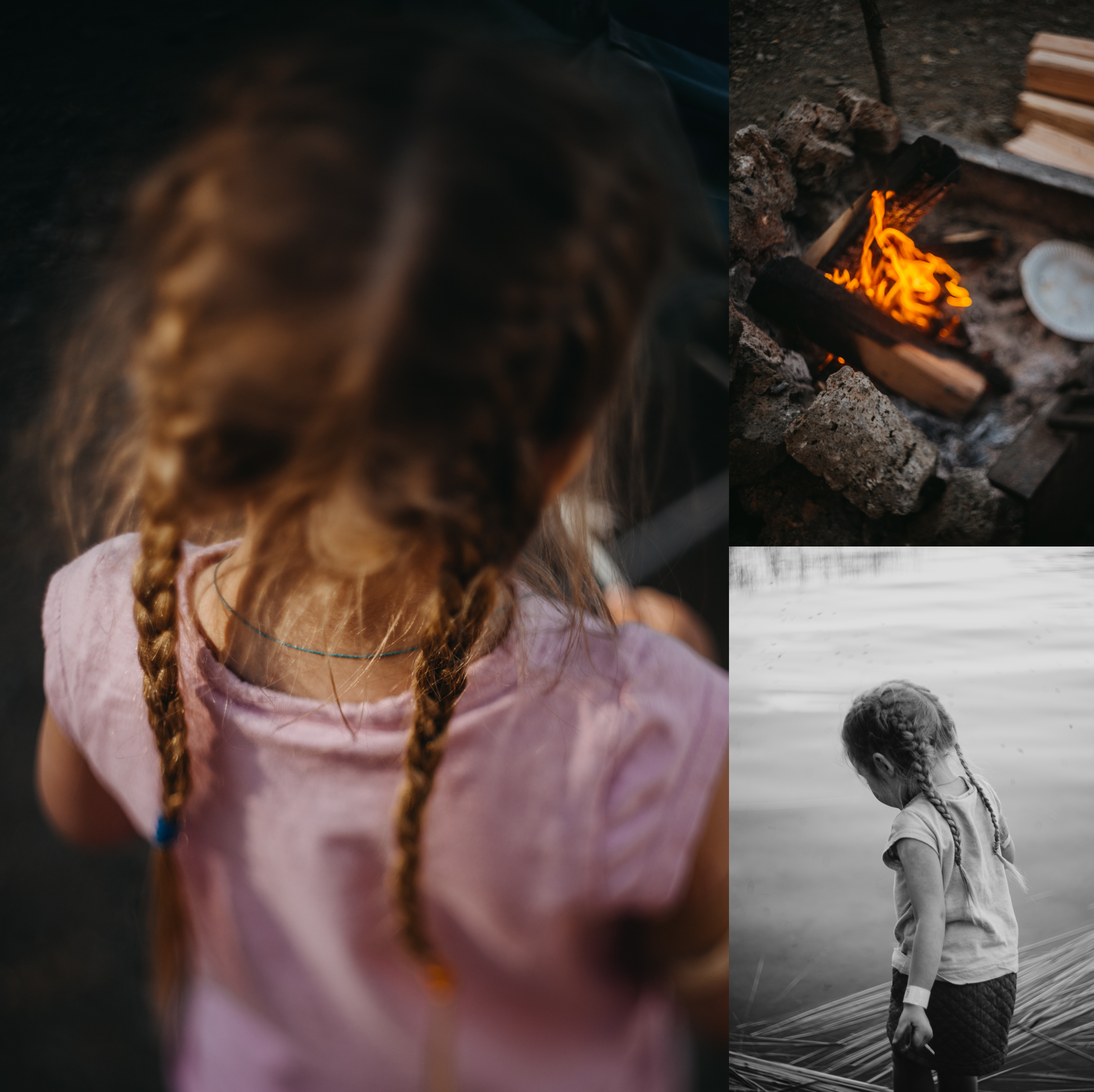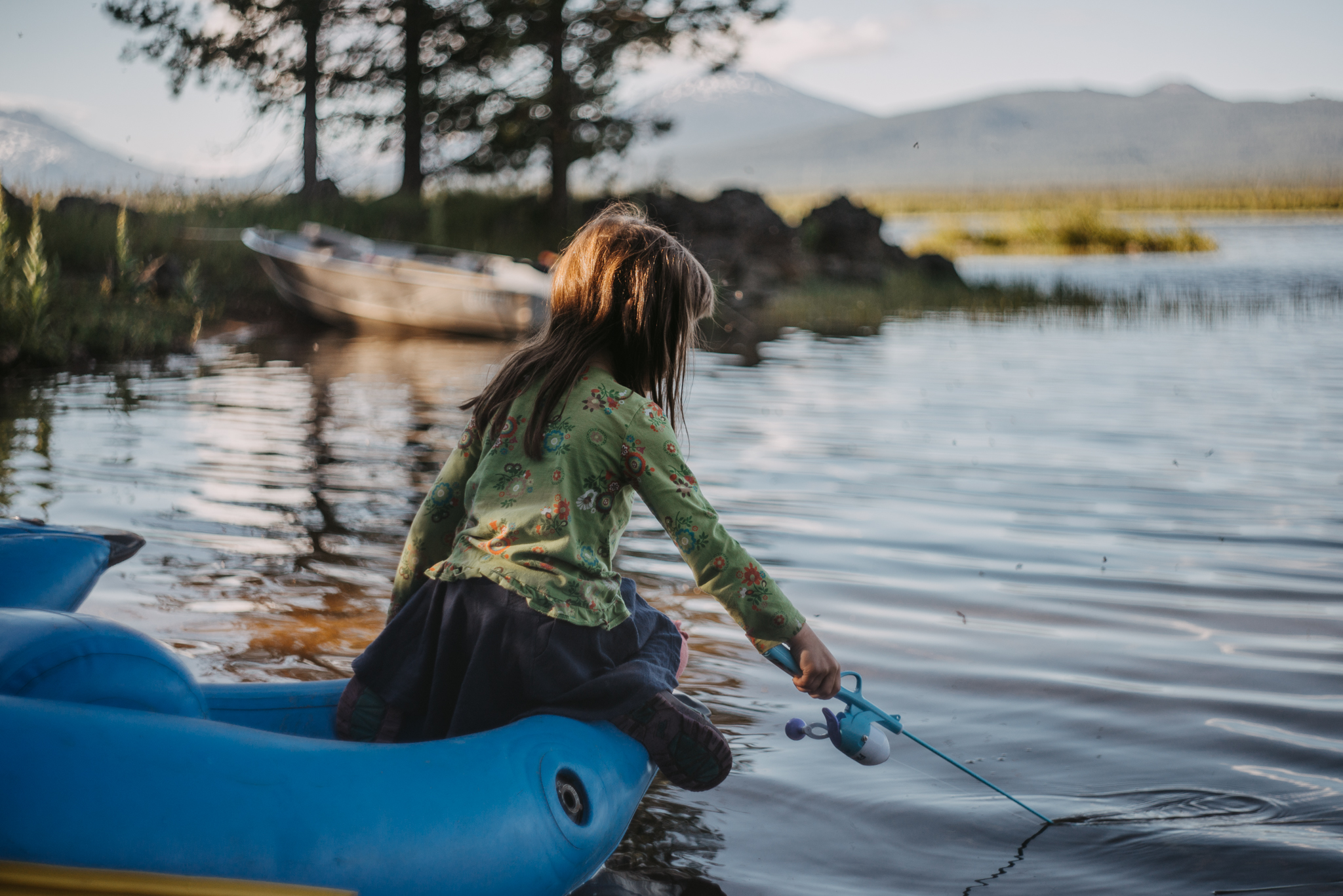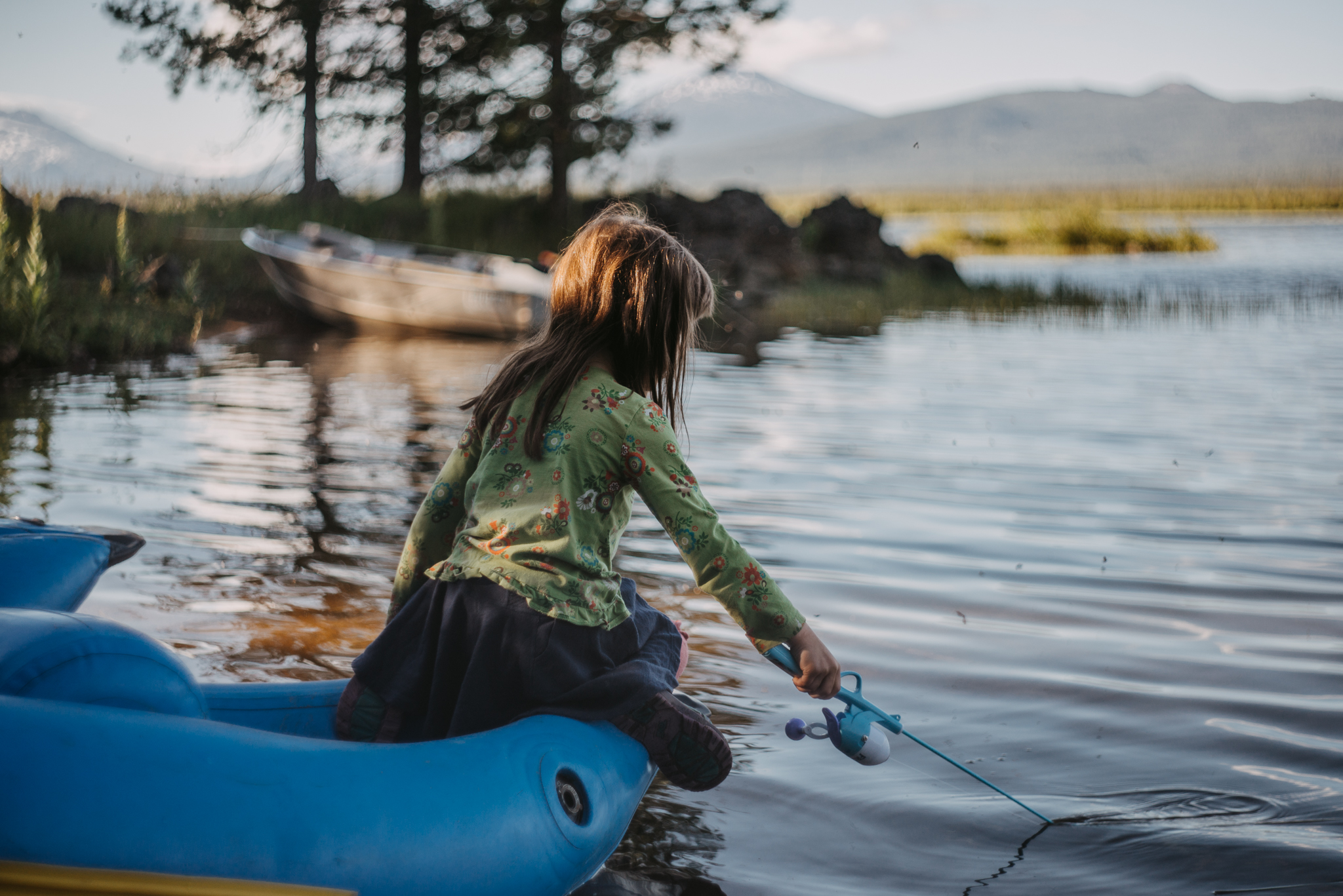 So there we are, another month completed. I'm hoping this summer slows down a bit – I'm craving some lazy summer days simply being with my family. Please follow along the blog circle to the lovely Diana Hague's page!