I've been a part of The Free 52 since 2016 (I perused back to my first ever post here – so nuts!). Throughout the years we've seen numerous members join in, many of us having big life changes, some of us posting religiously each month and others once a year. What I've always loved about this little circle of creatively inspired ladies is that we're pretty darn laid back. We get it if we need to move a post back a couple days, months, etc. We support one another, and excitedly welcome those who want to join in the fun. One thing I've learned over the last few years is that photographer communities can be amazing, but they can also be not welcoming and harsh – so I'm incredibly grateful for our small little community I can always come home to. So thank you, sweet friends. I didn't blog any winter photos, so this post will include January freelensed shots as well as Nov/Dec since I got a little lazy (again, we get it hahah!). Remember to follow the link at the end of this post to the next photographer in our blog circle!
In November I only captured a few shots. One thing I always love about our property in the winter is the morning light we get, so naturally I had to sneak a few shots of that + frost.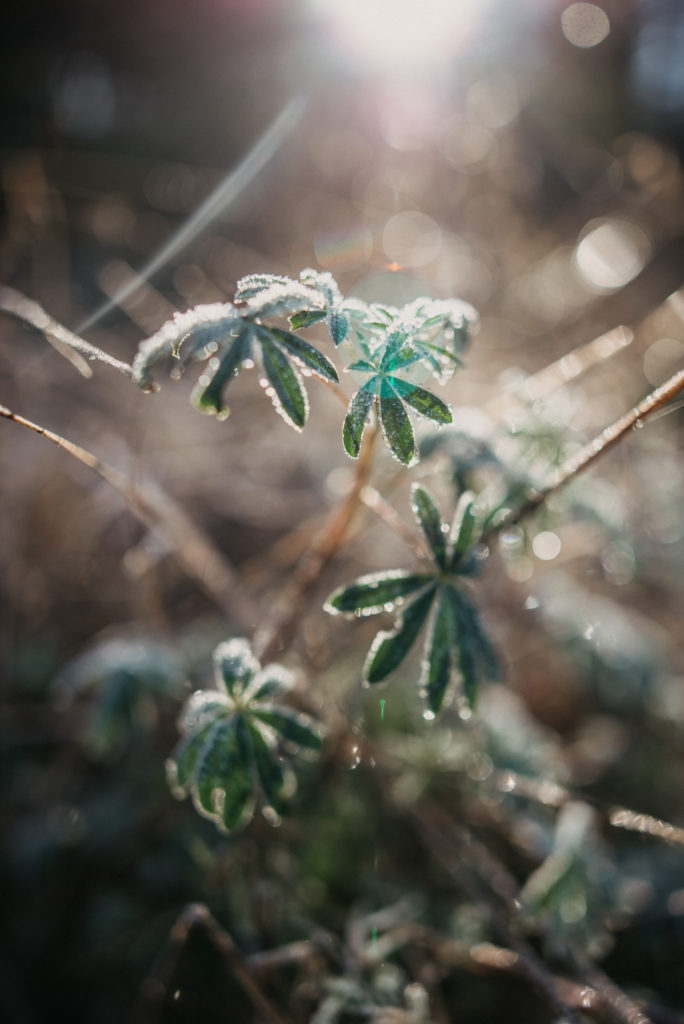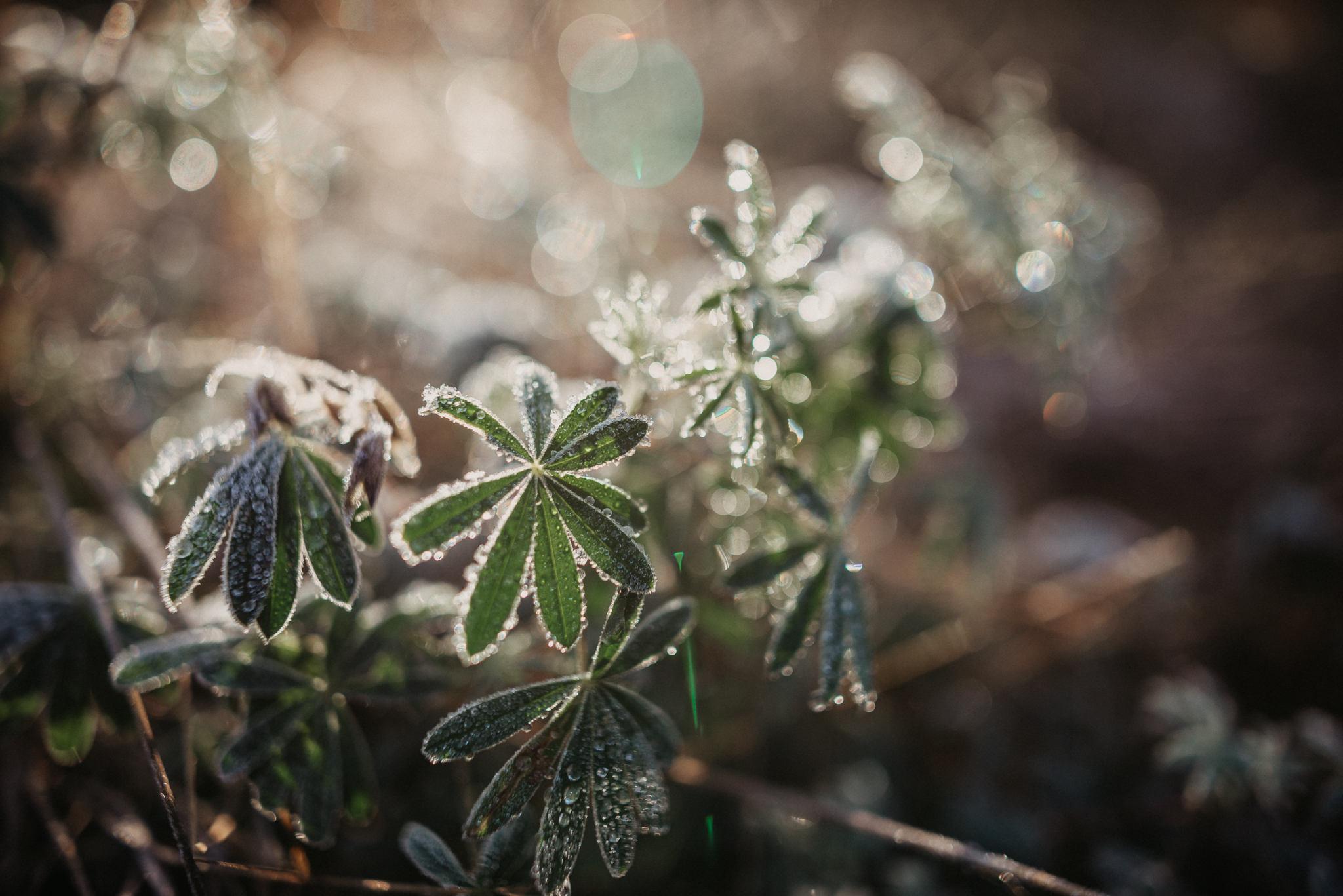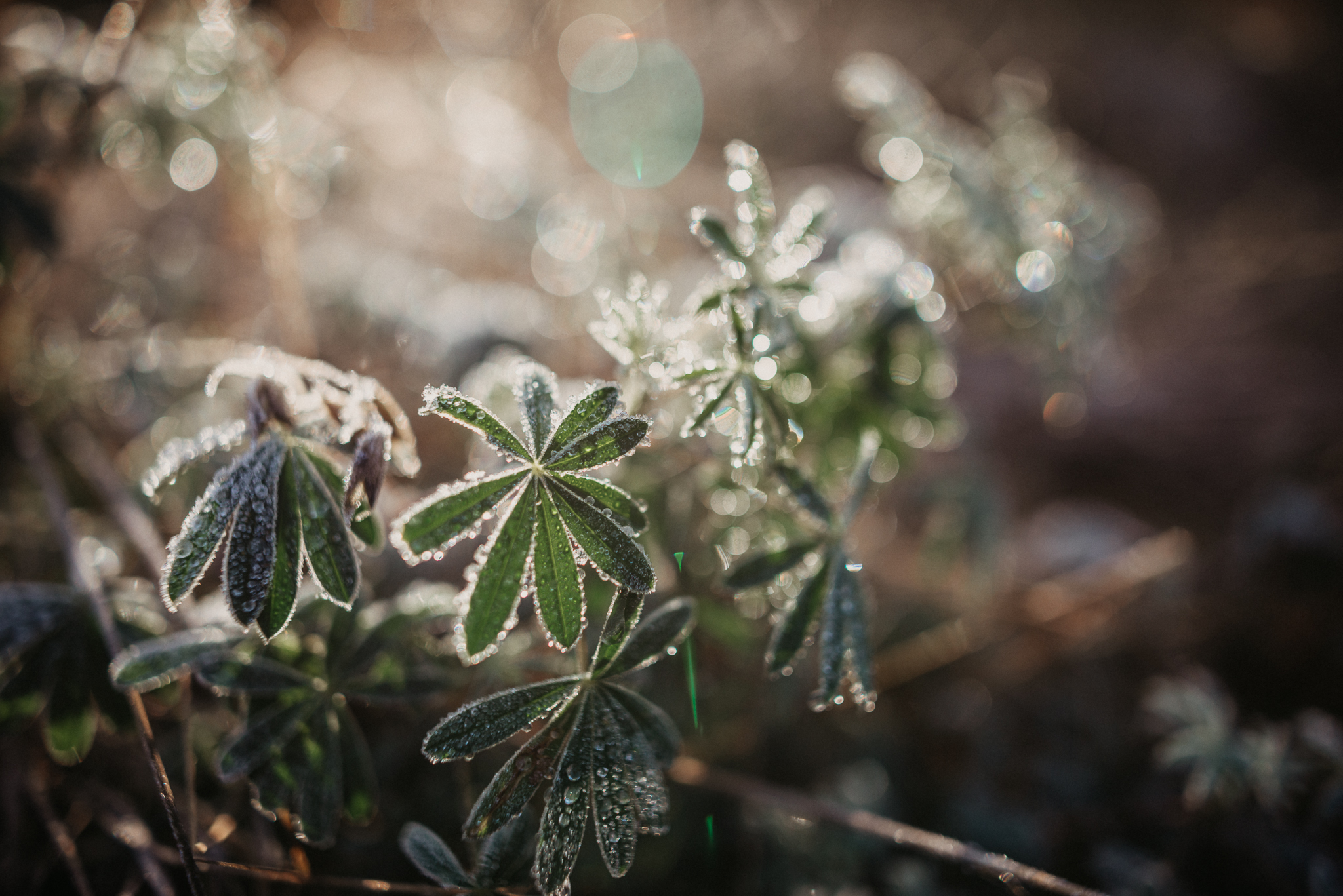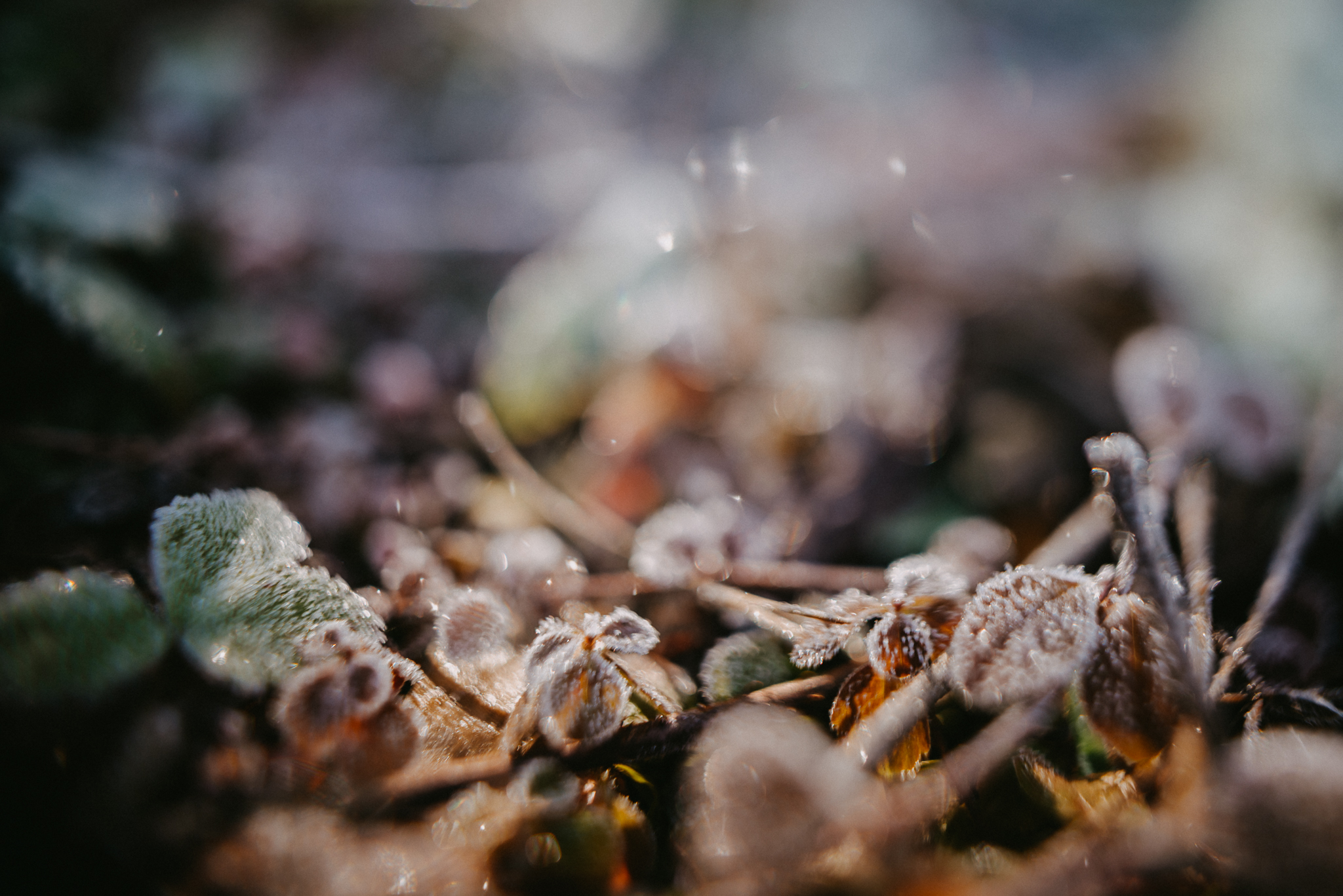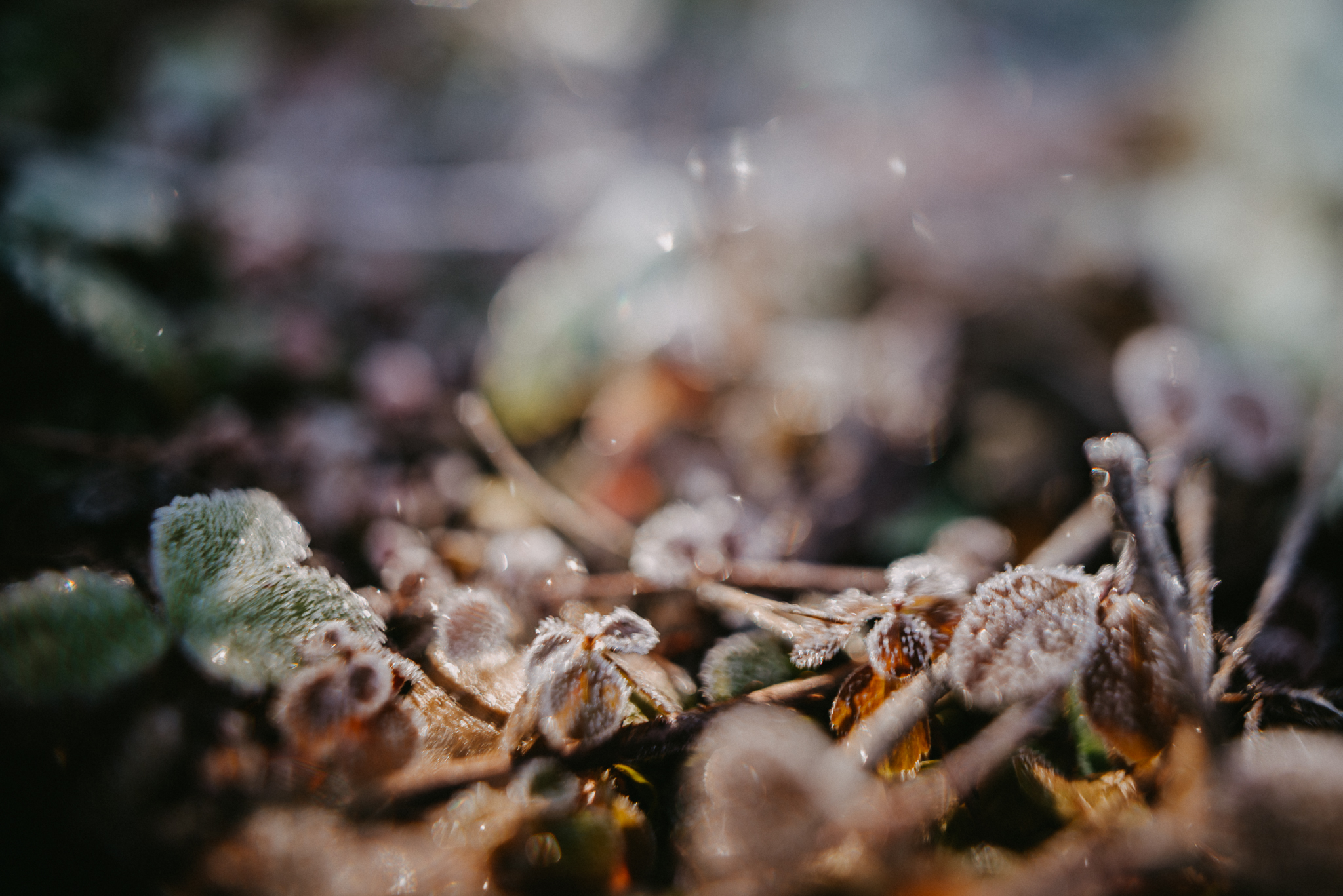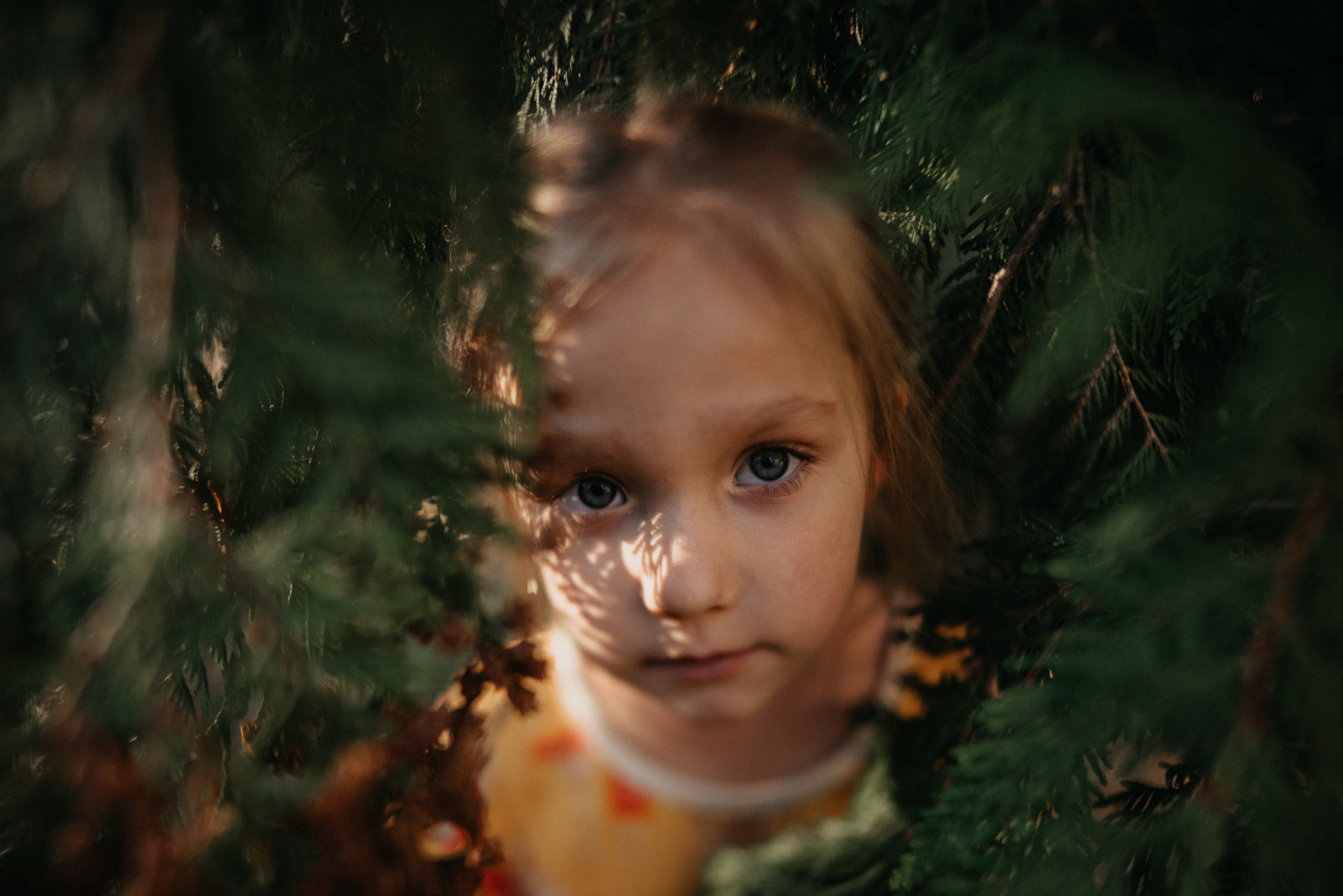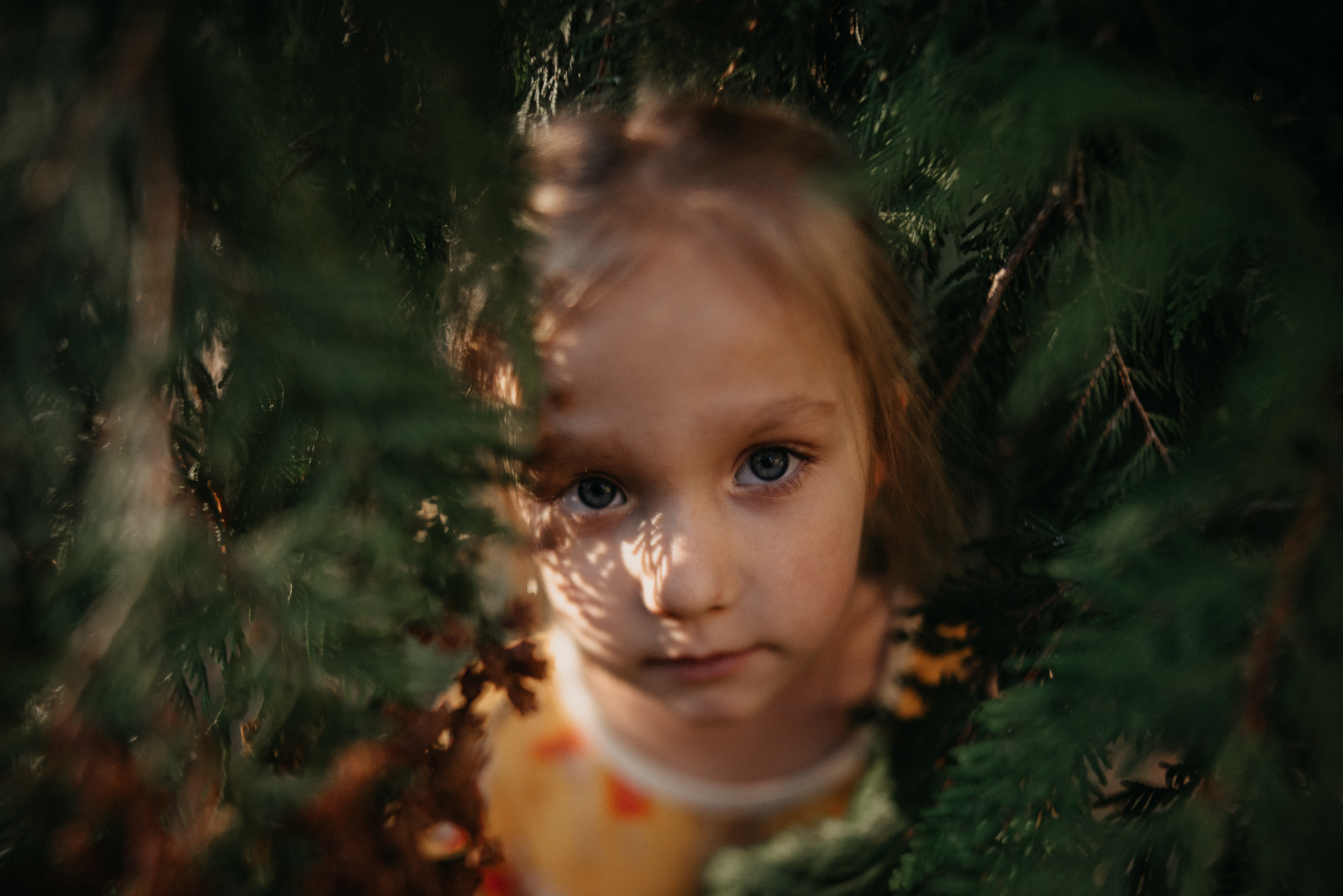 The girls and I went on a hike one December evening after school, and I was able to freelens a typical outing for us. Our outings are almost always full of dancing, twirling, and flower picking (even if it's dead winter flowers, haha!).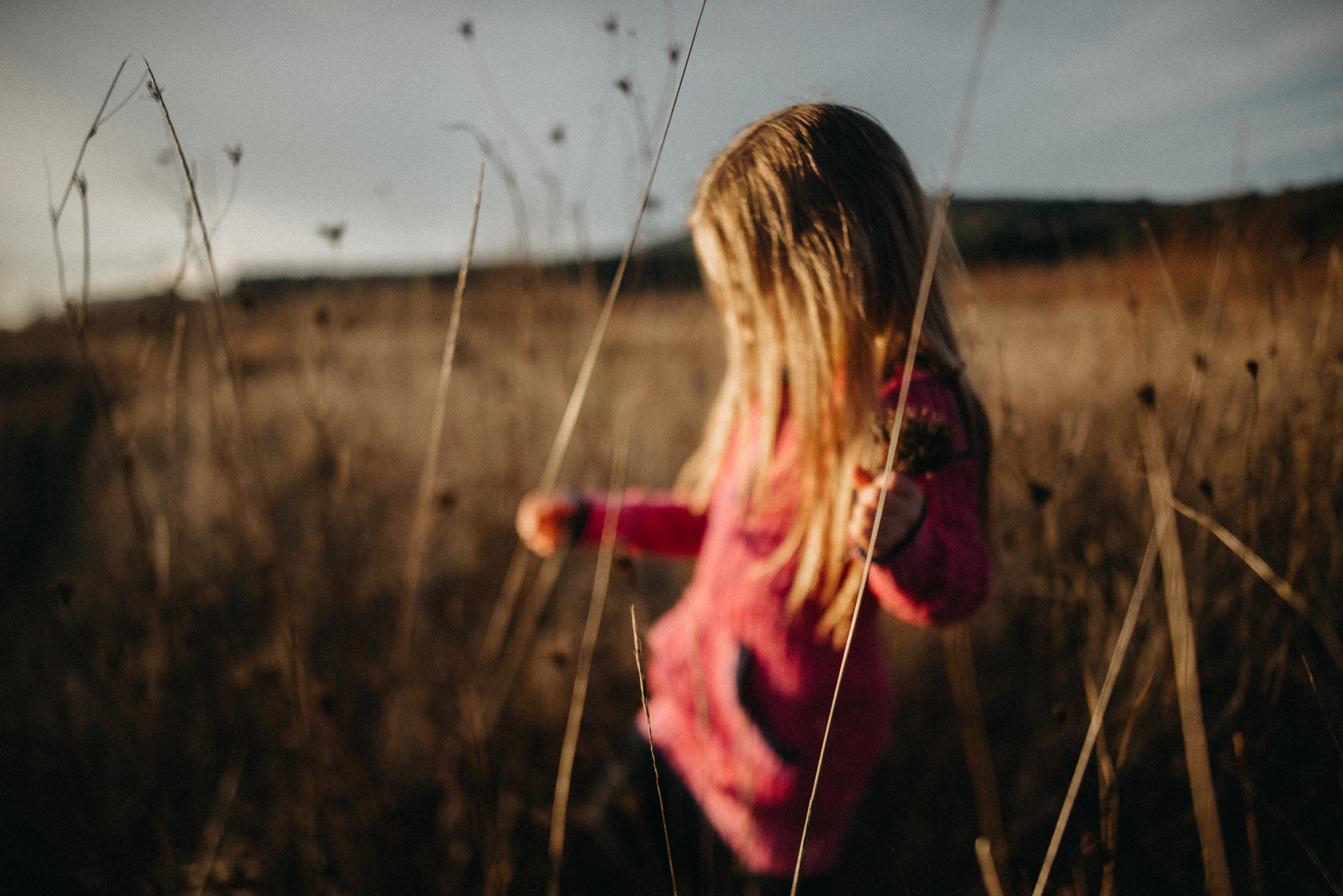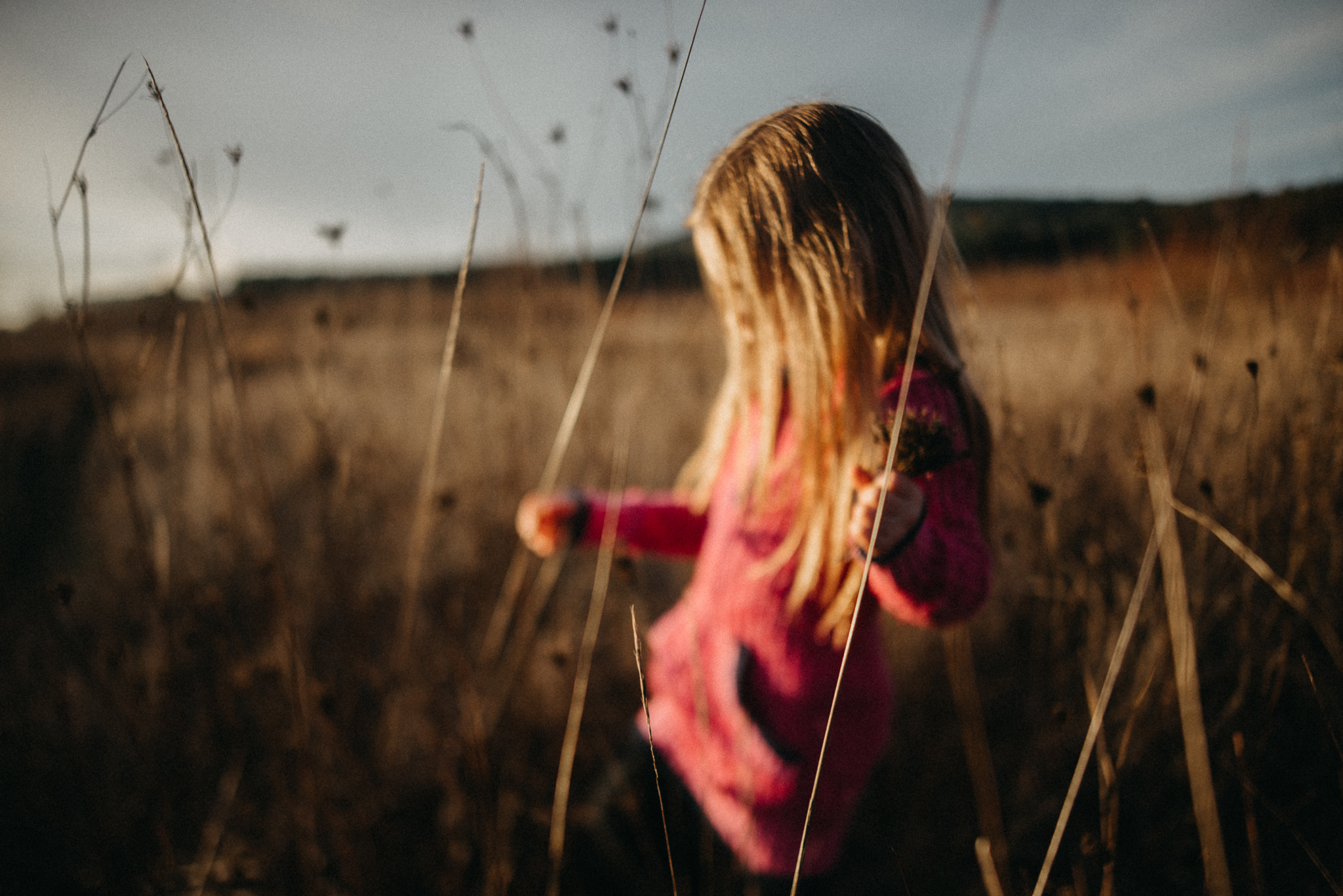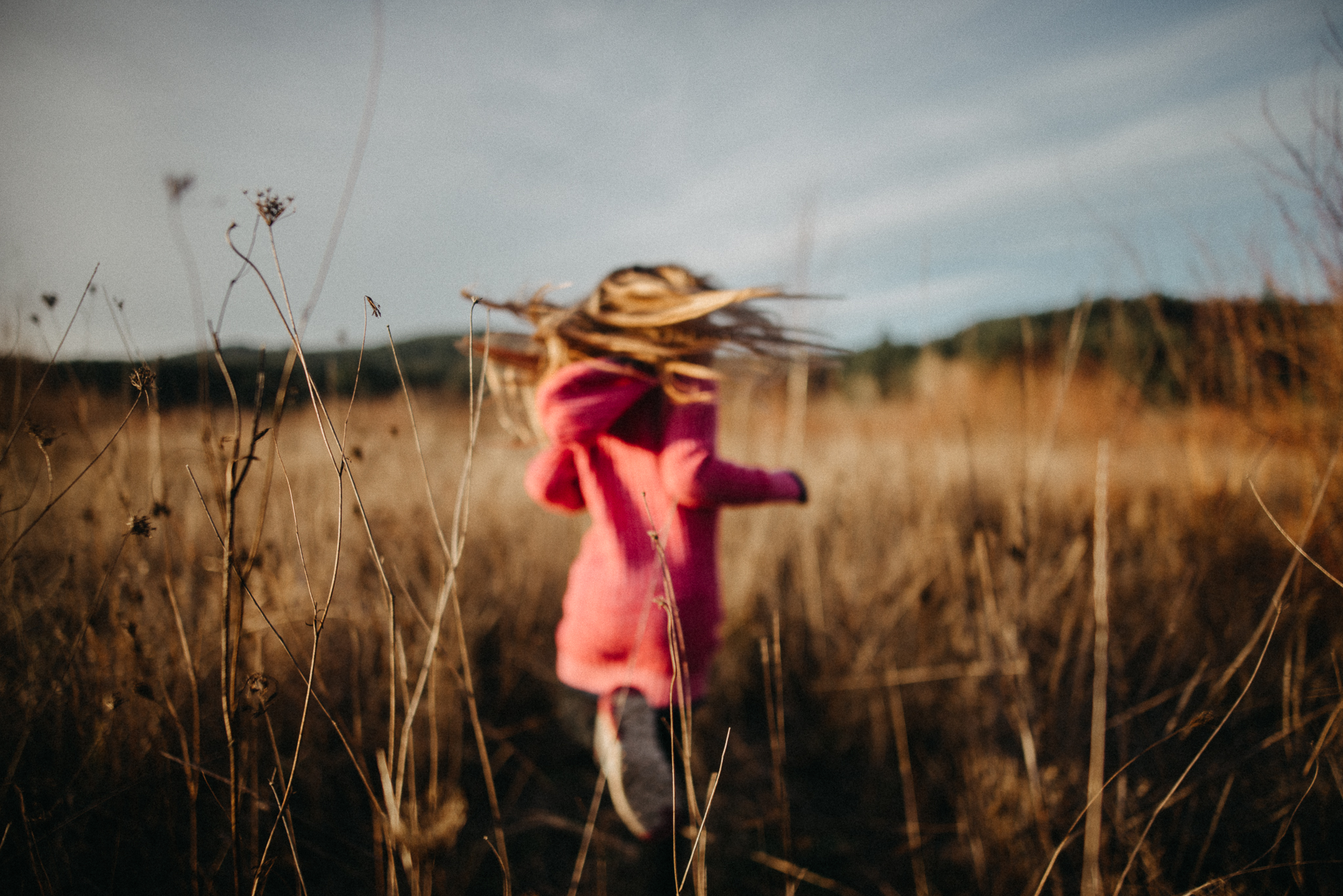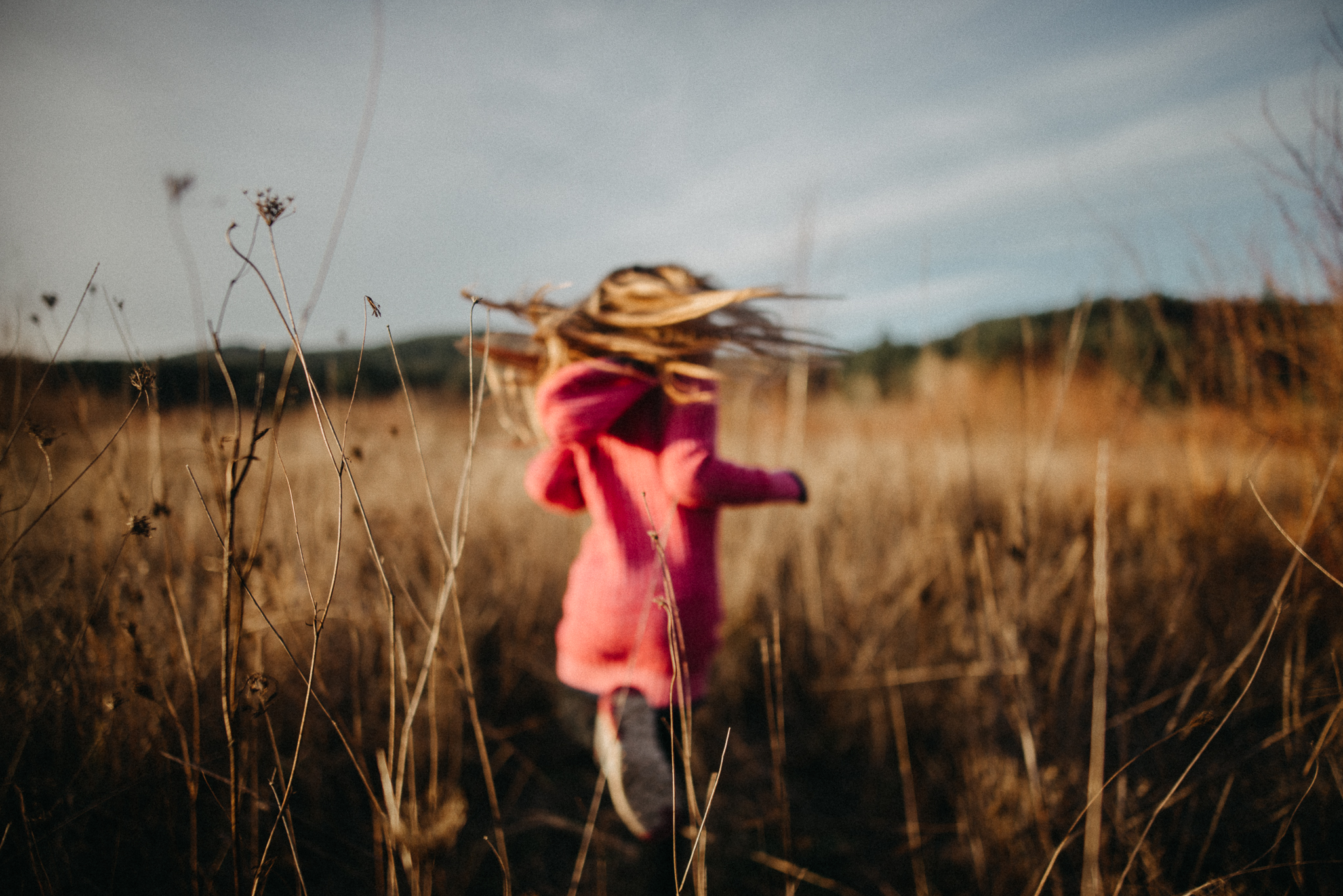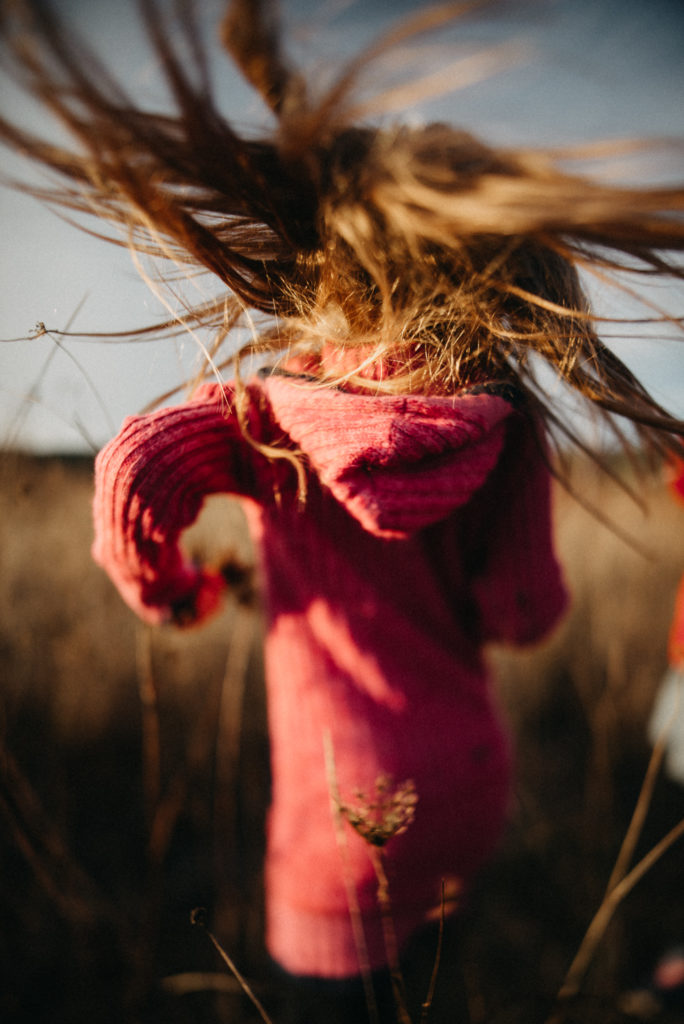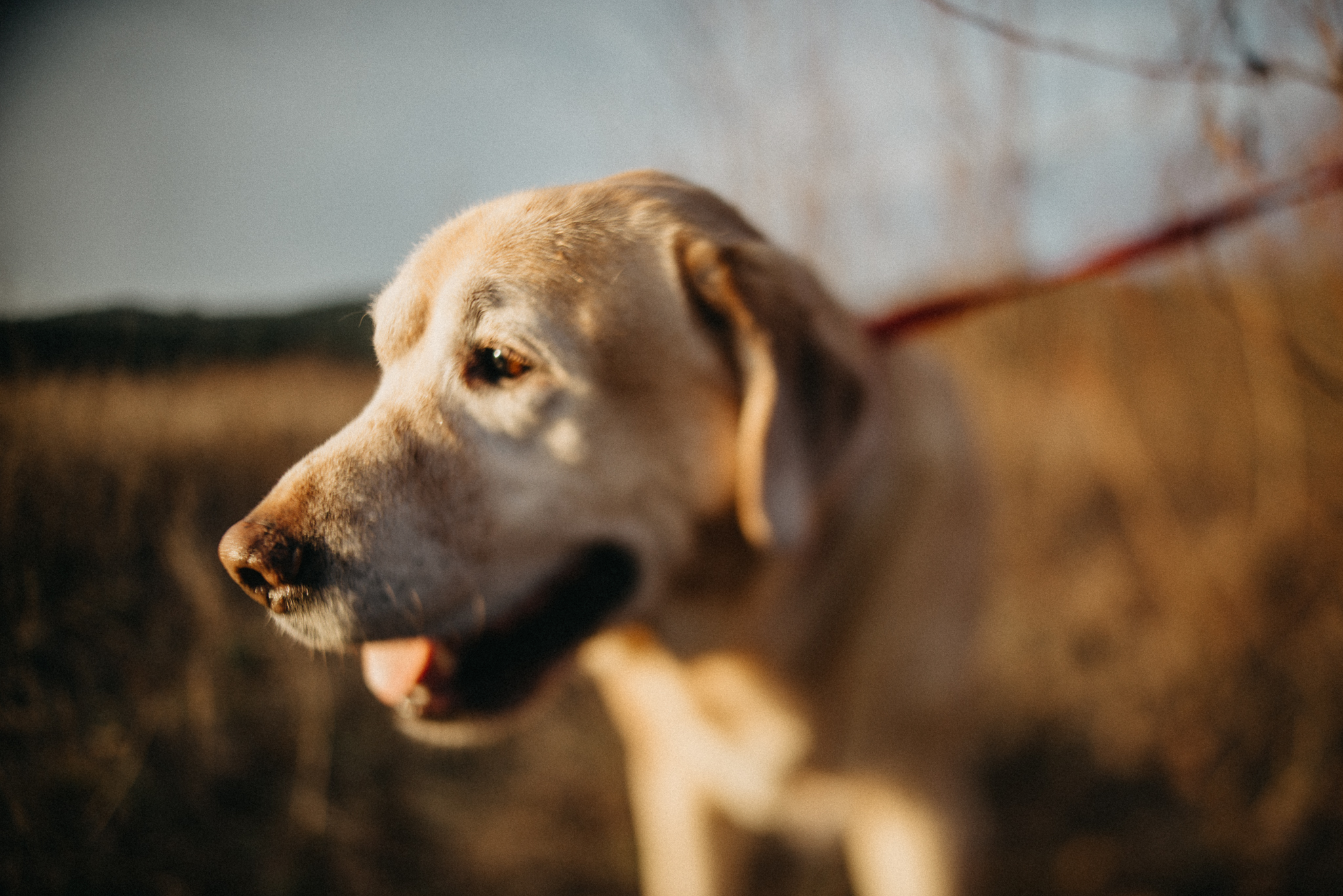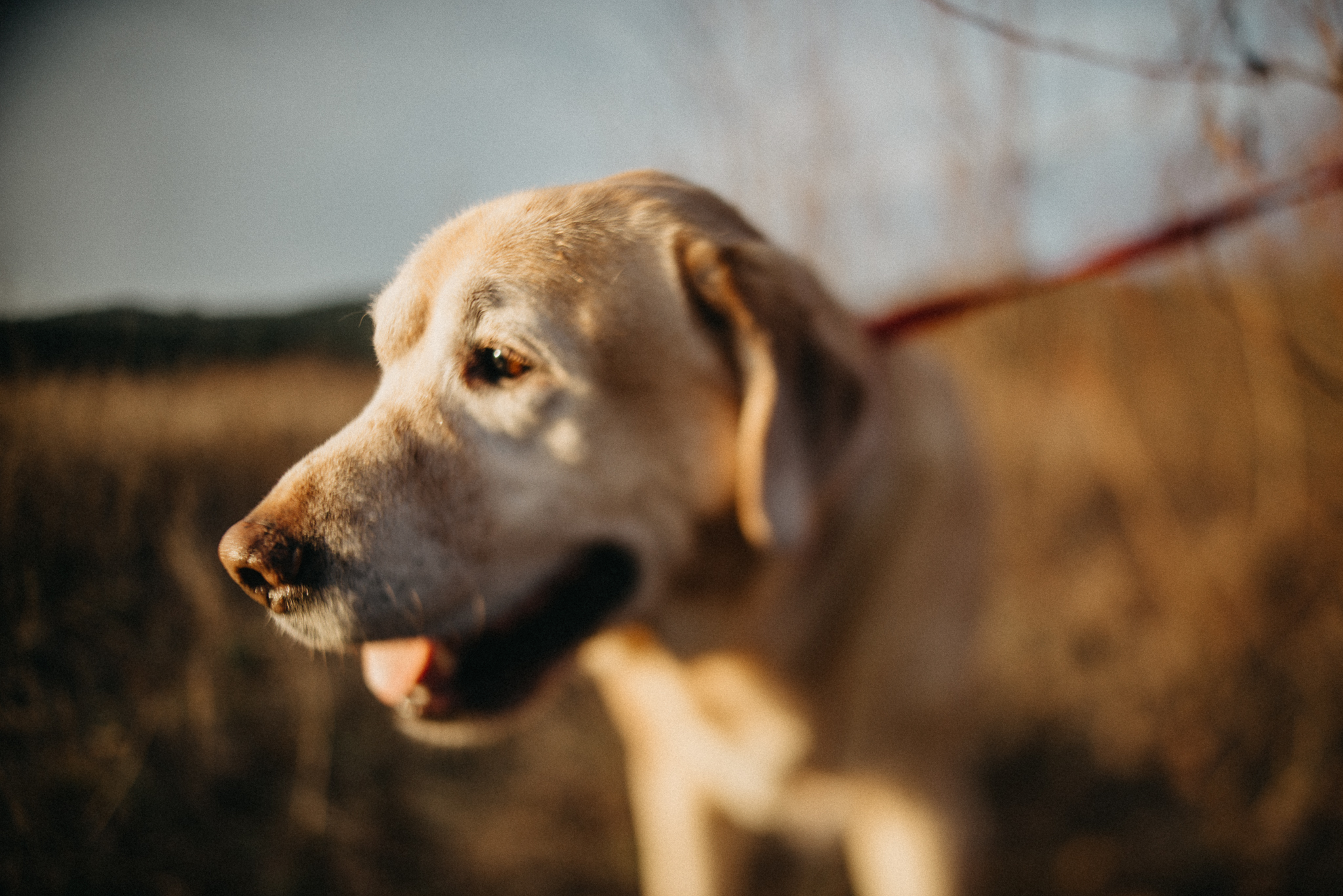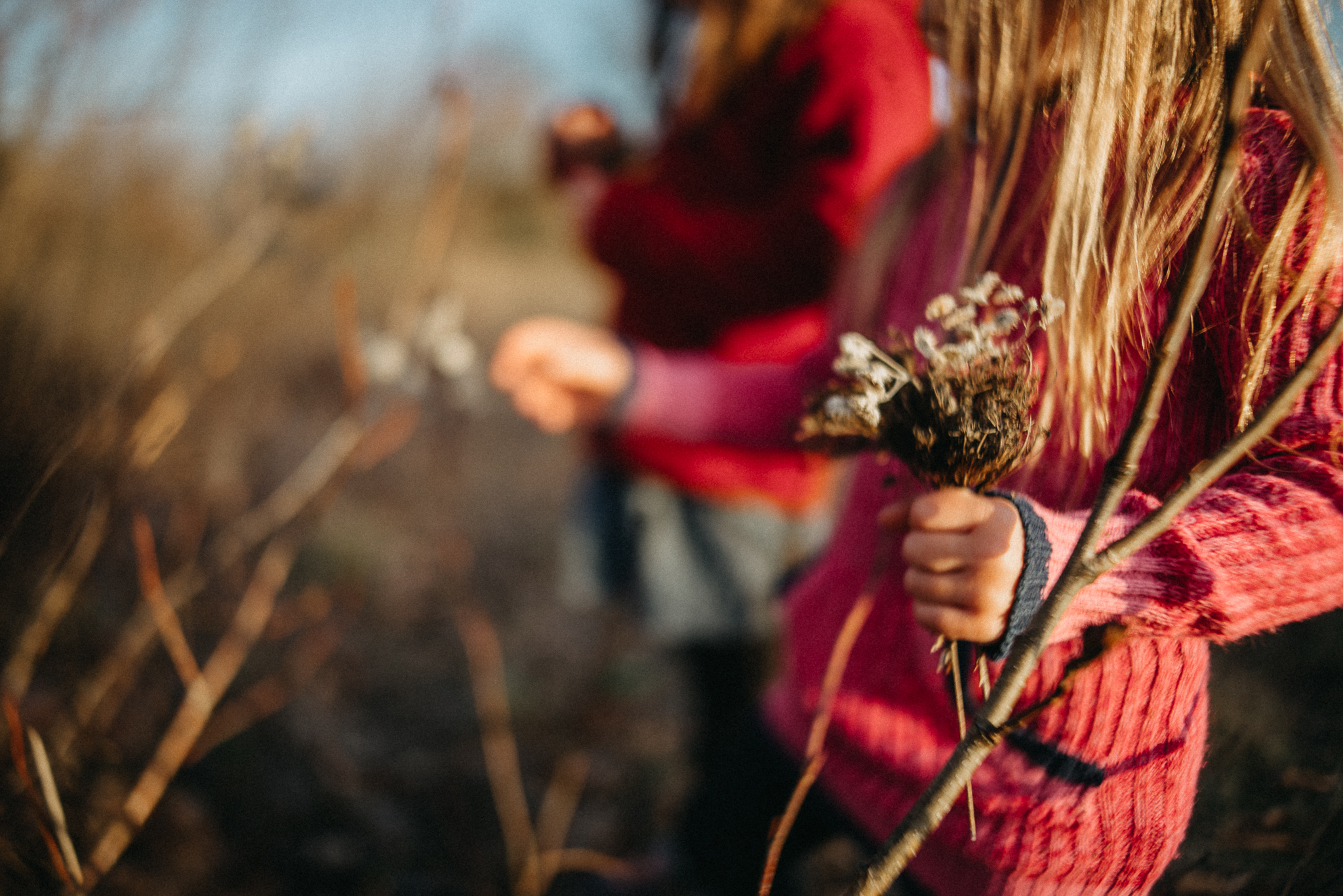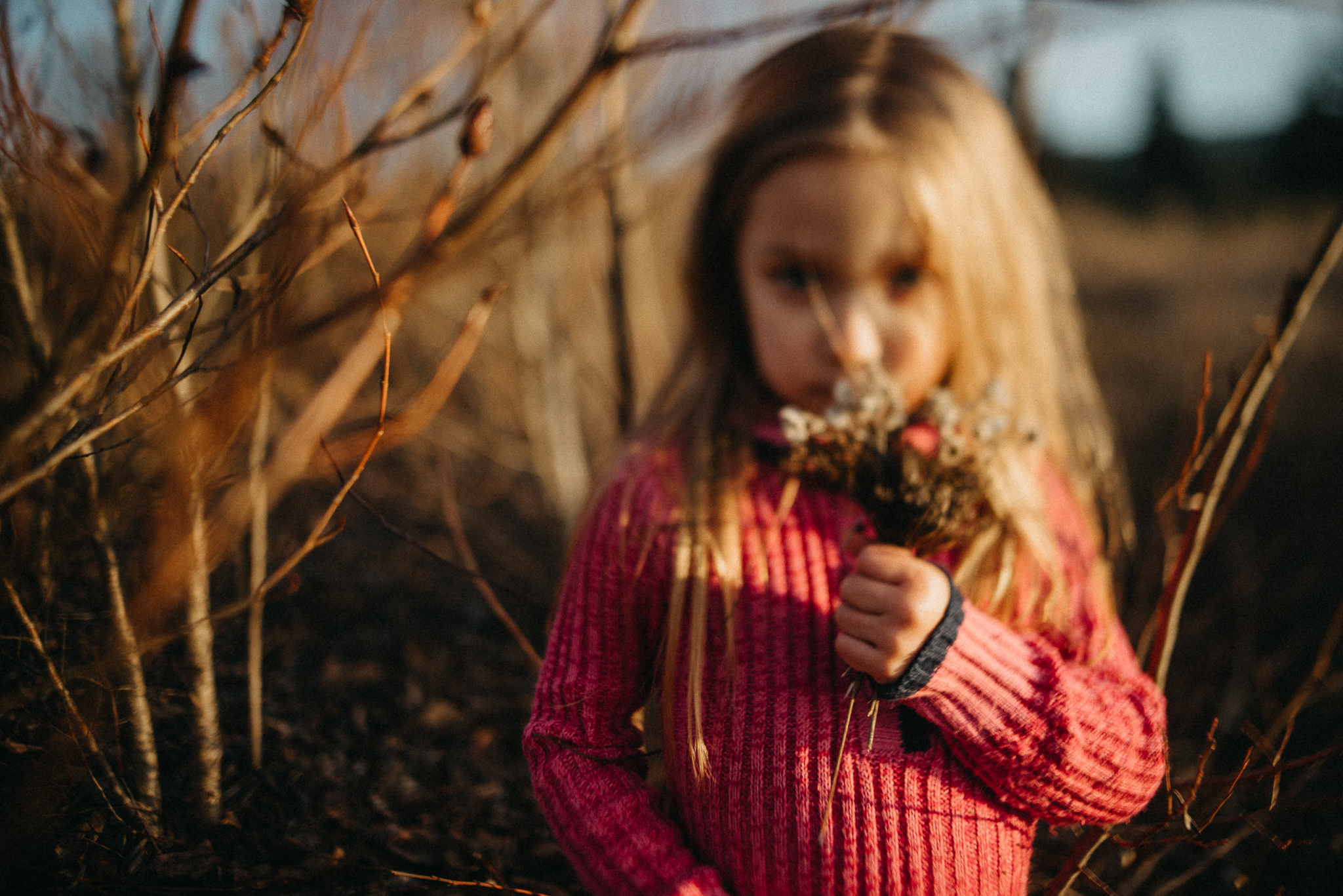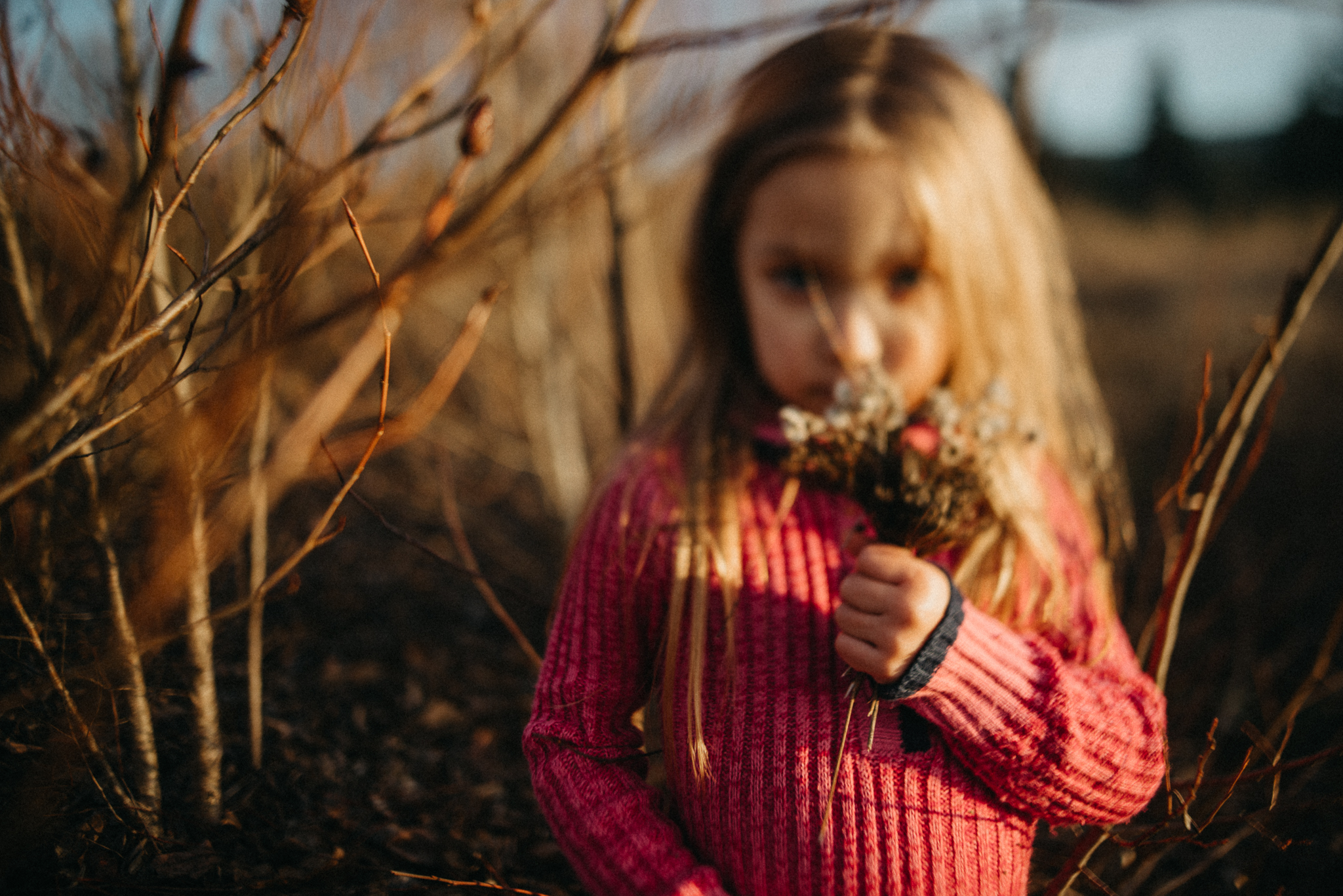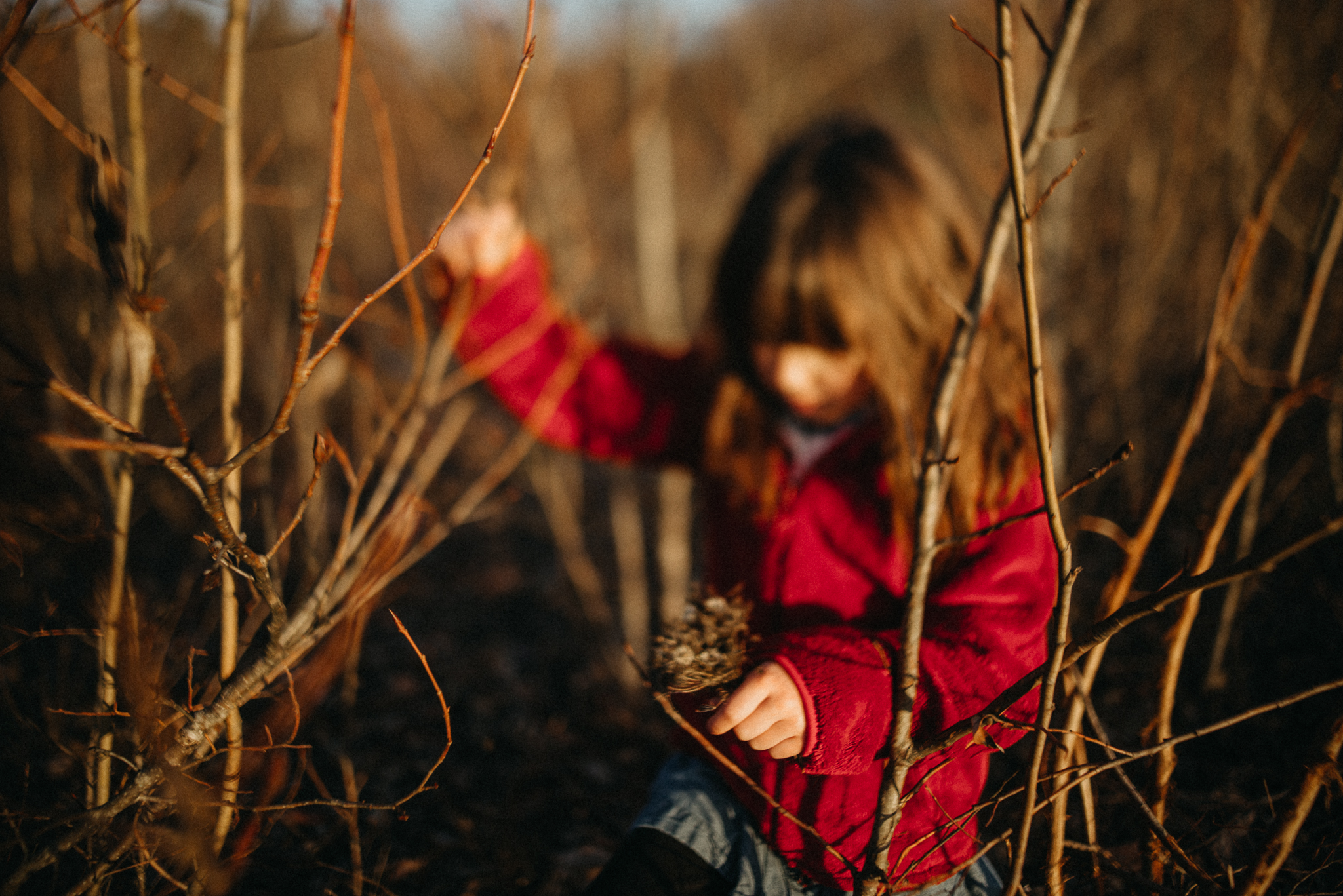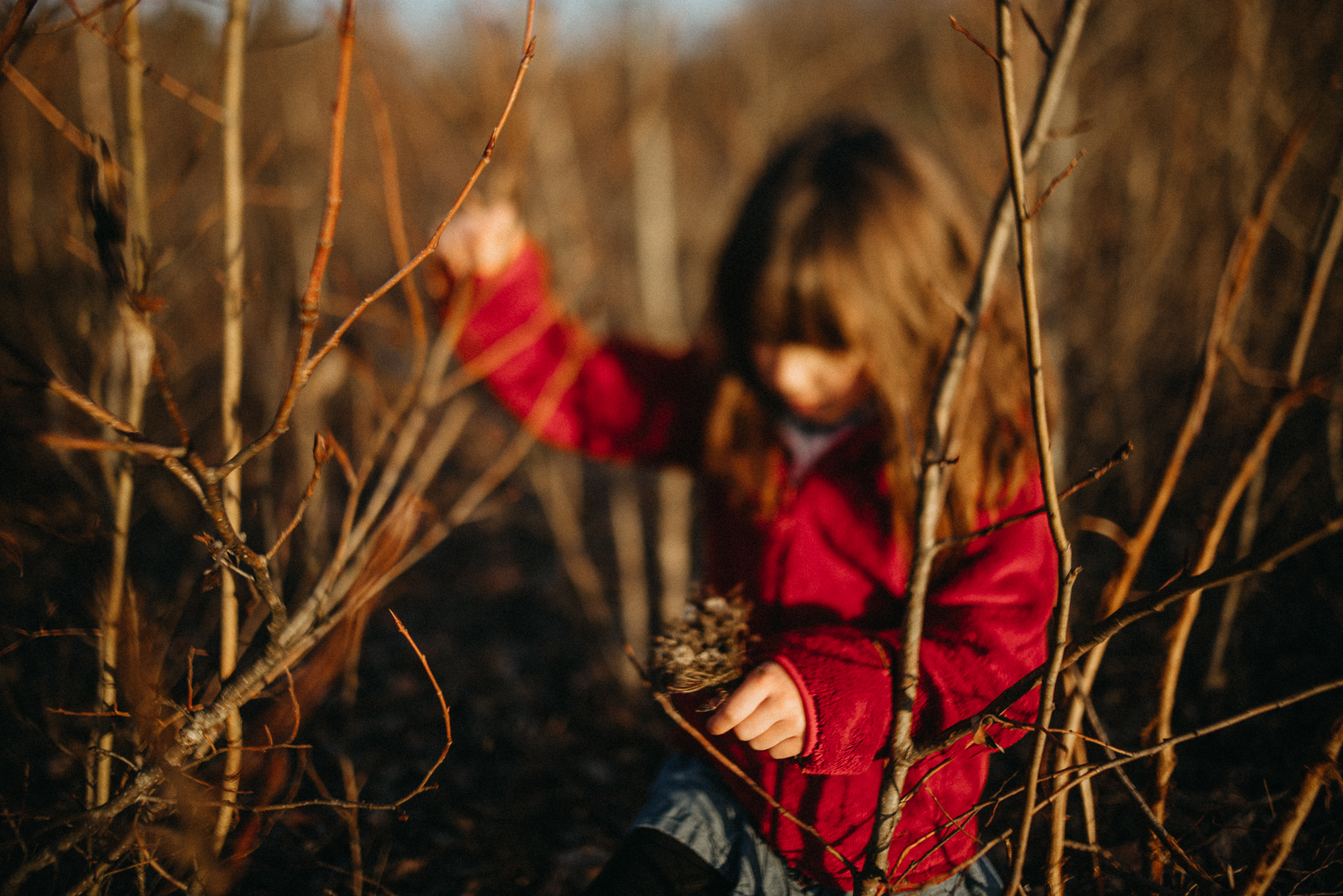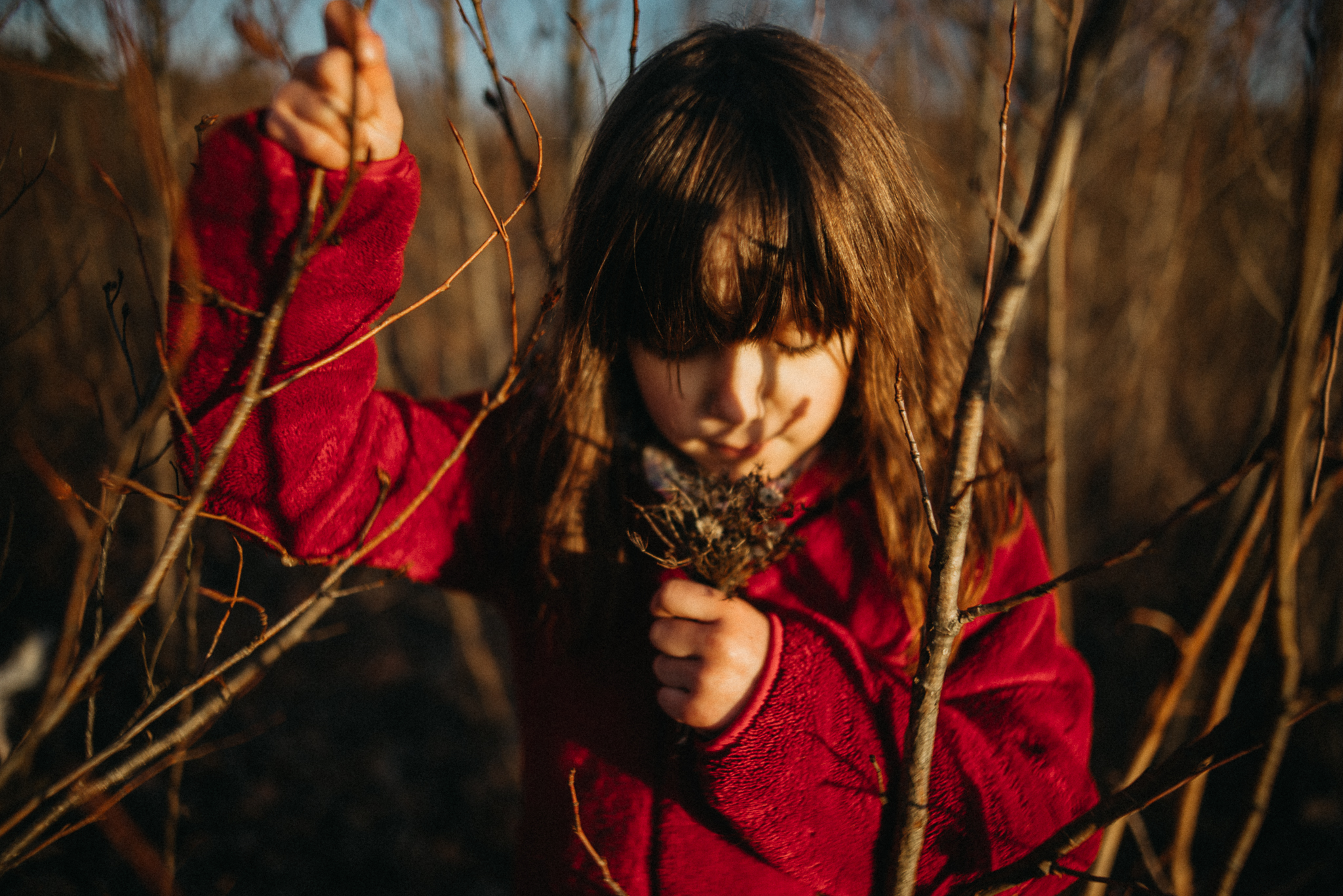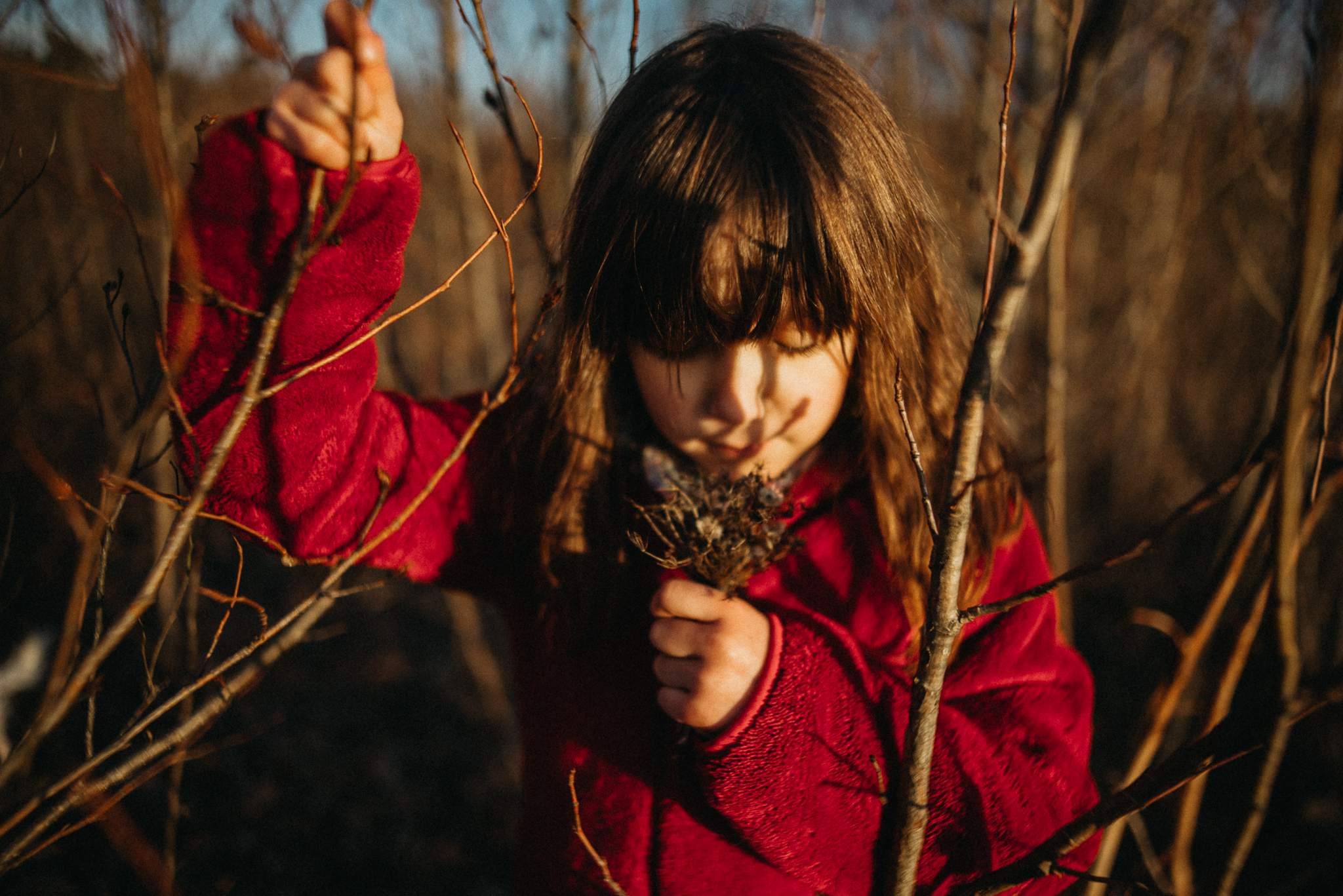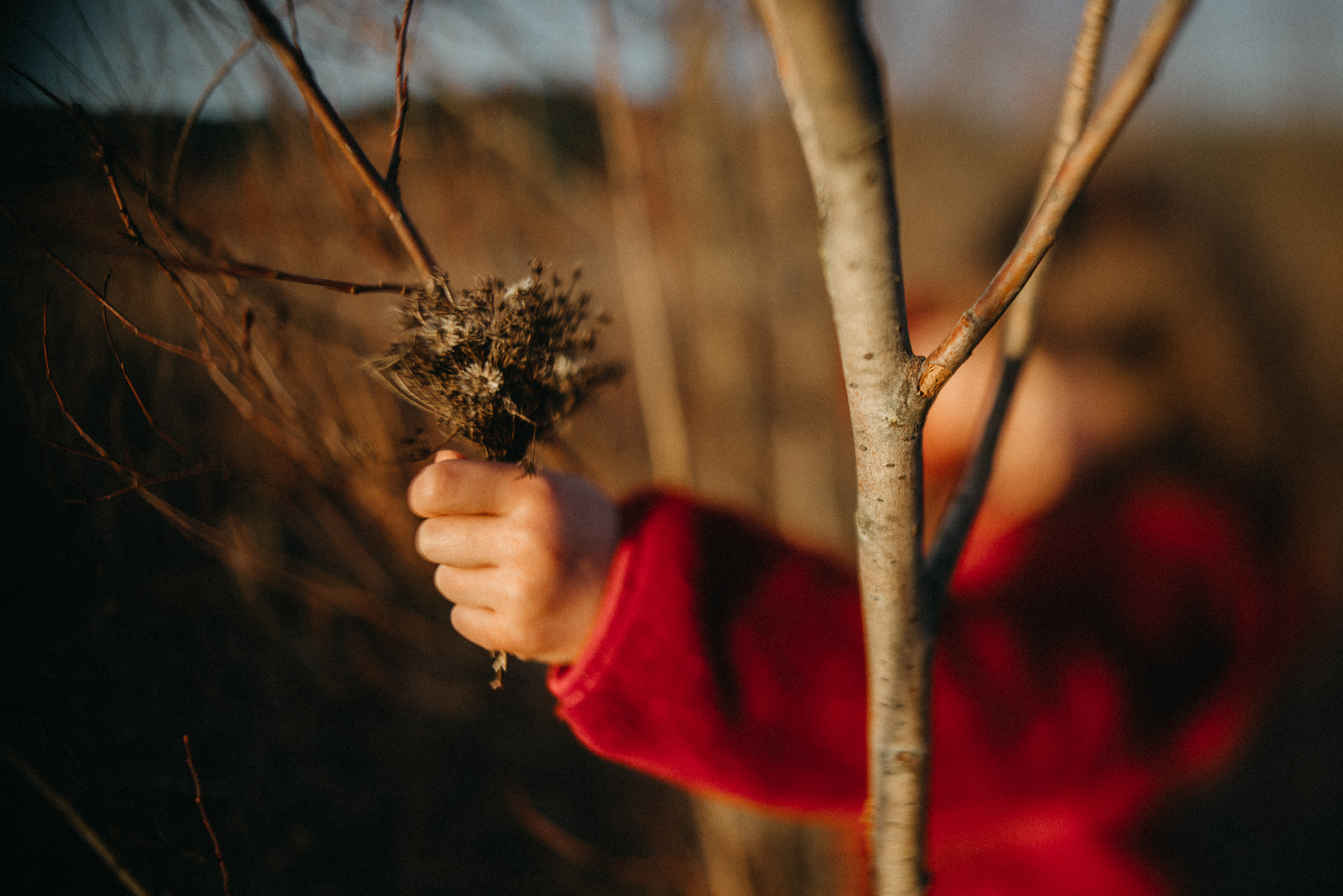 Another thing to expect on an outing with us is loads of imaginary play.  The girls were howling wolves and also cheetahs on the hike below.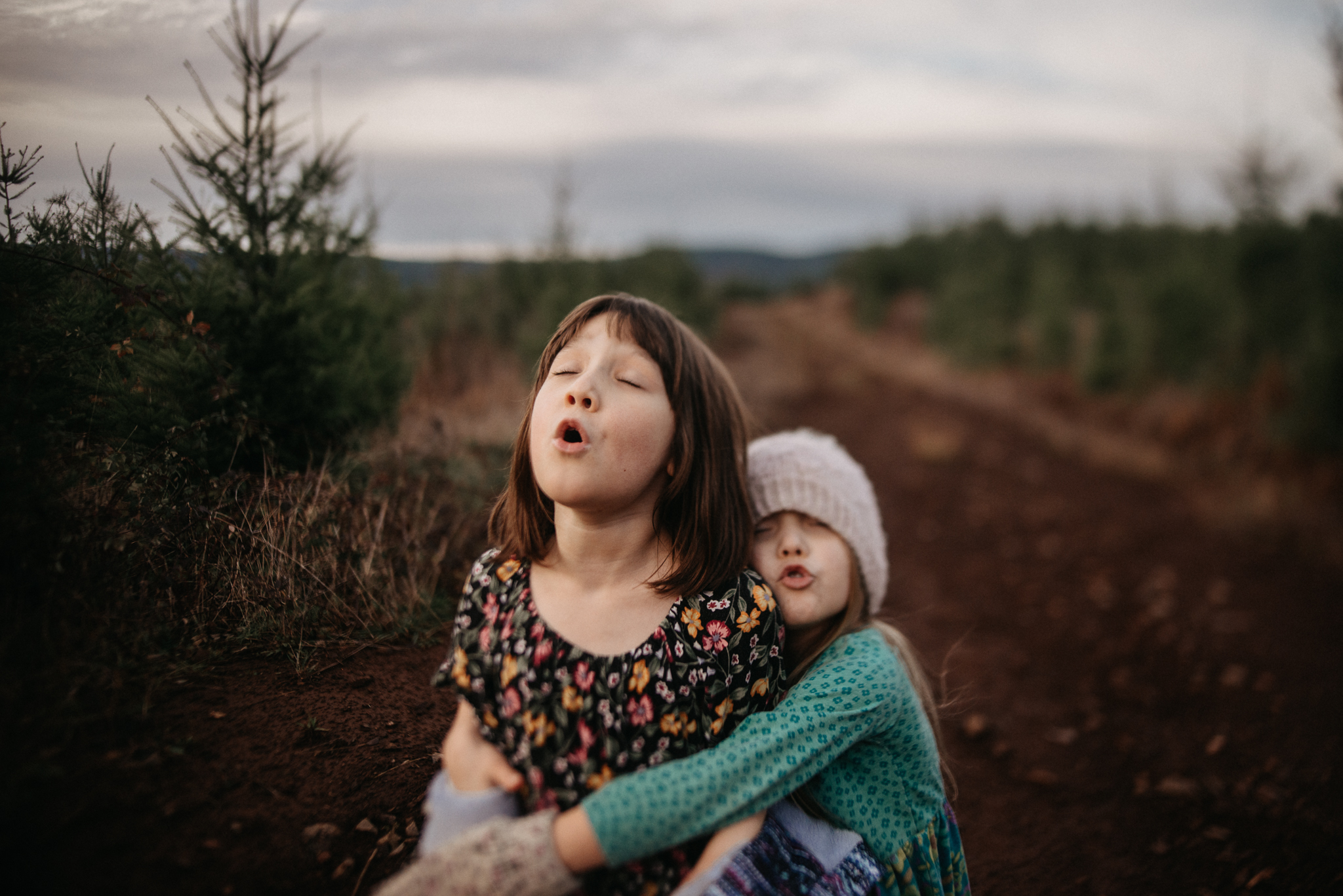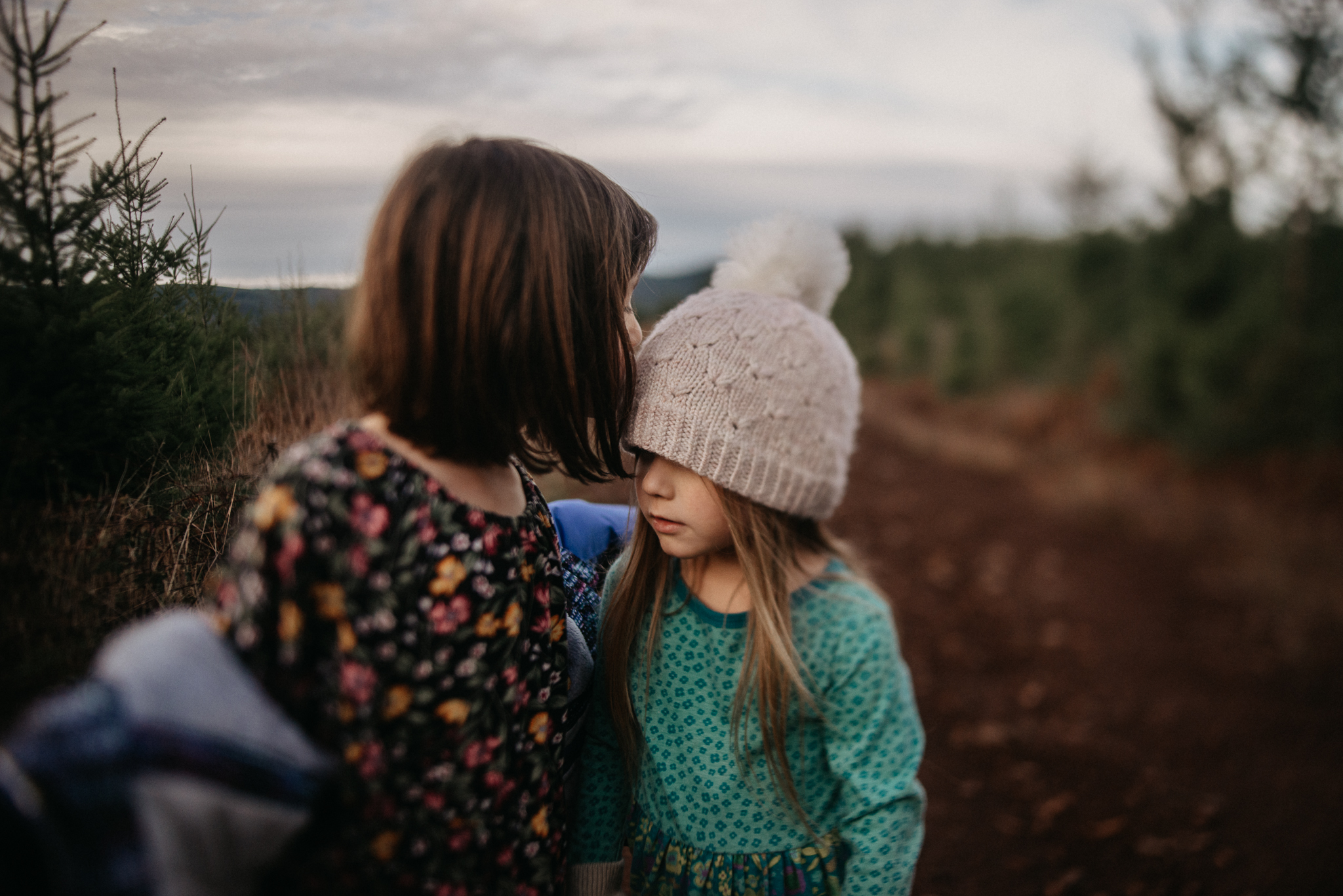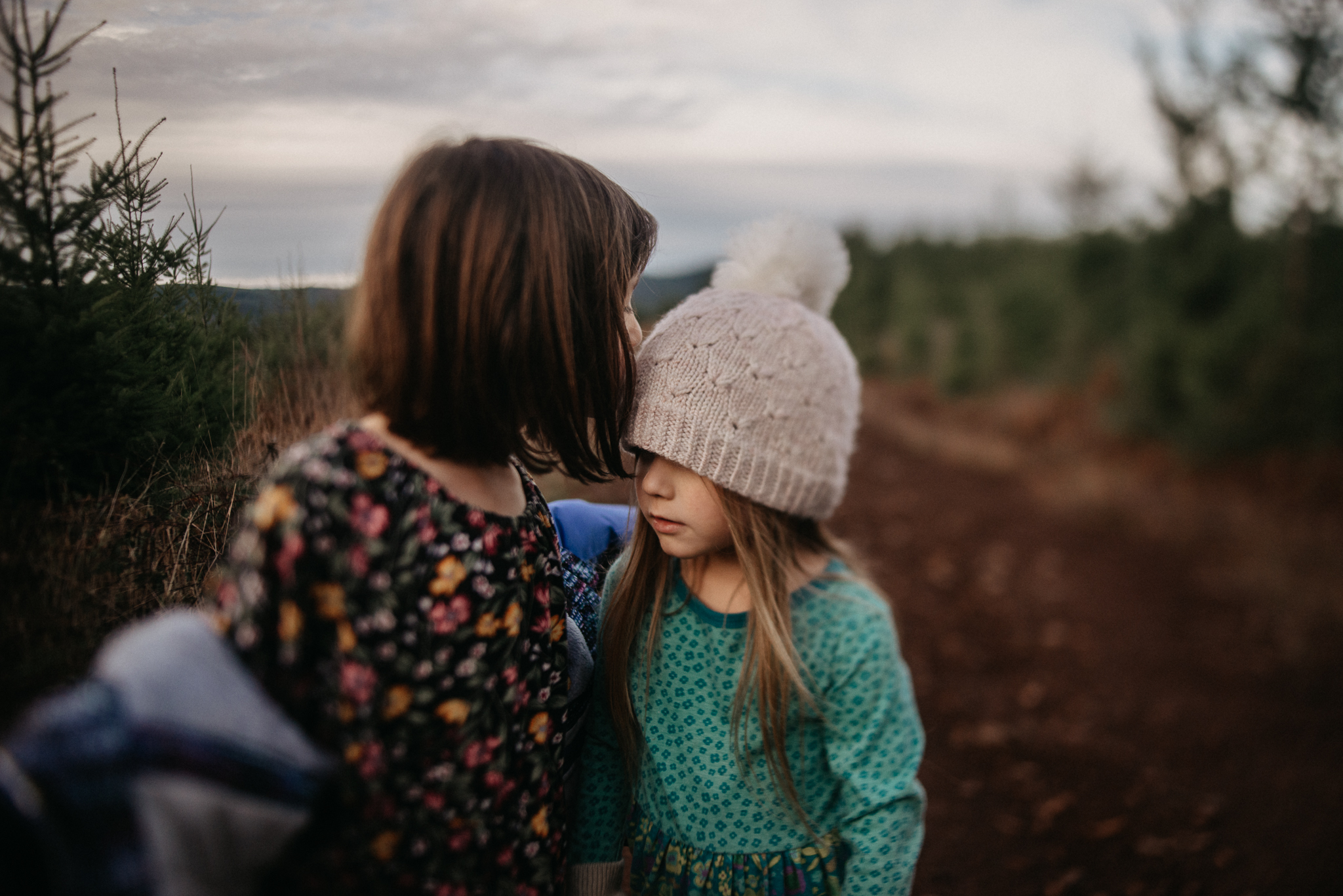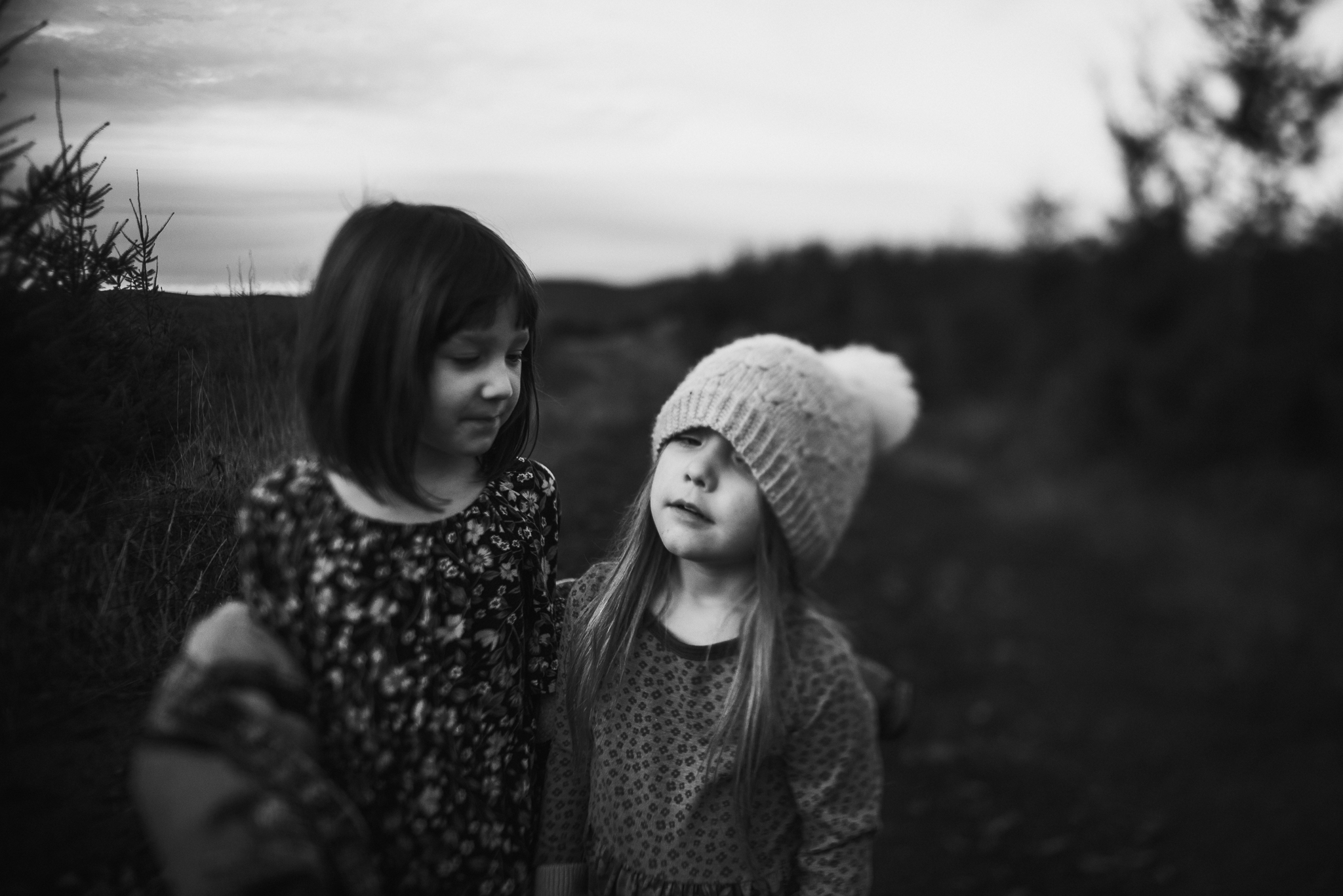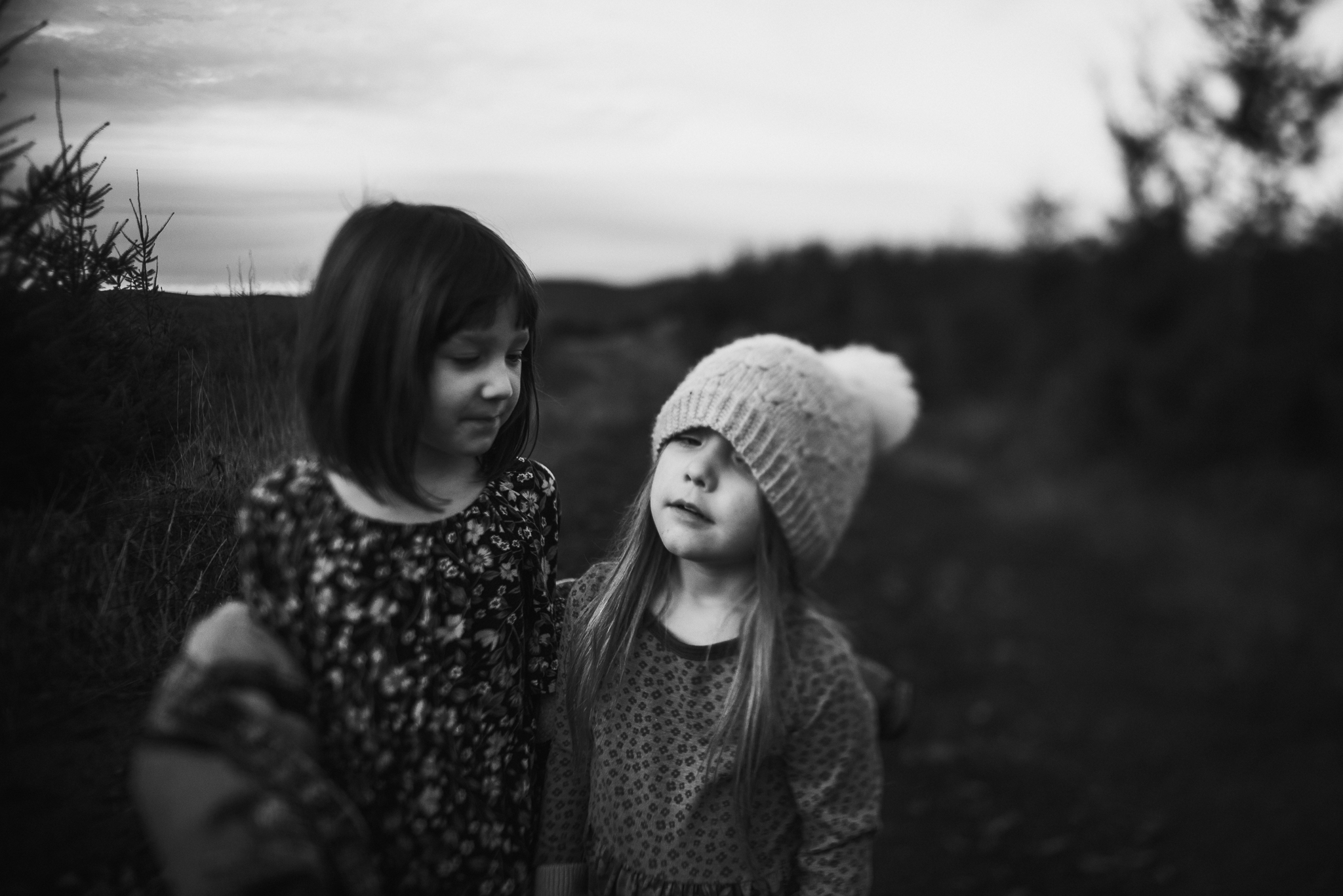 January is always an in between time for us. It's that time to relax after Christmas, get back into routine, and plan for our oldests big birthday.  I posted a few of these shots in my last Artifact Motherhood post, which was a letter to my daughter before she turned 7.  We spent 5 minutes between school and swimming giggling while taking these shots just a few days before her birthday. I'm in awe of what a big, amazing kid she's becoming.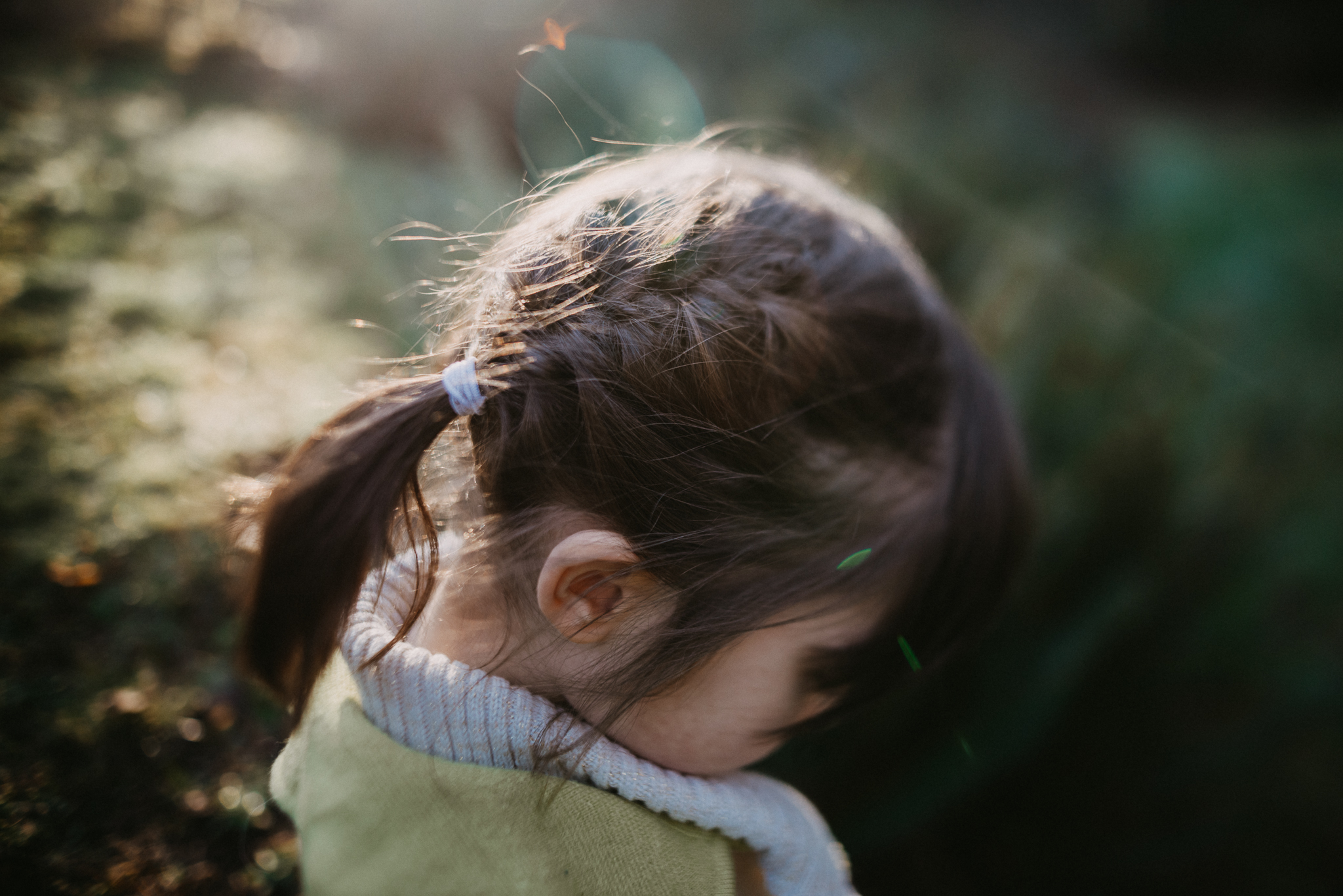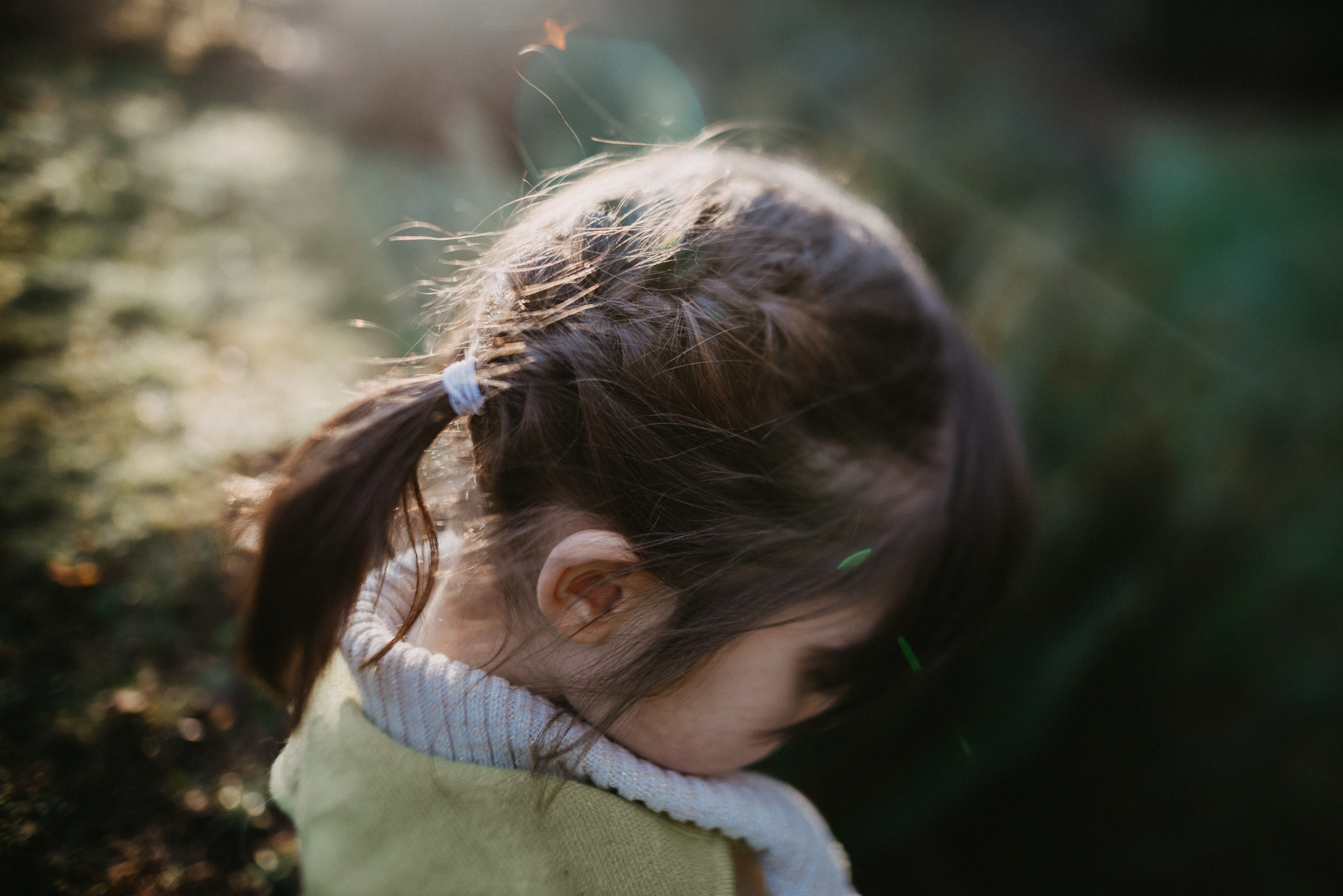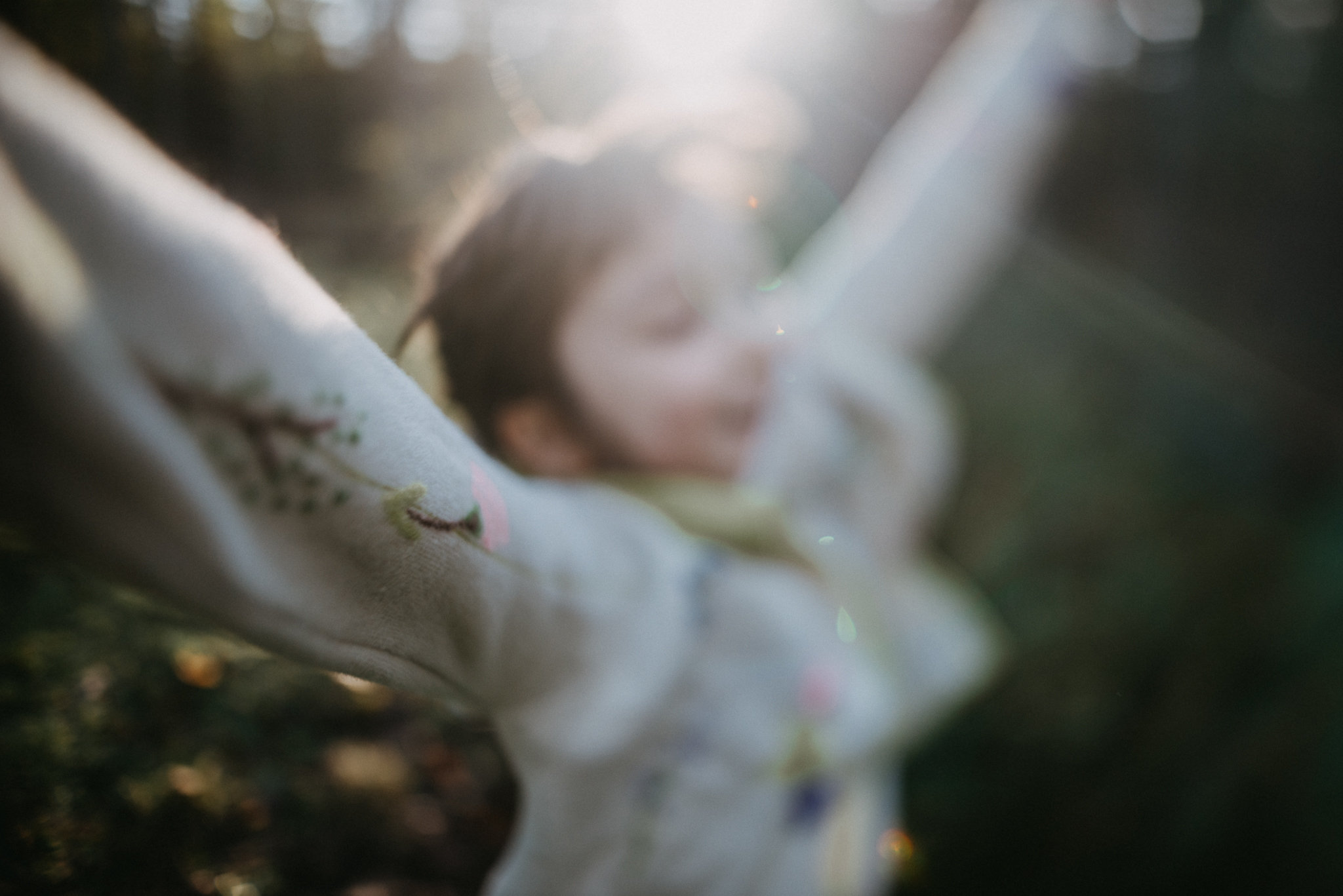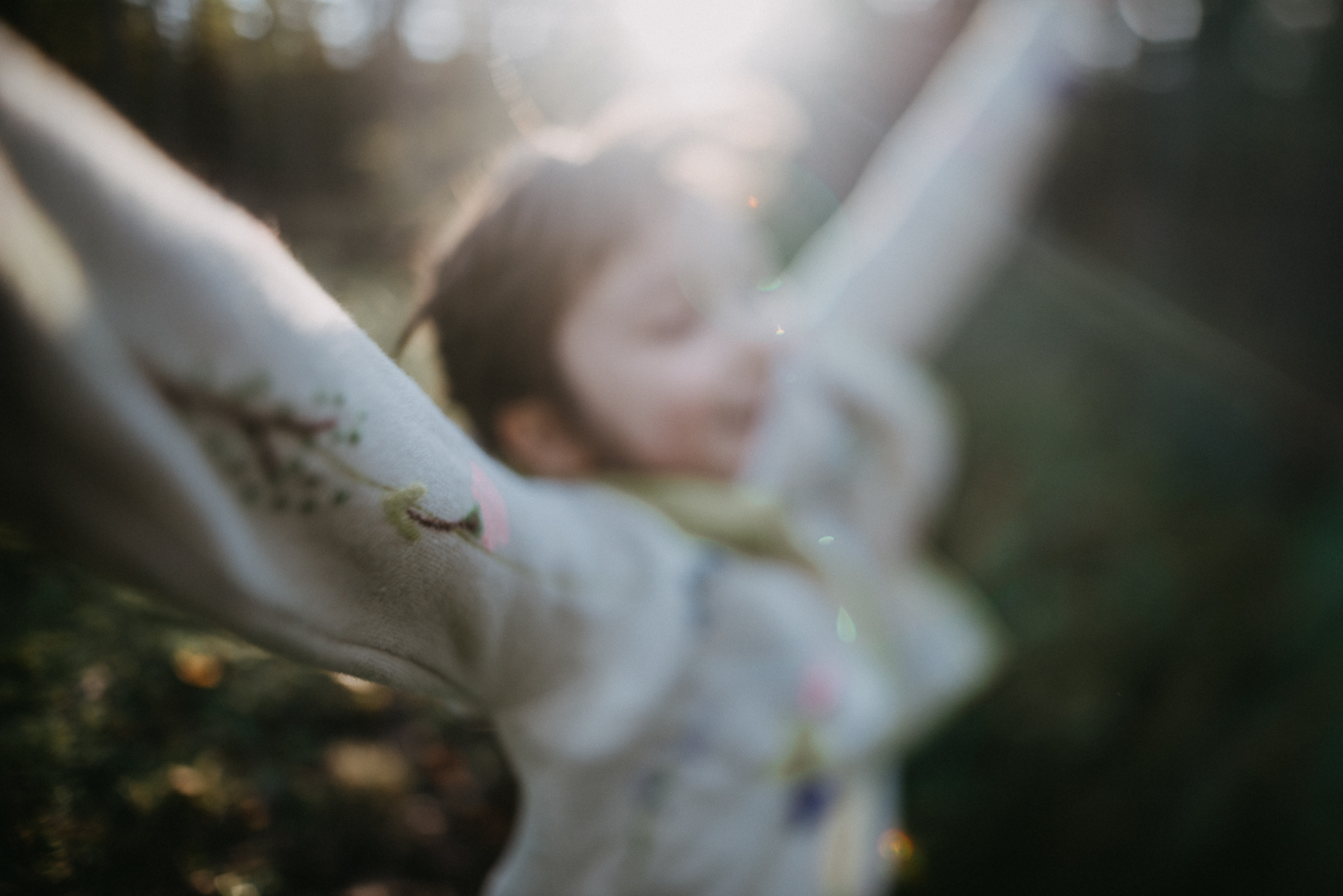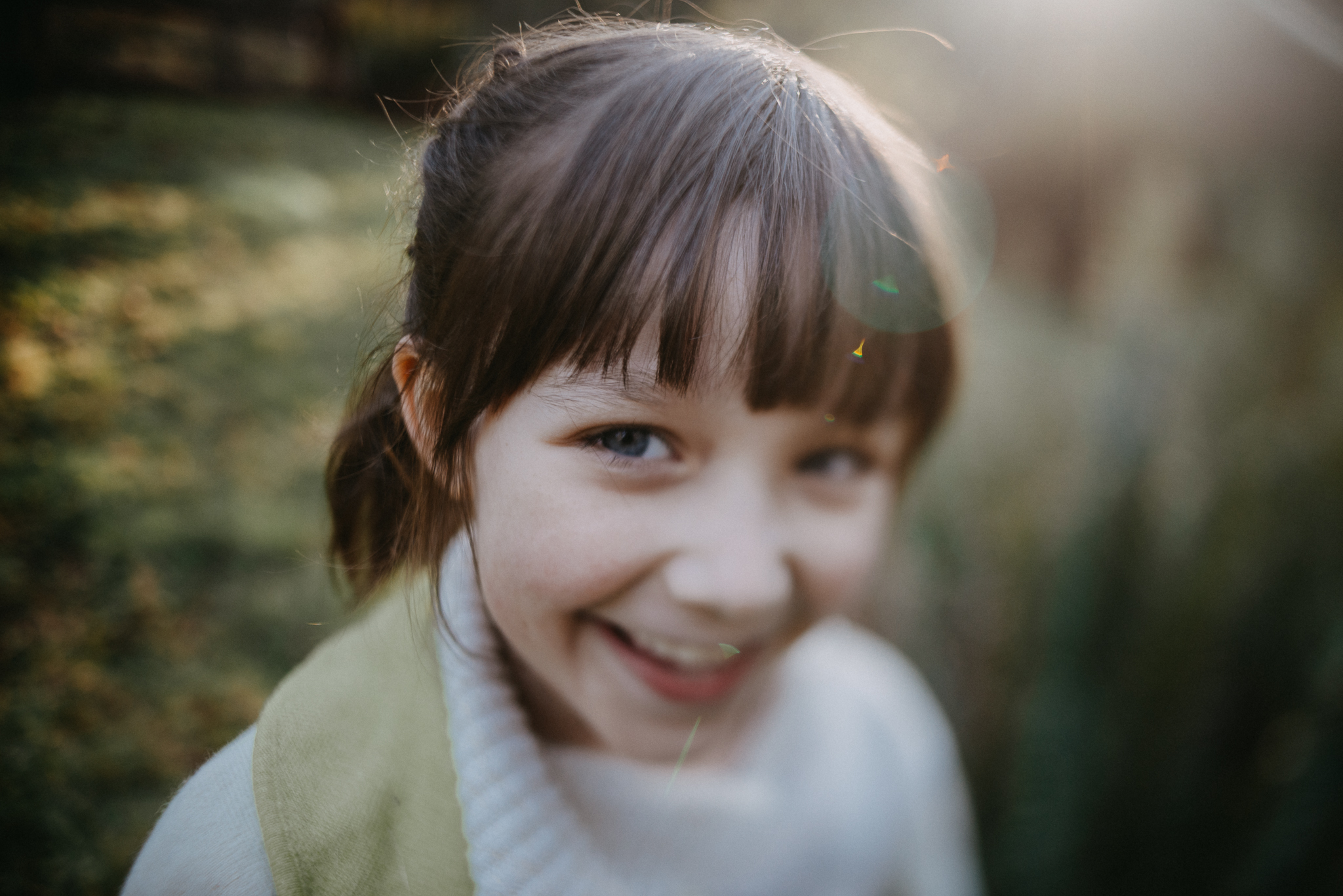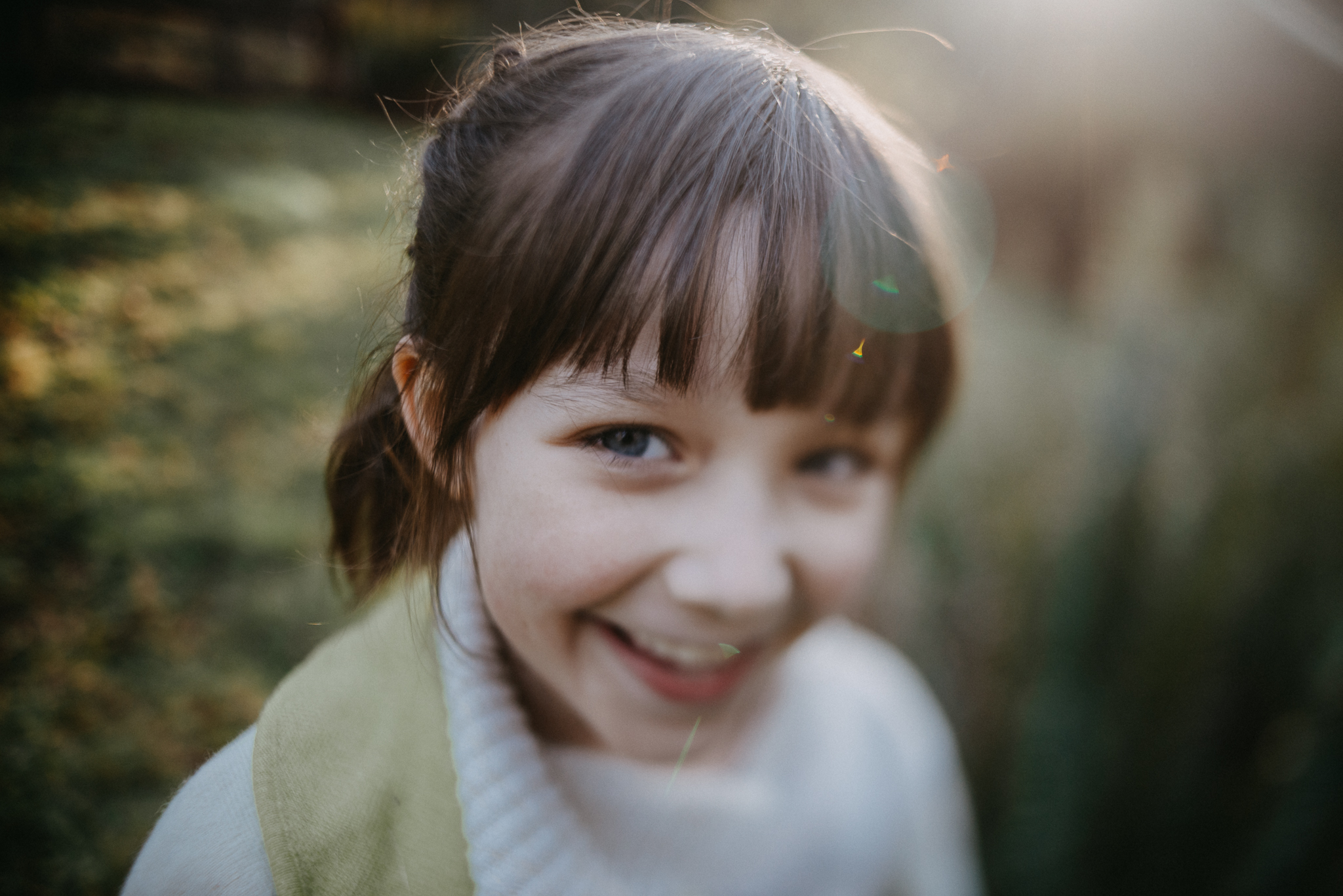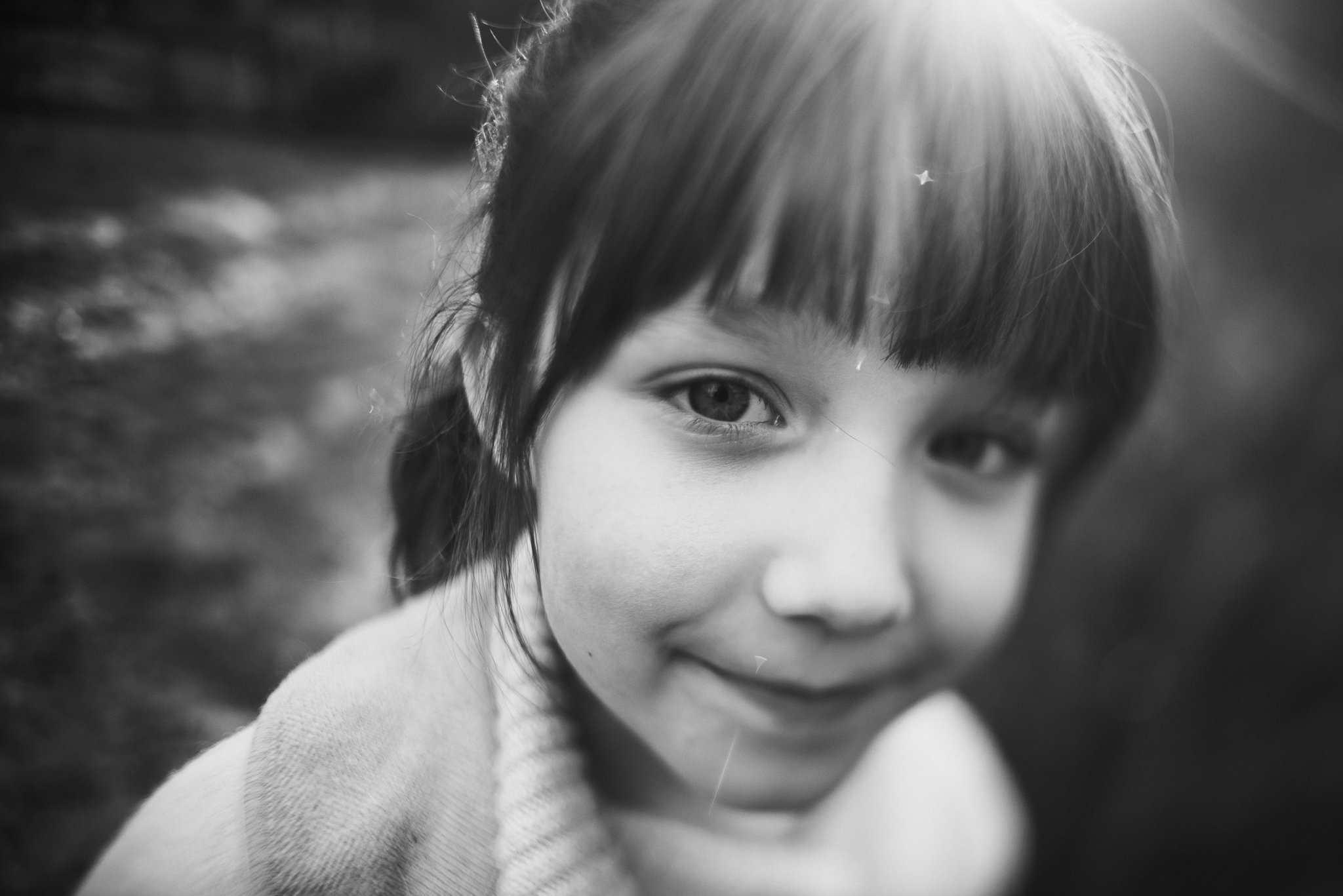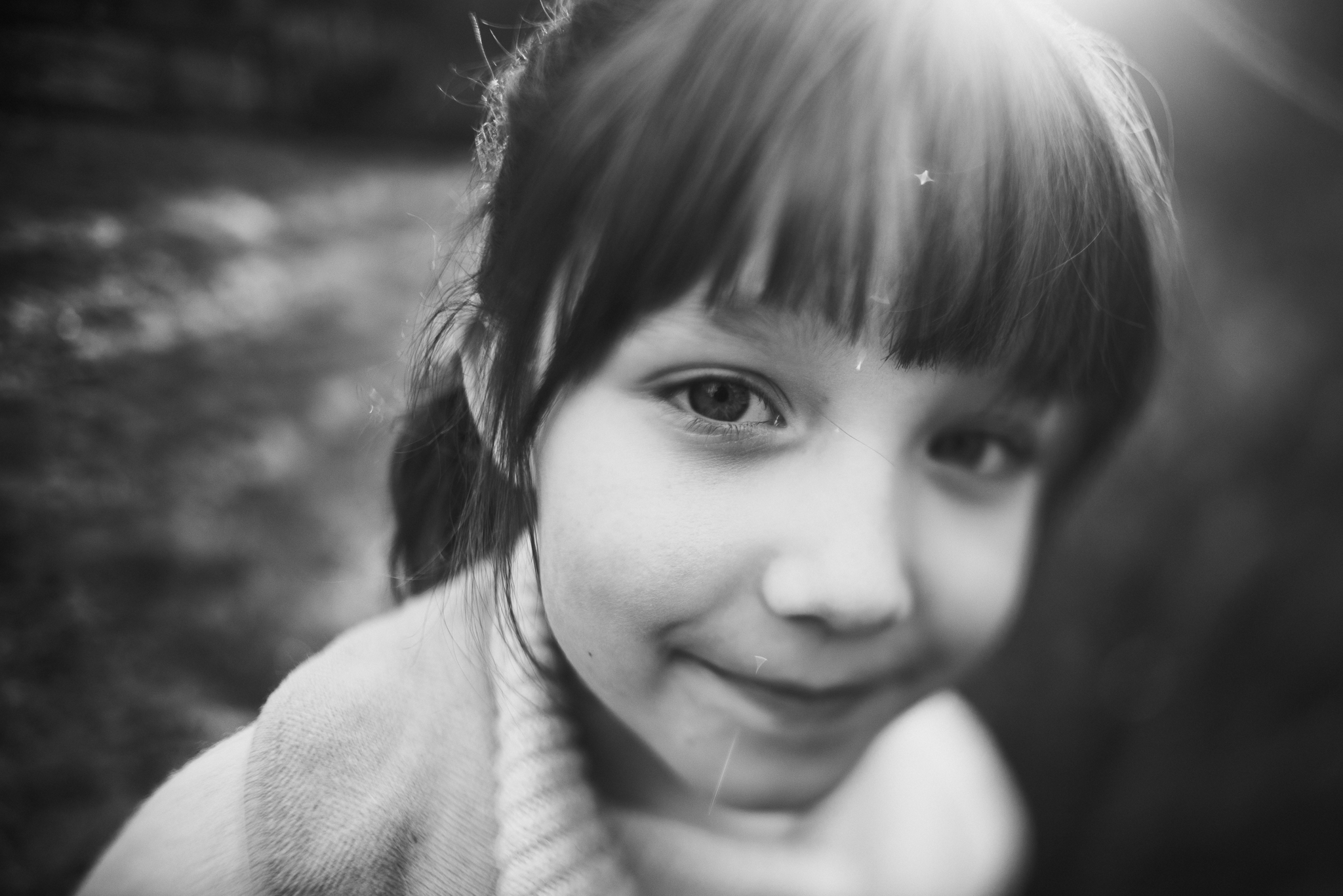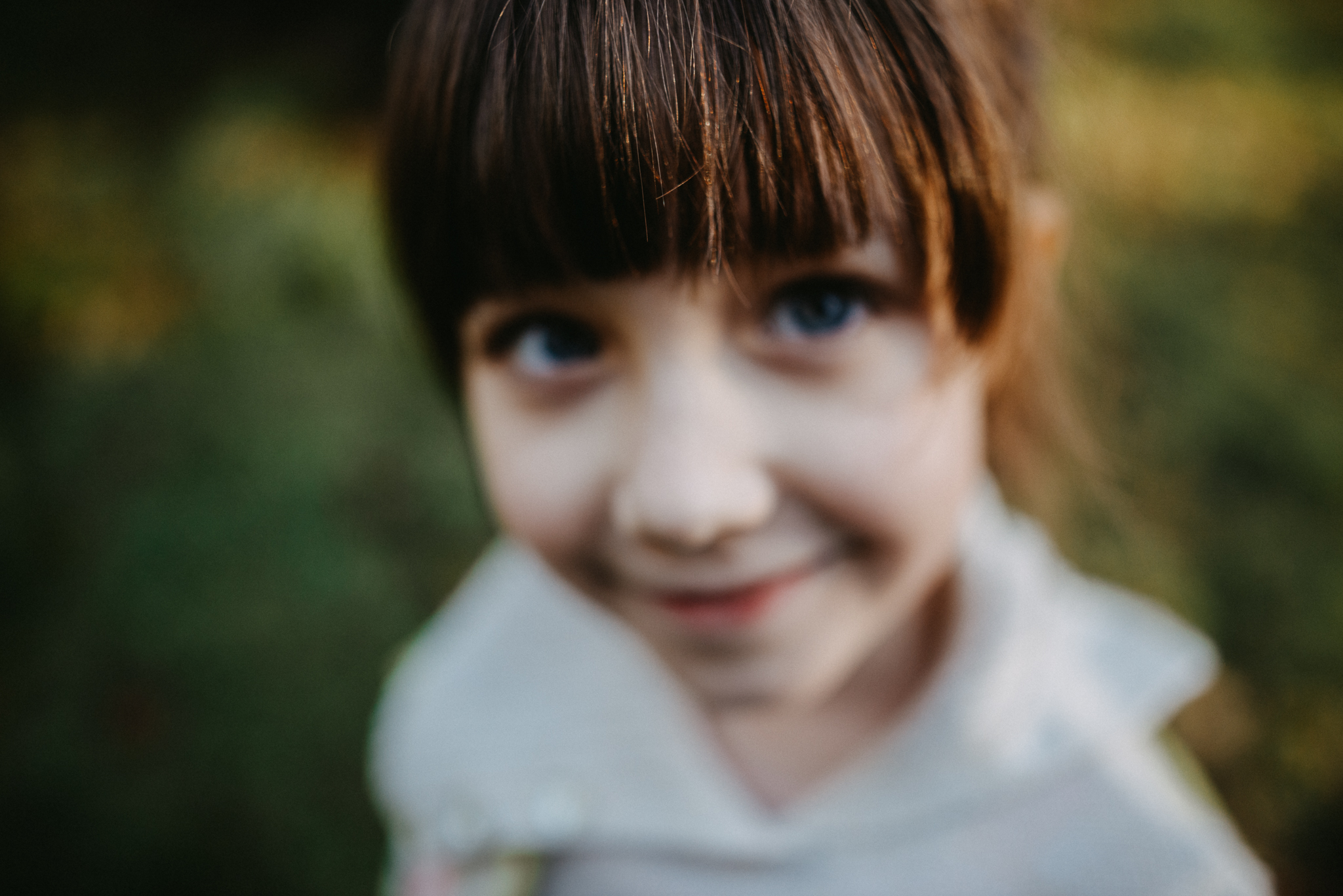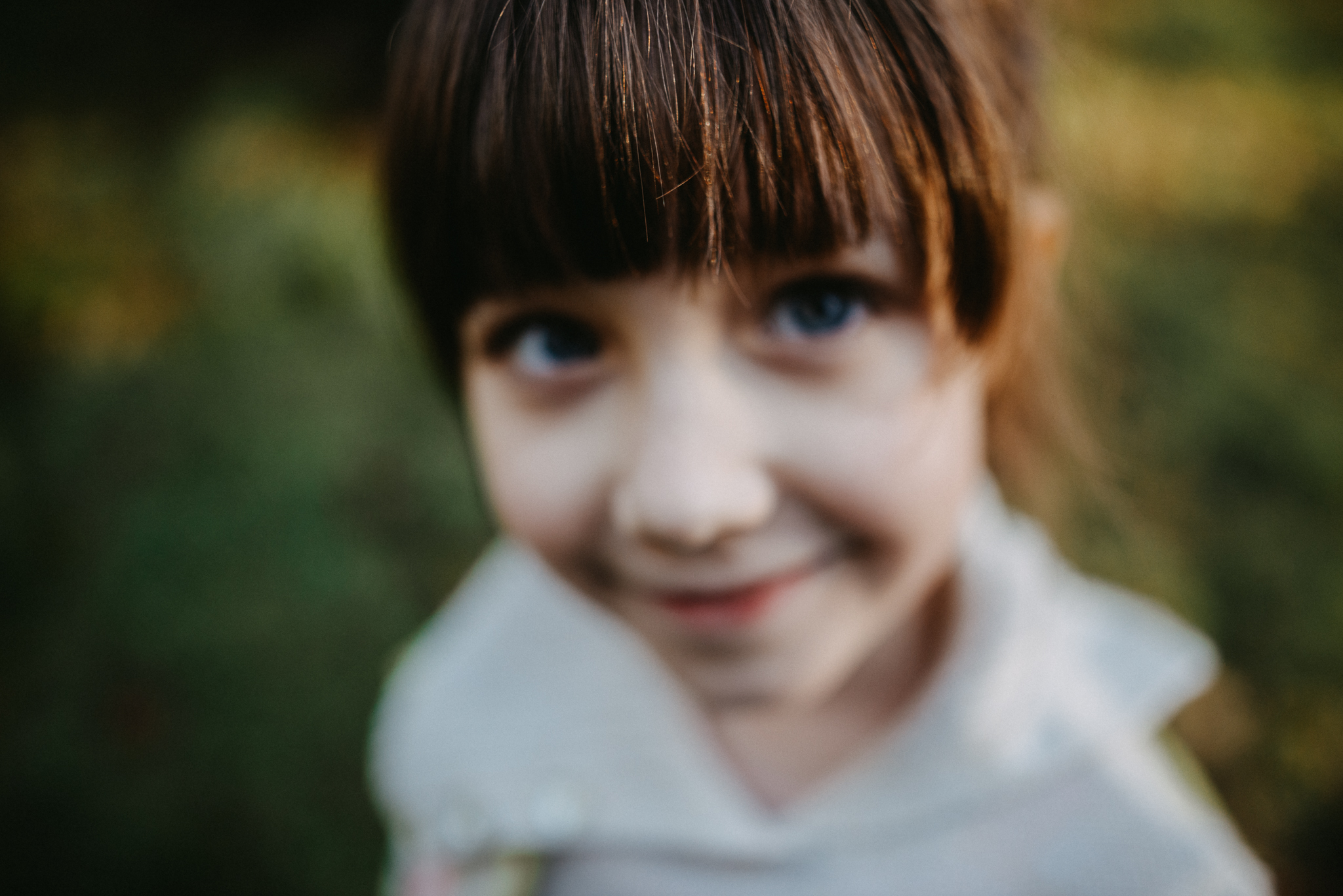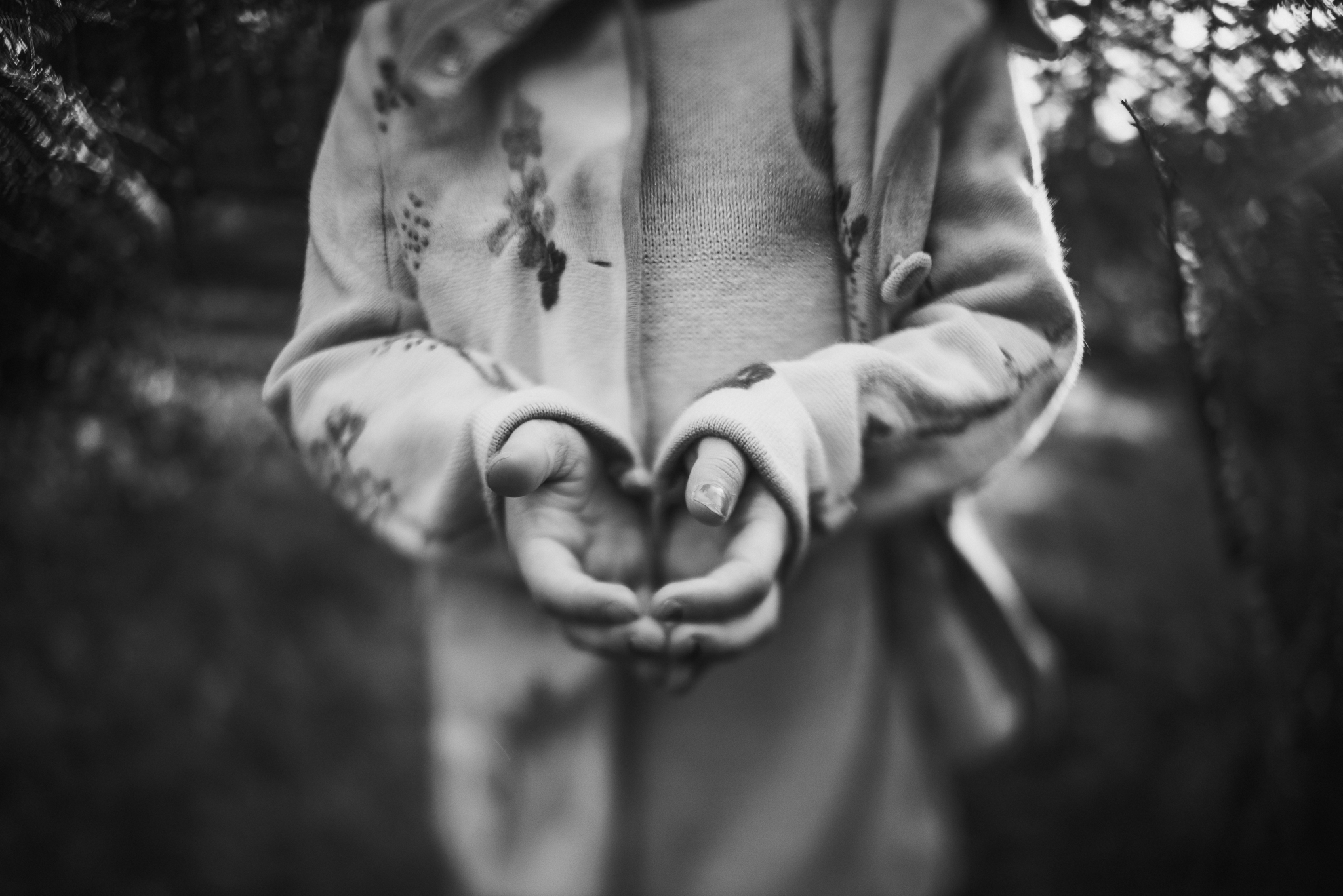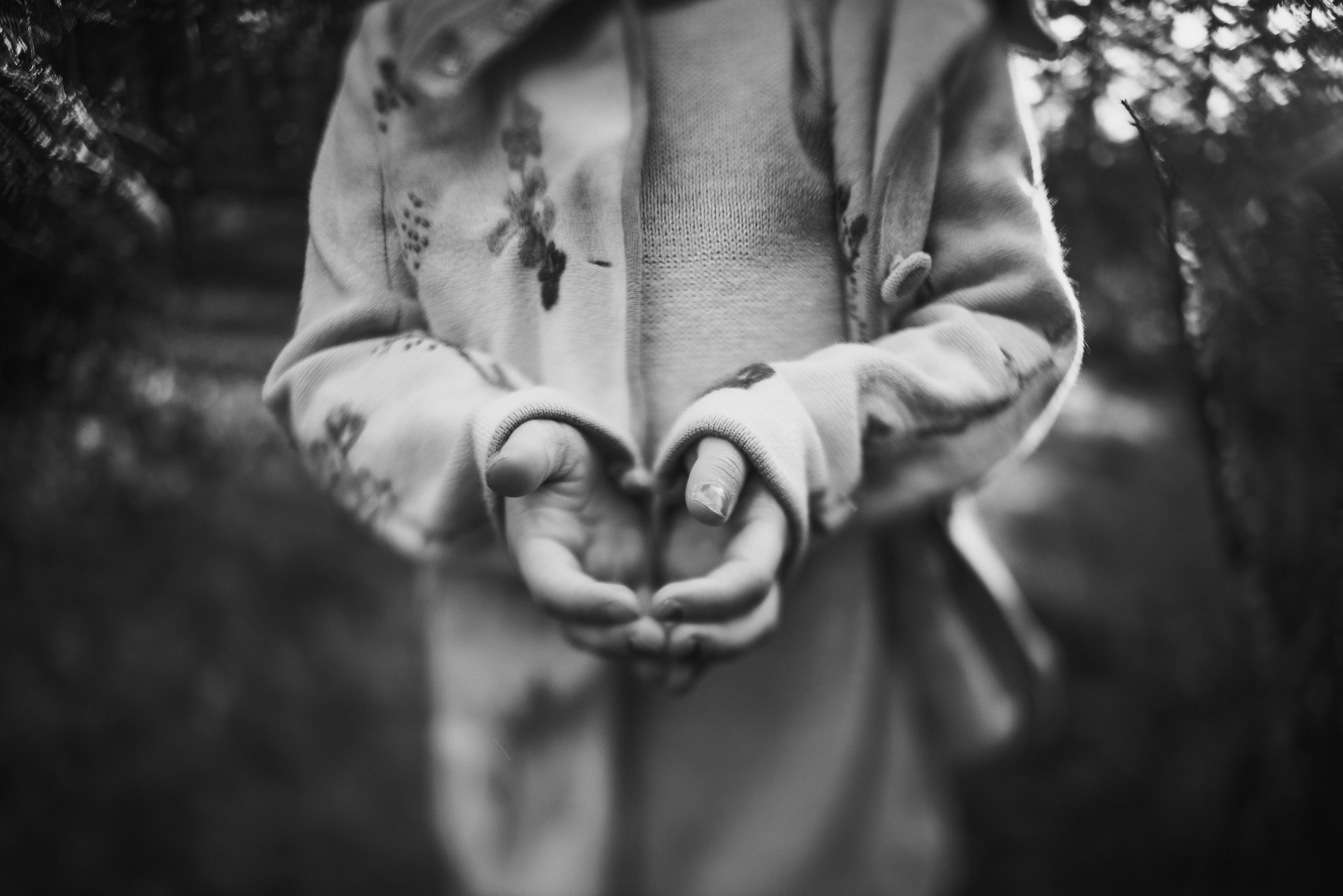 Please continue on this blog circle to the amazing Leslie Schoen of Leslie Schoen Photography!